Afghanistan
Afghan district governor kidnapped
[Dawn] Suspected

cut-throats

have kidnapped the governor of a volatile Afghan district near the border with Pakistain, a senior local official said Saturday.

Musafir Khan Qayumzai, district governor of Ghazi Abad, was snatched Friday along with his son and two bodyguards, said Kunar provincial governor Sayed Fazlullah Waahedi.

"When he was en route to his office from home, he was taken out of his car by

faceless myrmidons

and was taken away," Waahedi said.

He added that local officials have now "taken steps to release the district governor through tribal mediation and negotiation with the Taliban." The Taliban and other

cut-throats

frequently kidnap police, soldiers and NGO workers in Afghanistan but it is relatively rare for them to target prominent local politicians.
Posted by: Fred || 07/03/2011 00:00 || Comments || Link || E-Mail|| [6461 views] Top|| File under: Taliban
11 Afghans from Same Family Killed by Roadside Bomb
[An Nahar]
Eleven members of an Afghan family were killed by a

roadside kaboom

that struck their minibus in southern Afghanistan Saturday, a local official said.

The group -- five men, four women and two children -- were thought to be Afghan refugees returning from Pakistain through the volatile, remote province of Zabul.

The area borders Pakistain, where

snuffies

who strike in Afghanistan are known to have hideouts.

"Eleven

non-combatants were killed

after an IED (improvised

bomb

) hit their vehicle today at 7:50 am (03:20 GMT)," deputy provincial governor Mohammad Jaan Rasulyar told Agence

La Belle France

Presse.

"They were en route to Ghazni province from Pakistain through Zabul's border area."

Roadside bombs planted by Taliban-led

bad boy

s, who have been waging an insurgency against foreign forces for nearly 10 years, are a frequent cause of casualties among civilians, who are the biggest victims of the war in Afghanistan.

The United Nations


...where theory meets practice and practice loses...


said that 2,777 people were killed last year, the highest total since the war started in 2001.

The U.N. also said last month that the number of security incidents in Afghanistan this year since March was 51 percent higher than in the same period last year. Most attacks involved IEDs or armed

festivities

, it added.

Elsewhere in southern Afghanistan, four people were killed Friday by twin landmine blasts in Maruf district of volatile Kandahar province, one of the main focus points of the huge foreign forces' effort in Afghanistan.

"The first took place at around 9:00 pm killing two civilians who were crossing into a garden," said provincial police Chief General Abdul Razaq.

"After a crowd of people gathered to collect the bodies from the first blast, the second

kaboom

took place, killing another two."

The latest civilian deaths are a reminder of the depth of the task facing the Afghan government as it takes increasing responsibility for security following the announcement of the first wave of foreign troop withdrawals.

There are around 150,000 foreign troops in Afghanistan, some 99,000 of them from the United States.

Limited withdrawals are due to start this month and President Barack B.O. Obama has said that 10,000 US troops will leave this year.

All foreign combat forces are due to leave Afghanistan by the end of 2014 but the international community stresses it wants a long-term relationship with Afghanistan to support the war-torn, poverty-hit country beyond that.


Posted by: Fred || 07/03/2011 00:00 || Comments || Link || E-Mail|| [6461 views] Top|| File under: Taliban
Africa Horn
American forces collecting drone-zapped in Somalia
Somalia is now the sixth country over which the United States is flying attack drones. Last month, the same Special Operations Command unit currently operating in Yemen carried out an attack on two leaders of the Somali militant group al-Shabab in a June 23 mission. The Washington Post reported the attack on Wednesday, and on Friday, Somalia's defense minister says that American military forces touched down to collect the bodies of the insurgents.

Al-Shabab has carried out attacks on the Somali government, and while the government is calling on more American drone missions, they say they were not aware of the first drone attack. "But we are not complaining about that. Absolutely not. We welcome it," Defense Minister Mohamoud Haji Faqi told the Associated Press. "We understand the U.S.'s need to quickly act on its intelligence on the ground."


Lots of liberal handwringing at the link. It is the Atlantic, after all...
Posted by: Steve White || 07/03/2011 00:00 || Comments || Link || E-Mail|| [6464 views] Top|| File under:
Troops roll back fighters in Somali capital
Somali government forces, supported by peacekeepers from the African Union


...a union consisting of 53 African states, most run by dictators of one flavor or another. The only all-African state not in the AU is Morocco. Established in 2002, the AU is the successor to the Organisation of African Unity (OAU), which was even less successful...


, say they are making gains in the battle for control of the capital, Mogadishu. The AU troops went in as peacekeepers but are now leading the offensive against the al-Qaeda affiliated
al-Shabaab
... Harakat ash-Shabaab al-Mujahidin aka the Mujahideen Youth Movement. It was originally the youth movement of the Islamic Courts, now pretty much all of what's left of it. They are aligned with al-Qaeda but operate more like the Afghan or Pakistani Taliban. The organization's current leader is Ibrahim Haji Jama Mee'aad, also known as Ibrahim al-Afghani. Fazul Abdullah Mohammed, a Kenyan al-Qaeda member, is considered the group's military leader...
.
Posted by: Fred || 07/03/2011 00:00 || Comments || Link || E-Mail|| [6461 views] Top|| File under: al-Shabaab
Bashir says army to continue campaign
[Al Jazeera] Omar al-Bashir

Head of the National Congress Party. He came to power in 1989 when he, as a brigadier in the Sudanese army, led a group of officers in a bloodless military coup that ousted the government of Prime Minister Sadiq al-Mahdi and eventually appointed himself president. Omar's peculiar talent lies in starting conflict. He has fallen out with his Islamic mentor, Hasan al-Turabi, tried to impose shariah on the Christian and animist south, resulting in its imminent secessesion, and attempted to Arabize Darfur by unleashing the barbaric Janjaweed on it. Sudan's potential prosperity has been pissed away in warfare that has left as many as 400,000 people dead and 2.5 million displaced. Omar has been indicted for genocide by the International Criminal Court but nothing is expected to come of it.
, the Sudanese president, has ordered his army to continue fighting in South Kordofan state until it has "cleaned" the border area of rebels.

"I ordered the Sudanese Armed Forces to continue their operations in South Kordofan until they clean the state of rebels," Bashir said during a speech at Friday prayers in a Khartoum mosque.

Heavy fighting


... as opposed to the more usual light or sporadic fighting...


has raged in the state since June 5, as government forces have taken on Southern-aligned

gang

s.

His statement was broadcast on national television, and comes just eight days before the south of the country officially secedes.

The conflict in South Kordofan has escalated tensions between north and south Sudan.

"Many people may think that this is going to be an open war with the South or that it might lead to a great crisis [...] at this particular time,"

Al Jizz

's Mohamed Vall reported from Khartoum.

"At the moment, we know that this is so far limited to the South Kordofan region, which is not part of the South, and SPLM (North), which is fighting this war against the Sudanese government, is not actually any longer an official part of the SPLM (South), which is ruling south Sudan."

Suliman Baldo, the Africa director at the International Centre for Transitional Justice (ICTJ), told

Al Jizz

that he did not think there would be a war between the north and south Sudan.

ICTJ is an international organization based in New York, that helps to address human rights
...which are usually entirely different from personal liberty...
abuses during times of a changeover from conflict or state repression.

Baldo said he expected there to be a "war by proxy".

The "government of Khartoum... relies on militias that are ethnically recruited to attack

gang

s that challenge the authority or the central government or who claim more share in power, more recognition of their culture and ethnic diversity within a broader Sudan".
Posted by: Fred || 07/03/2011 00:00 || Comments || Link || E-Mail|| [6461 views] Top|| File under: Govt of Sudan
Africa North
Gadhafi Threatens Europe if NATO Presses Air War
[An Nahar]
Libyan leader Moammar Qadaffy threatened retaliation against Europe on Friday unless NATO


...the North Atlantic Treaty Organization. Originally it was a mutual defense pact directed against an expansionist Soviet Union. In later years it evolved into a mechanism for picking the American pocket while criticizing the style of the American pants...


ceases its operations, warning loyalist forces can launch stinging attacks like "locusts and bees."

"The Libyan people are capable, one day, of taking the battle to Europe and the Mediterranean," Qadaffy said in a speech broadcast by loudspeaker to thousands of loyalists gathered in Tripoli's emblematic Green Square.

"They could attack your homes, your offices, your families (who) could become legitimate military targets because you have transformed our offices, headquarters, homes and children into military targets which you say are legitimate," Qadaffy said.

"If we decide to do so, we are capable of throwing ourselves on Europe like swarms of locusts or bees.

"So we advise you to backtrack before you face a catastrophe," he warned in a speech to mark 100 days of the military campaign by NATO countries against the North African country.

Qadaffy's regime has earned notoriety over the four decades since he seized power in 1969, arming

Islamic exemplar

groups from Northern Ireland to the Philippines, and being held responsible for a string of bombings against Western targets, including in Europe.

A Libyan agent, Abdelbaset Ali Mohmet al-Megrahi, was convicted of the 1988 bombing of Pan Am flight 103 over the Scottish town of Lockerbie, which killed 270 people, most of them U.S. nationals.

The 1986 bombing of a Berlin discotheque frequented by U.S. soldiers, which killed three people, two of them servicemen, prompted then U.S. president Ronald Reagan to call Qadaffy a "mad dog" and order air strikes against Libyan cities in which at least 15 people died.

The Libyan regime also provided arms to Irish Republican Army through the 1970s and 1980s for use in its bloody campaign against British security forces and was held responsible for the 1989 bombing of a French UTA airliner over West Africa.

The flamboyant Qadaffy was speaking from a secret location, but his voice boomed across the square, where the authorities were hoping to gather one million regime supporters.

The crowds, waving green flights and carrying portraits of Qadaffy,

rolled their eyes, jumped up and down, and hollered poorly rhymed slogans real loud

of allegiance to "God, Qadaffy and Libya," while some fired guns into the air in celebration as the night sky was lit by fireworks.

The Libyan leader urged supporters to retrieve weapons that

La Belle France

supplied to rebels battling his regime from bases in an armed enclave in the Nafusa Mountains, southwest of the capital.

"March on the jebel (mountains) and seize the weapons that the French have supplied," Qadaffy said.

French Foreign Minister Alain Juppe said on Friday that this week's arms drop was meant only to defend peaceful civilians from Qadaffy's forces and thus fell in line with existing U.N. resolutions on the conflict.

"Civilians had been attacked by Qadaffy's forces and were in an extremely vulnerable situation and that is why medicine, food and also weapons of self-defense were parachuted," Juppe said

La Belle France

Inter radio.

"It is not a violation of the U.N. Security Council resolutions" under which

La Belle France

and other allies launched air strikes and imposed embargoes to protect civilians from Qadaffy, he added.

Qadaffy vowed that his forces will defeat NATO and called on European leaders to talk to his people "and heads of tribes" to find a solution to the protracted crisis, saying he was ready to help.

"Pull back, you have no chance of defeating this brave (Libyan) people," he told the NATO alliance. "The Libyans will defeat the Crusader NATO forces."

African heads of state agreed late on Friday not to execute an
International Criminal Court


... where Milosevich died of old age before being convicted ...


warrant for Qadaffy's arrest but ruled the veteran leader out of proposed talks on ending the four-month conflict.

The plan released at an African Union


...a union consisting of 53 African states, most run by dictators of one flavor or another. The only all-African state not in the AU is Morocco. Established in 2002, the AU is the successor to the Organisation of African Unity (OAU), which was even less successful...


summit in Equatorial Guinea includes a commitment from Qadaffy "in favor of an inclusive process of dialogue ... and his acceptance that he will not be part of the process of negotiations."

Sieges on all rebel-held cities must be lifted, attacks ended and people taken prisoner during the conflict released, under the plan.

The proposals call for the United Nations


...Parkinson's Law on an international scale...


to lift the no-fly zone which has seen NATO-led air strikes on Qadaffy's forces and to send in a "sizable peacekeeping force" with the African Union and League of Arab States.


Posted by: Fred || 07/03/2011 00:00 || Comments || Link || E-Mail|| [6464 views] Top|| File under:
Clinton calls on Gaddafi to step down
Hillary Clinton
... sometimes described as the Smartest Woman in the World and at other times as Mrs. Bill, never as Another Gray Eminence ...
, the US secretary of state has said Muammar Gaddaf should resign instead of issuing threats after the Libyan leader threatened on to attack European "homes, offices and families" unless NATO


...the North Atlantic Treaty Organization. Originally it was a mutual defense pact directed against an expansionist Soviet Union. In later years it evolved into a mechanism for picking the American pocket while criticizing the style of the American pants...


stopped bombing his country.

"Qadaffy should put the well-being and the interests of his own people first and he should step down from power," Clinton said in Madrid on Saturday.

"The NATO-led mission is on track. The pressure on Qadaffy is mounting and the rebels have been gaining strength and momentum. We need to see this through and we are in complete agreement that we will."

NATO said on Saturday that it was increasing the number of air strikes on western Libya, an area largely under Qadaffy's control.

'Catastrophe'
In a telephone address through loudspeakers to thousands of supporters gathered in Tripoli's Green Square, on Friday, Qadaffy warned the NATO-led alliance to stop its war support or face "catastrophe".

In the speech, 100 days after NATO first entered the country, Qadaffy gave multiple warnings to foreign forces that have been militarily supporting anti-regime rebels for months.

"We advise you to retreat before you face a catastrophe... If we decide to, we are able to move to Europe like locusts, like bees," Qadaffy said as a crowd of supporters waved green flags and posters of the leader.

Addressing the West, Qadaffy warned that Libyans could take

Dire Revenge™

on Europe for its support of rebel forces.

"We can decide to treat you [Europe] in a similar way," adding, "if we decide, we can also move it [the war] to Europe, to target your homes, offices, families, which would become legitimate military targets, like you have targeted our homes."

"I advise you to ground your planes... and to hold discussions with the Libyan people," Qadaffy said, denouncing an arrest warrant against him issued on Monday by the
International Criminal Court


... where Milosevich died of old age before being convicted ...


[ICC].
Posted by: Fred || 07/03/2011 00:00 || Comments || Link || E-Mail|| [6462 views] Top|| File under:
Bangladesh
22 suspected Tahrir men arrested
[Bangla Daily Star] Law enforcers

nabbed

22 suspected operatives of the banned

bad turban

outfit Hizb ut-Tahrir, Bangladesh (HTB), including three students of Dhaka University, in two separate drives in the capital, yesterday.

Police intercepted a procession brought out in protest against the 15th amendment to the constitution at Paltan in front of Baitul Mukarram Mosque around 12:15pm.

The activists then dispersed and ran for cover, said Nasir Uddin, sub inspector of Paltan Police Station.

Police conducted a raid and

nabbed

18 HTB men from the neighbourhood, he claimed.

Meanwhile,


...back at the palazzo, Count Guido had escaped from his bonds and overwhelmed this guard using the bludgeon Filomena had smuggled to him in the loaf of bread...


Rapid Action Battalion
(Rab)

nabbed

four suspected members of HTB including three DU students.

The arrestees are Humayun Ahmed Bidyut, 22, student of BBA, Mohtasim Galib, 22, student of Accounting, and Shams ud Doha Hasan, 24, student of Political Science. Sayeed Parvez, 28, obtained an MBA degree from DU a year ago and was working at Akiz Foundation School at Uttara.

Mohammad Safiul Sarwar, assistant director of Rab-2, said they

nabbed

Bidyut and Galib from ground floor of a building at Zigatola around 12:45am.

Based on their confession, Rab members conducted a follow-up raid and

nabbed

Sayeed and Shamsuddoha from an apartment at Godighar in Rayerbazar.

Publications and various other documents of the outfit were also seized as well as two computers.
Posted by: Fred || 07/03/2011 00:00 || Comments || Link || E-Mail|| [6462 views] Top|| File under: Hizb-ut-Tahrir
Home Front: WoT
US drone-making company under terror threat
LOS ANGELES: Al-Qaida militants could target senior executives of a US company that builds unmanned surveillance aircraft, a media report said. The terror group threatened to attack 11 senior staff at the AeroVironment Inc. (AV), based in Monrovia near Los Angeles, Xinhua reported quoting San Gabriel Valley Tribune on Friday.

AV makes a variety of unmanned surveillance aircraft systems, including the Dragon Eye, Raven, Wasp and Puma AE, that are used by US forces in the war on terrorism.

Top US military leaders and AeroVironment CEO Timothy Conver and other executives have been identified as targets on several jihadist websites, the Tribune said citing a blog post on Homeland Security Today, a New York-based website that follows security issues.

Monrovia city officials said security at the facility would be beefed up over the July 4 weekend after the threats surfaced on a jihadist website.

Federal Bureau of Investigation (FBI) spokeswoman Laura Eimiller said she hadn't heard of a specific threat to AV but added that the FBI takes such threats seriously.

An AV employee requesting anonymity told the Tribune that company executives led by Mike Bissonette, senior vice president and general manager, held a meeting Thursday afternoon with employees regarding the threat. Bissonette told staffers that the company had been contacted by the FBI, according to the employee.

Mayor Mary Ann Lutz said the city is coordinating with several agencies to help ensure public safety. However, several weekend events, including the Monrovia Family Festival and Farmer's Market, will go on as planned, she told the newspaper.
Posted by: Steve White || 07/03/2011 00:00 || Comments || Link || E-Mail|| [6473 views] Top|| File under:
India-Pakistan
Authorities mount search for Swiss hostages: official
[Dawn] Pakistain has launched a search operation and engaged tribal elders to help secure the release of a Swiss couple

kidnapped

in the insurgency-hit southwest, officials said Saturday.

The Swiss nationals were kidnapped on Friday while travelling in impoverished and sparsely populated Balochistan province, which borders both Iran and Afghanistan.

They were seized in Loralai district, 170 kilometres east of the

bustling provincial capital

Quetta, provincial home secretary Zafarullah Baloch told AFP.

"We have launched an intense search. We have alerted police and paramilitary troops and we have also contacted tribal elders to help us locate the abductees," said Sohailur Rehman, deputy commissioner of Loralai.

Loralai police chief Ghulam Ali Lashari said officers had found the couple's Volkswagen vehicle abandoned in Killi Nigah area.

The couple arrived at Sirki Jungle checkpoint at about 5:45 pm on Friday, registered as Swiss tourists and were allowed to enter an area controlled by tribal police, Lashari said.

Officials quoting witnesses said "some unknown

gunnies

intercepted the Swiss couple when they were travelling in Killi Nigah area and took them away to an unknown place."

"Our priority is their safe recovery," Rehman said.

"We have no clues so far, we have received no demand, no ransom demand from the kidnappers."


Provincial home secretary Baloch said the search operation had been extended to three districts -- Loralai, Zhob and Qila Saifullah. Security had been increased on roads and tracks in these districts, he added.

"Our focus is Zhob" which borders Afghanistan and Pakistain's lawless tribal areas in the northwest, Rehman said.

Security forces were remaining vigilant to ensure the

gunnies

do not shift them to Afghanistan or the tribal areas, he said.

Officials said the pair had entered Balochistan from Dera Ghazi Khan district in

Punjab

province and might have been heading for Quetta, perhaps on their way to Iran.

The Swiss foreign ministry said it was "aware of the information about a possible kidnapping case in Pakistain."

The ministry said it was in contact with local authorities but could not give further details.

It advised Swiss citizens against non-essential travel to Pakistain due to "different, high risks."

Among these were a high risk of kidnapping as well as a threat of armed attacks in Balochistan, Sindh and south Punjab, said the ministry.

Balochistan has seen an upswing in violence recently, with the province suffering from a separatist insurgency, sectarian violence and Talibs.

Hundreds of people have died since rebels rose up in 2004 demanding political autonomy and a greater share of profits from the region's natural oil, gas and mineral resources.
Posted by: Fred || 07/03/2011 00:00 || Comments || Link || E-Mail|| [6464 views] Top|| File under: Govt of Pakistan
Two schools blown up
[Dawn] Suspected

hard boyz

blew up two government schools, including a girls` school, in the suburban Sharikera area late on Thursday night.

An official of Matni police said that the schools were located at a short distance from each other. He said that two separate cases had been registered against unidentified terrorists. A Bomb Disposal Unit official said that the blasts had rendered the school buildings useless.

Meanwhile,


...back at the argument, Jane reached into her purse for her .38...


bodies of two persons were found in the suburbs here on Friday, which seemed to be dumped after their killing by suspected

hard boyz

somewhere else.

One body found in limits of Matani

cop shoppe

was identified as Waheed Murad of Darwazgai village. The other body was identified as that of Major (his name) of Akakhel tribal area, which was found in Badhber. Heirs in both the cases did not name anyone for killing of their relatives.
Posted by: Fred || 07/03/2011 00:00 || Comments || Link || E-Mail|| [6460 views] Top|| File under: TTP
Karachi violence claims three more lives
[Dawn] Armed

festivities

between two rival groups in Godhra Colony of New

Bloody Karachi

continued into Friday, claiming three more lives and taking the

corpse count

in the two-day

shootout

to six while no concrete action was seen being taken by the city's security administration to stop the violence.

A semblance of normality that returned to the area after the nightlong

shootout

between the groups disappeared in the afternoon on Friday with the killing of a Sunni Tehrik activist.

A police official said that the armed clash that broke out over a dispute on the administration of a community-run hospital in Sector 11-G of New

Bloody Karachi

commonly known as Godhra Camp on Thursday evening led to the firing from both sides -- the Sunni Tehrik and the Ahle Sunnat Wal Jamaat (ASWJ), formerly known as the Sipah-i-Sahaba Pakistain.

"The situation was quite normal until the second half of the day. Armed riders on a
cycle of violence targeted a young man named

Mohammedan

Qadri in Sector 11-G," said an official at the North

Bloody Karachi

Industrial Area (NKIA)

cop shoppe

.

"Hit by a single bullet in the head, he

was struck down in his prime

. The victim was a resident of the same area and his body was shifted to the Abbasi Shaheed Hospital for medico-legal formalities."

A spokesperson for the Sunni Tehrik claimed that the victim was their party activist and targeted by "the banned outfit" only for his association with the ST.

"Our workers are being targeted in the streets. They do not even feel secure inside their homes, which are also being attacked in Godhra," he added.

In the overnight

festivities

, two people were killed and another was

maimed

as the area people witnessed intense firing while the police were
unable to arrest any culprit.

The officials said that the areas of Sector 11-G and 5-G remained the worst-hit where

gunnies

were seen freely moving on roads attacking rivals.

"Two men in their mid-30s identified as Kamal Iqbal and Sami Shafiq were killed near Bashir Chowk in Sector 5-G," said an NKIA

cop shoppe

official.

"Both were residents of the same area and were not associated with any political or religious group. We believe they were killed in crossfire between the two groups."

The intense firing in the area also left another man

maimed

. He was identified as 31-year-old Faheem Baig and was being treated at the Abbasi Shaheed Hospital.

A

front man

for the ASWJ said that the "armed attacks on his party workers" claimed lives of two activists and left another

maimed

.

"We strongly believe that there is a third element which is actively involved in an attempt to disrupt the sectarian harmony," he said.

"We have even asked the ST leadership to look at the issue from this angle as well, but unfortunately there has been no serious effort by the police authorities, who prefer more to wait and see to control any kind of violence until it claims several innocent lives."

The police authorities, on the other hand, claimed to have controlled the situation "to a large extent". However,


there's more than one way to skin a cat...


they admitted that there had been no arrests.

SP Malik Zafar Iqbal of New

Bloody Karachi

Town said Rangers personnel were assisting the police force in the affected areas.

"New check-posts have also been established in some pockets. Brining back the life to normal in Godhra is our priority. We have succeeded in it to a large extent," he said.
Posted by: Fred || 07/03/2011 00:00 || Comments || Link || E-Mail|| [6461 views] Top|| File under:
''Maoists'' kill six villagers in north India
(KUNA) -- Armed rebels 'Maoists' killed as many as six innocent villagers and

kidnapped

seven of them in India's northern state of Bihar on Saturday. The rebels came dressed as security personnel and opened fire indiscriminately on the villagers, reported the New Delhi Television (NDTV).

According to the report, nearly 50 armed Maoists stormed a village in the state's Munger district and carried out the killings. "Five people were killed on the spot while one sustained serious injuries and died later in a hospital, " said a police officer.

The state police have begun search operations in Munger to nab the rebels. Security has been heightened in the village and top district officials are camping there.

Munger is one of the Maoists strongholds. The rebels, which claim to fight for the landless labourers, are active in various states like Bihar, Maharastra, Madhya Pradesh, Orissa, Andhra Pradesh and Chhattisgarh.
Posted by: Fred || 07/03/2011 00:00 || Comments || Link || E-Mail|| [6471 views] Top|| File under: Commies
Syria-Lebanon-Iran
Assad sacks Hama governor
[Dawn]
Syrian President-for-Life Bashir Pencilneck al-Assad


One of the last of the old-fashioned hereditary iron-fisted fascist dictators. Before going into the family business Pencilneck was an eye doctor...


sacked the governor of Hama on Saturday, a day after half a million rallied against the regime in the hotbed city, an as activists said the crackdown on dissent claimed 28 new lives.

Anti-regime dissent billowed on Friday in response to a call by a Facebook group for massive protests to demand the ouster of Assad and his autocratic regime.

In Hama alone there were 500,000 people on the streets, activists said, calling it the single largest demonstration of its kind since the pro-democracy movement erupted on March 15.

Assad reacted to the affront by sacking the governor of Hama, a city with a bloody past where an estimated 20,000 people were killed in 1982 when the army put down an Islamist revolt against the rule of his late father, Hafez al-Assad.

"The Syrian president signed a decree today relieving Doctor Ahmad Khaled Abdel Aziz of his post as governor of Hama," said a news flash on state television.


... and if you can't believe state television who can you believe?



Most of Friday's victims were killed in Idlib province, where troops backed by tanks have swept through villages all week to crush dissent.

"Sixteen people were killed" in Idlib on Friday, Ammar Qorabi, the head of the National Organisation for Human Rights, said on Saturday.

Three of them were women who died when the army shelled a chicken hatchery in the village of Al-Bara, Qorabi said.

Another 10 people were killed when security forces opened fire to disperse protests in several cities, including eight in the central protest hub of Homs and two in the Damascus
...The City of Jasmin is the oldest continuously-inhabited city in the world. It has not always been inhabited by the same set of fascisti...
neighbourhood of Qadam.

One person was reported killed in Syria's second-largest city Aleppo


...For centuries, Aleppo was Greater Syria's largest city and the Ottoman Empire's third, after Constantinople and Cairo. Although relatively close to Damascus in distance, Aleppans regard Damascenes as country cousins...


and another in the Mediterranean coastal city of Latakia.

A previous

corpse count

provided by activists late Friday gave a figure of 11 civilians dead, including a 50-year-old woman and her 20-year-old daughter in Al-Bara.
Posted by: Fred || 07/03/2011 00:00 || Comments || Link || E-Mail|| [6466 views] Top|| File under: Govt of Syria
Arslan Hands Written Resignation, Suleiman and Miqati to Discuss it Monday
[An Nahar] The premiership received on Saturday Minister Talal Arslan's written resignation from cabinet, reported LB television.

President Michel Suleiman and Prime Minister
Najib Miqati will discuss this issue on Monday.

The minister had announced his resignation soon after the formation of the new government on June 13.

He justified his decision by saying: "In line with my convictions, I announce to the Lebanese public my resignation from the government of the so-called Prime Minister Najib Miqati whom I am not honored to sit next to in cabinet."

"Miqati is either trying to create a dispute between me and Free Patriotic Movement


Despite its name a Christian party allied with Hizbullah, neither free nor particularly patriotic...


Party leader MP
Michel Aoun


...a wholly-owned subsidiary of Hizbullah...


, the Resistance


That'd be the Hezbullies, natch...


, or PSP leader MP Walid Wally Jumblat


... Druze politician, head of the Progressive Socialist Party, who's been on every side in Leb at least four times. He'll sell you his friends for a dollar, but family comes higher because of shipping and handling...


," Arslan had declared.

In addition, he accused the premier of conspiring against national unity.


Posted by: Fred || 07/03/2011 00:00 || Comments || Link || E-Mail|| [6461 views] Top|| File under:
Who's in the News
37
[untagged]
5
Govt of Pakistan
3
Hezbollah
2
Govt of Syria
2
Govt of Iran
2
Taliban
1
Hizb-ut-Tahrir
1
TTP
1
al-Qaeda in Pakistan
1
al-Shabaab
1
Commies
1
Govt of Sudan
1
Hamas
Bookmark
E-Mail Me
The Classics
The O Club
Rantburg Store
The Bloids
The Never-ending Story
Thugburg
Gulf War I
The Way We Were
Bio
Merry-Go-Blog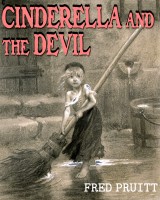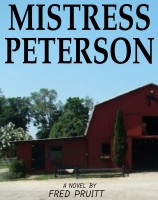 On Sale now!


A multi-volume chronology and reference guide set detailing three years of the Mexican Drug War between 2010 and 2012.

Rantburg.com and borderlandbeat.com correspondent and author Chris Covert presents his first non-fiction work detailing the drug and gang related violence in Mexico.

Chris gives us Mexican press dispatches of drug and gang war violence over three years, presented in a multi volume set intended to chronicle the death, violence and mayhem which has dominated Mexico for six years.
Click here for more information


Meet the Mods
In no particular order...


Steve White
Seafarious
Pappy
lotp
Scooter McGruder
john frum
tu3031
badanov
sherry
ryuge
GolfBravoUSMC
Bright Pebbles
trailing wife
Gloria
Fred
Besoeker
Glenmore
Frank G
3dc
Skidmark
Alaska Paul



Better than the average link...



Rantburg was assembled from recycled algorithms in the United States of America. No trees were destroyed in the production of this weblog. We did hurt some, though. Sorry.
3.235.60.144

Help keep the Burg running! Paypal: