-Lurid Crime Tales-
Breaking: 2, possibly more, shot at Washington Holocaust Museum
Jessica Kartalija reports authorities say at least two people have been shot at the U.S. Holocaust Memorial Museum in Washington.

D.C. police spokeswoman Traci Hughes says a person walked into the museum with a rifle and shot a guard. Hughes says the shooter was also shot.

Hughes says the victims' conditions were not known. Both were being rushed to a hospital.

U.S. Park Police gave slightly different information, saying three people had been shot.
Posted by: Atomic Conspiracy || 06/10/2009 13:32 || Comments || Link || [336099 views] Top|| File under:
Afghanistan
US kills militant said linked to Iran's Quds Force
The U.S. military on Wednesday said an airstrike in western Afghanistan killed a militant commander with reported links to Iran's elite military Quds Force. An Afghan official said fighting elsewhere killed 30 Taliban.

The airstrike Tuesday in the western province of Ghor targeted a warlord named Mullah Mustafa, whom the U.S. military said was responsible for attacks on a nearby highway. The military said 16 of Mustafa's men were also killed.

The U.S. said Mustafa commanded about 100 fighters and "reportedly had connections to" the Iranian Revolutionary Guard's elite Quds Force, which is known to train Shiite militants from Middle Eastern countries.

A U.S. military spokeswoman, Lt. Cmdr. Christine Sidenstricker, said that the military was not implying that Mustafa had links with Iran's government, but that individual militants in Afghanistan may have links with individual militants in Iran.


Is that very likely? One would think the Iranian Revolutionary Guard's elite Quds Force would be kept on a fairly tight leash, especially in countries where Iran does not have a long-standing armed proxy, like Hizb'allah in Lebanon and Hamas in the Palestinian Territories. Certainly Quds Force members in Iraq were acting on direct orders from back home, not running rogue operations, I saw no indications otherwise in what I've read.

"We're not implying with this release that Iran the state is supporting the Taliban," Sidenstricker said. "Our intelligence suggests that Mustafa has relations with the Iranian Islamic Revolutionary Guard Quds Force."


Wouldn't that be because "Taliban" is an umbrella term which includes those Taliban looking to the ISI for orders, funding and material to act in Afghanistan, those Taliban acting on the concerns of various tribes within Pakistan, not to mention the curious ways in which funding from Saudi Arabia finds its objects.

Sidenstricker said she could not provide any more details for security reasons, including whether Mustafa had gotten weapons, training or fighters from the Quds Force.

The strike was likely carried out by an American Special Operations Forces team, although Sidenstricker said she didn't know what force carried out the strike and could not say.

An official in Ghor, deputy Gov. Karimuddin Rezazada, said Mustafa had links with the Taliban and was behind a string of attacks on the highway.

Taliban extremists are Sunni and have in the past been opposed to Iran's government.


Of course. But historically that opposition has been much eased by Iranian gifts of weapons, training and fighters.

Rezazada said that Mustafa was a Sunni Muslim, not a Shiite Muslim like most Iranians. Asked whether Mustafa had links with the Quds Brigade, Rezazada said: "Maybe yes, maybe no. We're not aware of that."


I am not aware of a great many things that occur nonetheless, despite my lack of knowledge.

Western officials have previously accused militants in Iran of supplying militants in Afghanistan with weapons, but no top U.S. official has accused Iran's government of supporting the Taliban.


'Course not. If we did, we'd have to openly do something about it.

In other violence, a three-day operation against Taliban fighters in southern Uruzgan province killed 30 militants, said provincial police chief Juma Gul Himat. Himat said officials found 5,070 pounds (2,300 kilograms) of explosives during the operation. Two police were killed, he said.


Goodness! That's rather a lot, isn't it? Well done, all around!

Meanwhile, the U.S. military released a grainy video of a grenade explosion Tuesday that killed two Afghans and wounded more than 50, while President Hamid Karzai ordered a government investigation into the incident.

The video shows about half a dozen soldiers working to free a large military vehicle that had run into a small median in the town of Asadabad in the northeastern province of Kunar. A crowd of several dozen Afghans had gathered to watch the soldiers work. Then a bright flash can be seen. The camera zooms out and the Afghans hurriedly flee the crowded marketplace.

Some Afghan witnesses and officials, including Afghanistan's Ministry of Education, accused a U.S. soldier on Tuesday of throwing the grenade. But U.S. military officials and the Ministry of Interior said fragments from a Russian-made grenade were found at the site, and blamed an insurgent in the crowd for throwing the weapon. None of the half dozen U.S. soldiers in the video can be seen throwing a grenade. However, the video does not make clear who may have thrown it.

The U.S. military said the video was taken by a stationary aerial balloon with a camera attached to it. The military, which has increased its use of social networking sites in recent weeks, released the video on Facebook and YouTube.

Karzai ordered his Ministry of Interior and local government officials to dispatch a "high-ranking delegation" to investigate. The statement from Karzai did not explicitly blame U.S. forces for causing the deaths and injuries, but he still used the occasion to chide American forces to be careful around civilians. "Stressing the need to protect the lives and property of civilians, President Karzai once again reminded the international forces to make every effort to avoid incidents that lead to civilian casualties," the statement said.

Karzai has long pleaded with U.S. forces to reduce the number of civilian casualties that occur during military operations. However, U.S. officials say Taliban militants often try to cause civilian deaths in the hopes that the negative publicity will harm the U.S. effort in Afghanistan.
Posted by: ed || 06/10/2009 10:08 || Comments || Link || [336066 views] Top|| File under: IRGC
Africa Horn
Libyan oil tanker repels pirates in Gulf of Aden
[Maghrebia] Security personnel on board a Libyan oil tanker used water cannons to fend off a hijacking attempt by pirates Sunday in the Gulf of Aden, international press reported on Monday (June 8th). The vessel was carrying 144,464 tonnes of oil from Sudan to China.
Posted by: Fred || 06/10/2009 00:00 || Comments || Link || [336085 views] Top|| File under: Pirates
Africa North
Family of Abducted Christian Coptic Teenager Assaulted By Muslim Mob
In another incident of abduction and forced Islamization of Coptic minor girls, 16-year old Nermeen Mitry was abducted by a Muslim man to coerce her into converting to Islam. She was successfully recovered on the same day by her family, who did their own investigation and search to locate her.

Nermeen was abducted from El-Mahalla by Muslim Hossam Hamouda in conspiracy with his aunt Leila Attia; she was hidden away by a third person called Nasser Abu Deif from Assuit in Upper Egypt, at the home of one of his female relatives called Rasha Soliman in Zagazig.

The success of recovering the Coptic girl led to anger, revenge and assaults from the disappointed village Muslims against her family. Nearly 150 Muslims, armed with swords and clubs, physically assaulted five family members of the abducted Coptic teenager, as they drove back to their village after being forced into reconciliation with the abductor's family by State Security, compromising their right to pursue the case any further. "With every blow on us, they chanted 'There is only one Allah' while the Police stood there watching the assault, until we could take no more and three of us were hospitalized," said Nermeen's uncle Sameh Mitry in an aired interview with Coptic News on 6/7/2009. "They dragged us out of the car saying "Get out you followers of the Dog's religion!' They were consumed with anger ever since we got our girl back."

The police rounded up11 Copts including the assaulted family and 14 Muslims. "The police let the real attackers go free and were just arresting people randomly," said Sameh. "We were released after 3 days except for two Copts whom the State Security held as pawns -- just in case we made any trouble they would be detained for a long time," said Sameh.


IIUC, whenever egyptian copts get pogromized by their swell muslim neighbours, the police rounds up BOTH the aggressors and the aggressees, so the later must renounce legal actions to bavoid being targeted by the law themselves... guess obama missed that bit in his al azhar speech.



Nermeen Mitry, 16, from Toma village near El-Mahalla town, was on her way to sit for an exam on May 21, 2009, when she was lured by a Muslim female friend to go home with her where she offered her spiked tea. She regained conscious hours later to find herself facing a bearded Muslim man trying to convert her to Islam, in a far away town and another governorate in Egypt, which she later knew to be Zagazig. The traumatized girl recounted the events to Osama Eid, correspondent of the Free-Copts Organization.

"The man was very confident and told me that I would be the fourth Coptic girl to 'know the true Allah' and convert to Islam through him. He also said that a member of my family was converted 15 years ago by him. I told him I am engaged to be married when I come of age, and would never convert to Islam as this would be a catastrophe for me. He did his best to make me change my mind, and then left me alone for a while."

When Nermeen did not return home, the Mitry family went to the police. Unable to get the police to register the case as an abduction, the family subsequently went to State Security and reported the incident, but were delayed there for hours with no progress.

"Meanwhile, one of the abductor's family members contacted Nermeen's cousin Romany and told him he knew her whereabouts, and offered to accompany him to bring her back," Sameh told Coptic News. "I am sure the abductor's family knew that we would have implicated them and they were afraid. We freed the girl ourselves; State Security did nothing to help."

On their way back with Nermeen, they were contacted by the police and were told to bring the girl to State Security Directorate. Reflecting the diminished Coptic trust in all government institutions especially State Security, "we never went there, instead we took the girl straight to a Monastery to be safe there," Sameh told Coptic News. "We know quite well what Security would have done as has happened in many cases before. If she went there, they would have changed everything, closed the case and she would have gone to the other side."

"Ever since Nermeen returned the village Muslims joining the abductor's family started a terror campaign against us and all Copts in the village in general. They harassed and taunted us by saying 'we will get your girls one by one'" said Sameh. "They burnt down Nermeen's father recycled cartons warehouse. They set it on fire at dawn and went to the mosque to pray after locking its door. We contacted the Police and implicated a few people. They were released by State Security within 4 days."

Nermeen's abduction case was picked up by several Coptic human rights Organization and brought to light. Sadly and shamefully, the news agencies in Egypt, including the foreign ones, quoted the State Security as their news source. Their story was again portrayed as a 'love story' between a Muslim man and a 19-year-old Coptic girl who eloped together for two weeks. Even the governor of Gharbiah, when interviewed on the independent TV channel Al Mehwar, denied the news of any abduction and said that the sectarian strife in Mehallah was strictly a fight between a Muslim and a Coptic family over 'rubbish collection.'

The systematic Islamization of Coptic girls has been going on for more than 30 years, Coptic Pope Shenouda protested during a conference held in Alexandria on December 17th, 1976 that "there is pressure being practiced to convert Coptic girls to embrace Islam and marry them under terror to Muslim husbands" and demanded that the abducted girls be brought back to their families.

By Mary Abdelmassih
Posted by: anonymous5089 || 06/10/2009 13:36 || Comments || Link || [336068 views] Top|| File under:
Algerian police arrest al-Qaeda leader suspected in teachersŽ murder
[Maghrebia] Algerian security forces in Bordj Mnaiel, Boumerdes, arrested seven alleged members of a terrorist support network responsible for recruiting young people for al-Qaeda's Al Ansar battalion in Sidi Bouneb. Echorouk reported on Monday (June 8th). The suspects reportedly include a terrorist known as "El Farmache", also Abou Salama. Since his recent appointment as Al Ansar battalion leader, "El Farmache" reportedly escalated attacks in Boumerdes, including one that killed 8 policemen and 2 teachers last week. In a statement posted on Islamist websites last weekend, Al-Qaeda claimed responsibility for the deadly ambush.


Now they can issue a statement complaining that he was roughed up by the cops.



This article starring:
Abou Salama
al-Qaeda in North Africa
"El Farmache"
al-Qaeda in North Africa
Posted by: Fred || 06/10/2009 00:00 || Comments || Link || [336070 views] Top|| File under: al-Qaeda in North Africa
Arabia
Yemen: Violent clashes at protest in south
[ADN Kronos] At least two people were killed and six others were injured when police reportedly clashed with a group of demonstrators early Monday in Lahaj province in southern Yemen. The demonstration was held to mark the deaths of four protesters who were killed in a previous clash with police two weeks ago.


Can I guess what they'll be doing in two weeks ...


The protesters, who were described as pro-separatists, accused local police of shooting at the crowd even though the demonstration was peaceful.


The term "peaceful" can be open to pretty wide interpretation in Yemen.


Yemeni police and protesters clashed in the last week of May during a demonstration held to mark the anniversary when South Yemen's leader declared a breakaway state 15 years ago, residents and witnesses said. They said one man was killed in the clashes and two others died from wounds sustained in the clashes in a suburb of the southern city of Aden.


That one was prob'ly peaceful, too.


Ali Abdallah Saleh assumed power in former North Yemen in 1978 and has been president since it was united with the south in 1990.


Seems like it was only yesterday they were chopping each other's heads off...


He fought a brief war in 1994 against southern separatists after their leader Ali Salem al-Baid declared an end to the union.

This article starring:
Ali Salem al-Baid
Posted by: Fred || 06/10/2009 00:00 || Comments || Link || [336079 views] Top|| File under:
Home Front: WoT
Foopie becomes first Gitmo boy to stand trial in US
[Al Arabiya Latest] An al-Qaeda suspect accused in the 1998 American Embassy bombings in Africa was transferred from Guantanamo Bay Tuesday for prosecution in a New York court, the Justice Department said.


That'd be our boy Foopy.

Hang on, Foopy! Or maybe just hang.

Ahmed Ghailani will become the first Guantanamo detainee to go on trial in a civilian U.S. court. He was to make an appearance in federal court in Manhattan later in the day, the department said in a statement.


He's in a different category from (at least most) of the other hard boyz, since he was wanted as of 9-11-2001 for his participation in the Nairobi and Dar es Salaam kabooms. So it doesn't matter if he was only in Pakistain studying Islam.


Ghailani, a Tanzanian who had been held at the U.S. naval base in Cuba since September 2006, arrived in New York early Tuesday under escort from the U.S. Marshals Service. The Justice Department said he faced 286 counts, including conspiring with Osama bin Laden and other members of al-Qaeda to kill Americans anywhere in the world, and separate charges of murder for the deaths of each of the 224 people killed in the Aug. 7, 1998, U.S. Embassy bombings in Tanzania and Kenya.


Good idea. Never forgive, never forget, never "understand."


Several of the counts against Ghailani, including murder of U.S. employees at the embassies and use and attempted use of weapons of mass destruction against U.S. nationals, carry maximum sentences of death or life in prison.


"Weapons of mass destruction" (he said, patiently) are a special category of weaponry. They include nuclear, chemical, and biological weapons. They do not include conventional explosives. Not even big conventional explosives. I hope it's only the ignoramus who wrote this that says Foopy's a WMD user, rather than the indictment.




What's worse is that the defense lawyers will get to read all sorts of top-secret and eyes-only documents about how we gathered information on Foopy. Wouldn't want him to have an unfair trial, y'know. All the choice tidbits in those files will just happen to find their way to certain people in Chitral and elsewhere.



This article starring:
Ahmed Ghailani
al-Qaeda
Posted by: Seafarious || 06/10/2009 00:00 || Comments || Link || [336091 views] Top|| File under: al-Qaeda
India-Pakistan
Lal Masjid cleric booked for provocative speech
A case has been registered against Lal Masjid cleric Abdul Aziz for delivering a provocative speech in Taunsa Sharif, a private TV channel reported on Tuesday.

According to the channel, Aziz -- along with his family and son of former Lal Masjid deputy cleric Ghazi Abdul Rasheed -- visited Hanfia Mirajul Uloom in Tibi Qisrani on June 5 and addressed a huge public gathering at 2pm on an invitation by the madrassa chief. The Lal Masjid cleric blatantly opposed the Swat operation in his speech and appealed for aid for "victims" of the offensive. He talked about the "philosophy of martyrdom" in his speech as the gathering shouted 'long live Taliban'.

Posted by: Fred || 06/10/2009 00:00 || Comments || Link || [336066 views] Top|| File under: al-Qaeda in Pakistan
TNSM Swat chief held in Peshawar
Tehreek-e-Nifaz-e-Shariat-e-Muhammadi (TNSM) Swat chief and two other suspects were arrested from Peshawar's Hayatabad area on Tuesday, sources said. Iqbal Khan, who belongs to Matta area of Swat, was the district emir of the TNSM, while the other two suspects are his relatives. They were staying in a rented house in Phase-IV of the Hayatabad locality.
Posted by: Fred || 06/10/2009 00:00 || Comments || Link || [336066 views] Top|| File under: TNSM
20 militants perish, 5 vehicles smashed in Bannu: ISPR
[Geo News] BANNU: The Inter Services Public Relations (ISPR) has said that security forces have killed twenty more militants while five vehicles, being used by extremists, have been shattered amid gun and bomb assault on Monday. According to statement released here today, the security forces shelled militants' hideouts in separate areas in Bannu killing as many as 20 militants and destroying five vehicles.
Posted by: Fred || 06/10/2009 00:00 || Comments || Link || [336069 views] Top|| File under: TTP
Karachi on high alert following Peshawar kaboom
[Geo News] The law enforcement agencies on Tuesday have been put on high alert across Sindh province particularly in Karachi following the deadly bomb explosion at PC hotel in Peshawar, according to Geo news. According to sources, the additional troops of police and rangers have been deployed around all sensitive places and buildings including five star hotels, schools, hospitals and etc. Inspector General Sindh police (IG) Salahuddin Babar Khatak have issued directives to police to beef up security of important personalities, public places, five stars hotels, schools and hospitals. He also directed to enhance police patrolling at all important places in Karachi while the security of all the entrances and exits of the metropolis must be steeped with snap checking. IGP Sindh urged for the betterment of the police intelligence network across province.
Posted by: Fred || 06/10/2009 00:00 || Comments || Link || [336068 views] Top|| File under: Govt of Pakistan
Taliban torch three schools
Taliban set fire to three more schools in Lower Dir on Tuesday, a private TV channel reported. According to the channel, the schools -- Government Girls' High School in Sangolai, Government Girls' High School in Chinar Kot and Government Middle School in Sherkhanai -- were all situated in Maidan tehsil. Taliban have destroyed 10 schools in the last week.
Posted by: Fred || 06/10/2009 00:00 || Comments || Link || [336071 views] Top|| File under: TTP
11 troops injured in Mohmand
Suspected Taliban fired mortars at a security checkpost in Amabar tehsil of Mohmand Agency late on Monday, injuring 11 troops. According to Mohmand Rifles officials, the attackers fired about 36 mortar shells at the Hadkor checkpost. The security forces pounded Taliban hideouts in nearby areas in retaliation. The injured solders are in stable condition, the officials said.
Posted by: Fred || 06/10/2009 00:00 || Comments || Link || [336064 views] Top|| File under: TTP
Wanted criminal flees country
A member of a banned organisation, wanted both by the Interior Ministry and the Punjab government, has managed to escape from the country, Daily Times learnt on Tuesday.

Imdad Ali Malhi, the resident of a village in Shiekhupura district and a man wanted by authorities for several years, left the country recently to settle in Europe. Reports said Imdad had been in hiding for the past several years in a remote part of Sindh. Following the news of his escape abroad, police raided Imdad's house and detained his 11-year-old son. Imdad had been running a lawyers' panel that provided legal aid to the members of his defunct organisation. In 1997, he had revealed the names of several members of the government that he said were involved in fanning secular violence in the country. Since the accusations, law enforcement agencies had been working to arrest Imdad.
Posted by: Fred || 06/10/2009 00:00 || Comments || Link || [336066 views] Top|| File under: al-Qaeda in Pakistan
500 kg explosive used in PC blast: sources
[Geo News] PESHAWAR: The explosive materials, weighing 500 kilograms, have been used amid explosion at PC hotel here on Monday, Geo news said. According to sources, the death toll in the blast has mounted to 11 while as many as 55 people including women and foreigners are also among injured while 500 kilograms of explosive materials have been used in the blast.
Posted by: Fred || 06/10/2009 00:00 || Comments || Link || [336067 views] Top|| File under: al-Qaeda in Pakistan
Pakistan military kills 27 militants, arrests 22 in Swat op
Pakistani security forces have killed another 27 militants and arrested 22 others in the ongoing operation in Malakand Division, said military on Tuesday.
The security forces and Lashkar (force) of local people in various parts of Malakand Division killed 27 more militants and apprehended 22 others, while further areas were also secured, said military in a press statement.

One soldier was also killed and nine others were injured, it added.

A tunnel, cache of arms, and ammunition and explosive materials were also recovered by the security forces in the search and cordon operation carried out around Peochar valley, said the statement.
Posted by: Seafarious || 06/10/2009 00:00 || Comments || Link || [336071 views] Top|| File under:
Iraq
Car bomb rips through south Iraq market, 32 killed
A car bomb ripped through a crowded market in southern Iraq on Wednesday, killing at least 32 people, and wounding 70, officials said.

Police locked down Al-Bathaa, a Shi'ite Muslim town 30 km (20 miles) west of Nassariya that has seen little violence, while hospital officials appealed for assistance from neighboring cities to help them cope with the wounded. Colonel Aziz al-Atabi, media director for the Iraqi army's 10th division, said 32 people had been killed and 70 wounded.

Pictures posted online by local journalists showed the charred wreck of a car the bomb was planted in, burned body parts and bloodstained rags among vegetables strewn on the floor.

High school teacher Hussein Salim said the market was supposed to be guarded by the police. He said he rushed to the scene and helped gather body parts, some of which had been blown onto the roof of nearby homes. "How could the car enter the market? It was crowded with people ... The police neglected their job," he said. "I saw five children and six women among the dead."

Angry locals protested when the area's police chief and governor arrived on the scene, Salim said. This prompted the governor's bodyguards to open fire though it was it was unclear if the shots were aimed at the crowd or in the ai
Posted by: ed || 06/10/2009 09:43 || Comments || Link || [336085 views] Top|| File under:
Iraqi forces discover 15 tons of weapons in S. Baghdad
Iraqi army troops found 15 tons of weapons and explosive in a cache in southern Baghdad, it was announced Tuesday. The Defense Ministry, in a press release, said that one of its brigades found what was believed to be the largest cache so far, adding that it had been found hidden behind a vegetable stall. The cache included mortar shells and katyushas, and the discovery was made after receiving an intelligence tip.
Posted by: Seafarious || 06/10/2009 00:00 || Comments || Link || [336070 views] Top|| File under:
Israel-Palestine-Jordan
Did a Palestinian try to assassinate a top Abbas aide?
[Haaretz Defense] Palestinian security men shot and seriously wounded a driver they believed was going to ram the convoy of a senior aide to President Mahmoud Abbas, police and medics said on Tuesday. "A motorist tried to overtake the convoy of Mr Tayyeb Abel-Rahim, raising the suspicions of his bodyguards who shot at him," security forces spokesman Adnan Damiri said. Abel-Rahim is the secretary-general of the Palestinian Authority Presidency.
"Mahmoud, we must strike a blow against the corrupt and oppressive Paleostinian regime! Who must we target?"
"How about the secretary of the Paleopresidency?"
"Good idea. I'll get the explosives."
Asked if it was an accident or a deliberate threat, the spokesman said: "It is still under investigation."
"What's he got in the car with him, Officer Friendly?"
"Groceries."
"Good shootin'."
The incident in Ramallah, commercial capital of the West Bank where Abbas has his offices, underscored a rise in tension and violence between his Fatah movement and members of the rival Islamist group Hamas.
"A curse on yer moustache!"
"I spit on yer shoulders!"
The official news agency Wafa said the man was "driving fast in an erratic manner" and ignored frantic police warnings to stop.
[BANG! BANG! BANGETY BANG!]
"Halt or we'll shoot!"
Bodyguards were forced to shoot at the wheels of the car "which resulted in the wounding of the motorist."


"My tires! [CRASH!]"


The convoy was clearly marked, police said. The aide to Abbas, traveling in an official black Mercedes Benz, was not injured. Hospital sources said the driver was hit three times and was in critical condition.


Does that mean they weren't shooting at his tires?

Perhaps they were shooting at his feets.

The Palestinian Authority security service is concerned about possible assassination attempts against top officials following clashes in May and June in which 9 people died.

This article starring:
Adnan Damiri
Palestinian Authority
Tayyeb Abel-Rahim
Palestinian Authority
Posted by: Seafarious || 06/10/2009 00:00 || Comments || Link || [336071 views] Top|| File under: Palestinian Authority
Southeast Asia
Thailand: Muslim militants blamed for deadly mosque attack
[ADN Kronos] At least 10 people were killed and 12 others injured when gunmen opened fire on a mosque in southern Thailand during evening prayers on Monday. Several gunmen armed with assault rifles entered the mosque in the Cho-ai-rong district of restive Narathiwat province and fired on worshippers, police said. "They opened fire indiscriminately at about 50 worshippers inside the mosque," a police official said on condition of anonymity. The dead included the local imam, he said.


I'm guessing they were the wrong flavor Muslim, not nearly devout enough...


The attack in the Muslim-majority south comes amid a recent spate of violence in a five-year insurgency that has left at least 3,400 people dead.


Most of them unarmed.


Police said at least five gunmen carried out the attack, one of the deadliest incidents since an Islamic separatist insurgency was launched in Thailand's three southernmost provinces in early 2004.
Posted by: Fred || 06/10/2009 00:00 || Comments || Link || [336068 views] Top|| File under: Thai Insurgency
Sri Lanka
Sri Lanka extends anti-terror laws
Sri Lanka's government on Tuesday extended tough anti-terror laws, arguing that remnants of the defeated Tamil Tiger rebels could still try to stage a comeback.

Prime Minister Ratnasiri Wickremanayake told parliament that the government wanted to extend the state of emergency by a month despite last month's defeat of the Liberation Tigers of Tamil Eelam and the deaths of their leaders. "There could be fire beneath the embers," he said. "If there are elements who still support terrorism, we will deal with them." The state of emergency allows the government to arrest and detain suspects for indefinite periods without trial. The military has detained more than 9,200 Tigers, but fear that rebel cells may still be active across the island.
Posted by: Fred || 06/10/2009 00:00 || Comments || Link || [336097 views] Top|| File under:
Syria-Lebanon-Iran
3 more charged with spying in Lebanon
[Iran Press TV Latest] Three more suspects have been charged with spying for Israel in Lebanon as the security forces continue the crackdown on spy networks in the country.


... further reinforcing my suspicion that the Zionist entity has managed to recruit pretty much everyone in Leb into a single network.


One of the three who were accused of "collaborating with the Israeli enemy," is already in custody, while the others remain at large, said a judicial official on Tuesday.


"Hello? Is this the travel agency?... I'd like to book a flight... No, I don't care where..."


Lebanon has so far charged at least 58 suspects for spying and has arrested almost 100 others on suspicion of espionage since it launched a major crackdown on spy networks almost two months ago. Army sources also announced earlier that the country has dismantled at least 25 Israeli spy cells throughout the country this year.
Posted by: Fred || 06/10/2009 00:00 || Comments || Link || [336065 views] Top|| File under:
Terror Networks
Passengers on Air France jet crash killing 228 had jihadi-terror links
HT Jihadwatch.


Two names on doomed Air France Flight 447's passenger list also appear on a list of radical Muslims considered a threat to France, according to French investigators.

French secret servicemen established the connection while working through the list of those who boarded the doomed Airbus in Rio de Janeiro, Brazil, on May 31. Agents are now trying to establish dates of birth for the two dead passengers, and family connections.

There is a possibility that the name similarities are simply a "macabre coincidence," the source added, but the revelation is still being "taken very seriously."

Flight AF447 crashed in mid-Atlantic en route to Paris during a violent storm. While it is certain that there were computer malfunctions, terrorism has not been ruled out.

Soon after news of the fatal crash broke, agents working for the DGSE (Direction Générale de la Sécurité Extérieure), were dispatched to Brazil. It was there that they established that two names on the passenger list are also on highly classified documents listing the names of radical Muslims considered a threat to the French Republic.

A source working for the French security services told Paris weekly L'Express that the link was "highly significant."

France has received numerous threats from Islamic terrorist groups in recent months, especially since French troops were sent to fight in Afghanistan. Security chiefs have been particularly worried about airborne homicide attacks similar to Sept. 11.
Posted by: anonymous5089 || 06/10/2009 13:31 || Comments || Link || [336081 views] Top|| File under: al-Qaeda in Europe
Who's in the News
64
[untagged]
4
TTP
4
Govt of Pakistan
3
al-Qaeda in Pakistan
2
Palestinian Authority
2
al-Qaeda
2
Govt of Iran
2
al-Qaeda in North Africa
1
IRGC
1
Pirates
1
Thai Insurgency
1
TNSM
1
al-Qaeda in Europe
1
Govt of Sudan
1
Hamas
1
Hezbollah
1
Iraqi Insurgency
Bookmark
E-Mail Me
The Classics
The O Club
Rantburg Store
The Bloids
The Never-ending Story
Thugburg
Gulf War I
The Way We Were
Bio
Merry-Go-Blog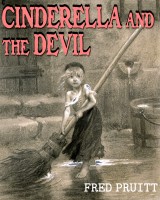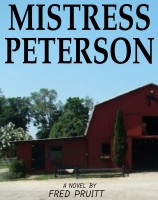 On Sale now!


A multi-volume chronology and reference guide set detailing three years of the Mexican Drug War between 2010 and 2012.

Rantburg.com and borderlandbeat.com correspondent and author Chris Covert presents his first non-fiction work detailing the drug and gang related violence in Mexico.

Chris gives us Mexican press dispatches of drug and gang war violence over three years, presented in a multi volume set intended to chronicle the death, violence and mayhem which has dominated Mexico for six years.
Click here for more information


Meet the Mods
In no particular order...


Steve White
Seafarious
tu3031
badanov
sherry
ryuge
GolfBravoUSMC
Bright Pebbles
trailing wife
Gloria
Fred
Besoeker
Glenmore
Frank G
3dc
Skidmark



Better than the average link...



Rantburg was assembled from recycled algorithms in the United States of America. No trees were destroyed in the production of this weblog. We did hurt some, though. Sorry.
44.212.96.86

Help keep the Burg running! Paypal: