WTC Photos
Can anyone provide me with a source for royalty free, high resoltuktion images, of the attack on the World Trade Center?

My personal goal is to start printing poster size images of some of the more remarkable images (the 2nd plane impacting on the tower, etc) as "posters" with the logo "NEVER FORGET."

It is my belief that the media is trying to get us to forget the issue at stake. I'd like to do my little bit to offset that.

IF I can print a hundred or so posters and get them out thee, and, by my example, encourage others to do someething similar (if only only one "poster" each), I can make my little contribution to the effort that must be won for the sake of all that we hold dear.

Links, and ideas for "how to do it better," are VERY welcome.

Posted by: Ralph Tacoma || 05/24/2004 2:22:34 AM || Comments || Link || E-Mail|| [10796 views] Top|| File under:
Arabia
Saudi Shootout Snags Suspects
Security forces arrested several suspected militants who attacked them Monday in the town of Buraida, a fundamentalist stronghold in the kingdom, government officials said. The shootout began just before 2 p.m., according to the officials, who spoke on condition of anonymity. Helicopters assisted, they said. Several suspected militants fired from a car at security forces, who overpowered and arrested them, the officials said.


"You'll never take me alive.........oh shit, they did."

They said the attackers' car was the same one used in an attack on security forces in Buraida last week.


Hell, the dumbest gangbanger in South Central coulda told em to dump that ride.

Four wanted militants and two police officers were killed in that confrontation.


The friends of the dead cops will be wanting to discuss that shootout with the guys bagged today. Unless, of course, they have "connections".

Buraida is 210 miles northwest of Riyadh, the capital. The area gave birth to Wahhabism - the doctrine that the Saudi royal family embraced long ago as a trade-off for wielding absolute power.


Sow the wind, reap the whirlwind
Posted by: Steve || 05/24/2004 4:06:41 PM || Comments || Link || E-Mail|| [10798 views] Top|| File under:
Al-Qaeda behind German's killing in Saudi
The drive-by shooting of a German man in the Saudi capital on Saturday bore the hallmarks of a militant attack but it is not clear if the gunmen were linked to al Qaeda or acting alone, diplomats said on Sunday. Saudi authorities, who have blamed al Qaeda for a wave of violence, said they were investigating whether "terrorists" were behind Saturday's shooting. Western envoys and independent Saudi observers said criminal motives were unlikely and the attack was either a spontaneous act of rage by Saudis angered by U.S. abuses of prisoners in neighbouring Iraq or a pre-meditated strike by followers of Saudi-born Osama bin Laden.


Arabs are big on spontaneous acts of rage...

"We think it probably is a terrorist act. But we're not sure whether it's by the same group as before or some kind of random attack," said one Western diplomat.


"Could just be nutbags, I suppose. Lord knows there's enough of them around here..."

"I believe it is a militant attack related to what is happening in Iraq," said Mohsen al-Awajy, an Islamist lawyer who backs government efforts to persuade militants to surrender. "Everyone is very angry about what is going on in Abu Ghraib and the barbarian bombardment of Iraqi cities," he said, referring to U.S. abuse of prisoners at Abu Ghraib and strikes against Shi'ite militia in Iraq's holy cities of Najaf and Kufa. Pictures of Iraqi prisoners being mistreated by their U.S. captors have been shown repeatedly on television stations across the Arab world, triggering popular fury.


Fury, of course, being very popular...

Saturday's shooting occurred at a shopping district popular with Westerners in eastern Riyadh, an area where several expatriate housing compounds are located. German diplomats declined to confirm the identity of the victim, named by the Arab News newspaper as Jonathan Hermann Bengler. Saudi authorities said he worked for a catering company supplying the national airlines Saudia. Newspaper reports said the victim was shot several times in the head and body by a masked gunman, accompanied by one or two accomplices.


How often do you drag a couple of your buds along when you're indulging in a spontaneous act of rage?

Al-Watan newspaper showed pictures of his body slumped at the wheel of a black Lincoln Town car. "It could have been someone upset at events in Abu Ghraib," said one diplomat. But he added it could also mark a shift of tactics by al Qaeda supporters behind the earlier violence. We've seen them attack compounds, the security services and then Yanbu. So we should expect them to change," he said.
Posted by: Dan Darling || 05/24/2004 1:45:30 AM || Comments || Link || E-Mail|| [10795 views] Top|| File under:
Grenade attack in Yemeni market
At least seven people were hurt, some of them seriously, on Sunday when an unidentified man hurled a hand grenade at a car parked in a crowded market in the Yemeni capital Sanaa. Witnesses told Reuters the assailant had apparently been trying to rob a shop in the market and threw the grenade when the shop's owner became suspicious. A Web site run by the country's ruling party said police were searching for the man.
Posted by: Dan Darling || 05/24/2004 1:42:05 AM || Comments || Link || E-Mail|| [10795 views] Top|| File under:
China-Japan-Koreas
Hermit Kingdom gave Libya enriched uranium
Cutting through the cheap shots and politicking to the actual news ...

With international inspectors recently reporting that North Korea may have shipped uranium, already processed into a gas that can be fed into centrifuges for enrichment into bomb fuel, the White House has been silent. On Sunday, a White House spokesman declined to talk about the reports, other than to issue a statement at the president's ranch in Texas that the news proves the need for "the United States policy for North Korea to disarm in a complete, verifiable and irreversible fashion." "I admit there appears to be more than a little irony here," said one senior administration official, when asked how what he thought Mr. Bush might have said in public if Saddam Hussein - instead of Kim Jong Il, the North Korean leader - had been suspected of shipping raw material for nuclear weapons to a country like Libya. "But Iraq was a different problem, in a different place, and we had viable military options," he continued. In North Korea, he said, Mr. Bush has virtually none. Indeed, the problems and the threats are different, even though Mr. Hussein's Iraq was lumped with North Korea as part of the "axis of evil" that President Bush cited in 2002.

Even hawks within the administration - a group led by Vice President Dick Cheney, who said on a trip to Asia last month that "time is not necessarily on our side" - see no major risk that North Korea will lash out at its neighbors or the United States. The country is broke; American military officials say it can barely afford the jet fuel to give its fighter pilots time to train. Iraq, too, was in desperate economic straits, but it at least had oil revenue, skimmed from the United Nations oil-for-food program, and active trade. North Korea is literally starving; millions have died of malnutrition. But the same poverty that makes North Korea less of a military threat makes it a potent proliferation threat. For years, the North's main export has been missiles. It has sold them to Pakistan, Egypt, Iran, Syria, Libya and others, often sending its engineers abroad to fabricate custom designs. The reports of likely uranium sales to Libya have created the chilling possibility that the North has now found a new and profitable product - and that Libya may not have been the only customer. "Many predicted that sooner or later we would have to worry about the North Koreans not only as users but as exporters of nuclear technology," said Daniel Poneman, a former national security official and co-author of "Going Critical" (Brookings Institution Press, 2004), a new book about the first North Korean nuclear crisis in the mid-1990's. It was this fear that Deputy Secretary of State Richard L. Armitage expressed to Congress last year, when he warned that North Korea would not have to develop complete nuclear arms to become a serious threat; it could sell ingredients.

In short, if the North's sales to Libya are confirmed, the nightmare that Mr. Bush discussed so often last year - the sale of "the world's worst weapons to the world's most dangerous dictators" - may be happening at the other end of the axis. Iraq, it turns out, had little or nothing to sell. Mr. Bush has addressed the issue chiefly through an agreement among a growing number of nations to intercept suspected shipments of illegal weapons, nuclear parts or chemical precursors. The United States, Germany and Italy stopped a shipment of nuclear equipment to Libya last year, apparently convincing Col. Muammar el-Qaddafi to give up his nuclear program.

Administration officials disagree, saying that North Korea should not be rewarded for cheating on its past nuclear agreements and must begin dismantling weapons before it sees any economic benefits. So far this has been a prescription for stalemate. But many in the administration agree that Mr. Kim has his own reasons for not seeking a deal this year: the North Korean leader is presumed to be rooting for Mr. Bush's defeat in November, in hopes he will face a more willing negotiating partner in John Kerry, the presumptive Democratic nominee. The risk is that by the time the two countries re-engage, North Korea could have six or eight more weapons, according to the most dire estimates in the C.I.A. and the Defense Intelligence Agency, a view that more cautious intelligence analysts say is based more on conjecture about the North's engineering skills than any real intelligence. Such a number could let the North keep one or two for its own use, and have more to sell, in whole or parts, which is a very different position.
Posted by: Dan Darling || 05/24/2004 1:24:19 AM || Comments || Link || E-Mail|| [10793 views] Top|| File under:
Europe
French convert to Islam gets two years sentence
PARIS: David Courtailler, a Frenchman who converted to Islam, was given two years in jail by a Paris court Tuesday for association with a terrorist organisation. The court immediately issued an arrest warrant for Courtailler, who was free on bail for the trial.


Let's hope you can find him.


The 28 year-old were accused of belonging to a group, which organised military training for recruits in Afghanistan. During the trial prosecutors said that he had contact in 1998 with Jamal Zougam, one of the main suspects in the Madrid bombings in March. Two other accused, both of Algerian origin, got ten and seven years in jail.
Posted by: Steve || 05/24/2004 9:06:14 AM || Comments || Link || E-Mail|| [10800 views] Top|| File under:
France to Provide More Nukes to Anti-Semites?
via Dissident Frogman:

Coûteaux (EDD). – (FR) Madam President, the most surprising thing about our debate is our surprise, for Israel's expansionist policy is the inevitable and predictable result of the growing imbalance in the region, the stability for which we bear much of the responsibility. Firstly that is because since 1967 most of our states, with the notable exception of France, have continued to give the State of Israel – a state that is growing increasingly self-assured and domineering – the impression that it can violate international law and UN resolutions with impunity.

In reality, here as elsewhere we have followed Washington and persist in closing our eyes to the theocratic excesses of this religious state whose governments are under the thumb of fanatical parties and minorities that are just as bad as the other groups of religious fanatics in the region. That is why we should envisage imposing sanctions on Israel.

There is, however, another serious imbalance for which we are in part responsible, namely the imbalance of forces. I have no hesitation in saying that we must consider giving the Arab side a large enough force, including a large enough nuclear force, to persuade Israel that it cannot simply do whatever it wants. That is the policy my country pursued in the 1970s when it gave Iraq a nuclear force. We have now destroyed it. So we will carry on with our policy of imbalance and what is happening today is merely the annoying but inevitable result of our collective blindness and cowardice.
Posted by: Mr. Davis || 05/24/2004 9:43:13 PM || Comments || Link || E-Mail|| [10795 views] Top|| File under:
Fifth Column
Don't Condemn the Berg beheading so fast says American Iman
EFL - there is a lot of the usual thumb sucking and tangential whining, etc. in this article but basically, the author, the VP of some Islamic Chaplain group is criticizing CAIR for CAIR's anti-beheading pronouncement. The author feels CAIR is falling into a clever jew-infidel rhetorical trap.


This is an open response to the recent petition by the Council on American-Islamic Relations (CAIR)... CAIR's claims of prominence and representation of Muslims warrants a response ... This response is not being stated with malice... The mission is to maintain an air of brotherhood and .. CAIR's message has gone beyond being politically correct. It has manifested in what we were warned about in the Qur'an of not being accepted by non-Muslims until we have abandoned our religion and become like them.
The petition was drawn up in response to the release of a video of the alleged beheading of an American Jew, Nick Berg. I say alleged because that is what it is up to now — alleged.
[

of course claims of Israeli massacre of Arabs that have been completely debunked, e.g., Jenin, are never 'alleged' - they are instead part of the belief system]


... The petition appears to be a double-blinded message which, on the one hand, attempts to appease the non-Muslim movers and shakers in the US who constantly call for Muslims to apologize for acts committed against American people and interests, even before a proper investigation... On the other hand, it promotes a message of pacifism to Muslims in the US and around the world, disregarding Islam's instructions to fight oppression and invasion and...


of course verses such as this, and there are many, can be and are used to justify mutilation of corpses, beheadings, lying, etc


This is suggested when the term reject violence is used.
Posted by: mhw || 05/24/2004 8:12:43 AM || Comments || Link || E-Mail|| [10795 views] Top|| File under:
Red Alert - Kerry's New Campaign Slogan Written by Communist
Excerpt, commentary via Best of the Web - scroll down
Langston Hughes, the poet who inspired John Kerry's new campaign slogan, "Let America be America again," turns out to be a favorite of communists. "Outstanding is the working-class content of this life and writings of Langston Hughes," the People's Weekly World, official organ of the Communist Party USA, enthused in March 2002:

From an early age Langston Hughes identified with working-class internationalism and to the role of workers in basic social change.

In 1917 when the Russian working class came to power and withdrew their country from World War I, Langston Hughes and his fellow students at Central High School in Cleveland held a celebration for the Revolution and its leader V.I. Lenin. . . .

He made clear his admiration for Communists. For instance, he wrote about Mother Ella Reeve Bloor, a leader of the Communist Party USA and a women's rights leader. "She battled the capitalists tooth and nail for seventy years."

Here's an excerpt from one of Hughes's poems, "Lenin":

Lenin walks around the world.
The sun sets like a scar.
Between the darkness and the dawn
There rises a red star.

This is from "Goodbye Christ":

Goodbye,
Christ Jesus Lord God Jehova,
Beat it on away from here now.
Make way for a new guy with no religion at all--
A real guy named
Marx Communist Lenin Peasant Stalin Worker ME--
I said, ME!

Another Hughes poem, "Revolution," celebrated violence:

Great mob that knows no fear--
Come here!
And raise your hand
Against this man
Of iron and steel and gold . . .
And tear him limb from limb,
Split his golden throat
Ear to ear

And we thought Howard Dean was angry.



Heh heh - doesn't anyone vet this stuff? How revealing
Posted by: Frank G || 05/24/2004 7:16:34 PM || Comments || Link || E-Mail|| [10799 views] Top|| File under:
Teresa Heinz Kerry: SUVs Are Safer
Teresa Heinz: Hypocrite (But we knew that). Hat tip to Country Store (again).
To the environmentalists she funds with her billion-dollar philanthropy, SUVs are public enemy No. 1. But when it comes to her own personal driving needs, Teresa Heinz Kerry says she drives SUVs because they're safer.


Damn straight - that's why I drive one too. Of course, in her eyes only the rich elite are entitled to safety.


"Safety first," she tells USA Today, which notes Monday that "four [of her] close relatives were killed in car crashes." What's more, Heinz Kerry says she needs the SUVs "to drive safely in snow and sand at her various homes," the paper explained. The would-be first lady is said to be "angry that U.S. car manufacturers have taken so long to build a fuel-efficient four-wheel-drive vehicle." So she's now planning to buy a gas-electric hybrid Ford Escape.


That's nice, Te-re-zah, but most of us can't afford to scrap our cars every time a new, overpriced one comes out. Even if we wanted to.


She's no doubt also angry that U.S. power boat manufacturers have yet to build fuel-efficient watercraft, forcing her husband to tool around in that gas-guzzling luxury yacht she bought for him.


Poor baby.


And Heinz Kerry must be absolutely livid at U.S. aircraft manufacturers, who have yet to devise a fuel-efficient way of powering private jets, leaving her no alternative but to fly around in a gas-eating Gulfstream V.


But of course she's a member of the elite, so it's OK.



And people actually want this maroon and her husband to run our country. Yecch!
Original USA Today article here.
Posted by: Barbara Skolaut || 05/24/2004 3:54:31 PM || Comments || Link || E-Mail|| [10796 views] Top|| File under:
Networks won't air Bush's primetime speech
The broadcast networks are not expected to carry President Bush's primetime speech Monday night, in which he will lay out a "clear strategy" for the future of Iraq. NBC, Fox and ABC will proceed with their scheduled programming for the 8-9 p.m. hour -- an episode of "Fear Factor," the finale of "The Swan" and the broadcast premiere of Oscar-winning "A Beautiful Mind," respectively. NBC and Fox's sibling cable channels, MSNBC and Fox News, will carry the speech. CBS is not expected to make a final decision on whether to preempt its Monday 8-9 p.m. comedy block -- season finales of "Yes, Dear" and "Still Standing" -- until Monday but sources indicated the network was leaning toward sticking with its regular programming. At least one network, Fox, has offered the speech to any of its affiliates that wish to carry it.


I could understand were he giving a speech about how widget-making will revive the economy in East Bumfuck, Nowhere. But he's talking major policy here. And, yes, they didn't ask the networks to carry it. But I remember being a kid and suffering though endless press conferences and speeches on TV, no matter how meaningless they were. And a lot of people are forgetting that not everyone in this country has cable. So they don't even have the option. They can't lose one night's revenue as a public service? Edward R. Murrow is spinning in his grave.
Posted by: growler || 05/24/2004 12:17:00 PM || Comments || Link || E-Mail|| [10797 views] Top|| File under:
Kerry Takes Cheap Shot. Press Covers for Him
EFL


Democrat John Kerry joked about President Bush's weekend bicycle accident by comparing the president to a child. "Kerry told reporters in front of cameras, 'Did the training wheels fall off?' " Mr. Drudge reported on his Web site.
A comment not reported by the press. Unlike this:
In comments reported by the Associated Press, Mr. Kerry said, "I hope he's OK. I didn't know the president rode a bike." Mr. Kerry had his own bicycling mishap earlier this month, taking a spill while riding with Secret Service agents through Concord, Mass. Mr. Kerry fell when his bike hit a patch of sand. He was not injured.


"was not injured." Does that make him more of a man? I think not. Bush, who was 15 miles into a 17-mile ride, got back on the bike and went the last 2 miles. Oh, and he didn't blame anyone else, like Kerry did trying to snowboard the bunny trail. Which was the first of many falls that day. Pathetic.
Posted by: growler || 05/24/2004 11:39:24 AM || Comments || Link || E-Mail|| [10795 views] Top|| File under:
Let our troops know we love and support them and say "thank you!"
Click on over to Operation Gratitude, a California-based group that has organized to send Care packages to our troops overseas. Just a donation of $20 can buy one soldier a box of much-needed goodies and well-deserved treats! Operation Gratitude is making the "big push" for Memorial Day weekend (next weekend) and trying to send at least 10,000 packages to our wonderful servicemen and women. Corporate sponsors like AT&T have already donated--they gave 10,000 prepaid phone cards to go in with each box. Nice!

(And if you're feeling generous, slip some dough to Fred, too. What the village tavern was to the formation of the Continental militia and summoning our will to wage the Revolutionary War in the 18th Century, RB has become to us today. Thanks, Fred! You're a gentleman, a patriot and a fine American, my friend)
Posted by: Jen || 05/24/2004 12:21:50 AM || Comments || Link || E-Mail|| [10797 views] Top|| File under:
International-UN-NGOs
Scientists build working bomb, less the fissiles
One of the themes of my postings has been that the design tools are getting so powerful, that the algorithms are getting so clever, and that the off-the shelf components are so well made that even fairly unsophisticated groups are empowered to build what would have been very sophisticated devices just 20 years ago. Someone already synthesized a polio virus from reagents. Now another group has built a working nuke, minus the fisile material.



Sen. Joseph R. Biden Jr. wondered aloud one day in 2002 whether someone could build an atomic weapon from parts available on the open market. His audience, the leaders of the government's nuclear laboratories, said it could be done. Then do it, the Delaware Democrat, then chairman of the Senate Foreign Relations Committee, instructed the scientists in a confidential session. A few months later, they returned to the soundproof Senate meeting room with a workable nuclear weapon, missing only the fissile material. "It was bigger than a breadbox and smaller than a dump truck, but they were able to get it in," Biden said in a recent speech. The scientists "explained how -- literally off the shelf, without doing anything illegal -- they actually constructed this device." The relative ease with which U.S. scientists built an explosive nuclear weapon illustrates the need to secure plutonium and highly enriched uranium scattered in armories and research sites around the world, a pair of Harvard University researchers argue in a new study that contends the Bush administration is not doing enough. Less fissile material was secured in the two years after Sept. 11, 2001, than in the two years just before, according to the Harvard report, which was obtained by The Washington Post. Half the equipment dispatched to Russia nearly four years ago as a fast, interim solution remains in warehouses, uninstalled because of bureaucratic disputes. Calling it a "dangerous myth" that terrorists could acquire a nuclear weapon only with the help of a rogue state, authors Matthew Bunn and Anthony Wier use the Biden example to allege that a failure of U.S. commitment and leadership could lead to a nuclear calamity. They also warn that, in an unstable country, a nuclear weapon could be bought or stolen.
Posted by: 11A5S || 05/24/2004 12:20:40 AM || Comments || Link || E-Mail|| [10794 views] Top|| File under:
Annual Arab Summit – a Fading Institution
DEBKAfile Special Report


A shrinking elite of Arab rulers gathered for their delayed annual summit in Tunis Saturday, May 22, amid a shared sense that it might be their last. Out of 22 Arab League members, thirteen were represented by gloomy heads of state and three by prime ministers. The others sent junior representatives instead of attending for what used to be a striking demonstration of unity and strength by a powerful world bloc. Libyan ruler Muammar Qaddafi stayed half an hour into the opening session, then got up and left. He thus showed his opinion of the occasion that was grandly billed as a show of regional unity on the occupation of Iraq, the Israeli-Palestinian conflict and political reform in the Arab world. The Saudi Crown Prince Abdullah was represented by his foreign minister, Prince Saud al-Faisal, while the United Arab Emirates left it to Sheikh Hamad bin Mohammed al Sharqi, ruler of the tiniest UAE principality of Fujairah, to speak in their name. Egyptian president Hosni Mubarak and Jordan's King Abdullah put in a polite appearance at the opening but then claimed pressing business prevented their staying to the end on Sunday. Syrian ruler Bashar Assad agreed to come only after a special resolution was drafted denouncing the United States sanctions newly imposed against his country.

The Tunis conference was postponed from March when Arab leaders failed to agree on a common formula on US demands for democratic reforms in their countries. This time, the foreign ministers managed by Friday night to agree on a set of bland resolutions for approval: on the Middle East conflict, the murder of all civilians is denounced (Yasser Arafat's formula for saying nothing) while terrorism is condemned only in reference to "Israeli practices against Palestinians." The United States is called upon to end its occupation of Iraq and give the United Nations an active role in rebuilding institutions. The summit endorses democracy and human rights - but only as concepts. None of the Arab regimes will commit to any genuine reforms or the sharing of their authority. The only harsh words expected will condemn "the immoral and inhumane practices and crimes of the coalition forces," and call for the trial of all those responsible, not just the US guards at Abu Ghraib. The Kuwaiti daily al-Seyassah wrote Saturday "The Arab leaders
will issue
 a declaration
 that will not contain a single useful sentence."

DEBKAfile's Arab affairs sources reveal that the Arab League's most divisive factor is not external; it is the persona of its secretary general Amr Moussa. The Saudis and most Gulf rulers deeply resent his policies on four counts:
1. They question the custom of always filling the post of Arab League secretary with an Egyptian and maintain that no law says it must always be so.

2. They find untenable and unrealistic the line he dictates for the entire Arab bloc of total opposition to the American role and policies in Iraq.

3. They object the way he is handling negotiations with Tehran on the disputed Persian Gulf islands of Abu Mussa and the two Tumbs, accusing him of conceding too much to Iran for the sake of a compromise instead of fighting for the Arab emirates' claim. His negotiating tactics, they say, will leave Tehran in full control of the strategic islands.

4. As CEO of the Arab League, he is accused of handing out the plummiest jobs to old-timer Nasserists, leftovers from the pan-Arab socialist regime that dominated the Arab world in the early 1960s. These functionaries are regarded by many Arab rulers as completely out of touch with the real international world of today.
Mubarak is aware of how his peers feel about Moussa, his former foreign minister, but refuses to fire him – even at the cost of seriously vitiating the Arab League as a potent international force. Rather than confront the Egyptian ruler on this issue, key Arab rulers elected to stay away from the Tunis summit.
Posted by: Mark Espinola || 05/24/2004 7:01:52 PM || Comments || Link || E-Mail|| [10794 views] Top|| File under:
Southeast Asia
Philippines' Arroyo Narrowly Wins Vote
President Gloria Macapagal Arroyo won a narrow victory over her movie star rival in the May 10 vote, national election officials said Monday, although her opponent claimed massive fraud and warned of a "people power" revolt.


Massive fraud is a Filipino election tradition. Gloria's fraud was just a little more massive than Fernando's.

Arroyo put the military on full alert to prevent the vote count from being influenced by "mob rule," her spokesman said. Elections officials said the count showed Arroyo with 39.5 percent of the vote to Fernando Poe Jr.'s 36.6 percent. The margin of Arroyo's lead was more than 900,000 votes, the officials said. Two areas — Sarangani province and Cotabato city — remain to be counted, but they do not represent enough votes to affect the outcome, the officials said.


I don't imagine Cotabato city's going to go big for Gloria...

An official hand count will not be finished for weeks. But two top elections officials said that an unofficial count was made during the tabulation for senatorial candidates being released Monday by the Commission on Elections. "It's clear, but Congress is the one who will proclaim that," one election officials told The Associated Press, referring to Arroyo's victory. Elections Commission chairman Benjamin Abalos said he and other officials counting the votes for senatorial candidates also have tracked presidential votes appearing in the same documents. Arroyo also was leading Poe by more than 730,000 votes in a government-sanctioned, but unofficial, "quick count" by an election watchdog. It has tallied more than 60 percent of 216,000 election precincts.


I think even with an honest count she'd take it. And the counts probably approximately honest, with the competing massive frauds canceling each other out...

The size of Arroyo's advantage will do little to ease growing tensions. Poe's people claim their own count shows a clear victory for him. Under the constitution, Congress must tally the votes for president and vice president from regional and provincial vote totals. Lawmakers then proclaim the winner. Police warned they would disperse illegal rallies, and the military went on full nationwide alert. "We will not allow this vital institutional process to be sabotaged, subverted or delayed in any manner by lawless machinations or mob rule," Arroyo spokesman Ignacio Bunye said in a statement. Rumors of anti-government plots have spread in recent days through mobile phone text messages. The looming standoff has caused concern in a country with a history of political turmoil and military restiveness. Analysts predict some sort of confrontation and say the recriminations could continue to hound Arroyo if she is proclaimed winner by a narrow margin. House of Representatives Speaker Jose de Venecia said he expected the tally to be completed within three weeks, ahead of the scheduled June 30 inauguration.
Posted by: Zenster || 05/24/2004 1:13:27 PM || Comments || Link || E-Mail|| [10795 views] Top|| File under:
4 Abu Sayyaf hostages released
Four Borneo Paradise resort hostages held captive by the notorious Abu Sayyaf linked group in Southern Philippines for eight months have been released and they arrived safely in this Sabah east coast town this morning.


Managed to keep their heads, did they?

One of the hostages is reported dead but his identity was yet to be established by the Malaysian authorities.


I guess most of them kept their heads, then...

The five hostages were held in the jungles in one of the Tawi Tawi group of islands were Indonesians Amir Nangi, 50, Arsyad Sagoni, 45 and two others identified only as Suwito,23 and Annuar, 27 as well as Filipino Azarah Sariban, 50. They were among six hostages grabbed by a Filipino bandit group which stormed Borneo Paradise Eco Farm Resort near Lahad Datu on Oct 5, last year and were believed to have been handed over to the Abu Sayyaf group accused having links with the al Qaeda and Jemaah Islamiah terror networks. One of the hostages, Filipino Norvelito Arcosel, escaped on Oct 29 while the rest remained in the hands of the gunmen until recent attempts were made through negotiations to secure the release of three East Ocean Two tugboat hostages including two Malaysians abducted in the Sulu Sea on Easter night on April 11. The negotiations were initiated by Sandakan businessman Henry Chan San Chang who had once helped in securing the release of several of the 21 Sipadan hostages in 2000.


Henry's the local Guy Who Knows the Right People, is he?

The released four Borneo Paradise hostages, two of whom were very sick and unable to walk, landed in a boat near Sandakan Yacht Club at about 6am after a seven hour rough sea journey. They were taken by the police and sent to Duchess Of Kent hospital for a medical check up. Seen entering the hospital at about 9am were Amir, Arsyad, Suwito and Azarah although it could not be confirmed if the hostage who had reportedly died was Annuar. The East Ocean hostages still in the hands of the gunmen were engineer Toh Chiu Tiong, 56, of Miri and crane operator Wong Siu Ung, 52 of Sibu as well Indonesian skipper Walter Sampel, 53. They were reported to be safe.
Posted by: Dan Darling || 05/24/2004 1:56:04 AM || Comments || Link || E-Mail|| [10795 views] Top|| File under:
Thailand ready for a hudna
The Thai government said Monday that it is ready to hold peace talks with the leader of an Islamic insurgent organization after he reportedly gave up the demand for a separate homeland in the country's Muslim south.


That was nice of him. Though it was probably because he'd prefer to have the entire country...

Defense Minister Chetta Thanajaro told reporters that the government has already made "official-level contact" with Wan Kadir Che Man, the leader of Bersatu, an umbrella organization of three insurgent groups. "If the leader wishes to talk we are ready to talk. Don't forget that he is a Thai national," Chetta said.


Already proceding under an incorrect assumption, are we?

Meanwhile, Wan Kadir was quoted by The Nation newspaper as saying that he is willing to give up a century-old demand for a separate homeland in the south, the only Muslim-majority areas in the predominantly Buddhist Thailand. "This is the age of globalization. The world has moved on and there is no more room for separatism," Wan Kadir was quoted as saying by The Nation. Reconciliation could come about only if Thailand's minority Muslims are given more "political space" and have a bigger say in the development of the south, Wan Kadir, who lives in exile in neighboring Malaysia, was quoted as saying.


"We'll settle for autonomy, so we can oppress non-Muslims within our own territory. And we'll send out lots of missionaries to kidnap people and forcibly conver them...

He heads Bersatu, an umbrella organization of three Islamic insurgent groups, whose activities in the south have raised fears that Thailand could become another breeding ground for international terrorist organizations such as al-Qaida or its regional arm Jemaah Islamiyah. However, there has been no evidence of deep foreign involvement in the south so far. Thai Muslims, who are linguistically and culturally closer to Malays of Malaysia, complain that the government does not recognize their Islamic Malay culture, tries to suppress their language and discriminates against them in jobs and education.


That could be because it's Thailand, not Malayland...

In comments Monday to the British Broadcasting Corp.'s Thai language service, Wan Kadir said he is ready to talk with the Thai government but did not confirm Chetta's claim that contacts have already been made. "They are trying their best ... so we should sit and talk," he said, speaking in Thai on the BBC program monitored in Bangkok.
Posted by: Dan Darling || 05/24/2004 1:47:41 AM || Comments || Link || E-Mail|| [10794 views] Top|| File under:
Filippino military preparing to attack JI trainees
The military is girding up for a possible attack on al-Qaeda linked Jema'ah Islamiyah (JI) terrorists, who are training among their newly recruits on bomb making in an area controlled by the Moro Islamic Liberation Front (MILF) on Mount Cararao. The area straddles the border of Maguindanao, and Lanao del Sur. Col. Horacio Lactao, commander of the Army's 603rd Infantry Brigade, told reporters that "foreign-looking men" were sighted on Mount Cararao several times. Without mentioning the estimated strength of the group, Lactao said the locations of two of three JI lairs, Hubadie and Jabal Cuba, have been verified. "The training on bomb making, whose participants include selected members of the MILF, continues as of this time. We are prepared. We are just awaiting orders from high headquarters to launch an offensive," Lactao said. "We are also looking into the possibility that the money deposited into the account of arrested suspected JI member Jordan Abdullah at the Philippine National Bank in Cotabato was used to finance the training," he added.

Abdullah, 46, a money changer, was arrested by military and police authorities in Cotabato City on April 3 inside the restaurant of El Corazon Hotel. Abdullah's disappearance was first reported as another case of kidnapping in Central Mindanao, but Defense Secretary Eduardo Ermita later announced the arrest and presented him to reporters.

MILF vice chairman for political affairs Ghadzali Jaafar, however, denied Lactao's claim, saying that the separatist rebel group has no camps on Mount Cararao. "That issue had been resolved. We have no camps on that mountain because there is no water in there," Jaafar said. Jaafar said a group of nongovernment organizations, as well as members of the media, were brought by the coordinating committee on cessation of hostilities to investigate the reported JI presence, but it turn out negative.

But Lactao noted that not all MILF regulars are allowed to enter the training site. "That's the reason why the rebels' key leaders are denying the presence of Jema'ah Islamiyah terrorist on Mount Cararao because not all are allowed to enter the area where the training is being held," Lactao pointed out. He cited as the work of JI members the January 4 explosion this year in Parang, Maguindanao, where almost 20 people died and 81 others were wounded; and the bomb attack outside the headquarters of the Sixth Infantry Division at Datu Odin Sinsuat, Maguindanao, last year that killed one and injured a dozen others. "We cannot take any action right now because of the existing cease-fire agreement between the government and the MILF," Lactao said. He added that Taufel Refke, the suspected JI bagman arrested last October in this city, was sighted on Mount Cararao before his arrest. The military claimed earlier that at least 30 JI Indonesian militants were training in camps maintained by the MILF but the latter denied the allegation.
Posted by: Dan Darling || 05/24/2004 1:43:52 AM || Comments || Link || E-Mail|| [10796 views] Top|| File under:
Terror suspect sez Bashir ran JI
A British-born terror suspect told Australian federal police that Indonesian cleric Abu Bakar Bashir was in charge of Southeast Asian terror group Jamaah Islamiyah, a court heard on Monday. Jack Roche, who is on trial here for plotting to blow up the Israeli Embassy in Canberra, told Australian Federal Police that Bashir, who currently is in detention in Indonesia, was in charge of Jamaah Islamiyah. Bashir previously has denied the allegation. "Ultimately, he's the one who makes decisions regarding the structure of JI in Southeast Asia," Roche said in interviews with police, excerpts of which were read in Perth District Court on Monday.
Posted by: Dan Darling || 05/24/2004 1:39:35 AM || Comments || Link || E-Mail|| [10794 views] Top|| File under:
US "formally warned" by Iran on Iraq.
Iran has sent a "formal warning" to the United States over American policy in neighbouring Iraq, foreign ministry spokesperson Hamid Reza Asefi said on Sunday, as he branded Washington immoral and deceitful. The situation in Iraq is serious and this is why we have addressed the necessary warning," he told a press conference.

Shiite Muslim-dominated Iran has voiced alarm in recent days at fighting around the Shiite holy cities of Najaf and Karbala between US-led coalition forces and the militia of radical cleric Moqtada Sadr, for which it blames the United States. It ... has called for the US-led coalition to withdraw rapidly and hand back power to the Iraqis. Violent demonstrations have been staged recently outside the British embassy in Tehran against the actions of the United States and its main ally Britain in Iraq. Washington has no diplomatic relations with Tehran and the warning - the first to be made public at least since the Iraq war began - was passed by diplomatic channels through the Swiss embassy here, which represents US interests in Iran. "We want several things for Iraq, the most important of which are the departure of the occupation forces as quickly as possible and the restitution of authority to the Iraqi people themselves," Asefi said.

The United States accuses Iran of influencing Iraq's own Shiite majority to destabilise the country, and allowing foreign fighters to cross its borders into Iraq. Asefi also insisted that the People's Mujahedeen, the main armed opposition organisation to the Islamic republic, be expelled from Iraq, where they have been held in a base under US guard. "They should already have been expelled from Iraq, though they are still under American protection," Assefi said. "What we see here is the hypocrisy and immoral approach of the Americans." The People's Mujahedeen operated out of bases in Iraq under the protection of Saddam's regime, but were disarmed by US forces and some 4 000 of its members in Ashraf camp, 100km northeast of Baghdad, not far from the Iranian border. Tehran has promised no harm to the ones who repent and return as long as they do not have "blood on their hands." The provisional Iraqi authorities announced on December 9 their intention to expel the Mujahedeen from Iraq by the end of the year but this has not happened. Asefi said the situation in Iraq had changed following "the torture of prisoners" by US troops and "attacks on the holy places."
Posted by: Brett_the_Quarkian || 05/24/2004 4:50:05 PM || Comments || Link || E-Mail|| [10795 views] Top|| File under:
Terror Networks
Bombing Israeli Embassy was al-Qaeda plot, Perth court told
by Michael Cavanagh /May 24th, 2004
A TRUCK laden with explosives was to be blown up outside the Israeli Embassy in Canberra in a plan backed by al-Qaeda leader Osama bin Laden, a Perth Court heard on the opening day of the trial of a man charged with conspiring to bomb the diplomatic mission. British-born Jack Roche, 50, appeared in court to face the charges, which stem from his arrest in 2002 after raids by the Australian Security Intelligence Organisation. The Muslim convert denies the charges, which include an attempt to harm diplomatic staff. The court heard that Roche was given the task of carrying out the deed after being introduced to the al-Qaeda terror group in Indonesia, where he met Bali bombing mastermind Hambali. It is alleged he was smuggled into Afghanistan after travelling to Pakistan in 2000. In the troubled country he met al-Qaeda officials, who directed him to recruit others for a terror cell based in Australia. Once this was done, he was to acquire explosives, which would be used to commit the crime.
Posted by: Mark Espinola || 05/24/2004 9:31:41 PM || Comments || Link || E-Mail|| [10793 views] Top|| File under:
Mustafa Nasar, Zarqawi's right hand man?
In the eyes of many terrorism experts, Nicholas Berg's tragic beheading has elevated Abu Musab al-Zarqawi to a level approaching that of Osama bin Laden. The comparison seems appropriate, as Zarqawi, like bin Laden, has surrounded himself with other powerful extremists and several valuable contacts in the jihad underworld. Bin Laden chose a well-connected Egyptian, Ayman al-Zawahiri, as his deputy in order to take advantage of Zawahiri's widespread network of terrorists and political knowledge. By the same token, Zarqawi appears to be teaming up with Mustafa Setmariam Nasar, a man who, so far, has not attracted much attention, but whose influence on Zarqawi cannot be overlooked. According to Italian military intelligence, both Zarqawi and Nasar are currently in Iraq, masterminding attacks there and throughout the world.


Interesting parallel, just like Hambali and Abu Bakar Bashir, or Namangani and Yoldashev.



Nasar, better known by his nome de guerre, Abu Musab al-Suri, is well known to Spanish authorities, who wrote extensively about him in the September 2003 indictment of the Madrid al Qaeda cell. A Syrian veteran of the Afghan war against the Soviets, he spent several years in Madrid in the mid-1990s and acquired Spanish citizenship by marrying a Spanish convert. While in Spain, he befriended a fellow Syrian, Imad Eddin Yarkas, the leader of the Madrid cell. Both had fled Syria in the beginning of the 1980s after the Syrian regime violently cracked down on the Muslim Brotherhood.

But while Yarkas immediately went to Spain, Suri went to Afghanistan, where he met bin Laden and Abdullah Azzam, bin Laden's mentor and one of the founders of al Qaeda. According to the Spanish indictment of the Madrid cell, when al Qaeda moved to Sudan in 1991, Suri remained in Afghanistan, traveling sporadically to Khartoum to meet with bin Laden. In 1995 he moved to Europe and lived between Madrid and London, where he was one of the leading minds of the local Islamist scene now referred to as "Londonistan." But upon realizing that British authorities suspected his involvement in the 1995 Paris Metro bombings, Suri decided to move back to Afghanistan, where he ran a terrorist training camp. Suri also became Emir of the Syrians associated with al Qaeda, a title that proves his importance in the organization. The man who facilitated Suri's move to Afghanistan was another Syrian national, Mohamed Bahaiah, whom Spanish authorities have described as "bin Laden's courier in Europe" and who used to travel in Spain extensively. Bahaiah is just one of Suri's contacts in Spain. Suri maintained a network of operatives there and he is now believed to have masterminded the March 11 train bombings in Madrid.

But aside from his terrorist contacts throughout the world, Suri's importance lies in the profound political and religious influence he wields over Zarqawi. While Zarqawi is a high school dropout with scant knowledge of world affairs, Suri has a long history of writing about politics and is a Koranic expert who boasts a large following in the radical Islamic underworld. During his stay in London, Suri was one of the editors of the ultra-radical Al Ansar magazine, which for years published propaganda from dozens of Islamic terrorist groups. On one instance, Al Ansar published a fatwah that justified the killing of children and women in Algeria by the Algerian terrorist group GIA. The fatwah was issued by the Palestinian cleric Abu Qatada, a man that Spanish authorities have described as "Bin Laden's ambassador to Europe" and who also served as editor-in-chief of Al Ansar. A further glance at Suri's extremist ideology is provided by tapes of his sermons that were seized in the apartment of a member of an Algerian terrorist cell dismantled by Italian authorities in Naples in 2000. The tapes reveal Suri's deep hatred for Shiites, whom he considers deviators from pure Islam. While other al Qaeda leaders have expressed their contempt for Shiites but nonetheless cooperated with Shiite groups, Suri categorically rejects any form of cooperation between Sunnis and Shiites. In fact, he points at the "negative influence" that Shiite groups have had on the Palestinian struggle, as some groups like Hamas have decided to work with Shiite groups like Hezbollah. This same contempt for Shiites can be seen in a letter written by Zarqawi last February, in which he openly incited a sectarian war in Iraq between Sunnis and Shiites. The letter reveals the influence that the older and better-educated Suri has on Zarqawi, who did not express any anti-Shiite sentiment while working closely with the Iranian government (as revealed by the confessions of Shadi Abdallah, a terrorist linked to Zarqawi who was arrested in Germany). Just as Zawahiri's ideas influenced bin Laden's actions and worldview, then, it appears that Zarqawi is acting in accordance with Suri's views.

It is too early to say whether — with bin Laden and Zawahiri reportedly relegated to Waziristan — Zarqawi and Suri have become the world's most dangerous terrorist duo. It's also too early to say whether Iraq will represent for them what Afghanistan represented for the other duo. But it is clear that the two have managed to operate undetected for almost a decade and are now reaping the fruits of their work. It is now extremely important to understand Suri's ideas in order to penetrate Zarqawi's violent mindset.
Posted by: Paul Moloney || 05/24/2004 7:17:22 AM || Comments || Link || E-Mail|| [10796 views] Top|| File under:
Behind the new face of terror
Zarqawi has operated widely. German authorities investigating the Hamburg cell after September 11 came across another terrorist group called al-Tawhid (Unity), made up mainly of Palestinian militants trained in Zarqawi's Afghan camps. Tawhid operatives told investigators they got their start in Europe selling forged documents to militants travelling between the Middle East and western Europe. With the outbreak of war in Iraq, Tawhid converted its alien-smuggling and document forgery ring into a two-way underground link between western Europe and the Middle East. According to press reports, networks in Spain, Italy and Germany send recruits into Iraq via Syria. US military officials in Iraq now blame the most heinous terrorist attacks on "the Zarqawi network". But Zarqawi's alien-smuggling system also dispatches Middle Eastern jihadis into Europe via Spain, Turkey, Italy and Greece. In November 2003, Italian wiretaps recorded two Tawhid operatives speaking of "the jihad part" and its "battalion of 25-26 units" of suicide bombers.

If Zarqawi's underground railroad demonstrates the terrorist uses of illegal immigration, the investigation into the Madrid bombings reveals new connections to Zarqawi every week. Zarqawi's lieutenant, a 36-year-old Moroccan named Amer el Azizi, planned the Madrid terror and is the living link between al-Qa'ida, the Zarqawi network and the Moroccan immigrant cell that set the Madrid bombs. Azizi also organised and presided over the 2001 meeting in Spain where Mohammed Atta and al-Qa'ida leaders put the finishing touches on the September 11 plan. Azizi fled Spain in November 2001 as Spanish authorities dismantled the al-Qa'ida logistics cell. He jetted to Afghanistan via Iran, where Zarqawi's cross-border networks helped him elude the coalition. While falling in with Zarqawi, Azizi kept an eye on Spain and his Moroccan colleagues, who managed to set off bombs in Casablanca in May 2003. Shortly before the Madrid train bombings, Azizi left Iran via Turkey and slipped into Spain to witness the carnage first-hand. He is still at large.

Probably the murkiest and most intriguing feature of this man of mystery is the question of Zarqawi's relations with bin Laden. Although he met with bin Laden in Afghanistan several times, the Jordanian never joined al-Qa'ida. Militants have explained that Tawhid was "especially for Jordanians who did not want to join al-Qa'ida". A confessed Tawhid member even told his interrogators that Zarqawi was "against al-Qa'ida". Shortly after September 11, a fleeing Ramzi bin al-Shibh, one of the main plotters of the attacks, appealed to Tawhid operatives for a forged visa. He could not come up with ready cash. Told that he did not belong to Tawhid, he was sent packing and eventually into the arms of the Americans.

Zarqawi and bin Laden also disagree over strategy. Zarqawi allegedly constructed his Tawhid network primarily to target Jews and Jordan. This choice reflected both Zarqawi's Palestinian heritage and his dissent from bin Laden's strategy of focusing on the "far enemy" -- the US. In an audiotape released after the recent foiled gas attack in Amman, an individual claiming to be Zarqawi argued that the Jordanian Intelligence Services building was indeed the target, although no chemical attack was planned. Rather, he stated menacingly: "God knows, if we did possess (a chemical bomb), we wouldn't hesitate one second to use it to hit Israeli cities such as Eilat and Tel Aviv."

The Tawhid cell uncovered in Hamburg after September 11 scouted Jewish targets, including businesses and synagogues. Zarqawi's operatives have been implicated in an attack on a Mombasa hotel frequented by Israeli tourists and an attempt to shoot down an Israeli jetliner. He is also suspected to have played a role in the Casablanca bombings of a Jewish community centre and a Spanish social club. In February 2002, a Jordanian court sentenced him in absentia to 15 years' hard labour for his involvement in a failed plot to kill American and Israeli tourists at the turn of the millennium, a scheme co-ordinated with Abu Zubaydah, a top lieutenant of bin Laden. Another Jordanian court sentenced him, again in absentia, to death for the assassination of US diplomat Laurence Foley. He is also the prime suspect in the August 2003 truck bombing of the Jordanian embassy in Baghdad.

Zarqawi has been associated with other groups besides Tawhid. Most notorious is Ansar al Islam, a largely Kurdish organisation operating out of northern Iraq, which US officials have linked to al-Qa'ida. Before the war, Ansar al Islam ran chemical warfare camps in northern Iraq. Last year, British counter-terrorist investigators traced poisonous ricin found in Manchester to those camps. Zarqawi has been linked with two lesser-known al-Qa'ida splinter groups: Beyyiat el-Imam, implicated in attacks in Israel as well as the November 2003 attack on a synagogue in Turkey; and Jund al-Shams, a Syrian-Jordanian group blamed for the assassination of Foley. He has also been linked to Chechen jihadis, and Indian intelligence says he belongs to Sipah-e-Sahaba Pakistan, a Pakistani Sunni group responsible for slaying hundreds of Shias in South Asia.

The slaughter of Shias touches on another Zarqawi beef with bin Laden. While both men follow the strict code of Salafi Islam, which reckons Shias as apostates, bin Laden prides himself on being a unifying figure and has made tactical alliances with Shia groups, meeting several times with Shia militants. Zarqawi, by contrast, favours butchering Shias, calling them "the most evil of mankind . . . the lurking snake, the crafty and malicious scorpion, the spying enemy, and the penetrating venom". US military officials hold Zarqawi responsible not only for assassinating Shia religious leaders in Iraq but also for the multiple truck bombings of a Shia religious festival in March that killed 143 worshippers.

But although bin Laden and Zarqawi differ on strategy, Zarqawi too cloaks his plans for mass murder in the language of the religious zealot. To Zarqawi "religion is more precious than anything and has priority over lives, wealth and children". He considers Iraq ideal for jihad especially because "it is a stone's throw from the lands of the two holy precincts (Saudi Arabia) and the Al Aqsa (mosque, in Jerusalem). "We know from God's religion that the true, decisive battle between infidelity and Islam is in this land (greater Syria and its surroundings)." On the tape of the beheading of Berg, entitled "Sheikh Abu Musab Zarqawi executes an American with his own hands and promises Bush more", Zarqawi rages: "Where is the compassion, where is the anger for God's religion, and where is the protection for Muslims' pride in the crusaders' jails? The pride of all Muslim men and women in Abu Ghraib and other jails is worth blood and souls."

The CIA has verified that Zarqawi himself spoke on the tape and personally beheaded Berg. Similarly, the videotaped beheading of Wall Street Journal reporter Daniel Pearl in February 2002 was carried out directly by another jihadi leader, Khalid Shaikh Mohammed. The latter, like Zarqawi, never swore allegiance to bin Laden. In this bloodthirsty crowd it appears that slitting the throat of an American Jew wins laurels. In January 2004, Iraqi Kurds captured a message from Zarqawi in Iraq to bin Laden. Zarqawi offered bin Laden a chance to expand al-Qa'ida's role in Iraq. Victory, Zarqawi instructed, meant fomenting sectarian war between Shi'ites and Sunnis. There are no indications that bin Laden responded, and there are now signs of co-operation between some Iraqi Shia and Sunni militants. Are bin Laden and Zarqawi running competing terrorist organisations in Iraq? Zarqawi's letter is addressed to a colleague or even a potential competitor rather than to one he regards as his sheikh or emir. He offers darkly: "We do not see ourselves as fit to challenge you." Zarqawi gives bin Laden two choices: "If you agree with us . . . we will be your readied soldiers, working under your banner, complying with your orders, and indeed swearing fealty to you publicly and in the news media . . . If things appear otherwise to you, we are brothers, and the disagreement will not spoil (our) friendship."

Zarqawi exemplifies Sunni terrorism after September 11 and the invasion of Iraq, what some call "al-Qa'ida 2.0". The Western counter-offensive decimated al-Qa'ida's leadership, stripped the organisation of safe havens and training camps, and disrupted its command and control. Former al-Qa'ida subsidiaries became franchises, receiving inspiration from bin Laden's occasional messages but operating independently. Historically speaking, the dynamic of revolutionary movements favours the most radical faction – the Jacobins, not the Girondists, the Bolsheviks, not the Menshiviks. If this dynamic prevails in contemporary Sunni terrorism, Zarqawi represents the future.
Posted by: tipper || 05/24/2004 04:47 || Comments || Link || E-Mail|| [10794 views] Top|| File under:
Afghanistan/South Asia
Pak Military talks with US put off
Talks between Pakistani and US army commanders to discuss recent incursions by US troops based in Afghanistan into Pakistan have been postponed for two days, a foreign ministry official said here on Tuesday. The meeting was originally scheduled to be held on Tuesday near the Lwara Mandi, a remote village on the mountainous Afghanistan-Pakistan border. "It (the meeting) could not be held due to some logistical reasons," foreign ministry spokesman Masood Khan said.
"It will now be held at midday on Thursday, at the same venue." US troops hunting Al Qaeda and Taliban insurgents in southeast Afghanistan burst over the border into Lwara Mandi several times in May, according to residents on the Pakistani side.
But Pakistan authorities have only defined two crossings, on May 2 and May 20, as "incursions" and lodged protests over them. Lwara Mandi straddles the border in the North Waziristan.


Oh, so Lwara Mandi is in both Afganistan and Pakistan? That could explain a lot

.
Mr Khan told reporters on Monday that both sides "will look at ways and means to coordinate better so that there's no misunderstanding, no miscommunication."


You could paint a line on the ground or police your side of the border.
Posted by: Steve || 05/24/2004 9:01:33 AM || Comments || Link || E-Mail|| [10795 views] Top|| File under:
Russia
Some Russian Submarines Said Mothballed
By VLADIMIR ISACHENKOV, Associated Press Writer, May 24, 2004, 3:17 PM EDT
MOSCOW -- A top admiral alleged the chief of Russia's navy has decided to mothball its most powerful nuclear submarines after refusing to modernize their missiles. The navy denied it Monday and accused the admiral of divulging state secrets.

Adm. Gennady Suchkov,

the head of the Northern Fleet, said that

Adm. Vladimir Kuroyedov

had ordered the navy to decommission the Typhoon-class submarines, depriving Russia of an important component of its strategic nuclear arsenal. "Nuclear weaponry is the only thing that brings respect to our nation," he said in an interview published Monday in the liberal newspaper, Novaya Gazeta.


Russia being a third world country with a massive nuke force, which may or not work.


With a displacement of about 27,500 tons, the Typhoon-class submarines are the world's largest. Each is equipped to carry 20 intercontinental ballistic missiles. Suchkov said in separate comments to the Interfax-Military News Agency that the Northern Fleet has three Typhoon-class submarines -- the Arkhangelsk, the Severstal and the Dmitry Donskoi. He said his pleas for modernizing the missiles had fallen on deaf ears, and that only the Severstal carries 10 missiles, while the other two are unarmed.


Yeah, I'd say that would be a state secret.


Suchkov said the navy had refused to earmark about $1.1 million, a sum he said was necessary to upgrade the submarines' missiles. Navy spokesman

Capt. Igor Dygalo

insisted Monday that there are no plans to scrap the Typhoon-class submarines. "They will remain on duty fulfilling their tasks," Dygalo told The Associated Press. He also assailed Suchkov for unveiling what he said was confidential information about the submarines' weapons. But Suchkov said he had written a letter to President Vladimir Putin to inform him of Kuroyedov's plan to mothball the vessels. "I don't understand this decision, because these submarines can remain in service for a long time to come," Suchkov said.
The outspoken Suchkov has long been on a collision course with Kuroyedov, the navy chief. Putin suspended Suchkov as the Northern Fleet chief after the August sinking of a decommissioned nuclear submarine, and a military court convicted him last week of negligence that led to the death of nine of the submarine's 10 crew and gave him a four-year suspended prison sentence. Many in the navy blamed Kuroyedov for the accident and alleged Suchkov had been a scapegoat.


Old russian tradition, the guys at the top are never wrong.


"The most powerful submarines have been taken off-duty," Suchkov told the Interfax-Military News Agency. "And we haven't received new submarines yet."
Putin went to sea aboard one of the Typhoon-class submarines, the Arkhangelsk, in February during an exercise of Russia's strategic forces. In the course of the maneuvers, Northern Fleet submarines failed to perform missile launches on two consecutive days, tarnishing Putin's efforts to restore Russia's military might. The navy has kept quiet on results of the investigation into the failed launches. Independent observers have blamed the failures on the money crunch that has badly hurt Russian weapons industries and affected the quality of their products. Since the 1991 Soviet collapse, the Russian navy has been plagued by a lack of funds, which prompted it to mothball relatively new ships because it couldn't afford maintenance.
Suchkov accused Kuroyedov of favoring one Russian shipyard, the Northern Shipyards, which charges much more for repairs, compared with others. He said one of two destroyers sent to the Northern Shipyards for repairs had instead been disassembled for spare parts, which were later put on a destroyer commissioned by China.


If I was Putin, I'd be checking my admirals bank account balances.
Posted by: Mark Espinola || 05/24/2004 8:25:30 PM || Comments || Link || E-Mail|| [10794 views] Top|| File under:
Meteorite smuggling -
Wacko News Item of the Day
Customs officers discovered an iron meteorite weighing 1kg among personal belongings of a woman from a Russian city of Khabarovsk who was on her way to visit Japan. According to the information provided by customs services of the Far East, officers managed to detect the celestial rock by means of special scanner at the Khabarovsk airport. Staff of the local department of preservation of cultural artifacts confirmed the fact that the find was precisely meteorite. They also provided an estimate—43 000 rubles. Specialists also labeled the meteorite as 'national property of the government.' Today, the woman faces criminal charges for attempting to secretly transport the piece abroad. Khabarovsk customs officers encountered such case for the first time. Their colleagues from the Coastal region deal with such smuggling of meteorites more often since it was in that region that the so-called 'Sitohe-Alinsky' meteorite had crashed in the region more than 50 years ago. Its pieces can still be found in Ussuriiskaya taiga.


"It's a national treasure!"
"It's a chunk o' rock!"
"Less filling!"
"Tastes great!"
Posted by: Mark Espinola || 05/24/2004 9:45:23 PM || Comments || Link || E-Mail|| [10794 views] Top|| File under:
Iraq-Jordan
Iranian plot
Iran 'may have duped US into war'
US officials suspect Iran duped the US into invading Iraq by slipping bogus intelligence to Ahmed Chalabi's Iraqi National Congress (INC), The Guardian newspaper reported today. "Some intelligence officials now believe that Iran used the hawks in the Pentagon and the White House to get rid of a hostile neighbour and pave the way for a Shia-ruled Iraq," it said in a front-page dispatch from Washington. Quoting a US intelligence official, whom it did not name, The Guardian said Chalabi's intelligence chief Ara Kariim Habibi had been a paid by Iranian agent for several years, "passing intelligence in both directions".


Regardless of whether this is true or not, Iran really will be the winner if the Shia's get a mullah in charge of Iraq. Why not take out Iran now as well? would we be too stretched? We need to get Sadr. Even if that means a hardcore invasion of Najaf. Why did the US forget the lesson of "never trust a holy man?" they should have shot Sadr last year when they had the chance along with any other holy men that have pretentions to political power/warlordism.


"It's pretty clear that Iranians had us for breakfast, lunch and dinner," it quoted an intelligence source in Washington as saying. "Iranian intelligence has been manipulating the US for several years through Chalabi."
Posted by: Anon1 || 05/24/2004 8:59:09 PM || Comments || Link || E-Mail|| [10796 views] Top|| File under:
IWPR Iraqi Daily News Summary
EFL - removed articles that are covered elsewear on Rantburg.



Iraq enters 'most sensitive' phase
(Asharq Al-Awsat) – Iraqi Governing Council Head Ghazi Ajeel al-Yawir has denied the existence of any lists of names designating the president, his deputies or the government for the transitional period starting July 1. Yawir said negotiations are underway to form the ministerial board, and they will last for the coming two weeks, a period he describes as "the most sensitive weeks" in Iraq's history. Yawir said the Iraqi security situation remains unstable, and needs the presence of multilateral forces. He also said the Americans are welcome as long as they behave properly without violating Iraqis' rights.
(London-based Asharq al-Awsat, a Saudi independent paper, is issued daily.)

US forces arrest Hezbollah leader
(Al-Nahdhah) – A US military patrol has arrested Secretary General of Hezbollah in Iraq Hasan al-Sari in the Baladiyat district of Baghdad. Hezbollah spokesman Sattar Jabbar said a 12-vehicle partrol assaulted al-Sari's house last Saturday morning, arrested him, and confiscated $13,000 in addition to a number of weapons and personal possessions.
(Al-Nahdhah is a daily newspaper issued by Adnan al-Pachachi, GC member and head of Independent Democrats Movement.)

Cartoon of the Day
(Al-Nahdhah) – A see-saw is centred over "The Arab Summit". Two Arabs on the see-saw are pushing a bomb called "democratic reforms" back and forth. This cartoon underlines how Arab leaders at the recent summit view reforms: as a bomb to be pushed away.

picture at link


Clerics under attack

(Azzaman) – Unknown assailants have shot Muslim Clerics Board member Ahmed Abdul Kareem al-Ani. Imam and preacher of al-Khulafa al-Rashideen Mosque, Ani was severely wounded but is hospitalised and in a stable condition now. Meanwhile, the Supreme Council of the Islamic Revolution in Iraq said the Occupying forces arrested Hassan al-Sari, the Secretary General and Member of SCIRI's central council. In an act described as "uncivilized", coalition forces confiscated all his personal wealth.
(London-based Azzaman is issued daily by Saad al-Bazaz.)

Spooks seek back pay
(Al-Mashriq) – About 100 former intelligence employees yesterday held a demonstration to protest not being paid for more than a year. In the demonstration outside the headquarters of the Coalition provisional Authority, demonstrator Ala Abdul Wahid said "The CPA does not allow us to be employees, and it puts us in an unbearable situation". Another demonstrator, Abdul Hameed Muhammed, was ready to join the anti-Coalition resistance. "Honestly, if someone offers me money to join the resistance I would say OK", said Muhammed.
(Al-Mashriq is published daily by Al-Mashriq Institution for Media and Cultural Investments.)

-snip -Kuwaitis recruit young terrorists says paper

Solidarity demonstration called for Chalabi
(Al-Mutamar) – The Iraqi National Congress has called all Iraqis to join a demonstration tomorrow morning in Baghdad to declare solidarity with INC leader Ahmed al-Chalabi and to condemn the assault on his house last Thursday. Many people expressed displeasure over the assault. Abdullah al-Abari, a retired teacher, said he was surprised by minister of interior Sameer al-Sumaidai's position. "Is it so easy to forget al-Chalabi's role in liberating us from tyrants?", said al-Anbari.
(Al-Mutamar is issued daily by the Iraqi National Congress.)

Coalition forces accused of stealing antiquities
(Al-Sabah) – Customs police in Thee Qar have found Iraqi antiquities being smuggled in a car belonging to Italian forces. A high ranking Iraqi security source said customs police caught the car while it was heading toward the Iraqi-Kuwaiti border. The source said it is not a unique event. Coalition forces are practicing wide smuggling operations, and eyewitnesses say British forces have been digging in more than 700 new historical sites.
(Al-Sabah is issued daily by the Iraqi Media Network on behalf of the Coalition Provisional Authority.)

Posted by: Super Hose || 05/24/2004 4:42:59 PM || Comments || Link || E-Mail|| [10794 views] Top|| File under:
Africa: Subsaharan
Kids beg for hours to fund Muslim teachers
Moussa doesn't know how old he is or how long he has been in Dakar begging for money to keep his Muslim schoolteacher from beating him. But he knows what he wants to be when he grows up – a white man. Malnourished children stretching out their hands for a coin are a common sight in many African cities, but in this most western tip of the continent, it is not poverty driving them onto the streets but adults. Moussa is one of thousands of Senegalese boys, plucked from their rural roots and sent to religious schools – daaras - in the cities to learn about Islam and memorise its holy book, the Koran.

Yet the pupils, known as talibes or disciples, learn little, forced to spend 10 hours a day trudging the streets for coins so they can pay their marabout teachers and for scraps so they can feed themselves. "I have to take 200 CFA (36 cents) back to my marabout every night," Moussa mumbled, digging in a tomato-paste tin for that day's collection of coins. It is early evening in one of Dakar's more affluent suburbs and the boy, who looks no older than seven, doesn't have even half the required amount. "If I'm short, the teacher hits me with a stick," Moussa said resignedly. He rubbed at a red scar on his forehead from a beating last week as he explained how there was only one thing he wanted to be when he was older. "I want to be a white man." Some marabouts argue that they have no other way of providing for the boys, that they had the same upbringing and that begging teaches the children humility. But these reasons don't convince everyone.

"Obviously we're not talking about all marabout teachers, but for some it has reached the point where children are a business," said Lahad Ndiaye, who works for the Synapse Network Center, a Dakar-based group that has tried to help the talibes. "It's exploitation pure and simple. You see kids who can't recite even two verses of the Koran. They don't have time to learn because they're on the street all day." The United Nations Children's Fund (UNICEF) estimates there are up to 100,000 child beggars in Senegal – about one percent of the population – and "talibe children are the vast majority". "I think the problem is growing," Mamadou Wane, a UNICEF child protection officer, said in an interview in his Dakar office. "Poverty is hitting rural areas ever harder here, meaning more kids in the city daaras," he continued.

Daaras have been around since the seventeenth century and in their original incarnation were based in villages. Parents would send their children to work the marabout's fields in return for a religious education. But in the last 50 years or so, bad droughts shrivelled crops to dust, the national economy spluttered and the marabouts joined the exodus to the cities. There, riches proved equally elusive, and for some sending their pupils to beg was a neat solution. "The marabouts have no salary and they have to support 20 to 30 kids, it's impossible," said Babacar Sene, a Muslim elder in Ouaka, one of the outer suburbs of Dakar. Sene is well known in the local community, where a number of marabouts operate but refused to discuss their operations.

"I don't agree with begging, it's irritating. But it's a thorny problem to solve. What else can the marabouts do?" added the 76-year-old, who chose to send his 23 children to French-speaking schools and teach them the Koran at home. Senegal is a religiously tolerant country where many Muslims even celebrate Christmas and Islamic militancy is limited to the odd Osama bin Laden T-shirt. But even so, when some 95 percent of the population is Muslim, tackling the talibe problem is a delicate business. "The fact that people can talk about it now, that's already progress," said UNICEF's Wane.

The UN group has been involved in projects since the early 90s. It has worked with village chiefs to set up 40 community daaras so children can stay close to families and has developed a French and Arab curriculum for Koranic teachers to use. Other organisations like Dakar-based development organisation, ENDA have set up contact points in the bigger towns where the child beggars can eat, get access to water and interact with different adults. "It's about giving them a variety of reference points, beyond the marabout," one of the organisers Moustapha Diop explained.

For while some talibes like Moussa dream of nothing but escape, others have adapted to the early-morning hitch-hike into town, begging for most of the day, squeezing in study late at night and having to sleep on flattened cardboard boxes. The aid workers at Synapse Network Center, a locally based Non governmental organisation, discovered first-hand how difficult it can be to break the talibe habit when they set up a drop-in centre. Within five months, the boys had all dropped out. "They had already got the taste for the street, they had the notion of liberty while out begging
 and they had got used to keeping any extra money they collected," said Ndiaye.

A group of talibes squatting in the midday sun by a bench in Dakar's main square illustrate the point. They admitted missing their parents, and living in worse conditions now then when they were at home but said they were happy. "We're lucky, we get to keep some of what we earn on the street, not like some talibes. I want to stay here and learn until I can be a marabout myself," 10-year-old Umar said with a grin.

His friend Seydou, sporting a digital watch and fashionable if dirty shorts, announced proudly how he had been at a French school three years ago and then left to join the daara: "It was my own decision. I like the Koran more and I want to be a marabout." But as UNICEF's Wane points out not every talibe can become a marabout. "To have a future they need to learn agricultural skills or Wolof or French," he said. "There needs to be an institutional response. Koranic schools should be recognised
 then transformed so they have to provide a basic general or professional education," he said.

The government, conscious of the country's secular status, is currently grappling with reforms. According to newspaper Le Soleil, it wants to "give all schools a structure which produces an educated and competent citizen who has religious values and is ready to participate in his country's development." For Cire Kane, another Synapse Network worker, the talibe problem should be a priority. "When these kids grow up they won't have the skills to find work and they'll stay on the streets. Senegal is preparing a time-bomb for itself."
Posted by: TS(vice girl) || 05/24/2004 7:37:55 PM || Comments || Link || E-Mail|| [10794 views] Top|| File under:
Israel-Palestine
Mossad Goes online to Recruit Spies...and Waiters
Well, they have been busy, according to the loons. Toppling towers, supporting the Zionist world takeover, torturing prisoners at Abu Gharib . Must've got sick of paying the overtime.


The Israeli spy agency Mossad emerged from the shadows Monday when it launched a Web site to attract recruits for "special tasks" -- as well as intelligence analysts, waiters and drivers.


Special tasks? Zionist Death Ray operators maybe???


Long a secretive elite, Mossad is raising its profile to compete with the private sector in the search for talent. "Mossad's mainstay is its people," reads the site's (www.mossad.gov.il) foreword by agency chief Meir Dagan, posted next to backlit photographs of unnamed intelligence analysts at their desks. The launch of the site is the spy agency's second break with the era of the old-boy network whereby veteran agents would tap their friends when job openings appeared. Dagan's predecessor Efraim Halevy began the trend in 2000 by placing advertisements for case officers in the Israeli press -- a big change for an agency whose motto is the biblical proverb "Without subterfuge, the nation falls." Halevy argued market forces took precedence over mystique.


From super spies to civil service peons. Might as well work for the friggin' Post Office.


"The days when a security career was seen as the be-all and end-all of Israeli citizenship are over," he told Reuters. "Now we are an open society, and Mossad has had to appeal to the widest range of talented applicants who might otherwise head for hi-tech or other private sectors." For decades, Mossad had a reputation for deadly derring-do. In 1960, its agents captured Nazi fugitive Adolf Eichmann in Argentina. After 11 Israeli athletes were killed by Palestinian gunmen at the 1972 Olympic Games in Munich, Mossad hunted for the masterminds, killing some of them.


I wonder how many we've never heard about?


But Mossad has also been embarrassed by a series of bungles. In 1997 its agents botched an attempt on the life of a leader of the Palestinian militant group Hamas in Jordan. In 1998 a Mossad team was arrested in Switzerland while spying on a local man believed linked to Lebanese Hizbollah guerrillas. Mossad's U.S. counterpart, the Central Intelligence Agency, has had a Web site since 1995. But Yossi Melman, senior security correspondent for Haaretz newspaper, said it was too early to trumpet a new American-style transparency in Mossad.


I thought the CIA was the Mossad? Or was it the other way around? Or are they both tools of Halliburton?


"This is basically a belated employment move which Mossad is making the most of," Melman said, noting that the Web site advertises for English-speaking waiters and bus drivers as well as analysts, translators and agents for "special tasks."


I wonder if they multitask? Waiter/hitman? Translator/Death Ray Operator?
Posted by: tu3031 || 05/24/2004 3:24:26 PM || Comments || Link || E-Mail|| [10794 views] Top|| File under:
Marines set sights on refurbishing mosques
Marines and Navy Seabees are seeking Iraqi contractors to repair and refurbish mosques in an effort to dispel the notion that the United States has declared war on Islam. The effort is proceeding more quickly in the surrounding farming villages than in this Sunni Triangle city where Marines and insurgents fought three bloody weeks of combat. The Marines have a growing list of mosques that villagers would like help in repairing, renovating or expanding. Few, if any, village mosques were damaged during the fight, but the Americans said that fixing the mosques could elicit more goodwill in return than almost any other construction project.

"The mosques are part of their communal life, and that's what we're here to improve," said Lt. Col. Colin McNease, officer in charge of the civil affairs unit of the 1st Marine Regiment. "This is a good way to demonstrate that this is not a war against Islam." In Fallujah, where insurgents used mosques to store weapons and as vantage points to fire on Marines, the process of using U.S. money for mosque projects will be tricky. For one thing, Americans are not able to travel into the city without a heavy military escort. The Marines and Seabees also will need to rely on Iraqi contractors to provide cost estimates and construction plans before any money can be allocated.

The program to repair mosques was part of the original Marine plan to win friends and bring stability to Fallujah. That plan was suspended after the Marines surrounded the city on April 5 and imposed martial law in response to the killing of four U.S. contractors on March 31. Plans are now for the United States to pay Iraqi contractors who will then hire Iraqis as laborers. The Seabees are attempting to devise an apprenticeship program in which residents of Fallujah -where unemployment is said to exceed 70 percent - can learn basic carpentry, plumbing and other construction skills.

Several mosques in Fallujah were damaged during the fight. A minaret was destroyed by a Marine tank to keep insurgents from using it to rain down machine-gun fire on Marines in the battle-scarred Jolan neighborhood. Another mosque was damaged by a laser-guided bomb dropped by an Air Force warplane. From the beginning of the Marine involvement here, civil affairs specialists have sought to counteract propaganda that the United States is attempting to destroy Islam. Pamphlets and messages from sound trucks were used. When fighting broke out, the United States changed its message: "Terrorists are attempting to dishonor the sanctity of mosques in your area by using them to conduct attacks."

With the Marines no longer in daily skirmishes with the insurgents, the message of the information campaign to Iraqis has shifted, but the message that the United States is not warring on Islam remains. "I don't think we will ever get away from that theme," said Capt. Kurt Gordon, spokesman for the 1st Marine Regiment.
Posted by: TS(vice girl) || 05/24/2004 2:18:30 PM || Comments || Link || E-Mail|| [10794 views] Top|| File under:
Israeli Agents Believed Involved in Abu Ghraib
EFL


Diplomatic sources in Washington tell NewsMax that Israeli nationals are believed to be involved in the Iraq prison controversy. "Israelis have been to Abu Ghraib and other prisons (in Iraq)," says one source familiar with the U.S. operations. It was explained that the Israelis involved have been assigned as "civilian contractors" to work with Coalition forces in interrogating Iraqi POWs. The "contractors" are said to be veterans of Israel's domestic intelligence unit, Shin Bet, as well as the more famous, international intelligence agency, the Mossad. Read.
Posted by: Dragon Fly || 05/24/2004 1:22:55 PM || Comments || Link || E-Mail|| [10794 views] Top|| File under:
Israel-Palestine
Missile defense for El Al fleet

Monday, May 24, 2004 Posted: 10:02 AM EDT (1402 GMT)

From John Vause

(CNN) -- Israel's national airline is taking new measures to safeguard passengers against missile attacks from the ground. Next month, El Al will begin equipping all of its planes with an anti-missile system called "Flight Guard" -- the first airline in the world to use such a system.

When a plane comes under attack, the system responds by firing flares designed to confuse a heat-seeking missile and divert it away from the original target. The system was implemented after an incident 18 months ago in Mombassa, Kenya, when an Israeli charter jet came under attack just after takeoff.

Two shoulder-fired, heat-seeking missiles narrowly missed the Boeing 757, which was carrying over 250 passengers in November 2002. Shoulder-fired missiles can be easily bought and are relatively cheap, security experts warn, and Israeli officials believe they present the next big risk to the airline industry.

"So the Israeli government took the decision not to wait for another case to happen and to equip all its aircraft with counter measures," Arik Ben-Ari from the Israel Civil Aviation Authority told CNN. The planes will be equipped with a Doppler radar system, made up of four antennas at the front, two on the sides and four at the back of the plane -- capable of giving 360 degrees of radar coverage around the aircraft. Within seconds of a missile being detected, an onboard computer releases flares, firing at different angles to act as a diversion.

Automated

The system is completely automated, meaning there is no involvement from the pilot or co-pilot. The reason for this is a missile attack could happen so fast that the incident could be over before the pilots could have time to react. "The time that passes is one or two seconds. [With this] time frame the pilot of such a big aircraft can do nothing. He cannot maneuver ... he cannot even react to the alert so everything has to be automatically," says one test pilot.

The pilot will only be alerted that the plane was under attack once the threat is over. Already "Flight Guard" is being used by Israeli helicopters and fighter jets in combat. This technology was originally developed for the Israeli Air Force 15 years ago.

The manufacturers are now waiting on Federal Aviation Administration approval before it is available for commercial airline use in the United States. But with a $1 million price tag per plane and thousands of aircraft, for many airlines the cost of the system could be a major obstacle. "Today, I haven't seen an assessment of general threat to the whole of civil aviation to say that all aircraft should be equipped," Dennis Phipps, the director of Asgard Security Management Services and the former head of security for British Airways, told CNN.

"You have to assess the threat to decide what counter measures are necessary. The important thing is the shoulder-fired missile has definite limitations. For this type of missile, the aircraft is only vulnerable when the aircraft is flying under 15,000 feet and when it is coming in on a designated flight path," Phipps said. "The threat we are looking at is can a terrorist get there and get within an area near an airport that is being used? And that is something that is being assessed."
Posted by: Zenster || 05/24/2004 12:47:29 PM || Comments || Link || E-Mail|| [10795 views] Top|| File under:
Afghanistan/South Asia
Pakistan Police Raid Islamic Militant Hideout, Detain 6
Police raided a hideout of an Islamic militant group before dawn Monday in southern Pakistan, triggering a shootout that ended with the arrest of six people, police officials said. No one was injured. Police said the six suspects were members of Harkat-ul-Mujahedeen al-Almi, an outlawed group accused of killing foreigners and minority Christians since President Pervez Musharraf made Pakistan an ally of the United States in its war on terror. It was not immediately clear what prompted the raid, although police said the arrests were made on a "secret information" that some terrorists were hiding in a house in the congested area of Malir.


Maybe they staged the raid because they wanted to take Bad Guys off the streets?

Some weapons were seized, police officials said. Karachi, Pakistan's biggest city with a population of 15 million, has been the scene of several terrorist attacks in recent years, mostly blamed on the Harkat group. The latest arrests came days after city police said they had arrested Kamran, also known as Atif, a leader of the Harkat group who allegedly planned a car bomb attack outside the U.S. Consulate in Karachi two years ago that killed 12 people, all Pakistanis. Kamran is also being questioned in connection with an assassination attempt against Musharraf in Karachi two years ago. Police say they have arrested almost all top leaders of the group.
Posted by: TS(vice girl) || 05/24/2004 12:27:36 PM || Comments || Link || E-Mail|| [10794 views] Top|| File under:
Baghdad blast kills two Britons
A Foreign Office spokeswoman confirmed two British nationals had died, and one person had been injured but no further details were released. The confirmation came as four people were killed when a bomb exploded outside coalition headquarters. But the Foreign Office said it could not confirm whether the British nationals died in that attack. An Iraqi police officer said the victims were foreigners, but US officials said the nationalities of the dead were not yet known. It is unclear whether the car was targeted by a roadside bomb or whether it had been carrying the device. The blast occurred about 500 metres from the gate of one of the entrances to the Baghdad coalition headquarters. A US military spokesman inside the compound said the explosion, at around 1100 GMT, was followed by small arms fire. Witnesses say US soldiers tried to pull the men from the destroyed car and quickly sealed off the area. The entrance is one of the busiest in the Green Zone, which houses the coalition headquarters. It is the latest in a series of deadly attacks in the Iraqi capital. Earlier on Monday a roadside bomb killed two adults and a child. On Saturday, a suicide car bomber killed four people and wounded a deputy interior minister in Baghdad.

Posted by: Howard UK || 05/24/2004 9:07:02 AM || Comments || Link || E-Mail|| [10794 views] Top|| File under:
Iraq-Jordan
CIA's longstanding feud with Chalabi
By Laurie Mylroie -- read the link. This nugget is just amazing though:


Robert Blackwill recently disclosed the startling information that the CIA told the White House then that Iraq's helicopter squadrons would oust Saddam and that is why the White House let them fly after the cease-fire.


Yow.
Posted by: someone || 05/24/2004 2:04:44 AM || Comments || Link || E-Mail|| [10794 views] Top|| File under:
U.S. troops cross into Pakistan, locals say
About 130 U.S. troops have crossed from Afghanistan into Pakistan looking for Taliban or al Qaeda fighters, Pakistani intelligence sources and local authorities said Sunday, in what is believed to be the fifth such operation in two weeks. The Americans crossed into the Pakistani tribal territory of North Waziristan on Saturday after exchanging "hard words" with Pakistani border scouts, intelligence sources said. Local officials said the U.S. convoy included 14 vehicles and an estimated 130 troops. It was the second time in less than a week that U.S. troops crossed the border without Pakistani permission. Foreign Minister Khurshid Kasuri on Friday called the incursions "totally unacceptable" and said they would only encourage critics of Pakistan's cooperation with the United States. Three other incursions were reported the previous week, and Pakistan has officially protested two of the violations. U.S. Deputy Secretary of State Richard Armitage said Saturday that if the reports are true, "it would be unhelpful. I'm sure it would be an accident, and we'll take precautions to make sure it doesn't happen again," he said.
Posted by: Paul Moloney || 05/24/2004 6:16:13 AM || Comments || Link || E-Mail|| [10796 views] Top|| File under:
Central Asia
Turks consider autonomy for the Kurds
This proved my surprise meter is still working.


Turkish politicians, both ethnic Turks and Kurds, are openly discussing the idea of granting the Kurdish majority in parts of eastern Turkey autonomy and recognition of their Kurdish cultural identity. This would go against decades of Turkish policy, but would recognize Kurdish fears of bad treatment at the hands of Arabs and Iranians, and the benefits of staying part of Turkey, and under Turkish protection. This concept is particularly attractive to some five million Kurds in Iraq (over three million), Iran (about a million) and Syria. By serving as the "big brother" to the Kurds, Turkey would reduce the anti-Turk violence among its own twelve million Kurds and secure it's billion dollar a year in business with the Kurds of northern Iraq.


Speculating that there is a chance of partition, trying to get ahead of the game, just in case?

There are still several thousand armed PKK Kurdish rebels camped out in remote areas of northern Iraq. Better relations with the Iraqi Kurds would make it easier to deal with the PKK. The PKK (the Turkish Workers Party) has officially changed its name to KONGRA-GEL (People's Congress of Kurdistan), but everyone still calls it the PKK.
Posted by: Phil B || 05/24/2004 3:22:44 AM || Comments || Link || E-Mail|| [10799 views] Top|| File under:
Africa: Horn
Somalis protest Aideed arrest
Thousands of angry Somalis took to the streets of Mogadishu yesterday to protest Kenya's arrest of one of their country's most prominent warlords, who has been jailed for a month for unpaid debt. A crowd, estimated at several thousand, demanded Kenya free Hussein Aidid, who was plucked from Somali peace talks in Nairobi on Thursday on the orders of a Kenyan magistrate. "The Kenyan government should release our leader because he was a guest of the Kenyan government and its people," said Abukar Osman a deputy chairman of the Somali National Alliance led by Aidid. SNA officials accused Kenya of humiliating Aidid, a youthful warlord who came to power upon the death of his father Mohamed Farah Aidid. "Down with the Kenyan Government because it is not respecting its guests," some members of the crowd chanted. Aidid is accused of owing a Kenyan businessman some $180,000 over a development deal that went sour.
Posted by: Dan Darling || 05/24/2004 2:01:05 AM || Comments || Link || E-Mail|| [10796 views] Top|| File under:
Somali warlords take tentative step towards peace
Rival Somali warlords on Saturday agreed a tentative step forward in a peace plan designed to restore order to a chaotic country where lawlessness has raised international security fears. East African foreign ministers, who have been seeking to shepherd a Somali deal, said representatives from close to 40 factions would now move to a final phase of peace talks. "The ministers expressed their readiness to mobilize regional and international support for recognition of the (Somali) government to be established... at the conclusion of the process," the ministers said in a joint statement after the latest round of negotiations outside the Kenyan capital Nairobi.

Saturday's agreement, which resolved a dispute over how Somalia's eventual parliament is to be selected, is far from a final deal for the battered country. But it paves the way for the final power-sharing phase of the talks which organizers hope will establish a transitional charter, choose a parliament and install a government. Saturday's deal came despite Kenya's arrest of prominent Somali warlord Hussein Aideed, who was jailed for a month on Thursday over debts owed to a Kenyan businessman. Thousands of Somalis took to Mogadishu's streets on Saturday to protest the arrest of Aideed, who came to power after the death of his father, Mohamed Farah Aideed -- whose clashes with U.S. troops in 1993 became the basis for the Hollywood film "Black Hawk Down." "The Kenyan government should release our leader because he was a guest of the Kenyan government and its people," said Abukar Osman, a deputy chairman of Aideed's Somali National Alliance. Organizers of the Nairobi talks said Aideed's faction was represented by a deputy and signed the agreement.
Posted by: Dan Darling || 05/24/2004 1:59:32 AM || Comments || Link || E-Mail|| [10794 views] Top|| File under:
Janjaweed massacres 56
Arab militiamen killed at least 56 people in a raid in western Sudan, villagers said on Sunday, just days after the government declared the troubled region was stable. The militiamen, known as janjaweed, raided Abga Rajil village 50 km south of Nyala town on Saturday, witnesses said. Abdel-Rahman Rizk, 29, speaking from a Nyala hospital bed where he was recovering from a bullet wound to the thigh, said the militiamen arrived on horses, camels and a car and surrounded the village. "They were firing and people were scattering and they set fire to the houses and then they started picking off people as they ran out of their houses," he told Reuters.

Ibrahim Adam, also from the village, said: "The tally of those we buried was 56. Forty of them we buried in one grave." Others from the area gave the same figure, although an official from the Sudan Liberation army (SLA), one of the two main rebel groups in Darfur, said he had understood 46 were killed. Independent verification is hard to obtain in the remote Darfur region. The government said on Monday that Darfur was now stable and security would be maintained by police.
Posted by: Dan Darling || 05/24/2004 1:58:01 AM || Comments || Link || E-Mail|| [10794 views] Top|| File under:
Caucasus
Caucasus Corpse Count
Fighting persisted Sunday in Chechnya, where an official in the Moscow-backed government said seven Russian servicemen and a Chechen police officer were killed in rebel attacks, clashes and land-mine explosions in the previous 24 hours. Two of the Russians were killed and six were wounded in a clash with rebels near the town of Achkhoi-Martan on Saturday, said the official, who spoke on condition of anonymity. He said a grenade fired from a launcher hit an armored personnnel carrier during the fighting. Four of servicemen were killed and six others were wounded in rebel attacks on Russian outposts in the war-ravaged region in southwestern Russia, according to the official, who said there were 14 such attacks in the past day. The seventh serviceman died, and three were wounded, when their armored personnel carrier detonated a mine in the capital Grozny early Sunday, he said.

The Chechen officer was fatally shot by a gunman from a passing car in the town of Argun on Saturday, the official said. He said Russian artillery targeted suspected rebel positions in two southern districts, and at least 250 were rounded up in security sweeps. Chechen civilians and human rights groups accuse Russian forces of major human rights violations during the security operations.
Posted by: Dan Darling || 05/24/2004 1:55:18 AM || Comments || Link || E-Mail|| [10794 views] Top|| File under:
6 policemen injured in Chechnya
Six policemen were injured in Chechnya's Achkhoi-Martan district when their vehicle hit a landmine, a Chechen police source told Interfax on Sunday. "The incident occurred near the village of Katyr-Yurt on Saturday," the source said. All of the injured policemen are members of the Tver police squad.
Posted by: Dan Darling || 05/24/2004 1:54:17 AM || Comments || Link || E-Mail|| [10795 views] Top|| File under:
Afghanistan/South Asia
Bangla commies angry over anti-terror pact with US
Bangladesh's new agreement with the US to protect American interests and help identify suspected terrorists in the country has drawn flak from the communists who feel it reeks of imperialism. US Assistant Secretary of State for South Asia Christina Rocca visited Dhaka last week to sign a memorandum of intent that will help identify individuals or groups suspected of working against the US, OneWorld reports. Under the agreement, Bangladesh will install PISCES (Personal Identification Secure Comparison and Evaluation System), sophisticated computer software to document passengers travelling into and out of the country and check the movement of suspected terrorists. In exchange, the US will help Bangladesh develop a computer database to use at airports and seaports. "Dhaka and Washington have reached an understanding on the state of law and order and human rights in Bangladesh and Bangladesh has expressed its desire to work on it," said Rocca.

But leftist parties in the country are not taking too kindly to the "understanding". Workers Party president Rashed Khan Menon said: "The government is collaborating with the US to conceal its failure to resist different groups acting against the interests of countries that are our friends. It is the government's responsibility to act against those involved in unlawful activities."

Communist Party of Bangladesh secretary general Mujahidul Islam Selim maintained the US would like to dominate Bangladesh as it has been doing with Pakistan, and the agreement is proof of Washington's "imperialistic attitude". He feared the memorandum would enable Washington to punish Bangladeshis by charging them with acting against US interests.

The home ministry said the renewable agreement would be valid for five years. Relevant portions of PISCES will immediately become operational at the capital's Zia International Airport and later expand to cover all land, sea and airports. According to the US State Department, PISCES is part of its Terrorist Interdiction Programme that seeks to tighten the noose around key terrorist transit points worldwide. PISCES provides information to border control officials at transit points, helping them to identify, detain or track travellers. It also increases the capacity to collect, compare and analyse traveller data, mainly to stem the flow of terrorists, weapons and illegal funds. A ministry press release emphasised that the memorandum "has been taken up in the national interests of Bangladesh for enabling the country's law enforcers to check trans-boundary crimes and terrorism".

But socialist party Jatiya Samajtantrik Dal president Hasanul Haque Inu felt the government did not need to sign the agreement, because it was already duty bound to foil any conspiracy against foreign interests. "By signing the memorandum, the government has virtually confessed that it has failed to take action against terrorist activities," he remarked.

Both at home and abroad, there were charges that terrorist groups were operating in Bangladesh, an accusation that Dhaka denies. But the arrest of several Islamist activists and other evidence revealed the presence of the hardline Islamist group Harkat-Ul-Jihad and its youth front Jama'atul Mujahedin Bangladesh (JMB), said to be funded by Al Qaida. The JMB recently changed its name to Jagrata Muslim Janata Bangladesh and began a vigilante drive against extremist Left groups, killing 10 people and terrorising villagers. The group allegedly has the backing of politicians and police. Apart from that, a leftist terrorist group has been active in southwestern and northern Bangladesh for over three decades.

The US government is also worried about increasing evidence of arms smuggling into Bangladesh, which it would like to help curb. In April, when the government recovered a massive haul of 10 truckloads of arms and weapons in Chittagong port, the US was keen to aid the investigation. Reports indicated the consignment was headed for insurgent groups in neighbouring countries. American Ambassador Harry K Thomas said: "We offered assistance and have not yet heard from the government on the issue." He noted that 50 days had passed since the arms were recovered but the incident is still shrouded in mystery. Thomas pointed out the US embassy in Dhaka had been receiving anonymous threats through phone calls and fax messages. "In such times we cannot ignore these threats." Nor can investors in Bangladesh, where US direct investment exceeds $1 billion.
Posted by: Dan Darling || 05/24/2004 1:51:04 AM || Comments || Link || E-Mail|| [10794 views] Top|| File under:
Norwegian soldier killed in Kabul attack
A Norwegian soldier was killed and one slightly wounded in a grenade attack on the international peacekeeping force in Kabul, a spokeswoman said today. The attack, last evening, involved a grenade that may have been rocket propelled, hitting a vehicle belonging to the 6,500-strong International Security Assistance Force (ISAF) patrolling the Afghan capital. ''I understand one grenade missed and one impacted the vehicle. There were four soldiers in the vehicle,'' said Major Rita LePage. ''I believe this is the first Norwegian death in the ISAF mission.'' The attack occured at around 9 p.m. (1630 GMT) yesterday on the road running east out of Kabul towards Jalalabad, where several ISAF bases are located. British peacekeepers had cordoned off the area, and a helicopter flew over the scene.
Posted by: Dan Darling || 05/24/2004 1:41:27 AM || Comments || Link || E-Mail|| [10794 views] Top|| File under:
Iraq-Jordan
Wolfowitz, Feith bailing on Chalabi?
Quite EFL though long; RTWT.


"We have had many meetings with the Iranian government, but we have passed no secret information, no classified documents to them from the United States. Furthermore we have not had any classified information given to us by the United States," he told NBC Sunday. Mr.Chalabi told ABC News Sunday, "Let Mr. Tenet come to Congress, and I am prepared to come there and lay out all the facts and all the documents that we have, and let Congress decide whether this is true or whether they are being misled by George Tenet."


More on the Iran charges...


The charges and the evidence against Mr. Chalabi are so grave, administration officials say, that some of Mr. Chalabi's long-standing allies have begun to distance themselves from him, including Deputy Defense Secretary Paul Wolfowitz. "If the evidence against him were nonsense, Wolfowitz would have said it was nonsense," a Pentagon official told The New York Sun. "This is serious evidence, whether or not it's proven in the end, it's at least credible enough that we are concerned and angry about it." Another administration official described the evidence as "irrefutable." That information [allegedly passed to Iran] was so secret, two administration officials said, that the evidence against Mr. Chalabi has only been shared at the most senior levels of the government, and many working level policy-makers have been rebuffed in their requests to see the particulars on the erstwhile American ally.


Good marks for ICP:


Last week, the Pentagon stopped all funding for a $340,000-a-month intelligence collection operation known as the Information Collection Program despite multiple reports from the Defense Intelligence Agency, American commanders in the field, and the Iraq Survey Group that the program was exceedingly useful to the military. On Friday, the chairman of the joint chiefs of staff, General Myers, told Congress the ICP had saved the lives of American soldiers. Newsday has issued a news story that claimed the Defense Intelligence Agency had recently concluded that the program, run by INC intelligence chief Aras Habib Karem, was an Iranian disinformation campaign. Mr. Karem is believed by the CIA to be an agent for Iran's Ministry of Intelligence and Security. A source familiar with the program said the Newsday story is "unequivocally false." This source said that Mr. Karem, through his leadership of the ICP, had saved the lives of American soldiers. When the Pentagon took over the Information Collection Program in the fall of 2002, Mr. Karem took a lie detector test in which he was asked about his ties to foreign governments, including Iran's, and did well enough that the DIA went ahead with the program with Mr. Karem at its helm.


I've snipped a lot below here.


Administration officials sympathetic to Mr. Chalabi shared this view. They noted that ties between Iran and President Karzai of Afghanistan — not to mention the Iranian penetration of both major Kurdish parties — were long-standing concerns to the American intelligence community, but did not garner the attention Mr. Chalabi's links to the Islamic republic did in daily intelligence reporting for senior officials in the administration. But other supporters of Mr. Chalabi appear to backing away from him. The undersecretary of defense for policy, Douglas Feith, told Newsweek he had only met Mr. Chalabi a few times and complained about press reports that claimed the two men were close. The Sun has learned that the intelligence community concluded recently the inclusion of the defector's ["mobile labs"] information in Mr. Powell's speech and the intelligence estimate was the fault of poor coordination between the intelligence agencies providing information and not the Iraqi National Congress.


The intramural struggle continues. Reporters should start IDing "administration" sources as "DoD" or "State/CIA" for maximum he-said/she-said amusement.
Posted by: someone || 05/24/2004 1:36:28 AM || Comments || Link || E-Mail|| [10794 views] Top|| File under:
Afghanistan/South Asia
Pakistan announces lashkar shakeup. Really.
Three armies last week headed into the mountains of Pakistan's tribal belt along the border with Afghanistan, a region where some 400 to 600 Al Qaeda and foreign militants are believed to be in hiding. The first was a lashkar, or posse of local tribesmen, formed in response to Islamabad's demands that locals take action against the foreign fighters. To back up that demand, fresh Pakistani military and paramilitary troops moved into the tribal region of South Waziristan and took positions in the highlands around the capital of Wana.

On Friday, the lashkar returned empty-handed, and a third force made its presence known. US and Afghan troops pursued Islamic militants across the border into North Waziristan - the second incursion into Pakistan in a month. The US move, coupled with comments by Washington's special envoy to Afghanistan, Zalmay Khalilizad, is putting pressure on Islamabad to clean up the troubled tribal region where high-level Al Qaeda leaders, including Osama bin Laden and Ayman Al Zawihiri, may be hiding.

Despite US impatience and increasing doubts about the lashkar's reliability, Islamabad appears committed to its strategy of working with the tribes rather than risking a repeat of March's bloody confrontation between Pakistani forces and local militants. In a new tactic announced Sunday, the lashkar will now operate secretly to avoid tipping off foreign militants ahead of operations. "We have gained high moral grounds by involving the tribal elders and bitterly opposed clerics ... to solve the problem," says Azmat Ullah Gandapur, a top local administrator in South Waziristan. "The political process takes time and dynamics of tribal traditions like the lashkar are always at a snail's pace. If the lashkar fails to produce results then we have a military option, and [we can say to] tribal elders that we have made [ourselves] clear."

The lashkar is made up of 4,000 tribesmen from all clans, including the Zali Khel and Yar Gul Khel - two groups accused of harboring foreigner terrorists. In last week's operation, 1,200 warriors went door to door in remote towns near the Afghan border and issued warnings of "dire consequences" for those found guilty of harboring foreigners.


"Mahmoud! There's a man at the door, rolling his eyes and threatening dire consequences!"
"Is he wearing a turban?"
"Yes!"
"Ignore him. It's just the tribal lashkar."

One man's home was destroyed after he told villagers that it is a sin to capture Taliban and Al Qaeda militants. But the lashkar somehow found no foreigners in its three-day search, angering Pakistani officials and prompting a change in tactics. "We have told them that we believe in a political process, but [it must be a] political process with results. Otherwise we will be compelled to launch a crackdown against the tribesmen and then the whole tribe will suffer," says a local administration official in South Waziristan.

To make the force more effective, a new 30-member committee will be formed to use intelligence to direct the tribal force on secret missions. "The secrecy is to avoid any possibility of information passed onto the militants," says Malik Khadeen, head of the lashkar and its supervisory body. "We want to catch the culprits by surprise," says Malik Khadeen.

But some observers doubt that the tribal force can ever be effective. "The Arab, Chechen, and Uzbek mujahideen are powerful and committed to the cause of jihad," says tribesman Mohammad Noor. "The tribal force is compelled to take action against them due to the punitive measures announced by the authorities and cannot match the spirit of these foreigner jihadis. So the chances of lashkar's success are slim." The Pakistani official in charge of the tribal belt, however, defends the strategy as an important step toward cutting off local support for the foreigners. "We are successful in isolating foreign militants and to cleanse towns and villages which once served them as safe haven," says retired Brigadier Gen. Mahmood Shah. "We are trying to push them onto the mountains so in case of military operation the local population does not suffer. We need to be patient. So should be Washington."

Signs are evident that the US wants more direct action out of its newly minted "major non-NATO ally." In April, US Ambassador Khalilzad praised the redeployment of Pakistani troops in South Waziristan but also alleged that terrorists continue to base, train, and operate from Pakistani territory. "We have told the Pakistani leadership that either they must solve this problem or we will have to do so ourselves," he said. His statement triggered serious protests from Islamabad, which called the reamarks "foolish and irresponsible." Pakistan also protested the latest incursion on its territory by US and Afghan troops. "The US wants Pakistan to do more to get rid of Al Qaeda and the Taliban militants in South Waziristan as soon as possible," says Aisha Siddiqua, a defense analyst "And its actions should prove results-oriented rather than curled in centuries old tribal traditions and culture."
Posted by: Dan Darling || 05/24/2004 1:32:18 AM || Comments || Link || E-Mail|| [10795 views] Top|| File under:
Iraq-Jordan
Toe tag for 32 Mahdi Army members
U.S. and Iraqi forces raided a Kufa mosque Sunday where they said insurgents stored weapons, and the military said at least 32 fighters loyal to a radical Shiite cleric were killed during the first American incursion into the holy city. U.S. troops also clashed with militiamen loyal to cleric Muqtada al-Sadr in a Shiite district of Baghdad and in Najaf, Kufa's twin city. Nine U.S. soldiers were wounded Sunday around Baghdad, the military said, including four injured in a mortar attack in the east of the capital. In another holy city, Karbala, militia fighters appeared to have abandoned their positions after weeks of combat.

A U.S. Marine was killed and several other troops were injured when a bomb hidden in a parked car exploded as two American convoys passed by near Fallujah, the military said.

American tanks and troops moved into the heart of Kufa, a stronghold of al-Sadr, for the first time since the fiercely anti-U.S. cleric launched an uprising against the coalition early last month. Al-Sadr, sought for the April 2003 killing of a moderate rival cleric, has taken refuge in Najaf and routinely delivers a Friday sermon in Kufa. U.S. soldiers fought militiamen near Kufa's Sahla mosque and then raided it for weapons after an Iraqi counterterrorism force "cleared" the site, the military said. Soldiers seized a machine gun, two mortar tubes and more than 200 mortar rounds, along with rocket-propelled grenade launchers and rounds. American troops smashed the gate to the mosque complex with an armored vehicle and killed people inside, mosque employee Radhi Mohammed said. An Associated Press photographer saw bloodstains on the ground indicating that someone was dragged for at least 10 yards. There also was blood in mosque bathrooms.

The fighting around Shiite holy cities south of Baghdad, among the world's most sacred Shia sites, has enraged Shiite communities in Iran and elsewhere. In Tehran, Iranian Foreign Ministry spokesman Hamid Reza Asefi said Iran sent a "warning" message to the United States through the Swiss Embassy concerning American actions in Iraq. Switzerland looks after American interests in Iran. Asefi did not say whether the warning involved military actions around the holy cities. "There were American forces in that local mosque last night," said Maj. David Gercken, spokesman for the 1st Armored Division. "They went in after the Iraqi forces."

Sheik Mansoor al-Asadi, head of the central council of tribes in the Najaf area, said he was "astonished" by the Kufa raid, saying it undermined efforts by local leaders to resolve the standoff between al-Sadr and the coalition peacefully. Salama al-Khafaji, a Shiite member of the Iraqi Governing Council, denounced the U.S. move against the mosque as a "violation of sanctity" that will put an added burden on Iraqi authorities who work with the Americans. But Maj. Gen. Martin Dempsey, commander of the 1st Armored Division, said U.S. forces took care not to damage Shiite Muslim shrines even though militiamen used them as fighting positions. "We have no intention of entering the shrines," Dempsey said, adding that Iraqi security forces would enter them if necessary.

American troops also fought his militia, known as the al-Mahdi Army, around Kufa's technical college and a building known as Saddam's Palace, the military said. Thirty-two militiamen died, it said. Medical personnel at the city's Furat al-Awsat hospital said at least 10 people were killed and 11 were wounded, however, and it was unclear whether those numbers included the fighters or referred to civilians. No U.S. casualties were reported. Resident Mohammed Abdul-Kareem said the dead included three civilians whose houses were damaged in the fighting, which lasted from 10 p.m. Saturday until 6 a.m. Sunday.

Sixteen people also were wounded in clashes between U.S. forces and al-Sadr loyalists in Najaf on Sunday, according to hospital officials and witnesses. Two other militiamen were wounded when three projectiles exploded in central Najaf. In Karbala, no al-Sadr fighters or American forces were seen on the streets Sunday, but the U.S. military denied claims by al-Sadr's office that all combatants agreed to withdraw from the city. "There was no cease-fire, no deal made in Karbala," Gercken said. "We do not and will not make deals with militias or criminals." U.S. forces captured 10 militiamen overnight in Karbala but encountered little resistance during patrols, Gercken said.

Iraqi leaders in Karbala were trying to negotiate an end to the fighting, but coalition officials have demanded that al-Sadr disband his militia and "face justice" on the arrest warrant. "There is no presence of armed militias in the city," said Adham Mahmoud, a Karbala hotel worker. "People have started leaving their homes and going into the streets. Some have started rebuilding their damaged houses." No insurgents were seen around Karbala's Imam Hussein shrine, one of Shia Islam's holiest sites. It was guarded by a special security force in civilian clothing that was appointed by top Shiite clerics. "Iraqi security forces are already patrolling the city," a U.S. military statement said.

Gunmen killed a police captain and a university student and wounded a police sergeant in Baqouba, north of Baghdad, a hospital official said. Capt. Haidar Hadi and the sergeant were giving the student a lift to Baghdad when the gunmen opened fire, said Nassir Jawad of Baqouba General Hospital. Also Sunday, a policeman was killed and two others seriously wounded by a bomb while patrolling between Basra and Zubeir in southern Iraq, police said.
Posted by: Dan Darling || 05/24/2004 1:28:52 AM || Comments || Link || E-Mail|| [10802 views] Top|| File under:
No evidence of wedding at the attack site. Wotta surprise.
Do you get the impression we've been looking at two different sites? Or at a single site at two different times?

At the site where a U.S. air strike killed 40 persons Wednesday, troops found "terrorist manuals," machines for making fake IDs, and battery packs rigged for homemade bombs. They found nothing to indicate a wedding party, as some witnesses have said, a senior military official said Saturday.


Well, that's certainly ethnocentric. It's not like Iraqis give newlyweds toasters and towels. They prefer things that are more useful, like a few good books, something that can be used to start a small business, and... ummm... alternative power sources if the electricity goes off.

Brig. Gen. Mark Kimmitt, chief military spokesman for the U.S.-led coalition, said evidence at the location about 15 miles from the Syrian border suggested that there had been a secret meeting of anti-occupation forces. However, Kimmitt left open the possibility that there also may have been some kind of celebration. "Bad people have parties, too," he said.


"Mahmoud, order up some dancing girls! Ahmed's going off to fight the infidels!"

The incident has stirred further anger among Iraqis already bitter about the American occupation, and U.S. military officials have moved swiftly to counter the allegation that they may have slaughtered innocent persons. A videotape emerged late Wednesday allegedly showing the bodies of the dead, including children. Purported witnesses said the air strike hit a wedding party. At a briefing Saturday, Kimmitt showed photographs of the interior of the targeted building that showed stacks of bedding — more than 300 sets — a table used for medical examinations, and medical supplies, including syringes with residue suspected of being cocaine. There were assorted firearms and a large number of packed sets of clothing.


No togas? No party favors? No kegs? Maybe a bit of barbecue?

He said the setup appeared to be a way station where foreign fighters slipping through the border could get bogus identification documents and clothes that would help them blend in with the Iraqi population. "There was no evidence of a wedding," Kimmitt said. "There was no decorations, no music instruments found, no large quantities of food or leftover servings one would expect from a wedding celebration. No gifts."


Not even a friggin' blender?
Posted by: Dan Darling || 05/24/2004 1:22:45 AM || Comments || Link || E-Mail|| [10796 views] Top|| File under:
A letter from one of the USA's Super Heroes
The title does not even do this man and his Marines justice.
I feel it is almost time to defend our Military with all means possible. I am so sick of the left and thier politics. Islamo Nazi's, meet your paradise provider!!
EFL -Fred
E-mail from Dave - May 22, 04

Dad -

You probably heard that Mike was wounded this week. We take rockets and mortars from time to time and he got caught outside when a rocket came in. He was lucky as he only got hit with some shrapnel in the back of the head. Grateful that it was only a flesh wound. He was medivaced to a surgical unit. I got word that he was going to be medevaced to the surgical unit on my camp and went by that evening looking for him only to find out he went to a different treatment facility. They put some staples in his head and he hopped a helo to return to his camp and was back at work that night... In fact, I actually saw him yesterday as I had to go to his position for some business. It is always a quietly thankful moment when you see a guy who has been wounded or who you think was wounded and he turns out to be ok. Mike was actually embarrassed about the whole thing and shrugged off any mention of it as he feels like he is not "doing enough" right now. We only were able to talk for a short time and I swear that within a few minutes I had forgotten about the whole thing until we shook hands when I had to go. He turned to leave and I saw the zipper of staples on the back of his head. He was going back to work.

You would be very proud of the Marines as they have been able to switch gears from intense offensive operations back to what we call "stability operations." Stability operations simply translates to getting out into the countryside and teaching Iraqi Police and soldiers how to do their jobs. ... As I have shared with you over the past 15 months or so, it is hard to imagine trying to establish a police force or "national guard" (the equivalent of what we are working with) out of a population that has never even seen such entities as we understand them. If you said National Guard in Missouri, most people would think "the guys who show up when there is a flood, blizzard or tornado to help people." Or maybe after 9/11, that guy at the drug store who left for Iraq for a year as part of an engineer unit. Here, they simply have no paradigm of what such a force is. We have to sit down and go over the most basic principles of protecting the people by being there to help when there is a crisis on one hand and getting out on night ambush to keep the muj out of the village on the other. ... I have heard a lot of false exaggeration about the fact that the Iraqi Army would not stand and fight with the Marines in Falluja or the Army in Baghdad.

Nonsense. I could tell you stories of individual heroics of Iraqi soldiers. One specific example is of an Iraqi SgtMaj who came into our lines during the first days of fighting in Falluja. He made his way through the mujahadeen and risked being killed by us to tell us that he was concerned about the ICDC (Iraqi Civil Defense Corps) armory in town. ... Honestly, I would have thought that they had already done it as the police stations and every other good piece of ground seemed to be occupied by the muj by that time. In short, he wanted to let us know that he was going back into the town to get the weapons. The Marines asked him if he wanted us to help. No. He only wanted us to take the weapons from him when he came back through. This guy took a couple young Iraqi soldiers with a truck and drove back through our lines into the hornets nest of Falluja. He went to the armory, emptied the weapons and ammo stored there and brought it back out through the fighting to us. We expected him to want to stay with us or to move on to Baghdad or some other safe area. He refused and stated that he was going back into the city as that was where his duty was. Not a coward by even the most cynical standard.

We had a group that showed up shortly thereafter. You have probably heard about them as they came out of Baghdad and on the way were ambushed a couple of times. By the time they made it here only 200 of 700 were in their ranks. I know that the public story is that they folded after a couple of days of fighting and disintegrated. They actually made it through three days of fighting. Not just taking a few rounds, they held through accurate machine gun fire, mortars and multiple assaults. They also moved forward and occupied positions on the Marines' flanks. After three days, we pulled them out. The Marines will tell you that they did a hell of a job.

The Marine Corps has been around for 230 years. We have many battles and history under our belts that instills in the Marines a profound sense of duty and tradition. ... The Iraqis had none of this going into Falluja. In fact they had and continue to have just the opposite. ... For decades, Sadaam played one neighbor against another, one tribe against another, one sect of Islam against another and one race against another. ... Here if you join the police or the army, you are eventually approached by the terrorists and threatened. If they think you are a leader, they tell you that they will kill you and your family. The orders are simple, look the other way when you are on duty and leave when the terrorist show up. ... Imagine that young guy who joins the ICDC or police. He may be ... an idealist when he gets out of our initial training but when he shows up to his unit, the muj have already infiltrated it and immediately make it clear that there is no hope of survival if he does not do exactly what they say. For good measure and effect, they regularly assassinate Iraqi policemen and soldiers just to make it clear that they will kill them on a whim. ... Without the tradition and culture of the Marine Corps and constantly thinking that their very presence next to us may get their families killed, I am amazed they made it for an hour much less than three days. We decided to pull them because this place needs young patriots. It does not need us to put them into a position where they will be ground down in intense combat or maybe to be killed when it is over. Hopefully they can be a nucleus for tomorrow's leaders...

We are back at it with the police and ICDC. With us are retired police officers from the US and other civilians who are trying to contribute. Police forces back in California are sending us equipment and expertise on training. The lesson that we have learned for this iteration is for us to focus first and foremost on our true strength and that is the character and decency of our Marines. ... If we demonstrate the best aspects of the Marines who they see every day, we are giving the young Iraqi men something that can never be taken from them. They are seeing the best part of a free people. Hopefully the lights will go on.

The enemy is confused right now. He goes to bed convinced he is going to win because he watches the Al Jazeera and then the US media and believes that we are a weak willed people who can be terrorized and who have a penchant for self-loathing. Then, he wakes up and he comes across a coalition check point and he sees a young Soldier or Marine who stands there like a rock and exudes strength and conviction. The same terrorist who was in the mosque the night before in a frenzy is now subjugated by the presence of a guy who does not match up with what he has been told and sees on TV. It must be confusing as all get out. Every day, he will continue to see in three dimensions the best that our society has to offer and their is no amount of sound bites that will trump that in the end.

In another email, I will share with you what I think is going to happen this summer. It will be a tough pull. However, we are prepared. ... I will close with something that was on my mind this morning when I punished myself by watching CBS news. I saw the anchor come on and just before he spoke, I told my rack mate "Lets see what the opening line is going to be...." Sure enough before he said anything else, he said "It just keeps getting worse and worse...." Yes, he was talking about Iraq. Honest to God we laughed at him. I'm not kidding. It is getting to the point where the Marines are getting past their anger at the talking heads and are laughing. To really get a rise out of them, requires a retired military officer who betrays his oath and stokes the fear mongering.

Do you remember when I came back last fall and people would ask about WMD and I would say that I did not care if we ever found any? The day we found the mass grave is vivid to me still. ... Very quickly people came from miles and miles away. We stood and watched the family members digging up bones and clutching remains as they sat in the dirt, rocked back and forth and cried. ... Every single body had its hands and feet wired together with ROMEX. Each skull had a bullet hole in it except for a few that were smashed with a club or rifle butt. There were clearly men but also women and children. The grave never made the news as there were no media with us and it was small by Iraq standards. One detail that I found particularly outrageous was that the assassins left the identifications on the bodies as if they were so arrogant that it never occured that someday, someone would dig up the bodies and hold them accountable. I will never forget it... We liberated a people from a regime that will go down in history as one of the most brutal ever. That would be enough.

However, we are now in a life and death struggle with an enemy who wants nothing more for us to leave so that they can bring their own brand of terror to the same people. Our biggest failings have been that, as a coalition, we have not been able to overcome our own-ham handed actions and horrible mistakes/crimes and simply convince the Iraqi people that we do in fact want to leave them a free and prosperous country where there is hope. The most successful way to do that is to continue to go out and show them every day and not to cut and run. ... Inside this country right now, there are extremists who have set up courts where in one room, they try Iraqis and in the next they kill them minutes later. Not fantasy - reality. Again, the death sentence? Accepting payment for damage we have done in fighting or in an accident. Taking a job working on a coalition base. Having a brother who has done his job in the police or ICDC... Are people so naive as to think that if we left, things would get better? The country would implode and thousands of people would be killed. ... I understand that some people are simply frightened by the violence - for good reason. ... The fact that we are not popular does not change our moral obligation....
Love,

Dave
Posted by: Long Hair Republican || 05/24/2004 2:34:33 PM || Comments || Link || E-Mail|| [10795 views] Top|| File under:
36 Bad Boyz Sent to Seek Virgins
Task Force 1st Armored Division conducted offensive operations, dubbed "Operation Iron Sabre," in Karbala, Husaniyah and Kufa May 21 to destroy the militia of radical cleric Muqtada al-Sadr, create safe environments for local businesses, citizens and pilgrims traveling to the holy sites, and facilitate transition to Iraqi Security Forces. The militia had continued to fight despite calls for their withdrawal made by several Iraqi religious leaders.

In Karbala, Task Force 1-37 Armor captured 10 militiamen. Afterward, local citizens told the task force that the remaining militia fled the city. Soldiers on earlier missions this month found stores of ammunition and weapons stored in the Mukhayam Mosque and other buildings in the mosque compound. During that operation, Iraqi Security Forces found two severely beaten Iraqi policemen bound and gagged in a building filled with ammunition and explosives rigged to detonate. Militiamen also severely beat three other Iraqi policemen. "Ridding Karbala of militia fighters will allow the city to resume its normal activities," said Major General Martin Dempsey, commanding general of the 1st Armored Division. "Schools can open and children can study in safety. Businesses can open and prosper, and the community can flourish," he said.

In the vicinity of An Najaf and Kufa, Soldiers of the 3rd Squadron, 2nd Armored Cavalry Regiment, Task Force 2-37 Armor and members of the Iraqi Counter-Terrorism fought enemy forces holding fighting positions near the Al Sahlah Mosque. The Iraqi Counter-Terrorism Force entered and cleared the mosque, capturing a .30 caliber machine gun, two 60mm mortar tubes, 12 rocket-propelled grenades, more than 200 82mm mortar rounds, and a number of RPG launchers. "We have no intention of entering the shrines," Dempsey said, adding Iraqi Security Forces would enter the holy places if it became necessary. The militia was putting the holy places at risk by using them as fighting positions, he said. Nearby, the Task Force engaged a mortar firing point, destroying one mortar system, a truck loaded with mortars and killing four militia members. The task force was also attacked by militia from two different buildings: the technical college in Kufa and a building known as Saddam's Palace. The task force and ISF returned fire, killing 32 attackers. In Husayniyah, Task Force 1-36 Infantry searched the city but were unable to find any militia.
Posted by: Chuck Simmins || 05/24/2004 10:36:26 AM || Comments || Link || E-Mail|| [10795 views] Top|| File under:
Home Front: Culture Wars
Professor Denounced for POW Memo for Bush
Some graduating University of California law students used their commencement Saturday to denounce a professor who helped the Bush administration develop a legal framework that critics say led to the abuse of Iraqi prisoners. About one-quarter of the 270 graduates of Berkeley's Boalt School of Law donned red armbands over their black robes in a silent protest of a legal memo law professor John Yoo co-wrote when he served in the U.S. Justice Department's Office of Legal Counsel. Outside the ceremony, they also passed out fliers denouncing Yoo for "aiding and abetting war crimes." Yoo said beforehand he didn't plan to attend the graduation. "I respect freedom of thought, but I think he should abide by some basic moral standard," said Andrea Ruiz, 35, one of the armband-wearing students. "Respect for human persons is at the core of what the law is about."

The Jan. 9, 2002, memo, first reported by Newsweek magazine Monday, laid out the legal reasons why the United States didn't have to comply with international treaties governing prisoner rights. It argued that the normal laws of armed conflict didn't apply to al-Qaida and Taliban militia prisoners because they didn't belong to a state. Yoo, who worked for the Justice Department between 2001 and 2003, wouldn't comment on the memo or his government work, but said the students have a right to express their opinions. "I'm happy to listen to their viewpoints. Beyond that I'm not going to change what I think," Yoo, 36, said during a telephone interview Friday.

A petition signed by nearly 200 law students and alumni since Thursday alleges that Yoo's memo "contributed directly to the reprehensible violation of human rights in Iraq and elsewhere."

"We're embarrassed that he's at our institution," said law student Abby Reyes, who launched the petition. "We came to law school in order to uphold the rule of law, not to learn ways to wiggle our way out of compliance with it." The student petition urges Yoo to repudiate the memo, declare his opposition to torture and encourage the Bush administration to comply with the Geneva Conventions that protect the rights of prisoners of war. Otherwise, he should resign, the petition says.

Yoo said he had no plans to resign. "To the extent that the petition goes beyond expressing views, I worry that it's an unfortunate effort to interfere with academic freedom," he said.

Interim Dean Robert C. Berring Jr. said the law school had no plans to discipline Yoo. "The image of Berkeley is the very progressive image," Berring said, "but I think you'd find at Berkeley a pretty wide range of opinions. Professor Yoo is certainly not the only conservative on campus or at the law school."

During a May 13 appearance on "The NewsHour with Jim Lehrer," Yoo said he thought the pictures of prisoners being abused at the Baghdad prison showed clear violations of the Geneva Conventions. "So the question is not whether the Geneva Conventions apply or really whether they're violated or not but how we're going to remedy the situation, and the military is undertaking that," he said, adding that violators should be punished and tried.
Posted by: Mark Espinola || 05/24/2004 3:20:50 AM || Comments || Link || E-Mail|| [10793 views] Top|| File under:
Madison planning to make Rafah a sister city
I live in a suburb of Madison and am ticked.


A storm is brewing in the United States over a Madison, Wisconsin city council vote next week. Jewish Agency representative in Madison, Shir Yechezkel, told Maariv Online that the idea to forge a sister city alliance with Rafah was raised by a human rights organization whose members are defined as radical left-wing activists.


So I figured.


According to Yechezkel, the organization's activists are distributing harsh anti-Israeli propaganda in the city, comparing Israeli operations in Rafah to Nazi acts in the Holocaust. Several Jews are among the most prominent activists.


In other news, several chickadees were campaigning to bring sparrowhawks to America.


"The organization is, under the guise of humanitarian reasons and civil as well as human rights, attempting to persuade city council members to agree to sign a sister city pact with Rafah", said Yechezkel. "But a review of the ads distributed by the organization reveals that this is a front for a venomous anti-Israeli campaign".


Well, I read somewhere that during the Cold War, San Francisco considered Leningrad as a sister city.


As of now, seven of the 21 city council members in Madison support the proposal to make Rafah a sister city. According to Yechezkel, if the left-wing activists succeed in their mission, the city of Olympia will follow suit. Olympia was the home of activist Rachel Corrie, who was crushed to death by an IDF bulldozer.


Which she wasn't, IIRC.


Next week, the city council will convene a face-off between representatives of the organization with representatives from the Jewish community. Community members invited Jewish Agency delegates to participate in the face-off and present the actual reasons for Israeli operations in Rafah. "The atmosphere is charged. Demonstrations for and against the move are taking place every day. This story is being carried across the United States. The New York Times has sent correspondents to cover events in Madison", she said.


I think I know the one-sided way they'll cover the events.


Yechezkel added that Jews are extremely concerned about the vote: "The dispute has already inflicted damage against Jews. They are presented as people who allegedly oppose a humanitarian cause. Particularly emphasized is the fact that this is a confrontation among Jews themselves, and that the Jews in Wisconsin are essentially serving the interests of the State of Israel".
Posted by: Korora || 05/24/2004 12:27:23 AM || Comments || Link || E-Mail|| [10794 views] Top|| File under:
Iraq-Jordan
When the roll is called up yonder
From the MEMRI News Ticker:

May 21, 2004
DIPLOMATIC SOURCES CONFIRM THE EXISTENCE OF 150 RECORDINGS OF SADDAM'S CONFESSIONS WHICH INCLUDE INFORMATION ON BRIBES PAID TO HEADS OF STATE AND POLITICAL LEADERS IN ARAB AND FOREIGN STATES. (AL-MU'TAMAR, IRAQ, 5/20/04)



Perhaps Chirac may wish to reconsider how much of Iraq's debt to France he's willing to forgive. Maybe these recordings were what Jim Baker carried in his little black bag during his visits to Iraq's creditors.
Posted by: RWV || 05/24/2004 11:44:14 PM || Comments || Link || E-Mail|| [10794 views] Top|| File under:
Who's in the News
89
[untagged]
Bookmark
E-Mail Me
The Classics
The O Club
Rantburg Store
The Bloids
The Never-ending Story
Thugburg
Gulf War I
The Way We Were
Bio
Merry-Go-Blog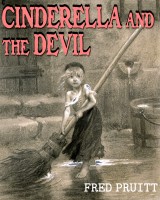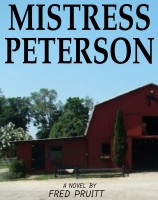 On Sale now!


A multi-volume chronology and reference guide set detailing three years of the Mexican Drug War between 2010 and 2012.

Rantburg.com and borderlandbeat.com correspondent and author Chris Covert presents his first non-fiction work detailing the drug and gang related violence in Mexico.

Chris gives us Mexican press dispatches of drug and gang war violence over three years, presented in a multi volume set intended to chronicle the death, violence and mayhem which has dominated Mexico for six years.
Click here for more information


Meet the Mods
In no particular order...


Steve White
Seafarious
tu3031
badanov
sherry
ryuge
GolfBravoUSMC
Bright Pebbles
trailing wife
Gloria
Fred
Besoeker
Glenmore
Frank G
3dc
Skidmark



Better than the average link...



Rantburg was assembled from recycled algorithms in the United States of America. No trees were destroyed in the production of this weblog. We did hurt some, though. Sorry.
3.236.65.63

Help keep the Burg running! Paypal: