-Short Attention Span Theater-
Saudi Arabia's Embassy Says It's Not Permissible to Strike Wives' Faces
According to the website of the embassy of Saudi Arabia's Islamic Affairs Department (IAD), wife-beating is permitted in accordance with Qur'anic verses and Hadiths used by the IAD to explain the rights a husband has over his wives: "The husband's rights on his wife are greater than hers over him." ....

The IAD explains that the Qur'an authorizes a husband to beat his "disobedient wife." ... If a woman does not follow authority, the IAD explains at what point men are allowed to discipline her: "The maximum disciplining measure is limited by the following:

a) It must be seen as a rare exception to the repeated exhortation of mutual respect, kindness and good treatment. Based on the Qur'an and Hadith, this disciplining measure may be used in the case of lewdness on the part of the wife or extreme refraction and rejection of the husband's reasonable requests on a consistent basis. Even then other measures such as exhortation should be tried first.

b) As defined by the Hadith, it is not permissible to strike anyone's face, cause any bodily harm or even be harsh.
Posted by: Mike Sylwester || 03/19/2004 11:39:58 PM || Comments || Link || E-Mail|| [4798 views] Top|| File under:
Hanukkah, the movie
Mar. 19, 2004 15:32 | Updated Mar. 19, 2004 15:35
Gibson planning movie about Maccabee revolt
By JPOST.COM STAFF

Hollywood star Mel Gibson is already planning his next foray into the weighty world of religious film-making - he wants to make a movie about the origins of the Jewish holiday of Hanukkah.

According to a report on the Internet Movie Database website, Gibson - who was criticized by many Jewish leaders worldwide for propagating anti-Semitism in his epic The Passion Of The Christ - has hinted he may make a filmed account of the Revolt Of The Maccabees, the story behind Hanukkah, the festival of lights.

The 46-year-old actor-director says, "The story that's always fired my imagination is the Book of Maccabees.

"The Maccabees family stood up, and they made war. They stuck by their guns and they came out winning. It's like a western." The Maccabees led a three-year war, 200 years before the birth of Jesus, against Antiochus, a king who forced the Jews to worship false gods.

The war led to the liberation of Jerusalem. Gibson's interest in Jewish history concerns the Jewish Anti-defamation League.

National director Abe Foxman was quoted on the site as saying, "My answer would be, 'Thanks but no thanks.' The last thing we need in Jewish history is to convert our history into a western."
Posted by: Zhang Fei || 03/19/2004 7:28:10 PM || Comments || Link || E-Mail|| [278 views] Top|| File under:
Arabia
Yemen recaptures al-Badawi
Until he escapes again, that is ...


Yemen security forces captured the nation's most wanted man and another militant who escaped from prison last year after being detained for the 2000 bombing of the USS Cole that killed 17 American sailors, an official said Friday.

Jamal Badawi and Fahd al-Quso were arrested in the mountains of southern Abyan province Friday morning, Abyan Gov. Farid Major told The Associated Press.

One of the militants and a member of the security forces were wounded in a shootout preceding the arrests, a security official said on condition of anonymity. The official said he did not know which suspect was wounded.
Posted by: Dan Darling || 03/19/2004 1:15:13 PM || Comments || Link || E-Mail|| [279 views] Top|| File under:
Al-Qaeda vows Dire Revenge over the death of al-Hajj
A message purportedly from Al Qaeda vowed to avenge the killing of suspected Al Qaeda chief by Saudi security forces earlier this week, a man the group identified in a statement yesterday as a former bodyguard for Osama bin Laden.


"Yar! We be Islamists with automatic weapons!"


Khaled Ali Haj, who is from Yemen, and a Saudi accomplice were killed on Monday in a shootout with Saudi police in a residential area in Riyadh.

A statement, signed by Al Qaeda network, said he had been killed while heading out on a "mission."


As opposed to a private affair given all those explosives he was carrying at the time ...


The statement was carried on an Islamic website that has often published claims of Al Qaeda-related attacks and operations in Iraq, Afghanistan, Saudi Arabia, Yemen or Spain. The statement also warned Saudi police, security agents and members of the intelligence forces not to "harm the mujahideen (holy fighters) because targeting them (authorities) ... in their homes or workplace is a very easy matter."


After all, they own the religious cops and a good chunk of the Interior Ministry, plus they've got al-Hawali to run interference for them with the Clown Prince ...


Meanwhile, Yemen and Saudi security authorities exchanged 23 terror suspects, including a militant linked to Al Qaeda, a security official said in Yemeni capital San'a yesterday.


That's good. At least this means that they'll burn rather than escape from whatever prison they end up in ...
Posted by: Dan Darling || 03/19/2004 1:05:55 AM || Comments || Link || E-Mail|| [284 views] Top|| File under:
Caribbean-Latin America
French Troops Arrive, Set Up Haiti Camps
French troops set up camps in northern Haiti on Friday, paving the way for relief organizations to deliver much-needed food and aid, French military officials said. The new outposts in Cap-Haitien and Gonaives are the first set up by foreign troops outside the Haitian capital. Rebels had isolated much of the north with roadblocks during the three-week uprising that helped oust President Jean-Bertrand Aristide, blocking supplies of food, fuel and water. About 200 French troops arrived in Cap-Haitien and about 140 French Legionnaires were sent to Gonaives, the city north of Port-au-Prince where the rebellion started. One of their key missions is providing security so relief organizations can help the needy, said Xavier Pons, a spokesman for the French military. Interim Prime Minister Gerard Latortue planned to visit Gonaives, his hometown, on Saturday. The multinational task force in Haiti numbers about 3,000 troops and includes U.S. Marines, Chilean and Canadian troops. Troops are helping the interim government disarm gangs, including armed Aristide loyalists.
Posted by: Fred || 03/19/2004 12:19:48 PM || Comments || Link || E-Mail|| [276 views] Top|| File under:
Taiwanese president, VP shot
Taiwan President Chen Shui-bian and Vice President Annette Lu were in hospital after being shot on the campaign trail on Friday, television reports and a lawmaker accompanying them said.

Chen was rushed to hospital in the southern city of Tainan, a presidential official said.

TVBS Television said he was wounded in the stomach. Vice President Annette Lu was shot in the leg, Wang Hsin-nan, a lawmaker from Chen's Democratic Progressive Party told TVBS.

"The bullet hit the vice president in the knee first, then the president," Wang said. Chen had sustained a deep 30 cm (14 inch) wound across the stomach, said Wang, who was travelling in the president's motorcade in southern Tainan.
Posted by: Dan Darling || 03/19/2004 2:01:27 AM || Comments || Link || E-Mail|| [276 views] Top|| File under:
Europe
UK Muslim clerics tied to Spain attack
Probe sees 'definite link' to Palestinian regarded as important al-Qaida figure.
WND, so salt to taste...

Counter-terrorist police probing the massive attack in Madrid one week ago see a "definite link" to Muslim extremists in Britain, according to a senior British law enforcement official.

Detained Palestinian cleric Abu Qatada, regarded by British and Spanish authorities as a key al-Qaida figure in Europe, likely will be questioned, reported the Independent newspaper of London.

"We believe there is a London link with what happened in Madrid," said metropolitan police commissioner Sir John Stevens. "There is a definite link in what has happened."

The March 11 blasts in Madrid killed 202 and injured more than 1,500 just days before last Sunday's Spanish elections and tomorrow's first anniversary of the U.S. led war in Iraq.

The Independent quoted a "senior anti-terrorist source" who said the man suspected of organizing the attack, Jamal Zougam, 30, is believed to have traveled to the UK to acquire funding and logistical help.

Authorities believe Zougam had connections to Qatada, known also as Omar Mahmoud Abu Omar, who received asylum in Britain in 1994.

The Palestinian cleric, born in Jordan, was given a life sentence after being convicted in absentia in his home country for 1988 terrorist attacks.

British police arrested him along with eight other people in 2001 on suspicion of terrorist activities, but all were released.

The British government froze his assets after the Sept. 11, 2001, terrorist attacks on the U.S.

Qatada has denied any connection to al-Qaida but has expressed sympathy for leader Osama bin Laden.
Posted by: Old Patriot || 03/19/2004 8:36:24 PM || Comments || Link || E-Mail|| [289 views] Top|| File under:
Le Pen will fight anti-Semitism, says his Jewish running mate
Interesting development that will help undermine the Media lie that the right is the primary source of anti-semitism.


"Our region needs something better. Our religion does too!" reads the opening line of a letter distributed in recent weeks among the Jewish community in Provence-Alpes-Cote d'Azur, one of the largest and most important regions in France. Behind the letter is Sonia Arrouas, a 42-year-old Jewish woman, and No. 4 on the regional list of Jean-Marie Le Pen's National Front party. On Sunday, French citizens go to the polls in regional elections that are viewed as a significant test of the balance of power and the National Front's position in the country. Arrouas has been working full tilt for her candidate, Le Pen - the only person, in her opinion, who can solve France's problems, the only one who "can put an end to the authorities' incompetence in the face of anti-Semitic aggression." Arrouas's letter continues: "Has France become an anti-Semitic state? No, but anti-Semitism is dangerously on the rise in a number of regions, including our region. We must not err in identifying the source of the evil: Those responsible for the anti-Semitic incidents, for the most part, come from the Maghreb countries. These worrisome people must not be allowed to harm our community. The Jews' faith [in the authorities] has cracked. Therefore, I decided to fight with you for our region, for our security and for our religion. Therefore, I decided to stand as a candidate in the elections alongside Jean-Marie Le Pen. Let's stop the disinformation!!! Come and sign up."

Arrouas, a jurist, businesswoman and a mother of three, was born in Paris to a traditional Jewish family from Tunisia and Algeria. She tries to come to Israel often to visit her relatives. She says she supports Le Pen because she grew up "in a patriotic family for which law and order was our daily lot;" because for her, September 11 was "very traumatic;" because the Muslim girls' headscarves affair "intensified my fears;" and because she has no intention "of being left at the mercy of the radical Muslims." Arrouas says she became "an anti-fundamentalist and was naturally drawn to the figure who refuses to allow the radical Muslims in France to get stronger. Had they listened to Le Pen, there wouldn't be so many extremists like these in France. One must not show tolerance for those who have no tolerance."


Well said my friend! The rest snipped. Mostly leftist twaddle saying 'but you can't do this!'
Posted by: phil_b || 03/19/2004 6:12:45 PM || Comments || Link || E-Mail|| [292 views] Top|| File under:
EU to appoint anti-terror 'tsar'
Concern over European security is high after the Madrid bombings
European Union ministers have agreed to appoint a single official to co-ordinate the anti-terrorism work of member states.


I say promote the Fisheries Minister. If he can apply his anti-fish policy to terrorists, the war will be won in double quick time. (Although we would lose the joke about his name).


They have also asked the EU's foreign policy and security chief, Javier Solana, to draw up proposals on how to improve the sharing of intelligence.


Not telling the French, for one.


However, a proposal to create an EU-wide intelligence agency was rejected.


because it would involve the French




This seems to be the new European way of combatting terrorism - hit them with what Europe excels at: bureaucracy.


[snip rest of article which is boring.]
Posted by: A || 03/19/2004 5:20:07 PM || Comments || Link || E-Mail|| [300 views] Top|| File under:
de Villepinhead - Iraqi Terrorism Is Our Fault
(Hat tip - LGF)
The world is a more dangerous place because of the US-led war in Iraq, which may have toppled Saddam Hussein but also unleashed postwar violence and an upswing in terrorism, the French foreign minister said.


And everything was peaches and cream, say, around 9:05 AM on 9/11/2001?


"This is a belief that I have never stopped expressing," Foreign Minister Dominique de Villepin told Le Monde newspaper in an interview in its Friday edition.


"And never will tire of expressing!"


"We have to look reality in the face and run away: We have entered into a more dangerous and unstable world, which requires the mobilization of the entire international community," de Villepin said.


Is that why the UN ran away like a nancy boy with one explosion at their Baghdad headquarters?


Assertions by the administration of US President George W. Bush that ousting Saddam would make the world a safer place proved not to be true, de Villepin said.


"Non, non, non! Zat is zoo simplisme!"


"Terrorism didn't exist in Iraq before," de Villepin said. "Today, it is one of the world's principal sources of world terrorism."


I doubt I could ever lie like that. No future in politix for me...


De Villepin called again on the United States to respect a June 30 deadline for the Americans to hand over power to the Iraqis. The State Department dismissed the statement, saying the future is more important than the past. "The United States is looking forward, not backward," department spokesman Adam Ereli said. "Our focus is on helping Iraq to build a safer, more democratic, more prosperous country and working with the international community to that end."
And if France the international community doesn't want to help us out, feel free to piss off.
Ereli said terrorism existed before the war and Iraq had links to terrorists. "Unfortunately, the use of terror is a function of our modern world and to try to say that it was existent in one part and not existent in another part I think ignores the fluidity of the phenomenon," he said.


Diplospeak for 'STFU, Dominique!"
Posted by: Raj || 03/19/2004 4:18:01 PM || Comments || Link || E-Mail|| [385 views] Top|| File under:
Turkish Police Confiscate Bomb Mechanisms
Turkish police confiscated bomb mechanisms to be used in suicide attacks in Istanbul in operations staged after bomb attack on a Masonic Lodge in Kartal district, Anti-Terrorism Department stated on Friday. A statement of Turkish Anti-Terrorism Department said that Turkish police captured one person who was preparing bombs for suicide attacks by collaborating with suicide bombers.


I guess that means the bomb maker had no intention of wearing his own product, must be a union thing.


The statement noted that three more people were captured as they staged operations in line with testimony of that first detainee.


Bomb maker gave up three people, another outstanding performance by the gold medal winning Turkish Truncheon Team.


The statement listed terrorist attacks which were illuminated in line with testimonies of the detainees as killing of dentist Yasef Yahya in Sisli district of Istanbul on August 21, 2003, setting targets for suicide attacks and getting prepared for suicide attack, and kidnapping a person in Kartal district by gun force on January 2, 2003 for ransom. Turkish police seized two pipe-bombs, three petrol bombs, guns and ammunitions, substances and equipment used in preparing bombs, medical equipment and some communication devices in their operations, the statement added.


Excellent work.


Turkish police detained 18 people till March 16, 2004. The Anti-Terrorism Department released two of them and sent the rest to the State Security Court (DGM). The court arrested three of the 16 detainees.


That leaves 13, still under investigation?
Posted by: Steve || 03/19/2004 1:00:33 PM || Comments || Link || E-Mail|| [281 views] Top|| File under:
Belgium Arrests Man in Moroccan Attacks
Belgian police have arrested a man wanted by Moroccan authorities in connection with suicide attacks that killed 45 people, including 12 bombers, in May in Casablanca, the prosecutors' office said Friday. The arrest came as police raided about 20 houses in Brussels and two northern towns, the Federal Prosecutors' Office said in a written statement. Officials declined to name the suspect, but said the man is believed to be linked to a group called the Moroccan Islamic Combatants Group, which has been under investigation by Belgian police and intelligence services. There is "serious evidence" that North Africans linked to that group have received paramilitary training in Afghanistan and are now in Belgium, the statement said.

Spanish police believe there are links between the Casablanca bombers and suspects held for the attacks on trains in Madrid last week that killed 202. However, the Belgian investigation was not directly related to the Madrid attacks, said Lieve Pellens, a spokeswoman for the prosecutors' office. The raids took place in three Brussels neighborhoods with large North African immigrant populations and in the northern towns of Maaseik and Kapellen, both close to the Dutch border. The prosecutors' office said there may be a link with another suspect arrested in the Netherlands.
Posted by: Fred || 03/19/2004 12:57:12 PM || Comments || Link || E-Mail|| [275 views] Top|| File under:
NATO, Germany Send More Troops to Kosovo
NATO deployed more peacekeeping troops to regain control of Kosovo on Friday and warned it was prepared to take harsh measures against rioters as ethnic violence continued for a third day. At least 31 people have been killed and hundreds wounded in clashes that have triggered fears of a potential new conflict in the volatile Balkans. Among the injured were 61 peacekeepers, three of whom were seriously hurt this week, said Capt. Athanasios Zormbas, a NATO spokesman. In the Serb village of Svinjare just north of the provincial capital, Pristina, smoke billowed from houses set ablaze in fresh attacks in the worst unrest since Kosovo's war ended in 1999. U.N. police described the overall situation as calmer than Thursday, when ethnic Albanians set Serb homes and at least 15 churches on fire. In revenge, Serbian nationalists set mosques on fire and threatened to retaliate with "slaughter and death."
Posted by: Fred || 03/19/2004 12:32:36 PM || Comments || Link || E-Mail|| [284 views] Top|| File under:
Spain Charges 3 in Deadly Train Bombings
A judge charged three Moroccans with at least 190 counts of murder in last week's Spanish train bombings and ordered them and two Indians jailed Friday pending an investigation that could last two years, a court official said. The judge's decision, which stops short of a formal indictment, is the first indication the government has strong evidence linking the Moroccans to the worst terror attack in Spain's history. The March 11 attacks killed 202 people. During an all-night, closed-courtroom session, the five denied any connections to the bombings.

Suspicion for the bombings has centered on Moroccan extremists said to be linked to Osama bin Laden's al-Qaida terror network. In an unauthenticated videotape, a man claiming to speak for al-Qaida said the group carried out the attack in reprisal for Spain's backing of the U.S.-led war in Iraq. The five suspects denied having links to al-Qaida, the official said. Key suspect Jamal Zougam, a Moroccan, stared down and blubbered wept during the hearing, while another Moroccan suspect, Mohamed Bekkali, shouted: "I am innocent! I am innocent!" during his arrival, the court official said. The third Moroccan suspect is Mohamed Chaoui, according to authorities in that country. Chaoui told the judge he had few contacts with Zougam, his half-brother, whom he described as deeply religious.

The Moroccans were charged with 190 killings, 1,400 attempted killings, and membership in a terrorist group, the official said after the hearing before National Court Judge Juan del Olmo. The killings charges reflect the number of bodies identified so far. The attempted killings charges are based on the number of people injured by the morning rush-hour blasts. The Moroccan trio had originally been accused only of falsification charges when they were arrested March 13, two days after the bombings. The El Pais newspaper reported Friday that police searching the telephone services shop where Zougam and Bekkali worked found a piece of a cell phone used in a backpack bomb left on a train. The bomb did not explode and the cell phone, which apparently was set to connect to a detonator, was recovered and analyzed, the newspaper reported, citing police sources.

The two Indians, identified by Spanish authorities as Vinay Kohly and Suresh Kumar, were charged with collaborating with a terrorist group and falsifying a sales document while committing fraud, the court official said without elaborating. They also were detained March 13. The judge's decision to charge the five means they can be held for two years while investigators gather evidence. The judge can then extend the detention for another two years. All five men were barred from contact with lawyers and family.
Posted by: Fred || 03/19/2004 12:13:37 PM || Comments || Link || E-Mail|| [275 views] Top|| File under:
UN pulls out of Kosovo flashpoint
UN staff have been pulled out of the flashpoint town of Mitrovica in Kosovo where two days of inter-ethnic clashes have left 31 dead. UN Secretary General Kofi Annan said the decision had been taken in view of the worsening security situation. He was addressing a special session of the UN Security Council after the worst violence since the 1999 Kosovo war. Mobs of angry Albanians set alight Serbian Orthodox churches and Serb-owned homes across Kosovo on Thursday. The attacks came as Nato announced it was sending another 1,000 troops to reinforce the 18,500 already there...cont'd...
Posted by: Nick || 03/19/2004 6:50:19 AM || Comments || Link || E-Mail|| [412 views] Top|| File under:
Imad Yarkas admits knowing Zougam
Spain's leading Al-Qaeda detainee, Imad Eddin Barakat Yarkas, admitted Thursday to know one of the Moroccans arrested in connection with the March 11 Madrid bombings, local media reported Thursday.


We figured as much. Yarkas was the big cheese of al-Qaeda in continental Europe pre-9/11, the only guy who was cool enough to talk one-on-one with Mohammed Atef.


Abu Dahdah claimed to know Jamal Zougam, one of the three Moroccans arrested in connection with Madrid's deadly bombings, because he had been a client to the fruit shop and the telephone-box business owned by Zougam in Madrid's Lavapies neighborhood, the report quoted Spanish judicial sources as saying.


Abu Dahdah, of course, is Yarkas's nom de guerre.


Abu Dahdah also said he had never established relations with Zougam nor was familiar with his ideology.


"No, certainly not lil old me!"
Posted by: Dan Darling || 03/19/2004 12:51:02 AM || Comments || Link || E-Mail|| [264 views] Top|| File under:
Fifth Column
Micro Protest in SF on Iraq Anniversary
One year after waves of protesters flooded downtown San Francisco in response to the beginning of the war, a smaller group of no-less dedicated activists returned to the city's streets this morning to demonstrate against the U.S. presence in Iraq. "Today is the beginning of a new campaign to call out empire when we see it," cried Carwill James, an activist working with Direct Action to Stop the War, as the crowd gathered at 7 a.m. in Justin Herman Plaza. Organizers have said this is the first of a series of protests planned for the coming year. After a moment of silence, hundreds of protesters marched down Market and Mission streets, accompanied by police determined to keep a tight lid on the day and the drum-heavy "Infernal Noise Brigade." But while the protests of March 20, 2003, drew thousands and led to nearly 400 arrests before noon, police estimated this morning's crowd at no more than 400 in all and made just 12 arrests.


(A total wash!)


The crowd was a microcosm of last year's event, complete with hard-core "black bloc" demonstrators alongside less grim "green bloc" environmental protesters and "pink bloc" demonstrators in tutus.


(Separated by color? Where have I heard of that?)


"We are disgusted with the way things are going and what's being sacrificed that doesn't need to be and the propaganda campaign to push this war on the American people," said Brianna Sheets, 20, a student at Chapman University in Orange County and a member of the tutu-clad pink bloc. Michael Kozart, a psychiatrist from San Francisco General Hospital, took the day off work and wore his white physician's coat to the protest. "I work in San Francisco in public health and I can see the ravages in our beleaguered system from resources being channeled into the war," he said. "The amount being spent every day on the war could alleviate problems here."


(Yes he IS the shrink and not a patient!)


The marchers massed outside the Beale Street headquarters of Bechtel Corp., a key target for its work in Iraq, which protesters have said amounts to war profiteering. Lines of protesters linked arms, some of them using plastic tubes to make the link, and tried to block the company's entrances.


(What no goon squads to pound them. So disappointing.)


"I'm here today because I am troubled that the United States is spending $80 billion to occupy a country that should be sovereign," said Sunaina Maira, —a professor of Asian American Studies at UC Davis who joined a group linking arms before the building. "We should be spending money for social services here."


(Note to college students: Few people (very few) make $$$ majoring in Asian, Black, Women, Hispanic studies. Takes some real courses.)


Marshall defended the company's role in Iraq. "Education, along with health, power, clean water and transportation -- those are the priorities we're working on in Iraq right now,'' he said. "Most of the demonstrators, if they actually took the time to learn the facts, would applaud that kind of work,'' he said.


(What would they do with facts?)


A man in front of the Pacific Gas and Electric Co. building spent some time shouting "Support the war, not the protesters," and then wandered away. Another protester read names of people killed in Iraq.


(Ying and Yang)


Protesters complained that the police presence was too heavy, but police made no apologies as they promised to keep traffic moving on Mission and Market.


(boo hoo)


"They're not going to have that intersection," Capt. Tim Hettrich said. "They can protest, we're giving them an area to protest. We're guaranteeing their First Amendment rights."


Less than 400 idiots protested today? I would think that there would be at least ten times that number of disgruntled unemployed! Maybe the economy isn't as bad as we thought. I think the SFPD should charge this whacko groups for protecting them. Send a bill to each of these Looney left organizations and if they don't pay arrest them. The there are pictures of the loons on the website, usual suspects.
Posted by: Cyber Sarge (VRWC CA Chapter) || 03/19/2004 6:43:02 PM || Comments || Link || E-Mail|| [396 views] Top|| File under:
Great White North
Khadr sez his bro needs your help
A Canadian whose family has strong ties to the al-Qaeda terrorist network pleaded with the federal government Friday to help his paralyzed 14-year-old brother return to Canada from Pakistan.

Abdurahman Khadr, 21, described his brother Karim, who was badly injured in a clash with security forces that killed their father, as an innocent victim.

"As a child, forget what his father or his mother thinks," Mr. Khadr said at a news conference. "As just a child, a Canadian child, I think he needs help."

Karim has been in a hospital in Pakistan since the shootout last October.

Mr. Khadr, who lives in Toronto, also pleaded with the Canadian government to ensure his mother and sister, who have expressed sympathy for al-Qaeda, are able to return from Pakistan. He said he worries they are under the spell of Muslim extremists and need to be away from them.

The Canadian government has denied them passports because they have repeatedly lost previous ones.

"My mother and my sister, they haven't done anything and I'm trying to save them before they do something," he said, noting they may try to travel illegally. "That's why I want them to come back to Canada — to be away from that influence of al-Qaeda."
Posted by: Dan Darling || 03/19/2004 12:56:08 PM || Comments || Link || E-Mail|| [285 views] Top|| File under:
Home Front: WoT
Al-Zawahiri Stayed with Bin Laden's Security Chief in San Jose in 1995
According to court records and extensive media reports, Ayman al-Zawahiri came to the U.S. in early 1995 on a fundraising trip for al Qaeda. He stayed near San Jose, Calif., with bin Laden's chief of security, Ali Mohammed — who had been subpoenaed by the Justice Department about his connections to terrorism only weeks before. ....

The FBI was already well aware of Ali Mohammed, whom the Justice Department had interrogated in December 1994, according to trial testimony and published accounts. Mohammed had links to known terrorists dating back to 1989, when the FBI photographed him training some of the World Trade Center plotters in firearms .... A former sergeant in the U.S. Special Forces, Ali Mohammed had even volunteered himself to the CIA and the FBI as an informant. According to a 2001 report in the San Francisco Chronicle, Mohammed's Army superiors suspected that the Egyptian native had been sponsored to Special Forces by the CIA. ....
Posted by: Mike Sylwester || 03/19/2004 11:48:40 PM || Comments || Link || E-Mail|| [270 views] Top|| File under:
Judge Rejects Prof.'s Free-Speech Claim
I didn't remember seeing this posted, from Monday:


A federal judge has rejected a former professor's claims that the government infringed on his right to free speech by prosecuting him on charges he helped raise money for terrorists. U.S. District Judge James S. Moody Jr. refused Friday to dismiss a part of the 50-count indictment against Sami Al-Arian, who is charged with using an Islamic charity and an academic think tank as a front to raise money for the Palestinian Islamic Jihad.

Al-Arian is scheduled to go on trial in January, along with Sameeh Hammoudeh, Hatim Naji Fariz and Ghassan Zayed Ballut, on charges that they provided financial and other support to the Palestinian Islamic Jihad, which has claimed responsibility for suicide bombings in Israel.
Al-Arian's attorneys were not immediately available for comment Monday. They have argued he is being prosecuted for his political beliefs and for supporting an organization that is involved in legitimate political and charitable activities.


Well, when your political beliefs include blowing people up, yeah, we'll prosecute you for that.


The prosecution responded that Al-Arian was a leader of a government-designated terrorist organization and was being prosecuted for facilitating acts of violence. He "assisted in funding the bloodshed in the Middle East," prosecutors argued in court papers. "This court agrees with the government that the indictment does not criminalize pure speech," Moody wrote. "Instead the ... indictment utilizes the speech of defendants to show the existence of the conspiracies, the defendants' agreements to participate in them, their level of participation or role in them, and the defendants' criminal intent."


Using their own words against them, how novel.


The defense also argued that raising money for the group should be protected by the First Amendment.


Sorry, if raising money for political parties isn't protected by the First Amendment, raising money for IJ isn't either.


But Moody said fund-raising does not have constitutional protection. Moreover, Moody concluded, "Stopping the spread of terrorism is ... a compelling governmental interest." Moody also rejected defense motions to strike the words "terrorism" and "terrorist" from the indictment because it could inflame jurors. The judge said the allegation of supporting a terrorist organization is an "essential element of two of the charges."


I'd say so.
Posted by: Steve || 03/19/2004 2:45:49 PM || Comments || Link || E-Mail|| [293 views] Top|| File under:
International-UN-NGOs
Blix says Iraq war may have worsened terror threat
But Spanish surrender has made us safer!More inane ramblings from our favorite dupe


The invasion of Iraq has polarized the Middle East and may have worsened the threat of terrorism, former United Nations weapons inspector Hans Blix charged on Thursday. On a tour of the United States to promote his book,


which has lots of pictures and was written with a crayon


"Disarming Iraq," Blix criticized U.S. President George W. Bush and British Prime Minister Tony Blair for engaging in a "witch hunt" to justify the U.S.-led invasion of Iraq one year ago. In a speech sponsored by the Chicago Council on Foreign Relations, Blix listed the negatives he believes have resulted from the war: polarized societies in the Middle East, a rift in NATO, damage to the U.N. Security Council, and no easing in the threat of terrorism. "The terrorism threat has not abated," he said.


Do these UN weenies live in the same world the rest of us do?


Asked to expand on his comments in light of the March 11 train bombings in Spain that killed more than 200, Blix said "it's clearly an increase in the terrorism. "It was ... al Qaeda or some related terrorist movement trying to tell states that they should not participate in the actions in Iraq," he said.

Genius


Blix said his task of seeking weapons of mass destruction in Iraq was undermined by the Bush and Blair governments, which probably knew they were exaggerating the threat to justify the invasion. "(The war) was more punitive than preemptive," he said.


Excuse me Hans, if you don't have anything informed to say, please STFU.


Apart from removing Saddam from power, Blix said he saw no benefit from the invasion and was skeptical of U.S. claims that Libya's subsequent decision to disarm was based on a fear that it could be next.


Ugh!, This guy is just clueless! I'm sure Kadaffey was more afraid of Blix' boy's tearing up the hotel bars.


What bothered him most, he said, was the manipulation of intelligence on Iraq and the lack of support for the weapons inspections process and the UN in general. "They are politicians, and we understand the need for hype. But still, as citizens, as voters, we want critical thinking, we want sincerity, not advertising hype," he said.


And the UN is comprised of America hating, career bureaucrats who will sink to any low including being complicit to mass murder in order to prevent their gravey train from drying up


Blix said the UN could play a key role in a fight against terrorism. "First of all, the struggle against terrorism must be a multilateral one, and I think the United States realizes that," he said. "This is not just an alliance of the willing, of big industrial states, but must have the rest of the world behind it."


Disgraceful, sour, bitter old fool.
Posted by: JerseyMike || 03/19/2004 7:54:13 AM || Comments || Link || E-Mail|| [440 views] Top|| File under:
Southeast Asia
Abu Sayyaf Suspect in Philippines Held
Authorities said Friday they have arrested a Muslim guerrilla who confessed to kidnapping an American man in the southern Philippines four years ago. National police chief Hermogenes Ebdane said Alkis Asari Alih, 28, also known as Abu Jarin, was arrested March 13 in southern Zamboanga city. During initial interrogation, Alih, a member of the Muslim extremist group Abu Sayyaf, confessed to participating in the abduction of Jeffrey Schilling, a Muslim convert seized in August 2000 after traveling to an Abu Sayyaf camp on Jolo island, Ebdane said. Schilling, of Oakland, Calif., escaped after almost eight months in captivity. His abduction initially set off doubts whether he was a hostage because he voluntarily traveled to the camp with his Filipina girlfriend. But Schilling later testified that Abu Sabaya, one of the group's leaders, had refused to let him go on suspicion that he worked for the CIA.

The al-Qaida-linked Abu Sayyaf is notorious for kidnapping and beheading hostages. About a month after Schilling's escape, the guerrillas seized three Americans — Guillermo Sobero of Corona, Calif. and missionaries Martin and Gracia Burnham of Wichita, Kan. Sobero was killed by the guerrillas and Martin Burnham died during a rescue raid. Gracia Burnham was wounded but was recovered by soldiers. Two of those captured, including Martin Burnham, died during a yearlong ordeal. Ebdane said Alih also confessed to having been one of the Burnhams' guards. The kidnapping spree prompted the United States to send troops and military instructors to help Filipino troops dislodge the rebels from their stronghold on Basilan island, near Jolo. The government says the Abu Sayyaf is now a spent force, down from about 1,000 members four years ago to about 300 now.
Posted by: Fred || 03/19/2004 6:18:04 PM || Comments || Link || E-Mail|| [281 views] Top|| File under:
Philippines arrests Abu Sayyaf thug
Authorities said Friday they have arrested a Muslim guerrilla who confessed to kidnapping an American man in the southern Philippines four years ago.

National police chief Hermogenes Ebdane said Alkis Asari Alih, 28, also known as Abu Jarin, was arrested last Saturday in southern Zamboanga city.

During initial interrogation, Alih, a member of the Muslim extremist group Abu Sayyaf, confessed to participating in the abduction of Jeffrey Schilling, a Muslim convert seized in August 2000 after traveling to an Abu Sayyaf camp on Jolo island, Ebdane said.

Schilling, of Oakland, California, escaped after almost eight months in captivity. His abduction initially set off doubts whether he was a hostage because he voluntarily traveled to the camp with his Filipina girlfriend. But Schilling later testified that Abu Sabaya, one of the group's leaders, had refused to let him go on suspicion that he worked for the CIA.
Posted by: Dan Darling || 03/19/2004 1:11:53 PM || Comments || Link || E-Mail|| [274 views] Top|| File under:
Malaysian Co. to Sell Some Businesses
A Malaysian oil-and-gas company whose subsidiary manufactured components for Libya's clandestine nuclear weapons program announced Friday it is selling some of its businesses, but did not say which ones. A wholly owned subsidiary, Scomi Precision Engineering Bhd., or SCOPE, was recently linked to a black market network that supplied Libya, Iran and North Korea with weapons-making technology. Scomi is controlled by Kamaluddin Abdullah, the only son of Prime Minister Abdullah Ahmad Badawi.

SCOPE manufactured some 25,000 centrifuge parts for enriching uranium that were seized last October en route to Libya. That operation uncovered a network led by Pakistan's top nuclear scientist, Abdul Qadeer Khan. Malaysian police cleared SCOPE of knowing the parts were bound for Libya, or intended for nuclear use. The company says it thought they were destined for the oil and gas industry in Dubai. Scomi built a factory to manufacture the parts between 2001 and 2003, but it said the deal —valued at $3.42 million — amounted to a tiny fraction of its business. The deal was brokered by Buhary Abu Syed Tahir, a business associate of Kamaluddin who has been identified by President Bush as the chief financial officer of Khan's network.
Posted by: Fred || 03/19/2004 12:41:53 PM || Comments || Link || E-Mail|| [282 views] Top|| File under:
Thai Police Chief, Army Commander Fired
Thailand's national police chief and a regional army commander were fired Friday for failing to control growing unrest in the Muslim-dominated south. The dismissals were announced hours after unidentified arsonists set fire to about 40 sites in two southern provinces Thursday night. On Friday, a gunman on a motorcycle fatally shot a village headman at a tea shop. The violence highlights the growing ease with which assailants have been carrying out hit-and-run attacks in the south. More than 50 people — mostly security personnel and government officials — have been killed this year. Government officials have blamed Islamic separatists affiliated with to international terrorists, possibly the al-Qaida-linked group Jemaah Islamiyah.

Deputy Prime Minister Wissanu Krea-Ngam said national police chief Gen. Sant Sarutanond and Lt. Gen. Pongsak Ekbanasing, the army commander of Region 4, which is responsible for the south, have been reassigned to work in the office of the prime minister. "The removal is mainly because of the unrest in the south," Wissanu told reporters. Deputy police commander Gen. Soonthorn Saikwan was appointed acting chief of police. There was no immediate word on who would replace Pongsak.
Posted by: Fred || 03/19/2004 12:05:20 PM || Comments || Link || E-Mail|| [290 views] Top|| File under:
40 sites burnt down in southern Thailand
Unidentified arsonists on motorcycles set a string of fires targeting mostly deserted police checkpoints in southern Thailand. The attackers set fire to nearly 40 sites in the provinces of Pattani and Songkhla late Thursday, Police Maj. Gen. Paithoon Pattanasophon said in a telephone interview. Paithoon reported no casualties from the blazes, adding that they caused panic but no major damage. Three government-owned trucks, five houses and at least 30 deserted police checkpoints were set on fire, he said. Many police checkpoints, the prime targets of attacks, were left unattended following a Jan. 4 raid on an army armory by suspected Muslim separatists. The fires were set between 9 p.m. and 10 p.m. (1400-1500 GMT) in Pattani and about an hour later in neighboring Songkhla province. No one claimed responsibility for the attacks but police said eyewitnesses told them young men riding motorcycles set fire to the police checkpoints and then sped away.

A prominent lawyer, Somchai Neelahphaiji, who is defending five Muslims accused of participating in the raid and four suspected Thai members of the Jemaah Islamiyah terror network, went missing last Friday from a Bangkok hotel. Deputy Prime Minister Chavalit Yongchaiyudh told reporters Thursday he has been kidnapped by unidentified people but denied state involvement. "The government has to take responsibility for the disappearance of lawyer Somchai,'' said Waedueramae Mamingchi, chairman of the Pattani Islamic Council. "If the government does not give priority to this, the violence will inevitably intensify ... I fear that this matter will sow discontent among the Muslims.''
Posted by: Dan Darling || 03/19/2004 2:31:51 AM || Comments || Link || E-Mail|| [304 views] Top|| File under:
Syria-Lebanon-Iran
Fires Burning After Kurd Riots in Syria
Fires still burned on the outskirts of Qamishli on Friday, eight days after the start of Kurdish-Arab riots that spread to three other north Syrian towns and killed 25 people. Faisal Youssef, an executive of the Progressive Kurdish Party, said the city, 450 miles northeast of Damascus, was returning to normal, but local Kurdish groups have canceled their celebrations to mark Nowruz, the Kurdish New Year, which falls on Sunday. The festivities, which usually feature bonfires and folk dancing, will not take place "to prevent infiltrators from undermining historic relations between Kurds and Arabs," Youssef said Thursday by telephone.

Kurds in Syria, Iran, Turkey and Lebanon and Iranians mark Nowruz on March 21 every year. The feast, which symbolizes purification of the soul, dates back to the pre-Islamic religion of Zoroastrianism. Clouds of smoke that could be seen in neighboring Turkey rose from barns of fodder set alight last weekend during the riots, Youssef said.
Posted by: Fred || 03/19/2004 1:55:34 PM || Comments || Link || E-Mail|| [289 views] Top|| File under:
Terror Networks
Hamas Website Hosted In Sweden
A website linked to the terrorist organization Hamas has been hosted in Sweden. It has moved to a host in Russia. The security police has had this site on its radar for a long time, but hasn't done anything about it... Instead it was the Internet provider TeliaSonera that shut down the site after receiving complaints from e.g., the Jewish Community in Gothenburg.

Click here for some examples from the website. You will find excerpts from The Protocols of the Learned Elders of Zion, fatwas, and stories by suicide bombers. I wonder who the guy is on the right side of the Hamas leader Abd al-Aziz al-Rantissi.

The web host company has received about $2650 per month from a group of Palestinian students in Lebanon. Ousama Al-Mardini has most of his customers in the Middle East.
Posted by: Martin Lindeskog || 03/19/2004 11:57:09 PM || Comments || Link || E-Mail|| [291 views] Top|| File under:
Belmont Club: The Toothpaste Effect
Trimmed to one paragraph; I suggest reading the whole thing.


The Serbs will flee and the UN with them. The US offensive in Pakistan and Afghanistan,  unrest among Syrian Kurds and continued resistance to the Mullahs in Iran against which the Islamists can mount no military riposte has naturally reduced them to attacking civilian targets wherever they can -- attacks which the press represents as great victories -- and there are no softer targets than those in Europe. The dreadful strokes which will now descend upon the Old Continent will not, as some imagine, bring down the New. They will simply smite the Old, passing easily through their Maginot Line of treaties and accords with the same ease as an icepick through a sheet of paper.
Reiterating some comments on my 'blog: There was a 48 hour turnaround between the new Spanish Government's declarations and the upsurge in violence there. That's pretty fast; they've either planned this or are adapting very fast. I think they've been searching for a while for a place where their attacks are effective, not in a tactical sense of being able to massacre civilians, but in being able to turn it to strategic advantage. You see, the terrorists, as far as the Iraqi theater of operations go, are having problems, unless something changes soon (and it might): they can kill a lot of civilians but it doesn't get them anywhere. Contrast this with the Tet Offensive, which did have strategic (or perhaps the better term is moral? Hmm, too many different meanings there) effects despite the fact that the VC sufffered huge casualties and lost the battles. Giap wrote that they thought they had lost the Tet Offensive, until they saw the TV reports of demonstrations in the US. Al Qaeda needs a place to fight battles where they'll have a strategic effect even if they lose. I suspect they think they've just found it.
Posted by: Phil Fraering || 03/19/2004 6:02:26 PM || Comments || Link || E-Mail|| [493 views] Top|| File under:
How al-Qaeda uses the internet
The Internet has replaced Afghanistan as the main meeting place for radical Islamists, according to experts studying Al Qaeda's presence on the web.


We've noted that here from time to time, I think ...

They say the Internet is one of Al Qaeda's key survival tools, through which it is waging a relentless propaganda campaign to incite war against the West. Thomas Hegghammer, who researches Islamist websites at the Norwegian Defence Research Establishment, last year found a 42-page document detailing how terrorist attacks timed for the Spanish elections could damage the Western coalition in Iraq. "Spain can stand a maximum of two or three attacks before they will withdraw from Iraq," the document said. With hindsight, it suggests a further possible link between Al Qaeda and the Madrid blasts. "What was surprising both to us and to other analysts was the level of sophisticated analytical thinking in the document," Mr Hegghammer said.


That's because a lot of people make the mistake of assuming that just because they're crazy they aren't also exceedingly ruthless and sophisticated SOBs. I don't.

"It is very informed about the internal political situation in Spain, in Britain, as well as in Poland. This is quite unique in the Al Qaeda literature which we've seen so far."


The reference to the UK and Poland may be a clue about other future attacks. My guess is that the UK's safe for now and will remain so as long the Tories are more hawkish than Labour. Not too sure about the Poles, though.

Mr Hegghammer says there may now be tens of thousands of Islamist web sites inciting violence.


I'm not sure there are nearly that many, at least in terms of which ones have ties back to the official propaganda line from the media committee. ICT pegged the figure in the low dozens in early 2002 and let's say it's doubled since then, but that still only makes it ~100 websites that we're talking about here. The rest are just wannabes, though they still do the wetwork of recruiting and indoctrinating new krazed killers.

He says Al Qaeda is not just a terrorist organisation but sees itself as a global movement, an ideology out to win over the Islamic world. "The Internet is important in maintaining a certain cohesion among like-minded radical Islamists," Mr Hegghammer said. "It has, in a sense, replaced Afghanistan as a meeting place." But how easy is it to log on to Al Qaeda? It often has to shut down or move its websites but Lateline reporter Margot O'Neill yesterday found Al Qaeda's main website functioning freely, off an Internet server in Germany.


That would probably be al-Neda (the Call), though Farooq.net has replaced it in recent months. My guess is that whichever one it is it won't be there tomorrow - these sites move fast.

The site is not just religious tracts. Al Qaeda now videos many of its actions and puts them online, like the horrific murder of American journalist Daniel Pearl. Mr Hegghammer does not believe the West should try to shut down such websites, saying it could learn from them instead.


I would agree, except that orders are now being issued online. That was how both the An Najaf crowd and Istanboomers got their marching orders and my education takes second fiddle to people being killed.

"The thing that we, the West, might do with the Internet and with all these radical Islamist websites is not to close them down or track them down but rather to read them more in detail and to try to understand the ideology," he said. "That is where you really get the early signs of the ideological developments, which are later going to affect us, or might affect us, physically." Former Reuters journalist Paul Eedle is one person who has been examining radical Islamic websites closely, who has become one of the world's leading experts on Al Qaeda's use of the Internet. In an interview with Lateline's Tony Jones, the award-winning reporter says Al Qaeda is using the Internet to spread a sophisticated propaganda campaign, as well as using it for training and operational purposes. And he says it is virtually impossible for intelligence agencies to track down Al Qaeda messages because of their simple approach.


It's the same reason we can't shut down the kiddy porn business, more or less. Or these idiot spammers that we've been dealing with recently.
Posted by: Dan Darling || 03/19/2004 12:27:36 AM || Comments || Link || E-Mail|| [272 views] Top|| File under:
Iraq-Jordan
From an Iraqi blogger -- on this one year anni........
THE MESOPOTAMIAN -- dated March 19th
Hi,

I have just listened to President Bush's speech on CNN. I just couldn't leave the keyboard without saying something. Because the warmth of the Presidents' words of friendship and commitment to our people really did make my eyes moisten. Not even the openly hostile report by the CNN reporter could spoil the feeling.

God will be on the side of good men, and it is clear for this middle-aged man who the good men are.

Hail dear El Bush. Thanks to you and all the Coalition men and women. Long may live our alliance and friendship. Victory by the Grace and Help of Allah is assured.

Alaa
Posted by: Sherry || 03/19/2004 5:12:55 PM || Comments || Link || E-Mail|| [294 views] Top|| File under:
Afghanistan/South Asia
Pakistan red-faced on discovering "high value" terrorist
DEBKAfile Reports Exclusively: Pakistan red-faced on discovering "high value" terrorist target its troops surrounded in Waziristan was not bin Laden's No. 2 Zuwahiri but chief of Pushtun Ahmadi tribal federation. DEBKA sources estimate that any harm to Pushtun chief would spark wholesale tribal war offensive against Pakistan
Posted by: Yosemite Sam || 03/19/2004 3:38:02 PM || Comments || Link || E-Mail|| [394 views] Top|| File under:
Taliban and AQ warn that they'll hit us back if we don't stop hunting them
LMAO, we must be doing a number on these asshats... someone should let them know that begging for us to stop pounding them is not the most effective way to inspire fear in us ;)


DUBAI (Reuters) - A Taliban spokesman vowed on Friday the group will attack U.S. and Pakistan forces if they do not stop hunting Taliban and al Qaeda militants along the Pakistan-Afghanistan (news - web sites) border.

"We will carry out more attacks against international coalition forces if they continue to chase us," the spokesman, identified as Abdul Latif Hakimi, said in taped comments translated into Arabic by Al Jazeera television.

"The Pakistani government has betrayed us in a way that history won't forget and this is why we will launch attacks against them," said Hakimi, whose face was covered when he appeared in the broadcast.
Posted by: Damn_Proud_American || 03/19/2004 2:27:22 PM || Comments || Link || E-Mail|| [278 views] Top|| File under:
Iraq-Jordan
Polish Leader Affirms Commitment in Iraq
President Aleksander Kwasniewski told President Bush on Friday that Polish troops will stay in Iraq ``as long as needed, plus one day longer,'' his national security adviser said.


I knew the Poles had balls.


The comments came one day after Kwasniewski said Polish troops might leave Iraq months earlier than planned and that Poland had been ``misled'' by intelligence concerning Iraq's suspected weapons of mass destruction arsenal.


That's how the press quoted him.


Kwasniewski pledged to keep the troops in Iraq during a phone call from Bush marking the anniversary of the U.S.-led invasion of Iraq, the adviser,

Marek Siwiec

, told reporters. Siwiec said Bush thanked Kwasniewski for Poland's military involvement in Iraq. Poland commands a multinational force of some 9,500 troops - including 2,400 of its own - in south-central Iraq.
``President Kwasniewski confirmed our further involvement in the Iraqi mission and that we will be there as long as needed, plus one day longer,'' Siwiec said.


Nice to know who you can count on.


The White House moved quickly to underline Poland's commitment, distributing a statement from the Polish embassy in Washington that cited `misinterpretations' of Kwasniewski's earlier remarks.
``Poland will not withdraw from Iraq until the mission of stabilization is successfully accomplished and counts on effective cooperation with the United States, Great Britain, Spain and other NATO and UN members states,'' the embassy statement said.


Ooooh, do I detect a bitch slap in there?


It said Saddam Hussein had ``misled the world in believing that he had had the weapons of mass destruction and might use them. This was the essential reason to take up the mission in Iraq.'' The statement quoted Kwasniewski as saying that a decisive factor in fighting terrorism was for democratic states to maintain unity and solidarity. ``Demonstration of weakness in the face of terrorist attacks aims at the foundations of democracy and security of all nations and world peace,'' the embassy said.


Amen


Siwiec said Kwasniewski's Thursday comment about being ``misled'' was meant to criticize intelligence failures in general, not Washington. ``It was not a complaint by Poland addressed to the United States,'' he said. On Thursday, Kwasniewski told French reporters he felt ``uncomfortable due to the fact that we were misled with the information on weapons of mass destruction,'' according to a transcript released by his press office.


Ahhh, French reporters. That explains the spin.


He then told a separate news conference, ``This is the problem of the United States, of Britain and also of many other nations.''


True.


Kwasniewski had also said Poland might start withdrawing its troops from Iraq early next year, months before a planned withdrawal. He had cited progress toward stabilizing Iraq.
Posted by: Steve || 03/19/2004 2:03:28 PM || Comments || Link || E-Mail|| [293 views] Top|| File under:
Afghanistan/South Asia
Suspects Arrested Near Pakistan Border
U.S. and Afghan troops have captured "semi-senior" terrorist leaders along the border with Pakistan, an Afghan government spokesman told The Associated Press on Friday. The news came as border officials said Pakistan appeared to have blocked roads leading from the showdown in the South Waziristan tribal area, where Pakistani officials said forces had trapped al-Qaida No. 2 Ayman al-Zawahri in a massive four-day offensive. The arrests were made somewhere in Afghanistan's lawless border provinces, Jawed Ludin, a spokesman for President Hamid Karzai, told the AP. He said it was unclear if those detained had fled the battle in Pakistan and declined to give any details of who might be in custody. "In recent days, there have been arrests, there have been encounters," Ludin said. "Some of the arrests have included semi-senior leadership within the terrorist elements on the Afghan side, possibly with strong links to al-Qaida."

The Afghan government considers holdouts from the ousted Taliban regime terrorists, but Ludin declined to give details or comment on their nationality. U.S. military spokesman Lt. Col. Bryan Hilferty said he did not know of any such arrests in the last few days, though several members of the Taliban had been detained in recent weeks. None was a top leader, Hilferty said.
Posted by: Fred || 03/19/2004 1:50:56 PM || Comments || Link || E-Mail|| [274 views] Top|| File under:
Jamiat-e-Ulema Islam seethes against Waziristan operation
Hardline Islamic clerics in Pakistan denounced on Friday a military operation against al Qaeda militants and said it could breed more terror strikes.

"This operation in Wana will ultimately increase terrorism in reaction to the government's oppression on innocent civilians," said Maulana Fazal-ur-Rehman, head of the pro-Taliban Jamiat-e-Ulema Islam party.

"The army can make a government tremble by using the power of the gun, but they cannot control resistance."

Rehman accused the government of succumbing to U.S. pressure and "irrational use of force against civilians".

"It will lose support for its war against terrorism by killing its own countrymen and those blamed for terrorism will only gain," he said

Rehman said the foreigners the Pakistani army was hunting were mostly central Asian origin and had lived in the tribal belt since the mid-1980s when they fought the Soviet occupation of Afghanistan.

"They fought against the Russians and they have lived in Pakistan's tribal belt since then. They have married here and they are now mixed with our people," he said.

"They were considered heroes during Cold War by our army, but now they are labelled as terrorists by the same army -- it's U.S. pressure and nothing else."

Mufti Nzaimuddin Shamzai, a senior cleric at Karachi's radical Binori Town religious school, also accused the government of caving in to U.S. pressure.

"The operation will only create more hatred and reaction in the country, it will not resolve the problem of terrorism," said Shamzai, who called for a holy war in 2001 in response to the U.S. invasion of Afghanistan that overthrew the Taliban.

"They are resisting because they have no option other then to resist," he said of the militants under attack. "I fear the operation could threaten the very fibre of the state."

Shamzai was once a close associate of Mullah Mohammad Omar, the leader of Afghanistan's ousted Taliban movement that has re-emerged as a guerrilla force being hunted by U.S. forces.
Posted by: Dan Darling || 03/19/2004 1:24:03 PM || Comments || Link || E-Mail|| [286 views] Top|| File under:
Dawn's take on Ayman's last stand
Cutting out all of the stuff we already know to get to the new info.


The operation was launched in Shin Warsak, Zha Ghondai and Kaloosha villages to flush out suspected Al Qaeda militants, Taliban and their local protectors, officials said.

Inter Services Public Relations chief Maj-Gen Shaukat Sultan said he had no figures about casualties suffered by troops, but highly credible sources said that six soldiers were killed and as many wounded in the fighting.

Casualties among the militants were not known but one official source said this could be 'very high' given the fact that civilians in the area had been evacuated to safe locations.

Officials said that 7,000 regular troops of the Pakistan Army and paramilitary Frontier Corps were pressed into action backed up by Cobra helicopter gunships and F-7 fighter jets to capture or kill foreign militants and their local protectors.

"We are taking extra care to ensure that unconcerned people are not troubled. As for the militants; we had given them ample time to surrender peacefully or leave the area. They and their local protectors have brought this upon themselves. They asked for it," South Waziristan administrator Muhammad Azam Khan told Dawn on phone from Wana.

The area was cordoned off at around 0700 hours and residents in the entire stretch of operation were given three hours to evacuate to two designated places in an obvious effort to what an official described as separate the 'good from the bad'.

Locals in Wana said about 1,200 families had taken shelter in the dusty town to escape shelling in the embattled zone. "There is chaos and panic. It's been a hellish day with shells falling and guns booming all around," said a resident reached on phone.

Officials said the troops engaged the militants at 10am once the three-hour deadline given to civilians expired. Locals in Wana said a shell hit a house in Kazha Panga killing 13-year-old Din Muhammad and wounding 13 others, including three women and five children.

The bodies and the wounded were taken to a private hospital, they said. Officials said that troops mostly used heavy artillery and fired mortars and rockets on militants holed up in compounds.

"We believe that some foreign militants are still out there, probably making their last stand," Brig Shah said. But most militants had left Kaloosha after putting up a bloody resistance to paramilitary troops on Tuesday, he added.

In Kuth Kali, a small village near Karikot, militants believed to be foreigners were offering tough resistance, officials said. "Our guys on the field who have engaged them say militants don't seem to understand Pushto," said one senior official.

Troops were firing mortars into Kuth Kali till after midnight when this report was filed. "I can still hear explosions. I have lost my sleep," said Muhammad Dilawar, a resident in Karikot.

Officials said that fierce winds and cloudy weather prevented helicopters from taking full part in the operation. Fighter jets were usedonly to provide cover to ground troops, they added.

But while troops battled militants at four different locations, the major thrust of the operation was Shin Warsak, a relatively plain area surrounded by small hillocks with a population of about 10,000.

Dawn has learnt on good authority that one of the men who had broken through a paramilitary security cordon in what looked like a bulletproof double-cabin pick-up truck amid hails of bullets on Tuesday could be Ayman Al Zawahiri.

Sources said the truck, which had survived bullets, was later found abandoned after it had rammed into a wall. "He seems to have been wounded and appears to be holed up somewhere in that area," claimed two different sources. "It is Shin Warsak where troops are facing the stiffest resistance," said these sources.

One source familiar with the Tuesday's operation said the truck that had broken through the cordon was closely followed by two other speeding pick-ups. Both, however, were blown up by paramilitary troops with mortars and shells.

A credible source said the sheer number of foreign militants - between 500 and 600 - who had put up a big fight on Tuesday, had raised suspicions of the likely presence of a 'high-value target.'

Another source told Dawn that the Egyptian surgeon was believed to be hiding in Shin Warsak. A senior security official acknowledged his men in the field too had picked up the same intelligence but said it was still too early to say anything with certainty.

"There is this perception. Let's hope this is true. If he is there, nothing like it," said the official. He, however, thought that Ayman Al Zawahiri and his men, if they were there, would rather want to put up a last stand and die than give themselves up. "Unless, of course, they run out of ammunition," he added.

Officials said troops surrounding the area were not going into the villages due to darkness and fierce resistance by the suspected foreign militants holed up there.

"Our men have also picked up these reports from the field but I don't think this is true," one official said. Officials said the operation was likely to continue for the next couple of days.

"We are determined to finish this business as quickly as possible," said Brig Shah. "There will be no let-up until we have wiped out the militants and cleaned the entire area."

Haji Pazir adds from Miramshah: An army major and a soldier were killed when a convoy they were accompanying was ambushed in the Shawal area in the North Waziristan Agency.

Maj Waheed, company commander, and Musa Khan, a nursing orderly, died and three others were wounded when attacked by suspected militants near Dabar Miyami.

There was an exchange of fire that lasted for about two hours, officials said, adding both sides used heavy weapons. In another incident, two soldiers were injured when a military truck hit a landmine on the Mirali-Miramshah road. The injured were taken to the agency headquarters hospital in Miramshah.
Posted by: Dan Darling || 03/19/2004 1:07:36 PM || Comments || Link || E-Mail|| [292 views] Top|| File under:
Gunmen attack paramilitary patrol in Karachi
Gunmen attacked a paramilitary rangers' patrol in the Pakistani city of Karachi on Friday, killing one officer and wounding six other people. The gunmen sprayed the vehicle with bullets from their own car on the main Faisal Road before fleeing. Two officers were critically wounded while four bystanders were also injured, police said. "It could be a reaction to the Wana operation," police chief of investigation, Fayyaz Leghari, told the Associated Press.
Posted by: Dan Darling || 03/19/2004 1:06:05 PM || Comments || Link || E-Mail|| [278 views] Top|| File under:
Al-Qaeda fighters in Waziristan now number 400
General Shaukat Sultan told reporters in Islamabad that it would be ``speculation'' to say the target is Ayman al-Zawahiri, Osama bin Laden's top aide in the al-Qaeda terrorist network.

The fighters, armed with machineguns, mortars and rocket- propelled grenades, are putting up intense resistance that has caused many casualties among the Pakistani troops, Sultan said without providing details of casualties. The Pakistanis have responded with strikes from Cobra helicopters, while so far holding off on the use of warplanes, he said.

``From the preparedness and the hardened fortresses that they have built, we assume the presence of a high-value target but we are not sure who it is,'' Sultan said.

Pakistanis and foreigners are among the fighters being hunted in the operation, Sultan said. Two of those killed by the military today were identified as a Chechen and an Arab, he said without elaborating. Twenty-six fighters were killed on Tuesday.

The Pakistani operation to hunt down the fighters ranges across an area of 50 square kilometers (20 square miles), taking in mountains and lowlands, Sultan said. The assault on their positions began Tuesday.

``The operation will continue until the mission is accomplished,'' he said.

The militants are completely surrounded by the security forces and there is no chance of anyone escaping, Sultan said. No one has sighted Zawahiri in the region and, on the whereabouts of Osama bin Laden, ``your guess is as good or bad as mine,'' he said.
Posted by: Dan Darling || 03/19/2004 1:03:47 PM || Comments || Link || E-Mail|| [271 views] Top|| File under:
Africa: Horn
100 women raped and murdered in Janjaweed attack
More than 100 women have been raped in a single attack carried out by Arab militias in Darfur in western Sudan. Speaking to the BBC, the United Nations co-ordinator for Sudan, Mukesh Kapila, said the conflict had created the worst humanitarian situation in the world. He said more than one million people were affected by "ethnic cleansing." He said the fighting was characterised by a scorched-earth policy and was comparable in character, if not in scale, to the 1994 Rwandan genocide. "It is more than just a conflict. It is an organised attempt to do away with a group of people," he said.

Mr Kapila said 75 people were killed in the attack on the village of Tawila at sunrise by Arab militiamen two weeks ago. "All houses as well as a market and a health centre were completely looted and the market burnt. Over 100 women were raped, six in front of their fathers who were later killed," he said. A further 150 women and 200 children were abducted. This attack a fortnight ago is one of many across the arid territory. Village after village is being razed to the ground by the militias, he said. To compound the problem, aid agencies can only reach small parts of Darfur and are subject to attacks. Mr Kapila called for more aid and for urgent international intervention to bring about a ceasefire in the war. "I was present in Rwanda at the time of the genocide, and I've seen many other situations around the world and I am totally shocked at what is going on in Darfur," he told the BBC Radio 4's Today programme. "This is ethnic cleansing, this is the world's greatest humanitarian crisis, and I don't know why the world isn't doing more about it."
Posted by: Dan Darling || 03/19/2004 12:59:08 PM || Comments || Link || E-Mail|| [262 views] Top|| File under:
Afghanistan/South Asia
Pakistani forces attack Shin Warsak
Thousands of Pakistani army reinforcements joined a major offensive today in tribal border villages where al-Qaeda's No. 2 leader, Ayman al-Zawahri, is believed surrounded, while Afghan authorities reported the arrests of midlevel terrorist leaders on their side of the border.


If true, it looks like this was the al-Qaeda mother lode. Yet another indication that Ayman may be nearby ...


Townspeople said heavy guns fired through the night and jet fighters were visible in the area, as fighting spread today to two more villages in South Waziristan, where Pakistani paramilitary forces began an operation against al-Qaeda and Taliban fugitives four days ago.

Helicopter gunships fired rockets at houses in Shin Warsak, nine kilometers (five miles) southwest of the main town of Wana, said the villagers, who were streaming out of the besieged region in pickup trucks loaded with families and possessions.

"More people are moving than I could imagine," said Rahman Wazir, a 25-year-old man who runs a telephone call box in Wana, where the market was eerily quiet. "Men and women are crying. They have left their homes and they have left their orchards."

Residents reported seeing scores of army trucks, carrying troops and weapons, including light artillery and heavy machine-guns, and some armored vehicles. Army troops took up positions on rooftops of private homes to provide security for the convoy of troops moving from Wana to the target areas.

U.S. national security adviser Condoleezza Rice said a "fierce battle was raging" but the United States did not have any independent confirmation that al-Zawahiri is surrounded.

Asked if the United States was dismissing the Pakistani claim, she said, "no, not at all. I think the Pakistanis know their business."

Gen. Richard Myers, chairman of the joint chiefs of staff, also responded cautiously, but added al-Zawahri's capture would be a major victory.

"By itself it's not going to stop plots that are already under way," Myers told CNN. "But when you take the head off an organization it's obviously going to have an impact."

Meanwhile, a spokesman for Afghan President Hamid Karzai said U.S. and Afghan troops have captured "semi-senior" terrorist leaders along the border with Pakistan, as they tightened security along the rugged frontier.


The hammer and anvil strategy seems to be panning out rather well ...


Presidential spokesman Jawed Ludin said it was unclear if those detained had fled the battle in Pakistan, and declined to give any details of who might be in custody.

"Some of the arrests have included semi-senior leadership within the terrorist elements on the Afghan side, possibly with strong links to al-Qaida," he told AP in Kabul.

A Taliban spokesman, Abdul Samad, told AP in a phone interview that both al-Zawahri and bin Laden are alive and hiding inside Afghanistan, far from the Pakistani guns.

"Muslims of the world - don't worry about them, these two guests. they are fine," he said.

Villagers around Wana reported a lull in the fighting this afternoon, amid reports that tribal elders were attempting to mediate with local authorities and establish a cease-fire. A noon deadline to surrender passed without further fighting.


This appears to be the second cease-fire attempt today. They're sure giving Ayman plenty of chances to mount an escape attempt if he plans on doing it ...
Posted by: Dan Darling || 03/19/2004 12:51:07 PM || Comments || Link || E-Mail|| [269 views] Top|| File under:
Pakistan Adds Troops in al-Qaida Hunt
Thousands of Pakistani army reinforcements joined a round-the-clock offensive Friday in lawless border villages where al-Qaida's No. 2 leader was believed to be surrounded along with hundreds of other militants hunkered down in heavily armed mud fortresses. The troops set up a cordon around a 20-square-mile area, as residents _ many said to be sympathetic to the militants _ streamed out of the besieged region in pickup trucks loaded with their families and possessions. Afghan authorities reported the arrests of midlevel terrorist leaders on their side of the border. Army spokesman Gen. Shaukat Sultan said the army believes a mix of foreigners and local Pakistani tribesmen are holed up in several villages in South Waziristan, where Pakistani paramilitary forces began an operation against al-Qaida and Taliban fugitives four days ago. "From the type of resistance we are getting ... the militants could be anything from 300 to 400," he told a news conference.

Sultan said authorities' intelligence assessment was that a high-level fugitive was among the fighters, although he had not been seen and it was unclear whether it was Ayman al-Zawahri, who is Osama bin Laden's deputy. "The type of resistance, the type of preparation of their defensive positions, the hardened fortresses they have made means we can assume that there could probably be some high-value target there," Sultan said from the army press office in Rawalpindi, a city near the capital, Islamabad. But he disputed claims by four senior Pakistani officials that captured militants had revealed that al-Zawahri was among them, and possibly injured. "So far, whatever people we have apprehended, we have not got confirmation from them," he said _ but quickly added the army could not share such intelligence anyway in an ongoing operation.

Villagers in Wana, the main town in South Waziristan, said heavy guns fired through the night and jet fighters were visible in the area, as fighting spread Friday to two more tribal villages. Helicopter gunships fired rockets at houses in Shin Warsak, five miles southwest of Wana, the villagers said. Residents reported seeing scores of army trucks carrying troops and weapons moving from Wana to the targeted areas.
Posted by: Fred || 03/19/2004 12:02:26 PM || Comments || Link || E-Mail|| [281 views] Top|| File under:
Iraq-Jordan
SELECTED HIGHLIGHTS FROM OIF: THE FIRST YEAR
Operation Iraqi Freedom Coalition Forces have successfully liberated 25 million Iraqis from the brutal dictatorship of Saddam Hussein. These highlights provide information regarding the accomplishments of the Coalition throughout the past year.

The OIF Coalition is comprised of 34 countries, including 11 NATO countries, and they have provided over 22,000 troops to support the efforts in Iraq. There are two multi-national divisions in Iraq: one led by the United Kingdom in central-south Iraq, and one led by Poland in south Iraq.

The international community has pledged at least $32 billion to improve schools, health care, roads, water and electricity supplies, agriculture and other essential services. The World Bank, International Monetary Fund, the European Union, and 38 countries have pledged to extend loans and grants to Iraq. Other nations are contributing humanitarian assistance, extending export credits and reducing Iraqi debt. The UN Security Council on Oct. 16, 2003, unanimously approved Resolution 1511 that calls on member states to support the work of the multinational force in Iraq.

Security:
America's armed forces are taking the offensive against remnants of Saddam Hussein's regime and foreign terrorists, leading more than 1,600 patrols a day and conducting an average of 180 raids a week.


45 of the 55 most wanted Hussein regime members have been captured or killed, including the brutal dictator himself, whose capture sent a powerful message to the Iraqi people that the tyranny of the past will never return. The capture of Saddam Hussein provided a boost to intelligence throughout western Iraq.


The quality of intelligence is cascading as a result of the Saddam capture: the intelligence is of higher quality and allows a higher level of captures. Saddam's capture is allowing the Coalition to apprehend more mid-level financiers and organizers.


More than 230,000 Iraqis now provide security for their fellow citizens, and Iraqi security forces now account for the majority of all forces in Iraq. These forces include Iraqi Police, Iraqi Civil Defense Corps, Iraqi Border Police, Iraqi Facility Protection Service and the New Iraqi Army.
Law/Governance:
Since July, the 25-person Iraqi Governing Council has had the authority to: name interim Ministers; exercise government oversight; prepare policy initiatives on Iraq's national security, including reform of the armed forces, police and courts; lead development of a constitution; and approve Iraq's national budget. 24 Iraqi Cabinet Members also contribute to the business of the government.


First time in 13 years, an ambassador to the US was appointed to restore diplomatic relations.


90% of Iraq's districts have municipal/government councils with more than 19 million Iraqis engaging in local political discourse


Ministry of Justice has established a Council of Judges to oversee the judiciary and prosecutors. Also, defendants are now provided lawyers.
Public Health:
240 hospitals and most of Iraq's 1200 clinics have reopened. 70 private hospitals are operating


800 tons of high protein biscuits have been delivered to 15 Governorates for malnourished children and pregnant/nursing mothers.


1.09 million humanitarian daily rations have been distributed to date.


22 million children and 700,000 women have been inoculated against diseases since the war; 90% of all Iraqi children now receive routine vaccinations


Pharmaceuticals distribution improved from 0 to 12,000 tons today,
more than $210 million approved for the Iraqi Ministry of Heath for pharmaceutical supplies and equipment, basic health care services, medical equipment and power generators for hospitals
Schools:
Nearly all schools are open and 5.1 million students are attending class


25 Fulbright Scholarships awarded for the first time in 14 years; Fulbright Office added 2 new programs for Iraqis


Over 13,500 school buildings in Iraq; $4.4 million spent to complete 2,299 school renovations; UNICEF and other NGOs are rehabilitating 105 schools; 183K desks, 57K chairs, 61K chalkboards and 25K metal cabinets have been distributed


33,000 teachers and 3,000 supervisors trained in instructional practices and classroom management strategies
Commerce and Trade:
Iraqis use a single, unified currency for the first time in 15 years; 4.6 trillion new Iraqi dinars in circulation


Iraq Stock Exchange will open in April; Iraq Central Bank is fully independent and has been opened since Sept 03;


83% of all pre-war bank branches are open


Umm Qasr Port turned over to Iraqi control in Jan 04


393,950 jobs have been generated


Estimated crude oil export revenues exceed $3.3 billion for Iraqi reconstruction.


Telephone service continues to expand with 95% of service outside Baghdad.


More than 170 newspaper are published in Iraq
Power:
4400 megawatts per day is the current seven-day average, this is up from 300 megawatts per day in 2003.


USAID will spend more than $250 million infrastructure repair funds on power rehabilitation and an additional $75 million allocated to power reconstruction.
Water:
Coalition programs have cleared over 16,500 km of irrigation canals, helping over 10,000 farms


Water storage in most Iraqi reservoirs is approaching historic averages


Rehabilitated water treatment plants will treat nearly 800 million liters/day, benefiting 3.5 million people


90% of Iraqis will have potable water by Apr 05
Quality of Life:
Religious rites are being re-established for all sects.


New Ministry of Housing and Construction has started 1,008 new homes and is working with the UN to start 7 housing projects with 3,528 units
Military Supplies Used:
| Item | Quantity | Dollar Value |
| --- | --- | --- |
| MREs | 42.1 mil meals | $285.0 mil |
| Bottled water | 120 mil bottles | $31.0 mil |
| Cots | 342,000 | $18.2 mil |
| Lumber | 17.25 mil board-feet | $6.9 mil |
| Plywood | 750,000 sheets | $10.9 mil |
| Combat Boots | 673,000 pair | $48.7 mil |
| Body Armor | 191,000 vests | $105.0 mil |
| Body Armor | 361,000 plates | $180.5 mil |
Posted by: Chuck Simmins || 03/19/2004 11:19:11 AM || Comments || Link || E-Mail|| [281 views] Top|| File under:
Ali's blog, "Iraq the Model" is being quoted by Paul Wolfowitz
Wow, I'm kind of surprised. Makes you wonder who's reading your blog too Fred, most likely you have some visitors in high places...


AFTER the horrific March 2 bombing that killed 170 at Shi'a shrines in Baghdad and Karbala, one Iraqi had an answer for those in the West who wonder if such tactics can work. His words speak to the horror of the events in Spain last week and in Baghdad on Wednesday. His name is Ali and his Web log said this about the terrorists and their allies: "They are spitting in the face of the wind."
Btw, if you've never been to Iraq the Model then you should check it out.
Posted by: Damn_Proud_American || 03/19/2004 10:52:13 AM || Comments || Link || E-Mail|| [269 views] Top|| File under:
Israel-Palestine
Jordanian King Sez "We Don't Want 'Em - You Keep 'Em!"
King Abdullah of Jordan on Thursday paid a secret visit to Prime Minister Ariel Sharon's Sycamore Ranch in the Negev, where the two leaders met over an extended lunch.


Chef's nightmare - how do I make this kosher AND halal?


The Prime Minister's Office declined to comment on details of the conversation, but a senior political source said the purpose of the meeting was to discuss the king's concern that Palestinians would flee to Jordan.


Arab/Islamic nations and leaders have bitched and moaned for so long about "the plight of the Palestinians" while doing absolutely nothing to relieve that plight. At last, one of them is admitting why: they're not really concerned about the Palestinians, only with using them as an issue with which to bludgeon Israel. Now that the time has come to put up or shut up...


"The visit was meant to allay King Abdullah's fears that construction of the [West Bank] fence will prompt a flight of Palestinians over the border into Jordan," the source said. Jordan also fears that Israeli disengagement from the territories will encourage Palestinians seeking work to come to Jordan instead.


It should be fun to see how they justify refusing Palestinians entry into Jordan in light of that "ummah" thing. "Islam means we are all a community of believers, but ... quick, Muhammad, does it say anything about sharing our jobs?"





Expect other "Islamic" nations to follow suit.
Posted by: Sofia || 03/19/2004 9:52:07 AM || Comments || Link || E-Mail|| [417 views] Top|| File under:
IDF resumes Gaza operations; two soldiers lightly hurt
No real suprise that the IDF is conducting more Gaza raids.


Israel Defense Forces troops resumed offensive operations in the Gaza Strip before dawn Friday, in which two soldiers were lightly wounded near the settlement of Netzarim. The IDF troops, backed by helicopters and tanks, engaged in heavy exchanges of fire Friday morning with Palestinian gunmen, Army Radio reported.


Sounds like its a major operation. Expect a nice body count.


An explosive device was detonated near one of the tanks in the Netzarim area, causing the tank to overturn and lightly wounding two of the soldiers in the tank, Israel Radio reported Friday. A Hamas activist was arrested during the ongoing operation, which started Tuesday, Army Radio said. Military sources told Israel Radio the troops were searching for Hamas suspects and other militants. Earlier in the week, the decision was taken to reinforce IDF deployments in the Strip, in response to recent terror attacks. In the West Bank city of Bethlehem, IDF troops destroyed the house of a Tanzim man who carried out a suicide bombing in the West Bank settlement of Efrat that wounded four people about two years ago, Israel Radio reported Friday. In addition, Palestinian security forces in Bethlehem transferred to Israel seven bombs and a large amount of explosive material they found in a weapons laboratory in a hotel in the city, the radio said.


I had read this several times, because I was sure I had misread it. If true it must mean that some paleo factions want to align themselves with the Israelis. Some of them must have figured who is going to win the coming paleo civil war (Hamas) and want the Israelis to protect them.
Posted by: phil_b || 03/19/2004 3:12:21 AM || Comments || Link || E-Mail|| [264 views] Top|| File under:
Afghanistan/South Asia
Hamid Gul wants to replace Musharaff with AQ Khan
A plot to replace Pakistan's President Pervez Musharraf with the nuclear engineer who sold the country's secrets to America's self-avowed enemies is being organized by politico-religious leaders, said one of the leaders present at a recent meeting of religious and political parties.


Oh boy! Plots! Deep-laid plots!™

After U.S. and British intelligence services confronted Musharraf with the evidence of an international mail-order business for nuclear weapons secrets run by Dr. Abdul Qadeer Khan, the father of Pakistan's nuclear bomb made a full confession on national television. But A.Q., as the country's most popular man is known, was allowed to keep all his ass assets, including lavish homes in Pakistan and Dubai. A.Q. Khan is a religious fundamentalist with a penchant for the good life. As a national icon, he shares co-equal status with Jinnah, Pakistan's founder. The secret meeting to promote Dr. Khan as Musharraf's successor took place in Akora Khattak upon the death of the wife of Senator Sami ul-Haq, Vice President of MMA, a coalition of six politico-religious parties, said one of the politicians present who requested his name be withheld.


"Mahmoud! Whatta ya doin' here?"
"I know nothink, and you don't know me! Now shaddup!"

The mastermind promoting A.Q. Khan's candidacy was his close friend Gen. Hamid Gul, a former head of Pakistan's Inter-Services Intelligence agency who is "strategic adviser" to MMA. Gul and most of the country's politico-religious leaders journeyed to Khattak to present their condolences to Sami ul-Haq. Sami is also the President of Jamiat-e-Ulema-e-Islam, an extremist party, and Chancellor of the University for the Education of Truth. The University, where nine out of Taliban's top 10 leaders were educated, is located in Khattak where the secret meetings took place in late February.


Apparently other activities take place at the madrassa, between the Mullahs and the young boys enrolled.


Gen. Gul, according to one of the participants, explained how he was assembling "a strong team of faithful Muslims to take control of the country to enrich themselves serve the nation and the Muslim world with true Islamic spirit." Gul then added, "A.Q. is our natural leader."


A corrupt lunatic, sounds like Gul's soul mate




A.Q. can wear the bejeweled turban, and Gul can be the right-hand man.

The UPI informant strongly doubts ISI reported this meeting to Musharraf "though they must have known about it as the University is where ISI recruited some of its best agents when Pakistan was helping its Taliban ally in Afghanistan." Hamid Gul frequently expresses strong anti-American views in Pakistani newspapers. He has accused Musharraf of "selling out" to the United States and "betraying" Pakistan's national interest.
Posted by: Paul Moloney || 03/19/2004 4:02:14 AM || Comments || Link || E-Mail|| [277 views] Top|| File under:
General Sultan sez deadline's up
A Pakistan army offensive against a group of militants on the Afghan border, possibly including a top al Qaeda member, is underway, a military spokesman says. "The operation is on," said military spokesman Major-General Shaukat Sultan. He did not refer to a 7 a.m. deadline which another officer had earlier said had been set for the militants to surrender. Sultan declined further comment.


Is this another one? Or the same one we've been watching with bated breath since yesterday?
Posted by: Dan Darling || 03/19/2004 3:00:24 AM || Comments || Link || E-Mail|| [274 views] Top|| File under:
MMA demands a halt to Waziristan operation
Muttahida Majlis-e-Amal (MMA) government on Thursday asked the federal government to immediately stop the military operation in South Waziristan.

"The on going operation in FATA has created unrest and fears among the people and it could engulf the entire region if it was not stopped forthwith," Senior Minister Sirajul Haq told the NWFP Assembly.

The apprehensions of a guerrilla war in FATA were increasing and the burning flames in tribal areas, he said, would spread to the settled areas. He added that it was the need of the hour to halt such military operations and use of force for the resolution of the problem. He said the invisible forces have created instability in tribal areas by interfering in the tribal customs and traditions and the consequences of imposing decisions on tribesmen would be detrimental. He suggested to the federal government to take the tribal elders and elected representatives into confidence.

The senior minister urged the government to withdraw ban on the entry of MMA leaders including Qazi Hussain Ahmad, Maulana Fazlur Rehman, Hafiz Hussain Ahmad and others in tribal areas since FATA was part of Pakistan and the ban on entry of MMA leaders was unjustified. He said some people after committing crimes in settled areas usually take shelter in tribal areas but the government had never launched any operation in the past.

Sirajul Haq observed that the recent reports from FATA were badly affecting tourism and creating a bad impression. He asked the government to take tribal elders into confidence and allow the MMA leaders to visit the troubled areas and it would largely solve the problems.

Earlier on the suggestion of Maulana Mujahid of MMA, the House offered fateha for the martyred in the recent operations in Wana. On a point of order, the MMA MPA Pir Mohammad Khan said they were not spending billions of rupees on army to use it against tribesmen but to protect the country's borders. Criticizing US interference in Pakistan's internal affairs, he said it has endangered the Pakistan and NWFP government. He asked the MMA government to take up the issue with federal government to stop operations in tribal areas, which could engulf the NWFP as well.

The opposition leader Shahzada Gustasip opposed clashes in FATA saying they want peace and unity among Muslims. He asked the representatives of major political parties in National Assembly and Senate to take up the issue at proper forum to stop military operation in FATA. Maulana Haqqani expressed concern and asked the government to find out solution to the crisis through talks instead of using force.

The parliamentary leaders of PPP-P, PPP-S and ANP, Abdul Akbar Khan, Sikandar Sherpao and Bashir Bilour, opposition leader, Shahzada Gustasip, Qalandar Lodhi, Wajihuzaman, PML-Q, deputy speaker, Ikramullah Shahid, Ghazala Habib and Riffat Akbar Swati, continued serious debate on the ADP amidst exchange of Urdu and Pushto poetry.

Almost all the speakers including the deputy speaker, Ikramullah Shahid criticized the projections and allocations of schemes, funds in the ADP on the papers without any proper planning which they said were resulting in problems for them in their respective constituencies. All of them reminded the government's promises and commitments, made during their speeches and on the papers.
Posted by: Dan Darling || 03/19/2004 2:56:51 AM || Comments || Link || E-Mail|| [318 views] Top|| File under:
Africa: North
More on last week's battle with the GSPC in Chad
Government troops and members of an armed Islamic group have clashed in recent weeks in the north of Niger, Defence Minister Hassane Bonto told parliament on Tuesday. Bonto said there were three clashes between the armed forces and the Salafist Group for Call and Combat (GSPC - le groupe salafiste pour la prédication et le combat) between 22 February and 5 March.

The first two occurred in Midal, over 600 km north of the capital, Niamey, and in the Air Mountains in the extreme north. The latest clash came after the armed forces received a tip-off that GSPC members were about 100 km from a military outpost in the northeast. "After troop reinforcements were sent," Bonto said, "our forces pursued the GSPC elements to the Chadian border, around Tchigai region" in the extreme northeast. He said 43 GSPC militants were killed and five were taken prisoner, including one Niger national. Three Chadian soldiers died and 18 were wounded, while the Niger armed forces did not register any casualties, according to the minister. Caught between the Chadian and Niger armies, the militants fled, leaving five vehicles - four of them equipped with 14.5-mm anti-aircraft guns - six mortars, six Thuraya satellite phones, two night-vision binoculars, mortars, AK-47s and a sizeable quantity of other arms and ammunition.

Bonto said the GSPC, a splinter faction of Algeria's Armed Islamic Group, arrived recently in northern Niger after being dismantled in southern Algeria and Mali as part of efforts to fight terrorism. The group, he said, was working hand-in-hand with armed bandits from Niger and was using hideouts and caches left over from a rebellion in the 1990s by Tuareg nomads. The minister told parliament it was "imperative" to provide Niger's army with the resources it needed to ensure people's safety and fulfil the country's regional and national obligations in the fight against terrorism. Niger needed to coordinate action and exchange information with its neighbours, deploy mixed patrols in the north on a permanent basis, and set up advance military outposts so as to control the area better, he suggested.
Posted by: Dan Darling || 03/19/2004 2:55:02 AM || Comments || Link || E-Mail|| [272 views] Top|| File under:
US ambassador sez GSPC spreading into Mauritania
The United States fears hardline Islamic militants moving around the Sahara desert could try to topple the Algerian and Mauritanian governments, senior diplomatic and military officials said.

The U.S. ambassador to Mali, Vicki Huddleston, said a leader of the Salafist Group for Preaching and Combat (GSPC), an Algerian group allied to al Qaeda, could be looking to re-arm and link up with other militants in the region.

The leader, Amari Saifi, known as el Para and widely regarded as the GSPC's second-in-command, claimed responsibility for kidnapping 32 European tourists in the Sahara last year.

"There is a worry that he is looking for arms to continue terror action and that he could try to overthrow the government (in Algeria)," Huddleston told Reuters in a telephone interview late on Wednesday.


Except that el Para was supposedly killed in Chad last week, so either he's back from the dead or Huddleston hasn't gotten the memo yet.


Military experts and diplomats in Algeria are concerned the GSPC may carry out more spectacular and desperate attacks now military offensives have sharply reduced rebel forces. But unlike the 1990s, experts do not believe the Algerian state is threatened, largely because of the huge security in place.

Huddleston also said plotters behind an attempted coup in Mauritania last June were believed to be hiding in northern Mali -- a state five times the size of Britain -- and they could link up with the Salafists to threaten the country again.

The United States has taken an increasing interest in the Maghreb and the Sahel regions -- which lie to the north and south of the Sahara respectively -- since the suicide airplane attacks on New York and Washington two and a half years ago.

"Part of this (interest) was September 11 -- the fact that there are vast spaces up in the north of these countries that could be used by terrorists and others who are against the West," Huddleston said.

U.S. Special Forces finished training Malian troops in Timbuktu, on the southern edge of the Sahara, on Thursday. U.S. military experts will also go to Niger and Chad to help tighten border security in one of the world's most inhospitable regions.

A Malian army commander in Timbuktu said his troops had chased GSPC units out of the country in January.

Brigadier General Douglas Lute, deputy director at the plans and operation centre of U.S. European Military Command, said the presence of groups like the GSPC had boosted instability in the Sahel but posed no immediate threat to the United States.

"We do not perceive an immediate threat on American interests beyond the threat to Algeria itself, which is an ally in the region," Lute told Reuters.
Posted by: Dan Darling || 03/19/2004 2:51:33 AM || Comments || Link || E-Mail|| [298 views] Top|| File under:
US training Malian troops to fight GSPC
The caravan driver seemed to slow for a moment, but jumped at the sound of gunfire and herded his camels away as a line of Kalashnikov-wielding soldiers ran across the sand shouting "boom! boom!"

"You're already dead! Lie down!" came a shout from behind a sand-coloured jeep, as Timbuktu's 512th Motorised Infantry Company bore down on their imagined enemy.

Thursday marks the final day of training with U.S. Special Forces for Mali's troops in the Sahara desert, patrolling a region roughly the size of Texas where Washington says Islamic extremists are roaming freely along ancient trading routes.

"They've run out of blank ammunition," said the U.S. Special Forces Detachment Commander, as the soldiers imitated the sound of rifle fire. "Limited resources make it challenging."

U.S. military experts have been in Timbuktu since January, giving basic weapons training and teaching Malian troops how to move effectively in platoons and ambush the enemy.

The aim is to help the former French colony's army to police massive swathes of sand and stop what the United States calls terror networks criss-crossing the desert and setting up cells.

The armies of Mali, one of Algeria's southern neighbours, and Chad say they have clashed with GSPC members in recent months.

"What you see is fundamentalist preachers coming through trying to seduce a peace-loving region in Mali and the Sahel into a more fundamentalist branch of the religion," Vicki Huddleston, U.S. ambassador in Mali, told Reuters by telephone.

She said the idea was to "empower the militaries" in West African countries on the southern fringes of the Sahara, and get them to work together.

Colonel Younoussa Barazi Maiga, who heads the Malian forces that cover the huge region north of Timbuktu, said his troops had chased up to 100 GSPC members out of Mali in January.

"They had some bases towards the west and we attacked them. There were about 20 vehicles with around four or five people in each," he said, watching his troops complete an ambush exercise.

"They have never done any harm to our people but we don't want them here," he said, adding they had fled to Niger and Chad.

The armies of Chad and neighbouring Niger will receive U.S. training, like their counterparts in Mali and Mauritania.

U.S. satellites are also helping pinpoint suspected militants.

Brigadier General Douglas Lute, deputy director of the plans and operations centre at U.S. European Military Command (EUCOM), which is responsible for most U.S. military operations in Africa, said the GSPC was the main concern in the Sahara.
Posted by: Dan Darling || 03/19/2004 2:48:39 AM || Comments || Link || E-Mail|| [270 views] Top|| File under:
8 dead in GSPC attack
Armed Islamic extremists attacked two ambulances on the highway linking Algiers with the desert south of the country, killing eight people and injuring two, security forces said Wednesday.

The gang machine-gunned the vehicles on Tuesday evening near Berrouaghia, 120 kilometres (75 miles) south of the Mediterranean coastal capital, the security forces said.

The region is the zone of operations for about 60 men known as the Salafist Group for Jihad, led by Abdelkader Souane, a dissident from the Armed Islamic Group.

The GIA has declined in influence since its leader, Rachid Abou Tourab, was killed by one of his companions, a source in the security services said.


I thought he had been captured? Or is he back to being dead again?
Posted by: Dan Darling || 03/19/2004 2:45:06 AM || Comments || Link || E-Mail|| [288 views] Top|| File under:
Egypt arrests al-Qaeda leaders' children
Egypt has detained three extradited sons of Muslim militant leaders, one of them the son of a senior member of Osama bin Laden's al Qaeda network, a London-based Islamist said on Thursday.

"Egyptian authorities were handed two in the past few months... The third was seen at Lazoghli (headquarters of Egypt's state security police) a few days ago, but it was not known when he was extradited," Yasser al-Sirry told Reuters.

Sirry, speaking from London where he runs the Islamic Observation Centre rights watchdog, named the three juveniles, all under 18, as Hamza Medhat Mursi, Ismail Sayyed Imam al-Sherif and Khaled Murgan Salem.

He quoted relatives as saying that Pakistan handed over Hamza and Khaled during the past four months, while Ismail was thought to have been extradited by Yemen.

He did not say what charges they faced. Egyptian Interior Ministry officials were not available for comment.

Islamists and lawyers say all three were born outside Egypt, while Hamza's mother was Pakistani. They said the three did not have organisational duties within al-Qaeda or the Egyptian Islamist group, Jihad.

Hamza's father Medhat Mursi, known by the nom de guerre Abu Khabab, is the number three at al-Qaeda after bin Laden and Ayman al-Zawahri, Islamists say. Abu Khabab, a chemical engineer, is reported to be responsible for the development of chemical weapons for al-Qaeda.

Ismail's father, Sayyed Imam al-Sherif, was a former leader of the secretive Jihad group before bin Laden's right-hand man Zawahri took over in the early 1990s. Zawahri then left the group in 1998 after joining al-Qaeda.

Khaled's father, Murgan Salem, is the third man at Jihad, Islamists say.

"The three are under 18. They are juveniles but held in adults' jails... This is a flagrant violation of Egyptian and international laws," Sirry said.
Posted by: Dan Darling || 03/19/2004 2:26:11 AM || Comments || Link || E-Mail|| [284 views] Top|| File under:
Iraq-Jordan
Iraqi Baathists are a dying breed
We knew they split in 3 after Sammy was jugged arguing over who was going to be the next Maximum Leader. Looks like things didn't turn out quite the way they planned it.


U.S. military commanders across Iraq say that a combination of foreign and indigenous Islamic extremists have eclipsed loyalists of Saddam Hussein's Baath Party as the dominant organizers and financiers of attacks on American and Iraqi security forces and civilians.

The Islamic radicals have been deemed by the commanders to be largely responsible for not just a series of high-profile suicide car bombings that have killed more than 1,000 people, but also a spate of recent attacks on U.S. troops, foreign civilians and Iraqis working with American forces. In many cases, the commanders said, religious extremists have begun to exercise leadership over cells of low-level Baathist fighters whose superiors have been captured or killed, by offering money and weapons to conduct mortar strikes, drive-by shootings and assassinations.


So not only are Zarqawi and Co allied with the Baathists, now they're giving them orders too. And yet we're still supposed to discount any possibility that an alliance to this degree existed pre-war because of ideological differences?


On the eve of the Iraq invasion's first anniversary, Islamic extremists have emerged as "the principal threat" to security in Baghdad, said Brig. Gen. Martin E. Dempsey, commander of the U.S. Army's 1st Armored Division, which controls the capital. Officers based in restive areas outside Baghdad, including the commander of an Army battalion in Fallujah and the commander of a brigade in Baqubah, said the same trend has emerged in their areas.

In the intelligence operations room at the 1st Armored Division's headquarters, wall-mounted charts identifying and linking insurgents depict the changing battlefield. Last fall, the organizational chart of Baathist fighters and leaders stretched for 10 feet, while charts listing known Islamic radicals took up a few pieces of paper. Now, the chart of Iraqi religious extremists dominates the room, while the poster depicting Baathist activity has shrunk to half of its previous size. Smaller diagrams identify what is known about foreign Islamic extremists who have set up operations in the capital.

Military officials said evidence and intelligence from informers and interrogations suggests that foreign fighters still constitute a relatively small component of the insurgency. Dempsey said he estimated there were only about 100 "foreign terrorists" in Baghdad, organized into about six cells. In Anbar province, which stretches across western Iraq and includes the strife-torn cities of Ramadi and Fallujah, Maj. Gen. Charles H. Swannack Jr. of the 82nd Airborne Division said he believed there were a total of 50 to 80 foreign fighters in eight to 10 cells.

Military officials said they suspected that the foreign fighters were making up for what they lacked in numbers by plugging into networks of Iraqi Sunni Muslim extremists who adhere to the same radical Wahhabi brand of Islam as Osama bin Laden. The officials believe the foreigners are bringing money, technical expertise and encouragement to get hundreds of Iraqis to plant roadside bombs, assassinate people collaborating with occupation forces and detonate explosive-packed vehicles.

"We see a large connection between them," said Lt. Col. Ken Devan, the 1st Armored's senior intelligence officer, referring to indigenous extremists and foreign fighters.

Devan and other military officials said foreign fighters were trying to join several cells of indigenous religious extremists around the capital. The officials said they believed these cells drew inspiration from a handful of hard-line clerics in Iraq, but making precise connections has proved difficult.

"We know they're there based on the intelligence we've got, but we don't have, with any degree of granularity or precision, enough intelligence to be attacking them as our principal focus," Dempsey said.

Military intelligence officials said they believed three linked groups of foreign extremists were the most dominant actors in Iraq today: Ansar al-Islam, Ansar al-Sunna and an organization headed by the Jordanian militant Abu Musab Zarqawi.


My suspicion is that all 3 (Zarqawi's mob is al-Tawhid) are all separate subgroups within the same division of the International Front that ultimately answers to Saif al-Adel over in Iran.


Ansar al-Islam, a terrorist group with links to al Qaeda, was based in the autonomous Kurdish area of northern Iraq before the war. Intelligence officials believe many Ansar al-Islam operatives have relocated south and have affiliated themselves with other extremists, although it is not clear how large a role they have played in the recent run of suicide bombings and even whether Ansar al-Islam still exists as an organization. Some military officials believe its operatives were responsible for the car bombings of the headquarters of both the United Nations and International Committee for the Red Cross in Baghdad, as well as several attacks on Iraqi police stations last year.

Ansar al-Sunna is a newer group of foreign and indigenous militants that is suspected of being linked to remnants of Ansar al-Islam. The group has asserted responsibility for several suicide bombings, including attacks on the offices of two Kurdish political parties in the northern city of Irbil on Feb. 1 that killed more than 100 people.

Lately, however, intelligence officers have shifted their focus to Zarqawi, once linked to Ansar al-Islam. U.S. officials allege that he wrote a 17-page letter claiming responsibility for two dozen bombings in recent months and outlining his plans for future attacks aimed at sparking civil war and disrupting a planned June 30 handover of sovereignty. Although Zarqawi has worked with al Qaeda, intelligence officials now believe he operates independently of bin Laden's organization and has developed his own network in Iraq.


Zarqawi is about as "independent" from al-Qaeda as Hambali was over in Indonesia. It's the franchise system approach to terrorism and I honestly fail to see how any of this remains even remotely unclear amongst the punditocracy ...


Senior U.S. officials in Baghdad have named Zarqawi as a prime suspect in several recent bombings, including that of a Baghdad hotel Wednesday night, but they have not presented any definitive evidence to link him or his organization to the blasts.

"Whether it was Zarqawi's group, Ansar al-Islam, al Qaeda -- we don't have definitive proof of that yet," Brig. Gen. Mark Kimmitt, the U.S. military's deputy director of operations in Iraq, said of Wednesday's bombing of the Mount Lebanon Hotel, in which at least seven people were killed. The death toll was revised downward Thursday based on new information from Iraqi officials.

The U.S.-led occupation authority has offered a $10 million reward for information leading to the capture of Zarqawi. But some U.S. intelligence officials in Baghdad question whether he is as central to the bombings as spokesmen for the military and occupation authority have suggested.

"To think that Zarqawi is organizing all of these car bombings is a little much," said one U.S. intelligence officer, who spoke on condition of anonymity. "He is probably just one of several ringleaders. There is no single organization that's behind all this. It's far more decentralized than that."

Another intelligence officer also cast doubt on the role of Zarqawi or bin Laden lieutenants as the chief organizers of the violence. "Are al Qaeda operatives here? Certainly. But are the remnants of al Qaeda directing the attacks here? We don't have clear evidence to suggest that is the case," the officer said.


I'd call Saif al-Adel calling the shots from Iran pretty strong evidence, myself ...


Devan, the 1st Armored's intelligence director, also said the presence of al Qaeda operatives in Iraq was small.


That's because they all belong to local affiliates, a la Ansar al-Islam.


The intelligence officers said the most significant impact of al Qaeda involvement may be funding foreign and Iraqi extremists, who in turn have paid low-level Baathists to conduct non-suicide attacks. The Baathists are willing to work for the Islamic extremists, military officials said, because many of their leaders, who had been paying them between $100 and $5,000 to mount attacks, have been arrested, killed or forced to run.

"The Baathist money has dried up, and the leadership is largely gone," Devan said. "The new money and leadership is coming from the extremists."

As a consequence, Dempsey said, "Baathist operatives and trigger pullers are now working, in many cases, for the religious extremists."

"It's a marriage of necessity," he said. "The religious guys have the money. And both share the goal of trying to drive us out."

One of the clearest indications of the new alliance occurred last month in Fallujah, where military officials believe a combination of former Baath Party operatives and Islamic radicals attacked the police station, killing 23 people. "There was a collaboration," said Lt. Col. Brian Drinkwine, an 82nd Airborne battalion commander who is responsible for the city. "It appeared to be directed by the extremists, but many of the guys who attacked had a level of training that goes beyond your average Islamic extremist."

Military intelligence officers said identifying cells of religious extremists is proving to be much more difficult than tracing the flow of cash and orders among the Baathists. In Fallujah, for instance, Drinkwine had identified the chief Baathist financier by early fall. The number of attacks fell dramatically after the man was caught in January, he said.

"The Baathists had a clearer structure," he said. "It was easier to know who was in charge. But now, it's a whole new structure -- and it's much tougher to determine who the enemy is."
Posted by: Dan Darling || 03/19/2004 2:05:26 AM || Comments || Link || E-Mail|| [289 views] Top|| File under:
Afghanistan/South Asia
Timeline of operations in South Waziristan
The death toll in the ongoing operations in the South Waziristan Agency, bordering Afghanistan's Paktika province, is increasing everyday. In the wake of growing friction in the area, TFT's correspondent Iqbal Khattak revisits key events that have taken place in the area. Following is a chronology of operations against Al Qaeda suspects and their local supporters in the South Waziristan Agency:

June 27, 2002: Army conducted its first operation at Kaza Punga in the Azam Warsak area, close to the Afghan border. This was the first operation of its kind as part of the war on terror. The army contingent came under fire and the exchange left 12 army jawans, including an officer, dead. The suspects managed to escape.

October 2, 2003: The second operation was launched in the Baghar area, just one kilometre away from the Afghan border. The army killed 12 Al Qaeda and Taliban suspects and netted 18 other suspects.

October 9, 2003: The Zalikhel sub-tribe of the Wazirs was served notices by the political administration for sheltering Al Qaeda. The administration also demanded the tribe handover its wanted men charged with sheltering foreign terrorists.

January 8, 2004:The army went to the Kalosha area near Wana, agency headquarters of South Waziristan Agency, to search houses of local tribesmen believed to be sheltering foreign terrorists. No one was found during the search operation, but houses of four tribesmen demolished.

January 10, 2004: Four army soldiers were killed and two injured when suspected terrorists attacked the military base outside Wana. The incident happened just a day after the army operation in Kalosha.

January 12, 2004: A "stray bullet" killed an army jawan in the Azam Warsak Bazaar.

January 18, 2004: The political administration announced new measures to step up pressure on Wazir tribesmen to give up support to the Al Qaeda and Taliban elements. They included seven years imprisonment and a fine of Rs1.5 million if a tribesman was found sheltering terrorists. The tribe itself was to fined Rs1 million if a suspect belonged to it.

January 26, 2004: Sixty-six new names were added to the list of wanted tribesmen accused of sheltering al-Qaeda and Taliban elements. The political administration demanded the tribes hand over a total of 123 wanted men.

February 20, 2004: Tribal elder Malik Behram Khan warned Pakistan and the US against launching operation in Waziristan saying: "If the day belongs to the cruel, the night belongs to the poor."

February 25, 2004: Troops backed by helicopter gunships and artillery launched another operation in Azam Warsak. They claimed arresting 20 foreign terrorists.

February 27, 2004: Fresh reinforcement of paramilitary force arrived in Wana for operations against Al Qaeda.

February 28, 2004: 14 civilians were killed when army opened fire on two vehicles after they did not stop at a checkpoint near the Zeri Noor army base outside Wana.

February 29, 2004: Unknown militants fired two missiles at an army-manned checkpoint in the village of Shulman. The attack, which caused no losses, came a day after the killing of 14 civilians.

March 2, 2004: The political administration slapped a Rs5.4 million fine on the Ahmedzai Wazir tribe for attacks on the army. President Pervez Musharraf ordered inquiry into the February 28 killing of 14 civilians.

March 3, 2004: Sixteen tribesmen, including four key tribal elders and Ahmedzai Wazir chieftain Malik Bismallah Jan, were arrested and sent to Dera Ismail Khan prison for not cooperating with the government in the war on terror.

March 4, 2004: Two tribal policemen were injured when their vehicle was blown up in Wana bazaar.

March 7, 2004: A group of five tribal senators brokered a peace deal between the political administration and the Wazir tribesmen and a tribal army was formed to help the government secure custody of seven wanted men and flush out foreign terrorists from Waziristan.

March 10, 2004: Tribal army, locally called the lashkar, gave the wanted men a two-day deadline to surrender or face serious consequences.

March 13, 2004: The wanted Wazir tribesmen ignored the deadline to surrender. A 10-man delegation was formed to meet them.

March 15, 2004: President Pervez Musharraf addressed a grand jirga of tribesmen from all the seven zones seeking their help in the war on terror and warning that failure to purge Waziristan from foreign terrorists and their local supporters will not be in the country's interests.

March 16, 2004: Eight Frontier Constabulary jawans were killed and 15 injured during an operation to search the home of Sharif, one of the most wanted men. Twenty-four terrorists along with Al Qaeda supporters were also killed in the shootout. This operation took place on the eve of the visit to Pakistan of US Secretary of State Colin Powell.
Posted by: Paul Moloney || 03/19/2004 1:54:10 AM || Comments || Link || E-Mail|| [275 views] Top|| File under:
Iraq-Jordan
South Korea cancels plans to deploy troops to northern Iraq
An al-Qaeda spokesman has claimed responsibility for this week's deadly Baghdad hotel bombing, as South Korea joined Spain and Poland in rethinking troop commitments to Iraq. "Al-Qaeda's lions, who are experienced in destroying the seats of Russian leaders and are in Iraq to encounter their enemies, planned and carried out this operation," said Abu Mohammad al-Ablaj, in charge of al-Qaeda training.


That would appear to coincide with reports we've seen that Zarqawi may be importing Chechen boom boys to do his dirty work.


South Korea said it had cancelled plans to send troops to northern Iraq because of security concerns and was considering deploying them to other parts of the country. "The United States and South Korea have agreed that it is inevitable to change the location for South Korean troops as the security situation in Kirkuk has become worse," the defence ministry said. "The two countries agreed to reconsider a possible location putting the whole of Iraq under review."
Posted by: Dan Darling || 03/19/2004 1:58:01 AM || Comments || Link || E-Mail|| [354 views] Top|| File under:
Abu Mohammed al-Ablaj sez he's booming the hotels
Al Qaeda has claimed the responsibility for Wednesday's blast in a central Baghdad hotel. The al Qaeda letter also hints at even more violence against the US and their allies in Iraq.

The e-mail was sent said in an e-mail sent to the London-based Asharq Al-Awsat newspaper, on behalf of Abu Mohammad al-Ablaj, who is in charge of training in al-Qaeda.

"Woe to the Americans and their allies from what awaits them in Iraq," the message said.
Posted by: Dan Darling || 03/19/2004 1:56:35 AM || Comments || Link || E-Mail|| [421 views] Top|| File under:
Africa: Horn
Turabi airs his thoughts
Sudanese leader Hassan al Turabi, who knew Osama bin Laden and once organized an international alliance of radical Muslims, said in an interview on Thursday that Washington was exaggerating the reach of Al Qaeda to frighten people.


Nice to see his European intellectualism is still in form.

"I don't think he (Osama) has a worldwide network of (Al) Qaeda. The Americans are looking for ghosts. Whenever they are fighting or they are hit (they say) ''Ah, Qaeda is there'," Hassan Turabi said in an interview at his Khartoum home, where he has lived quietly since his release from jail in October. "The word Qaeda has become just like in the old days when you try to frighten the children. There is a ghost they are fighting," he added. Hassan Turabi said the exaggeration of Al Qaeda's reach was part of a pattern of using Arabic words to instil a fear of the alien among Westerners.


Looks like he's been reading Chomsky while he was in the jug.

"Even the word 'jihad', they don't translate it into English as 'struggle'. Because it's foreign, it frightens everybody. It's alien. Anything that refers to God, they call it Allah, as though Allah is a foreign god. But it is just God," he said.


I'd take a stab and say our disagreement with Binny goes a bit beyond mere word definitions. He said as much in that declaration of war you praised a couple years back.

Hassan Turabi knew Osama when the Saudi exile lived in the Sudanese capital in the early 1990s, and Sudanese say Osama saw Hassan Turabi as a spiritual mentor, despite ideological differences between them. "I understand whatever he is doing," said Turabi, but added that he and Osama were not on the same wavelength because of their different backgrounds.


"I used to do the same sorts of things myself, after all. Just ask the SPLA."

The Sudanese government expelled Osama under US pressure and closed down Turabi's Popular Islamic Conference Organization, which hosted regular gatherings of militant groups in Khartoum, including organizations such as Hamas and Islamic Jihad. But three years in jail appear to have mellowed Hassan Turabi, who said the Bush administration was advocating democracy in the Arab world in the genuine belief that autocratic government in the region gives rise to extremism.


Color me unimpressed. Turabi's a snake and if he's riding the pro-democracy train, it's only because he thinks he can pull a FIS and become Maximum Leader through the "one man, one vote, one time" ballot box trick.

"Before, they preferred an autocracy. But now they realize that there is an upsurging spirit in Saudi Arabia and Egypt and every country and if you suppress them too much then you develop a spirit of extremism. So they are opening up a little bit now. They think democracy is better," Turabi said. But he added: "They are campaigning also for oil and this confuses their thought." Hassan Turabi declined to endorse the concept of a US campaign against Islam itself and attributed US policy to ignorance rather than malice. He recalled that when he went to Washington in an official delegation in the early 1980s, President Ronald Reagan was under the impression that Sudan was in Latin America. "They (the Americans) don't know much about issues. They are learning but not fast enough," he added. The Sudanese government, which remains broadly religious despite the rift with Turabi, has restricted the politician's activities, but Turabi said he keeps in touch with like-minded people around the world by using other people's telephones.


I trust the NSA is tapping his line ...

He has acted as informal political adviser to the Islamic Party of Iraq, part of the US-appointed Governing Council. A delegation from the Iraqi party wanted his advice on how to deal with the Kurds and the Shias and on drafting the recently approved interim constitution.


If Turabi's involved, as a general rule it's bad news. Better keep an eye on them, just as we do with SCIRI.
Posted by: Dan Darling || 03/19/2004 1:40:48 AM || Comments || Link || E-Mail|| [296 views] Top|| File under:
Afghanistan/South Asia
Pakistan gives al-Qaeda a deadline. Really.
Pakistani forces surrounding a group of militants on the Afghan border, possibly including a top al Qaeda member, have given them a deadline of noon (7 a.m. British time) to surrender, an army officer says. "We've given them a deadline of 12 noon to surrender," the army officer told Reuters on Friday in the town of Wana, near the scene of the battle.


This is bringing back all too many memories of Tora Bora and they aren't the good kind. If bin Laden did manage to make his sorry hide out of there in one piece, it was during that idiotic cease-fire the local militias decided to have. We know at least that Ayman and lesser al-Qaeda leaders like Khalid Jehani did make it out of Tora Bora in once piece during that basic time frame. If Ayman is holed up in Kaloosha and planning to make his escape, this'll be when he does it.
Posted by: Dan Darling || 03/19/2004 1:31:10 AM || Comments || Link || E-Mail|| [288 views] Top|| File under:
Taliban say Zawahiri ain't under seige
An official of Afghanistan's ousted Taliban regime said today he doubted the deputy leader of their al Qaeda allies was among militants cornered by Pakistani troops in a border battle. "According to my information Dr Ayman al-Zawahri is not in that area," said former Taliban defence minister, Mullah Obaidullah Akhund.


And who can you trust if not a former Taliban?

"It would be a speculation to say where senior al Qaeda leaders have taken shelter because they keep on changing their hideouts," Akhund said by telephone from an undisclosed location. "Even if he is there it would be very difficult to get him alive. He has support among Muslims everywhere. The people will help him get of the area," he said. "But if he is unable to escape, he would prefer to become a martyr," he said.


I have mixed thoughts as to whether or not Ayman would go down fighting. His experience in Egyptian jail was hardly a pleasant one and he knows he'll be a jihadi hero if he kills himself rather than be taken prisoner. All the same, he won't take the Hitler as long as he believes he still has a chance of saving himself.
Posted by: Dan Darling || 03/19/2004 1:26:00 AM || Comments || Link || E-Mail|| [284 views] Top|| File under:
Iraq-Jordan
UN to send team to Iraq 'as soon as practicable'
The United Nations will send a team to help guide Iraq's transition to self-rule "as soon as practicable", Kofi Annan, the UN secretary-general said yesterday. His decision followed invitations from both Iraq's Governing Council and the US-led Coalition Provisional Authority, delivered earlier in the day. The UN, which claims it is not actively seeking a role, had insisted on the formal request.

In a letter signed by Mohammed Bahr Al-Uloom, the president of the Governing Council, Iraqi leaders said they continued to believe "the UN must play an important role in Iraq", according to one diplomat, and would appreciate its "advice and assistance as we look to the next challenge in the political transition: the formation of an interim Iraqi government".


Diplospeak for "y'all are welcome to sit in as long as you don't cut and run on the next boom."

The Council also invited UN assistance in ensuring direct elections would be held before the end of January 2005, calling its experience "invaluable" in creating the necessary infrastructure, and overseeing the conduct of elections. The coalition expressed hopes that UN election experts would arrive in Iraq early in the week of March 21, amid growing fears that the time for adequate preparation is growing increasingly tight.

The political team will be led by the veteran UN troubleshooter Lakdhar Brahimi. He faces a daunting task as Iraqis jockey for power ahead of the handover of sovereignty at the end of June. It still has not been decided what form an interim government will take, or how it will be chosen. One option, diplomats say, is to expand the current Governing Council to include a wider membership. The coalition hopes the UN's assistance will help provide legitimacy to the new body, amid some Iraqi fears that the new sovereign government will be little more than a group of coalition appointees.

But the past week saw some reports that a number of Iraqi Shias opposed the return of the UN, following disappointment that it had deemed elections could not be held before the end of June. Mr Brahimi this week sought to quell that speculation with the announcement that Ayatollah Ali al-Sistani, the Shia spiritual leader, supported a UN role.


Sistani's playing these guys.
Posted by: Steve White || 03/19/2004 1:08:48 AM || Comments || Link || E-Mail|| [265 views] Top|| File under:
Caucasus
Georgian Leader Defuses Crisis with Rebel Region
BATUMI, Georgia (Reuters) - Georgian President Mikhail Saakashvili Thursday defused the worst crisis since he came to power, lifting an economic blockade on the rebellious Adzhara region in return for more of a say in local affairs. The agreement, reached after three hours of talks, leaves the pro-Moscow leader Aslan Abashidze still in charge of Adzhara on the Turkish border, where Saakashvili accused him Saturday of acting like "a feudal lord from the Middle Ages."

The 36-year-old U.S.-backed president, who swept to power after a people's revolution last year, struck a more measured note Thursday, but made clear he intended to unite all of Georgia including separatist Abkhazia and South Ossetia. "I believe we have achieved full mutual understanding," a beaming Saakashvili told a crowd of several thousand after the talks. "There is no conflict in Adzhara."


Unless Abashidze back-tracks.

In return for lifting a blockade that crippled the 200,000 barrel-a-day port from midnight, Saakashvili will appoint a personal representative to watch over the Black Sea port and customs officials, according to a statement released by Abashidze. Abashidze will also guarantee free election campaigning for a parliamentary poll on March 28, allow citizens to move freely, disarm his supporters, and revise with Georgian prosecutors the cases of people who had been imprisoned under controversial circumstances, the statement said.

An unsmiling Abashidze told the crowd: "This meeting shows that there are no issues which cannot be resolved." "It's clear what Georgia gains and what Saakashvili gains, and what Abashidze gains is more time for his smooth departure," said political analyst Temuri Yakobashvili, vice president of the Georgian Foundation for Strategic and International Studies.


Time to cash in those Kruggerrands, Abashidze!
Posted by: Steve White || 03/19/2004 12:59:07 AM || Comments || Link || E-Mail|| [282 views] Top|| File under:
Afghanistan/South Asia
Al-Qaeda members may be cornered
It's WaPo and moderately EFL, though it does give a little more info from US sources.

Pakistani security forces backed by U.S. spy planes were engaged in a pitched battle with tribal fighters and Islamic militants who were believed to be protecting key members of al Qaeda, senior Pakistani and U.S. officials said yesterday. "There are indications someone important" has been surrounded by the Pakistani troops, said a senior U.S. counterterrorism official. U.S. and Pakistani officials said they could not confirm reports circulating in Pakistan that commanders had evidence the cornered militants included Osama bin Laden's chief deputy, Ayman Zawahiri.
Hundreds of Pakistani troops backed by artillery and helicopter gunships were on the attack around the villages of Azam Warsak, Kaloosha and Shin Warsak in remote southern Waziristan province, officials said. Witnesses in Azam Warsak described artillery barrages and intense crossfire. Supporting the U.S. and Pakistani troops is a newly refined technology that allows for the quick processing and analysis of images and communications intercepts from U.S. Air Force spy planes, CIA drones and National Security Agency satellites. New techniques allow for speedy transfer of the information to commanders in the field, said counterterrorism officials. The springtime operation, called Mountain Storm, has also focused on capturing people suspected of having knowledge of bin Laden's support system -- a technique that paid off in the capture of Saddam Hussein in Iraq. Captives are being questioned by CIA and military interrogators with the aim of identifying and apprehending individuals with direct knowledge and access to bin Laden and Zawahiri.

Military officials and others have expressed optimism that they are closer to bin Laden than they have ever been. "Operations are underway and the difference between coming up empty-handed and having [bin Laden] and Zawahiri are quite thin," said J. Cofer Black, director of counterterrorism at the State Department. "It's not a linear problem; it's more like a net," said Black, who headed the CIA's counterterrorism center until last year. "The net is wider and longer, and the mesh is finer, and we're moving at a higher rate of speed." Officials said local commanders believe they may have surrounded a key figure because of the intensity of the resistance from tribal fighters and Islamic militants, whose usual tactic is to fade away when confronted with significant force. "We have no reports whatsoever to claim that Osama or Ayman al-Zawahiri have been trapped," Maj. Gen. Shaukat Sultan, Pakistan's chief military spokesman, said late Thursday. One tribal elder reached in Azam Warsak said some of the fighters were residents who could not leave the area when combat began. "Those who have been trapped are longtime Uzbek, Tajik and Chechen residents of the area," said Malik Behram Khan. "No way to go, they have no other choice but to fight."


Aren't the Chechens a bit far from home, though? And all of the assault weapons and explosives a bit much, even in Pakland?

A senior Pakistani army officer in Peshawar described the fighters as "trained combatants." He said there were "solid reports" that Zawahiri was in the area about three months ago. "We are not sure if he was still hanging out there." On Thursday, the House of Representatives doubled the reward for bin Laden's capture, to $50 million.
Posted by: Dan Darling || 03/19/2004 12:59:10 AM || Comments || Link || E-Mail|| [718 views] Top|| File under:
2 U.S. Soldiers Killed in Afghan Fighting
Two American soldiers were killed and two others were wounded in fighting Thursday in central Afghanistan, the U.S. military said. At least five terrorists were killed in the battle, officials said. In a brief statement, U.S. Central Command said the American soldiers were accompanied by troops of the Afghan National Army when they were attacked by "anti-coalition militia" in a village near Tarin Kowt. The Americans were not identified by name or military unit.


Damn. Deep condolences to our guys.
Posted by: Steve White || 03/19/2004 12:21:54 AM || Comments || Link || E-Mail|| [315 views] Top|| File under:
Iraq-Jordan
S. Korea Won't Send Troops to Iraqi City
South Korea canceled plans to send troops to the northern Iraqi city of Kirkuk, citing U.S. pressure to participate in "offensive operations," but still plans to send the forces to help rebuild the country, the Defense Ministry said Friday. The ministry said it was looking for another location to send the promised 3,600 forces. Seoul's dispatch, which would make South Korea the biggest coalition partner after the United States and Britain, was scheduled to come as early as next month. But Friday's decision means the mission might be delayed. South Korea's Defense Ministry said the "United States cited inevitability for offensive operations to keep security in order in the Kirkuk area," and proposed that a certain number of U.S. troops remain in Kirkuk to operate under South Korean control. South Korean said the U.S. proposal does not jibe with South Korea's intention to "keep its own independent operational command system and conduct peaceful reconstruction."


More fallout from Madrid.

A U.S. Defense Department official, speaking on condition of anonymity, said that the United States values "South Korea's contribution in fighting terrorism as we value the contributions of the more than 90 countries that have joined the coalition in fighting terrorism. "It is up to each country to decide what type, duration and scope of support it may provide the coalition," the official said.

Staunch U.S. allies Australia and the Philippines said Friday that the coalition should not abandon Iraq in the face of possible terror attacks. "Iraq is now on the cusp of a positive new chapter in its history," Australian Foreign Minister Alexander Downer said. "Now is not the time for the international community to succumb to terrorist threats and to abandon the Iraqi people."

Philippine President Gloria Macapagal Arroyo rejected calls by some opposition politicians in her country to withdraw its 96-member contingent from Iraq and distance her country from the U.S.-led war on terrorism. "What the opposition is suggesting is that we just silently cower in fear and hope the terrorists won't strike at us," Arroyo said in a statement. "This will not work. Terrorists are bullies and the more you cower, the more they will hit you.


Filipinos know this first-hand, too.

South Korean Prime Minister Goh Kun, acting president after the National Assembly impeached President Roh Moo-hyun last Friday, assumed duty over the weekend promising to follow through on the Iraq mission. But his government has warned that the country must prepare for possible terrorist attacks as its plans to send troops. Since the Spain bombings, Seoul has stepped up security at airports and elsewhere. "We plan to maintain close consultations with the United States and select an area where we can effectively conduct our mission of peaceful reconstruction under a more stabilized condition, and decide on the timetable for the dispatch," the Defense Ministry said in a statement.

South Korea's Yonhap news agency, citing an unnamed ministry official, said the dispatch would be put off until June and that the military was considering sites in central or southern Iraq where things are more stable. One ministry source told Yonhap a new strong candidate site is Najaf in southern Iraq, where the Spanish troops are currently stationed. A South Korean survey team, led by Lt. Gen. Kim Jang-su, was to return later Friday after a weeklong visit to Iraq, possibly with suggestions on a new site, Yonhap said.


That would fill a need, wouldn't it?
Posted by: Fred & Steve || 03/19/2004 12:46:06 AM || Comments || Link || E-Mail|| [274 views] Top|| File under:
Who's in the News
86
[untagged]
Bookmark
E-Mail Me
The Classics
The O Club
Rantburg Store
The Bloids
The Never-ending Story
Thugburg
Gulf War I
The Way We Were
Bio
Merry-Go-Blog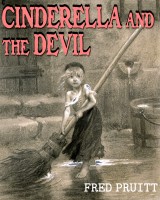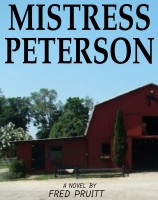 On Sale now!


A multi-volume chronology and reference guide set detailing three years of the Mexican Drug War between 2010 and 2012.

Rantburg.com and borderlandbeat.com correspondent and author Chris Covert presents his first non-fiction work detailing the drug and gang related violence in Mexico.

Chris gives us Mexican press dispatches of drug and gang war violence over three years, presented in a multi volume set intended to chronicle the death, violence and mayhem which has dominated Mexico for six years.
Click here for more information


Meet the Mods
In no particular order...


Steve White
Seafarious
Pappy
lotp
Scooter McGruder
john frum
tu3031
badanov
sherry
ryuge
GolfBravoUSMC
Bright Pebbles
trailing wife
Gloria
Fred
Besoeker
Glenmore
Frank G
3dc
Skidmark
Alaska Paul



Better than the average link...



Rantburg was assembled from recycled algorithms in the United States of America. No trees were destroyed in the production of this weblog. We did hurt some, though. Sorry.
3.237.67.179