Afghanistan
Prominent Taliban commander identified as Shafiullah killed in Logar province
[KhaamaPress] A prominent Taliban
...Arabic for students...
commander identified as Shafiqullah has been killed during the operation of Afghan National Defense and Security Forces in central

Pashtun-infested Logar

province.

The Ministry of Interior (MoI) in a statement said the Afghan National Defense and Security forces conducted a joint operation in Mohammad Agha district, leaving at least five

hard boyz

dead, including Shafiqullah, one of the prominent commanders of Taliban.

The statement further added that the operations as conducted as part of Khyber-5 operations during which two Talibs were also

maimed

.

According to Ministry of Interior, at least 500 kgs of explosives were also destroyed during the operation and 8

cycle of violence

s, a vehicle, a Dragunov sniper rifle, and 3 Ak-47 assault rifles were confiscated.

The anti-government armed

Death Eater

groups including Taliban have not commented regarding the operation so far.
Posted by: trailing wife || 03/12/2019 00:00 || Comments || Link || E-Mail|| [6462 views] Top|| File under: Taliban
20 Afghan Security Force Members Killed In Badghis
[ToloNews] At least 20 Afghan security force members were killed in a Taliban
...Arabic for students...
attack in Badghis province, in the west of Afghanistan, on Sunday night, officials from Badghis Provincial Council said on Monday.

The officials said 10 other security force members were

maimed

in the attack.

The clash took place after a group of Talibs attacked a security outpost in in Bala Murghab district, said Abdul Aziz Bek, head of Badghis Provincial Council.

"The Talibs took 28 other security force members with them following the clash," Bek said.

Local security officials confirmed the attack by the Taliban but did not give an exact detail about the casualties.

Taliban has

grabbed credit

for the attack.
Posted by: trailing wife || 03/12/2019 00:00 || Comments || Link || E-Mail|| [6462 views] Top|| File under: Taliban
Africa Horn
One Dead, Two Injured In Bardere Shooting
[RADIOSHABELLE] The commander of the Somali military in Gedo province has disclosed further details about the shooting of civilians by

person or persons unknown

in Bardhere town, south of the country.

Colonel Ali Mohammed, of the top army commanders in the region, told Radio Shabelle that at least one resident was killed and two others

maimed

in the incident.

He added that some of the attackers were detained and are now in police custody while the others are

on the lam

.

The incident is attributed to a power struggle in the city that has been ongoing in the past few months.


Posted by: Fred || 03/12/2019 00:00 || Comments || Link || E-Mail|| [6459 views] Top|| File under:
US Air Strikes Kill Hundreds In Somalia As Conflict Escalates
[RADIOSHABELLE] The US military has escalated a battle against al-Shabaab
...
the personification of Somali state failure...
, an

Death Eater

group affiliated with al-Qaeda, in Somalia even as president Donald Trump


...New York real estate developer, described by Dems as illiterate, racist, misogynistic, and what ever other unpleasant descriptions they can think of, elected by the rest of us as 45th President of the United States...


seeks to scale back operations against similar Islamist insurgencies elsewhere in the world, from Syria and Afghanistan to West Africa.

A surge in US Arclight airstrike
s over the past four months of 2018 pushed the annual

corpse count

of suspected al-Shabaab fighters in Somalia to the third record high in as many years. Last year, the strikes killed 326 people in 47 disclosed attacks, defence department data show.

And this year, the intensity is on pace to eclipse the 2018 record. During January and February alone, the US Africa Command reported killing 225 people in 24 strikes in Somalia. Double-digit

corpse count

s are becoming routine, including a bloody five-day stretch in late February in which the military disclosed that it had killed 35, 20 and 26 people in three attacks.

Africa Command maintains that its

corpse count

includes only al-Shabaab

krazed killer

s, even though the

Death Eater

group claims regularly that civilians are also killed. The Times could not independently verify the number of civilians killed.

The rise in airstrikes has also exacerbated a humanitarian crisis in the country, according to UN agencies and nongovernmental organizations working in the region, as civilians are displaced by ongoing conflict and extreme weather.

"People need to pay attention to the fact that there is this massive war going on," said Brittany Brown, who worked on Somalia policy at the National Security Council in the Obama and Trump administrations and is now chief of staff of the International Crisis Group.

The war in Somalia appears to be "on autopilot", she added,


...another way to read that is President Trump told the generals to win, then got out of their way, like they did ISIS in Iraq and Syria...

and one that is drawing the United States significantly deeper into an armed conflict without much public debate. The intensifying bombing campaign undercuts the Trump administration's intended pivot to confront threats from great powers like China and Russia, and away from long counterinsurgency and counterterrorism campaigns that have been the Pentagon's focus since 2001.

Gen Thomas D. Waldhauser, head of Africa Command, said planned cutbacks elsewhere would not affect what the military was doing in Somalia. "We'll maintain our capability and capacity there," Waldhauser told the House Armed Services Committee on Thursday.
Posted by: Fred || 03/12/2019 00:00 || Comments || Link || E-Mail|| [6459 views] Top|| File under: al-Shabaab (AQ)
Africa North
46 'dangerous terrorists' and 3 soldiers killed in Sinai operations - Egypt's military
Summary: over an unspecified period of time, and at the cost of only 3 troops killed, 46 turbans were killed and 100 were arrested. Lots of stuff was broken, confiscated, or detonated, including 244 acres of poppies and 2 tonnes of pot.

[AlAhram] Forty-six "extremely dangerous"

snuffies

have been killed in northern and central Sinai during operations by Egypt's armed forces, according to a military statement on the latest developments related to Operation Sinai 2018.

In the 32nd statement on the comprehensive counter-terrorism operation, which was launched in 2018, the Egyptian armed forces said the

bad boyz were potted

following shootouts in northern and central Sinai.

Around 15 hideouts and four vehicles used by the

snuffies

in the north-east were destroyed by the air forces.

Three army soldiers were martyred in those operations, the statement said.

The timeframe of events was not specified.

Seventeen vehicles used for smuggling across borders were destroyed, as were ten other vehicles and a hideout by terrorists, in the southern and western area.

Forces discovered and demolished a number of hotbeds occupied by the

snuffies

in northern and central Sinai, seizing weaponry and ammunition and highly

kaboom

used to prepare improvised

bomb

s (IEDs).

Around a hundred criminal elements and suspects were enjugged
Youse'll never take me alive coppers!... [BANG!]... Ow!... I quit!
A total of 204 IEDs were found and detonated by the military. A number of RPGs and mortars, used by the

krazed killer

elements to attack security checkpoints, were confiscated.

Around ten tunnel openings located at the international borderline with Rafah were destroyed.

The statement added that naval forces have continued to secure coastal borderlines to block smuggling attempts through both the Red Sea and the Mediterranean.

Border guards, in cooperation with the police and military, discovered and destroyed 244 feddans


...literally the amount of land a yoke of oxen can plow in a day. In Egypt this is apparently about 1 acre...

of poppies, two tonnes of cannabis, and 1 million narcotic pills, as well as black powder used for IEDs.

They were able to seize 117 vehicles used in smuggling activities across borders, as well as confiscating an amount of ammunition and weaponry in different strategic locations.

The armed forces launched Operation Sinai 2018 in February last year to target terrorist and criminal organizations in northern and central Sinai, parts of the Nile Delta and the Western Desert.

The operation involves the army, navy, border patrol, air force and police.

Hundreds of

snuffies

have been killed as part of its activities.
In February 2018, the army launched a nationwide operation against

Death Eater

s, mainly focused on the volatile northern part of Sinai and the Western Desert, along the

mostly non-existent border

with Libya.

Some 600 bandidos

hard boyz

and around 40 soldiers have been killed since the start of the offensive, according to the armed forces. No independent statistics are available and northern Sinai is largely cut off to media and foreigners.
Posted by: trailing wife || 03/12/2019 00:00 || Comments || Link || E-Mail|| [6465 views] Top|| File under: Islamic State
Britain
Boy convicted of planning Islamic State attack aged 17 after becoming obsessed with violent 'drill' videos
[Daily Mail, where America gets its news] A Surrey teenager faces jail for planning an Islamic State
...formerly ISIS or ISIL, depending on your preference. Before that al-Qaeda in Iraq, as shaped by Abu Musab Zarqawi. They're very devout, committing every atrocity they can find in the Koran and inventing a few more. They fling Allah around with every other sentence, but to hear the pols talk they're not really Moslems....
attack after becoming obsessed with watching violent online gang 'drill' videos.

Haider Ahmed, then a 17-year-old sixth form student, was still living with his parents in the leafy county when he was tossed in the slammer
... anything you say can and will be used against you, whether you say it or not...
for plotting an attack similar to those at London Bridge and Westminster.

He had become radicalised by violent gang 'drill' rap videos he watched on YouTube at the age of 14, before graduating to Islamic State violence.

His online obsession led to him taking over an encrypted channel on Telegram dedicated to the terrorist group at the age of 16 and failing most of his GCSEs.

The channel put him in touch with an extensive terrorist recruitment network that had members in Libya, Kenya, India and the Philippines.

Ahmed was found guilty of preparing acts of terrorism by a majority of ten to two and will face sentence next month at Kingston Crown Court.

He asked a friend to sell him a knife because he was under 18 and could not buy it himself and was warned: 'Dnt gt caught with it. They'll says ISIS, lol.'

Ahmed was also in touch with notorious British Islamic State recruiter Abu Sa'eed al-Britani.

The teenager, who was studying business, IT, maths and law, at 'outstanding' Reigate College in Surrey, wrote: 'I'm doing well in college, however I've found out my purpose recently.'
Posted by: trailing wife || 03/12/2019 00:00 || Comments || Link || E-Mail|| [6463 views] Top|| File under: Islamic State
Europe
European migrant colonist round up
Over 1,500 Migrants Cleared From Bulldozed Italian Shanty Town
10 March
Approximately 1,592 migrants have been removed from a shanty town migrant camp in southern Italy as part of the populist government's policy to dismantle squatter camps across the country

Researcher Blames Multiculturalism for Rise of Arab Clan Gangs in Germany
10 March
German Islamic and migration researcher Ralph Ghadban has blamed multicultural ideology for the rise in power of Arab clan gangs, saying there are now no-go areas within Berlin.

No Place in 21st Century for Closing Borders – German Bundestag President
6 March
Shutting the door on mass migration is not an option in the 21st century, German parliament president Wolfgang Schäuble has said, urging Brussels to speed up plans for an EU army in order to kill nationalism.

Soros Foundation Demands Brussels Step Up War on Poland 'Or EU Won't Survive'
1 March
George Soros's Stefan Batory Foundation has demanded Brussels step up its war on patriotic Poland, asserting that the EU's survival rests on "the progressive battle" to force globalism on the central European nation.

Denmark Considers Sending Syrian Refugees Home
1 March
Denmark will no longer automatically grant all Syrian asylum seekers temporary asylum, and is considering whether returns are now possible.

Swedish Security Agency Arrests Person Suspected of 'Spying on Refugees'
28 Feb
The Swedish domestic security agency says a person has been arrested on suspicion of spying on refugees who fled to Sweden.

Historic European City Antwerp Now Majority-Minority
27 Feb
Antwerp will soon be "lost" to the hope of any future conservative government, local media said as data showed only a quarter of the city's young children are Belgian natives, and studies revealed migrant background voters overwhelmingly supporting left-wing parties.

Bosnia Police Detain 19 Migrants, 3 Smugglers Headed to European Union
26 Feb
Bosnian police say they have detained three people at two separate locations on suspicion of attempting to smuggle 19 migrants through the Balkan country. Two suspected people smugglers were detained in area of Tuzla, in central Bosnia, with twelve migrants from Iraq, Iran and Pakistan. In a separate action, police say they detained one person Monday and prevented the illegal transfer of seven Turkish citizens from Bosnia to neighboring European Union member state Croatia.

116 Boat Migrants 'Forcibly Returned' to Libya
21 Feb
Doctors Without Borders says 116 migrants have been "forcibly returned" to Libya after a day and a half at sea.

Female German Teacher On Trial For Raping Underage Asylum Seeker
19 Feb
A 45-year-old female German teacher in the city of Landshut has been put on trial after being accused of raping a 15-year-old Afghan asylum seeker boy, a charge which she has denied.

Balkans Police Discover 'Several Dozen' Illegals in Truck Close to Coast
19 Feb
Croatian police have discovered several dozen migrants hidden in a truck and detained two suspected people smugglers.

2,000 Islamists 'Ready to Carry Out Attacks at Any Time' Says Former German Spy Chief
18 Feb
The security threat posed by more than 2,000 Islamist terror suspects is just one example of how Angela Merkel's "mistake" to throw open the borders continues to haunt Germany daily, the country's former spy chief has said.

Sweden Police Migrant Crisis
Sweden Admits It Cannot Control Its Own Borders
7 Feb
The chief of Sweden's National Border Police has sounded the alarm on the ability of his force to do its job — even to the low standard required by the European Union under its Schengen zone open borders agreement.

Quarter of Swedish School Pupils From Foreign Backgrounds
1 Feb
Around one in four students in Swedish schools now come from a foreign background as schools across the country are becoming more and more segregated, according to a new report.

Germany: No 'Economic Miracle' as 65 Percent of Refugees Still Jobless
31 Jan
Migrant unemployment continues to be a problem in Germany, with government research revealing the majority of asylum seekers who arrived in 2016 are still unemployed.

Now migrants are calling 999 from their BOATS! Asylum seekers are paying thousands to cross Channel to Britain because they 'don't fear being returned' - and are even phoning for HELP rather than trying to sneak in
26/02/19
In the past 72 hours, 35 people including a baby made the crossing, adding to the hundreds - mostly Iranian nationals - who have reached Britain in recent months (pictured: migrants rescued today).

Syrian man accused of gang rape of 18-year-old girl along with at least nine others in Germany will appear in juvenile court despite being aged 22
18/02/19
Majd H. is accused of orchestrating the brutal four-hour gang rape of the teenager, which took place after he allegedly drugged her in a nightclub in Freiburg, south-west Germany, last year.

'It is unbearable that people given asylum here have brought evil': Finnish President expresses his 'disgust' at migrant grooming gangs as country's child sex scandal escalates
14/01/19
President Sauli Niinistö expressed his 'shock and disgust' after police identified more suspects in connection with a foreign grooming gang who have targeted underaged girls in Oulu, northern Finland.

'There will be two civilisations in Europe – one Christian, one mixed Islamic': Hungary's PM calls for 'anti-immigrant forces' to take over EU and says he'll 'fight' Macron to save his country
10/01/19
Hungarian PM Viktor Orban urged 'anti-immigration' forces to seize control of the EU at elections in May, and threatened to 'fight' French President Emmanuel Macron over migrants.

Swiss woman is charged with assault after slapping Afghan migrant who kept groping her during New Year's Eve celebrations
07/01/19
The unnamed woman, 21, was said to have left the man with a broken nose when he reportedly groped her during a party at the City Hall (pictured) in the Austrian capital Vienna on New Year's Eve
Posted by: trailing wife || 03/12/2019 00:00 || Comments || Link || E-Mail|| [6460 views] Top|| File under: Moslem Colonists
Man with knives held near rally of Dutch far-right leader Wilders
[PULSE.NG] Dutch police tossed in the slammer
Drop the rod and step away witcher hands up!
a man carrying two knives and an axe close to an election rally by anti-Islam leader Geert Wilders, the politician and officials said Monday.

The suspect was detained as the far-right leader handed out leaflets in Heerlen, in the southwest of the Netherlands, ahead of provincial polls on March 20.

"The man held on Saturday in Heerlen before leafletting in Heerlen had -- so NCTV tells me today -- two knives and an axe on him," Wilders tweeted, referring to the Dutch national anti-terrorism service.

"Compliments to the police and the NCTV for their vigilance -- a lot of misery was avoided," added Wilders, who heads the Freedom Party (PVV).

The NCTV confirmed to AFP that the details given by Wilders were correct but refused to give further information on the identity of the suspect, his aims or how he was arrested.

Police have launched an investigation, the Dutch news agency ANP reported.

Wilders is widely seen as a successor to the far-right populist Pim Fortuyn, who was assassinated in 2002.

Wilders himself has faced several threats, especially after recent tweets about Islam on his Twitter account.

He is currently appealing a Dutch court ruling finding him guilty of discrimination for calling at a 2014 election rally for "fewer Moroccans" in the Netherlands.

The PVV is the largest opposition party in the Netherlands, with 20 seats in the lower house of parliament and nine in the senate.


Posted by: Fred || 03/12/2019 00:00 || Comments || Link || E-Mail|| [6460 views] Top|| File under:
India-Pakistan
3 JeM militants killed in Tral
[Daily Excelsior] Three

murderous Moslems

of Jaish-e-Mohammad
...literally Army of Mohammad, a Pak-based Deobandi terror group founded by Maulana Masood Azhar in 2000, after he split with the Harkat-ul-Mujaheddin. In 2002 the government of Pervez Musharraf banned the group, which changed its name to Khaddam ul-Islam and continued doing what it had been doing before without missing a beat...
(JeM) were killed in a

shootout

with security forces at Pinglish village of Tral in South

Kashmire

' s Pulwama district today.

A joint team of Army's 42 RR, 180 batallion of Central Reserve Police Force (CRPF) and Police launched cordon and search operation in Pinglish village after reports about presence of three

murderous Moslems

in the village including one local Mudasir Ahmad and two foreigners.

As the search party reached near the house in which

murderous Moslems

were hiding, they were fired upon by

murderous Moslems

from inside the house, triggering a

shootout

. The troops encircled the house trapping them inside.

The intermittent firing continued throughout the day and the house in which the

murderous Moslems

were hiding was razed to rubble. Three

murderous Moslems

were killed and two bodies of the

murderous Moslems

were recovered from the debris of the house along with two AK-47 rifles and one pistol.

The identities of the slain

murderous Moslems

are yet to be ascertained. The search operation is still going on in the area.

The bodies were charred and beyond the recognition as the house where the

murderous Moslems

were hiding was set on fire.

The internet services in the Awantipora area was suspended to prevent any violence during the operation.

And parts of Srinagar city observed shutdown today against summoning of Hurriyat Conference chairman Mirwaiz Omar Farooq to New Delhi by the National Investigating Agency (NIA).

The shutdown in the area was called by the traders of the area in protest against his summoning. Authorities had imposed restrictions in parts of the city to prevent any violence in the area.

The separatists termed the NIA summons to Mirwaiz Umar Farooq and Syed Ali Geelani's son Syed Naseem Geelani and asking them to present themselves before NIA court in New Delhi on Monday, as sheer political vendetta.

They said that NIA raids on the residences of leaders and their relatives followed by summoning them to New Delhi is a fresh attempt to build pressure on the leadership to push them into submission.

They strongly denounced the arrest spree, ban on Jamaat-e-Islami
...The Islamic Society, founded in 1941 in Lahore by Maulana Sayyid Abul Ala Maududi, aka The Great Apostosizer. The Jamaat opposed the independence of Bangladesh but has operated an independent branch there since 1975. It maintains close ties with international Mohammedan groups such as the Moslem Brotherhood. the Taliban, and al-Qaeda. The Jamaat's objectives are the establishment of a pure Islamic state, governed by Sharia law. It is distinguished by its xenophobia, and its opposition to Westernization, capitalism, socialism, secularism, and liberalist social mores...
, slapping of PSA on JKLF chairman Muhammad Yasin Malik
...
chairman of one of the two factions of Jammu Kashmir Liberation Front. JKLF is a Kashmiri nationalist organization founded in Birmingham, UK in 1977. Branches weren't actually established in Kashmir for another ten years. It has the usual demands for separation of J&K from secular India so it can become an independent Islamic rathole. It seems to have no interest in Pak Kashmir breaking away to join it. In 1994 Malik renounced violence after he was released from jail and from that point he and his organization pursued peaceful means to impose their will on the region...
and many others, harassing and intimidating the youth and elderly, vandalizing Properties, injuring the youth in peaceful protests, imposing curbs and restrictions in down town.

The leadership hailed the support extended by the traders, transporters and other segments of the society to the leadership and thanked them and asked that normal life should be resumed on March 11.
Posted by: Fred || 03/12/2019 00:00 || Comments || Link || E-Mail|| [6473 views] Top|| File under: Jaish-e-Mohammad
Pak shelling in Uri, Poonch; 4 injured
[Daily Excelsior] India and Pak troops traded mortar shelling in Kamalkote sector along the Line of Control (LoC) in Uri sector in which four people

were maimed

and several houses damaged.

A

bigwig

said that Pakistain violated ceasefire in the sector by resorting to unprovoked mortar shelling at Indian posts. He said that the firing started at around 3:30 a.m and there was a lull in between and they again violated ceasefire in the afternoon.

The official said that the Army gave befitting reply to the shelling from Pakistain and intermittent shelling continued for the whole day. The shelling created panic among residents and they took cover in their houses.

However,


denial ain't just a river in Egypt...


some shells landed in civilian areas in the village. At least four persons

were maimed

and they have been identified as Riyaz Ahmad Khatana son of Sardar Mohammad Khatana, resident of Kamalkote, Meeena Begum wife of Mohmad Anwar Mir, Asif Ahmad son of Mohammad Anwar Mir and Ashfaq Ahmad son of Mohammad Maqbool Mir.

They were shifted to Uri hospital by the locals with the help of Police. Two of the injured were referred to Srinagar for treatment.

House of one Mohammad Sadiq Barwal son of Bawar Ali Barwal, resident of Batar Jabda Kamalkote was damaged in the shelling. Damage was also caused to several houses in the village.

The area witnessed shelling last week for at least four days between Indian and Pak troops after Pak troops violated ceasefire in the sector. Army also retaliated leading to intense shelling.

The firing led to suspension of the cross-Line of Control (LoC) trade for four days last week. However,


denial ain't just a river in Egypt...


this week the trade was normal and trucks from both sides crossed the Aman Setu normally.

Sub-District Magistrate Uri, Reyaz Ahmad Malik, told Excelsior that the intermittent firing was going on during the day and four people injured in the shelling were brought to Uri hospital. He said that some houses were also damaged in the shelling but the assessment is yet to be carried out.

When asked about the shifting of the people from shelling prone area of Kamalkote, Malik said that the firing was going on and it was not safe to shift people from the affected area. He said that at this stage people are comparatively safer in their houses. He said that they will assess the situation tomorrow.

Meanwhile,


...back at the comedy club, Boogie sadly admitted that he was a better peeping Tom than he was a comedian...


Pak troops today resorted to unprovoked ceasefire violations targeting forward posts and villages at four places along the LoC in Poonch district.

The firing was intense in the Krishna Ghati sector, where the Pak troops resorted to mortar shelling and firing by small arms from around 4.30 am, which was retaliated to befittingly by the Indian Army.

The cross-border shelling between the two sides continued till 7.30 am. There was no report of any casualty on the Indian side.

Officials said firing and shelling by Pakistain were also reported from the Balnoi and Mankote (both in Mendhar sector), besides from Shahpur sector, all in Poonch district, for a brief period in the early hours of Sunday.

The firing was mild in nature and lasted for a brief period without causing any harm, they said.

On late Saturday as well, the Pakistain army had targeted Indian positions In Sunderbani sector of Rajouri district for several hours.
Posted by: Fred || 03/12/2019 00:00 || Comments || Link || E-Mail|| [6467 views] Top|| File under: Govt of Pakistan
Intelligence about presence of militants at launch pads in PoK, no infiltration so far: Army
[Daily Excelsior] Asserting that there are inputs about presence of

turbans

on launch pads in Pakistain Occupied

Kashmire

(PoK), a top Army official said that so far there was no infiltration attempts in

Kashmire

as the passes are still covered with several feet of snow.

Lt Gen KJS Dhillon, General Officer Commanding (GOC) of the Srinagar-based 15 Corps said if the

turbans

try to infiltrate, the Army is ready to counter any such move.

"We have intelligence information that there are

turbans

waiting at launch pads in PoK to cross over to this side of Line of Control (LoC)," Lt Gen Dhillon, flanked by Inspector General of Police (IGP) S P Pani and IG CRPF Zulfiqar Hasan, told

news hound

s during a

presser

here on Monday.

He said so far there has no infiltration taken place along the LoC in

Kashmire

division as the passes are still under several feet of snow.
Posted by: Fred || 03/12/2019 00:00 || Comments || Link || E-Mail|| [6460 views] Top|| File under: Govt of Pakistain Proxies
18 militants killed in 21 days; succeeded in eliminating JeM leadership: Army commander
All of them emirs, eh? Each the emir of a small patrol or thereabouts? I'll bet not one is a Number One, Number Two, a division head Number Three, or even a specialist group leader Number Four, or they would have been named in the article.

[Daily Excelsior] Security forces have gone very forcefully after the Jaish-e-Mohammad
...literally Army of Mohammad, a Pak-based Deobandi terror group founded by Maulana Masood Azhar in 2000, after he split with the Harkat-ul-Mujaheddin. In 2002 the government of Pervez Musharraf banned the group, which changed its name to Khaddam ul-Islam and continued doing what it had been doing before without missing a beat...
(JeM)

turban

outfit in the wake of February 14 Pulwama attack and have succeeded in eliminating its leadership in

Kashmire

, a top Army officer said here on Monday.

General Officer Commanding (GoC) of the Srinagar-based Chinar Corps, Lt Gen K J S Dhillon, told a

presser

that the security forces have killed 18

turban

s, including Jaish-e-Mohammed's second-in-command, over 21 days.

"We have gone very forcefully after the JeM, and we have reasonably succeeded in our aim of eliminating them at the earliest so that they are not able to carry out a Pulwama-like attack," he said.

Of the 18 bandidos

forces of Evil

killed, 14 belonged to JeM including its "six main commanders", the Lt. Gen., flanked by IGP

Kashmire

S P Pani and IG CRPF Zulfiqar Hassan, said.
Posted by: Fred || 03/12/2019 00:00 || Comments || Link || E-Mail|| [6459 views] Top|| File under: Jaish-e-Mohammad
NIA files chargesheet against 5 Hizb-ul cadres in Assam
[Daily Excelsior] The National Investigation Agency on Monday filed a chargesheet against five accused of Hiz-bul Mujahideen(HM) cadre in NIA Guwahati Court for hatching criminal conspiracy to carry out terrorist attacks by HM cadres in various parts of Assam.

According to NIA, the five accused Kamruj Zaman alias Dr Hurairah, Md Sahnawaz Alom alias Mridul, Md Saidul Alam, Md Omar Faruk and Md Jaynal Uddin alias Jainal Ahmed were booked under sections of 18, 18B, 19 & 38 of Unlawful Activities (P) Act and 120B of IPC.

The case was originally registered with Assam Police in Hindi but the central terror probe agency took over the case on October 5, 2018.

The accused Kamruj Zaman had joined proscribed terrorist organization Hizb-ul-Mujahideen in Jammu and

Kashmire

and was imparted nine months weapon training from June 2017 to March 2018 by HM cadres in the jungles of district Kishtwar in J&K.
Posted by: Fred || 03/12/2019 00:00 || Comments || Link || E-Mail|| [6466 views] Top|| File under: Govt of Pakistain Proxies
4 policemen injured in explosion targeting CTD vehicle in Quetta
[DAWN] Four

coppers

were maimed

in an

kaboom

in Quetta's Mian Ghundi area on Monday, Deputy Inspector General (DIG) Abdul Razzaq Cheema confirmed and said a Counter-Terrorism Department (CTD) vehicle had been targeted.

As per police sources, the blast took place near a police vehicle. The

kaboom

had been installed in a

cycle of violence

.

Rescue teams and security forces have reached the site of the incident.

The injured are being shifted to a hospital. As per the police sources, the blast also damaged the police vehicle.

Balochistan


...the Pak province bordering Kandahar and Uruzgun provinces in Afghanistan and Sistan Baluchistan in Iran. Its native Baloch propulation is being displaced by Pashtuns and Punjabis and they aren't happy about it...


Chief Minister Jam Kamal Khan strongly condemned the blast and regretted the injuries caused to the four

coppers

.

In a statement, the provincial chief minister said such "cowardly acts by

hard boyz

could not undermine the resolve of security forces".

He added that law enforcement agencies will continue their operations until terrorism is completely eliminated and directed the police to make security measures more effective.
Posted by: Fred || 03/12/2019 00:00 || Comments || Link || E-Mail|| [6461 views] Top|| File under:
2 AJK civilians killed in 'unprovoked' firing by Indian troops across LoC: ISPR
[DAWN] At least two civilians including a woman were killed and four others injured when Indian troops resorted to "unprovoked" firing across the Line of Control (LoC), the military's media wing said in a statement on Monday.

The casualties were caused when Indian forces targeted the civilian population in Chakothi sector of Jhelum Valley district along the de facto border.

"Pakistain army troops responded effectively [by] targeting [the] Indian post which initiated [the] fire," read the Inter-Services Public Relations (ISPR) statement.

The dead were identified as Noushad Bibi, a resident of Soka village, and Ghulam Hussain, who lived in Bakot village.

Four people identified as Raja Mehmood (r/o Darang More), Zahida Bibi (r/o Bari Bhaik), Ghulam Muhammad and Muhammad Zakir (r/o Bakot village) sustained injuries in the firing.

The casualties come a day after guns again started roaring along the restive LoC after a three-day lull. On Sunday, Indian firing had left a civilian dead and four others injured in Pandu, Chakothi and Khilana sectors of Jhelum Valley district.
Posted by: Fred || 03/12/2019 00:00 || Comments || Link || E-Mail|| [6459 views] Top|| File under: Govt of Pakistan
Iraq
Iraq sentences 3 men to death over bombing Shiite shrine in Baghdad
Baghdad (IraqiNews.com) ‐ An Iraqi court has sentenced three men to death by hanging over detonating an explosive charge at a Shiite religious shrine in Baghdad.

"The Central Criminal Court looked into the case of three defendants involved in bombing a Shiite shrine in Baghdad, an attack which left scores of visitors dead," Al Madar News quoted the Supreme Judicial Council as saying in a press statement on Sunday.

"The trio admitted forming a terrorist cell with the aim of targeting innocent people," the statement read, adding that the death sentences handed down on the three men were issued pursuant to article no. 4 of the anti-terrorism law.

Posted by: trailing wife || 03/12/2019 00:00 || Comments || Link || E-Mail|| [6459 views] Top|| File under:
Iraqi army destroys three Islamic State hotbeds in Diyala
Diyala (IraqiNews.com) ‐ Three hotbeds of Islamic State
...formerly ISIS or ISIL, depending on your preference. Before that al-Qaeda in Iraq, as shaped by Abu Musab Zarqawi. They're very devout, committing every atrocity they can find in the Koran and inventing a few more. They fling Allah around with every other sentence, but to hear the pols talk they're not really Moslems....
terrorist group were destroyed Monday in an Arclight airstrike
by the Iraqi Air Force in the eastern province of Diyala.

"Iraqi warplanes raided three hideouts of Islamic State in al-Muqdadiyah district of Diyala," Baghdad Today quoted the paramilitary Popular Mobilization Forces as saying in a statement.

"The three hotbeds were completely destroyed in the air raid," the statement read, adding that a huge amount of military equipment and logistics were found inside the hotbeds.


Photos at the link, in which key items are oranges and blister packs of pills — possibly captagon, famous for temporarily turning cowards into brave Lions of Islam.
Posted by: trailing wife || 03/12/2019 00:00 || Comments || Link || E-Mail|| [6475 views] Top|| File under: Islamic State
Israeli forces nab Palestinian suspected of 2016 settlement stabbing
[IsraelTimes] Shin Bet security service says

Hamas, a regional Iranian catspaw,

-affiliated 27-year-old stabbed Efrat resident from behind, whereupon

maimed

victim scared him off.

The Shin Bet security service announced Monday that Israeli forces had apprehended a Paleostinian man suspected of carrying out a stabbing attack that moderately injured a man in the Efrat settlement, south of Jerusalem, over two years ago.

The arrest of 27-year-old Ayman Muhammad Ali Fughara from the neighboring village of Jorat al-Sham'a took place last month, the Shin Bet said, adding that the suspect was affiliated with the Hamas terror group

Using a knife that he had purchased in order to carry out the December 2016 attack, the security service said that Fughara approached 50-year-old Efrat resident Rafi Lisker from behind and stabbed him four times. Lisker had been on an evening stroll with his wife, who managed to flee to a home across the street to get help as her husband was being struck.

Lisker managed to keep a distance from the attacker and began screaming "terrorist," leading Fughara to flee the scene. The suspect remained

on the lam

until February.

The military later released video footage of Fughara's arrest, showing troops from the elite Duvdevan unit entering his home late at night and, upon checking his ID card, taking him into custody.

Investigative findings have been transferred to the IDF's Military Advocate General in order to file an indictment against Fughara.

Responding to the arrest, the Efrat Local Council thanked the Shin Bet for "not giving up" in its search for the attacker. The town's mayor, Oded Revivi, also praised Lisker for engaging the terrorist, even after being stabbed, in a manner that saved lives.
Posted by: trailing wife || 03/12/2019 00:00 || Comments || Link || E-Mail|| [6476 views] Top|| File under: Hamas
Southeast Asia
Nine Myanmar policemen killed in attack by insurgents
[DAWN] Nine

coppers

were killed in an attack in Myanmar's western state of Rakhine by the increasingly active Arakan Army rebel group, the country's Information Ministry said on Sunday.

The ministry's website said 60 Arakan Army

forces of Evil

on Saturday night attacked the police post, which was safeguarding question and answer sheets from the national high school matriculation examination.

The Arakan Army, which is aligned with Rakhine's Buddhist population, seeks autonomy for the region. Rakhine is better known as the site of a brutal counterinsurgency campaign by the military against the

Moslem

Rohingya minority, causing more than 700,000 to flee to neighbouring Bangladesh. Attacks on police by the Rohingya ARSA

Death Eater

group which has become largely inactive triggered the crackdown.

The government declared the Arakan Army a terrorist organization after it killed 13

coppers

and

maimed

nine in attacks on Jan 4. The Arakan Army on its website claims to have killed 10 government soldiers in a March 8 battle, but that incident has not been confirmed.

Myanmar's military announced in January that government forces clashed with the Arakan Army 15 times in 2015, 26 times in 2016, 56 times in 2017 and 61 times in 2018, while the rebels also planted some mines. They said that up to mid-January this year, there have been at least eight armed encounters.
Posted by: Fred || 03/12/2019 00:00 || Comments || Link || E-Mail|| [6464 views] Top|| File under: Arakan Rohingya Salvation Army
Syria-Lebanon-Iran
Swedish 'Islamophobia Expert' Turned ISIS Fighter Arrested in Syria
[Breitbart] Swedish-Norwegian "Islamophobia

...the irrational fear that Moslems will act the way they usually do...
" expert turned Islamic State
...formerly ISIS or ISIL, depending on your preference. Before that al-Qaeda in Iraq, as shaped by Abu Musab Zarqawi. They're very devout, committing every atrocity they can find in the Koran and inventing a few more. They fling Allah around with every other sentence, but to hear the pols talk they're not really Moslems....
jihadist Michael Skråmos has been locked away
Drop the rod and step away witcher hands up!
by Kurdish forces in Syria, with sources claiming Norway wants to prosecute the

bad boy

.

The 33-year-old, born in Sweden to Norwegian parents, was captured this week in the village of Baghouz in one of the very few remaining areas under any form of Islamic State control, Swedish newspaper Expressen reports.

Skråmo had been one of the hundreds of Islamic State

bully boyz

still fighting Kurdish forces and attempting to defend the village. He was also not the only foreign fighter, with most of the last surviving holdouts being foreigners.

Though the Swedish citizen had told relatives that he would rather die than surrender, he was allegedly captured by the Kurds after surrendering to them following the previous capture of his seven children.


"I vuss chuss yoking!"


Swedish YPG soldier Jesper Söder described the capture of the infamous jihadist, saying, "He was arrested with a cluster of people. I think he was found in a cluster of people in a tunnel where he had dug himself in."

Söder added that around 50 Islamic State members were arrested at once, including

women and kiddies

.

Magnus Ranstorp, terrorist researcher at the Swedish National Defense College, commented on the arrest and his potential prosecution by the Norwegian government, explaining: "In Norway, the average penalty for participation and co-operation with IS is approximately seven years."

He also added that there was a possibility of Skråmo being handed over to the United States, where he could face a much more substantial sentence of up to 30 years for fighting for the disintegrating caliphate.

Ranstorp suggested that while Skråmo had been well-known in Sweden, calling for Islamic State supporters to commit attacks on Swedish soil in propaganda videos, he was likely not involved in planning terror attacks personally.

"He has not been an international propagandist; that is, someone who appears to speak in English or other languages in his videos. So he is big in Swedish context but he is small potatoes in the Islamic State," Ranstorp said.
Posted by: trailing wife || 03/12/2019 00:00 || Comments || Link || E-Mail|| [6460 views] Top|| File under: Islamic State
Baghouz: ISIS militants retreat underground as coalition offensive resumes
[Rudaw] Islamic State
...formerly ISIS or ISIL, depending on your preference. Before that al-Qaeda in Iraq, as shaped by Abu Musab Zarqawi. They're very devout, committing every atrocity they can find in the Koran and inventing a few more. They fling Allah around with every other sentence, but to hear the pols talk they're not really Moslems....
fighters are using a network of tunnels under the village of Baghouz, eastern Syria, to avoid being targeted by coalition warplanes and Kurdish-led forces, which have resumed attacks on the last jihadist redoubt.

Coalition jets are targeting Islamic State (ISIS) positions inside the besieged village, including weapons depots and food stores.

Fierce fighting is expected to continue late into the night on Monday, according to Rudaw's

news hound

on the front line.

"

ISIS

fighters are hiding in the tunnels," an Arab fighter with the Syrian Democratic Forces (SDF) told Rudaw, using the Arabic acronym for ISIS.

"It is a street fight. ISIS fighters are only meters away from us. I asked one of their

imported muscle

, who came close, to surrender and his life will be protected, but he refused."

Hawar News, a media agency close to the ruling authority of Rojava, reported that progress has been slowed further by the density of landmines in the area.

Advancing forces face another hidden foe, SDF

front man

Mustafah Bali told Rudaw ‐ snipers, using tunnels and spider holes to target reconnaissance teams.

"Our forces have liberated this area. This area was inhabited by civilians. About 50 of our comrades went in there, 50 meters from here, for reconnaissance," said Bali, adding there is only a distance of 100 meters between their forces and ISIS.

Fighting has repeatedly paused in recent weeks as the SDF opened corridors to allow civilians and surrendering ISIS members to evacuate.

Those who cross SDF lines are interrogated. Suspected

Death Eaters

are taken into custody, while civilians and the families of fighters are removed to makeshift camps.

If no more families emerge from the village within the next three days, the SDF and coalition will launch their final push into Baghouz, SDF officials told Rudaw.

The Syrian Observatory for Human Rights, UK-based war monitor, says a further 340 ISIS fighters and their families left Baghouz in the last 48 hours, bring the total to emerge from the last ISIS redoubt to almost 50,000.

Posted by: trailing wife || 03/12/2019 00:00 || Comments || Link || E-Mail|| [6512 views] Top|| File under: Islamic State
Who's in the News
21
[untagged]
10
Islamic State
5
Govt of Pakistan
3
Taliban
3
Moslem Colonists
2
Govt of Iran
2
Govt of Pakistain Proxies
2
Hamas
2
Jaish-e-Mohammad
2
Sublime Porte
2
Commies
1
Arab Spring
1
Narcos
1
Arakan Rohingya Salvation Army
1
Govt of Qatar (MB)
1
al-Shabaab (AQ)
1
Houthis
Bookmark
E-Mail Me
The Classics
The O Club
Rantburg Store
The Bloids
The Never-ending Story
Thugburg
Gulf War I
The Way We Were
Bio
Merry-Go-Blog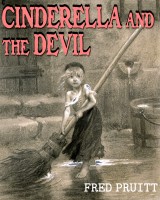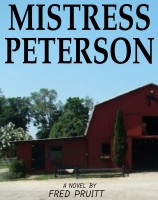 On Sale now!


A multi-volume chronology and reference guide set detailing three years of the Mexican Drug War between 2010 and 2012.

Rantburg.com and borderlandbeat.com correspondent and author Chris Covert presents his first non-fiction work detailing the drug and gang related violence in Mexico.

Chris gives us Mexican press dispatches of drug and gang war violence over three years, presented in a multi volume set intended to chronicle the death, violence and mayhem which has dominated Mexico for six years.
Click here for more information


Meet the Mods
In no particular order...


Steve White
Seafarious
Pappy
lotp
Scooter McGruder
john frum
tu3031
badanov
sherry
ryuge
GolfBravoUSMC
Bright Pebbles
trailing wife
Gloria
Fred
Besoeker
Glenmore
Frank G
3dc
Skidmark
Alaska Paul



Better than the average link...



Rantburg was assembled from recycled algorithms in the United States of America. No trees were destroyed in the production of this weblog. We did hurt some, though. Sorry.
18.204.48.69

Help keep the Burg running! Paypal: