-Lurid Crime Tales-
The Muslim Migrant Attack in St. Louis You Heard Nothing About
[PJMEDIA] St. Louis resident Alicia Clarke says she feels as if she has been "failed by the system" and is now "not feeling safe," and she has good reason to feel this way. After she was savagely beaten and stabbed by her neighbor, her attacker walked free. The court considered it decisive that he has an IQ of 49. He is also a

Moslem

migrant, which may explain both the reluctance to prosecute him and the scant and incomplete coverage this incident has received.

St. Louis' KSDK reported Monday that Clarke went out for a run near her home; when she returned, her cell phone was missing. Tracking it with Find My iPhone to her neighbor's backyard, she went to get it, and told her neighbor, "I know you did this and I'm calling the police!" At that point the neighbor, whom KSDK describes only as a "6-foot teen," attacked her.

"He knocked me down, pulling my hair, kicking," Clarke recounted. When he finally stopped the attack, Clarke called the police. But then he returned: "I am on the phone with St. Louis police dispatch," she said, "making my way to my backdoor, when he comes back with a weapon. He is on top of me. There was blood everywhere. I was literally fighting for my life at that point."

And it gets worse. Alicia Clarke's sister, Andrea Clarke Flatley, wrote on Facebook that the attacker gave his sister a broken nose, and that Alicia Clarke now also has "staples in her head and stitches to the puncture wound under her eye" as a result of the attack. Flatley noted that the attacker, whom she named as Hassan, "is a 15 year old refugee from Somalia who lives with his family. He is 6' and approx 175lbs, much larger than my sister. He has broken into Alicia's car 3 different times and broken into another neighbor's house. The police were involved every single time and reported that nothing could be done since he was a minor. Surely this time would be different, though."

It wasn't. Because Hassan has an IQ is 49, he was found incompetent to defend himself. The prosecutor in charge of the case, Sakina Ahmad, then formally dismissed the charges.


Robert Spencer does these reports for PJ Media periodically, in between his projects for Jihad Watch. They give a sense of what our betters here in America think we ought not know about on this particular subject.
Posted by: || 03/06/2020 00:00 || Comments || Link || E-Mail|| [336063 views] Top|| File under: Moslem Colonists
Afghanistan
Afghan Govt: Taliban Attacks Decreasing
[ToloNews] Although official numbers are not in from the Afghan government or military, TOLOnews' Whatsapp reporting line only received notifications of three attacks, in Kapisa, Laghman
...Afghan province with a population of about 445,600, which is multi-ethnic and mostly a rural society. During the invasions of Alexander the Great, the area was known as Lampaka, wich is apparently Olde Macedonian for Laghman.The city of Mihtarlam serves as the bucolic capital of the province. The population is half Pashtun, the remainder Tadjik and Pashai. It had a repution for great wealth until it was conquered in the tenth century by Abu Mansur Sabuktigin.
He conquered it and set fire to the places in its vicinity which were inhabited by infidels, and demolishing the idol-temples, he established Islam in them, He marched and captured other cities and killed the polluted wretches, destroying the idolatrous and gratifying the Musulmans. After wounding and killing beyond all measure, his hands and those of his friends became cold in counting the value of the plundered property.
After that it was mostly notable for the production of dirt, rocks, and holy men...
and Farah, on Thursday, March 5.

For the previous day, Wednesday, March 4, the reported Taliban

...Arabic for students...
attacks were down to 11, according to Nusrat Rahimi, a

front man

for the Ministry of Interior. Rahimi said there were 11 fatalities--both Afghan forces and civilians--in that time.

And the above numbers are a dramatic decrease from March 1-3, which was 76 reported attacks, with 30 Afghan soldiers and four civilians killed, as reported by Jawed Faisal, a spokesperson from the National Security Adviser's office.

"The Taliban had attacked 76 in the first three days of March--that is in contradiction with the deal," said Jawed Faisal,

front man

for the Office of National Security Advisor.

Posted by: trailing wife || 03/06/2020 01:07 || Comments || Link || E-Mail|| [336061 views] Top|| File under: Taliban
U.S. airstrike kills 7 ISIS militants in Kunar province of Afghanistan
[KhaamaPress] A U.S. Arclight airstrike

...KABOOM!...
killed seven

gunnies

of the Islamic State
...formerly ISIS or ISIL, depending on your preference. Before that they were al-Qaeda in Iraq, as shaped by Abu Musab Zarqawi. They're really very devout, committing every atrocity they can find in the Koran and inventing a few more. They fling Allah around with every other sentence, but to hear western pols talk they're not really Moslems....
of Iraq and Syria Khurasan (ISIS-K) in eastern Kunar province


... which is right down the road from Chitral. Kunar is Haqqani country.....


of Afghanistan.

According to a statement released by 201st Silab Corps, the U.S. forces conducted the airstrike in Noor Gul district early on Tuesday.

The statement further added that the airstrike targeted the

gunnies

at around 9:00 am local time in Mazar Dara area of the district.

The ISIS

gunnies

have not commented regarding the airstrike so far.

The 201st Silab Corps had earlier said a group of at least 30 ISIS

gunnies

have surrendered to Afghan forces in Kunar province.

The 30 ISIS

gunnies

handed over themselves and their weapons in Suki and Nangarhar


The unfortunate Afghan province located adjacent to Mohmand, Kurram, and Khyber Agencies. The capital is Jalalabad. The province was the fief of Younus Khalis after the Soviets departed and one of his sons is the current provincial Taliban commander. Nangarhar is Haqqani country..


districts of Kunar, the 201st Silab Corps added.

Kunar is among the volatile provinces in East of Afghanistan where ISIS

gunnies

and

gunnies

belonging to other groups including Taliban
...Arabic for students...
and Al Qaeda network have considerable presence in some of its restive districts.
Posted by: trailing wife || 03/06/2020 01:07 || Comments || Link || E-Mail|| [336062 views] Top|| File under: Islamic State
Africa North
Tunis: suicide bomber explodes near U.S. embassy
[San Diego UT] Tunisian media report a suicide bomber has set off an explosion near the U.S. embassy, wounding 5 police officers.

The private Radio Mosaique said it was a suicide attack and reported that five police officers were wounded in the explosion. That report could not be immediately confirmed.

The radio station, which is usually reliable, said the two approached the police patrol as if to seek information before setting off an explosive device.

Police taped off the area around the blast site, which was littered with debris. The flag of the United States could be seen fluttering in the background.

Dozens of people have been killed in multiple attacks by Islamic extremists in Tunisia, notably in 2015 when the famed Bardo Museum outside the capital and a luxury beach hotel were attacked.

The U.S. Embassy, located in a residential area on the outskirts of Tunis, was attacked in 2012 by crowds angered by an anti-Muslim film produced in the United States. Since the fall of Tunisia's hard-line secular dictatorship in January 2011, Salafists have come into the open.
Posted by: Frank G || 03/06/2020 06:57 || Comments || Link || E-Mail|| [336064 views] Top|| File under: al-Qaeda in North Africa
Syrian Militia Leader Dies Following A Security Operation in Tripoli
[ALMARSAD.CO] A source from the Western Region Operations Group affiliated to the General Command of the Libyan National Army said in an exclusive statement to Al Marsad: "Thanks to the cooperation of Libyan elements affiliated with the Ministry of Interior of the Government of the National Accord (GNA) who oppose the presence of the Syrians in Tripoli


...a confusing city, one end of which is located in Lebanon and the other end of which is the capital of Libya. Its chief distinction is being mentioned in the Marine Hymn...


, we obtained valuable information during the interrogation of the militia leader on the names of Libyan figures working closely with the GNA's Interior Minister Fathi Bashagha."

The source added that the militia leader was injured while trying to escape, and the LNA Security Room received him injured and provided him with treatment before interrogating him, adding: "But he later died due to internal bleeding."

The LNA source refused to disclose the identity of the Libyan elements specifically, however he pointed out to their association with the "Tripoli Protection Force."

He lauded the effort and cooperation of these Libyan elements against the Syrian terrorist militias in Tripoli, because they are danger that exceeds all other risks. The LNA contact stressed that this cooperation will be considered and appreciated in the future.

A video clip obtained by Al Marsad shows the injured Syrian terrorist in a car and that he was from the city of Aleppo. Al Marsad obtained later a second video of his death, after emergency treatment had failed.
Posted by: Fred || 03/06/2020 00:00 || Comments || Link || E-Mail|| [336061 views] Top|| File under: Sublime Porte
Europe
Hungary, Poland, Czech Republic, and Slovakia pledge to help Greece deal with border crisis
[VOA] KASTANIES, Greece ‐ Greek authorities fired tear gas and stun grenades Wednesday morning to repulse a push by migrants to cross its land border from Turkey, as pressure continued along its frontier after Turkey said its own border with Europe was open to whoever wanted to cross.

Meanwhile, the Czech Republic, Hungary, Poland and Slovakia pledged to help Greece to deal with pressure along its border.

Speaking after meeting his counterparts from the other three countries, Czech Prime Minister Andrej Babis said the situation was serious and the EU must protect its borders.

"We're ready to help," Babis said.

Polish Prime Minister Mateusz Morawiecki said his country was ready to deploy guards at the Greek-Turkish border, while his Slovak counterpart Peter Pellegrini said the growing number of migrants "poses a security threat not just for Greece."

Hungarian Prime Minister Viktor Orban said that there are some 130,000 migrants on the move that the EU has to stop on its borders, and that "Hungary will take an active role in doing so."

The four countries have been known for their tough stance against migrants and rejected an EU plan to redistribute refugees in member states.


Meanwhile, European Council head Charles Michel was meeting with Erdogan in Ankara Wednesday, while EU Vice President Josep Borrell and Commissioner for Crisis Management Janez Lenarcic were holding talks with Turkish Vice President Fuat Oktay.

Speaking to reporters after a meeting with Erdogan, Borell said that the EU delegation asked Turkey "not to encourage the further movement of refugees and migrants toward the EU borders."
Posted by: Besoeker || 03/06/2020 07:45 || Comments || Link || E-Mail|| [336061 views] Top|| File under: Sublime Porte
Citizen patrols ward off 'invasion' on Greek-Turkish border
[Yahoo] It's nightfall in Poros, a small village in northeastern Greece. Tractors lie idle and the streets virtually deserted.

Tranquil the site may look but it has become a favoured entry point for migrants colonists, as locals know only too well, prompting some to join so-called citizens patrols.

Despite the late hour, farm worker Sakis, clad in military fatigues, is wide awake, as he patrols along the river Evros, right on the Ottoman Turkish border, his goal "to defend the gates of Greece and of Europe
Continued on Page 49
Posted by: trailing wife || 03/06/2020 00:20 || Comments || Link || E-Mail|| [336064 views] Top|| File under: Sublime Porte
The Grand Turk
Turkey deploys special forces to Greek border to prevent pushing migrants back: minister

[PUBLISH.TWITTER]
He added that the EU border security agency, Frontex, had pushed around 4,900 migrants back to Turkey injuring 164 in the process.

Since the migrant crisis on the Turkish-Greek border started, Athens has prevented nearly 35,000 migrants from crossing into the country. It also promised to deport the hundreds of those, who made it to the other side, in the near future.
Posted by: || 03/06/2020 00:00 || Comments || Link || E-Mail|| [336065 views] Top|| File under: Sublime Porte
Home Front: WoT
Missouri Man Sentenced to 19 Years Behind Bars For Attempting To Help ISIS
[IBTimes]
28-year-old Robert Lorenzo Hester, Jr. was sentenced to 19 years in prison after attempting to help ISIS in planning an attack on the United States


Hester's was charged in a criminal complaint in 2017 after he attempted to provide material support to ISIS


What he believed to be a deadly attack in the name of ISIS in the U.S. was actually an undercover operation by the FBI to expose his involvement
Another one whose jihadi besties turned out to be FBI informants.

One particular social media post Hester made pointed that he had converted to Islam and posted several photos of weapons and the ISIS flag. In addition, he was told that the planned attack would be at the President's Day holiday where they would target "buses, trains and a train station in Kansas City."

Hester "expressed approval" of the said attack and even told and undercover FBI agent that it would be "good to strike back at the true terrorist," said Scallywag & Vagabond, citing a statement from the criminal affidavit.

He also detailed potential attacks on "federal places," "government officials," "military bases," "oil production" and "Wall Street," said ABC News, adding that Hester also agreed to help undercover agents to build a bomb and store weapons that they will use for the attack.

Hester was enlisted in the U.S. Army for less than a year and through his experience said that he was proficient with assault weapons and can gain access to military bases, added the outlet, citing DOJ's statement.


Whether or not he left willingly, it's a good thing this idiot is no longer in uniform.
Posted by: trailing wife || 03/06/2020 01:00 || Comments || Link || E-Mail|| [336061 views] Top|| File under: Islamic State
Syrian Army completes successful anti-ISIS operation in southwest Raqqa
[ALMASDARNEWS] The Syrian Arab Army (SAA) launched an operation this week to clear the remaining Islamic State

...formerly ISIS or ISIL, depending on your preference. Before that they were al-Qaeda in Iraq, as shaped by Abu Musab Zarqawi. They're really very devout, committing every atrocity they can find in the Koran and inventing a few more. They fling Allah around with every other sentence, but to hear western pols talk they're not really Moslems....
(ISIS/

ISIS

/IS/

ISIS

) cells in the southwestern countryside of the al-Raqqa Goernorate.

According to a military source near this front, the Syrian Arab Army managed to eliminate several Islamic State cells in southwestern al-Raqqa, reestablishing security around the areas used by the terrorist to launch attacks.

The Syrian Army also seized a large quantity of weapons and ammunition left behind by the terrorist group.

The Islamic State cells used the southwestern countryside of al-Raqqa to launch attacks against the Syrian Arab Army before this week's anti-terror operation.

The terrorist group is still believed to have many cells in the Badiya al-Sham region that stretches from central to eastern Syria; this area has seen the most terrorist activity since the Islamic State lost their last areas in east of the Euphrates.


Posted by: || 03/06/2020 00:00 || Comments || Link || E-Mail|| [336061 views] Top|| File under: Islamic State
Who's in the News
33
[untagged]
12
Sublime Porte
3
Islamic State
2
Govt of Syria
2
Hezbollah
2
Govt of Iran Proxies
2
Govt of Iran
1
Taliban
1
al-Qaeda
1
al-Qaeda in North Africa
1
Govt of Iraq
1
Arab Spring
1
Commies
1
Moslem Colonists
Bookmark
E-Mail Me
The Classics
The O Club
Rantburg Store
The Bloids
The Never-ending Story
Thugburg
Gulf War I
The Way We Were
Bio
Merry-Go-Blog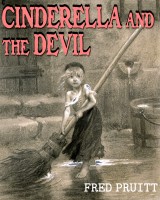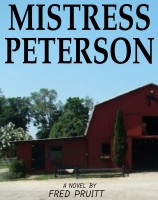 On Sale now!


A multi-volume chronology and reference guide set detailing three years of the Mexican Drug War between 2010 and 2012.

Rantburg.com and borderlandbeat.com correspondent and author Chris Covert presents his first non-fiction work detailing the drug and gang related violence in Mexico.

Chris gives us Mexican press dispatches of drug and gang war violence over three years, presented in a multi volume set intended to chronicle the death, violence and mayhem which has dominated Mexico for six years.
Click here for more information


Meet the Mods
In no particular order...


Steve White
Seafarious
tu3031
badanov
sherry
ryuge
GolfBravoUSMC
Bright Pebbles
trailing wife
Gloria
Fred
Besoeker
Glenmore
Frank G
3dc
Skidmark



Better than the average link...



Rantburg was assembled from recycled algorithms in the United States of America. No trees were destroyed in the production of this weblog. We did hurt some, though. Sorry.
3.236.209.138

Help keep the Burg running! Paypal: