Afghanistan
US frees seven Afghans from Guantanamo
US military authorities in Afghanistan released seven men on Thursday who had been detained at a US prison in Guantanamo Bay. The bearded men, clad in T-shirts and trousers, were handed over to the head of an Afghan reconciliation commission in the Afghan capital, Kabul. "Life was tough. They punished me," said one of the men, Khan Zaman. He did not elaborate but said he had been held at Guantanamo Bay for four years.

The men were among hundreds detained in Afghanistan on suspicion of being Taliban or Al Qaeda members after US-led forces overthrew the Taliban in late 2001.

"They didn't persecute me," said another of the men, who gave his name as Khodaidad. He said he too had spent four years in detention. "I don't know why they held me but I'm happy to be released from the custody of the infidels," he said. The head of the government's reconciliation commission, Sibghatullah Mojadeddi, gave each of the seven some money with which to get home.
Posted by: Fred || 02/11/2006 00:00 || Comments || Link || E-Mail|| [10798 views] Top|| File under:
8 soldiers killed, 4 Canadians hurt in fresh Afghan violence
Roadside bombs killed eight Afghan soldiers on Friday, a provincial governor said. Seven soldiers were wounded in two separate blasts in Kunar province, on the Pakistani border, said the province's governor, Assadullah Wafa. "The soldiers were travelling in convoys when the enemies of Afghanistan set off bombs planted on the roads," Wafa told Reuters. Six soldiers were killed in one of the blasts and two were killed in the other, he said. He did not elaborate on who he thought was responsible but Taliban and allied militants are known to operate in the province. US forces mounted a major sweep to clear insurgents from Kunar last year and 16 US troops were killed there in June when their helicopter was shot down.

In a separate incident, four Canadian soldiers were wounded when a roadside bomb hit their armoured vehicle in the Kandahar province on Thursday, a spokesman for Canadian troops said. A Taliban commander claimed responsibility.
Posted by: Fred || 02/11/2006 00:00 || Comments || Link || E-Mail|| [10793 views] Top|| File under:
5 killed in Afghan sectarian riot
At least five people were killed and dozens wounded in clashes between members of Afghanistan's Shia Muslim minority and Sunnis on Thursday at an Ashura gathering, a doctor said. About 80 percent of Afghans are Sunni Muslim, with most of the remainder Shia, but there has been no serious trouble between members of the different sects in recent years.

The violence started with a brawl in the western city of Herat at a gathering for the Ashura commemoration after a group of Sunnis accused Shias of tearing up a sacred flag, said police official Nisar Ahmad Paikar. The fighting quickly escalated and soon, hundreds of people were involved. Grenades were thrown and vehicles, shops and at least one mosque were torched, security officials said. "Somebody threw a grenade into the crowd. Where was the government to stop that?" asked one angry Shia Muslim in the city, Sayed Zaman. "There is no law and no government in this country to stop violence."

The latest Afghan violence came after 10 people were killed in protests over cartoons of Prophet Muhammad (peace be upon him) published in European newspapers, but police said that the clashes in Herat had nothing to do with that controversy. Minister of Energy Ismail Khan, a former governor of Herat province, said that he was leading a central government team to the city to kick ass and take names investigate the violence.
Posted by: Fred || 02/11/2006 00:00 || Comments || Link || E-Mail|| [10794 views] Top|| File under:
300 march in Kabul in new cartoon protest
About 300 men marched through the Afghan capital after Friday prayers in a new demonstration against cartoons of the Prophet Mohammed after a week of similar protests left at least 11 people dead. The men, some armed with large wooden sticks, shouted slogans against the United States and European countries where the newspaper cartoons that Muslims say are blasphemous have appeared in several dailies. Police disarmed and dispersed them, a witness said.

Protests against the 12 cartoons started in Afghanistan last weekend and gained momentum on Monday when three people were killed, apparently from shots fired by police and by some demonstrators. A protest in the north-western city of Maymana on Tuesday became violent when protesters, some of them armed with guns, hurled grenades at a base of Norwegian-led peacekeepers and tried to storm the compound. Four demonstrators were killed and scores of people hurt, including five Norwegian soldiers. Another four people were killed Wednesday when a protest in the southern city of Qalat also turned violent, prompting security forces to open fire.
Posted by: Fred || 02/11/2006 00:00 || Comments || Link || E-Mail|| [10794 views] Top|| File under:
Africa North
Sudanese military plane crashes killing 20
A Sudanese military plane crashed at the airport in the southern town of Awil on Saturday killing all seven crew and 13 soldiers on board, officials said.

"Twenty people were killed -- seven crew and 13 others, soldiers," said an army spokesman. He said it was an Antonov 29 plane that caught fire and exploded. The crash took place at 9:30 a.m. (6:30 a.m. British time).

A senior southern army official said the plane crashed on landing at the airport when the front tyre of the plane burst. "When landing the front tyre burst and they couldn't control the plane so it hit a building near the airport," said Elias Waya Nyipuocs, a senior official in the south Sudanese army.

He added the plane then caught fire. He could not confirm that the plane had exploded. Nyipuocs said it seemed the crash was an accident.

Sudan, the largest country in Africa, has few tarmac roads and relies heavily on air transport.

Old Russian planes are used for both military and commercial flights and air crashes are frequent, often involving cargo planes. At almost every airport, passengers are first greeted on landing by a burnt-out wreck of a plane.

Last year a helicopter crash killed the newly-appointed First Vice President John Garang in southern Sudan, just three weeks after he took office.
Posted by: lotp || 02/11/2006 16:14 || Comments || Link || E-Mail|| [10793 views] Top|| File under:
Major GSPC Founder and Islamist Ideologue Killed
The Salafist Group for Preaching and Combat (GSPC) in Algeria continues to encounter difficulties. On January 28, a declaration from its re-vamped site (http://www.jihad-algerie.net) carried the news of the death of Sheikh Ahmed Abu al-Baraa, one of the group's founders and the head of its Shari'a committee. The 43-year-old Abu al-Baraa (his true name is Ahmed Zarabib), according to the declaration, was killed on January 17 "in the hills overlooking Toudja in the province of Bejaïa (260 km east of Algiers), as a result of the violent confrontation between the mujahideen and the Algerian army."

In addition to his position as the group's ideological authority ("mufti, teacher and guide to the brothers"), the loss to the GSPC is even more serious in that Abu al-Baraa, unlike the militant group's present leader Abou Mossaab Abdelouadoud, was one of the 19 core founders of the GSPC. He has a long and distinguished radical pedigree. According to the Algerian Arabic daily El-Khabar, Abu al-Baraa was appointed back in 1994 as head of the Shari'a board of the GIA (Armed Islamic Group) by its leader at the time, Cherif Gousmi. This was four years before a faction, including Abu al-Baraa, seceded to form the GSPC (http://www.elkhabar.com).

The death of a scholar-member can cause serious damage to a jihad group since an important part of their work is to maintain morale against constant doctrinal challenges from non-jihadi scholars. Ideological doubt, in such a millenarian struggle, has a direct effect on operational resilience. Abu Musab al-Zarqawi demonstrated his distress at the loss in September 2004 of his Jordanian mentor Abu Anas al-Shami (Terrorism Focus, October 1, 2004). Indeed, the name al-Shami appears among the gallery of ideological heroes that al-Baraa will be joining, according to the January 28 declaration. Also included are Abdullah al-Rashoud (of the Saudi operational arena) and Abu Omar Muhammad al-Sayf (of the Chechen arena).

Faced with the erosion of jihadist ideologues, the tone of the declaration accordingly makes a pointed stab at "collaborationist scholars," highlighting Abu al-Baraa's death as "a lesson for the ulema of evil, those who wallow in the depths while you [Abu al-Baraa] remain sublime in life and in death." This is a reference to the prominent sheikhs, such as Abd al-Aziz ibn Abdallah Ibn Baz, Muhammad Nasir al-Din al-Albani and Muhammad ibn Salih ibn Uthaymin, who have issued fatwas outlawing the jihad in Algeria, notably in a recent work entitled Fatawa al-Ulama al-Akabir fima Uhdira min Dima' fi al-Jaza'ir ("Fatwas of Prominent Sheikhs concerning Proscription of Individuals in Algeria").

The jihadist groups are having to fight their war on two fronts—military and ideological—and as the declaration discloses, the loss of Abu al-Baraa comes "at a time when people are in greatest need of mujahid scholars, those who match their words with actions and who man the long forgotten outposts of jihad" (http://www.jihad-algerie.net, Section: Bayanat).
Posted by: anonymous5089 || 02/11/2006 11:39 || Comments || Link || E-Mail|| [10794 views] Top|| File under:
Arabia
(Some) al-Qaeda prisoners captured
According to unverifiable sources, Yemeni security forces captured some of the escaped Al-Qaeda prisoners in a house Sana'a. The 23 suspects escaped Friday from Political Security Central Prison in Sana'a. Thirteen are accused of attacking the U.S. Navy Destroyer USS Cole, killing 17 American soldiers, and the French ship Limburg docked in Aden Port. On Sunday, the International Criminal Police Organization – known as Interpol – released an international alert for escaped fugitive Jamal Al-Badawi, mastermind of the Oct. 12, 2000 USS Cole bombing in Aden. Al-Badawi was sentenced to 150 years in jail but his sentence later was converted to a death sentence. He and 10 other suspected Al-Qaeda prisoners previously escaped from Aden's Political Security Prison in 2003. Al-Badawi was rearrested and returned to the prison.

Yemeni security forces set up checkpoints throughout Sana'a trying to catch the fugitives before they attempted hiding in mountainous tribal territories far from Yemeni government control. Security arrested approximately 200 of the fugitives' relatives and associates for investigation. A security official said combined operations are taking place in areas considered to be extremist group strongholds. The official confirmed that fugitives' relatives and friends have been arrested.
Posted by: Fred || 02/11/2006 00:00 || Comments || Link || E-Mail|| [10797 views] Top|| File under:
Yemeni newspapers closed over cartoons
The government gave instructions yesterday to cancel the license of the Yemen Observer after it allegedly republished Danish illustrations depicting the Prophet Mohammed. This came just days after similar government action against Al-Hourriah (The Freedom) newspaper.
Posted by: Fred || 02/11/2006 00:00 || Comments || Link || E-Mail|| [10793 views] Top|| File under:
Bangladesh
9 JMB leaders in Nilphamari remanded
Nine top leaders of banned Islamist outfit Jamaatul Mujahidin Bangladesh (JMB) were placed on a seven-day remand Thursday in Nilphamari for interrogation in connection with the arms and explosives recovery case, police and (Rapid Action Battalion) Rab sources said.


JMB seems to consist mostly of "top leaders," doesn't it? I guess the "bottom leaders" would be the boomers, so they don't get caught.

Rab arrested the JMB leaders during its eight-hour drive from 9 pm on Monday to 5 am on Tuesday at different places in Saidpur, Bogra and Nilphamari district.


Do you get the impression they catch so many of these guys because every time they turn around they trip over them?

JMB's Rangpur 'Divisional Commander' Abdur Rashid Asif, 22, was arrested from Bogra, Nilpahmari 'District Commander' Wahidul Islam Syem, 24, from Thakurgaon, former 'commander' of Nilphamari and Rangpur districts Mahfuzur Rahman Ibrahim, 26, form Rangpur, Rangpur 'District Commander' Moniruzzaman Iqbal, 25, from Thakurgaon, Kurigram 'District Commander' Abu Bakkar Siddique Nahid, 22, from Dinajpur, Ehsar (member) Ehsanul Haque Mezbah, 18, from Dinajpur, Ehsar member Rabiul Islam alias Kamal Hossain, 17, from Nilphamari, Rangpur 'Sadar Upazila Commander' Shahbuddin Ahmed Musa, 19, from Lalmonirhat and 'Commander' of Birampur organisational district in Dinajpur Faruk Hossain Amjad, 32, from Nilphamari.


Most of those guys seem pretty young to be holding such high-powered "top" positions. I have an image of the JMB big turbans giving these guys an impressive title and twenty bucks and sending them forth to wreak havoc. And not bothering to tell them they're expendable.

Following the confessional statements of the JMB leaders, Rab raided several places in Saidpur and recovered huge quantities of arms, ammunition and explosives. Rab filed cases agaisnt them with Saidpur thana and handed them over to police with seized materials on Tuesday. Rab will interrogate them in Dhaka, official sources said.
Posted by: Fred || 02/11/2006 22:02 || Comments || Link || E-Mail|| [10793 views] Top|| File under:
JMB bigs jugged for long, long, long time
A Barisal court yesterday sentenced top Jama'atul Mujahideen Bangladesh (JMB) leaders Ataur Rahman Sunny and Abdul Awal and suicide bomber Iftekhar Hasan Al Mamun to 40 years' rigorous imprisonment each for killing two judges in Jhalakathi.

Barisal Speedy Trial Tribunal passed the verdict on the day set for framing charges against the militants as the detained JMB leaders pleaded guilty. The trial, however, will continue as Sultan, a charge-sheeted accused, has denied the allegation brought against him and the rest four--JMB chief Abdur Rahman, Siddiqul Islam alias Bangla Bhai, Molla Omar alias Shakil Ahmed of Tangail and Amzad alias Khaled Saifullah of Pirojpur--are still at large.

Ataur Rahman Sunny, head of the JMB military wing, is also a younger brother of Abdur Rahman. Abdul Awal is a member of JMB Majlish-e-Shura (highest policymaking body) and Abdur Rahman's son-in-law.

Sohel Ahmed, 35, senior assistant judge of Nalchhiti upazila, and Jagannath Pandey, 38, senior assistant judge of the Sadar upazila, died and three people were wounded when Mamun blew up a microbus carrying the judges in Jhalakathi on November 14 last year. Police caught Mamun immediately after the blast and seized an unexploded bomb strapped to his thigh.
After the case filed under Explosive Substances Act was transferred to the Barisal court, Judge Abdul Matin fixed six consecutive dates for framing the charges. But until yesterday Sunny and Awal could not be produced before the court.

On taking seat, Judge Abdul Matin read out the allegations brought against the militants. He then asked each of the four detained accused--Sunny, Awal, Mamun and Sultan--for their versions. Sunny, Awal and Mamun instantly confessed to committing the crime. They also stated the statements they had made earlier to a magistrate were true. But Sultan Khan denied the allegation.

The judge convicted Mamun of carrying out a bomb attack on the two judges and awarded rigorous life imprisonment under section three of Explosive Substances Act and another 10 years in prison under section four. Both the sentences will take effect at the same time.

Sunny and Awal were declared guilty for aiding and abetting the bombing and sentenced each to 40 years in prison. The court framed charges against Sultan and the four on the run and fixed February 14 as the date for next hearing.

After the bombing on November 14, Mamun, who was undergoing treatment at Barisal Medical College Hospital for the injuries sustained in the blast, gave confessional statement to a magistrate the same day. Sultan Hossain, driver of the microbus, filed two cases, one for murder and the other under Explosive Substances Act, accusing Mamun. After investigation, Sohrab Hossain, officer-in-charge of Jhalakthi Police Station, submitted a charge sheet against the eight.

After the court order, the JMB military chief said they have been dealt out the sentences for trying to establish the rule of Allah. "We are not sorry for what we have done. We've dedicated our lives to working for Islam," he told the newsmen.


"We dunnit and we're glad we dunnit!"
Posted by: Steve White || 02/11/2006 02:20 || Comments || Link || E-Mail|| [10799 views] Top|| File under:
Tales from the Crossfire Gazette (weekend edition)
A regional leader of the outlawed Purba Banglar Communist Party (PBCP) ...


Oh, you were expecting a local Islamist?

... was killed in a shootout between the members of Rapid Action Battalion (RAB) and his accomplices at village Talbunia under Rampal upazila of Bagerhat district in the small hours of today (Thursday), according to RAB sources.


I have no idea where that is.

The dead was identified as Md Shahariam Mollah, 42, the now late son of Hashem Mollah of village Showguna under Rampal upazila. The outlaw was an accused in about 10 cases including cases for extortion, snatching and attempt to murder.


Had the death sentence on 10 systems.

He was earlier arrested by RAB members from village Baruipara under Rampal upazila.


Didn't learn his lesson, did he?

Squeezing out information from the arrested outlaw, ...


That just sounds painful.

... RAB men took him to village Talbunia under Rampal upazila to recover hidden arms and nab his cohorts there.


Stashed away at the secret lair.

As the battalion members reached the area at about 3:45 am, ...
... unidentified miscreants opened fire on the elite force who also retaliated by firing.


No one managed to hit anything in the shootout, but that's okay, because ...

RAB sources said, Shahariam was pushed lifelessly from the back of a truck managed to escape during the fight but he was caught in the line of fire.


Which wasn't as easy as it sounds, since he'd been shot in the back of the head just moments before ...

When the fight was over, the battalion members along with the local people searched the area and after a convenient interval found the bullet-hit Shahariam lying on the ground.


"What'd he say, Ahmed?"
"Dunno, some funny English word, 'ro-se-b-ud'. Whassat mean?"

The force along with the police and the locals took him to a nearby hospital ...


... not a level I trauma center, but then Shahariam didn't need one ...

... where the attending doctors pronounced him dead, says a press release issued by RAB.


"He's dead, Jim", so says the press release from the RAB.

Later, the RAB members recovered one pipe gun, 4 bullets and 3 empty cartridges from the spot.


Three empty cartridges? Musta made sure.
Posted by: Steve White || 02/11/2006 02:07 || Comments || Link || E-Mail|| [10793 views] Top|| File under:
Britain
Al-Qaeda funding suspect in UK court
A British citizen whose assets were frozen because of his alleged involvement in funneling money to an al Qaeda affiliate appeared in court on Friday charged with helping his younger brother to live in Britain illegally.

Mohammed Benhammedi, 39, who is described by the U.S. Treasury as a key financier for the Libyan Islamic Fighting Group, was arrested Wednesday at his home in Liverpool in northwest England.

He appeared before magistrates in Liverpool, northwest England, Friday, charged with two counts of breaching immigration law.

Libyan-born Benhammedi, who has lived in Britain since 1997, said he will plead not guilty.

His brother, 28-year-old Khames Benhammedi, also known as Khames Al Barhami, from Birmingham in central England, appeared at the same time charged with applying for asylum under a false name and dishonestly obtaining travel documents. He also indicated that he will plead not guilty.

Both men were remanded in custody and ordered to appear before Liverpool magistrates again on February 14., when they are expected to be sent for trial at Liverpool Crown Court.

Mohammed Benhammedi was one of five men, a charity and three companies named by a United Nations committee Wednesday and accused of being involved in raising funds for the Libyan Islamic Fighting Group, or LIFG, a group affiliated to al Qaeda.

British and U.S. authorities reacted immediately, freezing all assets belonging to the men and the organizations listed.

Benhammedi owns property across Britain through his Liverpool-based companies Sara properties Ltd. and Ozlam Properies Ltd., which were also on the United Nations list.

The other four men, all of Libyan descent, were Abd al-Rahman al-Faqih, described by the U.S. Treasury as a senior leader of LIFG who is also involved in the provision of false passports to LIFG members; Ghuma Abd'rabbah, an associate of al-Faqih and a trustee for the Sanabel charity; Abdulbaqi Mohammed Khaled and Tahir Nasuf, each described as a member of LIFG.

The U.S. Treasury also alleged the Sanabel Relief Agency Limited, with offices across Britain, provides "support to LIFG's jihadist activities." Meadowbrook Investments Limited were also listed on the order.
Posted by: Dan Darling || 02/11/2006 04:25 || Comments || Link || E-Mail|| [10793 views] Top|| File under:
Europe
Safety warning from flag maker
YJCMTSU. Welsh flagmaker doesn't want his protestor clients to hurt themselves when they burn the Danish and other flags.
Posted by: lotp || 02/11/2006 16:18 || Comments || Link || E-Mail|| [10793 views] Top|| File under:
Denmark pulls diplomats out as cartoon row simmers
Denmark said on Saturday it had withdrawn diplomats and staff from Indonesia and Iran because of security threats, while Muslims held demonstrations in European cities over cartoons of the Prophet Mohammad.

The diplomats' departure follows that of Danish embassy staff in Syria who left on Friday on the grounds that the security provided by Syrian authorities was inadequate.

Denmark has been the target of protests in Islamic countries since cartoons of the Prophet, first published in the Danish newspaper Jyllands-Posten in September, were reprinted by other European newspapers in January.

At the Winter Olympics in Italy, plainclothes guards accompanied the Danish team at the opening ceremony on Friday.

French police estimated that 7,200 people took part in a march through central Paris, waving banners and chanting, but the atmosphere was peaceful and many families took part.

France's Muslim Council had urged the country's five million Muslims to stay calm. The council had tried in vain to block the satirical weekly Charlie Hebdo from reprinting the cartoons earlier this week.

In London, up to 4,000 demonstrators converged on Trafalgar Square on Saturday, joining the capital's Mayor Ken Livingstone in a protest against the publication of the cartoons.

In marked contrast to angry demonstrations outside the Danish embassy in the British capital last week, the protest was good-natured and there was no sign of the extreme anti-Western placards brandished at the embassy protest. No British newspapers have reprinted the cartoons.


Posted by: lotp || 02/11/2006 15:35 || Comments || Link || E-Mail|| [10793 views] Top|| File under:
A most un-Danish Dane
EFL - damning with faint praise

Denmark, the small north European nation traditionally known as a haven of liberalism, is struggling to find a 21st century strategy to deal with substantial immigration from Muslim countries. The response of the Scandinavian people has been to elect an "un-Danish" leader to protect their Danishness.

In sharp contrast to the laid-back and sociable image the Scandinavians have of themselves, Anders Fogh Rasmussen is a loner and a tough prime minister. Despite this – or perhaps for this reason – he is thought by most of his compatriots to be the right man to defend the cohesiveness of a small and homogeneous nation faced with a large minority that defies the culture of its adopted homeland.

At the end of the toughest week in the 53-year-old Mr Rasmussen's political career – in which he pleaded to the entire Muslim world for an end to violence over Danish cartoons of the Prophet Mohammed – few cracks have appeared in the prime minister's support at home. Faced with the most serious international crisis to hit Denmark since the German occupation – in which the Danes successfully protected the country's Jewish minority – they stand behind the leader they respect, if not love.

Approval ratings for Mr Rasmussen, who was elected in 2001, have remained above 50 per cent, well ahead of any opposition politician. They have barely fallen since January, when the conflict over the cartoons, first published in the Danish paper Jyllands-Posten, erupted into a global stand-off between the west and the Muslim world.

Mr Rasmussen came to power on a platform that defied the traditional left-right boundaries in a country largely ruled according to social democratic principles. His centre-right coalition built its programme on two cornerstones: a tax freeze and strict restrictions on immigration. These, combined with a pledge to maintain Denmark's cradle-to-grave welfare state, constituted a radical new approach in Danish politics that secured the centre ground for Mr Rasmussen's party.

While the tax freeze has proved popular in high-tax Denmark, it is Mr Rasmussen's tough immigration policy he is best known for. Soon after his election, Mr Rasmussen set about severely curtailing the number of foreign migrants. The government passed laws making it difficult for residents to bring in spouses from outside the European Union – until then a commonly used avenue of immigration among ethnic minorities, the biggest of which are Turks, Iraqis and Lebanese.

Now a resident seeking to bring in a foreign spouse must be over 24 years of age, financially secure and have a lease on an apartment, while the couple must have a demonstrable "connection" to Denmark. These requirements make Danish immigration laws among the strictest in the European Union, a sharp departure from the country's liberal tradition.

While achieving the government's goal of dramatically reducing immigration, the law has caused considerable ill-feeling among Danish immigrants, who argue that the restrictions reflect a growing intolerance towards ethnic minorities and their culture and religion.

The immigration law has damaged Denmark's international standing, as residents married to foreigners – some of them ethnic Danes who find the rigid permit system humiliating – have been forced to emigrate or remain abroad. But the majority of Danes are staunch supporters of the policy, reflected in Mr Rasmussen's high approval ratings a year into his second term.

Danes began to see immigration as a threat to social harmony in the 1990s. A rapidly growing Muslim population that was nearing 200,000 stood out in a traditionally homogeneous country that lived off agriculture until the 1960s. Danes worried that a large part of the new minority was slow in adopting the Danish language and was living living on state benefits on the margins of society.

The growing fears about alien influences on Danish society found resonance in Mr Rasmussen, the son of a struggling farmer from Jutland, Denmark's agricultural heartland, which remains socially much more conformist than liberal Copenhagen.

Nostalgia for the era before mass immigration appears to drive one of the government's latest initiatives, too. A cultural canon, aimed at improving Danes' knowledge of their heritage, will determine the artistic works all school children must study.

Critics of Mr Rasmussen say the parochialism of his humble beginnings in the countryside has never quite left him. He may have earned plaudits for an efficient handling of Denmark's presidency of the EU four years ago, but Danish intellectuals like to joke about Mr Rasmussen's lack of sophistication and exposure to the wider world.

Peter Mose, author of the Handbook for Prime Ministers, says Mr Rasmussen's limitations in foreign policy may have contributed to the cartoon crisis, which has been brewing since September. While the publication of the drawings initially drew little attention, they spawned a controversy after Mr Rasmussen declined to meet a group of ambassadors from Muslim countries who were seeking to raise their concerns over the pictures, regarded as blasphemous by Muslims.

Many observers say Mr Rasmussen should have responded to the concerns early in order to pre-empt a crisis at a time when Denmark's participation in the Iraq war had already strained relations with its Muslim community. Instead, he resolutely defended Danes' right to freedom of expression.
Posted by: lotp || 02/11/2006 15:20 || Comments || Link || E-Mail|| [10793 views] Top|| File under:
Dutch PM 'has no use' for Hirsi Ali cartoon views
Dutch Prime Minister Jan Peter Balkenende said on Friday he did not think much of the contribution of outspoken MP Ayaan Hirsi Ali to the debate about the Danish cartoons of the Prophet Mohammed.

Speaking in Berlin on Thursday, Hirsi Ali said she wished Balkenende had as much courage as Danish Prime Minister Anders Fogh Rasmussen. Hirsi Ali said publishing the cartoons is a matter of freedom of expression.

Rasmussen has consistently refused to apologise to Muslims on behalf of the Danish newspaper that first printed the 12 caricatures of the Prophet Mohammed. He contends his government has no control over the free press.
The Dutch media asked Balkenende during his weekly press conference on Friday about Hirsi Ali's comments. He was initially reluctant to talk about the issue. When pressed, he said "I wonder whether this will help the debate in the Netherlands." The Prime Minister also said "we don't have much use" for Hirsi Ali's contribution.

Somali-born Hirsi Ali is a member of the Liberal Party (VVD) and a leading critic in the Netherlands of aspects of Islam. She wrote the script for the movie 'Submission' and approached director Theo van Gogh to make it. Van Gogh was murdered by Muslim extremist Mohammed Bouyeri on 2 November 2004.

Balkenende said his government was attempting to bring about a de-escalation in the cartoon row. He told parliament on Tuesday there is broad support for the coalition government's stance.

Jozias van Aartsen, the VVD's leader in parliament, said he had not known in advance what Hirsi Ali planned to say in Germany. Noting she had just repeated the party's stand on freedom of speech, he said her comment about Balkenende was a personal view. "Now, yes. That is Ayaan," he said.

Balkenende said he supported freedom of speech and totally rejected the use of violence by some opponents of the cartoons. He said Dutch Foreign Minister Ben Bot and Javier Solana, EU High Representative for the Common Foreign and Security Policy, will visit the Middle-East region next week for talks aimed at reducing the tension over the cartoons.
Posted by: lotp || 02/11/2006 15:17 || Comments || Link || E-Mail|| [10794 views] Top|| File under:
Europe is the new pipeline for jihad
In the coded language of Lokman Amin Mohammed's smuggling network, fighters and suicide bombers sent to Iraq were called "workers" for "the firm."

When one band of fighters he smuggled from Germany launched its first attack, Mohammed exclaimed in a phone conversation: "They have celebrated their first feast."

Last month, the 33-year-old was sentenced in Munich to seven years in prison for smuggling fighters to and from Iraq, and for membership in "the firm," better known as Ansar al-Islam, an Al Qaeda-linked group responsible for suicide attacks against civilians and U.S. soldiers.

During sentencing, Justice Bernd von Heintschel-Heinegg said Mohammed's goal was to chase out U.S. forces and turn Iraq into "Talibanistan" — a reference to the repressive religious regime of the deposed Afghan rulers. The trial highlighted a growing trend: European Muslims heading to Iraq to fight what they consider a jihad, or holy war.

Security officials estimate dozens of recruitment networks are operating across Europe, their numbers increasing as the conflict drags on.

Since the U.S.-led invasion in March 2003, hundreds of volunteers have reportedly gone off to fight in Iraq.

An Italian investigator who helped dismantle a Milan-based network told the Toronto Star that it alone had shipped 100 fighters and suicide bombers within months of the invasion.

Recent arrests are another indicator of the scale.

In Spain, 46 people suspected of running recruitment networks have been arrested in the last three months, including one believed to have sent a suicide bomber who killed 19 Italians in Nasiriya in November 2003.

During the same three-month period, 32 people in Belgium have either been arrested or put on trial on similar charges, including the group accused of sending a Belgian woman who blew herself up in an attack against U.S. troops near Baghdad last November.

Recruitment networks have also been identified in Britain, France and the Netherlands.

For a new generation of disaffected European Muslims, Iraq has become what Afghanistan, Bosnia and Chechnya were in decades past — the land of jihad.

"It's quite clear that there is an underground railroad to Iraq from Western Europe," says François Heisbourg, director of the Paris-based Foundation for Strategic Research.

"Iraq has replaced Afghanistan in the world of jihadis as the place to be," adds Heisbourg, an expert on terrorism.

The movement so far is a trickle compared with the tens of thousands — mostly from North Africa and the Middle East — who flocked to Afghanistan for the decade-long U.S.-backed war against the Soviet invasion, which ended in 1992. But no one is expecting the Iraq conflict to end any time soon.

Security officials are especially concerned about a potential spike in terrorist activity on European soil when volunteers return home, further radicalized and trained in urban warfare and terrorism.

Jihadis returning from the Afghan campaign fuelled civil wars in Algeria and Yemen, headed violent Islamist groups in Egypt, the Philippines and Kashmir, and eventually formed Al Qaeda. In Europe, they helped turn major cities into logistical support bases for Al Qaeda-linked groups.

Once back in London, Afghan veteran Abu Hamza al-Masri set up the radical Supporters of Sharia group and preached at the Finsbury Park mosque, which inspired "shoe bomber" Richard Reid and Zacarias Moussaoui, described as the 20th hijacker for the Sept. 11 attacks on the U.S.

Al-Masri, whose sermons glorified "martyrdom" in Iraq, was sentenced to seven years in jail Tuesday for soliciting murder and stirring racial hatred. Police have denied reports two of the four British suicide bombers who killed 52 people in London last July attended Masri's mosque.

Afghan veterans also led a group of 13 people on trial in Belgium, accused of recruiting fighters for Iraq and giving logistical support to suspects in the 2004 Madrid train bombings, which killed 191 people.

Today's recruits are often European-born youths who feel marginalized by countries that have done little to integrate Europe's 10 million to 15 million Muslims. They perceive these countries as denying a fundamental aspect of their identity — Islam — and see Danish cartoons that denigrate the Prophet Mohammed as only the latest example.

The Iraq war focused their anger while inflaming long-held Muslim grievances about Western foreign policy in the Middle East. The result is a large recruitment pool for radical Islamists.

"One of the things that makes this scary is you don't need to be a terrorist to want to go to Iraq," Heisbourg says. "You're a good Muslim, Iraq is occupied by foreigners and here are these often bright, motivated kids who want to fight the infidel there.

"Going to Iraq is a step in the voyage from Islamic intellectual motivation to active terrorism. It's a way station," Heisbourg says.

Glenn Audenaert, Brussels director of Belgium's federal police, says recruiting most often happens in an ad hoc, almost spontaneous way.

"It's a patchwork of isolated cells that either radicalize themselves or fall under the influence of charismatic characters who gather around mosques," he said in an interview.

Citizens from European countries can easily fly to Syria, or sometimes Iran, and hook up with smugglers to enter Iraq from there, Audenaert adds.

Non-citizens are more likely to use sophisticated networks like Mohammed's in Munich, which provided fake passports, safe houses and transportation.

Mohammed, a Kurd from northern Iraq, smuggled himself into Germany in May 2000. He was denied refugee status but given temporary permission to stay.

A former member of the Islamic Movement of Kurdistan, the precursor to Ansar, Mohammed began smuggling fighters for the group at the end of 2002, as the Iraq war loomed, says his lawyer, Nicole Hinz.

He travelled across Europe making contacts and raising funds for Ansar. At his trial, he admitted to smuggling eight fighters to the group before his arrest in December 2003, while he himself prepared to join the jihad. Hinz says he's privately admitted to smuggling more volunteers but she won't reveal how many.

He also smuggled Ansar fighters into Europe, including a bomb expert who lost both hands in an explosion and received medical treatment in Britain.

The network used doctored temporary German passports issued to asylum seekers who are allowed to remain in the country for a limited time. Commonly known as "blue jean" passports because of their colour, their identity photos could easily be switched, Hinz says.

Flying with these passports increased the risk of detection, so Mohammed smuggled his fighters by land.

He would take them by taxi to the northern Italian city of Bergamo, and from there to either Bari or Brindisi in the south. A ferry would take the jihadis to Patras in Greece, where trucks would move them to Turkey.

The next stop was Syria or Iran, depending on which country gave them visas, and smugglers there would do the rest.

A less sophisticated jihadi network came to light in France in early 2003.

A French radio station broadcast an interview from inside an Iraq training camp with Boubaker el-Hakim, a French youth who urged his Muslim countrymen to join the coming battle.

"I'm ready to set off dynamite and boom, boom — we kill all the Americans," el-Hakim shouted on the RTL station. "All my brothers over there, come defend Islam."

El-Hakim, 21, was arrested a year later as he tried to re-enter Iraq from Syria. He was extradited to France and awaits trial.

His 19-year-old brother, Redouane, was killed in July 2004, when U.S. troops bombed a suspected insurgency hideout in Falluja. Three months later, another French citizen, Abdelhalim Badjoudj, 18, blew up his car near a U.S. patrol on Baghdad's airport road.

All three had lived in the same Paris neighbourhood and attended the same mosque. Phone taps of their Parisian friends led to the arrest in January 2005 of two would-be jihadis and their suspected recruiter. They are in jail awaiting trials.

One of them is Thamer Bouchnak, 22, arrested on his return from a pilgrimage to Mecca, two days before he planned to head to Iraq. Bouchnak, a French citizen of Tunisian background, was raised in a "very integrated" family and graduated from high school with excellent grades, says his lawyer, Dominique Many.

But he was also unemployed, had been convicted of stealing handbags, and like many young French Muslims, felt rejected by French society, Many adds.

He turned to religion and in early 2004 began attending the Adda'Wa mosque in his neighbourhood. There, he became "fascinated" with the Qur'anic knowledge of Farid Benyettou, a 23-year-old street preacher who lectured to anyone who would listen after daily prayers.

"He suddenly found himself with people who understood him and helped him," Many says. "Benyettou gave him a goal in life. He told him, `Look at what's happening in Iraq. You're a Muslim and what are you doing? You're sitting at home and letting all of this happen.'"

Benyettou, the network's suspected recruiter, is the brother-in-law of Youcef Zemmouri, a convicted member of the Salfist Group for Preaching and Combat, an armed Islamic movement in Algeria, a former French colony. Zemmouri was arrested before the 1998 World Cup in France, suspected of planning an attack on the soccer games.

In no time at all, Bouchnak was considering the rewards of "martyrdom."

"It's incredible that Bouchnak, who grew up in France, went to high school in France, and played soccer in France, actually believes that when he dies he will have 72 virgins in paradise. He's convinced," Many says.

Within a year of meeting Benyettou, Bouchnak withdrew the 8,000 euros he had in his bank account and prepared to fly to Damascus, where a 14-year-old from the same Parisian neighbourhood would pass them to smugglers.

Military-style training to prepare for his trip amounted to studying the picture of an AK-47 rifle and running three laps around a sports stadium, Many says. Bouchnak even bought a return ticket.

"He thought you could go to war for 15 days and then return home to your parents," Many says.

Ten French youths are known to have gone to fight in Iraq via the network, which Many insists wasn't sophisticated. It was a group of friends "egging each other on" to finance their own "adventure" in jihad.

"We've got to look at the root of the problem," he says. "Why are young French people ready to die for a cause that is not theirs?"
Posted by: Dan Darling || 02/11/2006 04:30 || Comments || Link || E-Mail|| [10800 views] Top|| File under:
Turkey wants life for Sakra
A Turkish prosecutor demanded life in prison on Friday for an alleged Al Qaeda operative accused of serving as a point man between the terrorist group and Turkish suicide bombers, court officials said.

Loa'i Mohammad Haj Bakr al-Saqa, a Syrian national, is accused of being a senior Al Qaeda member and serving as the link between the terror network and homegrown militants who killed 58 people in a series of suicide bombings in Istanbul in 2003.

In the indictment, al-Saqa was charged with "attempting to overthrow the constitutional (secular) regime," the Anatolia news agency reported. Al-Saqa, 32, has already been sentenced in absentia by Jordan. He was captured in Turkey in August after an alleged failed plot to attack Israeli cruise ships in the Mediterranean.

The prosecutor, who cannot be identified under Turkish law, also demanded that his Syrian accomplice, Hamed Obysi, be sentenced to up to 10 years in prison for membership in a terrorist group. The prosecutor asked a Turkish court to try the two along with more than 70 other Al Qaeda suspects who are already on trial for carrying out the suicide bombings in 2003 in Istanbul.

The court will decide within the next two weeks whether to accept the prosecutor's petition to try al-Saqa and Obysi along with the other suspects. The next hearing of the main Al Qaeda trial is scheduled for March 20.

The 2003 bombings in Istanbul blew up a British bank, the British Consulate and two synagogues.

Al-Saqa and Obysi were captured after an accidental explosion forced them to flee a safe house in the Mediterranean resort of Antalya, Turkey. Police said they found bomb-making materials — meant for a plot to attack an Israeli cruise ship — as well as fake IDs and passports from several countries.

Until recent years, al-Saqa was not well-known among international intelligence despite his conviction in absentia in 2002 — along with the Al Qaeda in Iraq leader Abu Musab al-Zarqawi — for a failed terror plot to attack Americans and Israelis in Jordan with poison gas during millennium celebrations. He and al-Zarqawi were each sentenced to 15 years in prison. He has since emerged as a key Al Qaeda operative in Turkey and the Middle East. Two Turkish terror suspects interrogated at Abu Ghraib prison in Iraq said al-Saqa served as a connection between the 2003 Istanbul bombers and Al Qaeda.
Posted by: Dan Darling || 02/11/2006 04:26 || Comments || Link || E-Mail|| [10795 views] Top|| File under:
Home Front: WoT
Academy grad gives up MLB chance in order to serve in Iraq
Former Army catcher Schuyler Williamson spent last summer fulfilling his lifelong dream of playing professional baseball. It was an experience he will never forget. But Williamson felt something else calling him during all those long bus rides in the minors. It was the U.S. Army.

Williamson knew deep in his heart he was born to be a soldier. Not a ballplayer. So Williamson has traded in his uniform for fatigues and left the Detroit Tigers' organization. "I love to play baseball," said Williamson, who last spring became the second West Point graduate granted an early release from active duty by the Army. "But it kind of clicked last summer that I had to help people. I want to be a soldier and I know I can be a good leader. I want to do my part and help lead soldiers."

Williamson's perspective on baseball, life and the U.S. Army changed after his younger brother, Nicholas, 21, served a 14-month tour in Iraq with the Army reserves. He returned last February. "That's when I took the Army personal," Williamson said. "My brother saw a lot of things over there. I don't want to get into it, but soldiers are dying, people are dying. I want to go over (to Iraq) and save lives. I know I could do some good over there."

Detroit drafted Williamson in the 26th round (780th pick) of the 2005 first-year major league draft. He batted .203 (13-for-64) with six RBI in 25 games with the Tigers' Class A New York-Penn League affiliate in Oneonta. Detroit officials expected Williamson to return this season.

Under Army's early release program, West Point athletes in any sport who sign a pro contract can serve two years active duty and six in the reserves upon graduating. Army athletes previously served a five-year military commitment. Williamson, a second lieutenant, has served almost a year active duty and has four remaining. On March 14, he will report to Fort Hood, Texas, with the 1st Cavalry Division. The division has been frequently deployed to Iraq and is expected to return within a year.
Posted by: lotp || 02/11/2006 15:42 || Comments || Link || E-Mail|| [10798 views] Top|| File under:
Bail denied for Brooklyn terror financier
A federal judge denied bail yesterday to a Muslim bookseller from Brooklyn accused of plotting to buy arms for Islamic fighters in Afghanistan, saying the government appeared to have "very strong evidence" for the terror charges against him.

The judge, Loretta A. Preska, referred to transcripts of secretly recorded conversations between a government informer and the bookseller, Abdulrahman Farhane. Judge Preska said Mr. Farhane understood that he was talking about transferring funds to the Middle East "to purchase arms and equipment," which he knew would be used "for jihad against the United States and other Western powers."

The evidence that prosecutors presented at Mr. Farhane's bail hearing, in United States District Court in Manhattan, added significant substance to the government's case against him and three other defendants, including Tarik Shah, a New York jazz musician and martial arts instructor who also is Muslim. Mr. Shah, 43, was arrested May 29 and charged with conspiring to teach martial arts to members of Al Qaeda. The tapes include conversations with Mr. Shah and Mr. Farhane about financial transfers.

The evidence bolstered the case against Mr. Shah. Based on an F.B.I. sting, prosecutors were accusing Mr. Shah of agreeing with an undercover F.B.I. informer to train Qaeda fighters in "hand-to-hand combat." But the government did not claim that Mr. Shah had met or had contact with any terrorist operative.

Now Mr. Farhane, a Moroccan-American who is 52, has emerged as the central figure in the case. According to Judge Preska, the prosecutors have audio recordings that capture him discussing specific ways to raise money and transfer it to Islamic fighters battling the United States forces in Afghanistan in the fall of 2001, after the Sept. 11 attacks.

Victor L. Hou, an assistant United States attorney, , said yesterday that Mr. Farhane had introduced Mr. Shah to the government informer at his bookstore. The informer recorded the conversations about financial transfers.

Also charged with terror conspiracy are Rafiq Sabir, a doctor from Florida, and Mahmud Faruq Brent, a paramedic from Washington, D.C. They and Mr. Shah have been detained without bail since their arrests.

In a letter on Thursday to Judge Preska, Mr. Hou wrote that Mr. Farhane, after he was arrested Oct. 26, told investigators that he had introduced Mr. Shah to the informer to help him "send money to jihadists overseas."

The prosecutors also cast new light yesterday on the role of the government informer, a Yemeni named Mohamed Alanssi, who set himself on fire in front of the White House in November 2004, apparently to protest his handling by F.B.I. agents. Mr. Alanssi was a witness in the case in Brooklyn last year that convicted a Yemeni sheik, Mohammed Ali Hassan al-Moayad, of financing terrorism.

Mr. Hou said that "the confidential source" — whom the defense has identified as Mr. Alanssi — first identified Mr. Farhane to the F.B.I. in the weeks after 9/11 as having "radical views of Islam." Starting in December 2001, Mr. Alanssi secretly recorded a series of conversations with Mr. Farhane, many of them at his Brooklyn bookstore. Judge Preska said recordings from the fall of 2001 make it clear that Mr. Farhane was talking about sending money for "wireless communications and advanced weapons" for Islamic fighters.

Michael Hueston, Mr. Farhane's lawyer, called his client a "family man" with six children, including two born in the United States. He questioned why prosecutors had waited since 2001 to arrest him if they regarded him as dangerous.

Mr. Hou grew impassioned when he sought to rebut a statement Mr. Farhane made in court on Wednesday, when he pleaded not guilty and said, "I love this country." Mr. Hou said wiretap recordings in March 2004 register Mr. Farhane as saying: "This is not a country where we should stay. The longer one stays here, the more people make you sick."

The prosecutor said a search of Mr. Farhane's home and store — the House of Knowledge, on Atlantic Avenue — had turned up address books showing that he had several criminal contacts. Karim El-Mejjati, a Moroccan who has been linked to terrorist bombings in Saudi Arabia and Casablanca, had once given Mr. Farhane's address as his own, Mr. Hou said. His book listed, among others, Abad Elfgeeh, who Mr. Hou said was a "money launderer" for Sheik al-Moayad.

Mr. Farhane was arrested in October on lesser charges of making false statements to the F.B.I. Prosecutors brought the terror financing charges against him this week.
Posted by: Dan Darling || 02/11/2006 04:37 || Comments || Link || E-Mail|| [10798 views] Top|| File under:
India-Pakistan
Eight killed in Maoist attack on explosives unit in Chhattisgarh
RAIPUR — Eight paramilitary personnel were killed and seven seriously injured overnight when Maoist rebels raided the explosives unit of the state-owned National Mineral Development Corporation (NMDC) in Chhattisgarh and took away a huge cache of arms and ammunition, police said yesterday.

Around 200 rebels of the Communist Party of India-Maoist (CPI-Maoist) attacked the NMDC unit located in Hiroli village in Dantewada district at around 8pm on Thursday and started firing at personnel of the Central Industrial Security Force (CISF). "The rebels have taken away a huge cache of explosives from the explosives unit, specially detonators, self-loading rifles, 2,100 rounds of bullets and wireless sets," Additional Director General of Police S.K. Paswan said.


That sounds fairly serious.

Paswan rushed to the NMDC unit, located in the forests 456km south of Raipur, early yesterday with extra police personnel. Around 16 CISF personnel were on duty when the Left wing ultras sneaked into the wire-fenced unit, lobbed hand grenades and fired with AK-47 rifles in a nearly two-hour-long gun battle.

The injured CISF personnel have been taken to a hospital at Bachelli in Dantewada. The Maoists shot dead three civilians Thursday night in two separate attacks in a remote village of Cherakdodi in the same district accusing them of being in league with police.

Chhattisgarh Governor K.M. Seth met Union Home Minister Shivraj Patil on Thursday in Delhi and sought two CRPF battalions and a Nagaland Armed Police battalion for the state. The governor told Patil that the anti-Maoist movement, locally called salwa judum launched by tribes people in Bastar, needed to be intensified.
Posted by: Steve White || 02/11/2006 00:00 || Comments || Link || E-Mail|| [10794 views] Top|| File under:
Warrant issued for Bugti's grandson
An Anti Terrorism Court (ATC) issued a non-bailable warrant (NBW) for the arrest of Sardar Brahamdagh Khan, the grandson of Sardar Akbar Khan Bugti, in the PIDC bombing case on Friday. The court, headed by Judge Haq Nawaz Baloch, made its first sitting inside Central Prison Karachi after the notification for a jail trial for this case was issued last month. Brahamdagh Khan and Abdul Hameed were already declared absconders by the court.

On Friday, the prosecution also provided copies of the witnesses' statements to accused Aziz Khan and Mangla Khan who were arrested within 24 hours of the November 15 bomb blast at the main entrance of the Pakistan Industrial Development Corporation (PIDC) building complex. Prosecutor Mazhar Qayuoom handed the accused the copies as they have yet to engage a lawyer. The court, ordering the investigation officer to arrest and produce the absconders before it, adjourned further proceedings till February 18.

According to the police indictment, both accused had confessed before the judicial magistrate south to carrying out the bombing. Citing these confessional statements, the police had claimed in the indictment that both the accused had confessed that absconding accused Sardar Brahamdagh, a tribal leader of the Bugti tribe, gave them and another absconding accused Abdul Hameed the task of carrying out the bombing at the office of Pakistan Petroleum Limited (PPL) that is housed in the PIDC building complex as PPL was not providing local Baloch people jobs. Four people were killed and scores of others were injured in a car bomb blast on November 15 outside the PIDC building complex. Accused Aziz, Mangla and Abdul Jabbar were arrested within 24 hours of the incident. However, the police later dropped charges against Abdul Jabbar for want of evidence.
Posted by: Fred || 02/11/2006 00:00 || Comments || Link || E-Mail|| [10798 views] Top|| File under:
Curfew in Leh after desecration leads to violence
Terror gripped the Buddhist-majority town of Leh in Jammu and Kashmir as clashes between Muslims and Buddhists continued over the alleged desecration of the Holy Quran. Authorities declared a state of curfew and called in the army and the para-military Indo-Tibetan Border Police (ITBP) to maintain order. Police said they had arrested 31 people.

Clashes erupted in the Bodh Kharboo region of Kargil district on Monday after some unidentified people allegedly tore off pages from a copy of the Holy Quran in a mosque. The tension spread across Ladakh region. A defence spokesman here said that five to six military units were deployed to the area immediately and the situation was brought control.

The situation spiraled out of control on Wednesday after activists of the Ladakh Buddhist Association (LBA) rampaged through the town and attacked houses of the Muslim minority community in the town following rumors that Buddhists have been attacked in the nearby Muslim dominated Kargil district. According to reports, 60 LBA activists stoned houses near an imambargah in Haji colony and burnt tents set up to provide medical assistance to Shia mourners. Earlier, a large contingent of Muslim demonstrators, led by leaders of the Anjuman-ul-Moenul Islam assembled near the imambargah in Leh to protest against the desecration of the Holy Quran.
Posted by: Fred || 02/11/2006 00:00 || Comments || Link || E-Mail|| [10794 views] Top|| File under:
Nuggets from the Urdu press
A proliferation of madreassas
According to Abdul Majeed Salik in Jang, there were 11,221 religious seminaries (madrassas) in Pakistan in the year 2005. This number has grown from 6,761 in 2000. This meant that in these years – that also saw the terrorist attack of 9/11 – the seminaries have almost doubled in Pakistan. There are 448 madrassas for women too. The largest number of madrassas, 8,191, belonged to Wifaqul Madaris Arabiya, 1,952 to Tanzimul Madaris and 381 to Wifaqul Madaris Shia. The majority of the seminaries are Deobandi. For instance, in the Punjab, 444,156 pupils are Deobandi as opposed to 199,973 Barelvi, 34,253 Ahle Hadith and 7,333 Shia. The largest number of madrassas are not in Lahore but first in Bahawalpur, then in Lahore and Faisalabad.

Qadiani leader challenged in Tando Adam
According to the Nawa-e-Waqt, Khatm-e-Nabuwwat leader Allama Ahmad Mian Hammadi, with his followers, registered an FIR of blasphemy against the London-based Qadiani leader Masroor Ahmad. Other Qadianis who will now catch the mischief of thana are four Qadianis who published and printed a journal titled Misbah in which an offending article first appeared.

Chinese were always sleepy!
Sarerahe wrote in the Nawa-e-Waqt that the Chinese nation, whose first letter was chay, was always known to be sleepy (giran-khwaab) because of opium-eating. They slept so much that their eyes remained narrow and seemed about to close. God then took pity and gave them the plant called cha-ay (tea). After drinking tea the Chinese woke up but their eyes could not fully open after centuries of sleepiness.

RAW in Balochistan
Quoted in the Nawa-e-Waqt, General (Retd) Zaheerul Islam Abbasi – who tried to stage a coup in Pakistan in 1995 after being thrashed by Indians during his tenure as an attaché in Pakistan High Commission in New Delhi – said in Lahore that Balochistan was being undermined by India through RAW which was leading the operations from inside Afghanistan. He said India was Pakistan's eternal enemy and wanted to take Kashmir and Northern Areas and undo Pakistan. He said his party Azmat Islam Tehreek would bring Khilafat Rashida while all other religious parties had failed.

Gujranwala religious city
According to the Nawa-e-Waqt all the religious organisations including MMA and Shabab Milli in Gujranwala gave an ultimatum to the administration that if they did not close the Al Marjan entertainment centre in the city they would pull it down after doing gherao. They said that Gujranwala was a religious city and fahashi (entertainment) could not be tolerated there.

The question Abraham asked Ismail
According to Jang, the Quran narrates that God appeared to Abraham in his dream and asked for the sacrifice of his son, Ismail. Abraham, upon waking up, asked Ismail what he thought of the dream. Ismail said that he will find him steadfast and patient. After this question was Ismail was prepared by his father for sacrifice.

Arab princes get more hunting grounds
According to the Nawa-e-Waqt prime minister Shaukat Aziz had given orders to give extraterritorial rights to the Arab princes in additional hunting grounds in Pakistan.

Getting ready for elk season?

The new bunkers arms depots lairs reserves would be located in Bahawalpur, Bahawalnagar, Khushab, Jhang, Bhakkar, Dera Ghazi Khan, Rahimyar Khan and Rajanpur. The princes build palaces in the new grounds and come there during the season for hunting birds with their hawks.

Cuz you can never have too many palaces


Non-chewing Muslims on Eid
Doctors gave warning in Khabrain and Nawa-e-Waqt that Muslims should not eat too much meat during Eid al Azha. It was observed that Muslims did a lot of overeating on Eid and then fell victim to diseases. The doctors also noted that during Eid, Muslims also gave up chewing the food properly. This was done to eat large quantities quickly. Some doctors especially published warnings that chewing should not be given up.

The glutton sheep of Sargodha
According to the daily Express, a male sheep of the inner city of Sargodha – already declared Rustam-e-Punjab twice – had attained the weight of 90 kilos and was to be sacrificed finally on 2006 Eid. The champion drank a litre of milk, ate five boiled desi eggs, one pao of apple jam, one kilo grain and ten kilos of green every day. Its owner rubbed purified butter into its hide and made it run daily to prevent it from developing heart trouble. When in anger, it wounded people. So far three had to see the doctor. The envied owner said he would be killing the Rustam-e-Punjab with a heavy heart.

Secret of incomplete Bismillah
Writing in the daily Pakistan, Mian Muhammad Jamil stated that during animal sacrifices Muslims must not say the complete Bismillah ar Rehman Nir Raheem because the Prophet (pbuh) never said it during the ritual. Therefore, saying just Bismillahu Akbar was compulsory. There was a great secret hidden in this abbreviation.

Hide and seek over hides
Reported by Jang in Karachi, there were incidents of hide collectors being assaulted by opposition goons who beat up the collectors and made away with the hides. In Lahore in Raiwind the citizens were threatened with disease and the locality was littered with the stinking entrails left behind by the wayside. The clerics announced on the loudspeakers that the ritual begun by Prophet Abraham was going to uplift the Muslims. The inhabitants of Raiwind were overpowered by the stink of the animal leftovers which the city was unable to dispose of.

'Bacchra' escapes from under knife
As reported in Jang, in a Khanewal locality, Sheikh Muhammad Bashir had fattened his bacchra (calf of a cow) to momentous dimensions but when he laid it down to cut its throat the bacchra got up and ran into the street. Four men went after it but it butted them with great force and wounded them. Finally the bacchra was caught after six hours and held down by 50 people for the slaughter.
Posted by: Fred || 02/11/2006 00:00 || Comments || Link || E-Mail|| [10796 views] Top|| File under:
Clashes continue in Pakistan
Rival Sunni and Shiite Muslims traded gun and rocket fire in a tense north-west Pakistani town for a second day as the death toll from an outburst of religious violence rose to 40. Paramilitary troops and police maintained a 24-hour curfew in the mountain town of Hangu, where a suicide attack on Thursday targeted Shiites celebrating Ashura, the holiest day in their calendar. The army threatened to unleash gunship helicopters on activists from both sects who were holed up in villages near Hangu and launching mortar rounds at each other.

"The death toll is 40 and it may go up. The situation is very tense in the city," Ghaniur Rehman, the mayor of Hangu, told AFP. Mr Rehman said 35 people were now known to have died in the explosion and in subsequent fighting between Sunnis and Shiites on Thursday. Another five died as further battles erupted on Friday, two of them during an exchange of heavy mortar fire overnight in Ibrahimzai village 10 kilometres away, he said.

Fresh gunfire broke out in Hangu after the authorities in some areas relaxed curfew restrictions for Friday's Muslim congregations, according to witnesses, who said they saw residents and security officials running for cover. Three more people were wounded when a rocket hit a house in Hangu on Friday afternoon, he said. Officials said earlier that at least 31 people died and more than 70 were wounded in Thursday's blast and the resulting mayhem, including four bus passengers and four truck drivers shot dead by unidentified gunmen. Security was also high across Pakistan amid fears that the bloodshed could stoke tensions between the rest of the country's majority Sunnis and minority Shiites.
Posted by: Fred || 02/11/2006 00:00 || Comments || Link || E-Mail|| [10793 views] Top|| File under:
Iraq
Commander sees major progress in Anbar
By PAMELA HESS
UPI Pentagon Correspondent

WASHINGTON, Feb. 10 (UPI) -- U.S. and Iraqi security forces have erected berms around a city in Iraq's Anbar province, forcing traffic through just three points to help catch insurgents, an American officer said Friday.

The city, Rutbah, sits on the intersection of two main roads connecting both Syria and Jordan to Baghdad. As such, it has been a primary stop for insurgents and weapons on their way to the capital and other points in Iraq, said Col. Stephen, commander of Regimental Combat Team-2.

"This town had the unfortunate occurrence of being strategically placed there -- very convenient for smugglers, terrorists, insurgents to operate in and out of there," he said.

The building of berms is a rare though not unheard of technique employed in towns with particularly intransigent insurgent elements. Berms -- large piles of dirt and sand bulldozed around the town to control entry and egress -- were also used to secure Tall 'Afar last fall prior to a major offensive there.

"We have now an exclusive walled compound down there, with three entry control checkpoints, that's been getting rave reviews from the population down there because, for the first time in years now, the insurgents can't freely travel in and out of that city -- one more step in making western Al Anbar a prohibitive environment for the insurgents and terrorists to operate in," Davis said.

Smugglers and organized crime -- inextricably linked to the tribal system in western Iraq -- are a significant part of the security problem in Iraq, and are believed to be responsible for some of the roadside bombs used against American and Iraqi forces, U.S. military officials say. If law and order is established, it will cut into their ability to operate. What looks like a grass roots insurgency in some places is simply organized crime trying to protect its turf, according to intelligence officers.

Iraqi and American troops now have a presence in 15 cities in al Anbar province in Western Iraq, according to Davis. Several more town would benefit from a troops presence, but he doesn't yet have sufficient Iraqi forces to fill those holes.

"Off the top of my head, I'd say I can think of three towns right now, maybe four that I'd be able to deploy troops to when they're ready coming out of training. But your major population centers all through the al Qaim region, all through the triad, up in Rawah and down in Hit all have combined partnered presence living in there, and most of them had been in there for three months or longer at this point," he said.

Davis described a dramatic change from a year ago when his forces relieved Regimental Combat Team 7. At the time, Iraq's fledgling security forces had entirely collapsed in Anbar and a joint U.S and Iraqi offensive in Fallujah had only just wrested control of that town from insurgent forces.

"When I came out here, we had absolutely no Iraqis working with us. The first Iraqis that we got to partner with were the 7th Division Reconnaissance Company; I think 32-men strong," he said.

"I command two Iraqi brigades of three battalions each. We have five battalions of the Department of Border Enforcement folks ... I prefer to stay away from actual overall numbers for operational security purposes. But we have got considerably more than we ever had before, and they are partnered with all of my infantry and mechanized units throughout the Euphrates River Valley and live with the Marines and soldiers in these towns," he said.

Vast Anbar province, stretching from the Syrian, Jordanian and part of the Saudi borders up to Fallujah, is 95 percent Sunni Arab, and generally acquiescent to or supportive of the insurgency. The Iraqi government forces under Davis' command are roughly 40 percent Shi'ite, 40 percent Kurd and 20 percent Sunni Arab, Davis said. One of the Iraqi brigades is lead primarily by Sunnis from Anbar province.

"Performance-wise they're a solid brigade. They've still got learning curve to go, but they are operating. They're operating independently in small-unit actions, and they are operating with us. They have taken casualties, and they continue to remain steadfast," he said.

Davis' Marines keep an eye out for potential ethnic tensions with the other brigades, he said.

"It is clearly something that we keep a sharp eye on when they deal with the people in the towns that are 99 percent Sunni, but that has not created any overt friction that's become problematic to this point," he said.

Within ethnically mixed brigades, he does not see ethnic strife.

"I think that the mentoring and the association with the Marines and the Army soldiers that I have working within regimental combat team two provides an outstanding example of how to set those differences aside," he said.

Davis' forces will return to the United States after a year in Anbar this spring, and he believes they have made major strides.

"A mark of the progress that's occurred up there is I was able to walk the Syrian border from the Euphrates down to Camp Gannon the other day and then drive from there all through Ubaydi and across the river into the Ramana area, something that was absolutely unheard of a year ago," he said.

Voter turnout also dramatically increased. In January 2005, there were virtually no votes cast in western Al Anbar province. On October 15th, 7,500 votes were cast in the constitutional referendum. During the national election on Dec. 15, more than 72,000 votes were cast. The province has about 1.2 million people.
Posted by: Sherry || 02/11/2006 15:33 || Comments || Link || E-Mail|| [10796 views] Top|| File under:
Anbar Tribesmen Take on al-Zarqawi
By Mahan Abedin

A report by al-Hayat on January 26 that "Tribal Popular Committees" have been formed in Ramadi (capital of Anbar province) to hunt down Abu Musab al-Zarqawi and his followers, "for the purpose of expelling them from the Iraqi border to Syria," does not come as a surprise. Indeed, over the past year various reports have surfaced pointing to increasing friction between Anbar tribesmen and al-Zarqawi's followers who dominate the insurgent landscape along the crucial Euphrates River valley. What is interesting about the latest reports is that Anbar tribesmen and the "Iraqi resistance" are willing to hunt down and kill al-Qaeda affiliated fighters in Iraq. Previously, the tribesmen had merely warned al-Zarqawi's followers to stay away from their areas and to desist from persecuting the Shi'ite minority in Anbar.

The al-Hayat report quotes one Sheikh Usamah al-Jad'an (the head of the al-Karabilah tribe in Qaim) as saying: "the Tribal Committees have started a military campaign against the terrorists." The real question here is how serious the so-called "Tribal Popular Committees" are at pursuing al-Zarqawi and his men. In other words, do the committees have real teeth, or are they merely the latest propaganda stunt by the Arab Sunni guerrilla movement? It is worth noting that the Arab Sunni guerrillas and their political representatives (in the form of the two Arab Sunni blocs that participated in the December 15, 2005 elections) see the inclusion of Arab Sunnis in the new government (which has yet to be formed) as an adjunct, rather than an alternative, to the insurgency. Clearly it suits their interests to sideline al-Qaeda in Iraq, at least in the propaganda sphere.

For its part, the Iraqi government is not overly-impressed by the counter-insurgency initiatives of the Anbar tribesmen. Adel Abdul Mahdi, vice president of Iraq and a leader of the Supreme Council of the Islamic Revolution in Iraq (SCIRI), described the latest initiative in a typically cryptic manner: "We support any request by the people of Anbar. However, we have to say frankly that no-one ought to seek the help of saboteurs against terrorists, terrorists against saboteurs, or would-be suicide bombers against those beheading people. The Iraqi people and the Iraqi government have to face up to these challenges" (al-Hayat, February 3).

Naturally, the Iraqi government prefers to be at the forefront of the struggle against the insurgency. Yet, there is a more pressing reason why the latest developments are seen as unwelcome by the Baghdad government. The increasing mobilization of Anbar tribesmen converges with increasing confidence by the two Arab Sunni blocs (namely the Sunni Islamist "Iraqi Accord Front" and the much smaller neo-Baathist "Iraqi Front for National Dialogue" led by Saleh al-Mutlaq) in using quasi-official platforms to promote the insurgency and pressure the government to make unreasonable concessions.

On February 1, the Iraqi Accord Front threatened to call for civil disobedience if the government did not respond to its demands, which include releasing detainees and disbanding militias (al-Mashriq, February 2). Al-Mashriq also quotes Tariq al-Hashimi, the secretary general of the Iraqi Islamic Party, as calling for the resignation of Interior Minister Bayan Jabr, also a former senior commander of the Badr organization, and his deputies. This kind of aggressive posturing (which is completely at odds with the electoral weight of the two main Arab Sunni blocs) comes at a time when the insurgency is picking up strength, as evidenced by the relentless attacks on U.S. forces in the Baghdad, Anbar, Salahudin and Nineveh provinces. It is exactly this kind of propaganda, political and guerrilla coordination that the Iraqi government and the U.S. establishment in Iraq had been dreading for a long time.

For its part, the victorious Shi'ite coalition has started a counter-propaganda campaign through opinion pieces in the daily al-Adala (issued by SCIRI). An opinion piece by Hamdi Hassan implicitly accuses the Arab Sunnis of refusing to accept their electoral defeat (al-Adala, January 30). Another opinion piece by Abbas Mizban follows on the same theme, but this time explicitly rejecting accusations of fraud and violations in the recent elections (al-Adala, January 31).

Leaving aside the political and propaganda dimensions of recent developments, it is clear that the gulf between al-Zarqawi and the Iraqi resistance is widening. A major point of friction is the increasing proclivity of the nationalist insurgents to negotiate with the U.S., both at a tactical and strategic level. The latest negotiations, which reportedly took place in Iraq, Syria and Jordan, have apparently ground to a halt because of U.S. rejection of insurgent demands. Apparently, the insurgents had proposed a one-year truce with U.S. forces, conditional on the United States removing half its forces from Iraq within a year, allowing the insurgents to hold official posts and increasing Arab Sunni representation in the new government (al-Sabah, February 2). The negotiators, according to al-Sabah, are described as "Baathists, Islamists and high-ranking former Republican Guard and intelligence officers."
Posted by: anonymous5089 || 02/11/2006 11:47 || Comments || Link || E-Mail|| [10793 views] Top|| File under:
Sunni mosque bombed as Iraqi political tensions subside
A bomb exploded in a car parked 10 yards from a Sunni Muslim mosque Friday, killing eight worshipers in Iraq's deadliest attack during a week otherwise marked by conciliatory words between leaders of feuding religious sects.

The midday blast hit people leaving Iskan Shaabi Mosque after the main weekly prayer service in Baghdad's Dora neighborhood. Witnesses said bodies flew through the air and nearby cars went up in flames, sending smoke through the mosque's shattered windows. At least 22 people were wounded.

No group claimed responsibility. A Sunni Arab political party blamed foreign elements of the Sunni-led insurgency, which reportedly has been divided over whether to continue targeting civilians in its campaign against U.S. forces and Iraq's Shiite Muslim-led government.

Two Marines died after their patrol hit a roadside bomb Thursday near the embattled city of Fallouja, 35 miles west of Baghdad, the U.S. military announced.

Iraq's electoral commission certified final results for the Dec. 15 elections, setting the stage for U.S.-backed talks aimed at bringing minority Sunnis into a broad-based government and undercutting the insurgency.

In the run-up to the talks, Shiite and Sunni leaders have tempered their words and insurgents have diminished the scale of violence.

Shiites marked their most important religious holiday Thursday without suffering an insurgent attack such as the bombings that had marred it the previous two years.

During Friday prayers at Baghdad's Umm Qura Mosque, normally a font of hard-line Sunni rhetoric, Sheik Ali Sanad offered rare words of affection for Imam Hussein, the Shiite figure commemorated in Thursday's Ashura festivities. Sanad called on Sunnis and Shiites to honor Hussein's legacy by "stopping the bloodshed in Iraq … through honest dialogue."

The gesture echoed a call Wednesday by the largest Shiite party's leader, Abdelaziz Hakim, for greater respect for human rights by Iraq's Shiite-led police forces, whose alleged violent raids, arbitrary detentions and summary executions have enraged Sunnis.

One such incident blamed on police occurred in Baghdad late Thursday. Adel Khalil Dawoud, a Sunni cleric, was dragged from his home by at least 15 men in the uniform of the Interior Ministry's special forces, the cleric's brother said.

Dawoud had fled to Jordan to avoid sectarian attacks and recently returned. The Interior Ministry called the incident a kidnapping and denied that its forces were involved.

Citing such alleged police abuse, Sunni political leaders have demanded the removal of Interior Minister Bayan Jabr as a condition for joining the government. Jabr has incorporated members of his Badr Brigade, the sectarian militia of Hakim's Shiite party, into the ministry's police.

U.S. Ambassador Zalmay Khalilzad appeared to endorse the Sunni demand in a statement Friday, saying Cabinet ministers in the new government "should be dedicated to the defense of Iraqi democracy, not to party militias."

The mosque bombing did not fit the recent pattern of Shiite violence against Sunnis. Car bombs are a hallmark of Sunni guerrillas, aimed mainly at U.S. troops and Iraqi government targets and rarely used to kill civilians or blow up mosques.

But fighting has been reported in recent months between the foreign-led fighters of Al Qaeda in Iraq and their erstwhile home-grown allies. Gunmen have attacked Sunni tribal and religious leaders who broke with Al Qaeda to support the entry of the Iraqi Islamic Party and other Sunni groups in the December elections.

Ammar Wajuih, a spokesman for the Iraqi Islamic Party, said Friday's attack was "evidence that terrorists from outside the country … are trying to ignite sectarian violence among Iraqi people who want to live peacefully."

"We condemn this attack, just as we condemn attacks on Shiite mosques," he added.

Associated Press said one of its photographers saw several masked gunmen shouting "God is great!" drive up to the mosque an hour after the blast and fire into a crowd outside. A woman was killed, bringing the death toll to nine.

The election results announced Friday did not alter uncertified returns released three weeks ago that gave the main Shiite alliance and its Kurdish coalition partners 181 of parliament's 275 seats, just short of the two-thirds majority required to form a government.

Two Sunni blocs got 55 seats. Talks aimed at drawing them and smaller parties into the government are expected to start as soon as the Shiite alliance, which is entitled to nominate the prime minister, settles an internal fight.
Posted by: Dan Darling || 02/11/2006 04:32 || Comments || Link || E-Mail|| [10797 views] Top|| File under:
13 including two US Marines killed in Iraq violence
A car bomb exploded in Baghdad on Friday, killing at least 11 people and wounding 38, doctors at Al-Yarmuk hospital said. Police said they had reports of eight dead and 28 wounded in the blast in the Doura district of southern Baghdad. The district is one of the most volatile in the capital.

The blast took place as Iraq's electoral commission announced the final results of December's parliamentary elections, which confirmed the dominance of the ruling Shi'ite Alliance. Sunni insurgents fighting to topple the US-backed Kurdish and Shia-led government have accused the Shia of cheating their way to victory. Iraqi and US military officials have warned of more insurgent violence around the announcement of the results.

Two US Marines were killed on Thursday when their patrol was hit by a roadside bomb in the western Iraqi town of Falluja, the US military said in a statement on Friday. The deaths bring to at least 2,263 the number of US soldiers killed in Iraq since March 2003, when US-led forces invaded the country to topple Saddam Hussein.

Gunmen wearing Iraqi army uniforms kidnapped a Sunni mosque leader from his Baghdad home, the Interior Ministry said on Friday, the latest in a string of attacks on clerics amid rising sectarian tensions. Adel Khalil Dawoud, the imam of Al-Nuami mosque, was seized on Thursday night by 16 gunmen who arrived at his home in the Karrada district in three white Land Cruisers, an Interior Ministry official told Reuters. A number of Sunni clerics have been killed in Iraq in recent weeks. Dozens of bodies have also been found dumped around Baghdad, usually bound and shot dead. All are believed to be victims of spreading sectarian violence.
Posted by: Fred || 02/11/2006 00:00 || Comments || Link || E-Mail|| [10794 views] Top|| File under:
Kidnappers set deadline for abducted US journalist
The kidnappers of the US journalist Jill Carroll in Iraq have threatened to kill her in the next two weeks if their demands are not met. Kuwait's Al-Rai television says the captors have set a final deadline of February 26. Ms Carroll is being held by a group calling itself the Brigades of Vengeance, which has called for the freeing of all female prisoners from Iraqi jails as a condition for her release. She was abducted on January 7 in Baghdad by armed men who shot dead her interpreter.

Posted by: Fred || 02/11/2006 00:00 || Comments || Link || E-Mail|| [10794 views] Top|| File under:
Israel-Palestine-Jordan
Egyptian envoy kidnapped in Gaza released
EFL - RTWT


An Egyptian diplomat abducted at gunpoint in the Gaza Strip was released early Saturday, officials said, a day after a previously unknown Palestinian group claimed responsibility for the kidnapping.

Egyptian officials said Hussam Almousaly was unharmed and back at his home in Gaza City. Palestinian officials confirmed the release. The group that claimed responsibility for the kidnapping - calling itself the Al Ahrar Brigades, whose name means "the liberated people" in Arabic - had demanded the release of Palestinian criminals held in Egyptian jails. Major militant groups in Gaza, including those who have carried out other kidnappings in recent months, have condemned Thursday's abduction.

The Egyptian officials would not say how the release took place or whether the kidnappers' conditions had been met. The officials could not be identified because they were not authorized to speak to the press.

Earlier in Cairo, Egyptian security officials had claimed there are no Palestinians in Egyptian jails.

Mushir al-Masri, a spokesman for the militant group Hamas, said late Friday that the group of kidnappers were using a false name. "This group is not known to the Palestinian people, which confirms that there are political reasons behind this kidnapping," he said.

The diplomat was kidnapped near the Egyptian mission in Gaza City on Thursday after two masked gunmen shot out the tires of his car.

Late Friday, a small group of Palestinian families gathered outside the Egyptian mission, lighting candles and waving Egyptian flags in a show of support for the diplomat.


Posted by: Frank G || 02/11/2006 00:40 || Comments || Link || E-Mail|| [10794 views] Top|| File under:
Israel carries out airstrikes in Gaza
GAZA - Israel carried out airstrikes in the Gaza Strip early on Saturday morning, hitting fields and roads believed to be used by militants for rocket attacks on Israel, Israeli and Palestinian security sources said. There were no immediate reports of casualties.
Palestinian security sources said Israeli aircraft fired two missiles at a road in central Gaza, missing a car carrying militants. The missiles left large holes in the road, witnesses said. An Israeli army spokeswoman said the airstrike in central Gaza targeted rocket-launching sites used by militants.

Palestinian security sources said Israeli missiles also struck two roads in northern Gaza. The Israeli army has frequently carried such raids in order to cut roads used by militants to transfer rockets to launching sites.
Posted by: Steve White || 02/11/2006 00:00 || Comments || Link || E-Mail|| [10798 views] Top|| File under:
Southeast Asia
Islamic teacher linked to Top jugged
An Islamic teacher suspected of involvement in a Southeast Asian terrorist network has been detained in central Indonesia, police said Saturday. Brig. Gen. Bambang Suwedi said the suspect, identified only as Sahal, was arrested Thursday morning in the town of Poso in Central Sulawesi province.

Suwedi said police had acted on reports the teacher had ties to Malaysian fugitive Noordin Top, an operative with the al-Qaida-linked Jemaah Islamiah group. "He (Sahal) was questioned by the anti-terror unit in Jakarta," Suwedi said, adding that police could hold Sahal for a week before formally declaring him a suspect.
Posted by: Dan Darling || 02/11/2006 04:42 || Comments || Link || E-Mail|| [10793 views] Top|| File under:
Abu Sayyaf kills 2 in Jolo
Unidentified men killed a police intelligence agent and a decapitated a man in separate attacks Friday in the island of Jolo, ahead of a joint anti-terror training between the Philippines and the US, officials said.

The attacks coincided with the arrival of a small group of US soldiers and humanitarian equipment in Jolo.

Officials said the policeman, Henry Elumbaring, was shot in the head near a bakery store in downtown Jolo, just several meters away from where the unidentified headless body was discovered near a garbage dump by civilians.

"We still don't know who were behind the attacks, but we are taking precautions to protect the Filipino and US troops, participating in the joint anti-terror training here," the commander of the Philippine Army on the island, Brigadier General Nehemias Pajarito, said.

US and Filipino military officials said the training, which will begin on February 20, would involve about 250 American troops and over four thousand soldiers.

Police said it is still investigating the killings and officials would not say if the al-Qaeda-linked Abu Sayyaf group has anything to do with the attacks.

Major Gamal Hayudini, a military spokesman, said the killings were not connected to the training. "This has nothing to do with the joint RP-US training and purely criminal in nature," he said.

Security was tight in Jolo as US soldiers unloaded tons of equipment they will use to build mosques and school rooms and bridges and repair roads as part of the humanitarian aspect of the Balikatan 2006, the codename of the month-long joint RP-US anti-terror training.

Filipino and US troops were spotted guarding the central pier in Jolo where a Philippine Navy cargo vessel transporting the humanitarian aid and equipment arrived from Manila.

Hundreds of civilians lined up the road leading to the pier to take a glimpse of the US troops. "Hey Joe, give us humanitarian aid, bring us food please," a Muslim villager Abdul Omar shouted as a pair of US soldiers walked past them.

On Friday, suspected Abu Sayyaf gunmen attacked a group of farm workers in Jolo's Patikul town, killing at least five people, including an infant, and wounding four others. The attack came barely a week after 20 people had been wounded in separate attacks by unidentified men in Patikul and Jolo towns.

Abu Sayyaf gunmen last week also killed a father and his son in Jolo's Busbus village on suspicion the man was a military spy. The group has previously attacked and killed dozens of civilians suspected of aiding the military on the island.
Posted by: Dan Darling || 02/11/2006 04:35 || Comments || Link || E-Mail|| [10799 views] Top|| File under:
Syria-Lebanon-Iran
PENTAGON READIES TO ROCK-'N'-ROLL
Strategists at the Pentagon are drawing up plans for devastating bombing raids backed by submarine-launched ballistic missile attacks against Iran's nuclear sites as a "last resort" to block Teheran's efforts to develop an atomic bomb.

Central Command and Strategic Command planners are identifying targets, assessing weapon-loads and working on logistics for an operation, the Sunday Telegraph has learnt.

They are reporting to the office of Donald Rumsfeld, the defence secretary, as America updates plans for action if the diplomatic offensive fails to thwart the Islamic republic's nuclear bomb ambitions. Teheran claims that it is developing only a civilian energy programme.

"This is more than just the standard military contingency assessment," said a senior Pentagon adviser. "This has taken on much greater urgency in recent months."

The prospect of military action could put Washington at odds with Britain which fears that an attack would spark violence across the Middle East, reprisals in the West and may not cripple Teheran's nuclear programme. But the steady flow of disclosures about Iran's secret nuclear operations and the virulent anti-Israeli threats of President Mahmoud Ahmadinejad has prompted the fresh assessment of military options by Washington. The most likely strategy would involve aerial bombardment by long-distance B2 bombers, each armed with up to 40,000lb of precision weapons, including the latest bunker-busting devices. They would fly from bases in Missouri with mid-air refuelling.

The Bush administration has recently announced plans to add conventional ballistic missiles to the armoury of its nuclear Trident submarines within the next two years. If ready in time, they would also form part of the plan of attack.

Teheran has dispersed its nuclear plants, burying some deep underground, and has recently increased its air defences, but Pentagon planners believe that the raids could seriously set back Iran's nuclear programme.

Iran factfile

Iran was last weekend reported to the United Nations Security Council by the International Atomic Energy Agency for its banned nuclear activities. Teheran reacted by announcing that it would resume full-scale uranium enrichment - producing material that could arm nuclear devices.

The White House says that it wants a diplomatic solution to the stand-off, but President George W Bush has refused to rule out military action and reaffirmed last weekend that Iran's nuclear ambitions "will not be tolerated".

Sen John McCain, the Republican front-runner to succeed Mr Bush in 2008, has advocated military strikes as a last resort. He said recently: "There is only only one thing worse than the United States exercising a military option and that is a nuclear-armed Iran."

Senator Joe Lieberman, a Democrat, has made the same case and Mr Bush is expected to be faced by the decision within two years.

By then, Iran will be close to acquiring the knowledge to make an atomic bomb, although the construction will take longer. The President will not want to be seen as leaving the White House having allowed Iran's ayatollahs to go atomic.

In Teheran yesterday, crowds celebrating the anniversary of the 1979 Islamic revolution chanted "Nuclear technology is our inalienable right" and cheered Mr Ahmadinejad when he said that Iran may reconsider membership of the nuclear Non-Proliferation Treaty.

He was defiant over possible economic sanctions.
Posted by: Anonymoose || 02/11/2006 21:09 || Comments || Link || E-Mail|| [10795 views] Top|| File under:
Qaeda seeking Beirut base: report
AL-QAEDA has been seeking for several months to "establish itself" in Lebanon, the country's new interior minister has told a French newspaper.

"We know that for four or five months al-Qaeda has been trying to establish a presence in Lebanon," Ahmad Fatfat told Liberation in an interview published today.

Mr Fatfat replaced Hassan Sabeh, who resigned after violent anti-Danish protests in Beirut prompted by publication of 12 cartoons of the prophet Mohammed in a Danish newspaper.

"The organisation is infiltrating its fighters and recruiting locally. The soil is fertile," he said. "We recently dismantled two groups suspected of belonging to this network."

He said that "13 individuals from different Middle East countries" were arrested "a month ago" and were "preparing attacks" in Lebanon. Last month a legal source said seven Syrians, three Lebanese, a Jordanian, a Palestinian and a Saudi were facing prosecution in a military court.

"We have also detained five people involved in attacks on military positions," Fatfat said, without giving further details.

Asked about rocket attacks on Israel in December for which al-Qaeda's chief in Iraq, Abu Mussab al-Zarqawi, has claimed responsibility, Mr Fatfat said the information available to him led him to believe al-Qaeda was reponsible.

But, he said: "We have elements suggesting that it was men from the Popular Front for the Liberation of Palestine-General Command (PLFP-GC) who carried (the attacks) out."




Posted by: lotp || 02/11/2006 16:30 || Comments || Link || E-Mail|| [10794 views] Top|| File under:
Danish ambassador quits Syria
Denmark's ambassador to Syria quit Damascus with his staff, the foreign ministry said late Friday, citing an "unacceptably low level" of official Syrian protection at the mission, which had been ransacked the previous weekend.
Posted by: Pappy || 02/11/2006 00:00 || Comments || Link || E-Mail|| [10799 views] Top|| File under:
Terror Networks
Cartoon protests resume as editor 'repents'
Thousands of Egyptians protested in cities across the country after Muslim prayers Friday, denouncing cartoons of the Prophet Mohammad, and Iranians smashed windows and started a brief fire in the French Embassy in Tehran. Thousands of kilometers away, an editor that first published the caricatures and the imam who helped make them known shook hands and called for an end to the furor.

Magazinet editor Vebjoern Selbekk said he regretted publishing the cartoons on January 10 because he had not foreseen the pain and anger they would cause among Muslims. "I reach out personally to the Muslim community to say I am sorry their religious feelings were violated by what we did," Selbekk said at a news conference. The Evangelical Christian newspaper was among the first newspapers to reprint the drawings that were first published in the Danish newspaper Jyllands-Posten in September, saying it was defending free speech.

In a joint statement Friday, 15 key Norwegian imams representing 46 congregations declared the conflict over in Norway. "We ask Muslims to accept the apology," the statement said. "We consider the case closed." Selbekk, who had been under police protection after receiving scores of death threats, made his apology at a hastily called joint news conference with the leader of the Islamic Council in Norway, Mohammad Hamdan, and Labor Minister Bjarne Haakon Hanssen. Hamdan stressed Islam values forgiveness and added that he considered Selbekk to be under his protection. "Our Prophet Mohammad said everyone can make a mistake, but the best people are those who repent," said Hamdan.

Meanwhile, thousands marched peacefully through a commercial district of the Jordanian capital, Amman, under heavy watch of security forces. In Tehran, up to 60 young men and women hurled stones, firecrackers and Molotov cocktails at the French Embassy, smashing almost every window on its street facade. One cocktail exploded inside the embassy and started a small fire that was quickly extinguished by firefighters already on the scene. About 2,000 demonstrators staged a protest in Istanbul, chanting "Down with Israel" and urging the government to sever ties with Denmark.

The new wave of marches came after several days of relative calm. Governments and Islamic leaders called on protesters to refrain from violence in expressing their outrage over the prophet drawings. "We do not want to imitate the rioters in other countries ... Those people harmed Islam and the Prophet instead," the preacher Abdel-Rahman Ibdah told worshippers at Amman's King Abdullah Mosque before they began their march.

Protests in at least five Egyptian cities did not target embassies, but some deteriorated into violence amid police attempts to prevent the demonstrations. Several thousand heeded the call of the Muslim Brotherhood movement to protest outside the Al-Taha Mosque in the northern Delta city of Mahalla al-Kubra. When they didn't immediately obey police demands that they disperse, security forces fired tear gas and water canons, Mamdouh al-Mounir, a member of the group, told the Associated Press by telephone. Police confirmed that tear gas was fired and at least 20 people arrested.
Posted by: Fred || 02/11/2006 00:00 || Comments || Link || E-Mail|| [10797 views] Top|| File under:
Who's in the News
97
[untagged]
Bookmark
E-Mail Me
The Classics
The O Club
Rantburg Store
The Bloids
The Never-ending Story
Thugburg
Gulf War I
The Way We Were
Bio
Merry-Go-Blog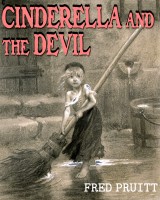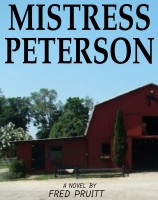 On Sale now!


A multi-volume chronology and reference guide set detailing three years of the Mexican Drug War between 2010 and 2012.

Rantburg.com and borderlandbeat.com correspondent and author Chris Covert presents his first non-fiction work detailing the drug and gang related violence in Mexico.

Chris gives us Mexican press dispatches of drug and gang war violence over three years, presented in a multi volume set intended to chronicle the death, violence and mayhem which has dominated Mexico for six years.
Click here for more information


Meet the Mods
In no particular order...


Steve White
Seafarious
tu3031
badanov
sherry
ryuge
GolfBravoUSMC
Bright Pebbles
trailing wife
Gloria
Fred
Besoeker
Glenmore
Frank G
3dc
Skidmark



Better than the average link...



Rantburg was assembled from recycled algorithms in the United States of America. No trees were destroyed in the production of this weblog. We did hurt some, though. Sorry.
44.197.198.214

Help keep the Burg running! Paypal: