-Lurid Crime Tales-
Hunter Biden emails under investigation by Senate Homeland Security Committee after hard-drive report emerges
[FoxNews] The Senate Homeland Security and Governmental Affairs Committee is investigating newly released emails that reveal that Hunter Biden introduced his father, former Vice President Joe Biden, to a top executive at Ukrainian natural gas firm Burisma Holdings in 2015 at Hunter's request.

Committee Chairman Ron Johnson, R-Wis., told Fox News on Wednesday that the committee has been in touch with the person who provided the emails and was in the process of validating the information.

The emails in question were obtained by the New York Post and revealed that Biden's son introduced the then-vice president to a top executive at Ukrainian natural gas firm Burisma Holdings less than a year before he pressured government officials in Ukraine to fire prosecutor Viktor Shokin, who was investigating the company.

"We regularly speak with individuals who email the committee's whistleblower account to determine whether we can validate their claims," Johnson told Fox News. "Although we consider those communications to be confidential, because the individual in this instance spoke with the media about his contact with the committee, we can confirm receipt of his email complaint, have been in contact with the whistleblower, and are in the process of validating the information he provided."

The Post report revealed that Biden, at Hunter's request, met with Vadym Pozharskyi in April 2015 in Washington, D.C.

The meeting was mentioned in an email of appreciation, according to the Post, that Pozharskyi sent to Hunter Biden on April 17, 2015 — a year after Hunter took on his lucrative position on the board of Burisma.

"Dear Hunter, thank you for inviting me to DC and giving an opportunity to meet your father and spent [sic] some time together. It's realty [sic] an honor and pleasure," the email read.

An earlier email from May 2014 also showed Pozharskyi, reportedly a top Burisma executive, asking Hunter for "advice on how you could use your influence" on the company's behalf, the Post reported.

The meeting took place less than a year before the former vice president purportedly pressured government officials in Ukraine to fire prosecutor Viktor Shokin.

Biden once famously boasted on camera that when he was vice president and spearheading the Obama administration's Ukraine policy, he successfully pressured Ukraine to fire Shokin, who was the top prosecutor at the time. He had been investigating the founder of Burisma.

Johnson's committee has been investigating Hunter Biden's foreign business dealings since 2019, and last month released an interim report on their monthslong probe into Hunter Biden's role on the board of Burisma and his alleged "extensive and complex financial transactions."

Johnson and Senate Finance Committee Chairman Chuck Grassley, R-Iowa, said their investigation has "faced many obstacles" from Democrats on their committees and that executive agencies "failed to comply with document requests."

Meanwhile, the Post reported Wednesday the emails were part of a trove of data recovered from a laptop which was dropped off at a repair shop in Delaware in April 2019.

The Post reported that other material turned up on the laptop, including a video, which they described as showing Hunter smoking crack while engaged in a sexual act with an unidentified woman, as well as other sexually explicit images.

The FBI reportedly seized the computer and hard drive in December 2019. The shop owner, though, said he made a copy of the hard drive and later gave it to former Mayor Rudy Giuliani's lawyer, Robert Costello.

The Post reported that the FBI referred questions about the hard drive and laptop to the Delaware U.S. Attorney's Office, where a spokesperson told the outlet that the office "can neither confirm nor deny the existence of an investigation."
Posted by: Skidmark || 10/14/2020 13:07 || Comments || Link || E-Mail|| [6472 views] Top|| File under:
Bill Barr's 'Unmasking' Probe Into Obama Officials Concludes without Charges
[GatewayPundit] The US Attorney tapped by Attorney General Bill Barr to investigate "unmasking" done by Obama's criminal officials around the 2016 has concluded the probe without bringing any charges, according to the Washington Post.

US Attorney John Bash reportedly found no evidence of wrongdoing and concluded the probe without charges and without a public report.

The probe into unmasking was launched in May of this year after then-acting DNI Richard Grenell declassified the list of Obama officials involved in the unmasking of General Mike Flynn in his conversations with Russian Ambassador Sergey Kislyak.

Names included former CIA Director John Brennan, Ambassador to the UN Samantha Power and former DNI chief James Clapper.

Joe Biden was also on the list!

US Attorney John Bash was also investigating whether Obama officials leaked information to reporters, but found no wrongdoing.

Posted by: JohnQC || 10/14/2020 10:22 || Comments || Link || E-Mail|| [6500 views] Top|| File under:
Hunter Biden introduced Burisma adviser to VP dad before Ukraine pressure, email shows
[FOX] Hunter Biden introduced his father, then-Vice President Joe Biden, to a top executive at a Ukrainian energy firm less than a year before the elder Biden pressured government officials in Ukraine into firing a prosecutor who was investigating the company, according to emails obtained by The Post.

The never-before-revealed meeting is mentioned in a message of appreciation that Vadym Pozharskyi, an adviser to the board of Burisma, allegedly sent Hunter Biden on April 17, 2015, about a year after Hunter joined the Burisma board at a reported salary of up to $50,000 a month.

"Dear Hunter, thank you for inviting me to DC and giving an opportunity to meet your father and spent [sic] some time together. It's realty [sic] an honor and pleasure," the email reads.

An earlier email from May 2014 also shows Pozharskyi, reportedly Burisma's No. 3 exec, asking Hunter for "advice on how you could use your influence" on the company's behalf.
Posted by: Besoeker || 10/14/2020 09:02 || Comments || Link || E-Mail|| [6470 views] Top|| File under:
Whitmer 'Kidnapping Plot' May Have Been An FBI Entrapment Of A Bunch Of Crackpots
[Federalist] A recent thwarted plan to take Michigan Democratic Gov. Gretchen Whitmer hostage could have been an FBI entrapment, a defense attorney suggested Tuesday for one of six men charged with conspiracy to kidnap.


If so, given the immediate FBI claim that this was the work of rightwing, white supremacist militia, this was an attempt to create and strengthen prejudice against Republicans and influence the presidential election. And if so, all those at the FBI involved in it should be examined to see if they need to be fired or jailed for it.

Scott Graham, who is representing 26-year-old Kaleb Franks, argued in court there was no real plan to capture Whitmer. Instead, he said the accused were merely acting as "militia wannabees" who engaged in "big talk between crackpots," according to the Detroit Free Press. In other words, Graham said, those charged in a plot to kidnap Whitmer were "people who talk a lot ... but are never going to do anything."

"Have you ever dealt with big talkers?" Graham asked an FBI Special Agent Richard Trask during cross examination. "There's kind of a military-wanna-be theme that runs between militias."

Graham specifically asked Trask about his testimony that 13 militia members were planning to steal Whitmer from her vacation home and leave her in the middle of Lake Michigan or try the governor for treason in a nearby state. Trask, the paper reported, said he couldn't offer a specific answer but that there were audio recordings of the members discussing their plans.

Graham argued in court that it was the FBI's own informant involved with this group that was actively encouraging the others to engage in illegal activity.
Posted by: Besoeker || 10/14/2020 03:55 || Comments || Link || E-Mail|| [6470 views] Top|| File under:
Home Front: Politix
Ayanna Pressley challenger in Massachusetts says she was attacked at local Trump rally, suffered broken tibia
[FoxWilmington] Rayla Campbell, the Republican congressional hopeful challenging Rep. Ayanna Pressley, D-Mass., in November says she was attacked by two women at a Trump rally on Columbus Day.

The incident left her with a sprained finger, fractured tibia and a mild concussion, Campbell told Fox News on Tuesday.

Campbell, who is the chair of Black Voices for Trump in Massachusetts, said she was walking through a parking lot after the rally when a woman drove in front of her car. The driver and passenger began to verbally assault her, according to Campbell.

"I got kicked in the head and have a fractured tibia," she posted.

She told Fox News the incident left her in the hospital for several hours and she is now using crutches and a stability brace on her knee. However, she says that won't stop her from campaigning.

John Paul Moran, another Republican in the state running for Congress, posted on Twitter that he was also threatened "with death" by "ANTIFA Joe Biden supporters" for being a gay conservative. He said Campbell "was just beat up and hospitalized" by "ANTIFA."

The Boston Herald reported last month that the state's highest court rejected Campbell's petition to appear on the ballot for not collecting enough signatures. She still received 1,216 write-in votes during the primary.
Posted by: Gleamp Ulolutch2851 || 10/14/2020 05:09 || Comments || Link || E-Mail|| [6464 views] Top|| File under:
Nancy Pelosi spectacularly unravels during CNN interview after being asked WHY she is holding up Trump's $1.8TRILLION COVID relief bill - after Dem allies told the isolated Speaker to accept it
[Daily Mail, where America gets its news]
Speaker of the House Nancy Pelosi accused CNN host Wolf Blitzer of being a 'Republican apologist' in a heated live interview Tuesday


The California congresswoman went into meltdown as Blitzer slammed her over refusing Trump's $1.8trillion COVID-19 relief bill


Blitzer pushed Pelosi as to why fellow Democrats are calling on her to accept the deal presented last week if it is not adequate


He asked her to look Americans 'in the eye... and explain why you don't want to accept the president's latest stimulus offer'


She hit back that Blitzer and others on her party did not know what they are talking about and are not negotiating the deal


Pelosi has become increasingly isolated as other Democrats insist she come to a compromise on the relief bill before election day
Posted by: Skidmark || 10/14/2020 00:13 || Comments || Link || E-Mail|| [6470 views] Top|| File under:
Supreme Court allows Trump administration to end census count early
[NBCNEWS] The Supreme Court on Tuesday effectively allowed the government to stop the census count immediately, blocking a lower court order that would have required the Trump administration to continue gathering census information in the field until the end of October.The Census Bureau said it wanted to stop the count so that it could start processing the data to meet a Dec. 31 deadline, set in federal law, for reporting the results to the president. But the 9th U.S. Circuit Court of Appeals ordered the government to keep going with its field work until Oct. 31, concluding that a longer time in the field would increase accuracy.

In a brief unsigned order, the Supreme Court stayed the appeals court order.

Justice Sonia Sotomayor dissented, writing, "The harms caused by rushing this year's census count are irreparable." The states and groups seeking to keep the count going "will suffer their lasting impact for the next ten years," until the next census is conducted.
Posted by: Fred || 10/14/2020 00:00 || Comments || Link || E-Mail|| [6471 views] Top|| File under:
Democrat Senator Mazie Hirono Asks Amy Coney Barrett if She Has Ever Committed Rape
[THEGATEWAYPUNDIT] The Senate Judiciary Committee began day two of their confirmation hearing for Trump Supreme Court nominee Amy Coney Barrett.

As expected, Democrat Senators are using this hearing as an opportunity to abuse Amy Coney Barrett, a devout Catholic and mother of seven who is already a vetted judge.

There's stupid, and then there's Democrat Senator Mazie Hirono (HI).


The great state of Hawaii does not seem to demand much of its politicians...

Hirono on Tuesday asked Amy Coney Barrett if she has ever committed rape.

"Since you became a legal adult, have you ever made unwanted requests for sexual favors or committed any verbal or physical harassment or assault of a sexual nature?" Hirono said.
Posted by: Fred || 10/14/2020 00:00 || Comments || Link || E-Mail|| [6491 views] Top|| File under:
Amy Coney Barrett: Judges Can't 'Walk in Like a Royal Queen' and Impose Their Will on the World
[BREITBART] Judge Amy Coney Barrett addressed the widespread misinformation that judges can brazenly make rulings based on the whims of the day, explaining the process and stressing judges cannot just "walk in like a royal queen" and "impose" their will on the world.Chairman Lindsey Graham

...soft-spoken senator from South Carolina, former best buddy of John Maverick McCain. Since McCain's demise, Graham has become more outspoken, more Republican and more of a supporter of President Trump. The speech he gave in support of Brett Kavanaugh was downright manly and really cheesed off the Dems...
(R-SC) prompted Barrett to explain how the process works, using the District of Columbia v. Heller as an example. Barrett briefly explained there has to be a law, lawsuit, appeal, and the court granting cert before it makes a ruling.

When asked if the process remains the same no matter the issue — including guns, health care, child sacrifice abortion, campaign finance — Barrett emphasized judges cannot just impose an agenda at random.

"Judges can't just wake up one day and say, 'I have an agenda. I like guns. I hate guns. I like child sacrifice abortion. I hate child sacrifice abortion' and walk in like a royal queen and impose, you know, their will on the world," she said.

"You have to wait for cases and controversies, which is the language of the Constitution, to wind their way through the process," she continued.

Graham then asked Barrett another hypothetical. What if, he said, a state made a law only allowing individuals to own no more than six bullets.

In that case, Barrett said, parties would have to sue the state arguing that the law is unconstitutional. If it made its way to the Supreme Court and it decided to hear the case, "you hear arguments from litigants on both sides."

"They write briefs. You talk to clerks as a judge. You talk to your colleagues, and you write an opinion. Opinions circulate and you get feedback from your colleagues so it's an entire process," she explained.

"It's not something that a judge or justice would wake up and say, 'Oh we're hearing this case. I know what my vote's going to be,'" she added.

Senator Asks ACB Which 'Notes' She's Been Referring To; She Holds Up BLANK Piece Of Paper

[TRENDINGPOLITICS] Amy Coney Barrett has displayed an immense scope of knowledge during the first two days of her confirmation hearings, and apparently she hasn't needed notes to recall any of it.

Senator Cornyn asked her which set of notes she's been referring to in order to answer these questions, her response was priceless.

"Most of us have multiple note books, notes and books and things like that in front of us. Can you hold up what you've been referring to when answering our questions?" Cornyn asked.

Barrett responded bey holding up a blank notepad, drawing laughs from the crowd.

"Is there anything on it?" Cornyn responded.

"Um...the letterhead that says United States Senate," Barrett responded with a smile.

"That's impressive", Cornyn said.
Posted by: Fred || 10/14/2020 00:00 || Comments || Link || E-Mail|| [6467 views] Top|| File under:
Rep. Doug Collins introduces resolution to push for Pelosi removal as House speaker
[FOXNEWS] Rep. Doug Collins on Monday introduced a resolution to push for the removal of House Speaker Nancy San Fran Nan Pelosi

Congresswoman-for-Life from the San Francisco Bay Area, born into a family of professional politicians. On-again-off-again Speaker of the House. It's not her fault when they lose, but it's her accomplishment when they win. Noted for her heavily botoxed grimace and occasional senior... uhhh... moments...
, claiming she "does not have the mental fitness" to lead the House of Representatives.

"Speaker Nancy Pelosi's unwillingness to abide by the Constitution, combined with her recent actions, call into question her own mental fitness, which is why it's critical that the House of Representatives demand her removal from the line of succession," Collins said in a statement to Fox News.

A draft of Collins' resolution, obtained by Fox News, argues that Pelosi "is unable to adequately serve as Speaker of the House of Representatives and should therefore be removed from her position."

The resolution states that Pelosi "has spent the majority of the House of Representative's time pursuing baseless and fruitless investigations" against President Trump and his administration, including launching an impeachment inquiry against him in the fall of 2019.
Posted by: Fred || 10/14/2020 00:00 || Comments || Link || E-Mail|| [6476 views] Top|| File under:
Who's in the News
38
[untagged]
10
Sublime Porte
7
Antifa/BLM
4
Taliban
3
Govt of Syria
2
Govt of Pakistan
2
Islamic State
1
Human Trafficking
1
Moslem Colonists
1
al-Qaeda in North Africa
1
Commies
1
al-Nusra
1
Hezbollah
1
Houthis
Bookmark
E-Mail Me
The Classics
The O Club
Rantburg Store
The Bloids
The Never-ending Story
Thugburg
Gulf War I
The Way We Were
Bio
Merry-Go-Blog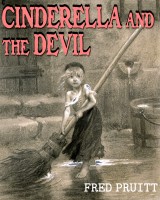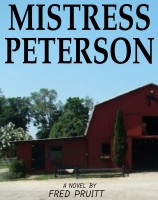 On Sale now!


A multi-volume chronology and reference guide set detailing three years of the Mexican Drug War between 2010 and 2012.

Rantburg.com and borderlandbeat.com correspondent and author Chris Covert presents his first non-fiction work detailing the drug and gang related violence in Mexico.

Chris gives us Mexican press dispatches of drug and gang war violence over three years, presented in a multi volume set intended to chronicle the death, violence and mayhem which has dominated Mexico for six years.
Click here for more information


Meet the Mods
In no particular order...


Steve White
Seafarious
Pappy
lotp
Scooter McGruder
john frum
tu3031
badanov
sherry
ryuge
GolfBravoUSMC
Bright Pebbles
trailing wife
Gloria
Fred
Besoeker
Glenmore
Frank G
3dc
Skidmark
Alaska Paul



Better than the average link...



Rantburg was assembled from recycled algorithms in the United States of America. No trees were destroyed in the production of this weblog. We did hurt some, though. Sorry.
44.192.253.106

Help keep the Burg running! Paypal: