-Lurid Crime Tales-
Denver Local News Bodyguard Who Killed Trump Supporter Bragged About Harassing and Confronting Conservatives in the Past
[GatewayPundit] The private security guard for local station 9News who shot and killed a Trump supporter on Saturday has previously bragged about being confrontational with conservatives.

Matthew Dolloff has been arrested for the shooting of veteran Lee Keltner as leftist militants held a counter "protest" to a pro-Trump rally in Denver on Saturday.



Denver Police Dept.
@DenverPolice
UPDATE: Matthew Dolloff (DOB 03-07-1990) is being held for Investigation of First Degree Murder in connection w/the shooting that occurred yesterday at 10 W. 14th Ave. This remains an active investigation; any additional updates will be released as it becomes available.

Dolloff has far left posts on his social media going back nearly a decade, and in 2016 he bragged about calling a Trump supporting stranger a racist to their face.

"Ran into a Trump supporter with a Trump Button on their shirt. Told them i like their im a racist button. They had nothing to say," Dolloff wrote, with the hashtag #F-ckTrump.
Posted by: Gleamp Ulolutch2851 || 10/14/2020 06:16 || Comments || Link || E-Mail|| [6500 views] Top|| File under: Antifa/BLM
Afghanistan
Pakistan Takes 'Urgent Measures' to Provide Visas to Afghans
How very odd. Why is it suddenly urgent?

[ToloNews] Pakistain's embassy in Kabul at a

blurb

on Monday said that it has taken urgent measures to facilitate Pak visas for Afghan nationals.

"The Embassy of Pakistain in Kabul has taken urgent measures to facilitate Pak visas for Afghan nationals. Pakistain's Consulates in Jalalabad, Kandahar, Herat


...a venerable old Persian-speaking city in western Afghanistan, populated mostly by Tadjiks, which is why it's not as blood-soaked as areas controlled by Pashtuns...


and Mazar-e-sharif have also started issuing visas to Afghan nationals in their respective jurisdictions," the Pak embassy in Kabul said on Monday

"Under the new visa policy, long term multiple visas are being issued to the Afghan nationals for visiting Pakistain for medical treatment, family matters, business, education and other purposes," the embassy said.

"As the visa facility has opened recently after many months of restrictions due to COVID-19, there is a significant backlog causing large crowds of visa applicants at Embassy's and Consulates' windows. The Embassy seeks the understanding and cooperation of the applicants as well as the Afghan security authorities for ensuring effective management of the submission and collection of visa applications with a view to hopefully clear the backlog in the coming days," the embassy concluded.

The embassy said visas would be free, except for fees in the business category.


Cui bono? The Pakistanis don't do things for free.
Posted by: Fred || 10/14/2020 00:00 || Comments || Link || E-Mail|| [6461 views] Top|| File under: Govt of Pakistan
Caucasus/Russia/Central Asia
Turkey instructs Baku not to stop military operations — Pashinyan
[ARMENPRESS.AM] Prime Minister of Armenia is confident that as long as The Sick Man of Europe Turkey

...the occupiers of Greek Asia Minor...
does not change its position, Azerbaijan will not stop its military operations against Artsakh (Nagorno Karabakh), Pashinyan told

Rooters

, ARMENPRESS was informed from the Office of the Prime Minister.

Pashinyan told that only the change of the position of Turkey on Nagorno Karabakh can push Azerbaijan to cease military operations, but following the Moscow agreement on Saturday on the ceasefire he has not seen any signals from Ankara about change of position.

Pashinyan accused Turkey of thwarting the ceasefire regime and attempting to infiltrate to South Caucasus with its expansionist aspirations.

''I am confident that as long as Turkey does not change its position, Azerbaijan will not stop military operations'', the PM said.

He also emphasized that before the agreement on the ceasefire was reached, Turkey had already announced that Azerbaijan should not stop the military operations. And following the agreement the Ottoman Turkish foreign minister called Azerbaijan, which, in fact, was an instruction not to cease military operations in any case.

''Turkey has come to the South Caucasus to continue the policy it drives in the Mediterranean region against Greece, Cyprus, its policy in Libya, Syria and Iraq. It's an expansionist policy.

Turkey's expansionist plans to north, east and south-east are not a secret, and the problem is that Armenians in the South Caucasus are the last obstacle for that expansionist policy. And now Turkey is in no way solving Karabakh issue. Turkey is trying to continue its policy of the Armenian Genocide, because Armenia and the Armenian people in the South Caucasus are the last obstacle on its expansionist way to north, east and south-east'', Pashinyan said, warning that the entire South Caucasus will become like Syria and that fire will spread to the north, to the south very fast, within months, and some time later will reach the east.


Posted by: Fred || 10/14/2020 00:00 || Comments || Link || E-Mail|| [6460 views] Top|| File under: Sublime Porte
Fifth Column
Trump rally moves as venue ex-employee arrested for domestic terrorism
[Jpost] "There is no doubt the kid is a knucklehead."

US President Donald Trump
...the Nailer of NAFTA...
's campaign changed a rally venue from a gun range in Virginia after discovering the range's former employee was arrested for plotting to kidnap Michigan Governor Gretchen Whitmer
...Her Excellency, the dictator of Michigan, 2020 Dem VP contender...
, Fox News reported Tuesday.

The rally, meant to take place in Virginia's Huron Valley Guns, was moved to the Suburban Snowplace in Novi. The 21-year-old employee Paul Bellar was reportedly terminated earlier this year after the management was uncomfortable with his conduct.

"There is no doubt the kid is a knucklehead," Huron Valley Guns owner Ed Swadish told Fox 2. "Basically he worked on the range ensuring our customers wore their safety glasses and their goggles at all times," he continued.

"If I don't come out and be forthcoming about the hot second the kid was there, who knows what people can construe as far as his relation to my company," Swadish added, "and it was like zero."

According to the business owner, the Trump campaign was "afraid based on the type of comments Governor Whitmer is making about Trump being to blame for the alleged plot, that it would not be in their interest to give her more ammunition."

FBI agent Richard Trask testified in a Tuesday preliminary hearing that the 13 suspects arrested for plotting to kidnap Whitmer also intended to abduct Virginia Governor Ralph Coonman Northam
...Governor of Virginia, another Dem Great White Hope. He has a fondness for wearing blackface. He won election by calling his Publican opponent Ed Gillespie a racist, but then, don't they all?...
for the states' "coronavirus (aka COVID19 or Chinese Plague)
...the twenty first century equivalent of bubonic plague, only instead of killing off a third of the population of Europe it kills 3.4 percent of those who notice they have it. It seems to be fond of the elderly, especially Iranian politicians and holy men...
-related lockdown orders," CNN
...formerly the Cable News Network, now who know what it might stand for...
reported.

"They discussed possible targets, taking a sitting governor, specifically governors of Michigan and Virginia, over shut down orders," Trask said. "The understanding at the time was to potentially kidnap a sitting governor and remove them from office," he added.

The group reportedly trained for the planned kidnappings at a rural property in Munith, Michigan. The preparations included firearms training, medical training and an attempt to detonate an improvised

bomb

, Trask said, according to CNN.

"Per security protocols for highly-classified information, neither the Governor nor other members of his staff were informed," Northam's Press-Secretary Alena Yarmosky said, according to the media outlet. "At no time was the Governor or his family in imminent danger."

According to Yarmosky, "enhanced security measures have been in place for Governor Northam and his family for quite some time, and they will remain."

Yarmosky also blamed Trump for inciting violence by calling to "liberate" Michigan and Virginia mid April.

"Here's the reality: President Trump called upon his supporters to 'LIBERATE VIRGINIA' in April — just like Michigan," she said, according to CNN. "In fact, the President regularly encourages violence against those who disagree with him."

According to Yarmosky, "the rhetoric coming out of this White House has serious and potentially deadly consequences. It must stop"

White House Press Secretary Kayleigh McEnany responded to the allegations, saying Trump "has continually condemned white supremacists and all forms of hate. Governor Whitmer, and now Governor Northam, are sowing division by making these outlandish allegations."
Posted by: trailing wife || 10/14/2020 04:46 || Comments || Link || E-Mail|| [6475 views] Top|| File under: Antifa/BLM
Russia defense chief 'conveys concerns' to Turkey counterpart over transfer of terrorists to NK zone
Afraid a direct order would be ignored?

[ARMENPRESS.AM] Russia's Defense Minister Sergey Shoygu has expressed concern in a telephone conversation with his Ottoman Turkish counterpart Hulusi Akar over the transfer of

bully boyz

from terrorist organizations from the Middle East into Nagorno Karabakh.

"Reports on

bully boyz

from terrorist organizations from the Middle East being transferred to the Nagorno Karabakh conflict zone are especially concerning for the Russian Defense Ministry," the ministry said, adding that the concern was conveyed to The Sick Man of Europe Turkey

...Qatar's satrapy in Asia Minor...
's Defense Minister Hulusi Akar by Russia's Defense Minister Sergey Shoygu in a telephone conversation on October 12.

The Russian Defense Ministry said it is actively involved in working to speedily stabilize the situation in Nagorno Karabakh. The ministry said that Shoygu has held negotiations with his counterparts from different countries over this issue, with the main goal being the immediate cessation of hostilities and resumption of negotiations.

The reports on Azerbaijan using mercenaries from various terror groups, including jihadists, in the attacks on Artsakh have been confirmed and substantiated with evidence by the Armenian intelligence agency. French President Emmanuel Macron had also announced that he possesses evidence that hundreds of ISIS-affiliated

bully boyz

have been transferred to fight from the Azeri side against Artsakh.

A source in the Pentagon, the Russian intelligence agency, as well as Syrian Hereditary President-for-Life Bashir Pencilneck al-Assad


Supressor of the Damascenes...


have also confirmed this.
Posted by: Fred || 10/14/2020 00:00 || Comments || Link || E-Mail|| [6463 views] Top|| File under: Sublime Porte
Home Front: Politix
Minneapolis loses more police officers to disability claims
[KSTP] Attorney Ron Meuser told 5 EYEWITNESS NEWS the number of Minneapolis

coppers

who have filed for disability claims since this spring's civil unrest and rioting has now reached 175, with 100 other officers considering similar moves.

"The 100 additional officers are doing their best to hang in there and not leave because they want to serve their community," Meuser said. "But if there is more rioting in the near future, I would not be surprised to see the number of officers filing for disability to reach between 250 and 300 officers."

Meuser says the disability filings are for both physical and mental health reasons. So far, 2020 has seen twice as many claims as usual.

"It is a particularly high number and it speaks to everything these officers have gone through in the past year," Meuser said. "It has been extremely tough physically and mentally for them and their families."

This comes at a time when the Minneapolis Police Department is facing $12 million in proposed cuts. Minneapolis Police Chief Medaria Arradondo told the Minneapolis City Council he is juggling his staff to make sure he has 531 officers responding to 911 calls, which is down from 604 in 2020.

"The department is getting smaller, but we are streamlining things to focus on a one-dimensional approach of response and investigations," Arradondo said. "So, that means we are taking some people from things like Community Response Teams and placing them on patrol to keep up with emergency calls."


Posted by: Fred || 10/14/2020 00:00 || Comments || Link || E-Mail|| [6462 views] Top|| File under: Antifa/BLM
Israel-Palestine-Jordan
Jordan deports Sbarro bomber's husband, also a convicted terrorist, to Qatar
[IsraelTimes] Nizar Tamimi expelled without explanation by authorities; terror victims' advocates have long sought his wife's extradition to US over deadly 2001 attack at Jerusalem pizzeria.


But after Congress passed the omnibus spending bill last December, President Trump finally had the tool he needed to force Jordan to comply with the extradition treaty: the ability to withhold nearly $2 billion in annual funding given to Jordan for remaining at peace with Israel, should they, for example, continue to refuse to extradite American-murdering terrorists housed on their soil, however popular said terrorists might be with the domestic Palestinian mob. One suspects a deadline was quietly communicated, resulting in one of the pair of hot potatoes being handed off to a host less susceptible to American pressure.

Jordanian authorities expelled a convicted Paleostinian terrorist to Qatar

...an emirate on the east coast of the Arabian Peninsula. It sits on some really productive gas and oil deposits, which produces the highest per capita income in the world. They piss it all away on religion, financing the Moslem Brotherhood and several al-Qaeda affiliates. Home of nutbag holy manYusuf al-Qaradawi...
earlier this month, sparking backlash in the kingdom in support of Nizar Tamimi and his wife.


The two are second cousins, as is so often the case in that part of the world, both members of the infamous al-Tamimi clan from the village of Nabi Salih — near Ramallah in the West Bank — that has for several generations waged war, both kinetic and propaganda as opportunity and individual temperament require, against Israel's Jews. Dear Ahlam al-Tamimi regularly worked as a scout and escape driver for Hamas, then moved in front of a TV camera to report on the exciting events she had just been involved in. Possibly Nizar is also a Hamasnik, but other relatives belong to Fatah or the PLO in general, so there are lots of possibilities.

Tamimi's wife, Ahlam, who is wanted by the United States for her central role in a 2001 bombing in Jerusalem that killed 15 Israelis, remains in Jordan.
Continued on Page 49
Posted by: trailing wife || 10/14/2020 04:46 || Comments || Link || E-Mail|| [6468 views] Top|| File under:
Syria-Lebanon-Iran
Lebanese NGO acted as front for Hezbollah, storing arms which exploded
[Jpost] The arms depot in south Leb

...an Iranian colony situated on the eastern Mediterranean, conveniently adjacent to Israel. Formerly inhabited by hardy Phoenecian traders, its official language is now Arabic, with the usual unpleasant side effects. The Leb civil war, between 1975 and 1990, lasted a little over 145 years and produced 120,000 fatalities. The average length of a ceasefire was measured in seconds. The Lebs maintain a precarious sectarian balance among Shiites, Sunnis, and about a dozeen flavors of Christians. It is the home of Hezbollah, which periodically starts a war with the Zionist Entity, gets Beirut pounded to rubble, and then declares victory and has a parade. The Lebs have the curious habit of periodically murdering their heads of state or prime ministers...
went kaboom! on September 22 in a residential area, injuring a number of people and killing one Hezbollah operative.

Hezbollah has been using a private non-governmental organization (NGO) to cover for their activities in southern Lebanon, the Israeli research organization the Alma Education Center has revealed.
Continued on Page 49
Posted by: trailing wife || 10/14/2020 00:00 || Comments || Link || E-Mail|| [6470 views] Top|| File under: Hezbollah
Who's in the News
38
[untagged]
10
Sublime Porte
7
Antifa/BLM
4
Taliban
3
Govt of Syria
2
Govt of Pakistan
2
Islamic State
1
Human Trafficking
1
Moslem Colonists
1
al-Qaeda in North Africa
1
Commies
1
al-Nusra
1
Hezbollah
1
Houthis
Bookmark
E-Mail Me
The Classics
The O Club
Rantburg Store
The Bloids
The Never-ending Story
Thugburg
Gulf War I
The Way We Were
Bio
Merry-Go-Blog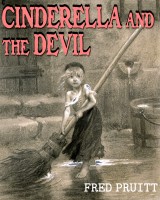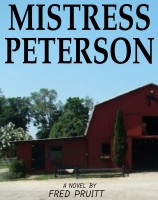 On Sale now!


A multi-volume chronology and reference guide set detailing three years of the Mexican Drug War between 2010 and 2012.

Rantburg.com and borderlandbeat.com correspondent and author Chris Covert presents his first non-fiction work detailing the drug and gang related violence in Mexico.

Chris gives us Mexican press dispatches of drug and gang war violence over three years, presented in a multi volume set intended to chronicle the death, violence and mayhem which has dominated Mexico for six years.
Click here for more information


Meet the Mods
In no particular order...


Steve White
Seafarious
Pappy
lotp
Scooter McGruder
john frum
tu3031
badanov
sherry
ryuge
GolfBravoUSMC
Bright Pebbles
trailing wife
Gloria
Fred
Besoeker
Glenmore
Frank G
3dc
Skidmark
Alaska Paul



Better than the average link...



Rantburg was assembled from recycled algorithms in the United States of America. No trees were destroyed in the production of this weblog. We did hurt some, though. Sorry.
3.236.122.9

Help keep the Burg running! Paypal: