-Lurid Crime Tales-
Indy man stole brains from museum, sold them for cash
[INDYSTAR] The details sound like the plot of a bad horror movie: Desperate for cash, a young man breaks into a warehouse to steal the brains of dead mental patients, and the body parts are later sold on eBay.

This story line, however, is real.

Authorities say David Charles, a 21-year-old Indianapolis resident, is accused of breaking into the Indiana Medical History Museum multiple times this year and stealing jars of human brain tissue and other preserved material. A tipster who paid hundreds of dollars on the online auction site helped bring the organ entrepreneurism to an end.

The museum, 3045 W. Vermont St., is the site of the former Central State Hospital, which served patients with psychiatric and mental disorders from 1848 to 1994. Indianapolis police had investigated several break-ins at the museum's storage facility before a California phone call led police to Charles.

A San Diego man who had bought six jars of human brain tissue off eBay for $600, plus $70 shipping, called the museum after noticing labels on the containers and suspecting some kind of skulduggery, according to court documents.

Detectives with the Indianapolis Metropolitan Police Department used that tip to trace the transactions, eventually speaking to the eBay seller who provided the brain tissue to the San Diego man. That seller had obtained the brain matter from Charles, police said.
Posted by: Fred || 01/03/2014 00:00 || Comments || Link || E-Mail|| [6511 views] Top|| File under:
Florida Man Accused of Attacking Girlfriend With Banana
[NBCMIAMI] A Florida man was arrested after authorities say he attacked his girlfriend with a banana.
No, not that way. You gotta dirty mind!
Phillip Joseph Smolinsky, 36, was arrested Wednesday on charges of domestic battery and resisting arrest without violence related to the fruit fight, according to the Pasco County Sheriff's Office.

He was being held without bond Thursday, jail records showed. It was unknown whether he has an attorney.

When deputies responded to Smolinsky's Port Richey home, his live-in girlfriend told them he had thrown a banana at her, WFLA reported. Smolinsky denied the accusation and said she had thrown the banana at him.

But a deputy noticed the girlfriend's face was slightly red where she said the banana hit her, an arrest affidavit said. The deputy also found the banana in the garbage and parts of the peel on the ground.

When the deputy tried to arrest Smolinsky, he resisted and had to be pepper-sprayed, authorities said.

Smolinsky is expected to make his first court appearance Thursday afternoon.
Posted by: Fred || 01/03/2014 00:00 || Comments || Link || E-Mail|| [6488 views] Top|| File under:
-Short Attention Span Theater-
Calling Muck4Doo, Muck4Doo to the White Courtesy Phone
MINNEAPOLIS (WCCO) -- Some deliciously underdressed women will be bringing new meaning to the term "iceberg lettuce" on Nicollet Mall in downtown Minneapolis this Thursday afternoon.

The two ladies will be wearing bikinis made from the vegetable, and yes, they'll be wearing them outside during a day when the high temperature is expected to stall out at zero degrees.


Very nippley out there.


The "Lettuce Ladies" will be braving the cold temperatures on behalf of People for the Ethical Treatment of Animals (PETA). They will be holding signs urging people to celebrate a new year by "turning over a new leaf" and going vegan.


Sorry, ladies, I haven't yet found a vegetable that tastes as good as a steak.


The two have done this in other cities as well, trying to push people toward adapting a vegan diet, which they argue is not only more humane but also the healthier option.


Just look at all the pasty-faced shrub nibblers.


The women will be handing out hot cocoa and advice on the corner of 9th Street South and Nicollet Mall starting at noon.

According to calculations from the National Weather Service, at a temperature of zero degrees Fahrenheit, frostbite can occur on exposed skin within 30 minutes if the winds reach speeds of 15 miles per hour.
Posted by: Deacon Blues || 01/03/2014 00:00 || Comments || Link || E-Mail|| [6525 views] Top|| File under:
-Signs, Portents, and the Weather-
Chinese Icebreaker Saving the Warmists Stuck in Antarctic Ice
The Chinese icebreaker Xue Long, which just rescued Prof. Turney and his alarmist-tourism party from their ice-bound ship, is now stuck in the ice as well.

From the Australian Maritime Safety Authority:


Aurora Australis on standby as a precautionary measure

Xue Long notified AMSA at 1pm AEDT this afternoon it has concerns about their ability to move through heavy ice in the area.

The Aurora Australis has been placed on standby by the Australian Maritime Safety Authority's (AMSA) Rescue Coordination Centre Australia (RCC Australia) to remain in open water in the area as a precautionary measure.

The Xue Long has advised RCC Australia that it will attempt to manoeuvre through the ice when tidal conditions are most suitable during the early hours of 4 January 2014.

There is no immediate danger to personnel on board the Xue Long.

Please keep an eye on AMSA's Twitter feed @AMSA_News for updates.

Keep in mind the Xue Long and Aurora Australis are down in the Antarctic on resupply missions for Chinese and Australian research stations, and this latest development continues to delay their primary mission. All thanks to a stunt by the alarmists.
Posted by: Beavis || 01/03/2014 12:44 || Comments || Link || E-Mail|| [6525 views] Top|| File under:
Africa Horn
South Sudan rebels set eyes on capital
[Al Ahram] Rebels in South Sudan are forcibly recruiting civilians to march on the capital, the military said, even as representatives of the warring factions gathered in neighboring Æthiopia on Thursday for the start of peace talks.

The fighting underscored the challenge facing African mediators as they try to nudge two rivals --President Salva Kiir and ousted Vice President Riek Machar --toward the negotiating table after more than two weeks of bloody violence in the world's newest country.

South Sudan has been plagued by ethnic tension and a power struggle within the ruling party that escalated after Kiir dismissed Machar as his vice president in July, with the violence boiling over in mid-December. The rebels back Machar, who is now a

runaway

sought by the military.

Rebels currently hold Bor, the capital of the key oil-producing state of Jonglei that is seeing some of the fiercest fighting of the conflict. Military

front man

Col. Philip Aguer said the central government had sent in reinforcements from Juba, the capital.

He said rebels were arming reluctant civilians as they focus on their next target: Juba.

"Juba, that is their intention," he said. "They are trying to march to Juba. The (South Sudanese military) will return them to where they came from."

It was not possible to independently verify Aguer's account.

The fighting has overshadowed efforts in neighboring Æthiopia, which is playing a leading role in trying to extract a cease-fire deal from both sides.

In Addis Ababa, the Æthiopian capital, African mediators under the banner of a regional bloc met representatives for both sides, briefing them separately ahead of the official start of direct talks. Face-to-face meetings between the two groups were not expected to start until later in the week. One delegate from Machar's side said he believed the first direct meetings would happen on Saturday.

The United Nations


...a lucrative dumping ground for the relatives of dictators and party hacks...


and the African Union


...a union consisting of 53 African states, most run by dictators of one flavor or another. The only all-African state not in the AU is Morocco. Established in 2002, the AU is the successor to the Organisation of African Unity (OAU), which was even less successful...


have said they support the efforts by East African leaders to broker peace in South Sudan.

Kiir on Wednesday declared a state of emergency in the states of Jonglei and Unity, where rebels also control the capital.

The fighting has exposed ethnic rivalry between the country's two largest ethnic groups, the Dinka of Kiir and the Nuer of Machar. The U.N. says there is mounting evidence that people were targeted for their ethnicity.

More than 1,000 people have been killed and nearly 200,000 displaced by violence.

Kiir insists the fighting was sparked by a coup attempt mounted by soldiers loyal to Machar on Dec. 15 in Juba.

But that account has been disputed by some officials of the ruling party, who say the violence began when presidential guards tried to disarm their Nuer colleagues. From there, violence spread across the country, with forces loyal to Machar defecting and seizing territory from loyalist forces.

South Sudan's government said in Twitter updates Thursday that the military had formed committees to "investigate those involved in killing people," as well as the fight among presidential guards. It also said "criminals" accused of looting from civilians had been jugged
Drop the rosco, Muggsy, or you're one with the ages!
Machar has criticized Kiir as a dictator and says he will contest the 2015 presidential election.
Posted by: Fred || 01/03/2014 00:00 || Comments || Link || E-Mail|| [6474 views] Top|| File under:
Africa Subsaharan
Rwanda ex-Spy Chief 'Murdered' in South Africa
[An Nahar] A former head of Rwanda's external intelligence service was found strangled in a hotel in South Africa, where he has lived in exile for several years, his opposition party said Thursday.

"The Rwandan opposition is deeply saddened to announce the

liquidation

of Colonel Patrick Karegeya in Johannesburg," the Rwanda National Congress (RNC) said in a statement. "His body was found in a hotel where he went for a meeting."

"It is true," Frank Ntwali, the party's chairman for Africa told Agence

La Belle France

Presse early Thursday. "He was strangled by agents of (Rwandan President Paul) Kagame."

Ntwali said Karegeya was killed at the Michelangelo Towers, an upmarket hotel in the Johannesburg suburb of Sandton. It was not immediately clear if he was killed on Tuesday night or on Wednesday.

Karegeya, in his early fifties, was for a long time very close to Kagame. He served as head of external intelligence for around a decade before being demoted to army

front man

and was later jugged
You have the right to remain silent...
and tossed in the calaboose
I ain't sayin' nuttin' widdout me mout'piece!
He was stripped of his rank of colonel in 2006 and fled into exile the following year.

Another prominent Rwandan dissident in South Africa, Faustin Kayumba Nyamwasa, survived two

liquidation

attempts in June 2010.

The RNC statement said investigations had found "overwhelming evidence of the involvement of Rwandan intelligence operatives in those attempts".

Rwanda has vehemently denied involvement in the attacks.

Karegeya and Nyamwasa are both prominent figures in the opposition party, despite not holding specific posts.

Karegeya leaves behind his wife Leah and three children.
Posted by: Fred || 01/03/2014 00:00 || Comments || Link || E-Mail|| [6478 views] Top|| File under:
Economy
IMF paper warns of 'savings tax' and mass write-offs as West's debt hits 200-year high
I read in the paper this morning the following headlines in the morning daily blat: "Manufacturing Expands" and "Fewer Apply for Jobless Aid"--the usual AP Pollyanna business headlines you'd expect from AP (also known as Aw-Pee) to show how good the recovery is doing that is coming from the Obama administration. The following article paints a far more dismal picture. Maybe it is time to take the greenbacks out of the safety deposit box and spend them on a big screen TV and new car since they are looking like they will become worth less and less. Of course, the IMF says a lot of things.


Much of the Western world will require defaults, a savings tax and higher inflation to clear the way for recovery as debt levels reach a 200-year high, according to a new report by the International Monetary Fund.

The IMF working paper said debt burdens in developed nations have become extreme by any historical measure and will require a wave of haircuts, either negotiated 1930s-style write-offs or the standard mix of measures used by the IMF in its "toolkit" for emerging market blow-ups.

"The size of the problem suggests that restructurings will be needed, for example, in the periphery of Europe, far beyond anything discussed in public to this point," said the paper, by Harvard professors Carmen Reinhart and Kenneth Rogoff.

The paper said policy elites in the West are still clinging to the illusion that rich countries are different from poorer regions and can therefore chip away at their debts with a blend of austerity cuts, growth, and tinkering ("forbearance").

The presumption is that advanced economies "do not resort to such gimmicks" such as debt restructuring and repression, which would "give up hard-earned credibility" and throw the economy into a "vicious circle".

Financial repression can take many forms, including capital controls, interest rate caps or the force-feeding of government debt to captive pension funds and insurance companies. Some of these methods are already in use but not yet on the scale seen in the late 1940s and early 1950s as countries resorted to every trick to tackle their war debts.

The policy is essentially a confiscation of savings, partly achieved by pushing up inflation while rigging the system to stop markets taking evasive action. The UK and the US ran negative real interest rates of -2pc to -4pc for several years after the Second World War. Real rates in Italy and Australia were -5pc.

Posted by: JohnQC || 01/03/2014 11:20 || Comments || Link || E-Mail|| [6510 views] Top|| File under:
India-Pakistan
Constable turns out to be girl's captor
[DAWN] LAHORE: Iqbal Town Crimes Investigation Agency police claim to have recovered an 11-year-old girl from the house of a police constable in a Bloody Karachi


...formerly the capital of Pakistain, now merely its most important port and financial center. It is among the largest cities in the world, with a population of 18 million, most of whom hate each other and many of whom are armed and dangerous...


locality.

The girl had been kidnapped by unknown people from Shafeeqabad police precincts one and a half years ago.

Police tossed in the calaboose
Into the paddy wagon wit' yez!
constable Shahid and his wife besides nine others, including five women, for illegally confining the girl at different places.

Iqbal Town CIA DSP Riaz Shah told Dawn on Wednesday that a police team led by Inspector Muhammad Nawaz Cheema went to Karachi a couple of days ago on secret information that the girl was present at the house of constable Shahid.

The victim's father, Shahzad Ahmad, who had lodged a kidnap case, started receiving phone calls from unknown people who demanded Rs150,000 ransom for the release of the girl, he added.

The DSP said the girl initially

kidnapped

by unidentified suspects from Lahore was kept under different hands during the period.

He said police had obtained five-day physical remand of 11 accused.

Posted by: Fred || 01/03/2014 00:00 || Comments || Link || E-Mail|| [6472 views] Top|| File under:
Indian Teenager Gang-Raped and Burned Alive
[Tolo News] An Indian teenager was gang-raped in two separate attacks and then died after being set on fire, sparking protests in the eastern city of Kolkata, police said on Thursday.

The 16-year-old was assaulted first on October 26 and then again the day after by a group of more than six men near her family's home in Madhyagram town, about 25 kilometres (15 miles) north of Kolkata.

The second rape occurred as she was returning home after reporting the first attack at a

cop shoppe

.

She was then set on fire on December 23 and died in a state-run hospital late on New Year's Eve, police said.

"She gave us a dying declaration in front of the health officials that she was set on fire by two persons close to the accused when she was alone at home on December 23," local policeman Nimbala Santosh Uttamrao told AFP.

Police made their first arrests on Wednesday, two months after the initial crime, local police chief Rajiv Kumar told AFP.

"The accused tried to kill my daughter by setting her on fire to hush up their crimes," the victim's father, a migrant taxi driver from India's poorest state Bihar, told AFP.

Neither he nor the victim can be named for legal reasons.

Several hundred activists on Wednesday protested in Kolkata over the crime, which was shocking in its brutality, even after a year when sex crimes have been widely reported in India.

Rampant rape, assault and harassment of women in India was in the spotlight in the past 12 months after the fatal gang-rape of a 23-year-old student on a moving bus in New Delhi in December 2012 sparked nationwide outrage.

The parliament has since passed tougher laws to punish rapists.

Activists say rape victims in India often face severe threats and intimidation from their attackers after the assault, while police often discourage them from lodging complaints.

Posted by: Fred || 01/03/2014 00:00 || Comments || Link || E-Mail|| [6476 views] Top|| File under:
Science & Technology
EPA Publishes Carbon Capture Regs
The Obama administration on Thursday detailed final regulations easing the path toward technology needed to continue the war on allow new coal-fired power plants to operate.

A final Environmental Protection Agency (EPA) rule, to be published in Friday's Federal Register, is meant to remove potential obstacles in the implementation of carbon capture and sequestration (CSS) technology. Without the technology, coal plants would be unable to meet forthcoming emission standards proposed as part of President Obama's effort to combat climate change.


So first they write rules to block out coal plants, then graciously permit some mumbo jumbo to cover their tracks.


Republicans and business groups have maligned the standards as a "war on coal," saying the carbon capture technology is costly and unproven.


Not to mention unnecessary. Ask those guys froze in way down south!


The administration, meanwhile, has defended the technology, which involves capturing carbon emissions before it spews out of plants and injecting it underground for long-term storage.


Get it underground before the plants can separate the carbon from the oxygen!


The process is known as geologic sequestration (GS).

The rule creates a "consistent national framework" to facilitate the technology, including language that exempts for now the carbon streams pumped underground from the EPA's hazardous waste regulations under Resource Conservation and Recovery Act (RCRA).

"EPA expects that this amendment will substantially reduce the uncertainty associated with identifying these CO2 streams under RCRA subtitle C, and will also facilitate the deployment of (geologic sequestration) by providing additional regulatory certainty," the 58-page rule states.


Additional regulatory certainty. Has a nice ring to it, eh?


Members of the public and interested parties have 75 days to comment on the guidance.
Posted by: Bobby || 01/03/2014 14:58 || Comments || Link || E-Mail|| [6507 views] Top|| File under:
Who's in the News
32
[untagged]
4
Arab Spring
3
Govt of Pakistan
3
Abdullah Azzam Brigades
2
Islamic State of Iraq & the Levant
2
al-Qaeda
1
Hamas
1
Lashkar e-Jhangvi
1
Hezbollah
1
Salafists
1
Palestinian Authority
1
al-Qaeda in Pakistan
1
al-Nusra
Bookmark
E-Mail Me
The Classics
The O Club
Rantburg Store
The Bloids
The Never-ending Story
Thugburg
Gulf War I
The Way We Were
Bio
Merry-Go-Blog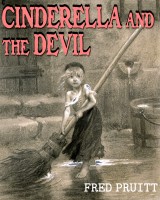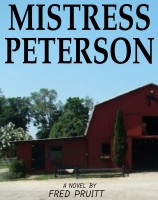 On Sale now!


A multi-volume chronology and reference guide set detailing three years of the Mexican Drug War between 2010 and 2012.

Rantburg.com and borderlandbeat.com correspondent and author Chris Covert presents his first non-fiction work detailing the drug and gang related violence in Mexico.

Chris gives us Mexican press dispatches of drug and gang war violence over three years, presented in a multi volume set intended to chronicle the death, violence and mayhem which has dominated Mexico for six years.
Click here for more information


Meet the Mods
In no particular order...


Steve White
Seafarious
Pappy
lotp
Scooter McGruder
john frum
tu3031
badanov
sherry
ryuge
GolfBravoUSMC
Bright Pebbles
trailing wife
Gloria
Fred
Besoeker
Glenmore
Frank G
3dc
Skidmark
Alaska Paul



Better than the average link...



Rantburg was assembled from recycled algorithms in the United States of America. No trees were destroyed in the production of this weblog. We did hurt some, though. Sorry.
44.200.175.255

Help keep the Burg running! Paypal: