-Lurid Crime Tales-
Pittsburgh cop-killer: conspiracy nut, neo-nazi, Alex Jones fan
Richard Andrew Poplawski was a young man convinced the nation was secretly controlled by a cabal that would eradicate freedom of speech, take away his guns and use the military to enslave the citizenry.

His online profile suggests someone at once lonely and seething. He wrote of burning the backs of both of his hands, the first time with a cigarette, the second time for symmetry. He subscribed to conspiracy theories and, by January 2007, was posting photographs of his tattoos on white supremacist Web site Stormfront. Among his ambitions: "to accumulate enough 'I punched that [expletive] so hard' stories to match my old man."

"Crazy to me is going through the motions," he wrote on his MySpace profile three years ago. "Crazy to me is letting each day slip past you. Crazy is being insignificant. Crazy is being obscure, pointless."

No longer obscure, the 22-year-old is charged in the worst police shooting in the modern history of Pittsburgh. No one is calling his actions anything but pointless.

"He was really into politics and really into the First and Second amendment. One thing he feared was he feared the gun ban because he thought that was going to take away peoples' right to defend themselves. He never spoke of going out to murder or to kill," said Edward Perkovic, who described himself as Mr. Poplawski's lifelong best friend.

Mr. Poplawski's view of guns and personal freedom took a turn toward the fringes of American politics. With Mr. Perkovic, he appeared to share a belief that the government was controlled from unseen forces, that troops were being shipped home from the Mideast to police the citizenry here, and that Jews secretly ran the country.

"We recently discovered that 30 states had declared sovereignty," said Mr. Perkovic, who lives in Lawrenceville. "One of his concerns was why were these major events in America not being reported to the public."

Believing most media were covering up important events, Mr. Poplawski turned to a far-right conspiracy Web site run by Alex Jones, a self-described documentarian with roots going back to the extremist militia movement of the early 1990s.

Around the same time, he joined Florida-based Stormfront, which has long been a clearinghouse Web site for far-right groups. He posted photographs of his tattoo, an eagle spread across his chest.

"I was considering gettin' life runes on the outside of my calfs," he wrote. Life runes are a common symbol among white supremacists, notably followers of The National Alliance, a neo-Nazi group linked to an array of violent organizations.

"For some time now there has been a pretty good connection between being sucked into this conspiracy world and propagating violence," said Heidi Beirich, director of research at the Southern Poverty Law Center and an expert on political extremists. She called Mr. Poplawski's act, "a classic example of what happens when you start buying all this conspiracy stuff."

Mr. Perkovic said Mr. Poplawski's parents had split when he was young.

"His dad's totally out of the picture," said Mr. Perkovic.

According to his MySpace profile online, Mr. Poplawski lived in Stanton Heights, was an avid Penguins fan, considered Mario Lemieux his hero, and held his grandmother, Catherine Poplawski, whom he called "Cukie," in warm esteem.

Mr. Perkovic said his friend essentially dropped out of North Catholic High School. Officials there would only say he was asked to leave.

After the 9/11 terrorist attacks -- a day before Mr. Poplawski's birthday -- he decided to join the military, stopped going to classes and pursued a general educational development certificate.

"In boot camp he had missed his girlfriend so he had to make a decision ... he got himself dishonorably discharged so he could come back," Mr. Perkovic said.

According to Mr. Perkovic, Mr. Poplawski tossed a lunch tray at a drill instructor.

The relationship with his girlfriend, Melissa Gladish, went sour after Mr. Poplawski returned to Pittsburgh.

Court records show that on Sept. 14, 2005, Mr. Poplawski attacked Miss Gladish outside 1016 Fairfield St., the same address at which he would later be accused of killing the three police officers.

Miss Gladish said she had gone to Mr. Poplawski's house "and he began to argue with me and call me names. When I argued back he grabbed me by my hair and said, 'Do you think I'm going to let you talk to me like that? I don't let anyone talk to me like that."'

He threatened to kill her, the records show. In a form asking Miss Gladish to list all weapons Mr. Poplawski had used, she listed "gun that the defendant says is buried in the park near his house."

Less than a month later, police sought Mr. Poplawski for violating a protection-from-abuse order after he went to Miss Gladish's workplace, a King's Restaurant, and asked her to marry him. He then moved to the West Palm Beach, Fla., area. Mr. Perkovic said he worked there as a glazier for two years.

Two years later, back in Pittsburgh, Mr. Poplawski wrote on MySpace of the episode: "She's lucky I didn't kill that broad myself. Hahaha."

Hat/tip: Little Green Footballs
Posted by: Atomic Conspiracy || 04/05/2009 16:43 || Comments || Link || E-Mail|| [6458 views] Top|| File under:
-Short Attention Span Theater-
Peru farmer hospitalised with eight-day woody
[Mail and Globe] A Peruvian farmer underwent an operation after complaining of severe pain from an eight-day erection, a doctor at a hospital in the northern city of Sullana said on Thursday. "The patient arrived at the hospital in great pain because of the erection," said surgeon Nelson Carrasco, adding that the 53-year-old had not taken a sexual stimulant or alcohol.

He said the patient, whose identity was withheld, suffers from priapism, a persistent erection of the penis often due to a blood clot in the erectile tissue. Carrasco said the man underwent surgery at the Sullana hopsital, about 1 000km north of Lima. But he added, "We are looking for the cause of the priapism because if we don't find a solution it could reappear again."
Posted by: Fred || 04/05/2009 00:00 || Comments || Link || E-Mail|| [6458 views] Top|| File under:
-Signs, Portents, and the Weather-
Fargo Flooding Update - Looking Better
[from the NWeatherService]


The Flood Warning continues for
the Red River at Fargo.
* Until further notice... or until the warning is cancelled.
* At 8:15 PM Saturday the stage was 34.6 feet.


[The peak stage was about 41']


* Major flooding is occurring and major flooding is forecast.
* Flood stage is 18.0 feet.
* Forecast... the river will continue to slowly fall the next
several days.

[and the 5-day forecast is for dry weather with high temps above freezing and low temps below freezing which is perfect for moderate melting]
Posted by: mhw || 04/05/2009 08:51 || Comments || Link || E-Mail|| [6458 views] Top|| File under:
Africa North
Egyptian swingers get 10 years for sexual perversity
An Egyptian man and his wife convicted of setting up a swinger's club and organizing orgies and wife swaps were sentenced to a total of ten years in prison , local press reported Sunday.

Tolba Abdel Hafez, a 48-year-old civil servant, and his wife Salwa Higazi, a 37-year-old schoolteacher, were sentenced to seven years and three years respectively by the Agouza Criminal Court Saturday, the state-owned al-Gomhuria reported. The couple will be on probation after their release for the same time period. In sentencing the pair, the judge described the case as "one of the worst crimes committed in the name of humanity," adding that the crime was unique for its perversity and went beyond the taboos of extra-marital sex.

The Cairo couple, who have children, were arrested in October 2008 on prostitution charges and confessed to having sexual relations with three other couples. The couple used the pseudonyms Magdy and Samira on a website and in emails to organize wife-swapping parties and orgies and managed to get 44 couples signed up for Cairo swinging sessions via the website. Hafez had said he got the idea from a porn movie, and that his wife agreed.

Rights groups have criticized a 1961 law that can be used to prosecute suspects because it defines certain sexual acts as prostitution even if no money changes hands.
Posted by: ryuge || 04/05/2009 06:49 || Comments || Link || E-Mail|| [6458 views] Top|| File under:
Africa Subsaharan
Another ŽaccidentŽ in TsvangiraiŽs family
[Iran Press TV Latest] Zimbabwean Prime Minister Morgan Tsvangirai has flown back to despair after his grandson followed the fate of his recently deceased wife. According to an official from Tsvangirai's Movement for Democratic Change party, Tsvangirai's infant grandson died in a drowning 'accident' Saturday at the family's Harare home, which has a swimming pool.

The official, who refused to be named, said the boy, whom he referred to as Sean, died while Tsvangirai was away at a political retreat in Victoria Falls.

Tsvangirai was due to cut short his stay in Victoria Falls, where he and other government members, including President Robert Mugabe, had been meeting since Friday to plan a political program for the next 100 days.

The incident comes just weeks after Tsvangirai lost his wife, Susan, in a car collision in which he was also slightly injured. The car crash was also described as 'accident'. The 57-year-old prime minister had just returned to work on Wednesday after a period of grieving his wife.

Posted by: Fred || 04/05/2009 00:00 || Comments || Link || E-Mail|| [6457 views] Top|| File under:
World body orders ban on Zim diamonds
[Mail and Globe] The global diamond certification body on Friday ordered a ban on trade in diamonds from eastern Zimbabwe over concerns about human rights violations.

President of the World Federation of Diamond Bourses (WFDB), Avi Paz said the decision to ban the Zimbabwe diamonds follows reports of violations of the Kimberley Process -- a system meant to prevent trade in conflict diamonds. The ban affects only the Marange deposits in eastern Zimbabwe, where local media have reported of forced evictions of small-scale miners.

"The WFDB and its membership worldwide are committed to do all it can to prevent conflict diamonds from Zimbabwe or from any other source for that matter to be traded by our members," Paz said in a statement.

The group only allows its member bourses to trade in diamonds that are accompanied by a Kimberley Process certificate, meant to guarantee that the gems are not fuelling conflicts. "Any bourse member who trades in rough diamonds without KP certification is liable for expulsion from his bourse, which in all practical terms means the exclusion from the entire diamond business community," Paz said.

Government officials made no immediate reaction as they are attending a weekend retreat in the resort town of Victoria Falls.

Last year Zimbabwean authorities sealed off an eastern mining area, where the state-run Zimbabwe Mining Development Corporation is now extracting up to 60 000 carats per week, according to official figures.
Posted by: Fred || 04/05/2009 00:00 || Comments || Link || E-Mail|| [6457 views] Top|| File under:
Bangladesh
Hasina gives up role as BCL guardian
[Bangla Daily Star] Awami League (AL) President Sheikh Hasina will no more be the organisational chief of her party's student wing Bangladesh Chhatra League (BCL), which recently got involved in internal clashes at several educational institutions.

The AL Presidium took this decision at an emergency meeting at Hasina's political office in Dhanmondi yesterday evening. From the meeting, Hasina directed law enforcement agencies to take stern action against those involved in criminal activities, extortion and tender manipulation, no matter what organisation they belong to, AL spokesperson Syed Ashraful Islam told newsmen after the two-hour meeting.

Ashraf, also LGRD and cooperatives minister, said, "She [Hasina] will no more be the organisational chief of Chhatra League as the (party) presidium has decided so."

Hasina and other leaders of her party are annoyed and worried about the recent violence and criminal activities at different educational institutions, meeting sources said.

The AL spokesperson announced that a countrywide crackdown on violence by students or in the name of students started yesterday. "She [Hasina] proposed that she would no longer remain organisational chief of BCL, and the presidium meeting accepted it. Even, she doesn't want to see her portrait hung in BCL's offices,"Ashraful said.

The government has directed law enforcement agencies to take stern action against student leaders or activists perpetrating violence, extortion and tender manipulation , or anyone doing these in the guise of students," he told reporters. "The action starts right now...None would be spared if found involved in criminal activities," he added.

Meeting sources said several presidium members even suggested abolition of the BCL. But the AL leadership did not accept their suggestion. "Chhatra League is plagued with organisational problems due to inefficiency its central committee leaders," Ashraf said.

BCL factions recently engaged in clashes at Jahangirnagar University, Dhaka Medical College, Dhaka University and Jagannath University mainly over establishing supremacy on the campus. These incidents have led to the closure of several institutions, causing embarrassment to the government. A Dhaka Medical College student was killed in such an internal brawl of the AL's student body.
Posted by: Fred || 04/05/2009 00:00 || Comments || Link || E-Mail|| [6457 views] Top|| File under:
15 injured as BCL factions clash at JNU
[Bangla Daily Star] Two groups of Bangladesh Chhatra League (BCL) activists yesterday locked in a clash at Jagannath University (JNU) over establishing supremacy on the campus, leaving at least 15 injured. The latest infighting came a day after violent clashes between two BCL factions on Jahangirnagar University campus and in the wake of clashes among rival groups in a number of educational institutions.

Sources said the clash erupted between the supporters of BCL JNU unit president Kamrul Hasan Ripon and general secretary Kazi Abu Sayeed at about 12:00 noon and continued for over an hour.

Both the groups used bamboo and hockey sticks and attacked others, injuring at least 15 BCL men. Ten injured students, including Mizan, Rashed, Shaon, Selim, Salahuddin and Mejbah, were taken to Sumona clinic in Patuatuli for treatment.

A tense situation prevailed on the campus following the clash.

Campus sources said BCL groups belonging to the president and the general secretary of JNU unit fought each other on more than eight occasions since December 29 parliamentary elections. Around 100 students were injured in those turf wars centring extortion money.

The BCL leaders, however, claimed that there is no existence of different groups in JNU BCL unit. An evil force has been trying to destabilise campus situation and newcomers to BCL are mainly responsible for the clashes, said Ripon.

Officer-in-Charge of Kotwali police station Md Salahuddin said additional police forces were deployed on the campus to avert any further trouble.

Meanwhile, a case was filed with Savar police station against 20 BCL activists in connection with the Friday's clash on Jahangirnagar University (JU) campus. Five arrested students were produced before the court yesterday in this connection, police said. Tanmay, an injured activist of Pritom-Sabbir group of the BCL JU unit, filed the case against the activists of Palash-Rigan-Zihan group.
Posted by: Fred || 04/05/2009 00:00 || Comments || Link || E-Mail|| [6457 views] Top|| File under:
China-Japan-Koreas
China readies squadron of chick pilots, with pics
The first batch of female pilots to fly Chinese fighter jets will make their debut - and history - at the National Day parade on October 1, it was announced yesterday.

All 16 women, who range from 21 to 24 years old, graduated with distinction in five final assessments after 44 months of training at the Third Flying College, the First Flying College and the Aviation University of People's Liberation Army Air Force, reported Xinhua News Agency.


With pics! Click the link and then page through the article, lots of pics.


And their reward will be becoming the first female pilots involved in the National Day celebrations, which this year will mark the 60th anniversary of the founding of New China. Deng Changyou, political commissar for the air force who attended the pilots' graduation ceremony, said China had finally fulfilled a dream, while an official who refused to be named told Xinhua: "Due to the improvements in flying ability, the accumulation of training experience and modern military needs, we've started to train women combat pilots and the air force plans to increase their numbers to enable women to enter all areas of military service."

The 16 newly qualified pilots all underwent 28 months of basic training, which included parachute jumping and field survival training at the in Aviation University of the China Air Force, as well as 16 months of flight training. Each now has an average of 135 hours of personal flight time.
Posted by: gromky || 04/05/2009 00:00 || Comments || Link || E-Mail|| [6457 views] Top|| File under:
Europe
Police, protesters clash in France at NATO summit
[Jakarta Post] Police are clashing with demonstrators in Strasbourg where the NATO summit is uder way.

Several hundred protesters in eastern Strasbourg are hurling Molotov cocktails, rocks and bottles as they try to push their way into the city's center, an AP reporter on the scene says. Some 100 riot police bearing shields and wearing body armor are responding with tear gas in a bid to break u the melee with the demonstrators, many of who are clad in black and wearing masks.

Across the river in the German city of Kehl Saturday, some 2,500 protesters have gathered but police say there is no violence.
Posted by: Fred || 04/05/2009 00:00 || Comments || Link || E-Mail|| [6457 views] Top|| File under:
Olde Tyme Religion
200 Mecca mosques 'face wrong direction'
Muslim worshippers at about 200 old mosques in Mecca have been praying in the wrong direction for decades because the mosques were not built correctly, a Saudi newspaper said on Sunday.

The mosques were not built precisely based on the qibla, the official alignment with the holy Kaaba shrine at the centre of Mecca's Al-Haram mosque, according to the report in Arab News. The discrepancy was only realised after looking at the old mosques, some built more than 50 years ago, from atop the new skyscrapers being constructed in Islam's holiest city in western Saudi Arabia, the report said.

According to the pan-Arab Al-Hayat newspaper, Islamic affairs ministry deputy secretary, Tawfik al-Sudairy, downplayed the problem. 'There are no major errors, but corrections have been made for some old mosques, thanks to modern techniques. In any case, it does not affect the prayers,' the newspaper quoted MR Sudairy as saying in its Saturday edition.

Mecca residents and experts have suggested that the errant mosques install inside a correct indicator of the qibla, or orient their prayer rugs more exactly in the direction of the Kaaba, Arab News said. Another suggestion is that laser beams be installed in the tall minarets of the Al-Haram mosque built around the Kaaba to help mosques and worshippers establish the correct qibla direction.
Posted by: ryuge || 04/05/2009 06:06 || Comments || Link || E-Mail|| [6460 views] Top|| File under:
Southeast Asia
Mahathir rejoins UMNO
[Straits Times] FORMER Malaysian prime minister Mahathir Mohamad rejoined Umno on Saturday, a year after quitting in a huff over the way his successor was running the government. He returned to the party a day after Datuk Seri Najib Razak took over from Tun Abdullah Badawi as the new Prime Minister.

On Saturday, Tun Mahathir handed his application form along with the requisite RM2 (80 Singapore cents) membership fee to Mr Najib, the party president. Dr Mahathir's wife, Tun Dr Siti Hasmah Mohd Ali, and their son Datuk Mokhzani followed suit.

The former premier told reporters he was happy to be back and urged those who had left along with him to return as well. 'The image of Umno has suffered somewhat in the last few years. The first thing to be done is to clean up the image of Umno,' he said. 'I am prepared to help Umno regain the people's trust.'

The first test would take place tomorrow, when he goes out to help canvass for votes for the ruling Barisan Nasional coalition in two by-elections - in Perak and Kedah - on Tuesday.

'I believe his return will be an encouragement to Umno and will help us to rebuild the party,' Mr Najib said of Dr Mahathir.

The latter resigned as prime minister in 2003 after 22 years in power, hand-picking Mr Abdullah as his successor. But within a year, he turned against Mr Abdullah after the new leader overturned many of his pet projects. 'Although I was out of Umno, my heart and soul were in Umno,' Dr Mahathir said.

He added there was no need for any formal party or government positions for him and that the criticisms he had hurled at the party were intended to strengthen it, not destroy it. Asked whether he would continue to be just as vocal during Mr Najib's administration, he said : 'I was critical whenever Umno went wrong.'
Posted by: Fred || 04/05/2009 00:00 || Comments || Link || E-Mail|| [6457 views] Top|| File under:
Who's in the News
46
[untagged]
4
Govt of Pakistan
3
TTP
3
al-Qaeda in Pakistan
2
Pirates
2
Taliban
2
Hamas
1
Lashkar e-Taiba
1
Global Jihad
1
al-Qaeda
1
Iraqi Baath Party
1
Jamaat-e-Islami
Bookmark
E-Mail Me
The Classics
The O Club
Rantburg Store
The Bloids
The Never-ending Story
Thugburg
Gulf War I
The Way We Were
Bio
Merry-Go-Blog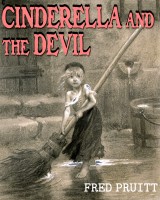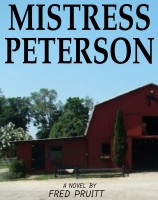 On Sale now!


A multi-volume chronology and reference guide set detailing three years of the Mexican Drug War between 2010 and 2012.

Rantburg.com and borderlandbeat.com correspondent and author Chris Covert presents his first non-fiction work detailing the drug and gang related violence in Mexico.

Chris gives us Mexican press dispatches of drug and gang war violence over three years, presented in a multi volume set intended to chronicle the death, violence and mayhem which has dominated Mexico for six years.
Click here for more information


Meet the Mods
In no particular order...


Steve White
Seafarious
Pappy
lotp
Scooter McGruder
john frum
tu3031
badanov
sherry
ryuge
GolfBravoUSMC
Bright Pebbles
trailing wife
Gloria
Fred
Besoeker
Glenmore
Frank G
3dc
Skidmark
Alaska Paul



Better than the average link...



Rantburg was assembled from recycled algorithms in the United States of America. No trees were destroyed in the production of this weblog. We did hurt some, though. Sorry.
18.205.38.159

Help keep the Burg running! Paypal: