Afghanistan
U.S. Announces $30M to Empower Afghan Women
Yes, it's money that will flow into all sorts of unintended pockets, but what an insult to Afghanistan's Talib conquerors.

[KhaamaPress] The United States on a

blurb

Friday announced a $30 million commitment to support gender equality and women's empowerment in Afghanistan, amid increasing restrictions and ongoing humanitarian crisis in the country.

The announcement, through the United States Agency for International Development (USAID), came days after at least 71 economists and experts — including Nobel Laureate Joseph Stiglitz — urged Washington to release Afghanistan's central bank assets.

"Enabling Essential Services for Afghan Women and Girls" activity will increase Afghan women and girls' access to social protection services; provide resources and support for women-led civil society organizations working to advance women's rights in Afghanistan; and increase women's economic empowerment through skills and business development training and entrepreneurship support.

Since the takeover last August, the Taliban

...Arabic for students...
have "sharply restricted" the most fundamental human rights


One man's rights are another man's existential threat.


for Afghan women and girls, where many women are deprived of schooling and work — except in certain professions, such as health.

"In most provinces, girls have not been permitted to attend school beyond the sixth grade, and women attending university face significant harassment," the US

blurb

stated. "Violence against women and girls overall has increased."

"Female human rights defenders and journalists are targeted and threatened by the Taliban for speaking up for their freedoms, and the Taliban has increasingly restricted the space for women-led civil society organizations to operate freely and independently."

United States Government reaffirmed its commitment to stand with Afghan women and girls, saying the USAID funding will provide direct support for Afghan women's civil society organizations, which have been the backbone of Afghanistan's decades-long movement for women's rights.

"As women and girls face rising rates of gender-based violence in Afghanistan, this funding for UN Women will also provide women and girl survivors of violence with access to free and safe accommodation, legal aid and healthcare, psycho-social support, counseling, and vocational training," the release wrote.

"The funding will also help UN Women respond to the urgent and immediate livelihoods needs of Afghan women, and help them build income security through private sector partnerships that will create job opportunities and help Afghan women launch or rebuild their micro, small or medium businesses," the statement further elaborated.

Meanwhile,


...back at the palazzo, Count Guido stepped from behind the suit of armor, rapier in hand. Ciccolini snarled and reached for his own weapon...


a sum of $80 million is considered to the United Nations


...boodling on the grand scale...


Food and Agriculture Organization (FAO), and another $40 million of aid is allocated to the United Nations Children's Fund (UNICEF).

"Today the United States... announced an $80 million commitment to the United Nations Food and Agriculture Organization (FAO) to improve food security and nutrition for Afghans experiencing severe food insecurity, including women, women-headed households, and smallholder farmers and herders," the USAID's statement reads.

Earlier the Ministry of Agriculture, Irrigation and Livestock (MAIL) said the recent floods have severely affected the farmers and gardeners in Afghanistan, seeking support from the international community to tackle the ongoing crisis.

"As much as aid is provided, it is effective for the Afghan agriculture sector," said Musbahuddin Mustayeen, a

front man

for the MAIL. "The agriculture lands and canals have been affected, and the livestock have been lost."

The ongoing political crisis since the takeover last August has "hit hard" private sectors in Afghanistan, where businesses were halted and put to uncertainty.
Posted by: trailing wife || 08/14/2022 05:02 || Comments || Link || E-Mail|| [10799 views] Top|| File under: Taliban/IEA
Taliban stronger than ever a year after takeover
[AlAhram] A year since returning to power in Afghanistan, the Taliban
...Arabic for students...
are a stronger military force than ever, but threats to their rule do exist.

To tighten their grip, the Taliban have poured thousands of fighters into the

Panshjir Valley

,
Continued on Page 49
Posted by: trailing wife || 08/14/2022 00:00 || Comments || Link || E-Mail|| [10794 views] Top|| File under: Taliban/IEA
Home Front: WoT
Rushdie off ventilator and talking, day after attack
[MSN] "The Satanic Verses" author Salman Rushdie was taken off a ventilator and able to talk Saturday, a day after he was stabbed as he prepared to give a lecture in upstate New York. Rushdie remained hospitalized with serious injuries, but fellow author Aatish Taseer tweeted in the evening that he was "off the ventilator and talking (and joking)." Rushdie's agent, Andrew Wylie, confirmed that information without offering further details.

Earlier in the day, the man accused of attacking him Friday at the Chautauqua Institution, a nonprofit education and retreat center, pleaded not guilty


"Wudn't me."


to attempted murder and assault charges in what a prosecutor called a "preplanned" crime. An attorney for Hadi Matar entered the plea on his behalf during an arraignment in western New York. The suspect appeared in court wearing a black and white jumpsuit and a white face mask, with his hands cuffed in front of him.

A judge ordered him held without bail after District Attorney Jason Schmidt told her Matar, 24, took steps to purposely put himself in position to harm Rushdie, getting an advance pass to the event where the author was speaking and arriving a day early bearing a fake ID.

"This was a targeted, unprovoked, preplanned attack on Mr. Rushdie," Schmidt said.

Public defender Nathaniel Barone complained that authorities had taken too long to get Matar in front of a judge while leaving him "hooked up to a bench at the state police barracks."

"He has that constitutional right of presumed innocence," Barone added.

Rushdie, 75, suffered a damaged liver and severed nerves in an arm and an eye, Wylie said Friday evening. He was likely to lose the injured eye.

Rushdie, a native of India who has since lived in

Britannia

and the U.S., is known for his surreal and satirical prose style, beginning with his Booker Prize-winning 1981 novel "Midnight's Children," in which he sharply criticized India's then-prime minister, Indira Gandhi.

"The Satanic Verses" drew death threats after it was published in 1988, with many

Moslem

s regarding as blasphemy
...the act of insulting or showing contempt or lack of reverence to a deity, or sacred objects, or toward something considered sacred or inviolable. Some religions consider it to be a crime. In Pakistain you can commit blasphemy by looking cross-eyed at a Koran...
a dream sequence based on the life of the Prophet Muhammad, among other objections. Rushdie's book had already been banned and burned in India, Pakistain and elsewhere before Iran's Grand Ayatollah Ruhollah Khomeini issued a fatwa, or edict, calling for Rushdie's death in 1989.

Khomeini died that same year, but the fatwa remains in effect. Iran's current supreme leader, Khamenei, never issued a fatwa of his own withdrawing the edict, though Iran

...They hate Jews Zionists Jews. Their economy is based on the production of oil and vitriol...
in recent years hasn't focused on the writer.

Investigators were working to determine whether the suspect, born a decade after "The Satanic Verses" was published, acted alone.

District Attorney Schmidt alluded to the fatwa as a potential motive in arguing against bail.

"Even if this court were to set a million dollars bail, we stand a risk that bail could be met," Schmidt said.

"His resources don't matter to me. We understand that the agenda that was carried out yesterday is something that was adopted and it's sanctioned by larger groups and organizations well beyond the jurisdictional borders of Chautauqua County," the prosecutor said.

Matar is from Fairview, New Jersey. Rosaria Calabrese, manager of the State of Fitness Boxing Club, a small, tightly knit gym in nearby North Bergen, said Matar joined April 11 and participated in about 27 group sessions for beginners looking to improve their fitness before emailing her several days ago to say he wanted to cancel his membership because "he wouldn't be coming back for a while."

Gym owner Desmond Boyle said he saw "nothing violent mostly peaceful" about Matar, describing him as polite and quiet, yet someone who always looked "tremendously sad." He said Matar resisted attempts by him and others to welcome and engage him.

"He had this look every time he came in. It looked like it was the worst day of his life," Boyle said.

Matar was born in the United States to parents who emigrated from Yaroun in southern Lebanon Hezbollahstan
...the home of Hezbollah, which periodically starts a war with the Zionist Entity™, gets Beirut pounded to rubble, and then declares victory and has a parade...
, the mayor of the village, Ali Tehfe, told The

News Agency that Dare Not be Named

.

Flags of the Iran-backed Shia

krazed killer

group
Hezbollah are visible across the village, along with portraits of leader His Eminence Sayyed Hassan Nasrallah
...The satrap of the Medes and the Persians in Leb...
, Khamenei, Khomeini and slain Iranian Gen. Qassem Soleimani

.

Journalists visiting Yaroun on Saturday were asked to leave. Hezbollah spokespeople did not respond to requests for comment.

Iran's theocratic government and its state-run media assigned no motive for the attack. In Tehran, some Iranians interviewed by the AP praised the attack on an author they believe tarnished the Islamic faith, while others worried it would further isolate their country.

On Friday, on AP

news hound

witnessed the attacker stab or punch Rushdie about 10 or 15 times.

Event moderator Henry Reese, 73, suffered a facial injury and was treated and released from a hospital, police said. He and Rushdie had planned to discuss the United States as a refuge for writers and other artists in exile.

A state trooper and a county sheriff's deputy were assigned to Rushdie's lecture, and police said the trooper made the arrest. But afterward some longtime visitors to the Chautauqua Institution questioned why there wasn't tighter security given the threats against Rushdie and a bounty of more than $3 million on his head.

On Saturday the center said it was boosting security through measures such as requiring photo IDs to purchase gate passes, which previously could be obtained anonymously. Patrons entering the amphitheater where Rushdie was attacked will also be barred from carrying bags of any type.

The changes, along with an increased presence of armed

coppers

on the bucolic grounds, came as something of a shock to Chautauquans who have long relished the laid-back atmosphere for which the nearly 150-year-old vacation colony is known.

News about the stabbing has led to renewed interest in "The Satanic Verses," which topped best seller lists after the fatwa was issued in 1989. As of Saturday afternoon, the novel ranked No. 13 on Amazon.com.

The death threats and bounty Rushdie faced over the book after its publication led him to go into hiding under a British government protection program, which included an around-the-clock armed guard. After nine years of seclusion, Rushdie cautiously resumed more public appearances.

In 2012 he published a memoir about the fatwa titled "Joseph Anton," the pseudonym he used while in hiding.

He said during a New York talk that year that terrorism was really the art of fear: "The only way you can defeat it is by deciding not to be afraid."
Posted by: trailing wife || 08/14/2022 00:00 || Comments || Link || E-Mail|| [10799 views] Top|| File under: Govt of Iran Proxies
India-Pakistan
Hizb chief's son, ex-LeT terrorist among 4 dismissed from Govt jobs
[GREATERKASHMIR] J&K government on Saturday dismissed its four more employees invoking Article 311 of the Constitution of India for their involvement in "anti-national activities, prejudicial to the interests of security of the State."

Those sacked also included the son of Hizbul Mujahideen
...Party of Holy Warriors, founded by Muhammad Ahsan Dar in September 1989. One of the Pak sock puppets waging jihad in Indian Kashmir. It was originally organized as the armed wing of Jamaat-e-Islami. In 1990, Dar declared Hizbul as the sword arm of Jamaat. Hizbul murdered many of the pro-independence intelligentsia in Kashmir. After the organization was taken over by Syed Salahuddin Dar and several other ex-Hizb leaders were assassinated between 2001 and 2003...
chief Syed Salahuddin

...the aging, morbidly obese chief of Hizbul Mujaheddin and the titular head of the United Jihad Council in idyllic Kashmire. Originally owned body and theoretical soul by Jamaat-e-Islami he and his organization are currently controlled by Pakistain's ISI. Salahuddin's hobbies include crocheting doilies shaped like the Taj Mahal, combing his enormous beard, and eating....
and wife of Bitta Karate, who is presently in judicial custody in terror funding cases.

While HM chief's son was accused of having role in three terror attacks on JKEDI complex at Sempora; Karate's wife was alleged to have been involved in ferrying consignment of money for funding anti-India activities in Jammu and Kashmir
...a disputed territory lying between India and Pakistain. After partition, the Paks grabbed half of it and call it Azad (Free) Kashmir. The remainder they refer to as "Indian Occupied Kashmir". They have fought four wars with India over it, the score currently 4-0 in New Delhi's favor. After 72 years of this nonsense, India cut the Gordian knot in 2019, removing the area's special status, breaking off Ladakh as a separate state, and allowing people from other areas to settle (or in the case of the Pandits, to resettle) there....
These employees were dismissed through four separate GAD orders, issued on behalf of the Lieutenant Governor of J&K, citing sub-clause (c) of the proviso to clause (2) of the Article 311 of the Constitution of India.

This sub clause provides that in the interest of the security of the state, it is not expedient to hold inquiry before the removal or dismissal of a civil servant, if the President or Governor, as the case may be, is satisfied.

The orders were issued after the Committee constituted vide Government Order No. 738-JK(GAD) of 2020 dated July 30, 2020 for scrutinizing the inputs, records and cognizable material recommended dismissal of Dr Muheet Ahmad Bhat, Scientist-D in Post-Graduate Department of Computer Science, University of Kashmir, son of Ghulam Rasool Bhat; Majid Hussain Qadri, Senior Assistant Professor, Department of Management Studies, University of Kashmir, son of Khurshid Ahmad Qadri; Syed Abdul Mueed, Manager, IT, JKEDI, son of Syed Mohd Yousaf (alias Syed Salahuddin) and Assabah-ul-Arjamand Khan, JKAS, DPO, Publicity, Directorate of Rural Development, Kashmir, wife of Farooq Ahmad Dar (alias Bitta Karate).

Official sources stated that the activities of these employees had "come to the adverse notice of law enforcement and intelligence agencies, as they had been found involved in activities prejudicial to the interests of the security of the State."
Posted by: Fred || 08/14/2022 00:00 || Comments || Link || E-Mail|| [10795 views] Top|| File under: Lashkar e-Taiba
LHC condemns treatment of women as saleable 'objects' and continued trafficking
[DAWN] The Lahore High Court (LHC) on Saturday rued and condemned the current treatment of women as "objects" and saleable "commodities" in society as well as their continued trafficking despite laws against it.

LHC Justice Muhammad Shan Gul made the observations in a written judgement, available with Dawn.com, pertaining to a case related to the recovery of a woman and her daughter, who were allegedly "sold" by the woman's former husband.

According to the facts of the case mentioned in the written verdict, Sajida Mai's former husband sold her to Anwar Khalid. Upon an inquiry by the court, the verdict stated, a station house office acknowledged the "sale" in such a nonchalant manner that the court found it "shocking and equally appalling".

The court further observed that the former husband had been granted bail, adding that this was not "understandable".

"It is a stark fact that the concept of a woman being treated as a commodity or as a product who can be sold has indeed caused anguish to the court and needs to be addressed.

"The apathy and indifference of the law enforcement agencies in curbing and arresting the deplorable menace of treating women as an object is what needs to be addressed," the judgement reads.

It added that despite laws in place against human trafficking, deterrence had not been achieved and women continued to suffer and be subjected to trade by their close family members.

"It is indeed ironical that a society where women are killed for bringing so-called shame to their families are shamelessly subjected to such dishonour by the very male members of their family by trafficking them against money or dispute settlement," the judgement observed.

Justice Gul said the current social and cultural environment in the country "heightens and accentuates the role of the executive law enforcement agencies and saddles them with a proactive and anticipatory rather than a reactionary role" in tackling violence against women.

He noted that the state of women, particularly in the country's far-flung areas was marked by harrowing cases that displayed a "society worse than the one that formed the basis for feminist movements in the 18th century", adding that it further revealed that "we are a nation where weak are exploited and the exploiters are condemned on paper only."

Justice Gul said that Pakistain's multiple governments over the years and the state itself had failed to ensure human dignity and a "simple right of a free, autonomous dignified life for its women, let alone facilitate them in becoming a thriving segment of society".

This, he pointed out, was despite the fact that Islam had prohibited treating women as commodities over 1,400 years ago.

"Our claim of being a civilised society with dictates of pro-women laws and even decrees of Sharia should have eliminated all such evils and there should have remained no single custom or usage degrading/lowering the women or depriving them from their guaranteed rights but details noted above ... paint a sorry and a different picture and holding jirgas and passing illegal decrees trading women, trafficking in women ... are still routine practices, particularly in far-flung areas."

He said an examination of the matter was needed to ensure the application of the relevant laws to curb such "inhuman activities".

The court order directed Rajanpur's district police officer to recover the detained mother and daughter, adding that the petitioner could approach the LHC again if they felt the court's orders were not being followed or were being resisted.

Furthermore, the judgement said that copies of the petition should be forwarded to Punjab's law secretary, inspector general of police and prosecutor general "for them to ensure that the laws put in place by the legislature are effectively implemented".


Posted by: Fred || 08/14/2022 00:00 || Comments || Link || E-Mail|| [10796 views] Top|| File under: Human Trafficking
International-UN-NGOs
Senior UN official loses her post after tweet condemning PIJ rocket fire at Israel
[IsraelTimes] Jerusalem-based Sarah Muscroft to be assigned new role,

front man

says, after her statement panning rockets that 'provoke Israeli retaliation' met strong backlash from Paleostinians

The UN has removed the head of one of its offices serving the Paleostinians after she posted a tweet in which she condemned Paleostinian Islamic Jihad


...created after many members of the Egyptian Moslem Brotherhood decided the organization was becoming too moderate. Operations were conducted out of Egypt until 1981 when the group was exiled after the assassination of President Anwar Sadat. They worked out of Gaza until they were exiled to Lebanon in 1987, where they clove tightly to Hezbollah. In 1989 they moved to Damascus, where they remain a subsidiary of Hezbollah...


's "indiscriminate rocket fire" during the recent Gazoo
Continued on Page 49
Posted by: trailing wife || 08/14/2022 00:00 || Comments || Link || E-Mail|| [10800 views] Top|| File under:
Iraq
Sadrist Movement calls for 'million' demonstration in Baghdad
[Rudaw] The Sadrist Movement on Saturday called for Iraqi protestors to flock from different provinces to the capital of Baghdad in a massive show of protest titled the "million" people demonstration as political unrest between Iraq's rival forces reaches its peak.

"I count on you and I feel courageous not to be let down by you ... through a united (peaceful) (million) demonstration from all Iraq's provinces, regions, villages, and neighborhoods, and even from all its alleys and homes to go to the beloved capital, Baghdad, and to Tahrir Square, and then to your protesting brothers to support reform for the love of Iraq," read a tweet from Salih Mohammed al-Iraqi, a figure close to leader Moqtada Tater al-Sadr
...hereditary Iraqi holy man and leader of a political movement in Iraq. He had his hereditary rival, al-Khoei, assassinated only a few hours after the holy rival's appearance out of exile in 2003. Formerly an Iranian catspaw, lately he's gagged over some of their more outlandish antics, then went back to catspawry...
The political turmoil in Iraq has reached staggering depths, with constant protests held in Baghdad since late July by Sadr supporters and rivals of the pro-Iran

...The nation is noted for spontaneously taking over other countries' embassies, maintaining whorehouses run by clergymen, involvement in international drug trafficking, and financing sock puppet militias to extend the regime's influence...
Coordination Framework.

The two sides maintain polarizing views regarding Iraq's future, with the former supporting the dissolution of parliament and holding snap elections while the latter refusing the dissolution of the legislature without a return to parliament sessions, which are currently obstructed due to Sadrist sit-ins in the capital's Green Zone in the vicinity of the parliament.

The Sadrist figure urged for a "million march carrying the flags of Iraq and the banners of reform and liberation ... that shake the thrones of the miserable" in Baghdad to send a message that "Iraq is with reform and there is no place for corruption and the corrupt," while warning that Iraq is on the cusp of "another dictator."

Meanwhile,


...back at the saw mill, Scarface Al had tied Little Nell to the log and was about to turn on the buzz saw...


a representative of Sadr said on Saturday said that demonstrations will continue until reform is achieved and corruption is ousted from Iraq.

"We will continue until the demands are achieved and the faces of the corrupt are removed," Hazem al-Araji, the representative of the Sadrist Movement leader told Rudaw on Saturday night.

Supporters of Sadr have held a sit-in in the heavily fortified Green Zone since late July demanding the dissolution of parliament, constitutional reform, and early elections. Their demands are opposed by Coordination Framework loyalists, who have staged counter-protests in Baghdad against the demands of the Sadrist Movement.

The Sadrist figure's statement further warned that Iraq has become an "easy prey to corruption, injustice, militias, dependency, and the whims of corrupt parties," and called on all of Iraq's components to rise against such injustice.

Large rallies were held by supporters of Sadr and rivals Coordination Framework on Friday, and Sadrist protestors reiterated their demands of holding snap elections and the dissolution of the parliament. The Coordination Framework's supporters rejected their rivals' demands and instead called for reform.

On Wednesday, Sadr called on Iraq's Supreme Judicial Council to dissolve the parliament by the "end of next week" and task the president with setting early elections, saying that the judiciary retains the authority to dissolve the parliament without the need of a parliamentary session to be held.

Sadr's statement contradicts that of major rival and former prime minister Nouri al-Maliki, who said on Monday that there will be no dissolution of parliament or early elections should the parliament not return to holding sessions and call to do so itself.

Iraq held early elections in October 2021, but has failed to form a government and has been grasped with a suffocating political deadlock, with the country currently experiencing a record nearly ten months without a permanent cabinet.
Posted by: trailing wife || 08/14/2022 05:02 || Comments || Link || E-Mail|| [10798 views] Top|| File under: Govt of Iran
Olde Tyme Religion
J.K. Rowling gets death threat by person who hailed Rushdie's stabbing
[IsraelTimes] In reply to Harry Potter writer's post on stabbing of author, Pak Twitter user says: 'Don't worry you are next'; he previously wrote about his desire to destroy Israel

Harry Potter author

J.K. Rowling

received a death threat from a Twitter user on Saturday who lauded the stabbing of fellow author Salman Rushdie.

Rowling had posted on Friday night about Rushdie's stabbing, saying the incident was "Horrifying news. Feeling very sick right now. Let him be ok."

She later shared a screenshot of a reply by Meer Asif Aziz, who described himself as a Pak "student, social activist muppet muppet, political activist muppet muppet and research activist muppet muppet."

Aziz responded to her post saying the stabber, Hadi Matar, was a "revolutionary Shia fighter." He went on to threaten Rowling, saying: "Don't worry you are next."

In Saturday's post, Rowling asked Twitter for "some support." Aziz's account appeared to have been disabled in the following hours.

Rowling added that police were involved in the recent threat, along with others.

According to an archive of his account, Aziz previously tweeted about his desire to destroy Israel and branded the Jewish state, Ukraine, and India as "terrorist states."

He also appeared to be a supporter of Iran's

Lord High Potentate and Supreme Leader of All He Surveys

Ayatollah Ali Khamenei

...the very aged actual dictator of Iran, successor to Ayatollah Ruhollah Khomeini...
. "Dear leader your struggle for Islamic world will not be wasted until we young generation are with you," Aziz wrote in a reply to a Khamenei tweet.

There was no immediate comment from Twitter on the incident.


Posted by: trailing wife || 08/14/2022 00:43 || Comments || Link || E-Mail|| [10798 views] Top|| File under: Devout Moslems
Who's in the News
37
[untagged]
4
Tin Hat Dictators, Presidents for Life, & Kleptocrats
4
Taliban/IEA
3
Boko Haram (ISIS)
3
Islamic State
2
Govt of Pakistan
1
Govt of Iran Proxies
1
Migrants/Illegal Immigrants
1
Devout Moslems
1
Govt of Iran
1
Pak Taliban (TTP)
1
[untagged]
1
Narcos
1
Human Trafficking
1
Govt of Pakistain Proxies
1
Banditti
1
Sublime Porte
1
Lashkar e-Taiba
1
Antifa/BLM
1
Commies
Bookmark
E-Mail Me
The Classics
The O Club
Rantburg Store
The Bloids
The Never-ending Story
Thugburg
Gulf War I
The Way We Were
Bio
Merry-Go-Blog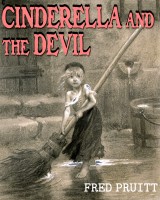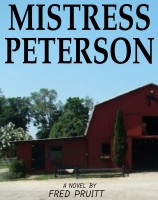 On Sale now!


A multi-volume chronology and reference guide set detailing three years of the Mexican Drug War between 2010 and 2012.

Rantburg.com and borderlandbeat.com correspondent and author Chris Covert presents his first non-fiction work detailing the drug and gang related violence in Mexico.

Chris gives us Mexican press dispatches of drug and gang war violence over three years, presented in a multi volume set intended to chronicle the death, violence and mayhem which has dominated Mexico for six years.
Click here for more information


Meet the Mods
In no particular order...


Steve White
Seafarious
tu3031
badanov
sherry
ryuge
GolfBravoUSMC
Bright Pebbles
trailing wife
Gloria
Fred
Besoeker
Glenmore
Frank G
3dc
Skidmark



Better than the average link...



Rantburg was assembled from recycled algorithms in the United States of America. No trees were destroyed in the production of this weblog. We did hurt some, though. Sorry.
3.236.18.161

Help keep the Burg running! Paypal: