Afghanistan
Afghanistan urges Pakistan to free Taliban prisoners if it wants peace
[Al Ahram] Pakistain could secure peace in Afghanistan by releasing dozens of senior Taliban prisoners to help kick-start the process, the Afghan foreign ministry said on Saturday, in remarks that underscore the issues vexing peace talks in Qatar.


The ministry's statement was a response to comments by the Pak foreign ministry on Tuesday, which welcomed the opening of a Taliban office in the Qatari capital of Doha, saying the country stood "ready to continue to facilitate the (peace) process to achieve lasting peace".

Afghanistan has long accused Pakistain of playing a double game regarding the 12-year-old war against the Taliban, saying its neighbour makes public pronouncements about peace but allows elements of its military complex to play a spoiling role.

"(If) Pakistain has the sincere determination to support the Afghan

grinding of the peace processor

... then the most useful and urgent step would be to release those Afghan Taliban leaders who have been nabbed
Yez got nuttin' on me, coppers! Nuttin'!
by Pak authorities," the Afghan foreign ministry said.

"The release of these prominent Taliban leaders would provide the High Peace Council of Afghanistan with the opportunity to start peace talks with them," it added, referring to a body set up by President Hamid Maybe I'll join the Taliban Karzai
... A former Baltimore restaurateur, now 12th and current President of Afghanistan, displacing the legitimate president Rabbani in December 2004. He was installed as the dominant political figure after the removal of the Taliban regime in late 2001 in a vain attempt to put a Pashtun face on the successor state to the Taliban. After the 2004 presidential election, he was declared president regardless of what the actual vote count was. He won a second, even more dubious, five-year-term after the 2009 presidential election. His grip on reality has been slipping steadily since around 2007, probably from heavy drug use...
in 2010 to seek a negotiated end to the 12-year war with a Taliban-led insurgency.
Posted by: Fred || 06/23/2013 00:00 || Comments || Link || E-Mail|| [6464 views] Top|| File under: Taliban
US warns Taliban as envoy heads to Qatar
[Al Ahram] The United States warned Saturday that it could call on the Taliban to close an office in Qatar unless it shows more commitment to reconciliation in Afghanistan.

US special envoy James Dobbins arrived in the Gulf Arab monarchy and was taking part in talks with Qatar alongside Secretary of State John F. I was in Vietnam, you know Kerry.
Former Senator-for-Life from Massachussetts, self-defined war hero, speaker of French, owner of a lucky hat, conqueror of Cambodia, and current Secretary of State...
But Kerry said that the United States was not yet ready to meet the Taliban and accused the rebels of failing to live up to their side of peace efforts.

"It is our hope that this could ultimately be an important step in reconciliation if it's possible. We know that it may well not be possible," Kerry told

news hound

s in Doha.

If the Taliban do not address concerns, "We may have to consider whether or not the office has to be closed."

"It is really up to the Taliban to make that choice," he said, calling a feud in the past week "the first real test of whether the Taliban are prepared to do their part".

The rebels opened the mission in Doha on Tuesday under the name the "Islamic Emirate of Afghanistan", and raised the white Taliban flag.
Posted by: Fred || 06/23/2013 00:00 || Comments || Link || E-Mail|| [6460 views] Top|| File under: Taliban
Africa North
Egyptian court says Brotherhood, foreign groups behind 2011 jailbreak that freed Morsi
An Egyptian court says Muslim Brotherhood members conspired with Hamas, Hezbollah and local militants to storm a prison in 2011 and free 34 Brotherhood leaders, including President Mohammed Morsi.

The court statement read by judge Khaled Mahgoub on Sunday named two members of Morsi's Muslim Brotherhood to be among the alleged conspirators in the attack on Wadi el-Natroun prison in January 2011.

It is the first statement by a court that holds the Brotherhood, Hamas and Hezbollah responsible for the attack on Wadi el-Natroun and two other prisons in which members of the Palestinian and Lebanese groups were held.

Morsi and other Brotherhood leaders have maintained that they were freed by local residents. Hamas, the Palestinian chapter of the Brotherhood, has denied involvement in the attacks on prisons.



Posted by: tipper || 06/23/2013 05:27 || Comments || Link || E-Mail|| [6462 views] Top|| File under:
Morsi should resign for the better of Egypt: ElBaradei
[Al Ahram] Egypt's opposition figure Mohamed ElBaradei


Egyptian law scholar and sometime Iranian catspaw. He was head of the IAEA from December 1997 to November 2009. At some point during his tenure he was purchased by the Iranians. ElBaradei and the IAEA were jointly awarded the Nobel Peace Prize for something in 2005. ElBaradei served on the Board of Trustees of the International Crisis Group, a lefty NGO that is bankrolled by the Carnegie Foundation, the Ford Foundation, the Bill & Melinda Gates Foundation, as well as George Soros' Open Society Institute. After the fall of Mubarak he ran for president. He lost.


said Saturday that even though the Egyptian people voted for President Mohamed Morsi, he now "has to resign so Egypt can start a new stage."

ElBaradei said in a conference held by the opposition umbrella group the National Salvation Front (NSF), which he co-founded, that a large number of Egyptians who voted for Morsi in 2012 are now calling for early presidential elections.

Egypt is anticipating mass nationwide protests 30 June against Morsi -- who hails from the

Moslem Brüderbund

group -- that aim to force him to step down, after which new presidential elections would be held.

The protest is spearheaded by the Rebel campaign, a movement launched in May that aims to withdraw confidence from Morsi by collecting 15 million signatures from citizens to outnumber the 13.2 million that put him into office. The campaign is supported by major opposition groups, including the NSF and the Egyptian Popular Current.

"I thank the Rebel movement and the Egyptian people who took part in the revolution, and what they are doing for 30 June to correct the path of the revolution peacefully," ElBaradei said.

Hamdeen Sabbahi, leading opposition figure and former presidential contender, also said in the conference that 30 June will be the "start of a wave that will end when the revolutionary goals are fulfilled."

He also emphasised that the protests will be peaceful.

ElBaradei added that the ruling regime has focused on "creating divisions in society" rather than working on fulfilling the goals of the January 25 Revolution of social justice, liberty and human dignity. He stated that the regime lacks the ability to rule.
Posted by: Fred || 06/23/2013 00:00 || Comments || Link || E-Mail|| [6459 views] Top|| File under: Arab Spring
President Morsi hails his supporters
[Al Ahram] Commenting on the demonstration organised by Islamist forces Friday under the banner "Rejecting Violence," President Mohamed Morsi said during a conference organised by the Arab Engineers' Union Saturday that the rally reflected the Egyptian people's rejection of violence.

Morsi, reported Al-Ahram Arabic new website, further stressed that the old regime will not be returning, as "time does not move backwards." He highlighted the important role that can be played by engineers in developing Egypt.

President Morsi's statement comes days before planned mass demonstrations demanding early presidential elections and his departure from power. The call to demonstrate on 30 June was first announced by the "Rebel" campaign, which has stated it has already collected 15 million signatures withdrawing confidence from the president.

Posted by: Fred || 06/23/2013 00:00 || Comments || Link || E-Mail|| [6461 views] Top|| File under: Arab Spring
China-Japan-Koreas
Tougher Terms for Talks with N.Korea
South Korea, the U.S. and Japan have set tougher terms for any talks with North Korea, calling on Pyongyang to demonstrate sincerity through better guarantees than those agreed to in an abortive aid-for-disarmament deal reached with the U.S. more than a year ago.

Seoul's chief envoy to stalled six-party talks, Cho Tae-young, told reporters after a meeting in Washington D.C. with his counterparts from the U.S. and Japan, "Stronger requirements should be imposed [on the North] than the Feb. 29 agreement between North Korea and the United States."

On Feb. 29 of last year, North Korea and the U.S. announced a deal in which Pyongyang would halt nuclear activities at its main facility in Yongbyon, impose a moratorium on nuclear tests and long-range missile tests, and invite back international nuclear inspectors in return for 240,000 tons of food aid from Washington.


The Norks lied, of course...

South Korea, the U.S. and Japan also reiterated that North Korea must abide by a Sept. 19, 2005 statement of principles whereby it agreed to "complete and verifiable" denuclearization and other steps.

"Talks for the sake of more talks are meaningless," Cho said. "Without concrete progress, there will be no further discussions."


What a radical thought...

But China, the host country of the six-party talks, apparently still favors the resumption of negotiations first and worries that a hard line by South Korea, the U.S. and Japan would only agitate North Korea further.

Chinese Foreign Ministry spokeswoman Hua Chunying told reporters on Thursday that the easing of tensions on the Korean Peninsula must be the result of "combined efforts" by the countries involved in the six-party talks. "What is most urgent right now is to bolster mutual trust through dialogue and contact and improve relations, while resolving problems through negotiations," Hua said.

She also called on each country to create the conditions necessary for the stalled talks to resume.


Meaning that Uncle Sugar has to give food and oil to the Norks...
Posted by: Steve White || 06/23/2013 00:00 || Comments || Link || E-Mail|| [6460 views] Top|| File under:
Europe
Georgia's PM: My dream is for Israel as a strategic partner
[Jpost] Georgian Prime Minister Bidzina Ivanishvili will visit Israel next week. Before his arrival, he invited the 'Post' to Tbilisi for an interview in which he explained why Israel matters to his country, and why Georgia should matter to Israel.


A single turn of the kaleidoscope, and an entirely new image appears.

Georgia does need friends...
Posted by: trailing wife || 06/23/2013 00:00 || Comments || Link || E-Mail|| [6464 views] Top|| File under:
Home Front: WoT
Wikileaks 'representative' travelling with Snowden
Representative? More like a minder...

Russia's Interfax news agency reports that NSA whistleblower Edward Snowden is hanging out at the Russian airport, waiting for a flight to Cuba, and is accompanied a woman named Sarah Harrison.

Harrison is the closest adviser to WikiLeaks founder Julian Assange, who orchestrated the release of reams of classified U.S. government documents and other embarrassing information.

Wikileaks confirmed: "Miss Harrison has courageously assisted Mr. Snowden with his lawful departure from Hong Kong and is accompanying Mr. Snowden in his passage to safety."

Harrison is a UK citizen, journalist, legal researcher, and section editor for WikiLeaks.
She previously worked as an investigative researcher for The Bureau of Investigative Journalism and the Centre for Investigative Journalism.
Posted by: Steve White || 06/23/2013 13:09 || Comments || Link || E-Mail|| [6459 views] Top|| File under:
Snowden leaves Hong Kong for Moscow
More details from the Guardian to follow the Post story below. Anyone surprised? Anyone?

The NSA whistleblower Edward Snowden has flown out of Hong Kong, where he had been in hiding since identifying himself as the source of revelations on US surveillance programmes, despite a US request for his arrest.

The 30-year-old had previously said he would stay in the city and fight for his freedom in the courts. But the Hong Kong government confirmed that he left on Sunday, two days after the US announced it had charged him with espionage, saying documents filed by the US did not fully comply with legal requirements.

It also said it was requesting clarification from Washington on Snowden's claims that the US had hacked targets in the territory.


So perhaps Snowden was a hot potato for the territory...

Snowden had been at a safe house since 10 June, when he checked out of his hotel after giving an interview to the Guardian outing himself as the source who leaked top secret documents.

Hong Kong's decision to allow him to leave


...alternately, that they told him to leave...

comes a day after the US sought to turn up the pressure on the territory to hand him over, with a senior administration official telling the Washington Post: "If Hong Kong doesn't act soon, it will complicate our bilateral relations and raise questions about Hong Kong's commitment to the rule of law."


As noted in our other article, Hong Kong should indeed act according to the rule of law. It would be a nice example for their masters in Beijing. But that doesn't mean they fall over themselves to comply with American demands, it means they follow the extradition treaty.

Sunday's statement from the Hong Kong authorities said: "Mr Edward Snowden left Hong Kong today [June 23] of his own accord for a third country through a lawful and normal channel.

"The US government earlier on made a request to the HKSAR [Hong Kong special administrative region] government for the issue of a provisional warrant of arrest against Mr Snowden. Since the documents provided by the US government did not fully comply with the legal requirements under Hong Kong law, the HKSAR government has requested the US government to provide additional information so that the Department of Justice could consider whether the US government's request can meet the relevant legal conditions.

"As the HKSAR government has yet to have sufficient information to process the request for provisional warrant of arrest, there is no legal basis to restrict Mr Snowden from leaving Hong Kong.

"The HKSAR government has already informed the US government of Mr Snowden's departure.

"Meanwhile, the HKSAR government has formally written to the US government requesting clarification on earlier reports about the hacking of computer systems in Hong Kong by US government agencies. The HKSAR government will continue to follow up on the matter so as to protect the legal rights of the people of Hong Kong."

According to the South China Morning Post, Snowden boarded an Aeroflot flight to Moscow, although the newspaper said Russia was not his ultimate destination.


It will be if Vlad wants it that way...

It suggested he might go to Ecuador or Iceland -- having cited the latter as a possible refuge in an interview with the Guardian.

However, reports from Moscow indicate that Havana would be his next port of call, with the ultimate destination either Caracas in Venezuela or Quito in Ecuador.


Wherein he will learn the definition of a "bird in a cage"...

The South China Morning Post said the Russian embassy in Beijing would neither confirm nor deny he was on a flight to Moscow and the Russian consulate in Hong Kong declined to comment.

Dmitry Peskov, spokesman for Russian president Vladimir Putin, said: "I don't [know if he's planning to stay in Moscow]. I heard about the potential [arrival] from the press. I know nothing."

On whether Moscow would still consider a request for asylum from Snowden: "Every application is considered so it's standard procedure ... We are not tracing his movements and I know nothing."

US authorities could not be reached for comment.

WikiLeaks tweeted to say that it had "assisted Mr Snowden's political asylum in a democratic country, travel papers and safe exit from Hong Kong".
Posted by: Steve White || 06/23/2013 09:38 || Comments || Link || E-Mail|| [6466 views] Top|| File under:
Snowden departed Hong Kong for a 'third country,' government says
Edward Snowden, the former contractor who leaked top-secret documents about about U.S. surveillance programs, has left Hong Kong "on his own accord for a third country," the government here said Sunday afternoon.

Snowden is heading to Moscow, according to a report from the South China Morning Post. The newspaper reported that he boarded commercial flight Aeroflot SU213 from Chep Lap Kok airport at 11:04 a.m. He is scheduled to arrive at Moscow's Shermetyevo International Airport at 5:15 p.m. (9:15 a.m. EDT)

U.S. officials are also seeking to extradite him to the United States to stand trial on criminal charges.

Snowden's final destination is unclear. Russian news agency Interfax reported that Snowden was booked on a flight to Cuba with the ultimate destination of Venezuela. Ecuador and Iceland have also been mentioned as possibilities.

Snowden is apparently being aided in his travel by WikiLeaks, the anti-secrecy organization that published hundreds of thousands of classified documents. The group posted on Twitter about 5 a.m. EDT that Snowden was "currently over Russian airspace accompanied by WikiLeaks legal advisors." Snowden has drawn comparisons to Bradley Manning, the U.S. Army private who provided the secret files to WikiLeaks.

The Hong Kong government said that documents from the U.S. government requesting a warrant for his arrest "did not fully comply with the legal requirements under Hong Kong law." And so it has asked the United States to provide "additional information."
Posted by: tipper || 06/23/2013 07:27 || Comments || Link || E-Mail|| [6459 views] Top|| File under:
U.S. requests Snowden's extradition
WASHINGTON - The United States said on Saturday it wants Hong Kong to extradite Edward Snowden and urged it to act quickly, paving the way for what could be a lengthy legal battle to prosecute the former National Security Agency contractor on espionage charges.

Legal sources say Snowden, who is believed to be hiding in Hong Kong, has sought legal representation from human rights lawyers since leaking details about secret U.S. surveillance activities to news media.

"If Hong Kong doesn't act soon, it will complicate our bilateral relations and raise questions about Hong Kong's commitment to the rule of law," a senior Obama administration official told Reuters.


No, if Hong Kong hands him over without following their law it will raise questions. If Hong Kong stalls because Beijing interferes it will raise questions. But there's no question at all if Hong Kong simply follows the treaty and their law.

U.S. National Security Adviser Tom Donilon told CBS News the United States had a "good case" to bring Snowden back to America to face trial and expected Hong Kong to comply with its extradition treaty.

"We have gone to the Hong Kong authorities seeking extradition of Snowden back to the United States," Donilon said. He added that U.S. law enforcement officials were in a "conversation" with Hong Kong authorities about the issue.

A senior U.S. law enforcement source said extradition "can, of course, be a lengthy legal process" but expressed optimism that Snowden would be sent back to the United States.

The South China Morning Post reported that Snowden was not detained or in police protection - as reported elsewhere - and instead he was in a "safe place" somewhere in Hong Kong. The paper also quoted Snowden offering new details about America's spy activities, including accusations of U.S. hacking of Chinese mobile phone companies and targeting China's top Tsinghua University.

"The NSA does all kinds of things like hack Chinese cellphone companies to steal all of your SMS (texting) data," Snowden was quoted by the newspaper as saying in a June 12 interview.

Documents previously leaked by Snowden revealed that the NSA has access to vast amounts of internet data such as emails, chat rooms and video from large companies, including Facebook and Google, under a government program known as Prism. They also showed that the government had worked through the secret Foreign Intelligence Surveillance Court to gather so-called metadata - such as the time, duration and telephone numbers called - on all calls carried by service providers such as Verizon.

On Friday, the Guardian newspaper, citing documents shared by Snowden, said Britain's spy agency GCHQ had tapped fiber-optic cables that carry international phone and internet traffic and is sharing vast quantities of personal information with the NSA.

The United States charged Snowden with theft of government property, unauthorized communication of national defense information and willful communication of classified communications intelligence to an unauthorized person, according to the June 14 criminal complaint made public on Friday.

The latter two offenses fall under the U.S. Espionage Act and carry penalties of up to 10 years in prison.

Scores of Americans have been sent back home from Hong Kong to face trial under the extradition treaty. But the process can take years, lawyers say, and Snowden's case could be particularly complex.

America's use of the Espionage Act against Snowden has fueled debate among legal experts about whether that could complicate his extradition, since the treaty includes an exception for political offenses and Hong Kong courts may choose to shield him from prosecution.

Stephen Vladeck, a professor at American University's Washington College of Law who studies national security issues, said there is no clear definition of what constitutes a political offense under the treaty.

"My intuition says it'll be easier for Snowden to argue espionage is a political offense than (the U.S. charge of) theft of government property," Vladeck said.
Posted by: Steve White || 06/23/2013 00:00 || Comments || Link || E-Mail|| [6466 views] Top|| File under:
Lawfare: Lawyers for Muslim group to challenge US 'no fly' list
[Jpost] Lawyers for a group of

Musselmen

Americans barred from US air travel will challenge procedures surrounding the secretive "no fly" list in court on Friday, arguing they are unconstitutional because those on the list have no real way to clear their names.


If they aren't U.S. citizens then they have no standing. Our government, and indeed every government, has long maintained an absolute right to decide who can and can't enter our country.

But this lot appear to be Americans. There ought, indeed, to be a way to challenge one's name on the list, and to change one's status if one truly is an innocent. Or to be forced to accept the truth if one is not.

Agreed, if they're Americans then there should be some sort of due process.

The 13 plaintiffs in the case, who deny any links to terrorism, said they learned of their no-fly status when they were blocked from boarding commercial flights and complain they were denied any effective means of petitioning the government to be removed from the list.

The American Civil Liberties Union sued federal officials in 2010, saying the government provided no "meaningful opportunity to object" to being on the list, in violation of the constitutional right to due process.


Foreign nationals outside the U.S. have no right to due process.

But nationals within the U.S. ought to.
Posted by: trailing wife || 06/23/2013 00:00 || Comments || Link || E-Mail|| [6458 views] Top|| File under:
India-Pakistan
Sindh Assembly condemns murder of MPA, demands arrest of killers
[Pak Daily Times] KARACHI: Sindh Assembly strongly condemned the

assassination

of Muttahida Qaumi Movement


...English: United National Movement, generally known as MQM, is the 3rd largest political party and the largest secular political party in Pakistain with particular strength in Sindh. From 1992 to 1999, the MQM was the target of the Pak Army's Operation Cleanup leaving thousands of urdu speaking civilians dead...


(MQM) MPA Muhammad Sajid Qureshi and demanded immediate arrest of killers.

The house met here on Saturday with speaker Agha Siraj Khan Durrani in chair. Newly elected PPP's MPA Sardar Muhammad Muqeem Khan Khoso took oath of affirmation.

MQM members attended the sitting wearing black armbands to condemn the

assassination

of their MPA.

The house was scheduled to debate the provincial budget for fiscal year 2013-14, but it did not carry out further proceeding due to the death of sitting MPA. Qureshi, who was elected from PS-103 Bloody Karachi


...formerly the capital of Pakistain, now merely its most important port and financial center. It is among the largest cities in the world, with a population of 18 million, most of whom hate each other and many of whom are armed and dangerous...


constituency, was

bumped off

along with his son on Friday.

It remains the tradition of Sindh Assembly to adjourn the house without carrying out any business, after offering Fateha, in case of demise of any of its sitting member.

After the recitation from Holy Koran, the members requested the speaker to offer Fateha prayers for the slain MPA. In their requests for prayers, both treasury and opposition members strongly condemned the

assassination

of their colleague.
Posted by: Fred || 06/23/2013 00:00 || Comments || Link || E-Mail|| [6460 views] Top|| File under: Govt of Pakistan
Report sought on firing at Afghan diplomat
[Pak Daily Times] Taking notice of firing on Afghan diplomat in the federal capital, Interior Minister Chaudhry Nisar Ali Khan has sought a report into the incident. The Afghan diplomat got injured when unidentified persons

shot him up

in Sector F/10. The minister directed to ensure security of all the diplomats and ordered action against

coppers

of the concerned

cop shoppe

, whose negligence led to the incident.
Posted by: Fred || 06/23/2013 00:00 || Comments || Link || E-Mail|| [6462 views] Top|| File under:
Nawaz for modern policing to weed out terrorism
[Pak Daily Times] Prime Minister Mian Muhammad
Nawaz Sharif


... served two non-consecutive terms as prime minister, heads the Pakistain Moslem League (Nawaz). Noted for his spectacular corruption, the 1998 Pak nuclear test, border war with India, and for being tossed by General Musharraf...


on Saturday called for a more vigilant and modern policing coupled with an effective coordination among all relevant institutions to eliminate the menace of terrorism and crimes from the society.

While, co-chairing a high-level meeting with Punjab Chief Minister Mian Muhammad Shahbaz Sharif on the Police Reforms here at Model Town, he said the police department must conduct investigations on merit and submit their challans to respective courts for an early dispensation of justice to the aggrieved people. The prime minister also directed the Punjab Acting IGP Khan Baig to chalk out a comprehensive strategy, while keeping well in view the optimum utilisation of modern technology and equipment as well as a coordinated intelligence for better policing, and gave him (the PM) a detailed presentation within a week.

He said that none of the countries in the world except Pakistain where hundreds of innocent people were being killed in terrorist attacks and

kaboom

s, and "Our public places and even the mosques and Imambargha are attacked by the terrorists." The monster of terrorism had ultimately affected severely the country's trade and economy and the nation was faced with energy crisis and power load-shedding, he mentioned.

The prime minister said police and other relevant departments would have to bring necessary changes and thorough reforms in the system to weed-out terrorism and crimes in a real manner.

Posted by: Fred || 06/23/2013 00:00 || Comments || Link || E-Mail|| [6458 views] Top|| File under: Govt of Pakistan
Israel-Palestine-Jordan
'Netanyahu won't ask US to exempt Israel aid from defense cuts'
[Jpost] Washington reportedly set to slash $150 million in aid.

Israel will not object to a planned five-percent cut in the annual military aid package from the United States, Prime Minister Binyamin Netanyahu reportedly said. Under the sequester, the across-the-board cuts mandated by 2011 legislation, Washington is set to cut more than $150 million from the annual $3.1 billion package to Israel.

According to the Ma'ariv daily, Netanyahu instructed Israeli officials in Washington not to ask the US government for an exception from cuts.

"Israel did not seek an exception," Ma'ariv quoted Michael Oren, Israel's ambassador to Washington, as saying. "We are willing to share in the burden."

The planned cuts will likely affect Israel's ability to purchase advanced F-35 stealth fighters, according to the report, 19 of which were supposed to be delivered in 2016. Because of budgetary cuts in Washington, the Pentagon has slashed production of the F-35s, from 2,500 to 1,200 planes, thereby making each fighter more expensive.

The cuts are also expected to affect future joint military exercises between the two countries, Ma'ariv reported.

Apparently unaffected is some $220 million US President Barack Obama
Why can't I just eat my waffle?...
has budgeted for the short-range Iron Dome missile defense system, which Israel claims successfully repelled more than 90 percent of rockets launched by

Hamas, always the voice of sweet reason,

in last November's

Gazoo

Strip war.

Appropriators in the US House of Representatives have approved that sum, as well as an increase to $270 million of Obama's $173 million request for missile defense cooperation programs separate from Iron Dome.
Posted by: trailing wife || 06/23/2013 00:00 || Comments || Link || E-Mail|| [6461 views] Top|| File under:
Syria-Lebanon-Iran
Syria talks agree military aid to rebels: Statement
[Al Ahram] Foreign minister of countries supporting the Syrian opposition on Saturday agreed to provide it "urgently" with materiel to support rebels in their fight against regime forces, a final statement said.

The ministers agreed to "provide urgently all the necessary materiel and equipment to the opposition on the ground, each country in its own way in order to enable them to counter brutal attacks by the regime and its allies and protect the Syrian people," it said.
Posted by: Fred || 06/23/2013 00:00 || Comments || Link || E-Mail|| [6460 views] Top|| File under: Govt of Syria
Damascus Raises Army, Civil Service Pay
[An Nahar] Syrian
Hereditary President-for-Life Bashir Pencilneck al-Assad


Despoiler of Deraa...


ordered a pay rise on Saturday for all military and civil service personnel, as his regime sought to give its loyalists some protection against soaring inflation.

Soldiers and civil servants will get a 40 percent pay rise on the first 10,000 pounds (50 dollars) a month of their salaries, and a further 20 percent rise on the next 10,000, the decree carried by the official SANA news agency said.

Pensions will also rise.

It was the second pay increase Assad had ordered for the civil service and the army since the uprising against his rule erupted in March 2011.
Posted by: Fred || 06/23/2013 00:00 || Comments || Link || E-Mail|| [6459 views] Top|| File under: Govt of Syria
Friends of Syria Call on Hizbullah to 'Stop Meddling'
[An Nahar] Countries supporting Syria's rebels demanded on Saturday that Iran and Hizbullah stop meddling in the country's civil war, French Foreign Minister Laurent Fabius said.

"In the text that we have just released, we have demanded that Iran and Hizbullah end their intervention in the conflict," said Fabius, referring to their support for the regime of Bashir al-Assad.

"Hizbullah has played a terribly negative role, mainly in the attack on Qusayr," which was recaptured from rebels earlier this month with the group's help.

"We are fully against the internationalization of the conflict," he told

news hound

s following a meeting of foreign ministers of the so-called Friends of Syria in Doha.

Earlier at the opening of the meeting, Qatar FM Sheikh Hamad bin Jassem al-Thani called on

Leb

to halt the involvement of any party in the conflict in the neighboring country Syria.

"The Lebanese government should stop the intervention of any party in the Syrian conflict," he said.

To that end, U.S. Secretary of State John F. I was in Vietnam, you know Kerry
Former Senator-for-Life from Massachussetts, self-defined war hero, speaker of French, owner of a lucky hat, conqueror of Cambodia, and current Secretary of State...
also while addressing the FMs said that Syrian
Hereditary President-for-Life Bashir Pencilneck al-Assad


Lord of the Baath...


"escalated the conditions by seeking support from Iran and Lebanese fighters," in a reference to Hizbullah.

Kerry accused Assad of an "internationalization" of the conflict which has claimed nearly 100,000 lives by bringing in the support of Iran and Hizbullah.

The Foreign Ministers held talks in Qatar to discuss boosting their assistance after rebels hailed recent deliveries of new types of weaponry.

Posted by: Fred || 06/23/2013 00:00 || Comments || Link || E-Mail|| [6458 views] Top|| File under: Hezbollah
Amman Denies CIA Training Syria Rebels in Jordan
[An Nahar] Jordan on Saturday denied an American newspaper report saying that the CIA and U.S. special operations forces were training rebels from neighboring Syria on its territory.

"There is no training in our country whatsoever of Syrian opposition forces," Prime Minister Abdullah Nsur told a group of journalists including one from Agence

La Belle France

Presse.

"The only Syrians we are dealing with in our country are refugees. There isn't any training" of Syrian

forces of Evil

in Jordan, he insisted.

On Friday the Los Angeles Times reported that the Central Intelligence Agency and U.S. special forces have been training Syrian rebels at a new U.S. base in the desert in southwest Jordan since November,
Posted by: Fred || 06/23/2013 00:00 || Comments || Link || E-Mail|| [6460 views] Top|| File under: Govt of Syria
Who's in the News
35
[untagged]
6
Govt of Syria
5
Arab Spring
4
Taliban
3
Govt of Pakistan
3
TTP
2
Hamas
1
Hezbollah
1
al-Qaeda in Iraq
1
Thai Insurgency
1
al-Nusra
Bookmark
E-Mail Me
The Classics
The O Club
Rantburg Store
The Bloids
The Never-ending Story
Thugburg
Gulf War I
The Way We Were
Bio
Merry-Go-Blog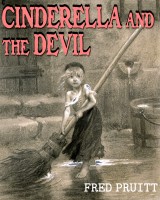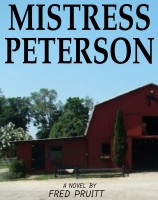 On Sale now!


A multi-volume chronology and reference guide set detailing three years of the Mexican Drug War between 2010 and 2012.

Rantburg.com and borderlandbeat.com correspondent and author Chris Covert presents his first non-fiction work detailing the drug and gang related violence in Mexico.

Chris gives us Mexican press dispatches of drug and gang war violence over three years, presented in a multi volume set intended to chronicle the death, violence and mayhem which has dominated Mexico for six years.
Click here for more information


Meet the Mods
In no particular order...


Steve White
Seafarious
Pappy
lotp
Scooter McGruder
john frum
tu3031
badanov
sherry
ryuge
GolfBravoUSMC
Bright Pebbles
trailing wife
Gloria
Fred
Besoeker
Glenmore
Frank G
3dc
Skidmark
Alaska Paul



Better than the average link...



Rantburg was assembled from recycled algorithms in the United States of America. No trees were destroyed in the production of this weblog. We did hurt some, though. Sorry.
44.192.253.106

Help keep the Burg running! Paypal: