23,994 Illegal Unauthorized Aliens at One Address Receive $46,378,040 in Tax Refunds
The Internal Revenue Service sent 23,994 tax refunds worth a combined $46,378,040 to "unauthorized" alien workers who all used the same address in Atlanta, Ga., in 2011, according to the Treasury Inspector General for Tax Administration (TIGTA).


These are the people who want to handle our healthcare.


That was not the only Atlanta address theoretically used by thousands of "unauthorized" alien workers receiving millions in federal tax refunds in 2011. In fact, according to a TIGTA audit report published last year, four of the top ten addresses to which the IRS sent thousands of tax refunds to "unauthorized" aliens were in Atlanta.


They're also the people who handle organized crime, so I'm sure they've rounded up the perps, jugged the criminal masterminds, and recovered the money. That's right up Eric Holder's ally.


The IRS sent 11,284 refunds worth a combined $2,164,976 to unauthorized alien workers at a second Atlanta address; 3,608 worth $2,691,448 to a third; and 2,386 worth $1,232,943 to a fourth.


And not one word in the story about recovering the money or arresting the perps. It's like it's not a priority or something...
Posted by: GolfBravoUSMC || 06/23/2013 10:27 || Comments || Link || E-Mail|| [6459 views] Top|| File under:
At least 3 dead, 12 wounded in shootings
[Chicago Tribune] At least three people were killed and 10 others wounded in shootings in Chicago Friday, the first day of summer.

At least two other people suffered gunshot wounds early today, for a total of three shot to death and 12 others wounded in shootings since Friday afternoon.


So they're behind Baghdad. But not that far behind Baghdad...
Posted by: Fred || 06/23/2013 00:00 || Comments || Link || E-Mail|| [6462 views] Top|| File under:
Africa Horn
Nine Killed in Inter-Clan Fighting in Northeastern Kenya
[An Nahar] Nine people were killed Friday night in fresh inter-clan violence in northeastern Kenya's border region with war-torn Somalia, police said Saturday.

"Nine people were killed, four in Mandera and five in Wajir," a police officer who declined to be named told Agence

La Belle France

Presse.

"The two incidents are related because the second one was a retaliatory attack of the earlier one," added the officer.

Among the victims is a police reservist who had tried to intervene in the fighting between members of the Degodia and Garreh clans.

In the Mandera incident, unidentified

gunnies

shot at a lorry, killing four people who were travelling in the vehicle.

"There has been a problem in that region and that is what we want to bring to an end," Kenya police chief David Kimaiyo said.

"The two communities were fighting, there are people killed and others injured but we have deployed more

coppers

to the region to restore peace," he added.

Posted by: Fred || 06/23/2013 00:00 || Comments || Link || E-Mail|| [6462 views] Top|| File under:
Caucasus/Russia/Central Asia
Russian police beat up top rights activist, party leader
[Al Ahram] The head of a top Russian rights group and the leader of an opposition party said Saturday they had been assaulted by riot police during a night-time raid on the non-profit group in the latest crackdown on activists during Vladimir Putin's new term.

In a raid that started Friday afternoon and lasted into the early hours of Saturday, dozens of men swept the offices of rights group For Human Rights and assaulted some 10 people including the group's head Lev Ponomaryov and leader of the Yabloko opposition party Sergei Mitrokhin.

Mitrokhin, who plans to run against incumbent pro-Kremlin Moscow mayor in polls this fall, showed up at the central Moscow offices in support of the embattled group who had been told to vacate the premises in a dispute with the city authorities over rent.

The liberal politician suggested the representatives of Russian special services were coordinating the raid and accused the Kremlin of being behind the attack.

Posted by: Fred || 06/23/2013 00:00 || Comments || Link || E-Mail|| [6458 views] Top|| File under:
China-Japan-Koreas
Kim Jong-un's Nephew to Start College in France
Kim Han-sol, the grandson of former North Korean leader Kim Jong-il, is expected to start university in France in September, the Yomiuri Shimbun reported Wednesday.


Wonder how many average North Koreans could be fed on the tuition, room and board that Han Solo here will consume in France...

Han-sol graduated from an international school in Bosnia last month and is now staying with his family in Macau, the Japanese daily quoted a North Korean official near Macau as saying.

Kim Jong-nam, Kim Jong-il's wayward eldest son and Han-sol's father, also returned to Macau early this month from Singapore, where he now lives, the official added.

Han-sol, who is the nephew of current North Korean leader Kim Jong-un, entered United World College in Mostar, Bosnia in 2011 and graduated last month.

In an interview with a Finnish TV in October last year, Han-sol called his uncle Jong-un a "dictator" and said his father "has no interest in politics." He also said that he had never met his grandfather.

Kim Jong-nam fell from favor when he was caught trying to enter Japan on a false passport and has since lived in sumptuously funded exile in Macau, China and Singapore, where he reportedly haunts the casinos.
Posted by: Steve White || 06/23/2013 00:00 || Comments || Link || E-Mail|| [6459 views] Top|| File under:
J-15 flies from Liaoning
Waste of military resources.

It's one thing to get carrier flight operations exactly right, but it's another thing entirely to have an idea of what to do with the damn thing.


China can't do much with one carrier. But let them get another one and they can start chasing the Vietnamese, Filipinos, Malaysians, etc out of the South China Sea and those itty-bitty islets that have all that oil under them.


China on Wednesday successfully conducted taking-off and landing exercises of J-15 fighter jets on the country's first aircraft, the Liaoning. This is the second time the country has conducted such training after a first jet landing exercise passed successfully on the deck in November last year.

The Liaoning, which set sail for a first sea trial this year on June 9, has conducted a series of tests and training regarding carrier-borne aircraft.

The J-15 is China's first-generation multi-purpose carrier-borne fighter jet.
Posted by: Steve White || 06/23/2013 00:00 || Comments || Link || E-Mail|| [6465 views] Top|| File under:
Europe
Turkey calls in German ambassador after Merkel criticism
[Al Ahram] Turkey on Saturday called in Germany's ambassador to Ankara as tensions have flared between the two countries following Turkey's violent crackdown on protesters.

Berlin and Ankara on Friday both summoned each other's ambassadors in tit-for-tat moves as fresh obstacles have also emerged over the past week linked to Turkey's bid to join the European Union.


...the successor to the Holy Roman Empire, only without the Hapsburgs and the nifty uniforms and the dancing...


News channel NTV said Ambassador Eberhard Pohl spent over an hour in his meeting with foreign ministry undersecretary Feridun Sinirlioglu, but that neither of the two sides had wished to comment on the discussion afterwards.

On Monday, German Chancelor Angela Merkel
...current chancellor of Germany. She was educated in East Germany when is was still run by commies, but in 1989 got involved with the growing democracy movement when the Berlin Wall fell. Merkel is sometimes referred to by Germans as Mom...
said Turkey's violent crackdown on demonstrators protesting against Prime Minister Recep Tayyip Erdogan's Islamic-rooted government had been "much too harsh".
Posted by: Fred || 06/23/2013 00:00 || Comments || Link || E-Mail|| [6460 views] Top|| File under:
Dutch Say Time of 'Ever Closer' Union in Europe is Over
[An Nahar] The time of "an ever closer union" in Europe is over, the Dutch government said in a letter to parliament that also laid out a raft of policy areas that should be left to member states rather than Brussels.


Interesting. The frugal Dutch don't want to pay off the debts of less frugal members, perhaps?

nThe call in a letter published on Friday came after Conservative British Prime Minister
David Cameron
... has stated that he is certainly a big Thatcher fan, but I don't know whether that makes me a Thatcherite, which means he's not. Since he is not deeply ideological he lacks core principles and is easily led. He has been described as certainly not a Pitt, Elder or Younger, but he does wear a nice suit so maybe he's Beau Brummel ...
called for powers to be wrested back from the European Union


...the successor to the Holy Roman Empire, only without the Hapsburgs and the nifty uniforms and the dancing...


and for

Britannia

's reshaped membership to be put to an in-out referendum.

"The Netherlands is convinced that the time of an 'ever closer union' in every possible policy area is behind us," Foreign Minister Frans Timmermans wrote in the letter.


Perhaps they want to name Hizb'allah as a terrorist organization...

The pro-EU government led by Liberal Prime Minister Mark Rutte elected in September said that "this is an issue which strikes a chord with many people across Europe."

The Liberal-Labor coalition government will now seek to garner support for its list of policy areas that should be controlled by national governments with the European Commission, the European Parliament and member states.

The eclectic list of objectives includes halting further harmonization of social security systems, halting EU regulation of media pluralism, de-harmonizing some European flood risk management and phasing out EU programs for school milk and fruit.

EU cooperation will still be needed in various other areas, including the financial and economic crisis, energy, climate change, asylum and immigration, the letter said.


...at least for now. Later, when the Dutch notice the oceans haven't risen, climate change, energy, asylum and immigration can be renegotiated.

The letter came as the result of a review agreed to after the coalition government was formed last year and is aimed at "creating a European Union that is a more modest, more sober and at the same time more effective."
Posted by: Fred || 06/23/2013 00:00 || Comments || Link || E-Mail|| [6510 views] Top|| File under:
The Grand Turk
Turkey arrests 23 more over anti-government protests: Report
[Al Ahram] Turkish authorities tossed in the clink
Maw! They're comin' to get me, Maw!
23 more people on Saturday over their alleged role in this month's anti-government protests, accusing them of acting on behalf of a far-left "terrorist" group, a news report said.

A court in the capital accused them of helping to organise the protests and engaging in violence in the name of the Communist Marxist-Leninist Party (MLKP), CNN-Turk said on its website.

Another three were released but placed under judicial supervision, the report said.

Interior Minister Muammer Guler said the operation had been planned for about a year against the "terrorist" (MLKP), but that the suspects were also implicated in the protests, the most violent since Prime Minister Recep Tayyip Erdogan's Islamist-rooted government came to power in 2002,.

Prosecutors could not immediately confirm the arrests, which follow a sweep last Tuesday against far-left groups in Ankara and Istanbul and bring to at least 47 those tossed in the calaboose
Into the paddy wagon wit' yez!
over the protests that grew from a peaceful demonstration on 28 May.
Posted by: Fred || 06/23/2013 00:00 || Comments || Link || E-Mail|| [6458 views] Top|| File under:
Police Disperse Istanbul Protesters with Water Cannon
[An Nahar] Turkish police used water cannon on Saturday to disperse thousands of demonstrators who had gathered anew in Istanbul's Taksim Square, calling for the resignation of Prime Minister Recep Tayyip Erdogan.

Hundreds of riot police backed up by water cannon trucks moved in on several thousand protesters chanting for Erdogan's dismissal.

"This is but a start, the battle continues!" the protesters yelled, throwing red carnations. "It is by resisting that we will prevail!"

The protesters had gathered a week after police evicted thousands of people from the adjacent Gezi Park, the epicenter of nationwide demonstrations that had shaken Turkey for much of June and presented Erdogan and his Islamic-rooted government with the biggest challenge of their decade-long rule.

Following the eviction, the protests that had infuriated Erdogan and earned Turkey harsh criticism from the West had fizzled out as the premier claimed victory over "traitors".

"The people and the AKP (ruling Justice and Development Party) government have foiled the plot... hatched by traitors and their foreign accomplices," Erdogan said on Tuesday.

Confident he has weathered the storm, he warned against any resurgence of the protests.

"From now on, there will be no question of showing any tolerance to people or organizations who engage in violent acts."

Posted by: Fred || 06/23/2013 00:00 || Comments || Link || E-Mail|| [6462 views] Top|| File under: Arab Spring
PM says protests serve Turkey's enemies, crowd gathers in Istanbul
[Pak Daily Times] Turkish Prime Minister Tayyip Erdogan told thousands of supporters in the Black Sea city of Samsun on Saturday that weeks of often violent protests against his government had played into the hands of Turkey's enemies.

As he finished speaking, around 10,000 protesters had gathered in Istanbul's Taksim Square, many of them to attend a planned laying down of carnations in memory of the four people who had been killed in the unrest.

The mood at the scene of some of the fiercest

festivities

between demonstrators and police firing teargas and water cannon was calm, with hundreds of riot police looking on as the crowd chanted "this is just the start, the struggle will continue".

In Samsun, a crowd of some 15,000 of Erdogan's AK Party faithful cheered and waved Turkish flags as he called on the public to give their answer to protests at the ballot box when Turkey holds municipal elections next March.

The rally in the party stronghold was the fourth in a series of mass meetings which Erdogan has called since demonstrations began in Istanbul at the start of June in an unprecedented challenge on the streets to his rule.

The blunt-talking 59-year-old said opponents both within Turkey and abroad had orchestrated the demonstrations, saying an "interest rate lobby" of speculators in financial markets had benefited from the unrest.

"Who won from these three weeks of protests? The interest rate lobby, Turkey's enemies," Erdogan said from a stage emblazoned with his portrait and a slogan calling for his supporters to "thwart the big game" played out against Turkey.
Posted by: Fred || 06/23/2013 00:00 || Comments || Link || E-Mail|| [6459 views] Top|| File under:
India-Pakistan
Actress Bushra injured in acid attack
[Pak Daily Times] A young Pashto actress suffered burn injuries in an acid attack in northwest Pakistain on Saturday, her relatives and police said.

The 18-year-old, known as Bushra and popular in the northwest for her film, television and theatre appearances, was attacked while asleep at her home in the town of Nowshera, 148 kilometres (92 miles) northwest of Islamabad.

"A man climbed the wall of our house in the early hours, threw acid on my sister and fled," Bushra's brother, Pervez Khan told AFP.

A local police official, Sultan Khan also confirmed the incident. The teen was immediately taken to Lady Reading Hospital in Beautiful Downtown Peshawar


...capital of Khyber Pakhtunkhwa (formerly known as the North-West Frontier Province), administrative and economic hub for the Federally Administered Tribal Areas of Pakistan. Peshawar is situated near the eastern end of the Khyber Pass, convenient to the Pak-Afghan border. Peshawar has evolved into one of Pakistan's most ethnically and linguistically diverse cities, which means lots of gunfire.


where Dr Suhail Ahmad said she had suffered 33 percent burn injuries, on her face and shoulder, but was in a stable condition.

Her brother Pervez Khan has lodged a complaint against a local TV drama producer, Shaukat Khan, over the incident saying that the producer was unhappy over Bushra's refusal to marry him.
Posted by: Fred || 06/23/2013 00:00 || Comments || Link || E-Mail|| [6460 views] Top|| File under:
Govt to borrow more to repay IMF loan
[Pak Daily Times] Federal Finance Minister Muhammad Ishaq Dar on Saturday warned that facility of loan re-scheduling or moratorium was not available in the IMF, thus non-repayment of loan would be deemed default.

Speaking at the National Assembly session, he said the IMF authorities had expressed regret that why such a huge loan for Pakistain was sanctioned in the past as its repayment had become difficult.

He mentioned that government needs foreign inflows only for repayment of huge loans obtained by the previous governments. He mentioned it was in the best interest of Pakistain to meet debt repayment obligation on time as facility of loan re-scheduling or moratorium was not available in the IMF, adding non-repayment of loan would mean default.
Posted by: Fred || 06/23/2013 00:00 || Comments || Link || E-Mail|| [6461 views] Top|| File under: Govt of Pakistan
Who's in the News
35
[untagged]
6
Govt of Syria
5
Arab Spring
4
Taliban
3
Govt of Pakistan
3
TTP
2
Hamas
1
Hezbollah
1
al-Qaeda in Iraq
1
Thai Insurgency
1
al-Nusra
Bookmark
E-Mail Me
The Classics
The O Club
Rantburg Store
The Bloids
The Never-ending Story
Thugburg
Gulf War I
The Way We Were
Bio
Merry-Go-Blog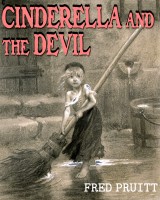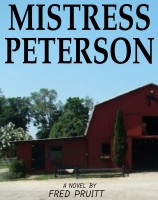 On Sale now!


A multi-volume chronology and reference guide set detailing three years of the Mexican Drug War between 2010 and 2012.

Rantburg.com and borderlandbeat.com correspondent and author Chris Covert presents his first non-fiction work detailing the drug and gang related violence in Mexico.

Chris gives us Mexican press dispatches of drug and gang war violence over three years, presented in a multi volume set intended to chronicle the death, violence and mayhem which has dominated Mexico for six years.
Click here for more information


Meet the Mods
In no particular order...


Steve White
Seafarious
Pappy
lotp
Scooter McGruder
john frum
tu3031
badanov
sherry
ryuge
GolfBravoUSMC
Bright Pebbles
trailing wife
Gloria
Fred
Besoeker
Glenmore
Frank G
3dc
Skidmark
Alaska Paul



Better than the average link...



Rantburg was assembled from recycled algorithms in the United States of America. No trees were destroyed in the production of this weblog. We did hurt some, though. Sorry.
34.204.180.223

Help keep the Burg running! Paypal: