-Short Attention Span Theater-
Kufr Mahathir Overturns Text Message Divorce Fatwa!
EFL. It just goes to show you, once a guy like Mahathir starts wearing the kufr's clothes, shaving with the kufr's razor, and travelling to the kufr's countries, you just can't trust him to uphold the good old fashioned sharia anymore!


An Islamic court in the country declared last week that a Muslim man had legally ended his marriage by sending his wife a mobile telephone text message. That ruling had been endorsed by the prime minister's religious affairs adviser. Now, however, the government says it will consider increasing the fines and jail sentences for men who pronounce the talak - or declaration of divorce - by electronic means, such as e-mail, fax or text message. Men who declare divorce outside a court already face up to three years in jail.


I wonder how often that law gets enforced...


But just over half of Malaysians are also Muslims and bound by Islamic sharia law, rooted in scriptures 1,400 years old. Even the country's Prime Minister, Doctor Mahathir Mohamad, accepts that this can occasionally cause problems. Last week, a sharia court declared that a text message sent by a man to his wife reading "if you don't leave your parents house, you'll be divorced", had legal force. While it may be correct from other angles, it is not the way to get a divorce, Doctor Mahathir told reporters. Last week's court ruling was condemned by women's groups and Malaysia's minister for women, who accused a small minority of Muslim men of damaging the reputation of Islam.


You ever notice how they can never leave the frame of reference of Islam? Why not just say it's moronic and primitive? I guess the threat of being boomed by some wild-eyed shahid makes them hold their tongues.


Sharia law requires a man to tell his wife three times that he divorces her. At least one declaration must be before a religious official. Women wishing to end their marriages are subject to a far more arduous procedure under Islamic law.
Posted by: 11A5S || 07/31/2003 7:05:46 PM || Comments || Link || E-Mail|| [396 views] Top|| File under:
Fatwah on Weapons of Mass Destruction
Recently, a well-known Saudi cleric issued a religious edict (Fatwa) granting legal legitimacy to the use of weapons of mass destruction against the US and Britain and against their citizens. Sheik Nasser bin Hamd al-Fahad is recognized as one of the senior Muslim clerics in Saudi Arabia and is associated with Bin Laden's al-Qaida organization.


I wonder if we should put this in Senator Graham's reading file.


Sheikh al-Fahad's edict, was published on one of the websites identified with al-Qaida and the global Jihad, in reply to a question regarding the Islamic religious basis underlying al-Qaida's intention to use weapons of mass destruction against the US.


Any questions, boys, on where these guys are going with this?



I think rational person would recognize that we cannot ever risk letting a lunatic fringe sociopath terrorist group get within a time zone of anything vaguely resembling gas, bugs or nukes.
Posted by: SOG475 || 07/31/2003 7:03:51 PM || Comments || Link || E-Mail|| [851 views] Top|| File under:
Austrian "Man Glider" soars across Channel
Edited for brevity. Looks like fun, so I had to post!


A 34-year-old Austrian mechanic became the first person ever to fly across the English Channel without the benefit of an aircraft, gliding from England to France wearing only a specially-designed suit. Skydiver Felix Baumgartner started his unusual journey from a point some 9,000 metres (30,000 feet) over the English port of Dover at 6:09 am (0409 GMT), and ended it 1,000 metres above Cape Blanc-Nez, near the French port of Calais, where he opened a parachute and landed at 6:23 am. To launch him on his high-speed glide, he was taken up from Calais in a Skyvan aircraft, from which he jumped from high above Dover.

Baumgartner, who reached a speed of some 200 kilometres (120 miles) an hour during his glide was wearing an aerodynamic suit fitted with a 1.80 metre (six-foot) long carbon-fibre wing for the 35 kilometre (20 mile) glide. He also had special breathing apparatus for the high-altitude start of the flight, and was protected from the extreme cold at such heights by his special suit.

Posted by: Dar || 07/31/2003 11:32:05 AM || Comments || Link || E-Mail|| [406 views] Top|| File under:
Afghanistan
Taliban Kills Cleric from Pro-Government Council
Taliban guerrillas have shot dead a Muslim cleric from a pro-government council that declared an end to holy war, the third such attack in weeks, a security official said on Thursday.


"It ain't over till our holy men say it's over!"




Mawlavi Jenab

, a member of the

Ulema Shura

, or clerics' council, in the southern province of

Kandahar

, was attacked outside a mosque in Panjwaye district on Wednesday evening by gunmen on a motorcycle. Jenab died immediately, Kandahar security chief General Mohammad Salim told Reuters. Salim said it was the third bloody attack on members of the council since it announced earlier this year that Afghanistan's "jihad," or holy war, was over and that Muslims should support the U.S.-backed government that replaced the Taliban in 2001. A Taliban commander, who asked not to be identified, confirmed that Taliban guerrillas were responsible. "Taliban riding on a motorcycle fired on him when he was on his way home after offering his dusk prayers," he said.


"We dunit, and we're proud of it!"


In late June, the head of the council, Mawlavi Abdullah Fayaz, was wounded along with nine others in a bomb attack on his mosque in Kandahar. Another member, Adbul Hai, had been killed in an earlier shooting attack. Another Taliban commander, Mullah Rahmat Ullah, told Reuters three council members, including Fayaz, had been targeted for assassination, but he said he did not know Jenab was one of them. He did not name the other two. Abdus Samad, a former Taliban intelligence official, said council members were being targeted because they were supporters of President

Hamid Karzai

.


I'd get them some bodyguards, if I was you.





In Afghanistan, if you're losing an argument, you can always kill them...
Posted by: Steve || 07/31/2003 11:03:37 AM || Comments || Link || E-Mail|| [310 views] Top|| File under:
U.S. Troops Kill Three Afghan Insurgents
U.S. forces killed at least three suspected insurgents spotted near an American base in volatile eastern Afghanistan, a U.S. military spokesman said Thursday. Lt. Col. Douglas Lefforge said the three were part of a 10-man "enemy element" observed Wednesday night near the U.S. base in Asadabad, capital of eastern Kunar province near the Pakistan border. "The firebase fired 120mm mortar illumination rounds as a warning, then fired high explosive rounds, killing the estimated three personnel," Lefforge said in an e-mailed statement from Bagram Air Base, headquarters of U.S.-led coalition forces in Afghanistan.


(pop) "Hey, who turned on the light?" (KABOOM!)


The rest of the suspected insurgents fled the area and a coalition ground patrol was dispatched to investigate further, Lefforge said. No coalition casualties were reported.
Posted by: Steve || 07/31/2003 10:27:55 AM || Comments || Link || E-Mail|| [309 views] Top|| File under:
Arabia
Yemeni Forces Arrest 5 Alleged Militants
Yemeni security forces arrested five alleged militants linked to al-Qaida who are suspected of involvement in an attack on a military convoy, an official said Thursday.


They've stuck to it hunting this bunch.


The detainees allegedly belong to the outlawed Aden-Abyan Islamic Army, a group formed by Arab and Yemeni fighters who fought to oust the Soviet Union from Afghanistan in 1989.


Minor correction: Yemenis are Arabs...

Authorities blame the group for the June 21 attack on the convoy in the country's south. The attack wounded seven Yemeni soldiers.


And had absolutely no point, other than to see blood...

The security official said the five men were detained during the past four days, bringing to 37 the number of militants arrested since Yemeni troops stormed the group's mountain hideout on June 25 near Hatat, 280 miles south of the capital, San'a. The group's leader and eight other members were killed in the raid and subsequent clashes with government soldiers.


Let's see, 37 plus 9, that's 46 baddies accounted for. Just lock the door of the prison this time, OK?


Yemeni authorities also believe members of the group may have participated in the October 2000 attack on the USS Cole in which 17 American sailors died. That attack was blamed on al-Qaida.
Posted by: Steve || 07/31/2003 1:51:54 PM || Comments || Link || E-Mail|| [304 views] Top|| File under:
Khorafi slams Guantanamo detentions; Qaeda trained Saudi militants
KUWAIT CITY : National Assembly Speaker Jassem Al-Khorafi Tuesday slammed the United States for holding 12 Kuwaitis in Camp "X-ray" in Guantanamo Bay, Cuba. He said their continuous detention without trial is against all values of human rights.


"Yeah. Shoulda just shot 'em when they were collected... No, wait. Would that have been worse?"

"The US should take a clear position regarding the prisoners in Guantanamo," said Al-Khorafi. He added the prisoners should either go to trial or be released if they were innocent.


Or be interned until the WOT's over...

Al-Khorafi also said keeping the prisoners without taking a clear decision on them was against human rights. "The Parliament was studying the possibility of inviting other parliaments in countries, which have prisoners in Guantanamo, for a meeting to exchange views on the issue," said Al-Khorafi.
He added the meeting is aimed at adopting a "group view" in the way these states demand the legal, international and human rights of the prisoners in Guantanamo. "We are against terrorism and any kind of aggression against others, but this does not mean we should accept the US continuous detention of those prisoners without taking them to trial," he added. Al-Khorafi called on the US to end this "tragedy" through legal procedures to put the prisoners on trial or to release them if there were no charges against them. Earlier reports indicated eight of the twelve Kuwaitis held at the camp will be released through an agreement between Kuwait and the US.
Posted by: Fred Pruitt || 07/31/2003 00:40 || Comments || Link || E-Mail|| [402 views] Top|| File under:
Eight dead in Yemen mosque shooting
A man shot dead eight worshippers and wounded two at a mosque in southern Yemen on Wednesday, security officials said. The motive behind the attack were not immediately clear. The officials said five men died on the spot and three died of their wounds later. The attack took place in Lahaj province, about 190 miles south of the capital Sanaa. Security sources said the gunman, who was arrested, could be a Muslim extremist with a grudge against moderate Muslims.
Militants have been involved in shootings and attacks on Westerners in Yemen, a hotbed for Islamists and the ancestral home of al Qaeda leader Osama bin Laden. Clashes between tribes and groups are also frequent in the poor Arab country where unlicensed weapons are widespread after years of civil war.

Followup, from Bahrain Tribune...
The gunman burst into the Koranic school of the mosque in the village of Yahar, before mowing down worshippers with machine-gun fire. Security officials said they remained unclear about the motives of the attack, although preliminary investigations suggested the gunman had suffered psychological problems since being stripped of his position as an army colonel after Yemen's 1994 civil war.


Not a Takfiri, just a garden variety nut, or maybe Dire Revenge™...
Posted by: Fred Pruitt || 07/31/2003 00:16 || Comments || Link || E-Mail|| [287 views] Top|| File under:
Europe
UN War Crimes Tribunal Sentences Stakic to Life
Edited for brevity.


The U.N. war crimes tribunal for Yugoslavia imposed its harshest punishment to date Thursday, sentencing a Bosnian Serb politician to life in prison for exterminating or deporting thousands of Muslims and Croats in 1992. Though acquitted of genocide, Milomir Stakic was convicted of being a leading figure in a racist campaign of persecution "to achieve the vision of a pure Serbian state," according to a summary of the verdict read in court. Stakic, a 41-year-old doctor, was convicted of directly planning and coordinating war crimes and was held responsible for subordinates who killed 1,500 people and forced at least 20,000 non-Serb civilians from their homes in the northwestern Bosnian municipality of Prijedor, where he was mayor.

It was the third acquittal on genocide charges by the Yugoslav tribunal, and was another signal that the court is demanding rock-hard proof of an intent to destroy a group of people because of their race, religion or ethnicity. The Hague court has only convicted one defendant - Bosnian Serb Gen. Radislav Krstic - of genocide. Until Thursday, Krstic's 46-year sentence was the harshest on record for the tribunal. He is appealing.

Stakic was convicted on five counts of crimes against humanity and war crimes, specifically extermination, murder and persecution. He was acquitted on three counts of genocide, complicity in commit genocide and inhumane acts. Stakic will be eligible for release after 20 years in prison and will receive credit for the two years and eight months he has been in custody.

Posted by: Dar || 07/31/2003 4:03:34 PM || Comments || Link || E-Mail|| [424 views] Top|| File under:
Iraq
'Solid case' building for Iraq weapons, search leader says
The U.S. is building "a solid case" that Saddam Hussein had weapons of mass destruction programs, said a leader of the search team in Iraq. "We are getting the active cooperation of Iraqis who were involved in that program" and "solid evidence is being produced," said David Kay, a former United Nations inspector whom the Central Intelligence Agency tapped to be its representative on the Iraq Survey Group. Kay said the team wouldn't release "partial information" on its search, even as he confirmed that no weapons of mass destruction have been found. The search has been underway less than two months.


No release of info in dribs and drabs, going to have one massive show and tell when he's done.


The Bush administration is under pressure to show evidence of what was its primary rationale for war. Democrats, including some who are vying to oppose President George W. Bush in the 2004 election, say the threat from weapons of mass destruction may have been exaggerated or based on flawed intelligence.


Weaving their own rope, putting it around their necks and getting up on the chair. The only question now is when does George kick the chair out from under them.


Kay spoke with reporters in the U.S. Capitol in Washington after giving a three-hour private briefing to the Senate Armed Services Committee. "America and the world must exercise patience," Republican Senator John Warner of Virginia, the panel's chairman, said. The search team is committed to producing "sound facts and information" and won't make "any dramatic public announcements at this time," he said.


"We're looking to see if we can get time during the Democratic convention."


Kay's briefing to Congress was his first since joining the Iraq Survey Group. He was accompanied by the group's director, Army Major General Keith Dayton. Dayton echoed Kay's positive assessment. "Every week, it is phenomenal what we are finding," he said. "I am much more optimistic and confident that we are going to come to a good resolution of this in good time."


It's not like we're hiding the fact that we expect to find a WMD program, but the Donks just keep marching toward the cliff.


Administration officials insist these weapons existed and evidence of them will be found. Warner and Kansas Republican Senator Pat Roberts, a armed services' panel member who's also chairman of the Intelligence Committee, urged patience. "This is a step-by-step process," Roberts said. Hussein spent "20 years and 10,000 Iraqis and millions of dollars on a program of denial and deception. We've had six weeks." Kay said the team "will not come forward with evidence until we have three criteria:" multiple sources from Iraqis, documents and physical proof. Kay labeled "completely inaccurate" a Washington Post report today that Iraqi scientists who have been questioned by U.S. officials continue to deny that Hussein was developing weapons of mass destruction.


So they are talking, bet they'll open up even more when we set Sammy's head on the table in front of them.
Posted by: Steve || 07/31/2003 3:59:52 PM || Comments || Link || E-Mail|| [417 views] Top|| File under:
Solid Progress in WMD Search?
Edited for brevity.


An adviser to the CIA hinted Thursday that U.S. and coalition personnel were close to a breakthrough in the search for weapons of mass destruction in Iraq. David Kay, the agency's special adviser for the weapons search, said "solid progress" was being made and that Iraqi scientists involved in the weapons programs are "collaborating and cooperating." He also said searchers were using documents from Saddam Hussein's regime in the search. Kay, a former chief weapons inspector for the United Nations, said new evidence has been uncovered about how the Iraqis misled U.N. inspectors. "The active deception program is truly amazing once you get inside it," he said. "We have people who participated in deceiving U.N. inspectors now telling us how they did it."

He said details about the search won't be released until three criteria are met: "multiple Iraqis" who are willing to talk about the weapons program, several documents are uncovered about the weapons and physical evidence of the program is obtained. "We do not want to go forward with partial information that we have to retract afterward," he said. "We're building a solid case that will stand, and we welcome international scrutiny of that case after we have the evidence assembled."
Posted by: Dar || 07/31/2003 3:43:41 PM || Comments || Link || E-Mail|| [302 views] Top|| File under:
Uday and Qusay still on ice
Edited for brevity.


The U.S.-led authority in Iraq said Thursday it was working on burial arrangements for Saddam Hussein's two sons more than a week after they were killed by U.S. troops in the northern city of Mosul. "Uday and Qusay are still being looked after by the coalition authority," a spokesman for the Coalition Provisional Authority told reporters. "We are holding very wide consultations with religious leaders, tribal leaders and members of the Governing Council who have given us advice on how to proceed and we have contacted the relevant authorities and are finalizing plans for their burial."


Feed them to pigs. They could finally contribute something positive to the world.


Muslim traditions stipulate that the dead must be buried as soon as possible, but the U.S. authorities have said they would hold onto the bodies of Saddam's sons until their relatives came to claim them.
Posted by: Dar || 07/31/2003 2:47:14 PM || Comments || Link || E-Mail|| [302 views] Top|| File under:
Anti-US cleric rallies recruits for Islamic army
EFL


Around 10,000 young men have come forward to join an "Islamic army" in the holy city of Najaf, according to Muqtada al-Sadr, the fiery cleric who is trying to become the unchallengeable leader of Shia opposition. Mr Sadr has denounced the country's US-appointed governing council as a puppet. Opposition to the Americans in the Shia south remains largely peaceful, although volatile, but hints of potential trouble are growing.


(gleefully writes the al-Guardian)


Few cities welcomed the fall of Saddam Hussein more enthusiastically than Najaf, and few of its powerful clerical dynasties were more delighted than the Sadrs - Saddam had killed two of their ayatollahs. It is in this devout environment that the 30-year-old Muqtada al-Sadr is taking advantage of the reputation of his father, Ayatollah Mohammed Sadiq al-Sadr, who was killed in 1999 along with one of Mr Sadr's older brothers.


Riding his dad's coat tails.


Mr Sadr has been putting pressure on the Americans using the Shia tradition of mass demonstrations, of the kind which helped to bring down the Shah of Iran in 1979. In a recent sermon, held in the nearby mosque of Kufa, he urged volunteers to come forward and join an Islamic army. He called it the "army of al-Mahdi", the so-called "hidden imam" who disappeared in AD874 and is expected to return one day, like a messiah, to save the world.


So does that mean it's a "hidden" army?


In the following week's sermon, according to Mr Sadr's spokesman, Sheikh Aws al-Khafaji, the cleric was able to thank the 10,000 volunteers who had come forward.


So did they all show up at once, or did they sign up one at a time? Anybody seen them? Oh, I forgot, it's a "hidden" army.


Exactly what kind of force Mr Sadr has in mind remains obscure, since he is wary of courting arrest by US forces. "I can't say what weapons the army will have," Mr Khafaji said. "It will not fight with sticks, and it is not just a large crowd of protesters. It is an army."


"Trust me, I'm a cleric."


As a crowd of young men, many in Shia turbans, milled about in an anteroom, the spokesman added: "Muqtada wants them to get out of the cities, but not out of Iraq now. Having troops in the cities frightens people. For the time being Muqtada is not considering calling for jihad against the US occupation. We want to prove we are peaceful if they are peaceful."


We're very peaceful. You're still breathing, aren't you?


At the US marine base on the edge of Najaf, Colonel Christopher Conlin said Mr Sadr was "an immature kid, manipulated by others". He pointed out that there have been no fatal attacks on US troops in Najaf or any cities in the Shia south. He is also happy that the protests which racked Najaf last week have died down. Nearly two weeks ago, several thousand people gathered in the city in response to a call from Mr Sadr on local TV claiming the Americans had surrounded his house and were about to arrest him. Col Conlin said there had been more US troops on the streets only because of an unannounced visit by the US deputy secretary of state for defence, Paul Wolfowitz. He subsequently sacked the TV director for incitement and broadcasting untruths.
"There were no protests this weekend," the colonel added. "It was because the city's respected citizens and the town council told people not to do it. The last thing the other clerics want is having people create trouble." Col Conlin said many people who attended protests last week were from the poor and largely Shia areas of Baghdad where Mr Sadr's father set up extensive mosque-based welfare systems in the 1990s, as Iraq was suffering from sanctions. They also included Sunnis bussed in from Falluja, Mosul and Tikrit.


Bussing in protestors from out of town, huh. Wonder where they learned that?


Mr Sadr's murky relationship with Iran is also causing the US concern. He was given a high-level welcome in Tehran three weeks ago, although the Iranian authorities say they are trying to restrain him.


Sure you are.


In the streets around the Imam Ali shrine, opinions of Mr Sadr are divided. Some deplore the splits in the Shia community.
"Most demonstrators are not from here," said Thu-al-fiqar Mohammed, who runs a mobile phone shop. "They see we have stability and order and are just trying to sow confusion."


Can't have stability and order without holy men in turbans running things, it sez so in the book.
Posted by: Steve || 07/31/2003 2:14:54 PM || Comments || Link || E-Mail|| [384 views] Top|| File under:
Japanese Lawmakers Depart for Iraq
A delegation of Japanese lawmakers left for Iraq on Thursday to assess whether it is safe enough for Japanese forces to aid in Iraq's reconstruction and support peacekeepers.


The legislators are going to determine if it's safe enough for their military? Isn't that supposed to be the other way around?


The delegation, led by former Foreign Minister Masahiko Komura, will travel to Jordan before arriving in Baghdad on Saturday, a parliamentary official said. Prime Minister Junichiro Koizumi has said Japan's Self-Defense Forces would help with humanitarian assistance and reconstruction, but only if conditions in Iraq were deemed safe. Koizumi had to overcome Japan's post-World War II aversion to militarism to win parliamentary support for the troop deployment. It would be the first dispatch of Japanese forces to a combat area since the 1940s. Polls show the Japanese public is concerned about the mission's danger.


The American public is concerned, too, but that didn't stop us (thank goodness).


Kyodo News reported that the group of lawmakers will meet L. Paul Bremer, the chief U.S. administrator for Iraq, to discuss the Japanese soldiers' mission. The delegation also plans to visit the Baghdad airport and hospitals. Japan could send up to 1,000 soldiers to Iraq as soon as October, local media have reported. Komura's delegation will return to Tokyo on Wednesday after stopping in Dubai in the United Arab Emirates.
Posted by: Steve White || 07/31/2003 12:02:56 PM || Comments || Link || E-Mail|| [541 views] Top|| File under:
Powell: Saddam is 'piece of trash'
US Secretary of State Colin Powell has called former Iraqi leader Saddam Hussein "a piece of trash waiting to be collected" but has declined to say how long it may take US forces to find him. "Saddam Hussein is no longer bad news. He's a piece of trash waiting to be collected," Powell said in an interview today. "The noose is tightening but I can't speculate on how close one might be to actually capturing Saddam Hussein."


Colin seems to have picked up some of Rummy's style.


Several nations, notably India and France, have said they would need a broader United Nations mandate to send their forces to take part in the occupation of Iraq following the US-led campaign that toppled Saddam from power this spring.


India might take a basic UN resolution approving US action, France wants the UN to have total control.


Powell said he was considering whether and how a new UN resolution might be crafted but had not made a recommendation to US President George W Bush. He also said he did not believe the United States would need to cede the authorities granted to it under UN Security Council resolution 1483, which confirmed the United States and Britain as occupying powers in Iraq.
"At the moment I don't see a need to cede any of the authorities granted to us under 1483 or other international conventions that guide our actions in Iraq," Powell said, a stance at odds with that of countries like France which want to see a central UN role in Iraq.


"So go piss off, I'm busy."
Posted by: Steve || 07/31/2003 11:47:28 AM || Comments || Link || E-Mail|| [305 views] Top|| File under:
Jafari Iraq's first rotating president
BAGHDAD: Iraq's interim Governing Council named yesterday Ibrahim Jafari of the Shiite Dawa party as the US-approved body's first president, a Kurdish official announced. Jafari, the Dawa spokesman, was chosen to be the council's president based on his name being the first alphabetically among the nine council members who will share the rotating presidency, Barham Saleh of the Patriotic Union of Kurdistan said. "There was a consensus on the alphabetical order. It was the best solution," said Saleh of the presidency, which will change monthly. Jafari will be followed as president by two fellow Shiites, who count a 60 per cent majority in Iraq: the Pentagon-backed Ahmed Chalabi and Iyad Allawi, a former Baathist and longtime member of the exiled opposition. The line-up of rotating presidents includes five Shiites, two Sunnis and two Kurdish members of the 25-strong council, reflecting Iraq's ethnic diversity. Saleh said US overseer Paul Bremer and the top British official in Iraq, John Sawers, attended the session of the council. The council, which is tasked with skippering Iraq until democratic elections no earlier than 2004, had to avoid aggravating the country's ethnic and religious fault lines in making the delicate decision.
Posted by: Fred Pruitt || 07/31/2003 00:33 || Comments || Link || E-Mail|| [307 views] Top|| File under:
In Najaf, Justice Can Be Blind but Not Female
The United States Marine colonel supervising the reconstruction of Najaf's government indefinitely postponed the swearing in of its first-ever female judge today after her appointment provoked a wave of resentment, including fatwas from senior Islamic clerics and heated protests by the city's lawyers. The sudden firestorm was emblematic of the tension between the American desire to leave an imprint on the levers of government in Iraq versus a conservative religious establishment determined to fight what its sees as a military invasion dragging Western cultural norms in behind the tanks. Some of the Iraqis protesting the appointment were women, leaving the Americans even more surprised and confounded. "There is a woman on the Governing Council and nobody batted an eye," said Lt. Col. Christopher C. Conlin, the senior commanding officer here. "Sometimes you just don't know until you hit a point of sensitivity."


Either that, or the opposition picks its battles...

The swearing-in ceremony was scheduled for today for Nidal Nasser Hussein, a 45-year-old lawyer with a history of breaking precedent in Najaf. She was the first female lawyer to begin working here when she started 16 years ago. There are now 50. A huge white cake decorated with multicolored flowers surrounded by dozens of cans of chilled Pepsi sat at one end of the chief judge's somewhat battered chambers when Colonel Conlin arrived for the ceremony. Outside, a group of about 30 male and female lawyers were chanting in English: "No No Women" and "Out Out Roe," referring to Specialist

Rachel Roe

, a Wisconsin lawyer serving as the adviser to the court system in Najaf. A lone Marine gunnery sergeant prevented them from storming the chambers. "We refuse the appointment of a woman judge, because it contradicts Islamic law," said

Rajiha al-Amidi

, one of the women in the group protesting the appointment. "This is what the Americans wanted to achieve in the first place with their invasion, to undermine Islam."


"We prefer to live in our present state of bliss!"

A woman cannot be a judge, she explained, because "women are always ruled by their emotions."


... waving her hands and shrieking emotionally, as a woman named Ginsberg wearing a becoming black robe led her away.

Colonel Conlin huddled with Najaf's chief justice, who showed him at least three fatwas — religious fiats by senior clergy. One was dated June 5, well before the current controversy, but it carried extra weight because it was issued by Grand Ayatollah Ali al-Sistani, the most revered Shiite cleric in Iraq. A follower had asked the grand ayatollah two written questions — whether perfume was permissible to wear, given its alcohol content, and whether women could be judges. Although Islam forbids drinking alcohol, wearing perfume is fine, the grand ayatollah ruled, and as for judges, they had to be mature, sane and masculine.


Women, of course, are none of those, except possibly for antique, heavily zolofted lesbians...

Another fatwa was issued by Sheik Moqtada al-Sadr, whose decisions carry virtually no theocratic weight because he is a 30-year-old seminary student.


So why waste any time on what Junior sez? And he lies about his age. He's 22...

But he commands a mass popular following because of love for his late father, an ayatollah who opposed Saddam Hussein and was assassinated.


So maybe somebody should find a fatwa from Pop, instead. Children should be seen and not heard...

The young sheik wrote that filing a case before the female judge was forbidden.
"This will cause big, big problems in all governorates, in all cities," said

Iltifad Abdul Sadeh

, one of the female lawyers opposed to the idea. "It will lead to confrontations."


It's your country. Screw it up any way you want.
Posted by: Fred Pruitt || 07/31/2003 00:08 || Comments || Link || E-Mail|| [303 views] Top|| File under:
Southeast Asia
Terror suspect refused leave from jail
Indonesian judges have rejected a request to let terror suspect Abu Bakar Bashir out of jail to attend the congress of a militant Islamic group which he leads.


"You want us to do what? Get out of here!"


Chief Judge, Muhammad Saleh says Bashir can only address the congress of the Indonesian Mujahedin Council, which he has headed since 2000, through a written speech read out by someone else. The Judge has also banned Bashir from recording his voice to address the group's congress in two week's time in Central Java.


"We may be dumb, but we ain't stupid."
Posted by: Steve || 07/31/2003 11:29:22 AM || Comments || Link || E-Mail|| [317 views] Top|| File under:
Witness: al-Qaida Aided Indonesia Attacks
A suspected Muslim radical testified Thursday that the al-Qaida terror group financed Southeast Asian militant attacks in Indonesia, possibly including the Oct. 12 Bali blasts that killed 202 people. Wan Min Wan Mat's testimony, via videolink from a Malaysian prison, was the strongest indication yet of a financial link between al-Qaida and Jemaah Islamiyah, the regional terror group blamed for carrying out the bombings.
Wan Min was testifying at the trial of Ali Ghufron, alias Mukhlas, an alleged senior operative of Jemaah Islamiyah. Ghufron is charged with carrying out the two nightclub bombings on Bali in October, 2002.
Wan Min, a prosecution witness who allegedly supplied weapons and arms training to Muslim militants in the Philippines, testified that earlier in 2002 he gave $35,500 in three installments to Ghufron, who was then in Thailand.


The guys who hand out the money make the best witnesses.


"It was for terror attacks in Indonesia," Wan Min said. "I don't know whether it was used for Bali. From my conversations with (Ghufron), I heard that that the money came from outside sources," Wan Min said. When asked by prosecutors what he meant by outside sources, Wan Min replied slowly but clearly: "Al-Qaida."
Wan Min was arrested in Malaysia in September and is being held for allegedly maintaining ties to terrorist groups. His testimony was the clearest yet publicly naming al-Qaida as a possible financer of terror attacks organized by Jemaah Islamiyah - which is said to be seeking to set up an Islamic superstate in Southeast Asia. In the past, Indonesian police have said the Bali bombings were financed with robberies of a jewelry shop and by donations from radical Muslims in Indonesia.


The big money comes from places with lots of sand.


In Thursday's testimony, Wan Min said Ghufron attended meetings in Thailand to plan terror attacks in Indonesia. But Ghufron denied that. "Nothing happened in Thailand," he said. "I was just running and trying to hide."


I find this interesting. They admit to bombing, stealing and everything else, but swear up and down that nothing ever happened in Thailand. It makes me wonder what really is going on there.


Ghufron had earlier told a court that he was the operations chief of Jemaah Islamiyah and fought alongside Osama bin Laden in Afghanistan in the 1980s. Ghufron's attorneys played down Wan Min's testimony and criticized the Malaysian law allowing suspects to be held without charges being filed. Wan Min is among scores of alleged Islamic militants detained without trial in Malaysia and Singapore, and accused of involvement in Jemaah Islamiyah plots. "He is not free," defense lawyer Wirawan Adnan said. "The witness is clearly under duress at a detention in Malaysia and held under their Internal Security Act, which is widely known and condemned worldwide as it violates human rights."
Wan Min grinned to Ghufron several times and exchanged waves via the videolink.


"Look at me, I'm somebody."
Posted by: Steve || 07/31/2003 10:43:01 AM || Comments || Link || E-Mail|| [281 views] Top|| File under:
Army intelligence chief resigns after Manila rebellion
The Philippine army intelligence chief resigned yesterday following a failed mutiny by junior officers and soldiers demanding military reforms. President Gloria Macapagal Arroyo accepted the resignation of Brigadier General Victor Corpus, who said he quit to ease restiveness among soldiers following Sunday's bloodless uprising. About 300 soldiers and officers who took over a ritzy commercial and shopping complex in Manila's financial district had demanded Corpus' resignation. They accused him of incompetence and involvement in a recent deadly bombing to justify more military aid from Washington. The mutineers, being detained and interrogated at military intelligence headquarters, also demanded Defense Secretary Angelo Reyes and National Police chief General Hermogenes Ebdane resign. "The putschists are asking for my resignation. Although I can honestly say that their accusation that I had a hand in the Davao bombing is without basis, I think that it is best for all that I get out of the picture." The mutineers claimed Corpus was in the southern city of Davao when a bomb exploded in a crowded wharf, killing 16 people in April. They said Corpus was either involved or so incompetent he failed to detect and foil the attack. "In chess, when a queen is beleaguered, it is sometimes necessary to sacrifice a knight to save the game. I feel that the restiveness will not calm down with my continued presence," Corpus said. Corpus, a former communist guerrilla leader, became the first military official to step down following Sunday's drama.


Corpus actually sounds like a real officer. I'd give a lot to know what the true state of affairs is, though...
Posted by: Fred Pruitt || 07/31/2003 00:08 || Comments || Link || E-Mail|| [312 views] Top|| File under:
Terror Networks
'Give me 72 raisins soon' says Amrozi
Amrozi smiles at death: I will be a martyr
By Darren Goodsir, in Denpasar, Bali, August 1 2003

Accused Bali bomber Amrozi said yesterday he was not afraid of dying and was looking forward to becoming a martyr.

Death is not a deterrent against people who think it is the entry ticket to an eternal party.
Two things would work:
lifelong imprisonment/humiliation (ie: lock in a cage and test cosmetics/bioweapons/medical research on them) or collective responsibility (punish their family and associates). The second is grossly unfair and violates several central tenets of western morality. We would find it impossible to stomach - but it would be the most effective method of ensuring these twerps didn't continue to surface.


Despite almost certainly facing a death sentence next week for his part in the Kuta nightclub attacks, he joked, laughed and sang songs about future terrorist acts.


I really hate this guy. As an aside, SBS reported (i think i only caught it in passing) that someone with a name resembling Sheikh Yassin is supposed to be visiting Australia next month. I don't know if it is THE Sheikh Yassin: i googled and found no info. Apparently "Muslim Productions" is bringing him out. I googled them: no info. Keysar Trad and the Mufti of Australia want to keep this person and other Islamofascists out (to their credit). SBS of course tried to spin it as though the Islamofascists were no threat and Keysar Trad and the Mufti don't speak for all muslims.



"Even though I will soon be dead, our mission will be continued by our children and grandchildren," he told Australian journalists from his cell, waving his arms around in apparent delight at the attention.



collective responsibility is the antidote to this



"It will never stop. There will be a million more like me who will follow . . . Their name will not be the same as mine, but they will behave the same as me. And the smile, that too will probably be different from mine."


he just loves what he's done. collective responsibility and the cage



Not once did he show remorse, laughing aloud when asked if he wanted to pass on a message to the families of victims killed in the October 12 attacks.

Sporting a new green and white Muslim hat, knitted by his wife for judgement day, he strolled barefooted into the prison yard on the outskirts of Denpasar, his arms gripped tightly by police guards. Handcuffed, wearing shorts and a garish T-shirt, Amrozi, 40, the most famous of the bombing suspects, said he had dreamed since childhood of dying as a martyr for Allah.



hence it's no punishment just to kill him. The CAGE the CAGE



Asked if he had anything to say to Australian victims, he replied: "They are already dead . . . so how can I possibly say anything to them?"


smartarse



When asked if he had a message for your his wife, he replied: "Just to be patient. And ask her to pray or me so that I can get a martyr's death. I still want a martyr's death.


i humbly pray that my husband can go and fuck 72 virgins in heaven. Amen, Allah is great.



"Even though I didn't get a martyr's death in the Bali bombing, if I am released from jail, I will do jihad again."



THE CAGE TEST CHEMICALS ON HIM. TEST NEUROSURGERY ON HIM


And how about your children who will have no father, he was asked.

"Their future will be determined by Allah," he said, "not humans."


collective responsibility



Halfway through the surreal banter, Amrozi burst into song, one of a number of tunes he has penned since being arrested last November. It called for ongoing terrorist acts and vengeance for the oppression of Muslims all over the world.

"This is us, the warriors of Allah," he sang.

"We are not shaken by the death penalty; Always continuing jihad, whatever happens."

It ended: "Get rid of cruel Zionists; Get rid of the Christian filth; Yell to Allah, Alluah Akbar; This is my song."



It's got a catchy beat. Might be able to dance to it: I'd like to do the ball-grip dance followed by the twist-and-yank followed by the cage and testing-neurosurgery shuffle.



However, he had only harsh words for his youngest brother, Ali Imron.

Imron has given detailed confessions to police and willingly testified against Amrozi, and the eldest of the three brothers, Mukhlas, the operations boss of Jemaah Islamiah, the terrorist gang behind the blasts, which killed 202 people, including 88 Australians.



thank goodness the brother sqwarked


"Of course, we are different. I cannot recognise him. He dresses more and more like a lawyer. The eggs that we came from are different, aren't they?"


i dunno. Three bad eggs in a row. Still, you can't make an omelette without breaking some more eggs.



- How do you feel about receiving the death penalty?

"Yes, good. It will be a martyr's death and that is what I am looking for. When you die as a martyr, you feel nothing . . .

"It is much different to other ways of dying, which can be very painful."

- Are you scared of dying?

"I'm not scared at all."

- Are you still happy?

"I never feel unhappy."



THE CAGE THE CAGE GIVE HIM THE CHIMPS CAGE AND THE TESTING



The five-man panel of judges, who have listened to more than 40 witnesses since the hearing started on May 12, will deliver their verdict on Thursday. The prosecution has argued for a death penalty, with more than 10 of the 50 suspects captured since the blasts also facing a similar sentence.


Posted by: Anon1 || 07/31/2003 9:09:24 PM || Comments || Link || E-Mail|| [466 views] Top|| File under:
Korea
North Korea: How Not to Handle a Tyrant
C'mon, Rantburgers, don't fade on me yet (lazy eastcoasters)... help me hate this:


There they go again. In a July 31 speech in Seoul, U.S. Undersecretary of State for Arms Control & International Security John Bolton called North Korean strongman Kim Jong Il one of the world's "tyrannical rogue-state leaders" and mused publicly how Kim lives in luxury while his people starve. It reminds me of President Bush's statement in March, 2001, that Kim couldn't be trusted. Infatuated with what they consider candor, the Bush folks too often substitute rhetoric and name-calling for policy. O.K., so Kim is a tyrant and lives in luxury while his people starve. What's U.S. policy toward North Korea? ...But their language is undiplomatic and counterproductive.


K, a fair and balanced look...


Such name-calling often generates fistfights on playgrounds. But on the world stage, comments like these merely raise the temperature on the volatile Korean Peninsula, enflaming Pyongyang's paranoia about an imminent U.S. attack. And in the absence of a clear policy, such statements simply undermine America's national-security interests. Indeed, what passes for North Korea policy in Washington already has been botched.


shoulda let DOD handle it


In pressing for talks with North Korea aimed at defusing tensions, the Bush team first insisted that Kim dismantle his nuclear programs before talks begin, then demanded that discussions take place only with South Korea, China, and Japan present. That was a nonstarter. Indeed, the Bush team already is backing off its demands. It already has met with just the North and China instead of all the parties. And it did so before any dismantling had taken place. The problem was that the Bush team has already met with just the North and China instead of all the parties. And it did so before any dismantling had taken place.
We are not supposed to solve world problems unilaterally... repeat... we must always solve world problems unilaterally


I'm sorry, but that string of statements is redundant and repeats itself and it's redundant. I'm not sure it makes any sense, either. Also. Too...

Further discussions will include the other players, an Administration official said on July 31, but they will take place before any North Korean nukes are taken apart. The purpose of the talks is to discuss ways to achieve a verifiable and irreversible destruction of North Korea's nuclear program, the Administration now says. Nothing wrong with that — the goal makes perfect sense. My question: Why couldn't this have happened long ago? I think divisions within the Administration are at least as much to blame for the delay as any intransigence from the Kim regime. The Bush Administration hasn't had a coherent policy from the get-go....


Who has? North Korea? Ranting and raving and threatening a sea of fire isn't a coherent policy. It's not even coherent. South Korea? "Give them what they want — maybe they won't hurt us" may be coherent, but it's not a policy. China? If they had any idea what to do with their insane stepchild they'd have done it.

...So what should the U.S. do now? U.S. Representative Curt Weldon (R-Pa.), a shrewd foreign-policy expert, recently led a bipartisan congressional delegation to North Korea and came away with some reasonable proposals to break the logjam. To satisfy the North's security concerns, Weldon suggests a one-year nonaggression pact between Washington and Pyongyang.


...we have one, it's called an "armistice"


Washington also would recognize Kim's regime and open a mission in Pyongyang. In return, the North would renounce its nuclear-weapons program, permit inspections of its nuclear facilities, help develop a complete inventory of its weapons and materials, and rejoin the Nuclear Non-Proliferation Treaty. And in the final part of the first phase, the U.S., both Koreas, Japan, Russia, and China would hammer out an economic and security arrangement for the Korean Peninsula, with funding of up to $5 billion a year in aid for a decade.


So we meet with the NKORs privately and negotiate a deal that the rest of the world will just show up and sign... simplisme, no?


After all this happens, the nonaggression pact would become permanent. To stop the North's weapons proliferation, it would be required to sign the Missile Technology Control Regime. The Stalinist state also would have to lay out a timetable for improving human rights and assume observer status with the Helsinki Commission, a U.S. agency that monitors democratic, economic, and human-rights developments. And in one of Weldon's pet projects, Congress would establish links with North Korea's parliament to develop programs on everything from agriculture to judicial systems to environmental cooperation. This scheme has much to recommend it. It should allay North Korean fears of a U.S. attack and defang Kim's nukes. It would give the North Koreans the legitimacy they crave at little cost to the U.S. It also would demonstrate solidarity among North Korea's neighbors — something the Bush Administration has sought with mixed results so far. The success of the Weldon plan depends on key factors that are also still unknowns: Does Pyongyang intend to develop nukes regardless of what the U.S. does? Can Pyongyang be integrated into the world economic community in this timeframe? Finally, can any deal be verified and enforced? After all, U.S. intelligence knew nothing about the highly enriched uranium program for years. As things stand now, the North could destroy that operation and its Yongbyan facility, and we still wouldn't know of a third, fourth, or fifth site where nuclear work might be ongoing. Then again, we won't know the answers until the U.S., North Korea, and its neighbors sit down, talk, draft a proposal, and sign it. The sooner, the better, for everyone. In the meantime, Bush and his aides would do well to stop the name-calling.


AAAAGGGHHH!!!




Please edit, with a bullet. On second thought dump the whole mag. Business Week???
Posted by: Mark IV || 07/31/2003 10:23:56 PM || Comments || Link || E-Mail|| [489 views] Top|| File under:
Syria-Lebanon
Report: Syria has 100 nerve-gas missiles aimed at Israel
Syria has at least 100 long-range ballistic nerve-gas missiles aimed at central Israel, Jane's Foreign Affairs reported this week. A senior Israeli defense source told Foreign Affairs that the missiles are equipped with VX, the most lethal nerve gas, and that the Syrians have now achieved their aim of balancing Israel's nuclear advantage.


Now, where do you suppose they got VX, I mean it's not like they could go borrow some from their neighbor. Oh, wait....


Meanwhile, a senior U.S. official told Prime Minister Ariel Sharon that Syria today is incapable of stopping the activities of terror organizations operating in south Lebanon or the flow of money and military supplies from Iran to the area, Israel Radio reported Thursday morning.


Incapable, or unwilling?


The same source said that the U.S. has detected that Syrian President Bashar Assad is experiencing difficulty in controlling the advisors of his late father, former president Hafez Assad. While these advisors had little influence when the elder Assad was alive, today they are setting Syrian government policy, the report said. The senior aides wield great influence today, and they are exploiting the younger Assad's inexperience in order to maintain a tough line which is preventing any possibility of stopping the flow of weapons and money to terrorists in south Lebanon, as well as their operations.


Evil advisors usurping power from the young prince, old arab tradition.


The source also said that Bashar Assad is unable to deliver on his promises to U.S. Secretary of State Colin Powell that would get Syria removed from the U.S. list of states supporting terror.


We noticed, so did Colin.
Posted by: Steve || 07/31/2003 12:33:10 PM || Comments || Link || E-Mail|| [394 views] Top|| File under:
Korea
Russian Ambassador: N. Korea Backs Nuclear Talks
MOSCOW (AP) - North Korea's ambassador to Russia said Thursday his country supported multilateral talks to ease tensions surrounding Pyongyang's nuclear program, the Russian Foreign Ministry said.


"Heel, boy! Heel I say!"


North Korea has previously said it would be willing to participate in multilateral talks on the condition that it first has bilateral talks with the United States. Washington has insisted on talks involving a number of countries, including South Korea and Japan.

The ministry, in a statement, said that Pyongyang is ``making active efforts'' toward multilateral talks, suggesting no agreement on holding talks had been made yet. In the past, North Korea has rarely announced major policy shifts through low-ranking officials such as ambassadors.


"Especially running-dog Russian ones!"


The Russian Foreign Ministry statement said Ambassador Pak Ui Chun, during a meeting with Deputy Russian Foreign Minister Yuri Fedotov, said his insane leadership had instructed him to express North Korea's support for multilateral talks with the participation of Russia. ``As instructed by his goof-brained leadership, the ambasassdor said that North Korea supports conducting six-sided talks with the participation of Russia on resolving the current complex situation on the Korean Peninsula and is making active efforts toward their realization,'' the statement said.

The Foreign Ministry expressed ``satisfaction at this constructive decision of the moment by Pyongyang.''

Earlier Friday, U.S. Undersecretary of State John Bolton said in Tokyo that North Korea had not agreed to a U.S. proposal for multilateral talks, which would include Japan, China, South Korea and Russia.

Russia, which has been on the sidelines in the nuclear standoff between the United States and North Korea, is eager to play a high-profile role on the Korean peninsula, a economically important region.


Curb your dog, Vlad!
Posted by: Steve White || 07/31/2003 12:08:01 PM || Comments || Link || E-Mail|| [298 views] Top|| File under:
Africa: West
U.S. Asks U.N. for Liberia Peace Force
This is masterful: we ask the UN for permisson. They'll take weeks, weeks to decide. In the meantime we can't land the Marines -- why, that would be so unilateral of us. And that gives LURD the time to make sure Chuckles engages a lamppost via a piano wire.
The United States asked the U.N. Security Council on Wednesday to authorize a multinational force to help implement a cease-fire in war-ravaged Liberia and then replace it with U.N. peacekeepers by October. U.N. Secretary-General Kofi Annan urged west African nations to immediately announce the date for deployment of the troops they are assembling to be the vanguard of the multinational force.


"Somebody decide something! You guys are making me look ineffectual!"


The draft resolution makes no mention of participation by U.S. troops, despite international calls for the U.S. military to take the lead in ending a conflict between troops loyal to President Charles Taylor and rebels trying to oust him. President Bush said Wednesday the conditions he set for a Liberian rescue mission still exist: ``Charles Taylor must go, cease-fire must be in place, and we will be there to help'' the force being sent by the Economic Community of West African States, known as ECOWAS.


Logistics and support still seem to be the limit.


U.S. Ambassador John Negroponte introduced the resolution at a closed council meeting and made clear the United States wants the West Africans to lead the multinational force. ``At the moment what we're talking about is providing support to ECOWAS and the United Nations in this effort to bring peace to Liberia and to enable us to deal with this desperate humanitarian situation,'' he said. Annan expressed deep concern at the delay in the arrival of the 1,500-strong West African force and the worsening plight of the Liberian people. ``The Nigerians, or ECOWAS ... should indicate to us today what the D-day should be for the deployment of the forces,'' Annan told a news conference. Nigerian President Olusegun Obasanjo said Tuesday after meeting British Prime Minister

Tony Blair

in London that peacekeeping troops might arrive in ``a few days.''


"Um, let's see, Tuesday, Tuesday ... nope, Tuesday's out, gotta go cut a ribbon on a highway in Lagos. Um, Wednesday, Wednesday ..."


Annan envisions the regional force being expanded quickly to a multinational force, hopefully led by the United States, and then replaced in a short time by a U.N. peacekeeping force. The secretary-general said Bush indicated the United States ``will support the efforts'' and expressed hope that once U.S. and ECOWAS forces ``are on the ground, the two forces will cooperate and make a difference in the lives of the Liberians, who are in such dire straights at the moment.'' The U.S. draft resolution would authorize the U.N. mission in Sierra Leone to provide logistical support to ECOWAS for a limited period as Annan requested, including transporting a Nigerian battalion to Liberia.


Correct me if I'm wrong, but a battalion is about 500 men, give or take. What in the world will 500 men do in Liberia? That size force couldn't even prevent the looting the womens clothing district of Monrovia.


It would establish a multinational force to support implementation of a cease-fire agreement, help establish security after Taylor's departure and the installation of ``a successor authority,'' and help ensure delivery of desperately needed humanitarian aid. The Security Council would also be asked to declare its readiness to establish a follow-on U.N. peacekeeping force and be ready to deploy it ``no later than Oct. 1.''


"Right after we deploy the replacement UN force for the Congo."
Posted by: Steve White || 07/31/2003 1:01:25 AM || Comments || Link || E-Mail|| [414 views] Top|| File under:
Home Front
DeLay calls truce 'paper thin'
JERUSALEM: A truce by Palestinian militants is "paper thin" and Palestinian leader Yasser Arafat must be further isolated if a new peace effort is to succeed, US House Majority Leader Tom DeLay told Israeli lawmakers yesterday. DeLay, on a tour of the Middle East, repeated calls for Palestinians to disarm militant groups as required by the U.S.-backed road map plan for Middle East peace. Speaking at a Knesset reception hall, DeLay Dismissed the truce called by Palestinian resistance groups a month ago, and said, "Murderers who take 90-day vacations are still murderers."


The man's on a roll. The Dems will be taking the gas pipe, of course...
Posted by: Fred Pruitt || 07/31/2003 00:29 || Comments || Link || E-Mail|| [384 views] Top|| File under:
Iran
US more ferocious than Saddam
TEHRAN: Iran's Supreme Leader Ayatollah Ali Khamenei told thousands of Islamist militants here yesterday that the United States was "a more ferocious wolf than Saddam's regime".


Yes. We are, just in a different way. Isn't it grand?

"The United States, despite its pretence of saving the Iraqi people, is a more ferocious wolf than Saddam's regime," state television quoted Khamenei as saying. "Hateful US action in different areas, particularly Iraq, can no longer deceive public opinion, as every day the world's hatred of the United States increases. Unacceptable pressure, installing a foreign ruler, demanding resources (from Iraq), anarchy ... have exposed the true brand of human rights and democracy offered by the United States to the people of the Middle East." Denouncing what he called a US propaganda campaign against Iran, Khamenei said "the United States, by way of propaganda and media complexes ... pretends their opposition to Islam stems from the call for holy war, terrorism and hate ... but it's a big lie, because Islam is exonerated from all such accusations."

Posted by: Fred Pruitt || 07/31/2003 00:27 || Comments || Link || E-Mail|| [301 views] Top|| File under:
Korea
U.S. Official Says North Korea a 'Hellish Nightmare'
Top U.S. arms negotiator John Bolton described North Korean leader

Kim Jong-il

on Thursday as a tyrannical dictator who lived like royalty while jailing thousands and keeping many hungry in a "hellish nightmare."


Ummm... Yep. That about covers it.

In a tough speech guaranteed to provoke a blistering North Korean response, the undersecretary of state also said Kim was mistaken if he thought threats to develop and proliferate nuclear weapons would weaken international resolve to halt Pyongyang's atomic ambitions through multilateral talks.


Ahhh... The testes approach...

His comments come at a delicate time, with Japan's Kyodo news agency reporting the U.S. and North and South Korea were in the final stages of discussing a proposal to hold three-way talks in early September. "The last year has seen Kim Jong-il accelerate these programs, particularly on the nuclear front," he said in a speech to the East Asia Institute, referring to proliferation. "The days of (North Korean) blackmail are over," he said. "Kim Jong-il is dead wrong to think that developing nuclear weapons will improve his security. Indeed, the opposite is true." Bolton, widely seen as a Bush administration hawk on North Korea, spent large parts of his speech painting a bleak picture of life for the average North Korean with Kim at the helm. He mentioned Kim's name dozens of times, and described him as one of the world's "tyrannical rogue state leaders."


Kinda the poster boy for the whole clan, in fact...

"While he lives like royalty in Pyongyang, he keeps hundreds of thousands of his people locked in prison camps with millions more mired in abject poverty, scrounging the ground for food," he said. "For many in North Korea, life is a hellish nightmare." North Korea is edging toward talks but has recently repeated its demand Washington drop its "hostile policy."


There's your answer, Kim.
Posted by: Fred Pruitt || 07/31/2003 00:21 || Comments || Link || E-Mail|| [300 views] Top|| File under:
Home Front
Bush Acknowledges 'Real Threat' of Terrorism
President Bush, in his first full news conference since March, warned today that there was a "real threat" of a new terror attack, possibly with hijacked airliners, but said he felt confident that it would be thwarted. "The threat is a real threat," Mr. Bush said, when asked about a warning from the Transportation Security Administration of possible plans by Al Qaeda militants to hijack commercial airlines in Australia, Europe or the United States. "We have got some data that indicates that they would like to use flights, international flights for example," he said, adding that Al Qaeda tended to "use the methodologies that worked in the past."


Unless they can come up with new ones. But we do know they go for booms...

"I'm confident we will thwart the attempts," he said. Separately, however, law-enforcement officials said that they were still assessing the credibility of the latest threats, and did not increase the government's threat level.
Posted by: Fred Pruitt || 07/31/2003 00:08 || Comments || Link || E-Mail|| [300 views] Top|| File under:
House majority leader says Palestinians bear burden for achieving peace
Calling himself "an Israeli at heart," House Majority Leader Tom DeLay told Israeli legislators during a lecture on Wednesday that the burden for achieving peace in Israel rests with the Palestinians, who he said must eradicate terrorism. Speaking a day after President Bush met at the White House with Israeli Prime Minister

Ariel Sharon

, DeLay said that Bush "made clear that the prospects of peace are the responsibility of the Palestinian Authority," which must "fight terror and dismantle terrorist capabilities." Bush also urged Sharon to ease restrictions on Palestinians and to restrain Israel's own actions. Yet DeLay, while declaring that Palestinians "have been oppressed and abused," said that the culprit was Palestinian leader

Yasser Arafat

. "Israel is not the problem," he said. "Israel is the solution."


Now watch him catch the flak for that...
Posted by: Fred Pruitt || 07/31/2003 00:08 || Comments || Link || E-Mail|| [374 views] Top|| File under:
Africa: West
Liberia: Peace team lands
An advance team of peacekeepers led by Nigeria has arrived in the civil war-hit Liberian capital, Monrovia. On Saturday, thousands of marines on board three warships are expected to arrive off the West African coast — but it is not clear if they will be sent ashore. More than one million people are trapped inside the capital — desperate for help. Food is running out and the fighting is continuing. Hundreds of civilians have been been killed in the city following fighting between government troops and rebels trying to topple President Charles Taylor over the past two weeks. Pentagon spokesman Lawrence Di Rita said it was "too early" to say whether US marines would take part on the ground if requested by the peacekeeping force. President Bush has repeated demands that a ceasefire be in place and President Taylor gone before any US involvement.

Posted by: Fred Pruitt || 07/31/2003 00:08 || Comments || Link || E-Mail|| [291 views] Top|| File under:
Who's in the News
31
[untagged]
Bookmark
E-Mail Me
The Classics
The O Club
Rantburg Store
The Bloids
The Never-ending Story
Thugburg
Gulf War I
The Way We Were
Bio
Merry-Go-Blog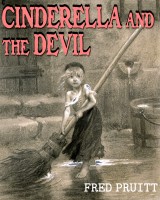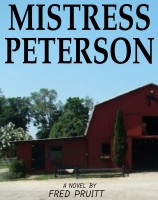 On Sale now!


A multi-volume chronology and reference guide set detailing three years of the Mexican Drug War between 2010 and 2012.

Rantburg.com and borderlandbeat.com correspondent and author Chris Covert presents his first non-fiction work detailing the drug and gang related violence in Mexico.

Chris gives us Mexican press dispatches of drug and gang war violence over three years, presented in a multi volume set intended to chronicle the death, violence and mayhem which has dominated Mexico for six years.
Click here for more information


Meet the Mods
In no particular order...


Steve White
Seafarious
Pappy
lotp
Scooter McGruder
john frum
tu3031
badanov
sherry
ryuge
GolfBravoUSMC
Bright Pebbles
trailing wife
Gloria
Fred
Besoeker
Glenmore
Frank G
3dc
Skidmark
Alaska Paul



Better than the average link...



Rantburg was assembled from recycled algorithms in the United States of America. No trees were destroyed in the production of this weblog. We did hurt some, though. Sorry.
100.24.113.182