Africa North
Tensions in Kufra following desert kidnapping
[Libya Herald] Tension remain high in Kufra following yesterday's seizure by militiamen, said to be Tebus, of five members of the army from a desert checkpoint near the Sudanese border. According to the Libyan news agency LANA, there have been air patrols in the area around a military checkpoint, 430 kilometres southwest of Kufra, to try and track down the kidnappers.

All five seized men are from Kufra, the head of Kufra military Council, Colonel Suleiman Hamid, has said. They are also reported to be members of Kufra's majority Zway community.

The kidnapping follows an incident four days earlier when, according to a local Kufra journalist Suleiman Alzwee. Tebu smugglers were coming from Sudan in three vehicles, two of which contained 50

undocumented Democrat

s while the third was packed with arms. They came across an army checkpoint which they tried to avoid but were pursued. In the chase, all three vehicles were shot at and eventually destroyed, killing one of the Tebu occupants. The other four Tebus were caught and tossed in the clink
Drop the rosco, Muggsy, or you're one with the ages!
. According to LANA, two are Libyan, the other two Chadian.

The fate of the

undocumented Democrat

s has no been disclosed.

In retaliation, a group of Tebu smugglers yesterday attacked the Oweinat checkpoint, capturing the five border guards who, says the Kufra journalist, were then taken to the Tebu town of Rebyana, some 150 kilometres west of Kufra.

They have been named as Khaled Atiya Al-Hasi, Muntasser Ibrahim Ali Al-Majbari, Salah Mansur Bu Amirah, Salah Amjawr and Mansur Senussi Al-Tarhouni. A number of shepherds are also said to have been

kidnapped

.

According to LANA, two of the attackers' vehicles were destroyed in the raid.
Posted by: Fred || 12/04/2013 00:00 || Comments || Link || E-Mail|| [210 views] Top|| File under: Arab Spring
Ansar quits Derna HQ in face yet larger protests; radio station torched
[Libya Herald] Derna has seen its third and largest day of protest during which Ansar Sharia abandoned its headquarters and apparently quit the town and a radical Islamic radio station was set on fire.

Crowds once again gathered at the Sahaba mosque before Asr (afternoon) prayers and then marched through the town, repeating their demands of the last two days that armed militias in the city get out and that the government send police and army units to take over security. Demonstrators returned to the mosque for Maghrib prayers and then a larger crowd, by some estimate in the thousands, again set off through the streets.

In the east of the city, some protestors broke away and attacked the Medina Radio station, which it was claimed had been broadcasting messages in support of Ansar Al-Sharia and calling for jihad. It appears that the building was

Molotov cocktail

ed but it was unclear how badly it was damaged. One eye witness told the Libya Herald that it had not been destroyed.

The demonstration, a mix of people on foot and in cars, then moved toward the Ansar Al-Sharia headquarters by Derna's western gate,a three-storey building, once a police training college, but until the militia took it over within the last three months, a hospital clinic. A claim by one eyewitness that the procession stretched for more than a kilometre has not been verified.

"By the time we reached the place" said a protestor, "all the Ansar Al-Sharia people had left with their vehicles and weapons. They obviously knew we were coming. There were just six guards there". Orders from the guards that the by-now large crowd should go away and disburse, were ignored. So the guards themselves left in six vehicles.
Posted by: Fred || 12/04/2013 00:00 || Comments || Link || E-Mail|| [200 views] Top|| File under: Ansar al-Sharia
Egypt Youth Leader Detained for Four Days
[An Nahar] Prominent Egyptian youth leader Ahmed Duma was tossed in the calaboose
Don't shoot, coppers! I'm comin' out!
Tuesday and ordered tossed in the slammer
Don't shoot, coppers! I'm comin' out!
for four days for organizing an unauthorized demonstration and assaulting security forces, judicial sources said.

Duma is the third pro-democracy activist to be detained within a week, as Egyptian authorities widen their crackdown on protesters since interim president Adly Mansour passed a law on November 24 that bans all unauthorized demonstrations.

"He has been arrested for participating in a violent protest outside a court. He is now being interrogated by the prosecution," his wife Nurhan Hefzy told Agence

La Belle France

Presse earlier.

Duma also wrote about his arrest on his Twitter account.

"I am now in Basateen

cop shoppe

. I don't know what I am accused of and what is the reason for my arrest," he tweeted Tuesday morning.

Judicial sources said Duma was being detained for four days for "using force and violence against security forces of Abideen court (in Cairo) and assaulting them".

The incident took place as Duma accompanied Ahmed Maher, another prominent activist, who was turning himself in at the court on Saturday.

Maher turned himself in after he was ordered arrested by the general prosecution.

Duma was also accused by the general prosecution of "organizing an unauthorized demonstration", the sources said.

Earlier Tuesday, a judicial source told AFP the prosecution is also investigating a separate complaint filed against Duma and another activist, Asma Mahfouz, for allegedly "insulting" army chief General Abdel Fattah al-Sisi, who is seen as the real power behind the nation's interim rulers.

Posted by: Fred || 12/04/2013 00:00 || Comments || Link || E-Mail|| [189 views] Top|| File under: Arab Spring
Africa Subsaharan
Nigeria military restores phone service in embattled city
[Pak Daily Times] Nigeria's military on Tuesday restored the mobile phone service in the embattled city of Maiduguri, a day after a major raid by Islamists which prompted a round-the-clock ban on movements.

The phones were switched off in May when a state of emergency was declared in the area, a move the military said would help block Boko Haram
... not to be confused with Procol Harum, Harum Scarum, possibly to be confused with Helter Skelter. The Nigerian version of al-Qaeda and the Taliban rolled together and flavored with a smigeon of distinctly Subsaharan ignorance and brutality...
from coordinating attacks in the northeastern city.

"The telephone lines in and out of Maiduguri were switched on... They should be working now," defence

front man

Chris Olukolade told AFP but he added: "I cannot say how long this will last."

The mobile network also worked briefly for one day in July. It was not clear if service had been restored across Borno state, of which Maiduguri is the capital. Several calls made from Lagos to Maiduguri went through on Tuesday and Olukolade said the decision was made "because the situation on the ground is conducive".

That explanation raised questions, however, as it came a day after a daring Boko Haram attack on air force and army bases in the city that caused heavy damage to military hardware.

Maiduguri residents voiced frustration Tuesday morning over the impact of the order to remain indoors, saying it left families without access to food and water.

"We are being punished unnecessarily," said Gambo Datti, a grocery seller and resident of the Damboa road neighbourhood. "I have a wife and five children. As I am talking to you now, we have nothing for lunch," he added. The Borno state government has announced the relaxation of the curfew, ordering residents to stay off the streets from 7:00 pm (1800 GMT) to 6:00 am. Maiduguri had been the epicentre of the four-year Boko Haram insurgency, which has cost thousands of lives.

The city had become safer in recent months and the military claimed the

Salafist tough guys

had been largely chased out of their historic stronghold.

But experts said the Monday attack served as a clear reminder that the

myrmidon

group remained strong and was still capable of attacking major urban centres.
Posted by: Fred || 12/04/2013 00:00 || Comments || Link || E-Mail|| [213 views] Top|| File under: Boko Haram
Boko Haram: 5 military planes destroyed, 24 insurgents killed
[AFRIQUEJET] The Nigerian Defence Headquarters on Monday confirmed the coordinated attacks on the Nigerian Air Force Base and some Nigerian Army locations in Maiduguri, the hub of the Boko Haram
... not to be confused with Procol Harum, Harum Scarum, possibly to be confused with Helter Skelter. The Nigerian version of al-Qaeda and the Taliban rolled together and flavored with a smigeon of distinctly Subsaharan ignorance and brutality...
terror activities.


But it claimed that security forces successfully repelled the attacks which occurred at the early hours of Monday.

Defence

front man

, Brig.-Gen. Chris Olukolade, said that two Nigerian Air Force personnel were

maimed

while 24 Boko Haram

forces of Evil

died during the exchange of fire.

Olukolade added that three military planes and two Nigerian Air Force Helicopters were destroyed during the attacks, adding that the helicopters have been the major weapon employed by the military in the attacks on the

bad boy

group in their camps.

The attacks, he said, temporarily disrupted normal flight operations to and from the Maiduguri Airport.

Nigerian airports and military bases are notorious for not having perimeter fences.

Military sources said the 'dare-devil' coordinated attacks was Boko Haram's way of blotting the effectiveness of the main weapon of destruction against them.
Posted by: Fred || 12/04/2013 00:00 || Comments || Link || E-Mail|| [238 views] Top|| File under: Boko Haram
India-Pakistan
Karachi tense as eleven more killed in violence
[Pak Daily Times] A leader of the Majlis Wahdat-e-

Mohammedan

een (MWM) and three members of Tableeghi Jamaat were among 11 people killed in separate incidents of

murder

in the city on Tuesday.

MWM Deputy Secretary General Maulana Deedar Ali Jalbani and his security guard Sarfaraz Ali were

bumped off

in a targeted attack near NED University within the jurisdiction of Mobina Town Police Station.

SHO Jamal Leghari said that Maulana Jalbani and Sarfaraz Ali were on their way to MWM office in Ancholi Society when six

gunnies

riding three

cycle of violence

s intercepted their car and opened fire. Maulana Jalbani and his guard died in the attack.

Their bodies were taken to Abbasi Shaheed Hospital

for an appointment with Dr. Quincy

and then to Ancholi Society.

Maulana Jalbani had contested elections from PS-126 as a candidate of MWM. He was also prayer leader at the Jamia Masjid Hussaini in Ayub Goth.

The killing sparked tensions in parts of the city, particularly in Shai-dominated areas such as Ancholi Society, Rizvia Society, Ayub Goth, Jaffar Tayyar Society in Malir and Abbas Town. Angry mobs staged protests and shouted slogans against the incident.

The MWM has announced three days of mourning to protest its leader's killing.

"The

liquidation

of the MWM Bloody Karachi


...formerly the capital of Pakistain, now merely its most important port and financial center. It is among the largest cities in the world, with a population of 18 million, most of whom hate each other and many of whom are armed and dangerous...


's deputy secretary general is an irreparable loss for peaceful and law abiding Paks," Shia leader Allama Raja Nasir Abbas said. He further said that his party would observe three days of countrywide mourning and a peaceful nationwide protest today (Wednesday).

The MWM leader also gave an ultimatum to the government, saying that culprits should be tossed in the calaboose
Drop the gat, Rocky, or you're a dead 'un!
within 24 hours "otherwise the MWM will devise a strict course of action".

Separately, a scout of Payam-e-Wilayat was

rubbed out

near Singer Chowrangi within the vicinity of Sharafi Goth Police Station.

Police said

the dear departed

, identified as Syed Zakir Hussain, worked at a garment factory. Police added the victim was waiting for a bus on road when unidentified

gunnies

, riding a

cycle of violence

, shot him dead and fled. Police said Hussain was presumably killed over sectarian rifts.

Also on Tuesday, three members of the Tableeghi Jamaat were

rubbed out

and two others

maimed

in a targeted attacked in North Nazimabad.

Police said the victims were returning from Madni Masjid after delivering a sermon when three

gunnies

on a

cycle of violence

opened fire on them.

SP Muhammad Akhtar said Maulana Abdul Majeed, Omar Khitab and Salman died in the attack while Qari Hanif was among the injured.

A man was also found dead in an empty plot in Sector 7-A, Baldia Twon on Tuesday.

Police said

the dear departed

, identified as Amjad Khan, worked at a factory. He was tortured to death after being kidnapped by unidentified persons, police said.

In another targeted attacked,

gunnies

killed four suspected members of Tehrik-e-Taliban Pakistain (TTP) and injured another near Sarina Shopping Centre, within the precincts of Shahrah-e-Noorjahan Police Station.

Police said that unidentified armed motorcyclists sprayed bullets on a vehicle, killing Mushtaq Mahmond and his guards Jamshed Mehsud, Zar Khan Mehsud and Mujahid Mehsud. Shair Zaman Mehsud was injured in the attack.

According to reports,

the dear departed

and injured were residents of Kunwari Colony and hailed from
Wazoo.

DSP Iftakhar Lohdi said that Mushtaq Mahmond ran four to five water hydrants in the city and was "associated with TTP Karachi network".

Tuesday's killings followed another day of violence in Karachi as five people, a doctor and a political worker among them, were

rubbed out

in separate incidents of

murder

in different parts of the metropolis on Monday.
Posted by: Fred || 12/04/2013 00:00 || Comments || Link || E-Mail|| [267 views] Top|| File under:
Police kill three rebels in IHK
[Pak Daily Times] Indian government forces killed three suspected rebels in held-

Kashmire

overnight following a lengthy gunbattle near the Line of Control, police said Tuesday.

The three were killed after heavy firing erupted between security forces and rebels on Monday afternoon at Handwara, a village in a forest 90 kilometres from the state's main city of Srinagar, a local officer said. Four officers from the police special operations group

were maimed

in the gunbattle that broke out near the heavily militarised border.

"We had specific inputs about the presence of three

snuffies

in the area. All three were killed in the encounter," Inspector General of Police Abdul Gani Mir told AFP. The deaths come after suspected

snuffies

rubbed out

a counter-insurgency police officer who was on patrol at a market just outside Srinagar on Monday. Tuesday's incident follows weeks of sporadic firing across the disputed frontier, which has been among the heaviest since a ceasefire agreement in 2003.
Posted by: Fred || 12/04/2013 00:00 || Comments || Link || E-Mail|| [222 views] Top|| File under:
Police arrest 98 suspects; seize illegal weapons
[Pak Daily Times] KARACHI: Law enforcers claimed to have recovered around 33 anti-aircraft shells and tossed in the calaboose
Book 'im, Mahmoud!
an alleged Afghan origin terrorist while 98 suspects were taken into custody during targeted raids in the city on Tuesday.

In the first happening, police recovered more than 33 anti-aircraft shells and arrested an alleged terrorist of Afghan origin, Ghulab Shah, during a raid at a dairy farm in Jalalabad area of Khokrapar.

The investigating officer, Inspector Misal Khan Marwat said the raid was conducted on a tip-off, and the initial investigation suggests the accused has links with a terrorist outfit; however, a joint investigation team has been constituted to probe the case.

Separately, Bloody Karachi


...formerly the capital of Pakistain, now merely its most important port and financial center. It is among the largest cities in the world, with a population of 18 million, most of whom hate each other and many of whom are armed and dangerous...


police claimed to nab around 61 suspects including

hit man

s, extortionists, kidnappers, street criminals and drugs peddlers in targeted conducted in various parts of the metropolis. The officials also recovered weapons, drugs and looted amount worth Rs 75,000 from the possession of suspects.

Moreover, Pakistain Rangers Sindh claimed to have held 37 criminals during raids in PWD Compound - Gulshan e Iqbal, Natha Khan Goth, Bengali Para, Sector 5/G, Baldia Town, Hazara Mor - Orangi Town, Paposh Nagar, Al Fareed Bus Stop - Lyari, Machar Colony and Mujahid Colony areas last night. Snap checking was also carried out in Super Highway, Bin Qasim Mor and Alauddin Park.

They also seized weapons including, SMGs and mixed ammunitions from the custody of suspects.
Posted by: Fred || 12/04/2013 00:00 || Comments || Link || E-Mail|| [229 views] Top|| File under: Govt of Pakistan
Maoists kill seven policemen in India
[Pak Daily Times] Suspected Maoist rebels killed seven

coppers

with a landmine blast in eastern India on Tuesday, officials said, the second attack blamed on the

Death Eaters

in Bihar state in less than a week.

"Seven

coppers

died when armed Maoists targeted a security patrol with a landmine," district police chief Upendra Kumar Sharma told AFP.

The blast occurred in the district of Aurangabad, 150 kilometres (93 miles) from the state capital Patna.

On Saturday suspected guerrillas opened fire on a passenger train in Bihar's Munger district, killing three railway

coppers

. Earlier last month the outlawed

Death Eaters

ambushed a security patrol and killed four troopers in the central Indian state of Chhattisgarh.
Posted by: Fred || 12/04/2013 00:00 || Comments || Link || E-Mail|| [241 views] Top|| File under: Commies
Iraq
Iraq attacks kill 18 as 2013 toll tops 6,200
[Pak Daily Times] Attacks in mostly Sunni Arab areas of Storied Baghdad


...located along the Tigris River, founded in the 8th century, home of the Abbasid Caliphate...


as well as northern and western Iraq killed at least 18 people on Tuesday, the latest in a months-long surge in bloodletting.

The rise in violence, which has killed more than 6,200 people this year, has prompted the authorities to appeal for international help in combating militancy ahead of general elections due in April.

Officials have blamed a resurgent al Qaeda emboldened by the civil war raging in neighbouring Syria, but the government has itself faced criticism for not doing enough to address the concerns of Iraq's disaffected Sunni Arab minority.

Shootings and bombings on Tuesday hit west Storied Baghdad, as well as the predominantly Sunni cities of Abu Ghraib, Fallujah,
... the City of Mosques, which might have somthing to do with why it's not called Center of Prosperity or a really nice place to raise your kids...
Baquba, djinn-infested Mosul
... the home of a particularly ferocious and hairy djinn...
and Tarmiyah.

In the deadliest attack, twin

roadside kaboom

s went kaboom! near municipal offices in Tarmiyah, a town just north of Storied Baghdad that has seen multiple deadly attacks in recent weeks.

When onlookers gathered at the scene, two

jacket wallah

s blew themselves up.

Overall, seven people were killed and 15

maimed

, two security officials said.

Violence elsewhere in Iraq left 11 people dead and many more

maimed

, security and medical officials said.

A

boom-mobile

in Bayaa, a predominantly Shiite neighbourhood of west Storied Baghdad, killed six people, while five more were

maimed

by a blast in mostly Sunni Amriyah district.

Attacks in Abu Ghraib and Fallujah, west of the capital in Anbar province, killed three people, while bombings in Mosul and in and around Baquba killed two more.

The authorities have made some concessions aimed at placating Sunnis, including freeing prisoners and raising the salaries of anti-al Qaeda Sahwa fighters, and have also trumpeted security operations against

krazed killer

s.

But daily attacks have shown no sign of abating.


Posted by: Fred || 12/04/2013 00:00 || Comments || Link || E-Mail|| [294 views] Top|| File under: Islamic State of Iraq
Syria-Lebanon-Iran
Top Hezbollah Man Killed, Israel CreditedBlamed
Hezbollah on Wednesday said one of its leaders had been assassinated near Beirut and accused Israel of being behind the killing.

"The Islamic resistance announces the death of one of its leaders, the martyr Hassan Hawlo al-Lakiss, who was assassinated near his house in the Hadath region" east of Beirut, Hezbollah television channel Al Manar said.

"Direct accusation is aimed of course against the Israeli enemy which had tried to eliminate our martyred brother again and again and in several places but had failed, until yesterday evening," a Hezbollah statement broadcast by the channel said.
Posted by: g(r)omgoru || 12/04/2013 02:43 || Comments || Link || E-Mail|| [1745 views] Top|| File under:
Al-Lino's Bodyguard Wounded in Blast during Ain el-Hilweh Funeral
[An Nahar] An

kaboom

went off in the Paleostinian refugee camp of

Ein el-Hellhole

on Tuesday during the funeral of a Fatah member.

Saleh Deeb -- a bodyguard of Paleostinian Armed Struggle chief Mahmoud Abdul Hamid Issa who is also known as al-Lino -- was

maimed

in the blast that took place during the funeral of Mohammed al-Saadi, reported the National News Agency.

In an interview with LBCI television after the blast, al-Lino said: "We will confront those who are implementing the well-known agendas that are linked to the Israeli enemy and we will act with wisdom and will shoulder our responsibilities."

MTV identified the

maimed

as Saleh Hasan Deeb, Ibrahim Dayyoumi Serhal and Jihad Shehadeh.

On the possibility that the

kaboom

was targeted against al-Lino, MTV said "he was at the location together with all the representatives of the Paleostinian factions and everyone has agreed that those who planted the bomb have foreign objectives, specifically Israeli."

"There is no evidence that al-Lino was the target, but his security precautions have led to these conclusions by some media outlets," MTV added.

LBCI said that the youth who planted the bomb was killed in the blast, while MTV reported that explosive was comprised of a 120mm mortar shell that was remotely detonated.

Fatah leader Munir al-Maqdah later told LBCI: "A youth, whose disfigured body was found at the scene, likely planted the bomb."

Moreover, he said that the sides who killed Saadi were likely behind Tuesday's blast.

"The

Ein el-Hellhole

blast is part of a series of attacks against us. Some sides want to break our unity and create tensions," he remarked.

"The necessary measures will be taken against whoever is found to be behind Tuesday's attack," Maqdah warned.

NNA later said that the assailant who was killed while planting the bomb has been identified as an Egyptian national known as al-Bayyoumi.

Saadi was killed on Sunday by a member of the Jund al-Sham group.

Two other people were

maimed

in the shooting.

An armed clash had taken place on Thursday night between members of Fatah and Jund al-Sham.
Posted by: Fred || 12/04/2013 00:00 || Comments || Link || E-Mail|| [273 views] Top|| File under: al-Qaeda in the Levant
Death Penalty Ordered for 9 Suspects over Explosives-Laden Car in Maamoura
[An Nahar] The death penalty has been ordered against a number of suspects linked to the explosives-laden car that was discovered in al-Maamoura neighborhood in Beirut in October, reported the National News Agency on Tuesday.

It said that Military Examining Magistrate Fadi Sawan ordered the death penalty against nine suspects, two of whom are

in jug

.

He issued arrest warrants against them.

Search and investigate warrants were issued against four of the suspects to uncover their identity.

They were named as Abu Malek, Bilal, Abu Mohammed Amin, and Mohammed Amin.

The two locked away
Book 'im, Mahmoud!
suspects have been identified as M.N.A., who was jugged
Book 'im, Mahmoud!
on October 28, and Mohammed Sobh Ozamir, a Turkish national who was arrested on October 25.

The suspects

on the lam

are Ahmed Abdullah al-Atrash, Sameh Mahmoud Sultan, also known as Sameh al-Breidy, Sami Ahmed al-Atrash, also known as Dadouh, Iraqi explosives expert Abdullah Mohammed al-Qalei, also known as Abu Abdullah, Mohammed Ibrahim al-Hujairi, Ibrahim Qassem al-Atrash, and Syrian Hassan Mohammed al-Maarawi.

Sawan referred the case to the permanent military court.

On October 14, a booby-trapped car containing many explosives was found in Beirut's southern suburb of al-Maamoura.

"A booby-trapped blue Grand Cherokee car was found in Beirut's al-Maamoura neighborhood," the Army Command said in a communique.

On July 9, at least 14 people were killed and 212 others

maimed

in a

boom-mobile

ing that rocked Hizbullah's stronghold in Beirut's southern suburbs.

The blast went off on the public road between the neighborhoods of Bir al-Abed and Ruwais.

Posted by: Fred || 12/04/2013 00:00 || Comments || Link || E-Mail|| [217 views] Top|| File under: al-Qaeda in the Levant
Ten Charged with Forming Armed Groups in Tripoli, Army Arrests 21 Others
[An Nahar] Ten people have been charged on Tuesday with forming

gang

s in the northern city of Tripoli


...a confusing city, one end of which is located in Lebanon and the other end of which is the capital of Libya. Its chief distinction is being mentioned in the Marine Hymn...


, reported the National News Agency.

It said that State Commissioner to the Military Court Judge Saqr Saqr charged eight detainees, including Hatem al-Janzarli, and two commanders of the Jabal Mohsen and Bab al-Tabbaneh neighborhoods in Tripoli.

Janzarli was charged with opening fire at the army.

The commanders in the Jabal Mohsen and Bab al-Tabbaneh neighborhoods have been identified as Abdul Rahman Diab and Abdul Karim Suleiman.

The two

runaway

s are wanted for forming

gang

s aimed at undermining the state, added NNA.

They are also charged with igniting military battles in Jabal Mohsen and Bab al-Tabbaneh, firing rockets, the attempted murder of civilians and soldiers, and the destruction of public and private property.

If indicted, the suspects could face the maximum sentence of the death penalty.

Janzarli was tossed in the clink
Drop the gat, Rocky, or you're a dead 'un!
on Sunday during an army raid in Tripoli.

A.al-Ghoul, A.al-Niz, M.Ouloulou, and M.al-Homsi were also arrested in the raid.

Later in the afternoon, the military institution announced arresting 21 people who hail from Tripoli's rival neighborhoods on charges of committing crimes and participating in firing gunshots, an army communique said.

The Intelligence Bureau referred 8 of them to the military prosecution, the statement added.

Fighting linked to conflict in Syria frequently erupts between the rival neighborhoods, with residents of Bab al-Tabbaneh supporting Syrian rebels and residents of Jabal Mohsen backing the Syrian regime.

At least ten people were killed and 40

maimed

in the latest round of fighting that broke out on Saturday.

Posted by: Fred || 12/04/2013 00:00 || Comments || Link || E-Mail|| [196 views] Top|| File under:
Army Carries Out Raids in Tripoli after Taking Charge of Security
[An Nahar] The Lebanese army on Tuesday carried out raids in Tripoli


...a confusing city, one end of which is located in Lebanon and the other end of which is the capital of Libya. Its chief distinction is being mentioned in the Marine Hymn...


, a day after the country's top leaders authorized the military to take charge of security in

Leb

's second-largest city for six months.

Monday's decision was taken at a meeting between President Michel Suleiman


...before assuming office as President, he held the position of commander of the Leb Armed Forces. That was after the previous commander, the loathesome Emile Lahoud, took office as president in November of 1998. Likely the next president of Leb will be whoever's commander of the armed forces, too...


, army chief Gen. Jean Qahwaji and caretaker Prime Minister
Najib Miqati.

According to the decision, the army would also be in charge of carrying out arrests ordered by the judiciary.

The first aspects of the agreement among the

brass hats

was implemented on Tuesday morning. Heavy gunfire was heard in the city's internal markets between Bab al-Ramel and al-Mulla mosque after the army raided

bad boy

hideouts.

Later, the army command said in a communique that a military patrol tossed in the clink
Keep yer hands where we can see 'em, if yez please!
Ahmed Abdul Qader al-Shami who had pointed a gun at the driver of a military vehicle used for the evacuation of victims.

During the raid, the patrol came under fire by several

gunnies

, it said.

Security measures such as patrols and checkpoints have already been increased in the port city with the assistance of the Internal Security Forces that have been put under the command of the army.

But intermittent sniper fire continued to shake Tripoli on Tuesday.
Posted by: Fred || 12/04/2013 00:00 || Comments || Link || E-Mail|| [208 views] Top|| File under:
Suicide Bomber Kills Four in Central Damascus, Abducted Nuns Taken to Yabrud
[An Nahar] Four people were killed on Tuesday in a

suicide kaboom

in central Damascus, hours after jihadists and other rebels seized a historic Christian town north of the capital.

State television said the

suicide kaboom

in the Jisr al-Abyad neighborhood killed four and injured 17, and the Syrian Observatory for Human Rights said it appeared to have targeted a government building.

An Agence

La Belle France

Presse photographer at the scene said the bomber had blown himself up at the entrance of an administrative building belonging to the army, which was used to facilitate aid to the families of soldiers killed in combat.

Footage of the scene broadcast by state television


... and if you can't believe state television who can you believe?


network Al-Ikhbariya showed the ground littered with rubble and broken glass, and at least one body in front of the building.

North of the capital, rebels exchanged fire with government troops outside Maalula, a day after opposition forces captured the Christian hamlet in the strategic Qalamoun region.

The small town is renowned as a symbol of the long Christian presence in Syria and is famous for the fact that many residents still speak the ancient language Aramaic, which Jesus Christ is believed to have spoken.

"There are some exchanges of fire with army forces outside the town, but there is no major fighting and the opposition controls Maalula," Observatory director Rami Abdel Rahman said.

Rebel forces, including the jihadist Al-Nusra Front, swept into Maalula from the surrounding hills after rolling explosive-laden tires onto regime troops below.

Most of Maalula's 5,000 residents fled in September, when rebel forces first entered the town before being pushed back to its outskirts by the Syrian army.

On Tuesday, religious officials told AFP 12 nuns were taken from a convent in Maalula to the nearby rebel stronghold of Yabrud. It was not immediately clear whether the nuns had been kidnapped or merely evacuated for their own safety.

Meanwhile a military source told pro-regime daily Al-Watan that regime reinforcements were headed to Maalula to "cleanse it of terrorists."

The rebel capture of Maalula comes amid a regime advance elsewhere in the surrounding Qalamoun region, where government troops have taken the towns of Qara and Deir Attiyeh.

They have also seized 60 percent of the biggest town in the region, Nabuk, and the Observatory said fierce

festivities

continued there on Tuesday, with two men and a woman killed by regime shelling.

Nearly 126,000 people have been killed in 33 months of fighting in Syria, according to the Observatory, and the U.N. human rights
...which often include carefully measured allowances of freedom at the convenience of the state...
chief said Monday there was evidence of both war crimes and crimes against humanity in the conflict.

"The evidence indicates responsibility at the highest level of government, including the head of state," U.N. human rights chief Navi Pillay said in Geneva.

It was the first time evidence by a U.N.-mandated commission has directly implicated Hereditary President-for-Life Bashir Pencilneck al-Assad


The Scourge of Hama...


in crimes committed during Syria's civil war.

The four-member U.N. investigative team, which has been probing rights violations since shortly after fighting broke out, has accused both the regime and the rebels of war crimes.

For the first time however, they have now produced a long and confidential list of suspected perpetrators.

Pillay told

news hound

s in Geneva the names would remain sealed until they could be provided to a "credible" investigation, and reiterated her call for the case to be handed over to the
International Criminal Court


... where Milosevich died of old age before being convicted ...


in The Hague to ensure accountability.

Meanwhile,
...back at the abandoned silver mine, there was another

kaboom

...
with the onset of winter, aid agencies warned of the danger posed to some 2.2 million Syrian refugees in neighboring countries, while Oxfam launched a "12 Days of Giving" appeal to help refugee families in Jordan and

Leb

.
Posted by: Fred || 12/04/2013 00:00 || Comments || Link || E-Mail|| [205 views] Top|| File under: al-Nusra
Who's in the News
42
[untagged]
5
Govt of Pakistan
3
Arab Spring
2
Boko Haram
2
al-Qaeda in the Levant
1
Gemaa Al-Islamiya
1
Govt of Iran
1
Govt of Syria
1
Hezbollah
1
Islamic State of Iraq
1
Jamaat-e-Islami
1
MNLA
1
TTP
1
al-Nusra
1
al-Qaeda
1
Ansar al-Sharia
1
Commies
Bookmark
E-Mail Me
The Classics
The O Club
Rantburg Store
The Bloids
The Never-ending Story
Thugburg
Gulf War I
The Way We Were
Bio
Merry-Go-Blog
Hair Through the Ages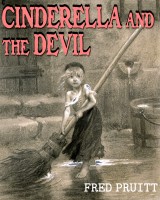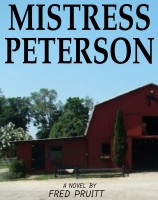 On Sale now!


A multi-volume chronology and reference guide set detailing three years of the Mexican Drug War between 2010 and 2012.

Rantburg.com and borderlandbeat.com correspondent and author Chris Covert presents his first non-fiction work detailing the drug and gang related violence in Mexico.

Chris gives us Mexican press dispatches of drug and gang war violence over three years, presented in a multi volume set intended to chronicle the death, violence and mayhem which has dominated Mexico for six years.
Click here for more information


Meet the Mods
In no particular order...


Steve White
Seafarious
Pappy
lotp
Scooter McGruder
john frum
tu3031
badanov
sherry
ryuge
GolfBravoUSMC
Bright Pebbles
trailing wife
Gloria
Fred
Besoeker
Glenmore
Frank G
3dc
Skidmark
Alaska Paul



Better than the average link...



Rantburg was assembled from recycled algorithms in the United States of America. No trees were destroyed in the production of this weblog. We did hurt some, though. Sorry.
34.231.21.83