Africa Horn
Somalia's PM resigns to avoid political turmoil
[Al Arabiya] Somali Prime Minister Omar Abdirashid Sharmarke announced his resignation on Tuesday after a weeks-long dispute with President Sharif Sheikh Ahmed.

The long-brewing feud between the two principals resulted in Sharmarke's exit before a fully-fledged political crisis could blow up, but left the embattled government in limbo as it struggled to fend off a fierce insurgency.

"I resigned as the prime minister of the transitional federal government of Somalia after being unable to work with the president," Sharmarke told lawmakers in Mogadishu.

"Interest of the nation"

(the entire hectare in Mogadishu)

"I did it for the interest of the nation at this critical moment," he said, referring to the daily fighting pitting al-Qaeda-inspired insurgents against government troops backed by an African force.

"I wish the TFG (government) to overcome the crisis in the country and bring peace and normality," Sharmarke said, adding that he had advised all his ministers to continue working with the president.

Somalia's parliament had already tried to oust Sharmarke in May but the premier had declared the vote unconstitutional and refused to resign.

Speaking to reporters in Mogadishu on Sunday, Sharmarke had acknowledged the crisis between him and the president but had played down his chances of being sacked or facing a vote no-confidence.

"It's not a secret that me and the president do not see eye to eye," he said. "We had a bit of a political storm, having kind of different views on different issues among our leadership."

Sharif has blamed Sharmarke and his government for failing to root out the Shabaab, an extremist militia which controls most of the country and has been closing in on the Western-backed administration's Mogadishu quarters.

While funding has been erratic for the transitional government's fledgling army, many observers argue Sharif himself has under-performed on the security front and has failed to rally broad popular support for the TFG.

Another contentious issue is the constitution which is meant to replace an interim charter when the mandate of the transitional federal institutions expires next year.

"Particular time" in Somalia
The president reportedly wants it to be submitted to a popular referendum, but Sharmarke argues the security situation does not allow for a credible ballot and says the document should be scrutinized by parliament.

"It's really unfortunate to have such a situation at that particular time," Sharmarke admitted, in reference to ongoing efforts led by the African Union mission in Somalia (AMISOM) to scale up its operations against the Shabaab.

The row between Sharif and Sharmarke confirmed an all-too-familiar pattern of bitter rivalry between the administration's top three officials.

In accordance with the country's transitional federal charter, the president, the prime minister and the speaker of parliament each have to belong one of Somalia's three main clan groupings.

Sharmarke was endorsed as prime minister in February 2009, replacing Nur Hassan Hussein "Adde", who had his own disputes with former president Abdullahi Yusuf Ahmed.

Yusuf was also involved in bitter political feuds with Adde's predecessor Mohamed Ali Gedi, who was forced to resign in 2007.

Sharmarke, 50, makes a sharp contrast with Sharif. The portly Sharmarke prefers Western suits and wears black-rimmed glasses while Sharif, a former geography teacher and cleric, is rarely seen without his prayer cap.

The son of former Somali president Abdirashid Ali Sharmarke who was assassinated in 1969, the outgoing premier holds Canadian citizenship and a master in political economy.

His pairing with Sharif had been seen abroad as Somalia's best chance in years, Sharif being tasked with defusing the Islamist insurgency and Sharmarke with running the government competently and wooing the large Somali Diaspora.
Posted by: Fred || 09/22/2010 00:00 || Comments || Link || E-Mail|| [315 views] Top|| File under:
Arabia
Yemeni officials deny reports al-Awlaki surrounded
[Dawn] The Yemeni army destroyed five homes suspected of hiding al-Qaeda Islamic fascisti Tuesday as a siege of a southern village entered its second day, but officials denied reports that US-born radical

holy man

Anwar al-Awlaki was among those surrounded.

Government forces have moved into the village of Hawta with tanks and armored vehicles and thousands of people have

decamped

the area to escape the fighting, which is part of the government's US-backed campaign to uproot the terror network's local offshoot.

Security officials, who spoke on condition of anonymity because they weren't authorized to speak to the media, said the homes that were destroyed were empty.

An unofficial website run by government opponents, Alganob.net, reported that al-Awlaki had been surrounded. But the chief municipal official, Atiq Baouda, and the security officials denied that he was in the area under siege. The Yemeni army refused to comment on the operation.

Al-Awlaki played a key part in the failed terrorist Christmas Day attempt to take down a Detroit-bound passenger jet.


And counseled Major Dr. Nidal Hasan, who killed so many of what were supposed to be his brothers- and sisters-in-arms, and who soon will be convicted and sent to prison, where he'll have to rely on the good graces of patriotic American criminals to keep his bottom wiped and his bedsores at bay for the rest of his life. Sometimes life is fair.

Mohammed Albasha, a

front man

for the Yemen Embassy in Washington, said the operation was in response to a recent attempted attack on a liquefied natural gas pipeline line.

He said the military had surrounded the area and was cutting off access in and out of the town.
''Most likely they'll enter the area in the next 24 hours,'' Albasha said.

He said the operation has nothing to do with al-Awlaki. ''His hometown is hundreds of miles away,'' Albasha said.
Posted by: Fred || 09/22/2010 00:00 || Comments || Link || E-Mail|| [285 views] Top|| File under: al-Qaeda in Arabia
Caribbean-Latin America
Chihuahua: 2 Die in Lynching; Mexican Army Intervenes
Google Translate. For a map, click here.

The Mexican daily La Polaka has dubbed this event the start of the next Mexican Revolution
Two alleged kidnappers were killed by an angry mob in Ascension, Chihuahua, according to Mexican news reports.

A mob gathered on news a gang of six suspects kidnapped the unidentified teenaged niece of a local politician, and then went to release the victim. Mexican Federal agents and a detachment of the Mexican Army in the meantime had captured the six suspects and released the girl.

The mob fell upon three of the arrested men, taking them from police custody, strangling and beating them. Three remaining members of the gang were whisked away to Juarez before the crowd could get to them.


Pity ...


The town of Ascension is the seat of Ascension municipality(county) and is roughly 150 kilometers southwest of Juarez.
This reads like a Aswat al-Iraq story, right down to telling us how far the town is from Baghdad Juarez.
Posted by: badanov || 09/22/2010 00:00 || Comments || Link || E-Mail|| [317 views] Top|| File under:
Tamaulipas: Gulf Cartel Leader Escaped Capture Says SEMAR
Google Translate. For a map, click here. Rantburg's version of events can be found here.

This is the heaviest butcher's bill for a Mexican Marine operation I have seen in six months.
Armada de México (SEMAR) confirmed today that the target of a raid in Matamoros, Tamauliapas by Mexican Marines Friday was Ezequiel Cardenas Guillen, leader of the Gulf Cartel in Matamoros.

However, the operation to capture Guillen failed after a five hour firefight.

Reports at the time recounted numerous firefights between drug gangs, and between drug gangs and elements of the Mexican military.

The main operation for a detachment of the Mexican Marines took place at a safe house on calle Londres in the Ríos district. The operation began at around 0930 hrs.

Two marines and one armed suspect died in the firefight, while nine other marines were wounded.

Marines also seized five vehicles, two of them armored and two bags of cocaine once the safe house was secured at about 1400 hrs.
Posted by: badanov || 09/22/2010 00:00 || Comments || Link || E-Mail|| [308 views] Top|| File under:
More Mexican Mayhem
11 Die in Northern Mexico

Eleven people were murdered in ongoing violence in northern Mexico which included an unidentified young pregnant woman shot to death in Juarez Monday night.
For a map, click here.

An unidentified man was shot to death at a gas plant in Juarez Monday afternoon, say Mexican press reports. The attack took place near the intersection of calles Mariano Matamoros and Francisco R. Almada where armed suspects shot the victim ten times.


Three unidentified men were shot to death in two separate crimes in Juarez Monday night, according to the Mexican deaily La Polaka. In the first incident two men were found naked to the waist beneath a bridge shot a total of 20 times near the intersection of calles Paseo de la Victoria and Cielo Vista. A message left at the scene said the pair were involved in carjacking and extortion. The second incident was a dumped body in the Villas del Sur district.


An unidentified manager of a car wash was shot to death in Juarez, say Mexican enws accounts. The attack took place near the intersection of calles Ejercito Nacional and Del Jaral in the San Angel district where several armed suspects dismounted from a Dodge Caravan to shoot the victim as he sat in his office.


An unidentified woman was shot to death In Juarez, according to Mexican press accounts. The shooting took place at a residence near the intersection of calles Calexico and Oro Grande in the Praderas del Sur district where an armed suspect shot the victim at least six times. Reports say the victim was about six months pregnant.


An unidentified man was found shot to death in Juarez Monday night, say Mexican news reports. The victim was found in a vacant lot near the intersection of calles Miguel de la Madrid and Benjamín E. Uriarte in the Paseos del Alba district. Reports are the victim was shot with a 9mm weapon.


A man was found shot to death in Parral, Chihuahua Monday night, say Mexican press accounts. Jesus Manuel Sotelo Nuños, 28, was found on calle Ajusco in the Montañas district dead from multiple gunshot wounds from an AR-15 assault rifle.


Two unidentified mutilated individuals were found dead in Los Alamos, Sonora, according to Mexican news reports. The victims were found near the intersection of Canal de Riego and the International Highway in the Fuerte-Mayo district. Reports do not detail the mutilation of the bodies.


An unidentified man was tortured and beaten to death in Torreon, Coahuila Monday say Mexican news reports. The victim was found near the intersection of Avenida Ferrocarril and Calle Durango in the Victoria district dead from a blow to the head. Marks of torture were found on the victim's torso.

From the Not-What-We-Had-Planned-Afterwards Department

A municipal police patrol rescued a burglar who was beaten by a large mob in a central Mexican village, according to Mexican news reports.

News about the activities of three burglars spread prompting a gathering of a large group of about 600 villagers in the village of San Juan Tezompa, Mexico, who caught one of the criminals.

The crowd began beating the unidentified unfortunate man, as his two other companions fled in a taxi cab. Elements in the crowd threatened to kill their captive when a traffic patrol arrived to take custody of the burglar.

The burglar was later transferred to state legal authorities, however, police facilities were surrounded by villagers to monitor the supposed hand-off.
Posted by: badanov || 09/22/2010 00:00 || Comments || Link || E-Mail|| [295 views] Top|| File under:
The Grand Turk
PKK vows allegiance to Israel
[Iran Press TV] Amid reports that Israel has been supporting the Kurdistan Workers' Party (PKK) in its armed campaign against Turkey, the group's acting chief has openly declared allegiance to Tel Aviv.

Murat Karayilan, acting head of the PKK, urged Israel on Tuesday to sever its military ties with Turkey, which he described as a common enemy.

"Our enemies are also the enemies of Israel," Karayilan told Israeli Channel 2 television, speaking from the group's strongholds in the northern Iraq mountains, Reuters reported.

"Our problem lies in the military ties between Israel and Turkey. Those ties harm us," he said.

The PKK, listed as a terrorist group by Turkey and much of the international community, took up arms in 1984, sparking a conflict that has claimed some 45,000 lives.

The PKK militants launch their attacks from the Qandil Mountains in the areas that are under the control of Iraqi Kurdistan's President Massoud Barzani. The Qandil mountain range is also where Israel and Israeli firms reportedly operate.

Earlier in June, Sedat Laciner, the head of the International Strategic Research Organization -- a Turkish think tank -- said Mossad agents and Israeli military retirees had been sighted providing training to PKK militants in Iraqi Kurdistan.

Laciner said Tel Aviv does not have a positive perception of Turkey's ruling Justice and Development Party, which is led by Prime Minister Recep Tayyip Erdogan.
Posted by: Fred || 09/22/2010 00:00 || Comments || Link || E-Mail|| [319 views] Top|| File under:
India-Pakistan
Security forces kill at least 30 militants: police
[Dawn] At least 30

Boskonians

and three

coppers

were killed in a "search operation" in a semi-

primitive

area of northwest Pakistain, police said Tuesday.

The casualties occurred during a joint army, paramilitary and police operation against

bully boyz

who were attacking local peace committee members and were involved in kidnap-for-ransom.

Peace committees are groups of local volunteers who help authorities battle

Islamic snuffies

and criminal gangs.

"Since Saturday night at least 30

bad boyz

have been killed in three towns of Paspanwa, Hasankhel and Bora,"

Beautiful Downtown Peshawar

police chief Liaqat Ali Khan told AFP.

"Three

coppers

were martyred and five troops were injured in the

shootout

s," Khan said.

"The operation is still continuing and we have cleared the town of Paspanwa which was their main stronghold", he said adding that a large number of weapons were also seized.

Paspanwa is some 40 kilometres (25 miles) south of Peshawar.

A senior military official in Peshawar confirmed the deaths saying they took place when

Boskonians

put up "resistance" during a "search operation."
Posted by: Fred || 09/22/2010 00:00 || Comments || Link || E-Mail|| [287 views] Top|| File under: TTP
Five killed, four injured in Kurram shelling
[Dawn] Five people were

ejected from the gene pool

and four others

maimed

as a result of shelling by gunship helicopters in the upper Kurram tribal area on Tuesday.


And a wonderful time was had by all, except for the dead guys.


Helicopters targeted

rustics

of two rival tribes who were

slugging it out

in the areas of Shelozan and Shelozan Tungi for last 18 days over a water dispute.


Half the country's been washed away and they've got a water dispute. Go figure.


The dispute has, so far, clamed 147

short and brutal lives

as both tribes were using heavy weapons in the

festivities

.

The political administration and the elders were trying to break a peace deal between the groups.

Security forces were targeting hideouts and positions of the

gunnies

in order to stop the clashes.
Posted by: Fred || 09/22/2010 00:00 || Comments || Link || E-Mail|| [298 views] Top|| File under: TTP
Two killed in roadside bomb in Khyber Agency
[Dawn] A

roadside kaboom

killed two paramilitary soldiers on a routine patrol in an area of northwestern Pakistain near the Afghan border, said Riaz Khan, a local administrator in

the Khyber backwoods

on Tuesday.

The bomb struck the soldiers' vehicle as it traveled along a road in the Sheen Qamar area of

scenic Khyber

, said Khan.

There was no claim of responsibility for the attack, but the Pak Taliban have carried out similar

murders

in the area in the past.
Posted by: Fred || 09/22/2010 00:00 || Comments || Link || E-Mail|| [288 views] Top|| File under: TTP
Taliban trying to end tribal clashes in Kurram
[Dawn] A Taliban faction fighting US forces in Afghanistan is trying to end a tribal dispute which has resulted in severe clashes in

Kurram Agency, home of an intricately interconnected web of poverty, ignorance, and religious fanaticism

.

According to sources,

Talibs

of the Jalaluddin Haqqani group are in contact with elders of rival tribes and talks between the Haqqani group and elders from Upper and Lower Kurram were held before Eidul Fitr.

"Two trustworthy people of Jalaluddin Haqqani took part in the talks," they said, adding that the next round of talks was expected soon.

They said elders of Turi and Bangash tribes had said that they would attend further talks only if nine people kidnapped after an attack on two vehicles in Lower Kurram in July were freed and safety of passengers travelling between Parachinar and

Beautiful Downtown Peshawar

was guaranteed.

"These measures are necessary to build confidence among the tribes and prepare the ground for future talks," an elder said.

He said the Taliban had told them that they wanted reconciliation among the tribes and had approached all groups to start negotiations.

The sources said the Taliban had been in contact with local tribes for some time but the talks had not produced any result so far.

The first round of talks was held in Balishkhel village in March last year and was attended also by Taliban leader Hakimullah Mehsud.

Another team of Taliban visited the area in September last year.

According to the sources, a relative of a former governor of

Khyber Pakhtunkhwa, formerly NWFP, aka Terrorism Central

and his local business partner facilitated the talks which ended without achieving anything.

It may be mentioned, Nato officials and the Afghan government made similar efforts and invited elders of various tribes to Paktia province of Afghanistan in May last year to urge them to resolve their disputes.

Violent clashes have been taking place in the Kurram valley since November 2007 and thousands of people have been killed or injured and hundreds of families have been displaced.

The area is cut off from the rest of the country and local people travel on the Thall-Parachinar road in convoys protected by security personnel.

The government brokered a peace deal and an agreement to end violence was signed in Murree in October 2008, but there has been no let-up in violence in the valley.

Insiders said the aim behind Taliban's reconciliation efforts was to secure the strategic region and turn it into a safe route to Afghanistan.

Kurram valley borders Afghanistan from three sides, Paktia on its west, Nangarhar on the north and Khost on the south.

When

Islamic myrmidon

groups signed peace deals with the government in South and North

Wazoo

, some

bands of Islamic bandidos

tried to use Kurram for their activities in Afghanistan. Under the agreements, the

Islamic myrmidon

groups operating in

Wazoo

were required not to infiltrate into Afghanistan.

Tension flared in the area when Baitullah Mehsud, the slain chief of the

banned but still somehow murderously active Tehrik-i-Taliban

Pakistain, deputed Hakimullah as 'commander' for Kurram, Khyber and Orakzai agencies in 2008 and tribal people in Kurram opposed TTP's activities.

Local tribes blamed Taliban for violence and insecurity in their area.

According to the sources, Taliban have told the elders that tension in Kurram has had an adverse effect on the 'Jihad' in Afghanistan and that they are interested in ending disputes among local groups.

But several tribes are sceptical about the initiative and suspect that the Taliban are interested only in securing a safe passage for their cross-border movement.

"Taliban are yet to show their cards, but we have already conveyed to the negotiators that people in Kurram are against the presence of outsiders in their area," a source said.
Posted by: Fred || 09/22/2010 00:00 || Comments || Link || E-Mail|| [314 views] Top|| File under: TTP
Three drone strikes kill 28 in Waziristan
[Pak Daily Times] At least 28 people were killed in three US led drone strikes in the remote areas of South and North Waziristan, a private TV channel reported on Tuesday.

According to sources, the first drone attack was occurred in Miranshah, where the drone aircraft pounded two missiles, killing at least nine people. In the second attack, the US led drone targeted Azam Warsak, some 25 kilometers west of Wana, the main town of South Waziristan tribal district, in which at least 12 people were killed.

The US drone fired five missiles at the office of Shamsullah, a commander of militant group, Maulvi Nazir Ahmed. Four US led drones continued to hover over the area after the attack, which caused great panic among the locals. Whereas, about seven people were killed in where the air strike targeted a vehicle in Bundh.
Posted by: Fred || 09/22/2010 00:00 || Comments || Link || E-Mail|| [1038 views] Top|| File under: al-Qaeda in Pakistan
Killings heighten tension in several Karachi towns
Well, yeah. Killings will do that.


[Dawn] Several towns of the city remained in the grip of tension on Monday as funeral prayers were offered for some victims of

assassination

s and burial took place. They were killed in incidents of firing on Sunday night.

Business activities could not begin as shops and markets remained closed in many areas of at least three towns.

The west zone of the police organisational structure appeared to be the worst-affected where funeral prayers of all five victims were held. During the funeral prayers of two brothers -- Noman and Nabeel -- at Jama Masjid Siddiq-i-Akbar near Nagan Chowrangi, traffic remained suspended and shops closed. Funeral prayers of another victim, Ansar, were offered at Ghausia Masjid in

Mohammedan

Town of North Karachi.

The three victims were stated to be

muscle

of the Ahle Sunnat Wal Jamaat -- formerly (proscribed) Sipah-i-Sahaba -- and were killed when they came under fire in Sector 11-E of New Karachi. They were buried in the Mohammad Shah graveyard of North Karachi.
So somebody potted a few brownturbans. The heart [urp!] burns bleeds.
Business and commercial concerns in parts of North Karachi also remained closed and public and private transport off road, as frequent gunfire crackled the area forcing the residents to stay indoors.

"Since last month our 15

bully boyz

have been

bumped off

only in Karachi," said Maulana Rab Nawaz of the Ahle Sunnat Wal Jamaat while addressing dozens of people attending the funeral prayers at Nagan Chowrangi. "The government and security authorities have failed to establish the writ of law in Karachi."


If they did that then members of proscribed organizations wouldn't be engaging in street battles, would they? They'd be in jug, where they belong.


At the same time during the funeral prayers of another victim at Imam Bargah Shah-i-Karbala, traffic on main Nazimabad Road remained suspended and business closed.


That'd be the Shiite planting. They'll have been bumped off by the Sipah-e-Sahabah hard boyz, providing the impetus for them to do in their tormentors. When the funerals are over both parties will stage separate "Death of America™" demonstrations and then go buy more ammunition.


Dozen of people staged a sit-in on the road to condemn the killing of 37-year-old Tanveer Abbas, who fell prey to

gunnies

's firing in Nazimabad within the remit of Rizvia

cop shoppe

.

"The terrorist elements have been given a freehand to target innocent people on sectarian ground," alleged Allama Abbas Kumaili of the Jafferia Alliance Pakistain. "Despite repeated assurances and warnings, we have not seen any action from the administration, police or security agencies."


They'll keep their pointy little heads down and emerge in a few days to beat up anybody who's low on ammunition...


Business in parts of Nazimabad, Gulbahar, Rizvia Society and Golimar remained completely closed. However,
The infamous However...
officials claimed that there was no untoward incident reported during and after the funeral prayers.

Tension also prevailed in the area during the funeral prayers of a Muttahida Qaumi Movement activist, Mohammad Farhan in mosque in Federal B Area, Block 16.

This article starring:
Maulana Rab Nawaz
Sipah-i-Sahaba Pakistan
Posted by: Fred || 09/22/2010 00:00 || Comments || Link || E-Mail|| [308 views] Top|| File under: Govt of Pakistan
Iraq
Militants kill police, injure 7 in Iraq
[Iran Press TV] One Iraqi policeman has been killed at a checkpoint in the north and seven others have been injured in separate militant attacks in the capital, Baghdad.

One police officer was killed on Monday when a group of armed men stormed a police checkpoint in the al-Midan region in central Mosul, the Aswat al-Iraq news agency reported.

Mosul, located 390 kilometers (240 miles) north of Baghdad, is the second largest city in Iraq and is the capital of the northern province of Nineveh.

That same day, a mortar shell targeted the house of former Iraqi Parliament Speaker Mahmoud al-Mashhadani inside the heavily fortified Green Zone in central Baghdad, leaving six of his guards wounded.

An employee of the Iraqi culture ministry was also injured that evening by a bomb blast in western Baghdad.
According to a security source, the explosion hit a culture ministry vehicle at 8:30 p.m. local time near al-Mulla Howeish mosque in the al-Jamea neighborhood.
He further added that the blast injured the driver, who was taken to a nearby hospital for medical treatment.

Meanwhile, the Iraqi army said they arrested six wanted men in two separate operations in the al-Harmat and al-Islah al-Zeraie regions in western Mosul.

An al-Qaeda leader involved in an attack on three judges in Diyala province last month was reportedly arrested in the Baladruz region, southwest of the provincial capital, Baqouba.

Posted by: Fred || 09/22/2010 00:00 || Comments || Link || E-Mail|| [302 views] Top|| File under: al-Qaeda in Iraq
7 people wounded as bomb hits U.S. convoy in Nassiriya
THI-QAR / Aswat al-Iraq: Seven people were wounded and a U.S. vehicle and three civilian cars were damaged when a bomb exploded in central Nassiriya on Tuesday, according to a security source.

"Anti-Shields bomb went off Tuesday (Sept. 21) targeting a U.S. convoy in central Nassiriya, injuring seven persons, including three women and a child," the source told Aswat al-Iraq news agency.

"The blast damaged a U.S. vehicle and three civilian cars," he added.

Nassiriya, the capital of Thi-Qar, lies 380 km south of Baghdad.
Posted by: Steve White || 09/22/2010 00:00 || Comments || Link || E-Mail|| [303 views] Top|| File under:
Civilian killed, 3 firemen injured in Sulaimaniya
SULAIMANIYA / Aswat al-Iraq: One civilian was killed and three firemen were wounded when a fire broke out in an oil plant in northeastern Sulaimaniya on Tuesday, an official source said.

"A big fire erupted in an oil plant on Arbad road, northeastern Sulaimaniya, killing a civilian driving an oil tanker, and injuring three firemen," Director of Sulaymaiya Civil Defence Department, Yadkar Mohammed, told Aswat al-Iraq news agency.

"The fire set a car and three oil tankers ablaze," he added.
Posted by: Steve White || 09/22/2010 00:00 || Comments || Link || E-Mail|| [317 views] Top|| File under:
Syria-Lebanon-Iran
Iran's Bushehr Nuclear Plant pwned?
The Israelis may have used the computer worm stuxnet to shut down the Bushehr plant. If so Iran is neutralized, and their quest for an atomic bomb is a pipe dream.

John


Thank you, John, for the heads up. Normally we wouldn't publish an article without a URL link, but this is important enough that I googled "Iran Bushehr stuxnet"; I found lots of articles dated yesterday -- the computer world seems a bit excited about the subject. Now the headline links to a Christian Science Monitor general article on the subject. For those of you with a more technical background, try this article from PCWorld.

I'm not sure, though, that Iran's nuclear bomb program is neutralized, given their secret uranium refinement sites hidden around the country, including the one dug into a mountain above Qom, but this would certainly be a strong blow, if true. Not to mention the concern it should raise in the minds of any of Israel's enemies with computers, whether connected to the internet or only using memory sticks to transfer information.
Posted by: Phort Thaiting4979 || 09/22/2010 16:15 || Comments || Link || E-Mail|| [522 views] Top|| File under:
Splodydope kills 9 in western Iran
A suicide bombing struck a large crowd at military parade in western Iran on Wednesday, killing at least nine people and injuring 20 during a nationalist holiday meant to underscore Iran's battle readiness, Iranian media reported.


I hate suicide boomers, even when they go after people I don't like.

According to Iran's Arabic language Al-Alam television channel, the bombing struck a large crowd gathered in the city of Mahabad for annual Sacred Defense Week celebrations marking the 1988 end of the Iran- Iraq war.

Officials described the bombing as a "terrorist attack" that took place about 11 a.m. along a sidewalk. No one immediately claimed responsibility for the attack.

Mahabad is in Iran's Kurdish heartland and carries enormous symbolic weight for ethnic Kurds throughout the world. It was the capital of a short-lived Kurdish autonomous republic set up in 1946 and was the birthplace of Massoud Barzani, the de facto leader of Iraq's semi-autonomous Kurdistan region.


Both the Mad Mullahs™ and the LA Times make sure to blame the Kurd separatists. They might be right, but it's sad to see the Times parrot the party line.

The Kurdish separatist militant group PEJAK, Party for the Free Life of Kurdistan, operates in the area of Mahabad and has clashed with Iranian troops in recent years. PEJAK is the Iranian branch of the Kurdistan Workers Party, or PKK, which has been fighting the Turkish government for decades.
Posted by: Steve White || 09/22/2010 07:55 || Comments || Link || E-Mail|| [304 views] Top|| File under:
Syria Arrests Foreigners Trying to Infiltrate into Lebanon
[An Nahar] Syrian authorities arrested foreigners overnight trying to infiltrate into Lebanon via the Akkar border crossing, state-run National News Agency reported.

It said heavy machine gun fire was heard in the town of Jakr Jenin in the Akkar border region shortly before midnight.

NNA said it turned out the shots were actually fired by Syrian troops who were chasing a number of foreigners trying to enter from Syria into Lebanon illegally.


"You're going the wrong way - Iraq is on the eastern border!"
Posted by: Fred || 09/22/2010 00:00 || Comments || Link || E-Mail|| [298 views] Top|| File under:
Fugitives Arrested, Weapons, Drugs Seized in Army Raids on Brital, Hawrtaala
[An Nahar] Army units, aided by the Lebanese Air Force, on Tuesday performed extensive raiding operations in the Bekaa towns of Brital and Hawrtaala, arresting fugitives and seizing illegal weapons, drugs and stolen cars.

The army seized large quantities of heroin, cocaine and hashish, in addition to currency and ID counterfeit tools and a number of cell phones and computers.

Military investigators started interrogating the detainees before referring them, together with the seized material, to the judicial authorities concerned.
Posted by: Fred || 09/22/2010 00:00 || Comments || Link || E-Mail|| [309 views] Top|| File under: Narcos
Who's in the News
41
[untagged]
4
TTP
4
Govt of Pakistan
4
Hezbollah
2
al-Qaeda in Iraq
1
Narcos
1
Govt of Syria
1
Hamas
1
al-Qaeda in Arabia
1
Jamaat-e-Islami
1
Lashkar e-Taiba
1
Govt of Iran
1
al-Qaeda in Pakistan
Bookmark
E-Mail Me
The Classics
The O Club
Rantburg Store
The Bloids
The Never-ending Story
Thugburg
Gulf War I
The Way We Were
Bio
Merry-Go-Blog
Hair Through the Ages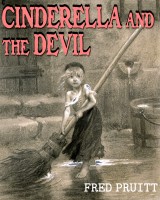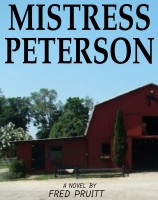 On Sale now!


A multi-volume chronology and reference guide set detailing three years of the Mexican Drug War between 2010 and 2012.

Rantburg.com and borderlandbeat.com correspondent and author Chris Covert presents his first non-fiction work detailing the drug and gang related violence in Mexico.

Chris gives us Mexican press dispatches of drug and gang war violence over three years, presented in a multi volume set intended to chronicle the death, violence and mayhem which has dominated Mexico for six years.
Click here for more information


Meet the Mods
In no particular order...


Steve White
Seafarious
Pappy
lotp
Scooter McGruder
john frum
tu3031
badanov
sherry
ryuge
GolfBravoUSMC
Bright Pebbles
trailing wife
Gloria
Fred
Besoeker
Glenmore
Frank G
3dc
Skidmark
Alaska Paul



Better than the average link...



Rantburg was assembled from recycled algorithms in the United States of America. No trees were destroyed in the production of this weblog. We did hurt some, though. Sorry.
3.231.220.225