Afghanistan
Nato air strike kills nine Afghans
[Dawn] Nine civilians including six children were killed in a NATO air strike targeting a Taliban position in restive southern Afghanistan, the provincial governor's office said Thursday.

The strike took place after a joint Afghan and NATO forces convoy came under direct fire in a village of Nad Ali district of Helmand province, Daud Ahmadi, spokesman for the provincial governor, told AFP.

'Six children and three women were killed and another three civilian men were wounded,' he said. The wounded were taken to a NATO hospital for treatment, the spokesman said.

'Four armed Taliban were also killed in the air attack,' he added.

NATO's International Security Assistance Force (ISAF) said the air strike followed 'extensive engagement' with insurgents fighting from a compound in the troubled south.

The alliance confirmed reports of civilian casualties but gave no specific death toll. 'ISAF received reports of a number of persons killed in the compound, including women and children,' it said in a statement.

ISAF and village elders are investigating, the multi-national force said. Ahmadi said after the convoy was attacked NATO dropped a bomb next to a house in the village.

Ehsanullah, an elder from Khoshal village, where the strike took place, earlier told AFP that Haji Kot Aka's house was hit late Wednesday. 'They had four guests at home when the bombing took place. The bomb killed Aka, his wife, four children and three of the guests. One of the guests was wounded,' he said.

Civilian casualties are a sensitive issue in Afghanistan, creating a rift between President Hamid Karzai's government and international forces as well as resentment on the ground against foreign troops.

Some 100,000 NATO and US-led troops are stationed in Afghanistan, helping the government fight a Taliban insurgency that is at its most deadly since the 2001 US-led invasion toppled the hardline regime.

Posted by: Fred || 10/02/2009 00:00 || Comments || Link || E-Mail|| [314 views] Top|| File under: Taliban
Africa Horn
Shabaab kicks Hizbul Islam out of Kismayu
(Xinhua) -- At least 15 people including combatants were killed and 35 others wounded on Thursday after fierce battles between two main Islamist groups in Somalia's southern port city which fell to the hardline Al-Shabaab movement, medics and residents said. "We have so far received 35 five injured people while five dead bodies were also brought in," Yusuf Ali, a medic with the main Kismayu hospital, told Xinhua.

Residents said that the at least ten others, including combatants from both sides, were also killed in the areas of the fighting in centre of the city.

City of Kismayu, 500 km south of Mogadishu, is reported to be calm after the withdrawal of the Hezbul Islam militias out into the outskirts of the city.

Residents in Kismanyu say heavily armed militia from the hardline Islamist Al-Shabaab movement could be seen around the key areas in the city after fighters of the presence

Reports from coastal city indicate that residents who fled from city after the breakout of fighting are trickling back to their homes.

Fighting broke out between the two allied Islamist insurgent movements in the early hours of Thursday morning after a row over control of the lucrative port in the coastal city.

The row degenerated further and strained the two group's alliance over the week following the arrival in the city of heavily armed militia from Hezbul Islam faction.

Al-Shabaab on Wednesday accused Hezbul Islam's commander in the city, Sheikh Madoobe, of provocation and trying to overthrow the "Islamic Emirates" in Kismayu, and declaring war on commander, warning Hezbul Islam to stay out or face war from Al Shabaab.

Hezbul Islam officials however, responded by saying that declaring war on their commander in Kismayu is tantamount to declaring war on the whole faction and that fighting between the two sides would breakout "everywhere".

Kismanyu, provincial of the Lower Jubba Province, has been a disputed area in Somalia ever since the overthrow of late Somali ruler Mohamed Siyad Barre in 1991, with a number of different clans co-inhabiting the port city the city has changed hands between the clan factions, and Islamist and government forces.

Posted by: Fred || 10/02/2009 00:00 || Comments || Link || E-Mail|| [291 views] Top|| File under: al-Shabaab
Bangladesh
Detained Lashkar man was new chief
[Bangla Daily Star] Detained Lashkar-e-Taiba leader Indian national Emadullah alias Mahbub alias Mamun had been overseeing trespassing of militants into Bangladesh and shipment of explosives.

Emadullah who was arrested from the capital on Wednesday night uses at least nine pseudonyms to escape law enforcers' dragnet, Detective Branch (DB) of police at a press conference at its office yesterday said.

A case has been filed against him under the passport act. He will be produced before the court today seeking a 10-day remand.

DB police said Emadullah became the Bangladesh chapter chief of Pakistan-based militant organisations Lashkar-e-Taiba and Harkatul Zihadia Islamia Azadia and Indian militant outfit Asif Reza Commando Force after the arrest of top two Taiba leaders and Indian nationals--Mufti Obaidullah alias Zafar and Maulana Monsur alias Habibullah in July from the capital.


All three? Between three organizations and nine false identities, he must have felt like one of those shattered personalities in the middle of a hurricane.

Addressing the press conference, Deputy Commissioner Monirul Islam of DB said Emadullah admitted that after the arrest of the top two leaders, their networks have been dismantled. To escape arrest, the Indian militants who are still hiding in Bangladesh have stopped contact with their fellows abroad, he said.

Monirul said, "We think the detained three militants were planning to carry out massive subversive activities either in India or Bangladesh." They had a close link with Mufti Hannan-led Harkatul Jihad Al Islami, he added.

A nephew of Monsur, Emadullah is a resident of Padmapukur village under Bagda Police Station of Uttar Chobbish Pargana district of West Bengal in India. Talking to reporters at the DB office, Emadullah said he first entered Bangladesh in April 2005 and after staying here for 22 days he went to Pakistan where he took a month-long training on AK-47 rifle, machine gun, rocket launcher, sniper gun and explosives, including hand grenade.

Pakistan national and Taiba leader Khurram Khyyum alias Abdullah had arranged a passport for him and the training in Pakistan. In his passport, he was named as Ripon Mian, a permanent resident of Pabna district.

Emadullah said when he reached the Zia International Airport from Pakistan, Abdullah took away his passport. He also said after he alighted from a PIA flight at Karachi airport, one Mehabub received him and took straight to a rest house. From there he along with four other Indian militants was taken to the training camp at hilly Beluchistan.

After the training Emadullah returned to India through Bangladesh and started working for his organisation. Law enforcers of India arrested him as militant Mehabub who was earlier arrested along with some explosives had told them that Emadullah was arranging his flight to Bangladesh. He later escaped from police custody and again entered Bangladesh in 2006. After staying several months in Jessore, he came to Tongi of Gazipur and took a job at Dhaka Tobacco Industries.

Emadullah said he used to get Tk 4,000 to Tk 5,000 from Abdullah who was sending the money from Pakistan through Western Union Money Transfer for meeting his personal expenditures. He also said Abdullah has stopped sending the money recently.

This article starring:
EMADULLAH ALIAS MAHBUB ALIAS MAMUN
Lashkar-e-Taiba
KHURRAM KHYYUM ALIAS ABDULLAH
Lashkar-e-Taiba
MAULANA MONSUR ALIAS HABIBULLAH
Lashkar-e-Taiba
MEHABUB
Lashkar-e-Taiba
MUFTI HANNAN
Harkatul Jihad Al Islami
MUFTI OBAIDULLAH ALIAS ZAFAR
Lashkar-e-Taiba
RIPON MIAN
Lashkar-e-Taiba
Posted by: Fred || 10/02/2009 00:00 || Comments || Link || E-Mail|| [430 views] Top|| File under: Lashkar e-Taiba
Pintu, Taher remanded again
[Bangla Daily Star] BNP leader and former deputy minister Abdus Salam Pintu and Harkatul Jihad (Huji) member Maulana Abu Taher were placed on remand to identify collectors and suppliers of Arges grenades used in the August 21 carnage on Bangabandhu Avenue.

Metropolitan Magistrate Mohammad Shahadat Hossain placed Pintu and Taher on three-day remand each as Criminal Investigation Department (CID) yesterday produced them before his court with separate remand prayers.

The CID sought ten-day remand for Pintu and five-day remand for Taher even though they were taken on different terms of remand for interrogation.

Defence lawyers Masud Ahmed Talukder and Sanaullah Miah filed petitions for cancelling the remand prayers saying the prosecution submitted fresh remand prayers to harass their clients and implicate several BNP leaders.

After hearing both sides, the court rejected the defence's prayer and placed the accused on fresh remand.

The remand prayers came following a further investigation into the case filed by the prosecution on June 25 this year to trace suppliers of Arges grenade that were used in the attack on August 21, 2004.

In the forwarding report, newly appointed investigation officer Additional Superintendent of Police Abdul Kahar Akond said they need to remand the accused to find out clues when and why they held a meeting at Pintu's government residence before committing the offences.

On August 3, a Dhaka court ordered further investigation into the August 21 grenade attack on an Awami League rally, stating that the probe conducted earlier could not identify the collectors and suppliers of grenades.

The court also ordered the inspector general of police to conduct the investigation and submit the report to the court within two months.

Awami League President Sheikh Hasina had narrowly escaped the attack but 23 of her party leaders and workers died and over 300 were injured.

The eight absconding accused are Pintu's brothers Tajuddin and Maulana Liton, Anisul Mursalin and his brother Mahibul Muttakin, Iqbal, Maulana Abu Bakar alias Selim Howlader, Jahangir Alam Badar and Khalilur Rahman.

The CID, which had misdirected the investigation during BNP-Jamaat-led four-party rule, finally pressed charges in June last year accusing Pintu and 21 Huji members including its top leader Mufti Abdul Hannan.

Posted by: Fred || 10/02/2009 00:00 || Comments || Link || E-Mail|| [296 views] Top|| File under: HUJI
Purbo Banglar Commie killed in shootout
[Bangla Daily Star] An outlawed party leader was killed in a 'shootout' with police and Rapid Action Battalion (Rab) at Chulkathi Palpara village in Sadar upazila early yesterday. During the gunfight four police and Rab members were also injured.


Oh, no! Not powder burns! Cheeze, they can hurt!


The deceased was identified as Riazul Haq Masud alias Bidi Masud, 32, regional leader of the outlawed Purbo Banglar Communist Party (ML-Janajuddha).


Being a PB leader is the leading cause of death in Bangladesh


Acting on a tip-off,


"Psst, secret meeting down in Chulk. Pass it on."


a joint team of police and Rab conducted operation at Chulkathi Palpara area when the outlaws were holding a secret meeting at about 5:00am.


No doubt in a dark, witness free area


Sensing their presence,


"Fe fi fo frum, I smell the blood of a.....cop!"


the outlaws opened fire on them prompting the law enforcers to retaliate that triggered a gunfight.


Which came first, the shooting or the gunfight?


Masud was caught in the line of fire and died on the spot while his accomplices managed to flee.


like they were never there


Police said Masud was wanted in 15 cases on twelve systems.


Did his mother ever love him?


Police recovered three firearms, one sharp weapon, 29 rounds of bullet and five cartridges from the spot.


Likely the slugs from the cartridges will be found in Masud


The body was sent to hospital morgue for autopsy.


"Dr. Quincy, package for you. Sign here, please."
Posted by: Fred || 10/02/2009 00:00 || Comments || Link || E-Mail|| [311 views] Top|| File under:
China-Japan-Koreas
11 N. Koreans Flee in Fishing Boat
Eleven North Koreans defected to South Korea by sea on Thursday, arriving on the southeastern coast. A government official said nine adults and two children crossed the Northern Limit Line in a small fishing boat in the East Sea and sought asylum at around 6:30 p.m. on Thursday.

They are under investigation by military, police and intelligence officials.

Intelligence services said a South Korean military radar base detected the boat approaching at 3:48 p.m. and notified maritime police. Two patrol boats and a Navy ship approached the boat and were told by the North Koreans that they wished to defect. The eleven were brought to the port city of Jumunjin in Gangwon Province.

A government source said, "The North Koreans apparently took a long way round in order to avoid being caught by North Korean maritime police. They said they left Gimchaek Port in North Hamgyong Province and went as far as 234 km east off Geojin, Gangwon Province." He said nine out of 11 seem to be members of one family.
Posted by: Steve White || 10/02/2009 00:00 || Comments || Link || E-Mail|| [293 views] Top|| File under:
Home Front: WoT
U.S. House votes against bringing Guantanamo detainees to homeland
(Xinhua) -- The U.S. House of Representatives on Thursday passed a resolution to oppose the Obama administration's plan to bring detainees at the Guantanmo prison to homeland.

The measure, passed on a 258-163 vote, won't allow the administration to transfer the detainees from the prison facility at the U.S. naval base in Guantanmo, Cuba to U.S. territory even for trial or indefinite imprisonment.

The move could further hamper the administration's prospect to meet the deadline set by U.S. President Barack Obama to close the prison before Jan. 22 next year.

U.S. Secretary of Defense Robert Gates has already conceded on Sunday that the administration will likely miss its deadline to close the controversial prison.

Posted by: Fred || 10/02/2009 00:00 || Comments || Link || E-Mail|| [330 views] Top|| File under: al-Qaeda
Video shows terror suspect Najibullah Zazi trying to rent U-Haul trucks: report
[NY Daily News] Video footage shows terror suspect Najibullah Zazi and several cohorts trying to rent trucks in Colorado the week before the 9/11 anniversary, it was reported Wednesday.

The men were captured on security videotapes asking about the trucks in a Colorado U-Haul International office, according to KUSA-TV Denver.

U-Haul International spokeswoman Joanne Fried told the local station that FBI agents seized security videotapes of Zazi who was with two or three other men inside the rental location in suburban Aurora.

Sources said Zazi and the others asked how they could put down a deposit on trucks, but left and never came back.

Two associates of Zazi - but not the terror suspect himself - tried to rent a U-Haul in Queens on Sept. 9.

In the 1995 bombing in Oklahoma City, American terrorists used rental trucks packed with explosives to level a federal building, killing 168 people.

In Washington, Homeland Security Secretary Janet Napolitano revealed Wednesday she weighed raising the color-coded terror alert as the FBI chased Zazi. "We thought about it and rejected it because we didn't have, in the Zazi investigation, any kind of a specific location, time, threat that, in our review, would justify actually raising the color code," Napolitano told Congress.
Posted by: Fred || 10/02/2009 00:00 || Comments || Link || E-Mail|| [391 views] Top|| File under: al-Qaeda
India-Pakistan
Battle for Waziristan looms
After fighting brief skirmishes against militants, the Pakistan Army plans to unfold in the next few days what military officials characterise as the mother of all battles in South Waziristan, senior military and security officials said on Thursday.


Now that they're practiced and gotten a bit of confidence against the TNSM cannon fodder reinforced by jihadi remnants in Swat and Buner they've got the confidence to try their hand at the real nasty Mehsud face-makers reinforced by al-Qaeda's Arabs and IMU's Uzbeks. They've already had the snot beaten out of them by that team two or three times, but maybe this time they'll use actual soldiers instead of paramilitaries made up of the bad guyz' cousins.


'If we don't take the battle to them, they will bring the battle to us,' a senior military official said of the militants.
Ummm... Who've they been bringing it to?
'The epicentre of the behemoth called the Taliban lies in South Waziristan, and this is where we will be fighting the toughest of all battles.'


That's the behemoth known as the domestic Taliban. The Afghan Taliban's a separate organization -- in the same business, often cooperating, but a different company. The Mighty Pak Army's not going to do anything against it...




One division of the corporation is a problem, whereas the other is turning a profit ...


For three months, the military has been drawing up plans, holding in-depth deliberations and carrying out studies on past expeditions to make what seems to be the last grand stand against Pakistani Taliban in the Mehsud heartland a success. 'We are ready. The environment is ready,' the senior officer said. But military officials also admit Waziristan will not be an easy battle. 'It will not be a walkover. This is going to be casualty-intensive hard fighting. The nation will have to bear the pain,' said another officer.

Already this past summer, the military has lost more than three hundred of its soldiers in the Swat valley. One out of ten was officer — the highest soldier-to-officer casualty ratio in any war, skirmish or operation in the world, a spokesman for the military said.

By the military's own reckoning, the past two operations against the tribal militants in South Waziristan ended in failure. The Jan 2004 operation led to the infamous Shakai peace agreement in April 2004, followed by another agreement with the now-dead Tehrik-i-Taliban chief Baitullah Mehsud on Feb 5, 2005.

In late January last year, the military launched Operation Zalzala with the stated goal of dislodging Baitullah Mehsud from his stronghold. The operation did not cause even a tremor and only 12 days later, were authorities struggling to revive the dead Sararogha agreement.

With that went even the pretence of any state authority as control of the volatile region was ceded to now emboldened militants.

Much water has flowed under the bridge since then, military officials add. Militants have been driven out of Swat; with additional forces available Bajaur is just heading there and Mohmand is close to being cleared.

'The Tehrik-i-Taliban Pakistan as a monolithic organisation remains no more,' a security official claimed.

The icing on the cake came with the death of Baitullah Mehsud in a drone attack in August. His death complemented the military's plan that included an economic blockade already in place since June.

Thousands of army soldiers — two divisions — are now sitting on the fringes of the Mehsud mainland waiting for orders from the high command to move in. A debate is raging within some circles whether the military could have mounted an assault shortly after BM's death. 'As far as we are concerned the operation should have been launched three months ago,' a senior government official said.

'Baitullah is dead and his group seems to be in some sort of disarray. And this provides the best opportunity to go after them,' the official said.

'That may have been correct,' acknowledged a senior military official. 'We thought that Baitullah's death would unravel the Mehsud militant group and galvanise the tribe to stand up to the people who have caused them suffering. It didn't happen,' the official argued.

And one major factor for the delay, according to this official, was also the availability of additional forces and resources. 'We have the men and material now and everything is in place,' he added.

With additional force available, the blockade has been made more effective by occupying three strategic heights along Mehsuds' border with North Waziristan besides virtually sealing all four access points in the battle-zone from Razmak-Makeen, Wana-Ludda, Jandola-Sararogha and Kanigoram-Jandola. Perhaps the only escape route available to the militants now is to the Shawal mountains.

In addition to this, the government has been able to neutralise Commander Nazir Group in Wana, in the Ahmadzai Wazir area of South Waziristan, and Commander Hafiz Gul Bahadur in North Waziristan.

The killing of seventeen militants of the Nazir group, reportedly by pro-Baitullah Uzbek fighters inside Mehsud territory, drove the last nail in the coffin of a pan-Waziristan alliance between the three groups, cobbled together by the late Baitullah last year.

There is a sense within the military establishment that the situation in South Waziristan could not be allowed to drag on. The blockade is nearly three-months old and the military is sitting on the fringes, firing artillery and fighting off attacks from seemingly desperate Mehsud fighters.

Also, the army is running out of targets for air strikes and quick get-in and get-out type surgical strikes due to intelligence problems. Army chief Gen Ashfaq Parvez Kayani recently described the Mehsud badlands as an intelligence black hole. 'We have to move in,' he said.

Military planners hope that by moving in physically, they would be able to garner crucial support from reluctant Mehsud tribesmen to provide intelligence.

Equally useful support in terms of intelligence may also come from Misbahuddin, who leads the anti-Baitullah group formed by Abdullah Mehsud before he was killed.

Indeed, Misbahuddin's group has been on the trail and hunt of Baitullah's men, either picking them directly or pointing them out to law enforcers in cities as far away as Karachi and Peshawar.

In another boon for the army, a large number of Mehsud tribesmen have already relocated to Dera Ismail Khan and Tank, giving a relatively free hand to the high command to mount a massive operation in an area spread over 2,419 square kilometres.

But all agree that the battle ahead is formidable. Questions remain if the army would be able to hold and sustain the operation in what is widely believed to be a tough and treacherous terrain.

Weather may also play a significant role in shaping up the battle in a place where temperature drops to 20 degrees centigrade below freezing point in winters.

In the Mehsud heartland, snow starts to set in towards the end of November and that may restrict logistic supplies to un-acclimatised troops fighting in an inhospitable territory. But military strategists say the weather problem would hit the militants more than it would hit the troops.The militants have the advantage of knowing their terrain and territory. 'It is difficult to dislodge someone holding the high-ground,' acknowledged one officer.

To strengthen their defences, Mehsuds have the support of some two thousand ferocious fighters. The total strength of the Mehsud-Uzbek and non-local Pakistani militant combine is stated to be between six thousand and seven thousand. 'It is going to be a battle with the Uzbeks more than anybody else,' the officer said.

And then there is the external element — the Haqqani and Al Qaeda network that is heavily dependent on the Mehsud fighting force. 'They will defend their power base and fight to the last man,' the officer remarked.

In line with their tradition, the officer said, the Mehsuds may try and ignite fire elsewhere in Pakistan. Suicide bombing is their most time-proven and lethal weapon.

Already, 71 people have died in six suicide bombings in the NWFP last month. Qari Hussain, the mastermind of suicide bombings in Pakistan, has already issued a chilling warning to unleash his bombers and 'inflict pain' to avenge the death of Baitullah and Hakeemullah's brother.

To slow down any military movement, the militants are believed to have planted improvised explosive devices and fortified their positions. 'They are as much ready for the battle as we are,' a senior official maintained.

'Let's not assume that the battle will be over in three to four days. It may take us three to four weeks. We have done our homework and are ready for the battle. But in the final analysis, it is God's will that will determine the course of action. And that's the punch-line,' the official remarked.
Posted by: tipper || 10/02/2009 07:25 || Comments || Link || E-Mail|| [459 views] Top|| File under: Govt of Pakistan
Roadside bomb blast kills two in Bara
[Dawn] A roadside bomb targeting security forces has exploded, killing two people and wounding ten, which included five security personnel in the volatile northwest. Government official Hafeez Khan says the blast occurred Thursday as soldiers inspected vehicles in Bara town not far from North West Frontier Province's main city Peshawar. The area has witnessed a spate of recent attacks. Twenty-two people were killed and more than 150 wounded last Saturday in two suicide car bombings in the region.
Posted by: Fred || 10/02/2009 00:00 || Comments || Link || E-Mail|| [295 views] Top|| File under: TTP
2 Taliban killed in Swat suicide blast
At least two Taliban were killed and as many troops injured when a Taliban blew himself up during a raid in Swat on Thursday. "Security forces conducted a raid ... in Toprai near Gat. During the raid on a house, one of the two Taliban inside the house -- who was wearing a suicide jacket -- detonated the explosives strapped to his body, killing himself and the other Taliban and injuring two soldiers," said the ISPR. Troops also conducted a search operation in Garhi near Shamozai, and arrested four suspects. Another Taliban surrendered to security forces in Dagai. Separately, troops conducted a search operation in Kalla Kalle, and arrested two Taliban, while three others surrendered.
Posted by: Fred || 10/02/2009 00:00 || Comments || Link || E-Mail|| [301 views] Top|| File under: TTP
Tahir Yuldashev killed in Aug 27 drone attack
Chief of Islamic movement of Uzbekistan Tahir Yuldashev, also known as Qari Tahir, was killed in a US drone attack in South Waziristan Agency on August 27, a private TV channel reported on Thursday. The channel said Pakistani and American officials had confirmed Yuldashev's death.

He was a close aide of former Tehreek-e-Taliban Pakistan chief Baitullah Mehsud and was involved in several attacks in the country.


The Paks never even bothered to deny Tahir was in the country. I'm not sure how the Islamic Movement of "Uzbekistan" manages to justify living in Pakistain, with an entire country between it and the Ferghana valley...



This article starring:
BAITULLAH MEHSUD
Tehreek-e-Taliban Pakistan
QARI TAHIR
Islamic movement of Uzbekistan
TAHIR YULDASHEV
Islamic movement of Uzbekistan
Posted by: Fred || 10/02/2009 00:00 || Comments || Link || E-Mail|| [429 views] Top|| File under: Islamic Movement of Uzbekistan
11 accused acquitted in rocket attack case
[The News (Pak)] The Anti-Terrorist Court (ATC)-I Rawalpindi judge Malik Muhammad Akram on Thursday acquitted 11 accused allegedly involved in the rocket attack case targeting the Parliament House and the Army House in 2007. Police could not present any solid proof against the accused, due to which the court acquitted them.

The Civil Lines police station had registered a case under sections 3/4 Explosive Act of Pakistan and 7 ATA against 11 alleged accused named Nadeem Yousaf, Khalil Wayeen, Javed Wayeen, Abid Bashir, Sikandar Ali, Asad Khan, Tahir Ali, Khyzar Hayat, Sadaf Sheraz, Ali Ahmed and Munir Ahmed in 2007. The alleged accused had planned to target the Parliament House and the Army House from Ayub National Park.

The Rawalpindi police with the help of the Islamabad police reached the Ayub National Park and arrested the accused and recovered three rocket launchers from their possession. According to police statement, they had four rocket launchers and they fired one rocket at the Parliament House. They wanted to use three others to target the Army House for destroying it but they were arrested, police said. However police could not present any solid proof against the nominated accused due to which the court acquitted them on Thursday.


Posted by: Fred || 10/02/2009 00:00 || Comments || Link || E-Mail|| [297 views] Top|| File under: al-Qaeda in Pakistan
Hakeemullah Mehsud's brother killed: officials
[Dawn] The brother of new Pakistan Taliban leader Hakeemullah Mehsud has been killed in a clash with the military in the tribal region where militants hold sway, security officials said Thursday.

Kaleemullah Mehsud was killed on Monday in a shootout in North Waziristan, a tribal region bordering Afghanistan that is considered a militant stronghold 'Kaleemullah was buried on Wednesday. He was killed on Monday in crossfire with security forces,' a security official in North Waziristan told AFP.

An intelligence official in the region confirmed the report, but there was no immediate reaction from the Taliban.

Fighting erupted on the outskirts of North Waziristan on Monday, after Taliban rebels fired a missile into a paramilitary camp at Razmak town, killing one soldier and wounding five others, security officials said at the time. In retaliation, the paramilitaries pounded militant hideouts around Razmak and in neighbouring South Waziristan's Makeen and Ladha areas, with seven Taliban including Kaleemullah Mehsud killed in the bombardments.

Hakeemullah Mehsud, who has yet to speak to the media or appear in public since his appointment, has two surviving brothers. The young commander, believed to be about 30, took the reins of the feared Tehreek-e-Taliban Pakistan in late August, after the group finally confirmed the death of leader Baitullah Mehsud in an August five US drone missile strike.
Posted by: Fred || 10/02/2009 00:00 || Comments || Link || E-Mail|| [309 views] Top|| File under: TTP
Israel-Palestine-Jordan
20 Palestinian prisoners freed after Shalit video released
A two-minute video of an Israeli soldier held captive by the Palestinian Islamist group Hamas for the past three years shows him "healthy and coherent" and speaking to the camera, Israeli officials said on Friday. In the classic "proof of life" gesture, Gilad Shalit was shown holding an Arabic-language newspaper dated Sept. 14, said one official who saw the video. He read from a text, telling of his condition and asking for his release. He was shaved and his hair was short. He was wearing glasses and dressed in what appeared to be military uniform, said the official.

The recorded images of Shalit, 23, were handed over in exchange for Israel's release of 20 Palestinian women from its jails, one of whom brought home a 20-month-old boy born in prison to a joyful reception in the Islamist-run Gaza Strip. The swap with Hamas, brokered by German and Egyptian diplomacy, could be a step towards a larger prisoner release and eventual freedom for Shalit, top priorities for Israel and Hamas since his capture in a June 2006 cross-border raid.

"I hope this is going to be a step on the way to freeing our men and women prisoners from occupation jails," said Hamas prime minister in Gaza, Ismail Haniyeh. "I hope it will be step towards Palestinian reconciliation and national unity. I see the Palestinian people today united behind this step," he told a crowd welcoming home Fatim al-Zaq who was pregnant when arrested and gave birth in jail.

Israel had said Friday's deal was a confidence-building gesture before crucial stages in negotiations for Shalit's release, and added that lengthy and difficult negotiations were still ahead before any final swap. Israeli officials said the video of Shalit was authenticated before 19 of the women were released. Prime Minister Benjamin Netanyahu and Shalit's parents saw copies but there were no statements and no immediate decision to make it public.

The video was handed over as a convoy of Red Cross jeeps carried 18 freed women prisoners over the Beitunya checkpoint into the West Bank while al-Zaq went to Gaza with her baby. The final prisoner in the swap was due to be released on Sunday. In both the West Bank and Gaza, the first stop for the liberated women was government headquarters, where official receptions and celebrations were held and speakers demanded the release of hundreds of long-term prisoners.

On the Gaza side of Israel's Erez Checkpoint, hundreds of Palestinians waving the green Hamas flag, the black banners of Islamic Jihad and the Palestinian national colours joined a convoy into the Mediterranean coast city with sirens wailing. Haniyeh sent his official car to pick up 40-year-old Fatima al-Zaq and son Youssef and bring them direct to his office. The baby was snatched from her arms in a media frenzy and passed overhead into the embrace of the prime minister, who held the wailing little boy up to the ecstatic crowd and kissed him repeatedly. The al-Zaq house was decorated with posters and flags. "We feel wonderful," said her husband Mohammed, who is a member of Islamic Jihad. "People are celebrating with us, from all factions . . . the prisoners' release unites us."

There was no immediate word from the Shalit family. The International Committee of the Red Cross has not visited Shalit and only a few letters and an audio tape have reached his parents, who have waged a vocal campaign to get him freed. Netanyahu said in a statement on Wednesday it was "important for the entire world to know that Gilad Shalit is alive and well and that Hamas is responsible for his well-being and his fate."

The Shalit video can be viewed here.
Posted by: ryuge || 10/02/2009 10:30 || Comments || Link || E-Mail|| [664 views] Top|| File under:
Egyptians take over tunnel, seize cement bound for Gaza
Ma'an - Cairo security sources said Egyptian forces took over a Gaza smuggling tunnel near the Salah Ad-Din area at the border with Gaza on Thursday. Some 11 tons of cement were seized, they said.

The same sources added that Egyptian authorities managed to commandeer some 250 cement trucks intended for Gaza. They said Egypt had discovered around 400 tunnels since Israel's siege on Gaza began in 2006.

Also on Thursday, Egyptian authorities arrested four Eritrean migrants who attempted to cross into Israel through its Sinai Desert border in search of work, security sources said. The sources added that the four paid 1,000 US dollars to foreign smugglers to help them enter Israel in search of work.

In a separate incident, security sources said smugglers and Egyptian police traded gunfire on the Egypt-Israel border, 15 kilometers from Kerem Shalom. An Egyptian officer was injured when his machine gun jammed and a bullet exploded in the chamber, the sources reported. The officer was taken to a hospital in the city of Rafah, on the border with the Gaza Strip.
Posted by: Fred || 10/02/2009 00:00 || Comments || Link || E-Mail|| [296 views] Top|| File under: Hamas
Who's in the News
57
[untagged]
5
Govt of Pakistan
4
TTP
3
al-Qaeda
2
Hamas
2
Govt of Iran
2
HUJI
2
Taliban
1
al-Qaeda in Arabia
1
al-Qaeda in Europe
1
ISI
1
Islamic Movement of Uzbekistan
1
al-Shabaab
1
Lashkar e-Taiba
1
al-Qaeda in Pakistan
Bookmark
E-Mail Me
The Classics
The O Club
Rantburg Store
The Bloids
The Never-ending Story
Thugburg
Gulf War I
The Way We Were
Bio
Merry-Go-Blog
Hair Through the Ages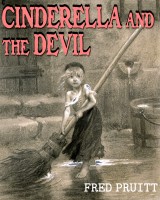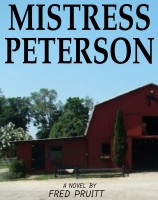 On Sale now!


A multi-volume chronology and reference guide set detailing three years of the Mexican Drug War between 2010 and 2012.

Rantburg.com and borderlandbeat.com correspondent and author Chris Covert presents his first non-fiction work detailing the drug and gang related violence in Mexico.

Chris gives us Mexican press dispatches of drug and gang war violence over three years, presented in a multi volume set intended to chronicle the death, violence and mayhem which has dominated Mexico for six years.
Click here for more information


Meet the Mods
In no particular order...


Steve White
Seafarious
Pappy
lotp
Scooter McGruder
john frum
tu3031
badanov
sherry
ryuge
GolfBravoUSMC
Bright Pebbles
trailing wife
Gloria
Fred
Besoeker
Glenmore
Frank G
3dc
Skidmark
Alaska Paul



Better than the average link...



Rantburg was assembled from recycled algorithms in the United States of America. No trees were destroyed in the production of this weblog. We did hurt some, though. Sorry.
3.231.220.225