Africa Horn
Pirates vow Dire Revenge™ against U.S. sailors
MOMBASA, Kenya -- A pirate gang that launched an abortive attack on a second U.S. ship loaded with food aid said Wednesday they were singling out American vessels and would kill their crews, while French forces detained 11 other hijackers in a high-seas raid.

Pirates fired grenades and automatic weapons at the Liberty Sun, but its American crew successfully blockaded themselves inside the engine room. The ship was damaged in Tuesday's attack but escaped and was heading to Kenya under U.S. Navy guard.

A pirate whose gang attacked the aid ship admitted Wednesday that his group was targeting American ships and sailors. "We will seek out the Americans and if we capture them we will slaughter them," said a 25-year-old pirate based in the Somali port of Harardhere who gave only his first name, Ismail.


Wouldn't wanna be anywhere near Harardhere if that happens. You know Ismail won't be...


"We will target their ships because we know their flags. Last night, an American-flagged ship escaped us by a whisker. We have showered them with rocket-propelled grenades," boasted Ismail, who did not take part in the attack on the Liberty Sun.


Ah, I guess Ismail's a "mastermind"...
Posted by: tu3031 || 04/16/2009 14:30 || Comments || Link || E-Mail|| [364 views] Top|| File under:
Somali pirates step up hijacking spree
[Al Arabiya Latest] Somali pirates seized two more ships on Tuesday, brushing off their losses from deadly rescue operations and throwing down the gauntlet to U.S. President Barack Obama after he pledged to curb piracy.

It brought to four the number of vessels taken since the U.S. navy operation on Sunday which saved an American skipper but led to the deaths of three pirates, upping the stakes in the dangerous waters off the Horn of Africa.

The MV Irena, a Greek-operated merchant vessel flagged in Saint-Vincent and the Grenadines, was hijacked in the Gulf of Aden, the European Union's naval mission in the area said. Its 22 Filipino crew is believed to be safe.


Wait til the Grenadine Navy gets there ...

Hours later a NATO spokeswoman said a second freighter, Lebanese-owned and flying a Togolese flag, had been seized by pirates off the Horn of Africa, the 10th hijacking in the Gulf of Aden and Indian Ocean this month.


Ditto the Togan Navy (or is it Togoan, I'm never sure).

"I can confirm that a second cargo ship, the Sea Horse, has been seized," said spokeswoman Shona Lowe from NATO's Northwood maritime command centre in England. She could not provide details on the numbers or nationalities that had been aboard the ship.
Posted by: Fred || 04/16/2009 00:00 || Comments || Link || E-Mail|| [280 views] Top|| File under: Pirates
Africa North
Gyptos Nab 3 Paleos in Sinai
Egyptian security forces have detained three Palestinians on suspicion of illegally crossing into Egypt, and authorities say they also found almost a ton of explosives.

Egyptian police Wednesday said the three were detained in the North Sinai town of Sheikh Zweid, which is about 15 kilometers from the Egyptian border with Gaza and Israel. Police report finding 900 kilograms of TNT packed in bags.
Posted by: Steve White || 04/16/2009 00:00 || Comments || Link || E-Mail|| [268 views] Top|| File under:
Tunisia upholds sentences of 50 terror suspects
[Maghrebia] The Tunis Court of Appeals upheld the prison sentences of 50 Tunisians, aged between 20 and 30, convicted of links with Salafist groups and other terror-related charges, AP reported on Wednesday (April 15th). The convicts are all from Tunis and Bizerte.
Posted by: Fred || 04/16/2009 00:00 || Comments || Link || E-Mail|| [266 views] Top|| File under: Global Jihad
Bangladesh
6 naval officers quizzed over 'Gong arms haul
[Bangla Daily Star] Six naval officers who served in Bangladesh Coast Guard on deputation in 2004 were interrogated yesterday in connection with the Chittagong arms haul case. They appeared before the investigators at the Chittagong divisional headquarters of Criminal Investigation Department (CID) at Dampara Police Line in the city in the afternoon following a notice served by the CID.

Three of the six naval officers - Lt Commander Arif, Lt Commander Tafsir and Lt Commander Khorshid — were being interrogated till filing of this report last evening. Investigators let the other three go after recording their statements since they were on leave to sit for a departmental test for promotion at that time, said sources.

CID Chittagong Division Special Police Super (SSP) Mohammad Muslim confirmed the appearance of the six navy personnel before the investigators.

The CID served the notice to those who were on duty on the Karnaphuli River and the Bay of Bengal during the offloading of the 10-truckload of firearms and ammunition at Chittagong Urea Fertiliser Limited jetty in the early hours of April 02, 2009, he said.

As the CID investigators, through the home ministry, sought a list of the then coast guards, the Coast Guard Chittagong Zone provided it, said sources.

The CID was interrogating the then Coast Guard men as the main accused in the case, Hafizur Rahman, in a confessional statement on March 02, 2009 implicated them in helping two engine boats with the deadly consignment berth at CUFL jetty.
Posted by: Fred || 04/16/2009 00:00 || Comments || Link || E-Mail|| [267 views] Top|| File under: HUJI
Faisal now admits ownership of arms
[Bangla Daily Star] Bangladesh-born British citizen Faisal Mostafa who initially denied having any firearms and ammunition seized from Green Crescent Madrasa in Bhola admitted that he owns some of the firearms. "Initially Faisal told us that he does not know anything about the firearms and ammunition but now he admitted to have some of the arms," said an investigator tasked with investigating the arms haul from the madrasa at Ramkeshob village in Borhanuddin upazila.

Investigators, however, suspected that Faisal, now on a 10-day remand, stockpiled all the firearms, ammunition and explosives either to train up militants or to supply those arms and explosives for militant attacks.

Investigators have already found Faisal's close links with banned Islamist outfit Jamaatul Mujahideen Bangladesh. Faisal had met executed JMB supremo Shaekh Abdur Rahman several times, and kept in contact with Saidur Rahman, now-on-the-run boss of the militant organisation. "We suspect him as a high-profile militant. He has knowledge about most of the militant attacks in Bangladesh," the investigator said wishing anonymity.

Faisal, founder of the madrasa, and his close associate Hassan Saifuddin Badal, who was also taken on a 10-day remand, were sent to Borhanuddin yesterday as their current remand will expire today. The investigator said the duo might be produced before a Bhola court today. He said fresh remand would be sought for them for further interrogation.

Faisal, founder of Green Crescent charity and NGO, was picked up along with his close associate Badal from Pubail in Gazipur on April 6 in connection with the arms haul from his madrasa.

On March 24, Rapid Action Battalion unearthed the 'mini-ammunition factory' inside the madrasa-cum-orphanage and seized 10 firearms, 2,500 bullets, 3,000 grenade ball splinters, 200 gram gun powder, different parts of ammunition and 72 books on jihad, Abul Ala Maududi and Osama bin Laden.

This article starring:
Faisal Mostafa
Jamaatul Mujahideen Bangladesh
Hassan Saifuddin Badal
Jamaatul Mujahideen Bangladesh
Saidur Rahman
Jamaatul Mujahideen Bangladesh
Shaekh Abdur Rahman
Jamaatul Mujahideen Bangladesh
Posted by: Fred || 04/16/2009 00:00 || Comments || Link || E-Mail|| [270 views] Top|| File under: Jamaat-ul-Mujahideen Bangladesh
Britain
UK court sentences Algerian for unusual attack
[Maghrebia] A British court on Tuesday (April 14th) sentenced an Algerian chemist to nine years in prison for contaminating food and endangering public health, AFP reported. Sahnoun Daifallah, 42, was convicted of using a 1.5 litre spray container to spread a mixture of his own urine and faeces inside several supermarkets, a restaurant, and a bookstore last May. Evidence reportedly indicated that Sahnoun Daifallah, who has a degree in industrial chemistry, had "fantasised about using biological weapons" to cause public harm.
Posted by: Fred || 04/16/2009 00:00 || Comments || Link || E-Mail|| [368 views] Top|| File under: Global Jihad
China-Japan-Koreas
U.S. nuclear experts preparing to leave N. Korea: spokesman
[Kyodo: Korea] A team of U.S. experts who have been helping North Korea disable nuclear facilities in Yongbyon are making preparations to leave the country as asked by Pyongyang, the State Department said Wednesday. ŽŽThe U.S. government experts and staff monitoring the shutdown and disablement of the Yongbyon facilities have been asked, by North Korean authorities, to departŽŽ North Korea, department spokesman Robert Wood said at a news briefing.

Posted by: Fred || 04/16/2009 00:00 || Comments || Link || E-Mail|| [360 views] Top|| File under:
India-Pakistan
Muslims should not lay down weapons: TTP
Tehreek-e-Taliban Pakistan Swat (TTP) spokesman Muslim Khan has said Muslims should take up arms instead of laying them down, a private TV channel reported on Wednesday. Khan told the channel that the Taliban were not subservient to the constitution of Pakistan but were committed to sharia. He said the Taliban had not captured the Pir Baba shrine in Buner, adding that they had only stopped the people from carrying out un-Islamic activities at the holy shrine. He said the Taliban had never talked of laying down arms, adding that it was the right of the Pashtuns to keep conventional weapons in their possession. "Pashtuns don't have any tanks or helicopters, they only possess conventional weapons which all Muslims have been ordered to keep."
Posted by: Fred || 04/16/2009 00:00 || Comments || Link || E-Mail|| [288 views] Top|| File under: TTP
10 policemen among 16 killed in Charsadda Pakaboom
[Geo News] At least 16 people were killed, including 10 policemen, and several others wounded after a suicide bomber slammed his explosive-laden vehicle into a police check-post in Charsadda on Wednesday. According to reports , the blast took place at the Harichand Police Check-post in Charsadda, killing 16 people, including 10 policemen, and injuring several others. The DPO Charsadda confirmed that 16 people were killed in the suicide attack. A DSP was also among the dead. Meanwhile, emergency was declared in the Charsadda Hospital immediately after the blast.

Posted by: Fred || 04/16/2009 00:00 || Comments || Link || E-Mail|| [261 views] Top|| File under: al-Qaeda in Pakistan
Lal Masjid holy man granted bail, likely to be released soon
A three-member Supreme Court (SC) bench granted bail to former Lal Masjid chief cleric Abdul Aziz in the last of over two dozen cases against him on Wednesday.

Aziz -- who was arrested during the Lal Masjid operation as he tried to sneak out of the mosque dressed in an all-covering burqa -- will be freed within two or three days, according to his lawyer Shaukat Siddiqui.

The bench, consisting of Justice Javed Iqbal, Justice Sarmad Jalal Osmany and Justice Zahid Hussain -- observed that Aziz deserved bail because there was insufficient material on record against him in the Occupation of Children's Library case.
Posted by: Fred || 04/16/2009 00:00 || Comments || Link || E-Mail|| [654 views] Top|| File under: Govt of Pakistan
Pak: Mumbai attacks suspect 'confesses'
Judicial Magistrate Ahmed Masood Janjua on Wednesday recorded confession statement of a suspect of the Mumbai attacks. Federal Investigation Agency (FIA) sources told Daily Times that the suspect, Shahid Jamil Riaz son of Muhammad Riaz of Naseerabad, Bahawalpur, was presented before the court amid tight security and even reporters were not allowed to cover the proceedings.

They said Riaz, a member of banned Lashkr-e-Taiba was arrested by FIA last month, on suspicion that he abetted the Mumbai attacks. "Riaz's statement was recorded under Section 164, in which he confessed that he and his four accomplices - Hammad Amin Sadiq, Zakiur Rehman Lakhvi, Abdul Wajid alias Zarar Shah and Mazhar Iqbal alias Abu Al Qama - assisted the Mumbai attackers and provided them logistic support to carry out the attacks," the sources said.

However, sources in the court did not provide any information on the development. Riaz's counsel said the suspect was presented before the judicial magistrate, who refused to record the confession statement.

This article starring:
Abdul Wajid alias Zarar Shah
Lashkr-e-Taiba
Hammad Amin Sadiq
Lashkr-e-Taiba
Mazhar Iqbal alias Abu Al Qama
Lashkr-e-Taiba
Shahid Jamil Riaz
Lashkr-e-Taiba
Zakiur Rehman Lakhvi
Lashkr-e-Taiba
Posted by: Fred || 04/16/2009 00:00 || Comments || Link || E-Mail|| [272 views] Top|| File under: Govt of Pakistan
Sikhs in Orakzai pay Rs 20 million jizia to Taliban
The Sikh community living in Orakzai Agency on Wednesday conceded to Taliban demand to pay them jizia -- tax levied on non-Muslims living under Islamic rule -- and paid Rs 20 million to Taliban in return for 'protection'.

Officials told Daily Times that the Taliban also released Sikh leader Sardar Saiwang Singh and vacated the community's houses after the Sikhs accepted the Taliban demand.

The officials said the Taliban announced that the Sikhs were now free to live anywhere in the agency.

They also announced protection for the Sikh community, saying that no one would harm them after they paid jizia. Sikhs who had left the agency would now return to their houses and resume their business in the agency, the officials said.

Posted by: Fred || 04/16/2009 00:00 || Comments || Link || E-Mail|| [269 views] Top|| File under: TTP
KasabŽs trial begins amid tight security
[Bangla Daily Star] Indian security forces threw a ring of steel around Mumbai's Arthur Road jail yesterday as the trial began of the lone militant suspect captured during last year's attack on the city.

Hundreds of police and paramilitary personnel, all in flak jackets, combat fatigues and carrying rifles, enforced blanket security around the special prison court where Mohammed Ajmal Kasab was to be tried.

Traffic was severely restricted around Mumbai's largest jail, which is just four kilometres from the railway station where Kasab and an accomplice are alleged to have killed more than 50 and wounded nearly 100 in a hail of gunfire.

Barricades barred access roads, with police and soldiers checking special identity cards issued to some of the 25,000 people who live in the area.

A 20-foot tunnel has been specially built from the defendant's cell to the courtroom at an estimated cost of 200 million rupees.

The courtroom has also been reinforced to protect against bomb and grenade attacks.

Kasab has not been seen in public since his arrest on November 26 last year, soon after 10 gunmen began an assault that left more than 160 people dead and over 300 others injured.

The 21-year-old Pakistani national, said to belong to the banned Pakistan-based group Lashkar-i-Taiba, faces a string of charges including 'waging war' on India, murder, attempted murder and kidnapping.

He faces the death penalty if convicted.
Posted by: Fred || 04/16/2009 00:00 || Comments || Link || E-Mail|| [279 views] Top|| File under: Govt of Pakistan
Orakzai Jirga: militants vacate occupied Sikhs' houses
[Geo News] Militants have left 10 houses of local Sikhs after 2 days of occupation following a Jirga in Qasimkhel area of Lower Orakzai Agency.

According to sources 35 Sikh families have been living in Qasimkhel area for many past years. The local militants occupied 10 houses of Sikh two days ago and held took their head Kalak Singh hostage.

After the incident a reconciliatory Jirga was held with the efforts of local elders. As a result the militants released Kalak Singh and left occupation of the houses.
Posted by: Fred || 04/16/2009 00:00 || Comments || Link || E-Mail|| [263 views] Top|| File under: TTP
Iraq
Suicide bomber kills 16 Iraqi soldiers
A suicide bomber dressed in an army uniform detonated an explosives belt Thursday among Iraqi soldiers lined up for lunch at a base west of Baghdad, killing at least 16 and wounding 50, Iraqi officials said.

The attack took place at the joint base shared by Iraqi soldiers and U.S. troops in the former Sunni insurgent stronghold of Habbaniyah, about 45 miles (70 kilometers) west of Baghdad, two Iraqi officers said.

An Iraqi colonel, who spoke to The Associated Press over the phone from the base, said the bomber wore an Iraqi army uniform.
Posted by: ed || 04/16/2009 10:07 || Comments || Link || E-Mail|| [273 views] Top|| File under:
Al-Kut: 2 gunmen arrested with ammo in their possession
Aswat al-Iraq: Police forces on Wednesday arrested two gunmen with arms and ammunition in their possession in Wassit's Kut city, according to a police commander. "This evening, forces from the Quick Response Department (QRD) captured two wanted men during a raid on a terrorists' hideout in Anwar al-Sadr area, eastern Kut city," QRD Commander Aziz Lateef al-Amara told Aswat al-Iraq news agency. "A large number of 72mm rockets and ammunition were seized during the raid," Amara noted. "Those arrested confessed to having been involved in the murder of several civilians in the province," Amara explained.
Posted by: Fred || 04/16/2009 00:00 || Comments || Link || E-Mail|| [269 views] Top|| File under: Iraqi Insurgency
Kirkuk blast toll rises to 32
Casualties from the car bomb blast that occurred earlier today in Kirkuk province have reached 32, according to a local medic. "The toll from the car bomb explosion that occurred in al-Wasiti neighborhood, near al-Asdiqaa gas station, southwestern Kirkuk, has reached 10 dead and 22 wounded persons," the source told Aswat al-Iraq news agency. The source noted that the toll is likely to increase further as some of the wounded are in critical condition. Earlier today, a local police chief said that 13 persons, including six police personnel, were wounded in the blast.
Posted by: Fred || 04/16/2009 00:00 || Comments || Link || E-Mail|| [278 views] Top|| File under: Iraqi Insurgency
Israel-Palestine-Jordan
Kassam hits Eshkol region; none hurt
[Jerusalem Post Front Page] A Kassam rocket fired by Palestinian terrorists in the Gaza Strip landed in an open area in the Eshkol region on Wednesday evening. No one was wounded and no damage was reported. It was the first Kassam attack since the end of last month, when two rockets slammed into the western Negev, causing neither casualties nor damage.

Also Wednesday, Egyptian police discovered 900 kilograms of TNT hidden in 18 sacks near the border with Gaza. In addition, Egyptian authorities arrested three young Palestinians on suspicion of infiltrating into the country.
Posted by: Fred || 04/16/2009 00:00 || Comments || Link || E-Mail|| [288 views] Top|| File under: Hamas
Jordan convicts 3 Hamas operatives
[Jerusalem Post Front Page] A Jordanian court has convicted three Hamas men for operating in the country. The three were convicted Wednesday of receiving information from their group that could jeopardize the kingdom's safety and with monitoring the Israeli embassy in Amman, and military sites on the borders with Israel and Syria.

The men were sentenced to five years in prison. The military judge initially sentenced the men to 10 years, but reduced the sentence to five years. Two other defendants were acquitted for lack of evidence. The military prosecutor said at the opening of their trial last year that Hamas provided the operatives with military training in an unnamed neighboring country.

In a text message, a Hamas spokesman said the movement hopes that the judgments issued in Jordan are "the beginning of the end of the legal case, and that an amnesty will be granted to the detainees. We hope to develop our relations with Jordan."

Last year, a Jordanian military court sentenced three Hamas members to sentences ranging from 7œ to 15 years in prison for allegedly plotting attacks on Israelis and intelligence officers in Jordan. But Jordan's highest court later reduced the sentence to half the term saying the military court that handed down the initial sentences failed to take into account that the three Jordanians did not carry out any attacks.

Hamas denied the accusations against the men, saying it does not target Jordan or any Arab country.
Posted by: Fred || 04/16/2009 00:00 || Comments || Link || E-Mail|| [259 views] Top|| File under: Hamas
Southeast Asia
Philippines: Christian hostage beheaded by Abu Sayyaf
13 April - Suspected Muslim militants have beheaded one of two hostages captured last week in a raid on a Christian community in the southern Philippines, the military said on Monday.

Marines spokesman Capt. Neil Estrella said the body of Cosme Aballes was recovered Sunday by soldiers who are pursuing members of the militant separatist Abu Sayyaf group.

"He was nearly beheaded. His head and his body is joined merely by the skin," Estrella said.

Aballes and Ernan Chavez were reportedly taken by at least 40 Abu Sayyaf and rogue members of the Moro Islamic Liberation Front when the militants raided the village of Upper Arco in Basilan Province on Friday. Chavez is still being held captive.

Meanwhile the chief of the Red Cross in the Philippines, Richard J. Gordon, has renewed his appeal for the release of two foreign aid workers being held by Muslim militants in the south of the country.

Gordon, a senator and chairman of the local Red Cross, asked for prayers of support for his colleagues in an Easter message.

Italian Eugenio Vagni and his Swiss colleague Andreas Notter were kidnapped on the southern Philippine island of Jolo in mid-January by militants linked to the Muslim militant group Abu Sayyaf.

They were seized with Red Cross co-worker Mary Jean Lacaba who has since been released.

"Let us also offer our earnest prayers and sacrifices for our two colleagues – Andreas Notter and Eugenio Vagni – so that they may draw strength from us as we draw ours from them not only for being a living testimony of service to humanity but also as an inspiration of steadfastness in sowing the seeds of hope," Gordon said.

Gordon on Thursday spoke to Abu Sayyaf leader Albader Parad, who said 62-year-old Vagni, was having difficulty walking.

The kidnappers have threatened to behead one of the hostages unless security forces surrounding their jungle stronghold withdraw.

Gordon was not available for comment on Monday but last week he said the army had still not withdrawn from the Jolo town of Parang and three villages - Pasil, Panabuan and Caday.

Pope Benedict XVI and the Italian and Swiss governments have appealed to Abu Sayyaf to spare the hostages' lives and called for their release.
Posted by: Seafarious || 04/16/2009 01:03 || Comments || Link || E-Mail|| [279 views] Top|| File under: Abu Sayyaf
Sri Lanka
Fighting resumes in Sri Lanka after ceasefire
[Bangla Daily Star] Sri Lankan security forces resumed their offensive against Tamil Tiger rebels in the north of the island yesterday following a brief holiday ceasefire, the two sides said.

The navy attacked two Tiger boats that tried to approach the coastline, killing at least 10 guerrillas, a navy spokesman said, adding that one craft was sunk and the other was captured together with a haul of weapons. The sea battle came at the end of a 48-hour ceasefire declared by President Mahinda Rajapakse to coincide with the traditional New Year shared by both majority Sinhalese and the minority Tamils.

A military official said government forces were involved in "normal operations" aimed at finishing off the last of the Tigers, who are facing defeat after 37 years of fighting for an independent Tamil homeland.

The army said in a statement that two soldiers had been killed by the Liberation Tigers of Tamil Eelam (LTTE) during the ceasefire. The attacks were launched from the government-designated "no-fire zone," the army said. "Belittling the 48-hour humanitarian pause declared by His Excellency the President... LTTE snipers in the 'no-fire zone' fired and killed one more soldier on Tuesday morning," the army said.

It said another soldier was killed by Tiger snipers on the first day of the ceasefire while many more were wounded. Military officials said troops did not retaliate during the ceasefire period.

The pro-rebel Tamilnet website said both sides launched attacks as the suspension of hostilities ended at midnight and that at least 180 civilians were killed by military rockets and artillery fire on Wednesday morning.

Army spokesman Brigadier Udaya Nanayakkara denied army shelling and said troops had not launched any new operations.

The LTTE, which once controlled around a third of the island, are now boxed into a narrow strip of coastal jungle in the northeast where they are vastly outnumbered.

Sri Lanka's army chief Lieutenant General Sarath Fonseka, in an address to troops in Colombo on Wednesday, said the Tigers were facing the "most humiliating defeat" since they were formed in 1972. "The country would be blessed with a peaceful society in the near future," he said, adding that the Tigers had lost more than 18,000 fighters over a period of about three years.

International rights groups urged the Commonwealth to pressure both the Sri Lankan government and the Tigers to end the humanitarian crisis caused by heavy fighting. In a letter to the Commonwealth Ministerial Action Group, the London-based Commonwealth Human Rights Initiative and the New York-based Human Rights Watch appealed for civilians to be allowed to escape to safety.

On Tuesday the rebels said they were ready to negotiate a permanent, internationally backed ceasefire and restart peace talks. But the offer was rejected by the government, with officials accusing the rebels of trying to buy time to regroup.

Military sources said Wednesday that troops were positioned around the "no-fire zone," but had not entered the area. The army says remnant LTTE forces have retreated into the safe zone, and are using tens of thousands of civilians as a human shield. It said only about 250 civilians escaped during the brief truce.
Posted by: Fred || 04/16/2009 00:00 || Comments || Link || E-Mail|| [281 views] Top|| File under:
Who's in the News
54
[untagged]
11
Govt of Pakistan
3
TTP
3
Hamas
2
Global Jihad
2
Hezbollah
2
Iraqi Insurgency
2
Jamaat-e-Islami
1
HUJI
1
Pirates
1
Govt of Iran
1
al-Qaeda in Pakistan
1
Abu Sayyaf
1
Jamaat-ul-Mujahideen Bangladesh
Bookmark
E-Mail Me
The Classics
The O Club
Rantburg Store
The Bloids
The Never-ending Story
Thugburg
Gulf War I
The Way We Were
Bio
Merry-Go-Blog
Hair Through the Ages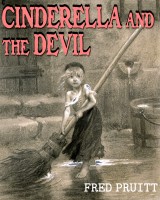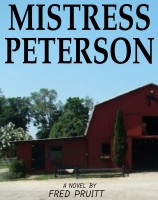 On Sale now!


A multi-volume chronology and reference guide set detailing three years of the Mexican Drug War between 2010 and 2012.

Rantburg.com and borderlandbeat.com correspondent and author Chris Covert presents his first non-fiction work detailing the drug and gang related violence in Mexico.

Chris gives us Mexican press dispatches of drug and gang war violence over three years, presented in a multi volume set intended to chronicle the death, violence and mayhem which has dominated Mexico for six years.
Click here for more information


Meet the Mods
In no particular order...


Steve White
Seafarious
Pappy
lotp
Scooter McGruder
john frum
tu3031
badanov
sherry
ryuge
GolfBravoUSMC
Bright Pebbles
trailing wife
Gloria
Fred
Besoeker
Glenmore
Frank G
3dc
Skidmark
Alaska Paul



Better than the average link...



Rantburg was assembled from recycled algorithms in the United States of America. No trees were destroyed in the production of this weblog. We did hurt some, though. Sorry.
18.232.38.214