-Lurid Crime Tales-
Iraqi Anbar Sheik Offers Men To Go To Afghanistan to Fight Al Qaeda and the Talibun
Eli Lake reports in the New York Sun that Sheik Ahmad al-Rishawi from Iraq's Anbar Province is now volunteering to do something similar, only in reverse. He'll lead a new contingent of "Afghan Arabs" into Afghanistan to help fight against Al Qaeda and their Taliban allies.

WASHINGTON — The leader of the tribal confederation that has fought to expel Al Qaeda from most of Iraq's Anbar province is offering his men to help gin up a rebellion against Osama bin Laden's organization along the Afghanistan-Pakistan border.
In an interview, Sheik Ahmad al-Rishawi told The New York Sun that in April he prepared a 47-page study on Afghanistan and its tribes for the deputy chief of mission at the American embassy in Kabul, Christopher Dell. When asked if he would send military advisers to Afghanistan to assist American troops fighting there, he said, "I have no problem with this, if they ask me, I will do it."
Posted by: Kufr al-juhud || 06/10/2008 00:00 || Comments || Link || E-Mail|| [300 views] Top|| File under:
Africa Horn
Somali gunmen capture military base
Hundreds of fighters of the Union of Islamic Courts (UIC) on Monday captured the newly set-up Somali military and police base in Heleiwa district and looted the heavy weapons inside, a Press TV correspondent reported. They also looted the stored food inside the base and later set it on fire before escaping. The spokesman of the Union of Islamic Courts fighters vowed to continue the attacks against 'Ethiopian soldiers and their puppets'.

Also on Monday, unknown gunmen killed four people in Hiiran region, in central Somalia.
Posted by: Fred || 06/10/2008 00:00 || Comments || Link || E-Mail|| [279 views] Top|| File under: Islamic Courts
Somali parliament head escapes death
Somali transitional parliament speaker, Sheikh Adan Mohamed Nur, has escaped a terror attack in the nation's southwestern town of Baidoa.

The attackers opened heavy gunfire on the Sheikh -- also known as Madoobe -- killing four guards and critically injuring three others, a Press TV correspondent reported Monday. Sheikh Madoobe, a former militiaman and later warlord, escaped to the nearest building and finding no help walked back to the parliament.

Meanwhile more than 900 Ethiopian soldiers have abandoned their bases in south Mogadishu killing 13 civilians, following news of their top military commander's death. At the same time angry Hawiye clan elders and hundreds of civilians have poured into the streets demanding complete pullout of Ethiopian troops, shouting "dead or alive, Ethiopians must be gone".

This article starring:
Sheikh Adan Mohamed Nur
Posted by: Fred || 06/10/2008 00:00 || Comments || Link || E-Mail|| [264 views] Top|| File under: Islamic Courts
India-Pakistan
Suspected U.S. missile fired in NW Pakistan
PESHAWAR, Pakistan, June 10 (Reuters) - A pilotless U.S. drone was suspected to have fired a missile into a Pakistani area on the Afghan border on Tuesday, but there was no word on the target or casualties, a government official said.

The missile was thought to have been fired into the Mohmand ethnic Pashtun tribal area in northwest Pakistan where this year, U.S.-controlled Predator aircraft have struck at least four sites used by al Qaeda operatives, killing dozens of suspected militants. "There was an attack by a spy plane close to the Afghan border but we don't have information about casualties or damage," said the government official based in the region. He declined to be identified.

Mohmand has not been a hotbed of support for al Qaeda and the Taliban but militants are known to operate there. A Pakistani military spokesman said he had no information about any missile strike.

Neither U.S. nor Pakistani authorities usually confirm U.S. missile attacks on Pakistani territory, which would be an infringement of Pakistani sovereignty.

Posted by: Steve || 06/10/2008 15:20 || Comments || Link || E-Mail|| [377 views] Top|| File under:
One killed, six injured in Kurram Agency
Violence in Pewar in the Kurram Agency on Monday killed one person and injured six others, Kurram Agency Political Administration sources said.

Iqbal Hussain died and six people were injured after a mortar-shell exploded near Ghandikhel mosque. The incident occurred when unidentified militants allegedly started firing from the Mangal and Kharoti mountains near the Pak-Afghan border.

The injured were immediately taken to the agency Headquarters Hospital in Parachinar, where some of the injured are said to be in a serious condition.

Tribal elders Haji Ali Hussain and Nawaz Ali said the incident was an attempt to derail the peace talks between Shias and Sunnis in the agency. Tribesmen are peace loving people, they said, and demanded the government take measures against those trying to sabotage the peace talks.

ANP: Meanwhile Awami National Party (ANP) Kurram Agency President Qurban Ali Tori and ANP Kurram Agency General Secretary Syed Jaffar welcomed the release of jirga members. Police on May 20 detained jirga members including 25 elders from each of the Shia and Sunni sects of the Kurram Agency after they allegedly failed to identify those responsible for violating the peace agreement between the two.

Tori and Jaffer also assured the newly appointed Kurram Agency political agent Muhammad Azam Khan of their support for maintenance of law and order in the agency, and welcomed the political agent's efforts to open highways and roads in the area.
Posted by: Fred || 06/10/2008 00:00 || Comments || Link || E-Mail|| [285 views] Top|| File under: Taliban
More Taliban to be released today
The NWFP government is set to release more Taliban prisoners from Taimargara Jail today (Tuesday), Daily Times has learnt. An official source said six Taliban detainees, who had been involved in minor crimes, would be freed today. "Those people are being released on bail." He said approximately 60 Taliban were still imprisoned at Taimargara Jail. Taliban spokesman Muslim Khan confirmed their men would be freed either yesterday or on Tuesday.
Posted by: Fred || 06/10/2008 00:00 || Comments || Link || E-Mail|| [272 views] Top|| File under: Taliban
Four Pakistani policemen killed in militant ambush
Suspected Taliban militants killed four policemen in an ambush in northwestern Pakistan, while an Islamist leader escaped a bomb attack in the same area on Monday, officials said.

The incidents came despite peace talks between the new government and the hardline militants aimed at stopping a wave of extremist violence in Pakistan's troubled mountain regions bordering Afghanistan.

The attack on the police happened on Sunday night in Matani, near Peshawar, the capital of troubled North West Frontier Province, senior police investigator Nasirul Mulk told AFP.

"The militants hid near a gas station and opened fire on the police van. It was a surprise attack -- the police party could not even retaliate because the hail of bullets was so sudden," Mulk said.

Four policemen were killed and a senior police officer was wounded in the attack, he said, adding that a hunt was under way for the killers.

Separately four policemen escorting Sufi Mohammad, the chief of the banned pro-Taliban group Tahreek Nifaz-e-Shariat Mohammadi (TNSM), were wounded in a bomb blast on Monday, officials said.

Mohammad was freed in April after spending seven years in jail for allegedly sending rebels to fight the US-led invasion which eventually toppled Afghanistan's hardline Taliban regime. "A remote controlled bomb was planted alongside the road which went off as the escort van passed by it. The TNSM chief remained unhurt in the attack" in his native town of Dir Maidan, a security official told AFP. There was no immediate claim of responsibility for either attack.
Posted by: Fred || 06/10/2008 00:00 || Comments || Link || E-Mail|| [269 views] Top|| File under: Taliban
Peace deal with Swat militants scrapped
The government has scrapped its peace deal with the Taliban as militants have reneged on their promise to stop violence, Prime Minister's Adviser on Interior Affairs Rehman Malik said on Monday.



"The Swat agreement is scrapped as the militants have [continued] their attacks on security forces."

The NWFP government signed a peace agreement last month with militants in the Swat valley. The militants had agreed that they would refrain from attacking the security forces. "The Swat agreement is scrapped as the militants have [continued] their attacks on security forces," Malik told a group of reporters in Islamabad.


That's prob'ly a pretty good reason for scrapping it.

The announcement comes a day after Taliban militants killed four policemen in an ambush in Mattani, near Peshawar. The Taliban accused the government of not honouring its commitments under the deal on Sunday.


"Aaaar! That why we kilt 'em! They wuzn't bein' peaceful-like!"

Al Jazeera's correspondent in Islamabad Kamal Hyder quoted Malik as saying earlier on Monday that escalating violence against government forces meant there was no point in continuing with the deal signed last month. "The Interior minister... has admitted that there has been an escalation [in attacks]," Hyder said, "and that if the government did lose its patience and the militants in that area did not stop their activities then the deal would be off."

Hyder said that the government was talking from a position of strength having fortified positions and moved the military into the Swat valley. "The government's contention is that as long as those people do not allow the government to re-establish its power over the entire region, then they will not give in to any of [the Taliban's] demands. "Many analysts are looking at this as a warning shot by the government to the Taliban, saying to them that the challenge to the government is unacceptable," Hyder said.

Hyder said that there were elements within the Taliban who are averse to peace with the government and are attempting to sabotage any dialogue between the two sides.

Big tragedy: Responding to questions during the National Assembly question hour, Malik said law-enforcement agencies had averted a 'big tragedy' after arresting three "students" who were allegedly on a suicide mission in Islamabad on Sunday. He said the alleged suicide bombers were ready to strike within an hour, but did not disclose their identities and intended targets. Rehman said the vehicles seized from them were packed with explosives weighing between 200 kilogrammes and 400 kgs, which could have destroyed a whole sector.

This article starring:
Adviser on Interior Affairs Rehman Malik
Al Jazeera's correspondent in Islamabad Kamal Hyder
Posted by: Fred || 06/10/2008 00:00 || Comments || Link || E-Mail|| [261 views] Top|| File under: TNSM
Sufi Muhammad survives bombing
Sufi Muhammad, leader of the TNSM, on Monday survived a remote-controlled bombing initiated by local Taliban in NWFP. Police official Abdur Rehman said that four policemen were injured in the blast but Sufi Muhammad escaped unscathed. The Tehreek-e-Taliban Pakistan claimed responsibility with spokesman Maulvi Umar saying that the incident was in retaliation to the killing of local Taliban in Tank and Bajaur. He said the attack had not targeted Sufi Muhammad.


"Otherwise," he said, combing his fingers through his beard in a sinister manner, "he'd be dead!"



This article starring:
Tehreek-e-Taliban Pakistan
Maulvi Umar
Tehreek-e-Taliban Pakistan
Police official Abdur Rehman
Sufi Muhammad
TNSM
Posted by: Fred || 06/10/2008 00:00 || Comments || Link || E-Mail|| [823 views] Top|| File under: Taliban
Iraq
Haji and Muji run an errand, on foot again
Hi boss, this is Haji, me and Muji went down to Kabob Bell to pick up the Soddy migrant workers like you had requested. They were still milling around so we put two in the truck while Muji and I ducked out to the Farouk U Sadr Mosque for a quick prayer.

While at the Mosque I wanted to see if we would qualify for any virgins if we were killed in a traffic accident with the Infidels. You know that Muji, what a one track mind, all he wanted to know was will he be reunited with his goat in Paradise.

Well, anyway when we got back to the pick up site at Kabob Bell the truck and the sandbacks were gone. I can tell you though they left one hell of a mess. There is scrap metal all over the place. Also there is some sort of red smog hanging over the area. Maybe the proper term is not smog but blog.

Anyway, me and Muji will start hoofing it (camel toeing) to work.


Posted by: GolfBravoUSMC || 06/10/2008 13:01 || Comments || Link || E-Mail|| [282 views] Top|| File under:
U.S. calls in airstrike in N. Iraq
American soldiers called in an airstrike Monday during an attack on a house believed used by foreign fighters, killing five militants and capturing more than a dozen others, the U.S. military said.

The firefight broke out early Monday when American soldiers, acting on information from an Iraqi prisoner, came under heavy gunfire as they approached the suspected hideout in a remote area of northwestern Iraq, the U.S. said in a statement. Soldiers called in an airstrike, which destroyed the house, triggering secondary explosions from the weapons and explosives stored inside, the statement said.

Five men were confirmed dead, and multiple suicide vests and heavy machine guns were also found in the ruins of their hideout, it said.

The statement did not give a precise location for the raid. But northwestern Iraq has long been used by al-Qaida and other Sunni militant groups as an infiltration route for smuggling weapons and fighters into the country from Syria, according to the military.

Monday's battle was among a series of raids over the past two days in northern Iraq against Sunni militants, who remain active despite suffering severe setbacks last year in fighting with U.S. and Iraqi forces in Baghdad. In Beiji, an industrial city about 150 miles north of Baghdad, American soldiers detained five suspects Monday in an operation against a militant bombing network. An alleged al-Qaida in Iraq bomber was captured Monday with another suspect in Mosul, and five others were arrested south of the city, the military said.

The al-Qaida in Iraq "emir" of Tikrit, a Sunni Arab city north of the Iraqi capital, was arrested late Sunday along with three other suspects, the statement said. Two other al-Qaida suspects were picked up in Baghdad.

U.S. officials have said al-Qaida and other Sunni groups have been trying to undermine efforts to reconcile Shiite, Sunni and Kurdish communities in the north and pressure Sunni tribesmen against cooperating with the Shiite-led government in Baghdad.
Posted by: GolfBravoUSMC || 06/10/2008 10:39 || Comments || Link || E-Mail|| [278 views] Top|| File under: al-Qaeda in Iraq
Suicide car bomb kills US soldier, wounds 20
BAGHDAD - A suicide truck bomber who concealed his explosives under tanned animal hides struck a US patrol base on Sunday in northern Iraq, killing one US soldier and wounding 20 other Americans, US and Iraqi officials said. Two Iraqi contractors working at the base in Tamim province also were wounded, according to a brief statement from the military.

Tamim has a mixed population of Arabs, Kurds and Turkomen, with the oil-rich city of Kirkuk as its capital. Three American soldiers were killed last Wednesday by gunfire in Tamim.

Brig. Sarhat Qadir, a senior officer in the Kirkuk police department, said the bomber targeted a U.S. patrol base in a mostly Sunni Arab residential area in Rashad, about 25 miles southwest of Kirkuk. The suicide attacker rammed his vehicle into blast walls outside the gates of the small U.S. base, located in a residential neighborhood of Sunni Arabs, Qadir said. He added that the explosives were concealed under tanned animal hides.
Posted by: Steve White || 06/10/2008 00:00 || Comments || Link || E-Mail|| [271 views] Top|| File under:
Turkey forces kill 2 PKK insurgents
Two suspected Kurdish separatist insurgents have been killed in fighting with government forces in Turkey's Kurdish-dominated east.

Security officials said that the clashes erupted in a mountain region in Tunceli province when troops came across Kurdistan Workers Party (PKK) insurgents, AFP reported. Fighting was continuing in the Ovacik region, they added.

Turkey has stepped up an offensive against the PKK since December with aerial raids on rebel hideouts in neighboring northern Iraq.
Posted by: Fred || 06/10/2008 00:00 || Comments || Link || E-Mail|| [279 views] Top|| File under:
Car bomb leaves 4 dead in Iraq
Iraqi police say a parked car bomb has exploded in the Karrada neighborhood in eastern Baghdad, killing 4 people and wounding 7 others. Police say the bomb targeted a passing police patrol in the Karrada neighborhood around 11:15 a.m. Monday. An army lieutenant was among the dead. At least seven other people were wounded, and many cars and shops were damaged.
Posted by: Fred || 06/10/2008 00:00 || Comments || Link || E-Mail|| [272 views] Top|| File under: Iraqi Insurgency
Israel-Palestine-Jordan
Israel strike kills 3 Gaza militants firing mortar
Sorry, no vid. :-(

But you can check out the vid in Haji and Muji's latest adventures and maybe that will help! :-)
AP - An Israeli airstrike killed three Palestinians firing mortars at southern Israel on Tuesday, while Israel's leaders debated whether to pursue a truce with Gaza's Hamas rulers or launch a broad military offensive against militants in the coastal strip.

The Israeli attack came after militants bombarded southern Israel with 20 mortar rounds in the space of an hour, and Hamas said the strike killed three members of one of its mortar squads.

At the time, Israel's top three officials — Prime Minister Ehud Olmert, Defense Minister Ehud Barak and Foreign Minister Tzipi Livni — were discussing what to do about Gaza.


Maybe if they wished with all their heart that the terrorists would suddenly figure it out, then it will all just go away.


With four Israeli civilians killed by rocket and mortar attacks this year, Israel's leadership is under growing pressure to do something about the near daily assaults. Barak and other officials have repeatedly said an Israel offensive is only a matter of time.


A long time.


Officials refused to comment on Tuesday's meeting of the three leaders. But Barak later told the Israeli Cabinet that he believes "we should talk less" about plans for Gaza, according to a participant. "When the time comes, we'll act," Barak was quoted as saying by the participant, who agreed to discuss the session only if not quoted by name because the talks were private.

Gaza militants have been bombarding southern Israel with rocket and mortar attacks for seven years, but increased their rate of fire after Israel pulled its troops and settlers out of the territory in 2005. The attacks ratcheted up after Hamas militants overran Gaza a year ago. Israel's military has limited its reprisals to focused attacks, fearing a broad military campaign would result in heavy casualties on both sides.

One of Hamas' key bargaining chips is Gilad Schalit, the Israeli soldier it has been holding for nearly two years. Hamas hopes to trade the 21-year-old tank crewman for hundreds of Palestinian prisoners, but Israel has balked at releasing the militants, some of whom are serving time for fatal attacks on Israelis.
If Israel is so concerned about the casualty figures then don't trade him for anything the terrorists could use to further their cause. I'd consider an annual Find Gilad "event" to be held in Palestinian-occupied territory that the military participates in until he is returned safely.
Hamas made good on a promise to former President Carter and allowed the captured soldier to send a letter to his parents. It was delivered to them Monday. Schalit's father, Noam, told The Associated Press on Tuesday that his son pleaded for his life and appealed to his government not to abandon him. He declined to quote directly from the letter.

The soldier has not been seen since he was seized in a cross-border raid in June 2006, when two other soldiers were killed. An audio recording of his voice and two other letters were released previously.

Egypt has been trying to broker a truce, but the cease-fire efforts have faltered over Israel's demand that Hamas free Schalit as part of the deal and a Hamas demand that Israel lift a blockade that has confined Gazans to their tiny seaside territory and deepened their poverty.

This week Hamas marks the first anniversary of its violent takeover of the coastal strip from security forces affiliated with moderate Palestinian President Mahmoud Abbas. Hamas rejects the Jewish state's right to exist and has said publicly it wants a truce to rearm and regroup.

Adding urgency to Israel's debate about Gaza are assessments by its military intelligence that Hamas is rapidly upgrading its arsenal with Iranian assistance. Brig. Gen. Yossi Baidatz, a senior intelligence officer, told the Cabinet on Tuesday that Hamas now has rockets with a range of 12 miles, endangering a significant swath of southern Israel, according to the meeting participant. Militants are also increasingly using powerful 120-mm mortar shells instead of smaller projectiles, Baidatz was quoted as saying.

While battling militants in Gaza, Israel has been trying to pursue peace with Abbas and his West Bank government. Peace talks resumed at a U.S.-sponsored conference in November after seven years of conflict, but have been marred by the same problems that derailed earlier negotiations — Palestinian complaints about Israeli settlement construction in the West Bank and Israeli concerns that Palestinians are far from ready to assume responsibility for security.

On Tuesday, a politically charged tax transfer from Israel reached the Palestinian treasury a week late, Yusuf Zumor of the Palestinian Finance Ministry confirmed. It appears the delay was at least partly punitive because Palestinian Prime Minister Salam Fayyad lobbied European nations not to boost their relations with Israel.

Israel collects some tax revenues for the Palestinians and transfers the money each month, deducting money that the Palestinians owe Israel for electricity and medical costs. The revenues pay the salaries of Palestinian government workers, whose wages were delayed because the transfer was overdue.


How about $100,000 per Kassam, too?
Posted by: gorb || 06/10/2008 16:01 || Comments || Link || E-Mail|| [375 views] Top|| File under:
Sri Lanka
Dozens killed in Sri Lanka fighting
Seven soldiers and 17 Tamil Tiger rebels are killed in clashes in the past days in Sri Lanka's northern Welioya region, the military says. The troops supported by mortar and artillery fire captured five positions, military spokesman Brig. Udaya Nanayakkara confirmed, adding that 35 rebels and 19 soldiers were injured in the fighting.

A further 30 rebels and six soldiers were killed in weekend fighting in the northern districts of Jaffna, Vavuniya, Polonnaruwa, and Mannar, he said.

The latest fighting follows the Friday twin bus blasts that left 24 civilians dead, added the military.

On the other hand, the pro-rebel TamilNet claimed that during the past 24 hours, 24 Sri Lankan soldiers were killed and 68 more wounded on two fighting fronts in the north Mannar district.
Posted by: Fred || 06/10/2008 00:00 || Comments || Link || E-Mail|| [281 views] Top|| File under:
Syria-Lebanon-Iran
Overnight clashes injure 4 in Lebanon
At least four people have been wounded in overnight clashes between supporters of rival political factions in eastern Lebanon. Armed men opened fire with machine guns, mortar rounds and rockets in the village of Saadnayel in the Bekaa Valley during the night. The tension lasted until dawn despite army intervention, security sources said on Monday.

The Voice of Lebanon radio station also said at least 50 RPGs and mortar shells fell on Saadnayel and Taalbaya in central Bekaa overnight. The army has moved in force to the area by Monday morning, but tension is still prevailing. Similar clashes had also broken out between rival factions in the capital, Beirut.
Posted by: Fred || 06/10/2008 00:00 || Comments || Link || E-Mail|| [285 views] Top|| File under: Hezbollah
'Ain al-Helweh bomber was Saudi'
A man killed outside of a Palestinian refugee camp in Lebanon before detonating a bomb was probably a Saudi national, officials say. The would-be suicide bomber was shot dead last month outside of Ain al-Helweh refugee camp in southern Lebanon, near Sidon. The incident "during which a man, probably of Saudi nationality, was killed has forced us to take strict and urgent security measures," Sultan Abul Aynan, who heads the Fatah faction in Lebanon, was quoted by AFP as saying Monday.

"After the death of the suicide bomber, we arrested another young man of Saudi nationality who had entered the camp a few days earlier," the official added. "Fatah's military wing has formed a force of 500 armed men to monitor security in Ain al-Helweh," he said. The man was killed by Lebanese troops in May as he tried to detonate his explosive charges.

The army identified the would-be bomber as a 28-year-old
Palestinian called Mahmud al-Ahmad Yassin but Palestinian officials said that the man was carrying false identity papers marked with the logo of the UN relief agency for Palestinian refugees (UNRWA).

This article starring:
Mahmud al-Ahmad Yassin
Jund al-Sham
Sultan Abul Aynan
Fatah
Posted by: Fred || 06/10/2008 00:00 || Comments || Link || E-Mail|| [276 views] Top|| File under: Jund al-Sham
Who's in the News
42
[untagged]
11
Taliban
6
Govt of Pakistan
5
Hezbollah
2
Islamic Courts
1
Global Jihad
1
Fatah al-Islam
1
Iraqi Insurgency
1
Jund al-Sham
1
al-Qaeda in Iraq
1
Govt of Iran
1
TNSM
Bookmark
E-Mail Me
The Classics
The O Club
Rantburg Store
The Bloids
The Never-ending Story
Thugburg
Gulf War I
The Way We Were
Bio
Merry-Go-Blog
Hair Through the Ages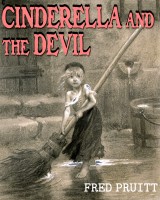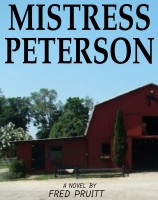 On Sale now!


A multi-volume chronology and reference guide set detailing three years of the Mexican Drug War between 2010 and 2012.

Rantburg.com and borderlandbeat.com correspondent and author Chris Covert presents his first non-fiction work detailing the drug and gang related violence in Mexico.

Chris gives us Mexican press dispatches of drug and gang war violence over three years, presented in a multi volume set intended to chronicle the death, violence and mayhem which has dominated Mexico for six years.
Click here for more information


Meet the Mods
In no particular order...


Steve White
Seafarious
Pappy
lotp
Scooter McGruder
john frum
tu3031
badanov
sherry
ryuge
GolfBravoUSMC
Bright Pebbles
trailing wife
Gloria
Fred
Besoeker
Glenmore
Frank G
3dc
Skidmark
Alaska Paul



Better than the average link...



Rantburg was assembled from recycled algorithms in the United States of America. No trees were destroyed in the production of this weblog. We did hurt some, though. Sorry.
3.231.220.225