Afghanistan
Afghan hotel attacker wore cop uniform
Afghanistan's intelligence service arrested a man wearing a police uniform suspected of taking part in a multipronged attack on Kabul's main luxury hotel that killed eight, officials said Tuesday.

A militant leader believed to be based in Pakistan was accused of masterminding the assault, which left dead at least one American and a journalist from Norway.

Amrullah Saleh, the head of the Afghan intelligence service, said three militants stormed the Serena Hotel on Monday evening. A guard shot and killed one attacker at the gate to the hotel's parking lot, which triggered his suicide vest. A second attacker blew himself up near the entrance to the hotel's lobby, and the third attacker made it inside the hotel and shot his way through the lobby and toward the gym, Saleh said.

He alleged the attack was masterminded by Siraj Haqqani, a well-known militant leader thought to be based in Pakistan's tribal area in Miran Shah, the main town in North Waziristan. The U.S. military has a $200,000 bounty on Haqqani.

Saleh showed a picture taken from the hotel's security cameras showing a gunman in a police uniform inside the hotel's lobby, apparently the third attacker. He was apprehended 15 to 20 minutes after the attack began, he said. "The third person, after killing a number of the guests, maybe he changed his mind for some reason, he didn't detonate himself," Saleh said. "He changed his clothes and later when security forces searched the premises, he was arrested."

The official spokesman of the Kabul Serena said Tuesday the hotel was closed for repairs, including damage caused by bullets and grenades. "This will certainly affect our business," said the spokesman, who asked not to be identified citing company policy. "The hotel was helping drive business in Afghanistan by creating a safe haven for international businessmen that wanted to invest and work here. This will dent that confidence."

There was confusion over the identities of the dead. Saleh said three Americans and a French woman were among those killed, but the U.S. Embassy said only one American citizen died. The French embassy was not aware of any French casualties. The Serena spokesman said three hotel employees and two guards were killed during the attack. The Philippines Foreign Affairs Department said a Filipina spa supervisor wounded in the attack died on Tuesday.

Norway's foreign minister, Jonas Gahr Stoere, was to cut short a visit to Afghanistan following the attack.

Carsten Thomassen, 38, a reporter for the Oslo newspaper Dagbladet, was hit by gunfire in the attack at the Serena Hotel, and died from his wounds later Monday at a Czech field hospital, Dagbladet news editor Peter Raaum told The Associated Press. A Norwegian Foreign Ministry employee was also wounded in the attack at the hotel, where the Norwegian Embassy was holding a meeting. Foreign Ministry spokesman Anders Rikter said the employee, whose name was not released, remained in a serious but stable condition. Rikter said Stoere would meet Afghan President Hamid Karzai on Tuesday, but is canceling the rest of his trip, which began Monday and was to last through Thursday, because of Thomassen's death.

Bo Asplund, the top U.N. representative in the country, said the attack was a matter of great concern, representing "a deliberate targeting of foreign guests and Afghan civilians." "The international community has been present here for many years, enjoying the hospitality and generosity of its Afghan hosts," Asplund said in a statement. "Its work is driven by the shared belief that peace and progress must prevail over war and suffering. This was an attack on those values, and a senseless crime."


Don't bother. They don't get it. They're pawns for the cause. All they need to know is what their spiritual advisor told them: They've got Allah on their side (or if they're libs, that the poor misunderstood freedom fighters have no choice because the arrogant Westerners drive them to it).



This article starring:
Amrullah Saleh
Anders Rikter
Jonas Gahr Stoere
Siraj Haqqani
SIRAJ HAQQANI
Taliban
Posted by: gorb || 01/15/2008 06:42 || Comments || Link || E-Mail|| [330 views] Top|| File under:
Africa Horn
Gunmen storm Darfur prison, 90 detainees escape
Gunmen stormed a Darfur prison, setting free at least 90 detainees, officials and local media said Monday as sporadic violence continued to erupt throughout the western Sudanese region. A large group of armed men driving pickup trucks overran the prison in the South Darfur town of Buram, wounding two guards, the semiofficial Sudan Media Center and other media reported. Sudanese police did not comment and would not say who the detainees were and why they were in prison.
Posted by: Fred || 01/15/2008 00:00 || Comments || Link || E-Mail|| [302 views] Top|| File under: Govt of Sudan
Somalia: Soldiers raid mosque in Baidoa, dozens arrested
(SomaliNet) Dozens of Somali worshipers were arrested when the Ethiopian foces along with the Somali's government soldiers raided a mosque in Baidoa city, the base for transitional parliament, 250km southwest of the Somalia capital, witnesses said on Monday.

Late yesterday, the join forces were reportedly surrounded the mosque in Baidoa as the worshipers were praying Asir prayer. "We found that we were circled by the soldiers and after the Asir prayer we were lined up at the outside of mosque and led to the custody," said one of the worshipers. Some of the detained Sikhs were later released.

The arrests came day after when an Ethiopian soldier was gunned down near the mosque. Some reports say that this might be linked with the killing of the soldier. Since the latest killing of that soldier on Saturday, the Ethiopian left no stone turned in Baidoa, southwest of Somalia to find those who were responsible for death of one of their soldiers who was shopping inside the market.
Posted by: Fred || 01/15/2008 00:00 || Comments || Link || E-Mail|| [307 views] Top|| File under: Islamic Courts
3 civilians killed in Mogadishu shootout
(SomaliNet)Bullets fired by the government troops has wounded three civilians in Somalia's capital of Mogadishu on Monday following grenade attack– as the insurgency attacks mounting high over the past months. The incident came when unknown Islamic militant threw a grenade bomb government soldiers who were in market place in Yaqshid district, north of the capital.

No casualty was reported on the soldiers but three people in the area were confirmed wounded in the bullets sprayed by the troops. "When the bomb exploded, everyone in market run away to escape from the police shootings," Yahie Ismael, a local resident told Somalinet.

Hours before the grenade attack and shooting, the Ethiopian forces spread into all roads in and out of the district searching for those who are behind the frequent attacks on their bases. The search operations came after rebel Islamist groups last night attacked positions of the government troops and their Ethiopian ally in Yaqshid neighborhood.
Posted by: Fred || 01/15/2008 00:00 || Comments || Link || E-Mail|| [312 views] Top|| File under: Islamic Courts
Africa North
Al-Qaeda Suspects Held in Mauritania Over Killings, U.S. Says
Five citizens of Mauritania suspected of belonging to al-Qaeda were in custody in connection with the killing of four French tourists in the northwest African country, said the U.S. ambassador in the capital, Nouakchott.

The Mauritanians were expelled from Guinea Bissau on Jan. 12 over allegations they were involved in the Dec. 24 attack on the French nationals, who were members of the same family. The tourists, two of them children, were shot near a roadside in southwestern Mauritania. Two of the suspects admitted they were al-Qaeda members, Reuters said, citing police in Guinea Bissau. ``They are in the custody of Mauritanian police,'' Ambassador Mark Boulware said today in a phone interview. ``Their involvement and the motive of the attack remains to be seen.''
Posted by: Fred || 01/15/2008 00:00 || Comments || Link || E-Mail|| [333 views] Top|| File under: al-Qaeda in North Africa
Arabia
Yemen releases 2 men convicted of trying to kill former US ambassador
Two men convicted of trying to kill the former US ambassador to Yemen were ordered released by an appeals court on Monday. According to their indictment, Hezam Ali Hassan, then 17, and Khaled Saleh, who was 18, followed the car of Ambassador Edmund Hull through the Sabeen area of San'a in 2003. Hassan, armed with a pistol and two hand grenades, climbed the wall of a store Hull had entered, the indictment said. Guards apprehended him before he could throw the grenades, it said.

This article starring:
Edmund Hull
HEZAM ALI HASAN
al-Qaeda in Yemen
KHALED SALEH
al-Qaeda in Yemen
Posted by: Fred || 01/15/2008 00:00 || Comments || Link || E-Mail|| [326 views] Top|| File under: al-Qaeda in Yemen
Caucasus/Russia/Central Asia
Russia kills 2 rebels in Dagestan - police
Russian special forces killed two rebels in Dagestan on Monday, a local interior ministry spokesman said, the third operation against insurgents within a week in the south Russian region. The two rebels were holed up in a flat in the regional capital, Makhachkala, and refused to surrender when surrounded by police, forcing special forces to storm the flat, the spokesman said. "Two militants were killed," he said.
Posted by: Fred || 01/15/2008 00:00 || Comments || Link || E-Mail|| [412 views] Top|| File under: Chechen Republic of Ichkeria
Europe
15 men go on trial in Serbia on terrorism charges
Fifteen Muslim men from a tense southern region went on trial Monday on terrorism charges. Most were arrested in raids last year in the Sandzak region bordering Kosovo in which large caches of ammunition and bomb-making material also were discovered. The men were charged with terrorism, illegal possession of weapons, alleged links with unidentified foreign terrorist groups and plans to attack police.
Posted by: Fred || 01/15/2008 00:00 || Comments || Link || E-Mail|| [319 views] Top|| File under: Global Jihad
India-Pakistan
Maoist performs cannibal act to terrorise Indian villagers
Bhubaneswar: In a bid to terrorise villagers, a Maoist killed a man suspecting him to be a police informer and ate his flesh in full public glare, including the victim's family, in naxal-hit southern Orissa district of Malkangiri.

Malkangiri Superintendent of Police Satish Kumar Gajbhiye said the incident took place atBandiguda village, 45km from the district headquarter town of Malkangiri, and came to light yesterday during a community policing programme.

''The villagers told me that Bhagat, commander of Paplur Dalam (Maoist outfit) killed a man named Mukunda Madhi in public view on August 14 last year and ate his flesh in order to terrorise others,'' he told PTI over phone.

''Mukunda was killed in full pulic view. Bhagat, a dreaded Maoist operating in the district, then warned the people that anyone going against the Maoists would face a similar fate,'' the SP said.

The Maoists, Bhagat had declared to terror-struck onlookers, suspected that based on Mukund's information another ultra of the group had been arrested by the police.

Mukunda's hapless family was among the onlookers of this barbaric act and none opened his or her mouth fearing for their lives, Gajbhiye said adding he came to know of this only after winning the confidence of the villagers during the community policing programme.

He said the Maoist extorted nearly Rs 2 crore annually, mostly from contractors and traders, to sustain their activities.
Posted by: john frum || 01/15/2008 15:39 || Comments || Link || E-Mail|| [397 views] Top|| File under:
7 troops, 23 militants dead in Mohmand clash
Fighting in Mohmand Agency on Monday killed 23 militants and seven soldiers, triggering panic amongst locals, officials and residents said. Military spokesman Major General Waheed Arshad told Daily Times, "It was an ambush on a paramilitary convoy." He said seven soldiers and 23 militants were killed.

The convoy was ambushed while travelling from Gath to Ghalanai. Security forces pounded Safi tehsil. Tribal sources said no casualties were reported. "Locals also joined the soldiers against the militants, destroying two vehicles," Arshad added.

Taliban commander Faqir Hussain was killed in the battle, sources said. The clash triggered panic in the locals, with residents claiming many were fleeing for safer places.

Denial: Taliban spokesman Maulvi Omar denied any fighters were killed, saying they had killed seven soldiers and taken 17 prisoner, Reuters reported. "We'll not stop fighting until the government withdraws forces and ends operations in tribal regions and Swat."


Not that it has anything particularly to do with the above, but...


In South Waziristan, a Wazir tribal council decided to assemble a 600-tribesmen-strong force to fight foreign militants and those harbouring them. A tribal elder in Wana said they would give three days "for anyone providing shelter to foreigners to stop," warning of retaliation otherwise.

This article starring:
FAQIR HUSEIN
Taliban
Major General Waheed Arshad
MAULVI OMAR
Taliban
Posted by: Fred || 01/15/2008 00:00 || Comments || Link || E-Mail|| [370 views] Top|| File under: Taliban
Around 36 suspects held in Faisalabad
Faisalabad police held 36 suspected terrorists in a search operation following reports of the presence of suicide bombers in the city.

Meanwhile, caretaker Interior minister Lt General (r) Hamid Nawaz Khan told PTV that security agencies arrested eight suspected terrorists from Sargodha and Mianwali, APP reported. Suspects held in Faisalabad include people from tribal areas. Several Afghans were also held, but released after they proved their identity. The five men held in Sargodha were involved in a bomb blast, APP quoted the Interior minister as saying. He said 37 kg explosives had been seized from one group and 30 kg from the other.
Posted by: Fred || 01/15/2008 00:00 || Comments || Link || E-Mail|| [321 views] Top|| File under: Global Jihad
Taliban, LJ militants plan attacks in nine cities
The Interior Ministry has warned law enforcement agencies that activists of the defunct Lashkar-e-Jhangvi (LJ) and Taliban militants plan to attack eminent political and religious leaders and religious places in nine cities during Muharram, Daily Times learnt on Monday. "Yes, we have received these threats," said acting Islamabad police Inspector General Nadeem Baloch.


We used to hear about LJ pretty regularly, and then they kind of subsided. I believe they've mostly been absorbed into the al-Qaeda structure, but because of their liking for mindless sectarian violence they get let off the leash for Muharram.

Two intelligence reports received by the ministry said attacks were likely in Islamabad, Peshawar, Bahawalpur, Vehari, Jhang, Hyderabad, Karachi, DI Khan and Quetta. A notification by the National Crisis Management Cell (NCMC) of the Interior Ministry said militants would try to attack Muharram processions, Imambargahs and Majalis. The intelligence reports say Senator Abid Hussain, Pakistan Muslim League-Quaid ex-MNA from Jhang Waqas Akram Sheikh and Allama Sajid Naqvi are likely targets. Three jackets meant for suicide attacks have been delivered to LJ activists in Jhang, they say.


[KNOCK KNOCK!]
"Whose dere?"
"Suicide jacket delivery for Mr. Mahmoud!"

Militants: According to the reports, 300 militants from tribal areas, including local and Afghan Taliban, have been assigned targets and sent to the settled areas. Following the circulation of the notice to the home secretaries and the provincial police chiefs, law enforcement agencies are on high alert. District police officers have been directed to devise security plans to ensure peace during Muharram.

This article starring:
Allama Sajid Naqvi
General Nadeem Baloch
Senator Abid Hussain
Lashkar-e-Jhangvi
Posted by: Fred || 01/15/2008 00:00 || Comments || Link || E-Mail|| [315 views] Top|| File under: al-Qaeda
Brother of Fazlullah's spokesman killed
Unidentified gunmen killed the brother of rebel cleric Mullah Fazlullah's spokesman Sirajuddin in Imam Dheri late on Sunday night, sources said. Bakht Bedar Khan's body was found in the morning. Residents said Khan was a leader of the Awami National Party (ANP). Ghafoor, another brother of the deceased, told Daily Times that he was in Peshawar when his family told him via telephone that "military officials" had arrested Khan.

Ghafoor said his family had told him eight men wearing military uniform barged into their house, locked them up in a room, and took Khan away. The family thought security officials had held him for "routine investigation", Ghafoor said. "I contacted the Circuit House in Swat but military officials said they did not conduct any such operation," he said. "Police in Kanjoo also said they had not arrested him."

His body was found near the house in the morning, he said. Local residents said Khan supported the government's peace initiative and distanced himself from Sirajuddin's activities. "I think his killing is a message for all those who oppose the Taliban, [they will not be spared] even if they are relatives of Taliban commanders," said a local resident.

Protest: Around 800 people from various villages staged a protest demonstration, carrying Khan's body at Kanjoo Chowk. They blocked the road for more than two hours. Addressing the protestors, Pakistan Muslim League-Quaid (PML-Q) and ANP candidates for the provincial assembly, Feroz Shah and Dr Shamsher Ali, condemned the killing and demanded the killers' arrest. They said the government was seeking cooperation from the local people, but could not provide them security. The protestors dispersed after elders held talks with military officials at the Saidu Sharif Airport. Khan was later buried in Imam Dheri.

Talking to Daily Times, Mingora Media Information Centre in-charge Colonel Nadeem said the incident was regretful. He said the military would enhance patrol and increase the number of checkposts in the area.

Three children were injured in security forces' artillery fire on suspected Taliban hideouts in the Dewlai and Totano Bandai areas in Swat on Monday. Officials did not confirm the civilian casualties. Sources said the shelling followed intelligence reports that important militant commanders were holding a secret meeting at a house. Locals said six houses were partially damaged and three children were injured. There were no reports of militant casualties when this report was filed.

This article starring:
BAKHT BEDAR KHAN
TNSM
Colonel Nadeem
Feroz Shah
MULLAH FAZLULLAH
TNSM
Shamsher Ali
SIRAJUDIN
TNSM
Posted by: Fred || 01/15/2008 00:00 || Comments || Link || E-Mail|| [359 views] Top|| File under: TNSM
Police arrest would-be bomber
Police arrested a would-be suicide bomber carrying an explosives-packed jacket and an alleged militant commander in Swat district on Monday, sources said. They added that security forces and police were on high alert in Swat as they had already been tipped off that a suicide bomber was traveling in a red-colour Suzuki. "During a search in Imam Dheri, Kanju police arrested Hayat Nawab, 17, with a suicide belt. Nawab was also carrying a G-3 gun that is being used by the FC personnel during the operation in the district," sources said. Swat militants had snatched G-3 guns from the FC personnel after kidnapping them in the beginning of the operation.

Also on Monday, police arrested Mohim Jan – believed to be a close aide of Maulana Fazlullah – at Ningulai in Kabul tehsil.

This article starring:
HAIAT NAWAB
Taliban
MAULANA FAZLULLAH
TNSM
MOHIM JAN
TNSM
Posted by: Fred || 01/15/2008 00:00 || Comments || Link || E-Mail|| [349 views] Top|| File under: TNSM
Miscreants hurl grenade at ANP office, 1 injured
A man was injured following unknown miscreants lobbed a hand grenade into an election office of the Awami National Party in the Wazir Bagh area of the city late on Monday, police said. An official of the Yakkatoot Police Station said the grenade attack left a watchman, Amanullah, injured at around 9:20 pm. He said police had lodged a first information report against unidentified people.
Posted by: Fred || 01/15/2008 00:00 || Comments || Link || E-Mail|| [300 views] Top|| File under: Govt of Pakistan
Militants bomb snooker club
Militants on Monday bombed a snooker club in the Gulbahar police precinct, as officials defused a bomb near another club.

"Unidentified men bombed Haji Nazir's snooker club in Sheikhabad No 3 at around 6.15am," Siaq Khan, duty officer at the Gulbahar police station, told Daily Times. He said no casualties were reported although a snooker table, TV set, furniture and shutter of the club were damaged. Separately, a bomb disposal squad found a locally made bomb from a handbag outside Hazrat Shah Snooker Club. The bomb was found near the destroyed snooker club of Sheikhabad. Bomb disposal squad officials said the bomb weighed three kilogrammes.
Posted by: Fred || 01/15/2008 00:00 || Comments || Link || E-Mail|| [320 views] Top|| File under: Taliban
Three guerrillas killed in Kashmir gunfight
Security forces gunned down three guerrillas of Lashkar-e-Taiba in a south Kashmir village Monday, the police said.

Troopers of 9 Rashtriya Rifles (RR) laid a cordon around Manzgam, 80 km from here in south Kashmir Kulgam district, after a tip off about the presence of militants there, said a police spokesman here. "While the troopers were busy searching the village, militants opened fire at the joint search parties of the RR and the police," the spokesman said. "The fire was returned, and in the sustained gunfight that ended late this (Monday) afternoon, all the three holed up militants belonging to Lashkar-e-Taiba (LeT) militant outfit were killed," the spokesman told IANS. He said that two of the slain guerrillas were Pakistanis. Search operation in the area was still on as the police claimed to have recovered one AK-47 rifle the encounter site.

This article starring:
Lashkar-e-Taiba
Posted by: Fred || 01/15/2008 00:00 || Comments || Link || E-Mail|| [335 views] Top|| File under: Lashkar e-Taiba
Iraq
6 Soldiers killed by HBIED were setup by Shopkeeper
Iraqi House Was Rigged to Kill American Soldiers
SINSIL, Iraq — The courtyard was a scene of devastation, strewn with medieval mud brick and modern cinder block, shattered alike by the explosion that killed six American soldiers and their Iraqi interpreter.

Sinsil lies in the Diyala River valley north of Baghdad.
From the alleyway outside a day later, there was little sign that this was the house where the bomb exploded Wednesday, during an offensive to clear Sunni insurgents from the northern Diyala River valley, 60 miles north of Baghdad.

The same building complex had been cleared of explosives two weeks earlier, commanders say. But the ill-fated unit was apparently lured back to it by a villager who did not tell them that insurgents had sneaked back in later and rigged the house to explode.

A soldier who was there, Sgt. Joseph Weeren, described in a telephone interview on Sunday how, after he was pulled from the wreckage, he and his comrades pulled four badly wounded survivors, men "screaming in pain," from the rubble using only their bare hands and vehicle jacks.

"It was scary, because how do you move 1,000 pounds of concrete?" said Sergeant Weeren, 27, a sniper team leader from Winchester, Mass. "At that time that's all I was thinking."

"It was difficult because your buddy is screaming out in pain about his legs and to get him out, but we all pitched in and focused, and we jacked up that concrete," he said from an American military base in Diyala where he was recovering from a severe concussion that he suffered in the initial explosion.

He said he believed that the explosion had been set off by a trigger wire hidden beneath a rug, which one of the soldiers stepped on.

"We saved who we could, and who we couldn't save they didn't feel a thing because concrete either fell on them or the bomb killed them," he said.

Sergeant Weeren was praised by commanders for his presence of mind because after the explosion, ignoring his concussion and blurred vision, he headed straight back into the village, alone, to arrest the shopkeeper who had directed them to the compound.

"I never felt like that in my life before," he said, explaining why he went after the shopkeeper. "I can't really describe it," adding: "I didn't have any body armor on. I didn't have a helmet. I was just so angry I went back after this guy, and I grabbed him."

The American military identified the six dead soldiers as Specialist Todd E. Davis, 22, of Raymore, Mo.; Staff Sgt. Jonathan K. Dozier, 30, of Rutherford, Tenn.; Staff Sgt. Sean M. Gaul, 29, of Reno, Nev.; Sgt. Zachary W. McBride, 20, of Bend, Ore.; First Sgt. Matthew I. Pionk, 30, of Superior, Wis., and Sgt. Christopher A. Sanders, 22, of Roswell, N.M.

All were assigned to the Third Squadron, Second Stryker Cavalry Regiment, based in Vilseck, Germany, which is attached for the Diyala operation to the Second Infantry Division.

House bombs are a common threat in Diyala, where American troops have found five since the start of last week's operation against Al Qaeda in Mesopotamia, the homegrown Sunni insurgent group that American officials say is foreign-led.

Capt. David Gohlich, the company commander, said the house had been used as an insurgent base for the last five or six months after it was commandeered from a wealthy Shiite family, which was forced out.

Speaking at the scene the day after the blast, Captain Gohlich said that the compound was cleared of bomb-making equipment by a different coalition force about two weeks before his platoon went in, but that the insurgents seem to have returned two or three days later and planted more explosives.

Sergeant Weeren said on Sunday that he and his colleagues did not know the background of the house before they went in. Asked if they could have done anything differently, he said: "I think about that. I don't know."

"It was an open compound," he continued. "We are the most experienced platoon. We made the call to go in. I can't go back on anything we have done."

Although he was farther south when the bomb exploded, Captain Gohlich, 29, from New Jersey, went straight to the scene.

"As a commander it's pretty much the worst thing that could happen," he said. "But there are a lot of other guys that are counting on you at that moment to do the right thing and keep them safe, so you do your best to stay disconnected, take care of everyone else and catch those who are responsible."

His squadron commander, Lt. Col. Rod Coffey, said he believed that the shopkeeper, who is now in custody, was involved. "I think he was complicit because what the locals were saying was that" the insurgents "used to stop by his store," he said.

He praised his men for their "enormous character," saying their performance had been "stellar." "That platoon and company did everything right," he said. "They were extraordinarily brave."


Posted by: GolfBravoUSMC || 01/15/2008 13:05 || Comments || Link || E-Mail|| [306 views] Top|| File under:
U.S.: 60 Insurgents Killed In Offensive
BAGHDAD, Jan. 14 -- American and Iraqi troops have killed 60 Sunni insurgents and captured nearly 200 during a week-long offensive in northern Iraq against al-Qaeda in Iraq fighters, U.S. military officials said Monday. The announcement came on the same day that at least three Iraqi police officers were killed when a booby-trapped house exploded in the northern province of Diyala, underscoring the danger involved in trying to clear insurgents from their safe havens.

The campaign in northern Iraq, known as Operation Iron Harvest, began last week with a major push to kill or capture members of al-Qaeda in Iraq, a homegrown Sunni insurgent group that U.S. officials believe is led by Arabs who have come to Iraq since the war began.

But military officials in Diyala, the initial focus of the operation, were surprised that most of the insurgents were able to evade U.S. forces by either fleeing or hiding among the civilian population. Iraqi and American security forces are chasing the fighters to prevent them from establishing new bases of operation in other areas.

"Now they are in a corner," said Lt. Gen. Abdul Kareem al-Rubaie, the commander of Iraqi military forces in Diyala. "The armed groups have withdrawn and are fleeing."

The attack on the Iraqi police officers took place in the village of al-Abarra Abu Fayad, south of the provincial capital of Baqubah, where Sunni insurgents have fled, according to Rubaie. He said a house rigged with explosives blew up when Iraqi police went inside. Six police officers were wounded in addition to the three killed in the blast.

Insurgents in Diyala, one of Iraq's most dangerous provinces, have frequently used booby-trapped homes to target U.S. troops. Six American soldiers and an Iraqi interpreter were killed in such a house last week during the offensive there.

The U.S. military said in a statement that 193 "suspected extremists" have been detained and 79 weapons caches found since the four-province campaign began. The weapons stores included about 100 roadside bombs, more than 10,000 rounds of ammunition and more than 4,000 pounds of homemade explosives, the military said.

Meanwhile, in Baghdad, Iraqi and U.S. officials raised hopes for political reconciliation among the various sects and parties.

Vice President Tariq al-Hashimi, a Sunni, said the country's largest Sunni political bloc, the Iraqi Accordance Front, was prepared to return to the government if its demands, including the release of Sunni detainees from prison and better government benefits, were met. The group withdrew its ministers from the Shiite-led government last year to protest the lack of Sunni clout within the cabinet.

After meeting with Abdul Aziz al-Hakim, the leader of one of the largest Shiite groups in Iraq, Hashimi said that he hoped political leaders could "push forward the wheels of the political process."

Also on Monday, the senior U.S. officials in Iraq issued their first statement about the passage Sunday of a law allowing Baath Party officials to return to government, the first of the political benchmarks set by the United States.

"Passage of this law represents a signal achievement in that Iraqi political leaders have collectively chosen to reform a de-Baathification process that many regarded as flawed, unfair, and a roadblock to reconciliation," Gen. David H. Petraeus, the top U.S commander in Iraq, and Ambassador Ryan C. Crocker said in a statement. "Ultimately the impact of this important legislative step will depend as much on the spirit of implementation as on the form of the legislation."

The new law is an attempt by the Iraqi government to address the first decree issued by the Coalition Provisional Authority, the U.S.-led occupation administration installed after the 2003 invasion. That order banned many senior members of Saddam Hussein's Baath Party from serving in government and helped fuel the Sunni-led insurgency.

Also in Baghdad, gunmen killed Amer Jawdat al-Naieb, an appellate judge and member of Iraq's judicial council, along with his driver, while he headed to work, police said.

Special correspondents Zaid Sabah, K.I. Ibrahim, Saad al-Izzi and other Washington Post staff in Iraq contributed to this report.

Posted by: Besoeker || 01/15/2008 08:56 || Comments || Link || E-Mail|| [317 views] Top|| File under:
Some heartwarming stories shed light on new Coalition strategies >:-}
Go get yourself a cup of hot cocoa with marshmallows, and curl up in your favorite chair with your notebook computer if you have one! You won't need any hankies here. Unless of course you're reading this in a cave or madrassa along the Afghan-Pakistan border somewhere (in which case drinking water from a mud puddle, sitting on a rock, blowing your nose into your turban, and seeking comfort from the community she-goat or ewe will have to do).

Petraeus seems to have quietly slipped into quite the offensive-operations mode a while ago without telling anyone. Well, without telling me at least. But I'll let it slide if I get to read these kinds of stories more and more.

When the two Army Rangers slipped inside the house of suspected assassins in the dark on Christmas morning in Mosul, they expected a fight. They got one.
Continued on Page 49
Posted by: gorb || 01/15/2008 05:21 || Comments || Link || E-Mail|| [456 views] Top|| File under: al-Qaeda in Iraq
U.S. finishing al Qaeda sweep in Diyala
U.S. military forces say they have largely completed combat operations and are working to consolidate their gains after a six-day push into the so-called "Bread Basket" area of Diyala province. Clearing operations still are under way in the area, military authorities said, but day-to-day security will be handed over increasingly to Iraqi army and police units. A network of Concerned Local Citizens groups — an armed neighborhood-watch organization — also will be buttressed and expanded. "Although decisive, the combat operations will likely not have as great of an effect as the next phases," said Lt. Col. James Brown, executive officer of 4th Stryker Brigade Combat Team of the Army's 2nd Infantry Division. He said efforts would focus on establishing stronger connections between villages surrounding the city of Muqdadiyah and Iraq's central government.

The Bread Basket, an area of about 110 square miles in the northern Diyala River Valley, had long been an al Qaeda stronghold and was dubbed the Islamic Republic of Iraq by the militants. Militants had been centered in Baqouba, the provincial capital about 35 miles northeast of Baghdad. When the surge of U.S. forces pushed al Qaeda out of Baghdad last year, the organization retreated to Baqouba; when pushed out of Baqouba, it retreated to the Bread Basket, where villagers now describe having gone through a reign of terror.
Posted by: Fred || 01/15/2008 00:00 || Comments || Link || E-Mail|| [308 views] Top|| File under: al-Qaeda in Iraq
Iraqi Special Operations Forces, U.S. Special Forces detain terrorist cell leader (Mosul)
Iraqi Special Operations Forces, with U.S. Special Forces as advisors, detained a suspected terrorist cell leader during a raid in Mosul Jan. 14.

According to intelligence reports, the suspect is responsible for numerous improvised explosive device attacks against Iraqi and Coalition Forces. The terrorist cell that he is reported to lead, is involved in storing and emplacing IEDs and car bombs for use in attacks throughout Mosul. He is also believed to be involved in the kidnapping and murder of innocent Iraqi civilians.
Posted by: Fred || 01/15/2008 00:00 || Comments || Link || E-Mail|| [304 views] Top|| File under: Iraqi Insurgency
Car chase leads to two arrests near Jisr Diyala
Soldiers from Troop C, 3rd Squadron, 1st Cavalry Regiment, arrested two men following a car chase near Jisr Diyala Jan. 11. The two men were suspected of emplacing improvised explosive devices and are believed to be a part of an extremist group responsible for IED attacks targeting National Police and Coalition Forces.

"The detention came about because my guys stopped to help out one of our contacts, whose car had broken down," said Capt. Darrell Melton, commander of Troop C. "They saw the guys we had been after and chased them down."

The day prior, Troop C, with Soldiers from 789th Ordnance Company, from Fort Benning, Ga., currently assigned to the 3rd Heavy Brigade Combat Team, destroyed an IED found by Concerned Local Citizens. "Troop C, 3-1 Cav. Regt. and the Concerned Local Citizens continue to combine to decrease the IED threat along a major highway in the Mada'in Qada," said Maj. David Fivecoat, from Delaware, Ohio, operations officer for 3rd HBCT. "These efforts are part of the reason why IED attacks have decreased in the qada by 32 percent since April."

The 3-1 Cav. Regt. is assigned to the 3rd HBCT, 3rd Infantry Division, from Fort Benning, Ga., and has been deployed in support of Operation Iraqi Freedom since March 2007.
Posted by: Fred || 01/15/2008 00:00 || Comments || Link || E-Mail|| [314 views] Top|| File under: Iraqi Insurgency
Iraqi Soldiers detain suspected militia based on threats against Concerned Local Citizens (Baghdad)
Iraqi soldiers detained two suspected members of an illegal armed group in a raid Jan. 10 in Baghdad's Adhamiyah district after receiving information that the suspects were planning an attack on members of the area's Concerned Local Citizens group.

Soldiers from the 3rd Battalion, 1st Brigade, 11th Iraqi Army Division conducted the operation to capture the two suspects shortly after midnight in the Qahira neighborhood of Adhamiyah. U.S. Soldiers from A Troop, 1st Squadron, 2nd Stryker Cavalry Regiment supported the operation by providing security to the raid site.

During the past week, the Baghdad neighborhoods of Qahira and Adhamiyah have seen an increase in intimidation attacks on members of the local volunteer security forces, known by U.S. military forces as Concerned Local Citizens.

The leader of the Sunni-dominated Adhamiyah CLC was assassinated by a suspected al Qaeda suicide bomber Jan. 7 and a prominent Shi'a CLC leader was assassinated by Shi'a extremist special groups Jan. 6. Additionally, members of the CLC have been threatened with death if they don't quit their jobs.

Numerous sources reported an impending attack on a checkpoint to kill CLC members who had not given in to their intimidation. The 3rd Bn., 1st Bde. 11th Iraqi Army Div., which has begun working closely with the CLC group, responded quickly to prevent the attack from taking place.

In remarks last week, Maj. Gen. Kevin Bergner, chief American military spokesman in Iraq, said the increased number of attacks against CLC members was "perhaps one of the clearest indications of the importance that these Concerned Local Citizens are having on improving the security situation in Iraq."

The alliance between the Iraqi Army and the Concerned Local Citizens is forcing the foreign influenced terrorist groups to show their true colors, said Lt. Col. David Oclander, executive officer for the 2nd BCT, 82nd Airborne Division, the U.S. unit responsible for security in Adhamiyah.

"The people who want a free and a safe Iraq are standing up, and that is a scary thought to these terrorists, because what they thrive on is chaos, disorder and intimidation of the populace. It is clear the Iraqi people are rejecting these conditions" Oclander said.

The events are part of MND-B's offensive operations in support of Operation Phantom Phoenix. The operation's intent is to kill or capture al Qaeda and other extremists in order to deny them rest and sanctuary in the city of Baghdad and the surrounding rural areas.

Posted by: Fred || 01/15/2008 00:00 || Comments || Link || E-Mail|| [301 views] Top|| File under: al-Qaeda in Iraq
Israel-Palestine-Jordan
Fifteen killed as Gaza fighting escalates
TWELVE people were killed as fighting escalated around the Hamas-controlled Gaza Strip soon after Israel and the Palestinians launched talks on the core issues of their conflict.

Israeli troops killed 11 Palestinians on Tuesday, including the son of a Hamas leader, as gun battles flared during a new army operation in Gaza City, while militants in the territory shot dead a civilian in Israel in a rare sniper attack.

The fighting erupted a day after a meeting of top Israeli and Palestinian negotiators, hot on the heels of US President George W. Bush's visit and his prediction of a peace treaty by the time he leaves office in a year. Ineffectual Palestinian president Mahmud Abbas branded the operation a massacre. "What happened today is a massacre, a slaughter against the Palestinian people," President Abbas said. "Our people cannot keep silent over these massacres."

"These massacres cannot bring peace," he said.
Since the two sides formally relaunched peace talks at a US conference in late November, more than 100 Palestinians, the majority of them militants, have been killed by Israeli fire in Gaza.

The Israeli assaults on Gaza have sown further discord between Israel and the Palestinians, who are also angry over the expansion of Jewish settlements on occupied land despite the revived negotiations.

In Tuesday's violence, medics said Israeli troops killed 11 Palestinians during an operation in eastern Gaza City, with witnesses reporting heavy exchanges of gunfire. At least six of those killed were Hamas militants, including the son of a hardline leader of the Islamist movement, Mahmud Zahar, medics and the group said. The identities of the others were not immediately known.


Say hello to Himmler, sonny!

About 40 other Palestinians, both militants and civilians, were wounded.
An Israeili army spokeswoman said troops opened fire on a group of armed Palestinians and a car containing gunmen. Israeli tanks were also carrying out another operation near the town of Beit Hanun in the north of the Gaza Strip, witnesses said. There were no immediate reports of wounded.

In southern Israel, an Ecuadorian man volunteering at a kibbutz collective farm was shot dead by bullets fired from Gaza in an attack claimed by Hamas.

This article starring:
Mahmud Zahar
Posted by: tipper || 01/15/2008 07:40 || Comments || Link || E-Mail|| [335 views] Top|| File under:
Rocket-making materials caught at Gaza border crossing
Israel Airports Authority (IAA) inspectors on Monday discovered two tons of dual-purpose fertilizer, which can be used to produce Kassam rockets, during a sample check of a humanitarian aid transport vehicle at the Kerem Shalom crossing from Israel into the Gaza Strip.

The Shin Bet (Israel Security Agency) launched an investigation to determine the truck's origin and who was behind the transfer. Defense officials said that the incident was alarming and proved that Palestinian terrorists were trying to take advantage of the "humanitarian route" into Gaza for terror purposes.

The IAA stated that this was the second time within a week that its inspectors had discovered a dual-purpose substance on its way to the Gaza Strip under the cover of humanitarian aid shipments. The IAA, which operates the Kerem Shalom crossing as well the Karni, Allenby, Nitzana, Taba, Jordan River and Yitzhak Rabin crossings, informed police and security forces about Monday's incident.
Posted by: Fred || 01/15/2008 00:00 || Comments || Link || E-Mail|| [298 views] Top|| File under: Hamas
Two Palestinians indicted for the murder of Ido Zoldan
Two Palestinians were indicted Monday at the military court of Samaria for the murder of Ido Zoldan in November 2007, Army Radio reported. The two were part of a cell which is believed to have included members of Palestinian Authority security forces. Zoldan was killed when shots were fired at his car as he drove past the Palestinian village of al-Punduk.
Posted by: Fred || 01/15/2008 00:00 || Comments || Link || E-Mail|| [314 views] Top|| File under: Palestinian Authority
Palestinian youth with mortar shell apprehended near Nablus
A Palestinian youth carrying a 60mm mortar shell was apprehended at a checkpoint south of Nablus. The shell was found during a routine inspection carried out by the soldiers at the checkpoint. It was detonated and the youth was transferred for questioning.
Posted by: Fred || 01/15/2008 00:00 || Comments || Link || E-Mail|| [316 views] Top|| File under: Palestinian Authority
Hamas: PA security forces detain eight Hamas members
Ma'an – The Fatah-controlled Palestinian Authority reportedly detained eight members of Hamas in the West Bank on Sunday. According to Hamas, one of the detainees was from Salfit, and two from Nablus. One of those was the vice-chief of the According to a statement released by Hamas, one arrestee was from Salfit in the northern West Bank, two from Nablus, also in the north, one of whom was the vice-chief of the local council of the village of Rujeib. Two other Hamas members have been arrested in Jenin, one in as well as two others from Bethlehem.
Posted by: Fred || 01/15/2008 00:00 || Comments || Link || E-Mail|| [331 views] Top|| File under: Hamas
Southeast Asia
Bomb blast injures 37 in southern Thailand
Terrorists Suspected separatists detonated a bomb Tuesday morning planted on a stolen motorcycle parked near Yala's popular morning market, injuring 37 civilians, six of whom were listed is critical condition, police said. The explosion occurred at 6:40 am when the market was crowded with food vendors and early-morning shoppers, said Yala Police Colonel Poomphet Phiphatphetpoom. The bomb, detonated by mobile phone, was hidden inside a motorcycle reported stolen on Monday, Poomphet said.

Tuesday's blast follows on the heels of a violent attack Monday on a Thai patrol in nearby Narathiwat province that left eight soldiers dead. The terrorists insurgents, estimated at more than 20 strong, detonated a road bomb under the army Humvee carrying the troops, then emerged from the jungle to execute the soldiers, decapitating one of the victims. "This is a big loss for the army," Akara said. "It is one of our worst days. We will do our utmost to hunt down the killers."
Posted by: ryuge || 01/15/2008 06:41 || Comments || Link || E-Mail|| [319 views] Top|| File under:
Sri Lanka
Peace envoy meets Sri Lankan officials as fighting kills 23
A wave of pitched battles, bombings and an airstrike killed at least 23 people across northern Sri Lanka, the military said Monday, as a Japanese envoy met with officials to try to stop the raging civil war.

In one attack, a roadside bomb hit a van in the Vavuniya region, just south of the front lines separating government forces from the Tamil Tiger rebels' de facto state in the north, military spokesman Brig. Udaya Nanayakkara said. The passengers, civilian workers with a military escort, were returning from an army base after collecting explosives for use in civilian metal mining, he said. The civilian driver and two soldiers were killed, while three other soldiers and a civilian were injured, the military said. The explosives inside the van did not detonate, Nanayakkara said.
Posted by: Fred || 01/15/2008 00:00 || Comments || Link || E-Mail|| [314 views] Top|| File under:
Syria-Lebanon-Iran
Four Killed In Beirut Blast
A US Embassy car has been hit by an explosion which killed four people in Beirut, it is reported. The driver was slightly injured and his passenger unharmed when a car bomb was detonated by a suicide attacker.

It is thought the dead were local Lebanese people and no Americans were hurt. A security official said the blast happened in the predominantly Christian Dora-Karantina neighbourhood.

Local journalist Leena Saidi told Sky News the affects of the blast will "reverberate around the area". She said the car was travelling on a road which would have been crowded with rush-hour traffic. "In a way it's lucky more people didn't get killed or injured," she said.

Sky Foreign Affairs Editor Tim Marshall said suspicion would fall on al Qaeda or Hezbollah.


No, reeeeaaally? Can't put anything past an MSM mastermind journalist.

He said the attack would have been well planned, with spotters tipping the killer off when the vehicle left the embassy and when it approached the blast area.


Boy howdy, he sure did read the pamphlet magazine training manual book, didn't he.
Posted by: || 01/15/2008 11:58 || Comments || Link || E-Mail|| [318 views] Top|| File under:
Who's in the News
39
[untagged]
4
Taliban
4
Iraqi Insurgency
4
Hamas
3
Govt of Pakistan
3
al-Qaeda in Iraq
3
Global Jihad
2
TNSM
2
Govt of Syria
2
Islamic Courts
2
Palestinian Authority
1
Govt of Sudan
1
al-Qaeda
1
Chechen Republic of Ichkeria
1
Hezbollah
1
al-Qaeda in Yemen
1
al-Qaeda in North Africa
1
Islamic Jihad
1
Lashkar e-Taiba
1
Fatah al-Islam
1
Govt of Iran
1
Fatah
Bookmark
E-Mail Me
The Classics
The O Club
Rantburg Store
The Bloids
The Never-ending Story
Thugburg
Gulf War I
The Way We Were
Bio
Merry-Go-Blog
Hair Through the Ages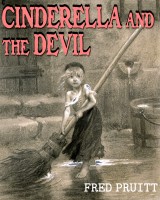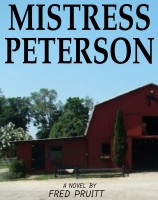 On Sale now!


A multi-volume chronology and reference guide set detailing three years of the Mexican Drug War between 2010 and 2012.

Rantburg.com and borderlandbeat.com correspondent and author Chris Covert presents his first non-fiction work detailing the drug and gang related violence in Mexico.

Chris gives us Mexican press dispatches of drug and gang war violence over three years, presented in a multi volume set intended to chronicle the death, violence and mayhem which has dominated Mexico for six years.
Click here for more information


Meet the Mods
In no particular order...


Steve White
Seafarious
Pappy
lotp
Scooter McGruder
john frum
tu3031
badanov
sherry
ryuge
GolfBravoUSMC
Bright Pebbles
trailing wife
Gloria
Fred
Besoeker
Glenmore
Frank G
3dc
Skidmark
Alaska Paul



Better than the average link...



Rantburg was assembled from recycled algorithms in the United States of America. No trees were destroyed in the production of this weblog. We did hurt some, though. Sorry.
18.232.38.214