Afghanistan
Suicide bomber injures 3
A suicide bomber blew himself up and wounded three civilians on Friday afternoon as he tried to ram his car into a convoy of NATO peacekeepers in western Kabul, not far from the new building where legislators are set to gather Monday for the opening of Afghanistan's first Parliament in 30 years.


They're still not real good at that suicide booming thing. The one in Mazar yesterday didn't hurt anybody except for the boom boy, either.

Mutual of Kabul is going to cancel his policy, sure 'nough ...

The soldiers, from Norway, escaped unharmed, although one jeep was slightly damaged, said a statement from the NATO-led International Security Assistance Force in Kabul. Witnesses said that the bomber had missed the two Norwegian armored jeeps, but that one caught fire momentarily. A Taliban spokesman claimed responsibility for the blast in a telephone call to Reuters, and said the attacker had intended to strike at the refurbished Parliament compound but took the opportunity to attack NATO soldiers when he saw them.


Somewhat lacking in fixity of purpose, is was he?

He said there would be more bombings before the Parliament opened. "This Parliament is a symbol of American occupation of our country," he said by telephone from an undisclosed location somewhere in Pakistan. "It is not representative of the people of Afghanistan. It is a bogus body. We will continue to target such symbols in the future."


"We don't care if they voted for it or not. We'll tell 'em who they need to represent them, and that'll be us. Until it's us, anything else is bogus!"

Witnesses said they had rushed to help two men wounded in the attack, a passing motorcyclist and a man on a bicycle, as ammunition inside the bomber's car continued to explode. Masood Amiri, 25, a carpet dealer who had just moved back to Afghanistan after living in the United States for 20 years, said he and other witnesses had put the two men into a car and sent them to the hospital, "because, you know, there's no ambulance service here." A third injured man was later seen walking home.


That's probably the saddest statement in the entire article.

A police investigator, Maj. Zaher, who uses only one name, said the police had found wires, parts of a pressure cooker and two large ammunition shells in the wreckage, indicating that a bomb had been rigged up in the car. "He blew himself up early," before the vehicle hit the soldiers' jeeps, the investigator said.
Debris from the passenger car was scattered across the road and up to 100 yards around. "In our opinion," Major Zaher said, "these people are trained by Al Qaeda and are doing this wherever they want."


Thank you for today's statement of the obvious.

In a separate incident, the police reported that suspected Taliban militants dragged a teacher out of his schoolroom in southern Afghanistan on Thursday and shot him to death outside the school gate. The killing occurred in the Nadali district of the southern province of Helmand, where the Taliban have made numerous attacks on police officers and American troops, as well as on tribal elders, mullahs and a candidate for Parliament. The teacher, known by the single name Laghmani, had received threats to stop teaching, the provincial police chief, Abdul Rahman Sabir, told Reuters.
Posted by: Dan Darling || 12/17/2005 00:21 || Comments || Link || E-Mail|| [282 views] Top|| File under:
Britain
UK court backs French bomb plot trial for Algerian
An Algerian man lost a legal challenge in a British court on Friday to his planned extradition to France over a plot to blow up a police station in Lille ahead of a 1996 summit of rich nations. Mustapha Labsi, who was arrested in November 2000, had argued that France could transfer him to Algeria, where he says he had been mistreated by the authorities. He also says that he had already served more time in jail than any sentence likely to be imposed in France. Last April, the British government ruled that he should be extradited to France.

Labsi is wanted for conspiring to bomb the police station in the northeastern city prior to a summit of Group of Seven leading industrialised nations held there in April 1996. He is accused of conspiring to supply forged documents, including passports, in connection with the "preparation or instigation of acts of terrorism". In delivering his ruling, Judge Maurice Kay told the High Court in London that France's commitment to European human rights legislation meant Labsi could not be transferred to face torture in Algeria. He also ruled that it was still important for Labsi to stand trial, even if any sentence passed was the same or less than the amount of time he has already spent in custody.

"It is important to keep in mind that the allegations are of offences connected to terrorism," Kay said. "In these circumstances, if the allegations are true, there is an important public interest in obtaining convictions, quite apart from the sentencing implications." Earlier this month, Britain extradited another Algerian man, Rachid Rama, to face charges of blowing up a Paris underground railway station in 1995. The legal wrangling which delayed the extradition for years caused tensions between London and Paris.
Posted by: Fred || 12/17/2005 15:13 || Comments || Link || E-Mail|| [257 views] Top|| File under:
Caucasus/Russia/Central Asia
Radiation alert at Chechen plant
Prosecutors in Chechnya have opened a criminal investigation after finding "catastrophic" levels of radioactivity at a chemical factory in the republic. Investigators say the radiation - in one place reportedly 58,000 times the usual level - poses a danger to people in the region's capital, Grozny. The case has also raised fears militants could take radioactive waste to use in a so-called "dirty bomb". The plant has reportedly not been secured since Russia bombed it in 1999. For years, rebels in Chechnya have been fighting a separatist struggle against Russian forces. They have been blamed for bomb attacks in Moscow and on Russian airliners, and the deadly sieges at a school in Beslan, North Ossetia, and in a Moscow theatre.

Chechen prosecutors say radioactive materials have been improperly stored at the Grozny Chemical Factory, run by the Chechen Oil and Chemical Industry, and that a "catastrophic radioactivity situation" has developed. "It's a threat to the population because the leadership of the plant is taking no steps whatsoever to remove the radioactive material or isolate access to the plant," prosecutor Valery Kuznetsov said on Friday, according to the Associated Press.

The Russian prosecutor general's office said between 27 and 29 radioactive elements had been identified at the plant, with the cobalt-60 isotope considered particularly dangerous. Radioactive materials have a variety of uses in the manufacturing industry. If not disposed of properly, they can pose a serious threat to people nearby. The radioactive cloud released by the explosion at the Chernobyl nuclear plant in Ukraine in 1986 may be responsible for 4,000 deaths, according to a recent study. The radioactivity at one storage centre in the Grozny plant is half that recorded at Chernobyl, Rossiya state television said.

Vladimir Slivyak of the Ecodefense environmental group in Moscow urged the Russian government to remove and secure radioactive materials from the plant as a matter of urgency, warning of the dangers of them falling into the hands of "terrorists". The risk of nuclear material to unsuspecting people was illustrated in 2002, when three woodsmen, coming across cylinders giving off heat in the forest of Georgia, dragged them back to their camp. They grew seriously ill and received radiation burns from the containers, which were eventually recovered by a specialist UN team.
Posted by: lotp || 12/17/2005 09:47 || Comments || Link || E-Mail|| [291 views] Top|| File under:
Nerve agent may be responsible for poisoning of Chechen schoolkids
Some salt reqired until we get further confirmation.
A group of schoolchildren from the village of Starogladovskaya in Chechnya's Shelkovskaya district have been hospitalized with poisoning, possibly from a nerve agent, said Shelkovskaya district administration head Khusein Nutayev. "Four girls have been taken to the Grozny clinical hospital. Doctors have so far been unable to make a diagnosis," Nutayev told Interfax on Friday. "Our doctors have categorically ruled out food poisoning," he said. "Similar incidents happened earlier in the village of Staroshchedrinskaya, but the causes have never been established," Nutayev said. "I am firmly convinced that the incident might be the result of poisoning by a nerve agent or psychotropic substance," he said.
Posted by: Dan Darling || 12/17/2005 03:19 || Comments || Link || E-Mail|| [285 views] Top|| File under:
China-Japan-Koreas
Chinese tell Dongzhou villagers to shuddup or else
This is what commies do, of course.

SHANGHAI, Dec. 16 - Ten days ago, the sleepy fishing village of Dongzhou was the scene of a deadly face-off, with protesters hurling homemade bombs and the police gunning them down in the streets.

In Dongzhou, where some residents say the police killed 20 or more demonstrators during a clash last week over building a power plant, people drove under banners on Wednesday encouraging them to obey the law. Now, a stilted calm prevails, a cover-up so carefully planned that the small town looks like a relic from the Cultural Revolution, as if the government had decided to re-educate the entire population. Banners hang everywhere, with slogans in big red characters proclaiming things like, "Stability is paramount" and "Don't trust instigators."

Many facts remain unclear about the police crackdown on a Dongzhou demonstration on Dec. 6, which residents say ended in the deaths of 20 or more people, but one thing is certain: The government is doing everything possible to prevent witnesses' accounts of what happened from emerging.

Residents of Dongzhou, a small town now cordoned off by heavy police roadblocks and patrols, said in scores of interviews on the telephone and with visitors that they had endured beatings, bribes and threats at the hands of security forces in the week and a half after their protest against the construction of a power plant was violently put down. Others said that the corpses of the dead had been withheld, apparently because they were so riddled with bullets that they would contradict the government's version of events. And residents have been warned that if they must explain the deaths of loved ones - many of whom were shot dead during a tense standoff with the police in which fireworks, blasting caps and crude gasoline bombs were thrown by the villagers - they should simply say their relatives were blown up by their own explosives.

"Local officials are talking to families that had relatives killed in the incident, telling them that if they tell higher officials and outsiders that they died by accident, by explosives, while confronting the police, they must make it sound convincing," said one resident of the besieged town in an interview. "If the family members speak this way they are being promised 50,000 yuan ($6,193), and if not, they will be beaten and get nothing out of it."

Another villager, who, like other residents, spoke on condition of anonymity for fear or reprisals, said families of the dead who agreed to invoke accidental explosion as the cause of death had been offered $15,000 each.

"The story is being spread around the village that people were not killed by bullets, but by bombs," said one man interviewed Friday by telephone. "That's rubbish. Everybody knows they were killed by gunfire."

The bomb story was also being spread at a hospital in the nearby city of Shanwei, where villagers injured in the protest are being treated. Plainclothes police surrounded a Chinese man who entered the hospital seeking to see the wounded, denying him access to a tightly guarded ward even when he said his relative was among the injured. Later, hospital staff members told the man that the injured had all been warned to stick to the same story, of being injured by their own explosives.

Posted by: Steve White || 12/17/2005 12:24 || Comments || Link || E-Mail|| [279 views] Top|| File under:
Al Qaida unit enters China, may target U.S. interests
From East Asia Intel, subscription.
Al Qaida terrorists are seeking to open a new front in their global jihad by sending agents to China, according to Israeli counterterrorism sources. An Al Qaida unit was smuggled into the Chinese border town of Kushi in Xinjiang Province in November, according to the sources. The cell then joined Uighur terrorists sympathetic to Bin Laden's Al Qaida. Al Qaida is believed to be planning operations against U.S. companies and tourists in China. The cell's movement from Uzbekistan into China is the basis for a recent terror warning to luxury hotels in southern China.

Posted by: Alaska Paul || 12/17/2005 00:00 || Comments || Link || E-Mail|| [254 views] Top|| File under:
Europe
Dutchman guilty of exporting nuclear equipment to Khan
A Dutch court has found two men guilty of illegally exporting materials to Pakistan that could be used in the manufacture of nuclear weapons.

Dutch businessman Henk S., 61, and his business Zoran F., 37, sent the materials, which required an export licence, to the Institute of Industrial Automation in Pakistan, which was linked to Khan Research Laboratories (KRL).

KRL, run by Abdul Qadeer Khan, was the driving force behind Pakistan's development of a nuclear arsenal. S. was the Dutch business partner of Khan, who is believed to have stolen plans from a lab in the Netherlands in the 1970s, helping him to become the father of the Islamic A-bomb.


The court sentenced S., 61, from Sint Pancras to 12-months in jail, with the last eight months suspended. F., Heerhugowaard, was ordered to do 180 hours community service.

The exports by the company headed by S. took place between 1999 and 2002. F. coordinated the transaction.

The prosecution had sought an 18-month sentence for S., with the last six months suspended. F. faced a demand for 240 hours community service and a EUR 20,000 fine.

S. was bound over to good behaviour for two years and was fined EUR 100,000. If he doesn't pay the fine, he will have to go to jail for 360 days. Two of S.'s companies were fined EUR 65,000 and EUR 32,500 respectively. F. was fined EUR 5,000.


Posted by: lotp || 12/17/2005 09:39 || Comments || Link || E-Mail|| [250 views] Top|| File under:
Great White North
Suspect knew of Van Gogh murder plan
Terrorist suspect Nouriddin El F. knew in advance about the plan to kill film director Theo van Gogh, a witness told the trial on Friday. The witness, named only as A.A., 28, said El F. told him he gave moral support and encouragement to Mohammed B., the man who killed Van Gogh in November 2004. El F., B and 12 other Dutch-Muslims are on trial charged with membership of a terrorist organisation, the Hofstadgroep. Police recovered a mini machine gun when they arrested El F. in Amsterdam earlier this year. The witness said he met El F in The Hague shortly before that. El F. told him that he was "number 1", the police were searching for him and that he would not be taken alive. He wanted to die a martyr, the witness said.
Earlier in the trial, Mohammed B. repeated his assertion that he acted alone when he killed Van Gogh and that no one knew about his plan. El F. disputes that he ever met A. The defence suggested on Friday that A. was concocting his testimony because his ex-wife Soumaya S. went on to have a relationship with El F.


Cherchez la femme. The brazen hussy...

A second witness, 24-year-old H.S. from The Hague, said El F. was been heavily involved with guns. The woman appeared very frightened and nervous as she told the court that El F. forced her and her husband to rent a house in Brussels, and the three of them travelled there together on a few occasions. El F. also threatened her with a gun, she said.


"Make me breakfast or I'll plug yez, bitch!"

S. recounted how when walking in the Amsterdamse Bos (wood) with her husband and El F., the accused man took out a gun and began shooting. He also made them fire the gun. "I was very frightened, also because I was afraid I would be shot," she said. The trial continues.
Posted by: lotp || 12/17/2005 09:40 || Comments || Link || E-Mail|| [244 views] Top|| File under:
Home Front: Politix
House rejects troop withdrawal timetable
For the second time in as many months, the House rejected calls for withdrawing U.S. troops from Iraq with a vote Friday that Democrats said was politically driven and designed by Republicans to limit debate on the war. In a 279-109 vote, the GOP-controlled House approved a resolution saying the chamber is committed "to achieving victory in Iraq" and that setting an "artificial timetable" would be "fundamentally inconsistent with achieving victory." Democrats voted against the resolution by a roughly two-to-one margin, underlining splits within the party over alternatives to President Bush's Iraq war policies.

Democrats called the vote a political stunt, and offered an alternative statement simply congratulating Iraqis for holding three successful elections this year but not mentioning withdrawal or victory. Republicans rejected it. Instead, the House GOP maneuvered for its own resolution, as Democratic calls for an immediate or eventual troop pullout intensified in the weeks since prominent a Democratic hawk, Rep. John Murtha of Pennsylvania, said it was time for U.S. troops to start coming home. Some Democrats, including House Minority Leader Nancy Pelosi of California, have lined up behind him.

The minority party also complained that Republicans were intentionally limiting debate on Iraq by scheduling a vote as lawmakers are under pressure to finish their work so they can adjourn for the year. Several dozen Democrats - some wearing "Debate Iraq" buttons - filed to the floor to "request an open debate" on the war.
Continued on Page 49
Posted by: Pappy || 12/17/2005 00:00 || Comments || Link || E-Mail|| [306 views] Top|| File under:
Iraq
Arrest warrant issued for Ansar al-Sunnah leader
Iraq has issued an arrest warrant for a militant believed to be responsible for the 2003 truck-bombing of the United Nations headquarters in Baghdad, the U.S. military said in a statement. The attack killed 22 people including U.N. envoy Sergio Vieira de Mello.

The statement yesterday said Iraq's Central Investigating Court had issued the warrant on December 4 for Mullah Halgurd al-Khabir. It named him as the prime suspect for the U.N. headquarters attack and said he was the senior leader in Baghdad of the Army of Ansar al-Sunna -- one of the main Sunni insurgent groups in Iraq. It also said Khabir had historical ties to Abu Musaab al-Zarqawi, al Qaeda's leader in Iraq.
Posted by: Dan Darling || 12/17/2005 00:20 || Comments || Link || E-Mail|| [276 views] Top|| File under:
Casey expects US troop reduction
The top U.S. military commander in Iraq said Friday he would make recommendations in the next few weeks about troop withdrawals from Iraq, and he expects the force level will drop back to 138,000 by early February. That has been the usual number this year.

Speaking from Iraq, Gen. George Casey told Pentagon reporters that by late next fall, the Iraqi military should be able to largely take the lead in the country's defense, with continued support from U.S. and coalition transition teams.

"We just had the election, we're doing our assessments, and I'll make some recommendations in the coming weeks here about whether I think it's prudent to go below that baseline," said Casey, adding that the two extra battalions that were sent to Iraq for election security will be heading home in January.

But he made it clear that U.S. forces will still be in the lead in portions of Iraq until sometime in 2007. Depending on the progress of the new Iraqi government ministries, he said it will take until then for Iraqi security to be able to completely take control of its forces across the country. As Iraqi security takes over, U.S. troops will be able to withdraw.

And even with Iraqi forces in the lead, some levels of U.S. support would still be needed for support. There are about 153,000 U.S. troops in Iraq now.

Casey also said the Iraqi police forces would not be able to take charge of internal security until late next year or early 2007.

Coming on the heels of what U.S. officials have touted as a successful parliamentary election in Iraq Thursday, Casey tempered his comments saying he expects insurgents to escalate their attacks to demonstrate they are still a force to be reckoned with.

"We should not expect the insurgency to just go away because of yesterday's great success," he said. "But we should expect it to be gradually weakened and reduced as more and more Iraqis adopt the political process and the root causes of the insurgency are addressed by the new Iraqi government and by the coalition."

Meanwhile, President Bush said Thursday's parliamentary elections represented "a glorious day."

"It was a remarkable day yesterday in the history of mankind and in the history of freedom," the president said in the Oval Office alongside Iraq's ambassador to the United Nations, Samir Sumaidaie.

Sumaidaie pleaded with the United States to stick with Iraq until it is stable.

"I believe that yesterday was a great day for Iraq. It was a great day for freedom," he said. "I think it was a turning point and the beginning of the end of terrorism in Iraq."

Casey said conditions along Iraq's border with Syria have improved, leading to a decrease in suicide bombings. He said coalition operations have restored Iraqi control of the border and the Syrians appear to have taken steps to pick up foreign fighters coming through there. As a result, he said, suicide attacks declined from more than 60 last June, to less than one a day this month.

In contrast, he said Iran appears to have meddled more than any other border country in the Iraqi election.

"And I believe that they will continue to attempt to influence the formation of this government over the coming weeks to get a government that they believe is supportive of their interests," he said. "That is worrisome and it is a challenge for us."

Battles between various factions of the insurgency, particularly in Sunni-dominated regions of the country, helped tamp down election-day violence, he said, as Sunni's fought back against al-Qaeda efforts to prevent them from going to the polls.

In other comments, Casey said that an ongoing investigation into a Pentagon propaganda program that pays to plant favorable articles in the Iraqi media has not yet found anything that would prompt him to cancel or suspend the operation. The investigation will be completed in about a week, he said.

Casey's discussion of troop levels came amid growing pressure from Congress and the American public to begin withdrawing U.S. forces from Iraq. While the Pentagon has refused to publicly detail any withdrawal, defense officials have said the Pentagon has tentative plans to halt the scheduled deployment of two brigades to Iraq. Instead, smaller transition teams would be sent to support and train Iraqi forces, and much of one brigade, which is currently in Kuwait, would return to its home base in Germany. The officials did not want to be identified because the plans are not final.

One of the officials said Defense Secretary Donald Rumsfeld is expected to announce next week that most of the 4th Brigade, 10th Mountain Division, based at Fort Polk, La., will not go to Afghanistan as initially planned.

A brigade normally numbers about 3,500.
Posted by: Dan Darling || 12/17/2005 00:19 || Comments || Link || E-Mail|| [284 views] Top|| File under:
Bill Roggio writes on election day in Iraq
In the Sunni-dominated province of Anbar, the cities of Barwana, Haqlaniya, and Haditha are collectively known as the Triad. Over the summer, before the joint U.S. military and Iraqi forces established a security presence in the Triad, Abu Musab al-Zarqawi, al Qaeda's commander in Iraq, was said to have run up the black flag and declared the region an "Islamic Republic." Beheadings, hangings, and execution-style killings were routinely carried out against those who were believed to have cooperated with U.S. forces or the Iraqi government.

On Election Day last week, the atmosphere in the Triad was quite different. In the city of Barwana, with a population of approximately 20,000, voters showed up in droves. The process was more or less orderly, and no one was harassed for participating. I observed all this as an embed with Lima Company of the 3rd Battalion, 1st Marines, the unit assigned to ensure the security of the city in conjunction with the Iraqi Army.

The polling site in Barwana was on the Euphrates River, between hills and a teeming palm grove, a welcome site in the land of deserts. The voting center was easy to secure as well as accessible to the residents. But there seemed to be a hidden meaning behind its placement. The voting center sat directly beneath the recently destroyed Barwana bridge, where Zarqawi terrorists had routinely executed residents. And the building itself used to be the headquarters of the local Baath party. If there was a message here, it was this: The old order is dead, and a new government has replaced the repressive regimes that once dominated the Triad and Iraq.

Turnout was heavy. During the referendum on the Constitution in October, about 2,300 total votes were cast in the city. Today, the polls opened at 7 a.m., and Iraqis immediately lined up to vote. By 8:30 a.m., the lines snaked up the street. At the end of the day, it was estimated that over 5,000 ballots had been cast.

The overwhelming majority of voters were men. Only 47 women came to the polls. They brought their small children and babies, and were covered from head to toe in the traditional black dress of the region, with only their faces exposed, bearing exotic tattoos. The children were colorfully dressed and smiling, curiously looking at the Iraqi soldiers and U.S. Marines.

The women were searched by female Marines brought in specially for the election. Several of the Iraqi women struck up friendly conversations with the Marines, and many photographs were taken with the women of both countries and the children of Iraq (see photograph on page 7).

The male residents of Barwana were subjected to several security searches, which were the exclusive responsibility of the Iraqi soldiers. The Iraqi unit was made up of a newly formed battalion, and the recruits were pretty green. Curious about the interaction of the soldiers and citizens, and potential conflicts between the Sunnis and Shiites or Kurds, I asked the Iraqi soldiers where they were from. The vast majority hailed from Shiite regions.

The Iraqi soldiers patted down voters and scanned them with hand-held metal detectors. I observed some good-natured ribbing between the voters and soldiers, with what appeared to be jokes about checking under the men's headdresses and the need to search a little more closely the bellies of some overweight voters. No Sunni-Shiite hatred surfaced in my presence.

By mid-morning, there was a rush of voters, which caused logistical problems inside the polling center. As a significant portion could not read or write, they required assistance with their ballots. The impression among some impatient voters and some of the military observers was that poll workers were not moving quickly enough. Heated disagreements broke out between the poll workers, city councilmen, and some voters. There was pushing, shoving, and shouting, and a press of bodies towards the entrance into the voting center.

An Iraqi soldier fired several rounds in the air in an attempt to deffuse the situation. It worked, but the gunfire came at a cost. A few voters angrily left the courtyard, and one of the council leaders attempted to barricade those remaining. Some voters in line outside the building fled for fear of violence, but the majority of those inside and outside the building remained, awaiting their turn.

Captain Shannon Neller, commander of Lima Company, ordered water, which belonged to the Marines and Iraqi troops, to be distributed to the Iraqis waiting to vote. As there were many older men and young children in line, and the day had grown warm under the late morning sun, the gesture was greatly appreciated. As Marines and Iraqi soldiers stepped through the razor wire and handed out bottles to the smiling and grateful crowd, good will was reestablished.

After lunch, the lines grew short as fewer voters headed to the center and, because of improvements inside the polling center, ballots were being cast more efficiently. At 5 p.m., the polls closed and the U.S. Marines and Iraqi troops began to break down the rings of security. There were no security incidents in Barwana, and very few in Iraq.

The Marines guarding the polling station felt a sense of accomplishment, and recognized the importance of the day's events. They were proud of their months of hard work and sacrifice during combat operations and subsequent rebuilding efforts, but they understood the future of Iraq lay with its people. There was a sense that they had witnessed history, a sense I shared.

Overall turnout was estimated at 67 percent, well above the 58 percent for the January elections. Voting in three large Sunni cities was high as well: Turnout was estimated at 70 percent in Falluja, 80 percent in Saddam's hometown of Tikrit, and 80 percent in war-torn Ramadi.

Barwana, once part of Zarqawi's self-declared "Islamic Republic of Iraq," was thus the scene of al Qaeda's greatest nightmare: Muslims exercising a constitutional right to choose their own destiny. The other Sunni towns and cities along the Euphrates River and in the Sunni Triangle have chosen as well.
Posted by: Dan Darling || 12/17/2005 00:18 || Comments || Link || E-Mail|| [324 views] Top|| File under:
Bulgaria begins troop withdrawl from Iraq
Bulgarian troops began withdrawing from Iraq on Friday after their mission concluded, the Bulgarian Defense Ministry's press office said. In a statement issued on Friday afternoon, the ministry said the 400 Bulgarian soldiers deployed in Iraq's southern region of Divaniyah had concluded their military mission and began their withdrawal.

According to the action plan, Bulgaria will officially hand over the commanding power in the Divaniyah region in days to come to Iraqi troops, who have been trained by the Bulgarian troops, the statement said. The Bulgarian troops have planned to withdraw in three batches as of Friday and the pullout are expected to be completed by the end of this year. Bulgaria, which sent troops to Iraq in May 2003, has lost 13 soldiers during the past two years.

In May, the Bulgarian parliament decided that the 400 soldiers in Iraq should come back home before Dec. 31, 2005.
Posted by: Pappy || 12/17/2005 00:00 || Comments || Link || E-Mail|| [304 views] Top|| File under:
Al-Zarqawi capture report unconfirmed
The Pentagon has said it cannot confirm reports that Iraqi police captured and then unwittingly released al-Qaida leader Abu Musab al-Zarqawi in 2004. Bryan Whitman, a Pentagon spokesman, said on Friday: "That was rumoured a year ago and never proved to be confirmed."

Earlier, Hussain Kamal, Iraq's deputy interior minister, said in a television interview that al-Zarqawi had been arrested by security forces in Falluja, but released because the forces did not know who he was. However, speaking later to Reuters news agency, Kamal said the story was many months old and contained no new information. "More than a year ago the Iraqi police in Falluja captured Zarqawi but released him after three or four hours because they did not recognise him," he told Reuters. "We captured a Saudi terrorist ... and he told us this information," he said. "I said that before."

"Things weren't stable in Falluja and the Interior Ministry was trying to organise; that's why they didn't recognise him," Kamal said, adding: "It won't be long before we capture him again though." His comments raised questions over the effectiveness and capability of Iraq's security forces a day after the apparent success of national elections held to form a new parliament.
Posted by: Fred || 12/17/2005 00:00 || Comments || Link || E-Mail|| [248 views] Top|| File under:
Syria-Lebanon-Iran
Attempted Hit On Iran President?
Mahmoud Ahmadinejad's motorocade was ambushed, one of his bodyguards killed and a second injured near Zabol, in the restive southeastern province of Baluchistan Friday.

This is reported by the semi-official Jomhouri Islami quoted by Iran Focus.

The assailants are described as armed bandits and trouble-makers, Tehran's terms for anti-government dissidents and rebels. The president's whereabouts are not mentioned.

On Nov. 18, DEBKA-Net-Weekly 230 revealed that certain power-groups in the Islamic regime have put out a contract on the blabbermouth president, fearing that as champion of the most way-out factions of the Revolutionary Guards, he may be gathering momentum for a coup.


Real glassy-eyed fanatics make everybody nervous. Call it "The Caligula Effect".
Posted by: Anonymoose || 12/17/2005 18:49 || Comments || Link || E-Mail|| [302 views] Top|| File under:
Ahmadinejad escapes ambush in Baluchestan
Tehran, Iran -- One of the bodyguards of Iran's President Mahmoud Ahmadinejad was killed and another wounded when an attempt to ambush the presidential motorcade was thwarted in the southeastern province of Sistan and Baluchestan, according to a semi-official newspaper and local residents.

"At 6:50 pm on Thursday, the lead car in the presidential motorcade confronted armed bandits and trouble-makers on the Zabol-Saravan highway", the semi-official Jomhouri Islami reported on Saturday. "In the ensuing armed clash, the driver of the vehicle, who was an indigenous member of the security services, and one of the president's bodyguards died, while another bodyguard was wounded", the newspaper, which was founded by Iran's Supreme Leader Ayatollah Ali Khamenei, wrote.

Ahmadinejad traveled to the restive province, where ethnic Baluchis have been fighting for years for autonomy, on Wednesday and returned to Tehran on Friday afternoon. The newspaper report made no mention of Ahmadinejad's whereabouts during the attack on his bodyguards' vehicle, but Zabol residents reached by telephone said there were rumors in the town that the hard-line president himself was the target of the attack, which took place near Zabol. "Many people have been rounded up for questioning after the attack and the authorities here were clearly shaken by the incident", a Zabol resident told Iran Focus.

The Sunni Baluchis have faced years of religious and racial discrimination under Iran's Shiite clergy-dominated government.

Ahmadinejad called the Holocaust a "myth" on Wednesday, on the first day of his trip to the province. "They have fabricated a legend under the name 'Massacre of the Jews', and they hold it higher than God himself, religion itself and the prophets themselves", he told a crowd in Zahedan, the provincial capital of Sistan and Baluchestan.
Posted by: Steve White || 12/17/2005 11:52 || Comments || Link || E-Mail|| [261 views] Top|| File under:
German intelligence warns Iran has new missiles
German intelligence believes Iran has now bought 18 longer-range missiles from North Korea, giving Tehran the capability to attack targets in central Europe, the German daily newspaper Bild reported Friday.

The study by the foreign intelligence service BND said the BM-25 missiles were being purchased from Pyongyang in the form of kit sets. The mobile missiles, which are based on the Russian SS-N-6 missile for submarine launch, will have a nominal range of 2,500 kilometres. However it was possible to upgrade them to hit targets 3,500 kilometres away, the Munich-based BND said.

Iran already has Shehab-3 missiles with a range of 1,300 kilometres.

Bild quoted the BND dossier as saying: "Germany and other parts of Europe could be affected in the medium to long term by the Iranian missile programme." It added: "With longer ranges in the future, combined with the apparent efforts to obtain nuclear warheads, Iran would be in a position to reach all of Israel and parts of central Europe."
Posted by: lotp || 12/17/2005 08:40 || Comments || Link || E-Mail|| [244 views] Top|| File under:
Terror Networks
9/11-Style Attacks Foiled by Patriot Act
Lost in yesterday's Senate debate and eventual rejection of most of the Patriot Act was one salient fact. Since its inception, the measure has foiled at least three terrorist attacks of 9/11 proportions against the U.S. - and seven other attacks in nations of close allies around the globe.

Earlier this year, the White House detailed the chilling al Qaida plots foiled during the four years the Patriot Act was in full force - plots that would have likely proceeded undetected until their final execution, under the kind of rollback the Senate passed on Friday.

According to a CNN report in October, the list of plots foiled thanks to the Patriot Act includes:


The West Coast Hijack Plot:

In mid-2002 the United States disrupted a plot to use hijacked airplanes to attack targets on the West Coast of the United States. The plotters included at least one major operational planner behind the 9/11 attacks.

The East Coast Hijack Plot:
In mid-2003 the United States and a partner disrupted a plot to use hijacked commercial airplanes to attack targets on the East Coast of the United States.


The Jose Padilla Plot:

In May 2002 the United States disrupted a plot that involved blowing up apartment buildings in the United States. One of the alleged plotters, Jose Padilla, allegedly discussed the possibility of using a "dirty bomb" inside the United States. Bush has designated him an "enemy combatant."

The British Urban Bombing Plot:
In mid-2004 the United States and partners disrupted a plot to bomb urban targets in Britain.

The Heathrow Airport Hijack Plot:
In 2003 the United States and several partners disrupted a plot to attack London's Heathrow Airport using hijacked commercial airliners. The planning for this alleged attack was undertaken by a major operational figure in the 9/11 attacks.

Another British Bombing Terror Plot:
In the spring of 2004 the United States used intelligence gathered under the Patriot Act to disrupt a plot to conduct large-scale bombings in Britain.

Four additional attack plots detailed by the White House targeted U.S. interests in the Middle East.

Now that the Patriot Act has been gutted by the Senate, however, plots like those cited above will presumably proceed to their successful completion.
Posted by: Captain America || 12/17/2005 19:30 || Comments || Link || E-Mail|| [327 views] Top|| File under:
Bush Kicks Asses; Takes Names
President Bush said Saturday he personally has authorized a secret eavesdropping program in the U.S. more than 30 times since the Sept. 11 attacks and he lashed out at those involved in publicly revealing the program. "This is a highly classified program that is crucial to our national security," he said in a radio address delivered live from the White House's Roosevelt Room.

"This authorization is a vital tool in our war against the terrorists. It is critical to saving American lives. The American people expect me to do everything in my power, under our laws and Constitution, to protect them and their civil liberties and that is exactly what I will continue to do as long as I am president of the United States," Bush said.

Angry members of Congress have demanded an explanation of the program, first revealed in Friday's New York Times and whether the monitoring by the National Security Agency violates civil liberties.

Defending the program, Bush said in his address that it is used only to intercept the international communications of people inside the United States who have been determined to have "a clear link" to al- Qaida or related terrorist organizations.

He said the program is reviewed every 45 days, using fresh threat assessments, legal reviews by the Justice Department, White House counsel and others, and information from previous activities under the program.

Without identifying specific lawmakers, Bush said congressional leaders have been briefed more than a dozen times on the program's activities.

The president also said the intelligence officials involved in the monitoring receive extensive training to make sure civil liberties are not violated.

Appearing angry at times during his eight-minute address, Bush left no doubt that he will continue authorizing the program.

"I intend to do so for as long as our nation faces a continuing threat from al-Qaida and related groups," he said.
Posted by: Captain America || 12/17/2005 13:58 || Comments || Link || E-Mail|| [244 views] Top|| File under:
Who's in the News
63
[untagged]
Bookmark
E-Mail Me
The Classics
The O Club
Rantburg Store
The Bloids
The Never-ending Story
Thugburg
Gulf War I
The Way We Were
Bio
Merry-Go-Blog
Hair Through the Ages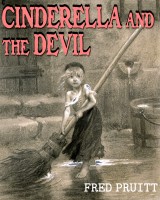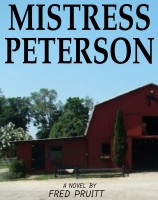 On Sale now!


A multi-volume chronology and reference guide set detailing three years of the Mexican Drug War between 2010 and 2012.

Rantburg.com and borderlandbeat.com correspondent and author Chris Covert presents his first non-fiction work detailing the drug and gang related violence in Mexico.

Chris gives us Mexican press dispatches of drug and gang war violence over three years, presented in a multi volume set intended to chronicle the death, violence and mayhem which has dominated Mexico for six years.
Click here for more information


Meet the Mods
In no particular order...


Steve White
Seafarious
Pappy
lotp
Scooter McGruder
john frum
tu3031
badanov
sherry
ryuge
GolfBravoUSMC
Bright Pebbles
trailing wife
Gloria
Fred
Besoeker
Glenmore
Frank G
3dc
Skidmark
Alaska Paul



Better than the average link...



Rantburg was assembled from recycled algorithms in the United States of America. No trees were destroyed in the production of this weblog. We did hurt some, though. Sorry.
18.232.38.214