Arabia
Four Die as Saudi Forces, Militants Clash in Mecca
Two suspected militants and two Saudi security personnel were killed in a fierce gunfight Thursday in the Muslim holy city of Mecca, the Interior Ministry said. The shootout took place after a car carrying suspects, some disguised as women, failed to stop at a checkpoint on the road outside between Mecca, the ministry said.

The clash coincided with local elections in Mecca and nearby areas, part of limited reforms in the conservative kingdom. Another four security force members were wounded and two militants were arrested in the clash. It was the latest confrontation in a two-year campaign of violence by al Qaeda supporters in the world's biggest oil exporter.

The ministry statement said police arrested the driver of the car at the checkpoint and chased the other three when they sped away into Mecca. The suspects were described as wanted members of the "deviant group," a reference to al Qaeda.

Residents of Mecca's eastern Umm al-Joud neighborhood said the three militants then apparently set an ambush for security forces, leaving a Kalashnikov rifle in the street to attract attention and then opening fire when the forces arrived. The residents said they heard heavy gunfire and saw a helicopter flying overhead and ambulances rushing to the area.

The suspects, who one officer said were armed with a machine gun, set at least one police car ablaze in the shooting. A Reuters reporter saw one car burned out and another partly burned.


Rest at link.
Posted by: ed || 04/21/2005 9:57:12 PM || Comments || Link || E-Mail|| [449 views] Top|| File under:
Four killed in Mecca gun battle
A gunfight on the edge of the Saudi city of Mecca has left two militants and two members of the security forces dead, Saudi officials say. The group of four militants, some disguised as women, are said to failed to stop at a checkpoint. They were pursued by the security forces, and the gun battle ensued. One militant was shot and arrested.
Posted by: Paul Moloney || 04/21/2005 8:18:18 PM || Comments || Link || E-Mail|| [310 views] Top|| File under:
Yemeni to Die for Murdering Russian
A court in southwestern Yemen yesterday convicted a man of murdering a female Russian doctor and sentenced him to death, court officials said. Omar Ali Faqira, 19, was found guilty of stabbing to death Elina Sankita, an ENT specialist, and stealing her jewelry. Leave to appeal the sentence was denied.

Sankita, 30, was found dead at her apartment in the Red Sea city of Houdieda on March 7. Police said she received several stab wounds in the back. The court acquitted a goldsmith who bought the slain physician's jewels from the murderer, but ordered him to return them to the victim's family. The convict is the son of Ali Faqira, owner of Al-Hayat hospital where the victim worked. He pleaded guilty during the court hearings, but refused to respond the judge's questions about motives behind the murder.
Posted by: Fred || 04/21/2005 00:00:00 || Comments || Link || E-Mail|| [323 views] Top|| File under:
'Gender equality sows discord'; Western feminists 'ruining' Muslim societies
KUWAIT CITY: The secretary-general of the International Islamic Committee for Women and Children affiliated to the International Islamic Council for Propagation and Relief has strongly criticized attempts by Western feminists to undermine Muslim societies through anti-Islamic proposals that they get adopted at international women forums. Kamilia Hilmi Mohammed, speaking on the topic 'International detachment to issues affecting women' at the Kuwait Journalists Association's premises in Shuwaikh Tuesday, said Western feminists have hijacked various international conferences to promote ideas at variance with Islamic teachings on family coherence and tried to portray these ideas as basic to development and progress of Muslim women.

She said all divine religions grant rights to women and consider marriage as the base of the family and society. However, feminists under the slogan 'we can do it' alone think women can be successful and achieve their rights and equality if they are totally independent of men. She said the feminists reject family values and marriage between man and woman, reject motherhood and childbirth and contend 'that your body is your own' which you can use for what you like. Kamilia, an Egyptian and engineer by profession, said some recommendations issued at international women conferences encourage licentiousness by calling early marriage 'a violence against women' while at the same time advocating for early sex education that has resulted in teenage pregnancies in many countries. She said curtailing the rights and responsibilities of men in the family in the name of promoting gender equality does not augur well for Islamic families as is evidenced in countries like Morocco.

In a contribution, Dr Naima Al-Shaiji disagreed with Kamilia and said the United Nations does not impose proposals put forward at international women forums on countries. For his part, economist Amir Al-Tamimi said western feminists, although vocal, represent a minority of the population and their influence should not be overblown. He said issues concerning personal status in Islamic societies must be reviewed because they contrast with Islamic teachings. For instance, he said, a divorced Kuwaiti woman cannot apply for passports for her children. In a brief introductory, Kuwait University Political Science lecturer Dr Massouma Al-Mubarak said women must gain full rights since they constitute three quarters of the world's population and it has been determined that they are central to the development and progress of society.

She said the lecture is taking place on a day Kuwait's Parliament approved an amendment to the Kuwait Municipality Law to allow women stand for Municipal council elections. She said the parliament's approval gives hopes for acquisition of political rights by Kuwaiti women. Dr Al-Mubarak said women in many parts of the globe suffer discrimination despite religious teachings guaranteeing their rights and this has forced the UN to champion women's rights since the international convention on human rights was passed in 1948.
Posted by: Fred || 04/21/2005 10:01:09 PM || Comments || Link || E-Mail|| [317 views] Top|| File under:
Fifth Column
Sgt. Hasan Akbar convicted in attack on fellow troops
An Army sergeant was convicted today by a military jury of premeditated murder and attempted murder in a grenade and rifle attack that killed two of his comrades and wounded 14 others in Kuwait during the opening days of the Iraq war.

Hasan Akbar, 33, now faces a possible death penalty, which the 15-member jury will consider at a hearing that begins Monday.

Prosecutors say Akbar told investigators he launched the attack because he was concerned U.S. troops would kill fellow Muslims in Iraq. They said he coolly carried out the attack to achieve "maximum carnage."

The verdict came after 2 1/2 hours of deliberations following seven days of testimony in a court-martial — the first time since the Vietnam era that an American has been prosecuted on charges of murdering a fellow soldier during wartime.

Akbar stood at attention as the verdict was read by the colonel who headed the jury panel, chewing his lip but giving no other outward sign of emotion.

Killed in the middle-of-the-night attack were Army Capt. Christopher Seifert, 27, who was shot in the back, and Air Force Maj. Gregory Stone, 40, who suffered 83 shrapnel wounds.

shoot this piece of shit and leave his carcass for the insects
Posted by: Frank G || 04/21/2005 6:18:38 PM || Comments || Link || E-Mail|| [429 views] Top|| File under:
Muslim-Americans Sue Govt for Racial Profiling
Five Muslim-Americans sued the U.S. Department of Homeland Security on Wednesday alleging racial profiling when they were detained and fingerprinted by border agents after returning from a religious conference.

The suit, filed in U.S. District Court, named Homeland Security chief Michael Chertoff among four defendants in what the New York Civil Liberties Union called a case of profiling.

A U.S. Customs and Border Protection spokeswoman declined comment since the case -- involving the reentry of the five U.S. citizens by car from Canada -- is in litigation.

Court papers said that on their way back from the Reviving the Islamic Spirit (RIS) conference in Toronto in December 2004, the plaintiffs were detained for up to six hours with other Muslim-Americans and searched, photographed and fingerprinted, the lawsuit said.

U.S. Customs and Border Protection spokeswoman Kristi Clemens defended the government's actions and said, "Our priority mission is to prevent terrorists and their weapons from entering this country."

In the past the agency has denied the use of profiling on the borders but said intelligence has shown that conferences similar to the one in Toronto have been used by terrorist organizations.

RELIGIOUS CONFERENCE

The suit charged the Muslim-Americans were taken aside after being asked if they attended the religious conference and were then subjected to unlawful treatment at a border crossing near Buffalo, New York, under a new Homeland Security policy.

"They are engaging in profiling," said Donna Lieberman, executive director of the NYCLU said. "The government detained people because they attended a conference that was perfectly legal, exercising their basic rights."

"We were told that we were being pulled aside because of a random selection," said plaintiff Sawsaan Tabbaa, an orthodontist from Amherst, New York, who was traveling with her four children. "Then we saw the whole Muslim community there that had attended the Islamic conference.

"It was unbelievable. I am proud of being American but I couldn't believe my eyes something like this could happen."

Tabbaa said she refused to be fingerprinted, but finally relented after breaking down in tears after more than four hours of detention.

The suit does not seek monetary damages, but asks for a declaration that the government action was unlawful, an injunction against further enforcement of such policies and practices and erasing from all federal databases of information obtained from the plaintiffs.

Lieberman, whose organization filed the suit along with the American Civil Liberties Union and Council on American-Islamic Relations, said there was nothing about the RIS conference to raise suspicions.

"If the government has suspicions about criminal activities they have every right and indeed the obligation to go after those suspicions," Lieberman said. "This is a case of rounding up the usual suspects in derogation of their rights and in derogation of all of our liberties."
Posted by: God Save The World || 04/21/2005 2:37:22 AM || Comments || Link || E-Mail|| [445 views] Top|| File under:
US on alert for Abderraouf Jdey, Faker Boussora
The United States offered up to $5 million in rewards on Wednesday for two men of Tunisian descent whom U.S officials believe have ties to al Qaeda and may plan or launch attacks on the United States or Canada.

The U.S. State Department identified the men as Abderraouf Ben Habib Jdey and Faker Ben Abdelaziz Boussora, and said they acquired Canadian citizenship in the 1990s, their whereabouts were unknown and they were thought to be traveling together.

The Canadian embassy in Washington said it was unable to immediately verify whether the men were Canadian citizens. The two may have been in Turkey in early 2002 and U.S. authorities fear they may seek "to return to Canada or the United States to plan or participate in a terrorist attack," the U.S. "Rewards for Justice" program said on its Web site.

The department offers rewards of $5 million or more for 35 people under the program, including up to $25 million for information leading to the arrest or conviction of Osama bin Laden, whose al Qaeda network carried out the Sept. 11, 2001, attacks.

According to the Rewards for Justice Web site, Jdey, 39, and Boussora, 41, moved to Canada in the 1990s and acquired Canadian citizenship in 1995 and 1999 respectively.

The Web site said Jdey, also known as Faruq al-Tunisi, "has been closely linked with al Qaeda operatives and involved in plans for conducting hijacking/terrorist operations." It also said he received combat training in Afghanistan, fought against the Northern Alliance and wrote a suicide letter saying he intended to become a "martyr for jihad" -- a term sometimes used by Muslims who plan to conduct suicide attacks.

Boussora, also known as Abu Yusif al-Tunisi, was described by the Web site as an al Qaeda-trained "operative with declared intentions of becoming a suicide martyr."

A U.S. official said the reward offer for the two men was unrelated to a State Department warning on Tuesday that said the U.S. government had "strong indications that individuals may be planning imminent terrorist actions in Tunisia."

This article starring:
ABDURRAUF BEN HABIB JDEY
al-Qaeda
ABU YUSIF AL TUNISI
al-Qaeda
FAKER BEN ABDELAZIZ BUSORA
al-Qaeda
FARUQ AL TUNISI
al-Qaeda
Posted by: Dan Darling || 04/21/2005 12:29:49 AM || Comments || Link || E-Mail|| [344 views] Top|| File under:
Syria-Lebanon-Iran
Police: Bomb Injures Three in Beirut
A bomb exploded in a street-side cafeteria known as a hangout for low-income laborers, wounding at least three people, including two Syrians, police and witnesses said. The bomb, apparently a stun grenade, was thrown from a car around 9:30 p.m. in the Muslim neighborhood of Cola, police officials said on condition of anonymity. The Cola district was long a center for Syrian laborers seeking daily jobs along with Lebanese workers, though the vast majority of Syrians have left Lebanon amid its current upheaval.

A waiter said the bomb was tossed from an overpass, exploding and punching a hole in a large plastic tent that covered the "Ali Mohammad Rest Stop" cafeteria in the low-income neighborhood. Damage was minor, and workers quickly set back up the cafeteria's plastic tables and chairs. The waiter, speaking also on condition of anonymity, said three customers and one waiter, a Syrian national, were injured. Police officials put the toll of wounded at three, including two Syrians. About two hours later, a dynamite stick was thrown in an empty lot in the south Beirut neighborhood of Maamoura, causing no damage or injuries, police said.

Syrian laborers, who at times numbered about a million and worked mainly in construction and farming, have been attacked in many parts of Lebanon amid the rising anti-Syrian sentiment and at least two were reported killed. It was the latest bomb blast in a country that has seen two months of political turmoil. Five explosions — most from bombs planted under cars — detonated in mainly Christian neighborhoods, considered centers for the anti-Syrian opposition, killing three people and wounding 24 in late March. There have been no bombings since April 8.
Posted by: Fred || 04/21/2005 00:00:00 AM || Comments || Link || E-Mail|| [310 views] Top|| File under:
Militants: Iranians Volunteer for Attacks
More than 400 young men and women have volunteered to carry out suicide bombing attacks against Americans in Iraq and targets in Israel, a militant group said Wednesday. The recruiting effort was detailed during a ceremony organized by the Headquarters for Commemorating Martyrs of the Global Islamic Movement, a shadowy group that has been seeking attackers for nearly a year. The Iranian government has distanced itself from the organization. But the event was attended by Mahdi Rahimian, the head of the

Martyr's Foundation

and the Imam Khomeini Relief Committee, both quasi-government organizations run by hard-liners loyal to Iran's Supreme Leader Ayatollah Ali Khamenei.

"Some 440 volunteers, most of them women, signed up today," said group spokesman Mohammad Ali Samadi. Samadi, said members have already carried out suicide attacks inside Israel against Israeli military targets. But his group is not among those that have claimed responsibility for any previous attacks there. Iran's hard-line rulers have long called for the destruction of Israel. Iranians are barred from traveling to Israel and Samadi suggested that his suicide bombers secretly infiltrate the Jewish state.
Posted by: Fred || 04/21/2005 00:00:00 || Comments || Link || E-Mail|| [327 views] Top|| File under:
Iraq-Jordan
11 Killed in Chopper Crash
Insurgents brought down a Russian-made helicopter carrying 11 civilians with missile fire north of the capital Thursday and said they captured and shot to death the lone crew member who survived. The dead from the crash included six American bodyguards for U.S. diplomats. The chartered flight was believed to be the first civilian aircraft shot down in Iraq since the U.S.-led invasion two years ago.

An Internet statement by a group identifying itself as the Islamic Army in Iraq was accompanied by a video showing the repeated shooting of a man who was found in tall grass and forced to stand up and walk. The video showed burning wreckage just before the shooting. "One of the crew members was captured and killed," the statement said.

The man who was shot to death in a grassy field spoke English with an accent and was wearing a blue flight suit, indicating he was one of the three Bulgarian crew members. Two Fijian helicopter security guards were also on board the flight. The video also showed two charred bodies near the burning wreckage, about 12 miles north of Baghdad.

The authenticity of the video, posted on a Web forum often used by militant groups, could not be confirmed. A U.S. Embassy official in Baghdad said he had no knowledge that anyone on board survived the crash and was killed later.

The Mi-8 helicopter was shot out of the air as growing numbers of contractors, diplomats and other civilian officials are turning to aircraft to avoid insurgent attacks on Iraq's roads. The downing is part of a surge of attacks that have caused heavy casualties in recent weeks, ending a relative calm since January elections. In the latest violence, two U.S. Marines and at least five other people, including two foreign civilians, were killed in attacks Wednesday and Thursday.

The six Americans on board the downed helicopter were employed by Blackwater Security Consulting — a subsidiary of North Carolina-based security contractor Blackwater USA, which had four employees slain and mutilated by insurgents in Fallujah a year ago. The Americans were assisting the Bureau of Diplomatic Security in protecting U.S. diplomats in Iraq. "They played a critical role in our effort to bring a better way of life to the people of a country who have not experienced freedom and opportunity for many years," State Department spokesman Adam Ereli said. Blackwater said another of its guards was killed and four were wounded Thursday when an explosive device was detonated next to one of its armored personnel carrier near Ramadi.

The Islamic Army statement said it killed the survivor "in revenge for the Muslims who have been killed in cold blood in the mosques of tireless Fallujah before the eyes of the world and on television screens, without anyone condemning them." It was apparently referring to the shooting by an American soldier of a wounded Iraqi in a Fallujah mosque on Nov. 13 during a U.S. offensive in the city. In the video, militants come across the injured man in the flight suit. "Stand up! Stand up!" an insurgent orders the man, who reaches out and says "Give me a hand." Then, apparently referring to a fractured leg, he says "It's broken."

The militants — unseen except in brief glances — tell him to stand up. "Weapons? Weapons?" the gunmen ask him in Arabic as he stands uneasily. They tell him, "Go!", and he starts to hobble away with his back to the camera. Then there are voices and he turns to the side, holding up a hand. Then the shooting begins, bullets hitting his body as he falls backward into the grass. The insurgents can be heard shouting "Allahu akbar," or "God is great," as he goes down. More bursts of gunfire then hit the body.


Rest at link.
Posted by: ed || 04/21/2005 9:52:52 PM || Comments || Link || E-Mail|| [300 views] Top|| File under:
Security firm mourns death of Australian in Iraq
The company that employed an Australian security contractor killed in Iraq yesterday says his death has been keenly felt by all who worked with him, or who were helped by him.

A spokesman says Chris Ahmelman, from Queensland, had played a significant role in Iraq's successful elections at the end of January.

The 34-year-old was discharged from the army in 1999.

The man was working as a security officer with the British firm Edinburgh Risk and Security Management.

Foreign Affairs Minister Alexander Downer says he was travelling in a convoy on its way to the airport in Baghdad when the vehicle was hit by crossfire.

"They were shot at by somebody in a sports utility vehicle and the vehicles at the front and the rear of the convoy were hit," Mr Downer said.

"The Australian was in the rear of the convoy and he was not in an armed vehicle I understand."

James Hunt from Kentucky and Stefan Surette, from Nova Scotia, Canada were also killed in the attack.

"Another operator was injured in the attack, although not seriously," Edinburgh Risk said, adding that relatives had been notified.

The three "played a significant role in the successful elections at the end of January, and their loss is keenly felt by all who worked with them or who were helped by them", the security firm said.

The family of the man, who has previously served with the Australian Army, are being given consular assistance.

He is the fourth Australian killed in Iraq since the war that toppled Saddam Hussein began.

A 35-year-old Australian serving with the British Royal Air Force, Paul Pardoel, died in a Hercules crash in January.

Sound recordist Jeremy Little, who was on his first overseas assignment for American station NBC, was killed in July.

ABC cameraman Paul Moran, 39, was killed by a suicide bomber in March 2003.
Posted by: God Save The World || 04/21/2005 8:15:20 PM || Comments || Link || E-Mail|| [332 views] Top|| File under:
Terror Networks & Islam
Iranian girls find job to die for
MORE than 400 young women and men in Iran have agreed to carry out suicide bomb attacks against US troops in Iraq and Israelis.

They volunteered during a meeting yesterday organised by the Headquarters for Commemorating Martyrs of the Global Islamic Movement, a shadowy group that has sought volunteers since June for attacks in Israel and Iraq.
Spokesman Mohammed Ali Samadi said members of his group had already carried out suicide attacks inside Israel against Israeli military targets. Samadi said "a few" of his fighters had been killed in the attacks.

His claims could not be independently confirmed.

The group is not among those claiming responsibility for suicide bombings inside Israel.

Many of those claims are made in videotaped farewells from the bombers, and the perpetrators for all attacks have been identified. None came from Samadi's group.

The Iranian Government has distanced itself from the organisation.

But yesterday's ceremony was attended by Mahdi Rahimian, the head of the Martyr's Foundation and the Imam Khomeini Relief Committee, both quasi-government organisations run by hardliners loyal to Iran's Supreme Leader Ayatollah Ali Khamenei.

The volunteers agreed to one of three choices: train for suicide attacks against Israelis; for suicide attacks against US troops in Iraq; or to assassinate British author Salman Rushdie, who was forced into hiding after the late Ayatollah Khomeini ordered Muslims to kill him.

Samadi said about 440 volunteers, most of them women, signed up on Wednesday, local time. Some of the would-be attackers were clerics wearing headbands with the inscription "There is no Allah but the Almighty".

He said his movement, which began recruiting volunteers last June, had already selected several thousand of them for training.

Iran's hardline rulers have long called for the destruction of Israel.

Iranians are barred from travelling to Israel and Samadi suggested that his suicide bombers would secretly infiltrate the Jewish state.
Posted by: God Save The World || 04/21/2005 8:07:00 PM || Comments || Link || E-Mail|| [296 views] Top|| File under:
Iraq-Jordan
British troops will not escape, says Zarqawi
Reg required; posted in full

Abu Musab al-Zarqawi, Iraq's most wanted terrorist, has ordered his followers to target British soldiers in the south of the country and warned Britain it "will not escape Iraq without punishment". His threat came as the continued potency of the insurgency was confirmed by a series of brutal attacks against targets including Iyad Allawi, Iraq's interim prime minister.

A statement on an Islamist website attributed to al-Qa'eda in Iraq, the organisation headed by Zarqawi, called for the "Triangle of Death'' - the centre of the insurgency located in the predominantly Sunni area around Baghdad - to spread south. The lives of informers and collaborators will also be taken, it warned.

Security experts have predicted insurgents may try to stage a "spectacular" - a headline-dominating terrorist act - against Britons in Iraq ahead of the general election. The British military said it was aware of the new threat. It would be difficult for Zarqawi to mount a large-scale operation in the region as local Shias, who predominate in Iraq's southern districts, watch for any unknown Sunni visitors and report them to the authorities. But the threat comes as the insurgency in Iraq appears to be reaching new levels of sophistication and brutality in its tactics.

Yesterday more than 70 corpses were discovered across the country. South of Baghdad at least 50 bodies, including women and children, were found in the Tigris. Jalal Talabani, the newly installed Iraqi president, said he believed they were the Shia hostages reportedly taken in Madain last week. However government reports over the weekend of a bloody sectarian war being waged in Madain later proved to be inflated, and a local Sunni cleric last night said there was still no evidence any hostages had ever been taken.

In a football stadium in Haditha, 140 miles northwest of Baghdad, 19 bodies of kidnapped Iraqi soldiers were discovered. The men had been lined up against a wall and shot.

American military officials now privately admit growing concern that the momentum gained after the election risks being lost. In a daring attack in Baghdad last night, a suicide car bomber targeted Mr Allawi who was making his way home from his party headquarters. A policeman was killed and four injured when his convoy was rammed, but the interim premier was unhurt. Insurgents have adopted more complex military tactics, moving away from conventional terrorist attacks - involving small cells committing acts intended to frighten the population - towards a campaign of guerrilla warfare.
Posted by: phil_b || 04/21/2005 12:47:41 AM || Comments || Link || E-Mail|| [312 views] Top|| File under:
Afghanistan/South Asia
US Says Kills at Least 12 Insurgents in Afghanistan
U.S. forces blasted rebel positions with bombs, rockets and artillery, killing at least 12 insurgents, after rockets were fired at a U.S. base in southeastern Afghanistan, the U.S. military said on Thursday.

Helicopters, aircraft and artillery were used to respond to the four rockets fired without effect at the Salerno base in Khost province on Tuesday night, the U.S. military said in a statement. "We were able to see the launching point of the rockets and we brought everything we had to bear on it," U.S. army Major J.R. Mendoza said in the statement. "They shot at us with rockets and we responded with artillery, fixed-wing and rotary-wing aircraft," he said.

The military said two 500-pound bombs, 10 rockets, and hundreds of artillery shells were fired at the rebels, killing more than a dozen. The clash is one of the bloodiest in recent months in Afghanistan, where more than 18,000 U.S.-led troops are pursuing Taliban and al Qaeda militants.

The Taliban have been waging an insurgency since being overthrown by U.S.-led forces in late 2001 for refusing to hand over al Qaeda chief Osama bin Laden, the architect of Sept. 11 attacks on U.S. cities. Guerrilla activity has picked up after a winter lull but activity is down on past years, fueling speculation that the Taliban may be struggling to find recruits and resources.
Posted by: ed || 04/21/2005 7:03:56 AM || Comments || Link || E-Mail|| [339 views] Top|| File under:
Iraq-Jordan
Dozens of bodies found in the Tigris
Officials were due to unveil a new Iraqi government Thursday after a day of violence in which nearly 60 bodies were fished out of the Tigris river, 19 Iraqi army soldiers were executed in a football stadium and outgoing Prime Minister Iyad Allawi dodged a late-night assassination attempt.

With sectarian tensions running high Wednesday, President Jalal Talabani said a new Iraqi government would finally be unveiled, but senior members of the United Iraqi Alliance, which won the January elections, later said the cabinet was unlikely to be announced before Sunday.

Talibani also announced the discovery of the bodies in the river south of the Iraqi capital.

"They were killed and they threw the bodies in the Tigris ... We have the full names of those who were killed and of those criminals who committed these crimes," Talabani said.

Police said the Tigris had washed up 57 bodies of men and children in Suwayrah, some 40 kilometers (25 miles) south of the capital, between the towns of Al-Wihda and Hafriyah, in an insurgent stronghold.

The corpses turned up in an area downriver from Madain where unconfirmed reports over the weekend said Shiite hostages were taken by Sunni rebels. Iraqi officials later denied there had been any hostage-taking.

"The terrorists committed crimes there, and it is not true that there were no hostages, there were," said Talabani, rebutting officials in the outgoing government, including the interior minister.

The relentless violence in a span of 24 hours cost at least 33 lives and included a car bomb late Wednesday that targeted the 59-year-old Allawi and killed two Iraqi policemen.

"He had attended an important meeting to discuss the formation of the government and was on his way back home when a car bomber blew himself up near the convoy as it approached the checkpoint," said Allawi spokesman Thaer al-Naqib.

"Thank God, the prime minister is well, but some policemen and members of his security team were killed," Naqib said, calling it the fifth attempt on Allawi's life since the ex-Baathist was tapped by the Americans to lead Iraq in the summer of 2004.

An interior ministry spokesman said earlier that two policemen were killed and one wounded in the attack, which happened about 11:00 pm (1900 GMT) and involved a pickup truck packed with TNT and mortar rounds.

The ministry spokesman said an officer in the previous army of Saddam Hussein was arrested near the scene of the bombing.

The checkpoint near the park leads to Allawi's home and the Iraqi National Accord party headquarters. The site was the scene of previous attacks including a truck bombing January 24 that killed four and wounded 24.

Naqib said members of Allawi's parliamentary bloc were travelling with him, but was unable to identify them or say anything about their condition.

In another grim incident, insurgents executed 19 soldiers in Haditha, 260 kilometers (155 miles) northwest of the Iraqi capital, an interior ministry official said.

"They were taken to the stadium where they were executed," he said. "Only one soldier survived and he has been taken to the town's hospital."

Before the late-night attack near Allawi's headquarters, three more car bombs exploded in the capital as insurgents stepped up attacks after a relative lull following the January 30 election.

Two people were killed, including a child, hospital sources said, in a car bomb attack in the western district of Amiriyah, that appeared to target a US patrol, while 11 people were wounded in two blasts in the city's southern Dura district, security sources said.

In a third incident in Dura, three people were killed in a drive-by shooting, said an interior ministry official.

The Al-Qaeda-linked group of Abu Musab al-Zarqawi, in a statement on the Internet, said it carried out the three suicide attacks.

In the western city of Ramadi, two suicide car bombs exploded, but there were no US or Iraqi casualties, the military said.

South of Baghdad, Iraqi police Major Bassem Shaker was gunned down outside his home in Karmah bin Said near Nasiriyah, a provincial police spokesman said.

On the political front, Talabani said on state-run Iraqiya television that prime minister-designate Ibrahim al-Jaafari would unveil his government Thursday.

But members of Jaafari's Shiite United Iraqi Alliance deflated hopes for the announcement of a government.

Jaafari spokesman Adnan Ali al-Kadhimi said the list of names would not be ready, and Shiite politician Ali al-Dabbagh said parliamentary leaders were still waiting to hear back from Sunni members on a possible list of cabinet candidates.

The national assembly is scheduled to meet Sunday.

Another sticking point appeared to involve the number of ministries allocated to Allawi's party, which came in third in the elections and is eagerly courted by the Kurds to temper the influence of clerics in the alliance.

Turkey's armed forces chief, General Hilmi Ozkok, meanwhile, warned that Iraqi Kurdish attempts to take control of the oil-rich northern city of Kirkuk could throw the entire region into turmoil.
Posted by: Dan Darling || 04/21/2005 12:32:27 AM || Comments || Link || E-Mail|| [300 views] Top|| File under:
Allawi escapes assassination attempt
Iraq's caretaker Prime Minister Iyad Allawi has escaped an assassination attempt when a car bomb exploded near his convoy in Baghdad. At least two policemen were killed in the attack that occurred late on Wednesday night while Allawi was being driven home from a meeting. "Thank God, the prime minister is well, but some policemen and members of his security team were killed," his spokesman Thair al-Naqib said.

Reports said that a bomber attempted to ram his explosive-laden vehicle into Allawi's convoy. After security guards opened fire at him, the attacker blew himself up. The attack took place around the Faris al-Arabi roundabout near Zawra Park on the city's west side. It was a massive blast and many homes in the area were badly damaged. An interior ministry spokesman said earlier that two policemen were killed and one wounded in the attack. The attacker's pickup truck was packed with TNT and mortar rounds, sources said.

Al-Naqib said members of Allawi's parliamentary block were travelling with him, but was unable to identify them or say anything about their condition. The interior ministry spokesman said a suspect identified as Amir Mijbel al-Medab, an officer in Iraq's former army, was arrested near the scene of the bombing. This was the fifth attempt on Allawi's life and another 'major plot' against the prime minister was uncovered one week ago, al-Naqib said.
Posted by: Fred || 04/21/2005 00:00:00 AM || Comments || Link || E-Mail|| [792 views] Top|| File under:
Israel-Palestine
Israeli Military Begins Moving Equipment From Gaza Strip
As a sign of Israeli military's first concrete step toward a planned pullout this summer, flatbed trucks rumbled out of the Gaza Strip yesterday carrying office furniture, computers and uniforms out of an army base. With Israel set to withdraw all troops and settlements from Gaza in just three months, Prime Minister Ariel Sharon warned that he expects Palestinians to loot abandoned sites immediately after the soldiers leave. The comment astonished Palestinian leaders, who say chaos is not inevitable.


It's how the house bets, however ...

The army trucks began emptying out the base of the Southern Brigade in Neve Dekalim, the largest Jewish settlement in Gaza.

About 20 containers were removed yesterday, and more are expected to be shipped out in the coming days, the army said. Military officials said no weapons were included in the shipment, and the base won't be dismantled until the end of the operation. "We are already preparing, so everything won't be last minute during the planned withdrawal," said one official, speaking on condition of anonymity under military rules.
Posted by: Fred || 04/21/2005 00:00:00 || Comments || Link || E-Mail|| [304 views] Top|| File under:
Four power pylons blown up in Barkhan
Unidentified men blew up four 37 KV electricity pylons in Barkhan district, Balochistan, on Wednesday morning. Police said the men rigged the pylons with explosives and blew them up, which resulted in a cut in power to Kohlu and surrounding areas. Water and Power Development Authority personnel are at the scene repairing the damage. The incident is being investigated.

Earlier on Tuesday night, unidentified men caused five explosions in Quetta and Kalat, officials said on Wednesday. An electricity pylon was also destroyed on the same day, which lead to the suspension of power to several areas of Kalat. The five blasts caused by crude homemade devices, did not cause any major damage or casualties, police said. "Three explosions occurred in Kalat, one outside the old court building, another outside administrator officials office and the third went off near a boys school," Kalat police official Saleem Lehri said. Lehri said the blast outside the court slightly damaged the building and slightly injured a 14-year-old boy. One blast in Quetta damaged the boundary wall of a local journalist's house while the other did not cause any damage, police said. Also, police seized rockets hidden in a residential area in Quetta. Quetta Police raided a house near Kali Geo and found the rockets. Nobody was arrested. Police registered a case against unidentified men and is investigating.
Posted by: Fred || 04/21/2005 00:00:00 AM || Comments || Link || E-Mail|| [309 views] Top|| File under:
Five political activists shot dead in Karachi
Five political activists of different political parties were killed and three others were injured in separate firing incidents in the city on Wednesday. Two of those killed were office-bearers of the Muttahida Qaumi Movement (MQM). The three others belonged to the Mohajir Qaumi Movement (Haqiqi), the Jeay Sindh Qaumi Mahaz and the PPP (SB).

The two Muttahida Quami Movement (MQM) activists were shot dead in New Karachi by unidentified assailants. They were identified as Abdul Wahab, 23, and Muhammad Zubair, 25. According to the police, the activists were sitting at a grocery shop in New Karachi's Sector 11-F when two unidentified persons on motorcycles approached the shop. They opened fire and both MQM activists received multiple bullet wounds. Abdul Wahab died on the spot while Muhammad Zubair was critically injured. He was taken to hospital where he succumbed to his injuries. The police have registered a case and have begun investigations.

In Khokrapar, an activist of the Jeay Sindh Qaumi Mahaz, Salah Muhammad, 22, was sitting in a shop when an unidentified motorcyclist opened fire on him. Salah Mohammed sustained serious injuries and died on the spot. The situation in Khokraphar remained tense and activists of the Jeay Sindh Qaumi Mahaz took to the streets to protest against the killing of their party member. They forced shopkeepers to close their shops and stopped traffic on Khokrapar Road. They also burnt tyres on streets. The police managed to control the situation.

In Chunaiser Goth of Mehmoodabad, an activist of the PPP (SB), Tariq Awan, 28, came to meet his friend, Javaid Dada, late on Tuesday night. As he stood outside his friend's house, two unidentified assailants who were riding a motorcycle asked him about his identity. They then shot Awan. The assailants managed to escape. Tariq Awan died on the spot. The fifth political activist belonging to the MQM (Haqiqi), was gunned down in Gulberg F B Area. He was identified as Saeed, 40. He was sitting outside his house when unknown assailants shot and killed him on the spot. The assailants managed to escape. The deceased had been released from jail on bail three months ago.

In another firing incident in Baldia Town, Saeedabad, three Sunni Tehreek (ST) were injured when unknown people attacked a camp office of the ST. The camp had been set up to celebrate Eid-e-Milad-un-Nabi. The three injured ST activists were identified as Aasad, Iqbal and Farhan. They were rushed to a hospital where their condition was stated to out of danger.
Posted by: Fred || 04/21/2005 00:00:00 AM || Comments || Link || E-Mail|| [308 views] Top|| File under:
Nepal Necropsies Numerated
A bomb planted by suspected communist rebels exploded in southern Nepal on Wednesday, killing three policemen and a civilian, an official said. Five policemen also were injured in the explosion at Janakpur, about 150 miles southeast of Katmandu, a police officer reached by telephone said on customary condition of anonymity. The bomb exploded when the policemen were trying to remove sacks left by the rebels to block the roads. The bomb had been hidden behind the sacks.
Posted by: Fred || 04/21/2005 00:00:00 || Comments || Link || E-Mail|| [312 views] Top|| File under:
,
We did it! $1,030,714,108.34
We did it! $1,030,714,108.34

Over a billion dollars in private donations for
tsunami relief. All us stingy Americans did it. Pfui
on you, Jimmy Carter.

http://blog.simmins.org/2005/04/tsunami-final-stingy-list-update.html

Thanks!
Chuck Simmins
Thanks, Chuck -- a billion. Amazing, and at the same time not amazing at all, the generosity of ordinary Americans.
Posted by: Fred || 04/21/2005 00:00:00 AM || Comments || Link || E-Mail|| [460 views] Top|| File under:
Who's in the News
65
[untagged]
Bookmark
E-Mail Me
The Classics
The O Club
Rantburg Store
The Bloids
The Never-ending Story
Thugburg
Gulf War I
The Way We Were
Bio
Merry-Go-Blog
Hair Through the Ages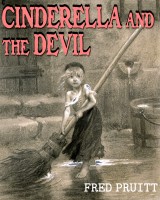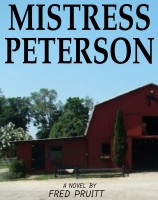 On Sale now!


A multi-volume chronology and reference guide set detailing three years of the Mexican Drug War between 2010 and 2012.

Rantburg.com and borderlandbeat.com correspondent and author Chris Covert presents his first non-fiction work detailing the drug and gang related violence in Mexico.

Chris gives us Mexican press dispatches of drug and gang war violence over three years, presented in a multi volume set intended to chronicle the death, violence and mayhem which has dominated Mexico for six years.
Click here for more information


Meet the Mods
In no particular order...


Steve White
Seafarious
Pappy
lotp
Scooter McGruder
john frum
tu3031
badanov
sherry
ryuge
GolfBravoUSMC
Bright Pebbles
trailing wife
Gloria
Fred
Besoeker
Glenmore
Frank G
3dc
Skidmark
Alaska Paul



Better than the average link...



Rantburg was assembled from recycled algorithms in the United States of America. No trees were destroyed in the production of this weblog. We did hurt some, though. Sorry.
18.232.38.214