-Short Attention Span Theater-
BIG Apologies to Old Spook who is NOT a Troll
despite the fact that I clicked on the wrong button a moment ago. I need Fred's help to fix this - I don't have authorization to unban him myself.

UPDATE: And COL Flagg too. I'm backing away slowly from the keyboard now ....
Posted by: rkb || 04/16/2005 1:02:58 PM || Comments || Link || E-Mail|| [483 views] Top|| File under:
Arabia
Yemen: 300,000 Wahabbis in Training in Underground Schools
Underground religious schools that promote extremist forms of Islam are drawing more than 300,000 young students across Yemen, the country's prime minister said Saturday.
Prime Minister Abdul-Kader Bajammal warned that the religious education promoting the ideas of Wahhabism, a strict form of Islam, "will bring a disaster to Yemen and this generation." He promised to eliminate the underground schools, which he estimated numbered about 4,000 and drew about 330,000 students.
"We are not against the religious education ... but we are against extremism," he said in a speech to teachers and Education Ministry officials.
Bajammal said that the government will not remain silent over what he described as "crimes committed against our children and the next generations."
Like many Persian Gulf countries, Yemen - the ancestral home of Osama bin Laden - largely funded and did not interfere with religious schools before the Sept. 11, 2001, terror attacks in the United States
After the attacks, the country initiated an anti-terrorism state policy and began monitoring what was being taught, attaching conditions to financial assistance and shutting down the Religious Institutions Department in the Education Ministry.
Religious officials have condemned the government for its policy change.
It was in the southern Yemeni port of Aden that the USS Cole was bombed in 2000, killing 17 American sailors.


As hard as their government fights extremists, Yemen is strategic enough to become the next major regional conflict, exacerbated by the Saudis to the north.
Posted by: Anonymoose || 04/16/2005 10:31:20 PM || Comments || Link || E-Mail|| [356 views] Top|| File under:
Caucasus/Russia/Central Asia
Caucasus Corpse Count
ROSTOV-ON-DON, Russia - Russian forces in a pre-dawn raid on Friday shot dead four suspected rebels in possession of two portable anti-aircraft missile systems near the main air base in war-torn Chechnya, a military spokesman said. The operation took place in a village outside the regional capital, Grozny, near the Khankala air base, said Maj. Gen. Ilya Shabalkin, chief spokesman for the federal forces in Russia's North Caucasus. The four dead suspected militants included a citizen of the Central Asian nation of Kazakhstan, he said. The bandits under cover of darkness were sneaking around and looking for a vantage point to fire the Strela anti-aircraft missile to shoot down aircraft," the federal forces' press service said in a statement.
Posted by: Steve White || 04/16/2005 00:00:00 AM || Comments || Link || E-Mail|| [338 views] Top|| File under:
Down Under
Imprisoned Schapelle turns to God
SCHAPELLE Corby has turned to God as she waits to find out if she will be executed in Indonesia.

The accused drug smuggler has been baptised as a Christian in a Bali jail and defies sweltering heat to pray at two church services every Sunday.
Ms Corby, who collapsed at court in a dramatic appearance this week, also reads the Bible in her cell.

In another development yesterday, a note by a top security official, who died mysteriously after alleging drug running at Sydney Airport, has been delivered to lawyers for Corby.

Her lawyers claim the note supports Corby's plea she is the innocent victim of criminal networks using airports for drug trafficking.

Its author, former Australian Protective Services officer Gary Lee-Rogers, was found dead in his Queanbeyan flat in October, 2002.

An autopsy was unable to find the cause of death but his family and whistleblowers believe he was murdered after uncovering corruption in the APS's operations at the airport.

Corby, 27, has been in Bali's Kerobokan Jail since October. She was arrested at the island's airport with 4.1kg of cannabis in her boogie-board bag.

Corby, who could face execution by a firing squad if convicted, has made the two hour-long church services a ritual.

Vasu Rasiah, a member of the Australian's legal team, said: "She has a strong faith now. It is a very important part of her life.

"Jail is jail, but going to church gives her a release. She is more calm."

Ms Corby supporter Ann Potter said she had watched the accused drug peddler finding solace in God.

The Sunbury woman bribed her way into the Indonesian prison to see Ms Corby on April 3, and attended a Sunday service with the Queenslander.

"She seems to be finding a lot of peace attending those church services," Ms Potter said.

"Her (Sunday) ritual was (to attend) two church services, one Protestant and one Catholic."

Ms Potter said Ms Corby attended the services, conducted in Indonesian, with about 50 other prisoners.

Ms Potter, a former City of Hume mayor, who turned her family holiday into a Corby crusade, said she witnessed one of the judge's text-messaging during a court session and saw another fall asleep.

It was also revealed that Corby has decided she wants more privacy. Her lawyers will ask the court this week to shield her from the media, Mr Rasiah said.

Mr Rasiah said the strain of the frantic attention was proving too much.

"She was scared to go to court," he said.
Posted by: God Save The World || 04/16/2005 7:16:57 PM || Comments || Link || E-Mail|| [332 views] Top|| File under:
Terror Networks & Islam
Turkish Army Spring Offensive
April 16, 2005: The Turkish military reports the biggest battle in years with PKK guerrillas in southeastern Turkey. The battle took place April 13-14 near the town of Pervari

near both Iraq and Syria

. The PKK lost 21 guerillas and three Turkish troops were killed. The Turkish military is "in pursuit" of the guerrilla force. The PKK unit may have infiltrated from Iraq during the past week. Apparently, the Turkish military had tracked the infiltrators and were able to interdict them with a mobile combat force. The army had also fought a series of skirmishes with a PKK unit during the first week of April. Apparently the firefights occurred near the Turkey-Iraq border. Nine PKK guerrillas died in the firefights. Turkey has been claiming since late 2004 that the PKK planned to launch new attacks into Turkey. Where is the PKK getting financial and military support? Syria and Iran are the most likely suspects. Both Iran and Syria have an interest in keeping Iraq stirred up and in preventing its fledgling democracy from spreading --to places like Syria and Iran. Provoking Turkey via the PKK is one way to keep the pressure on Iraq. -- Austin Bay
Posted by: ed || 04/16/2005 5:29:55 PM || Comments || Link || E-Mail|| [308 views] Top|| File under:
Iraq-Jordan
Jordan: Federalization and Annexation?
King Abdullah II is deeply preoccupied in restructuring governance in his realm according to a self-designed pattern of democracy. This revolutionary process is going forward quietly step by step. This month, he appointed a new government shorn of policy-making authority in the fields of foreign affairs, defense and home security, prerogatives that will pass to the royal court. Furthermore, he is acting to decentralize parliament in Amman.
But along with these radical reforms, the Jordanian king's peripheral sight is fixed on his western neighbor. He has not missed Palestinian leader Mahmoud Abbas's descent deeper day by day into the morass of disorder and revolt...
Of one thing Abdullah is certain: he cannot afford a Hamas takeover of Palestinian government in the West Bank and Gaza. The Palestinian Hamas terrorist group is not isolated or autonomous; it is a branch of the Muslim Brotherhood, a worldwide jihadist movement whjch is strongest in the Arab world. A Brotherhood-dominated government in Ramallah would point a knife at the Hashemite throne in Amman.
Abdullah is therefore turning over the possibility of Jordan moving in to fill the power vacuum that would be formed on the West Bank by Abu Mazen's downfall...
Posted by: Anonymoose || 04/16/2005 5:49:16 PM || Comments || Link || E-Mail|| [339 views] Top|| File under:
Australia Sending More Troops To Iraq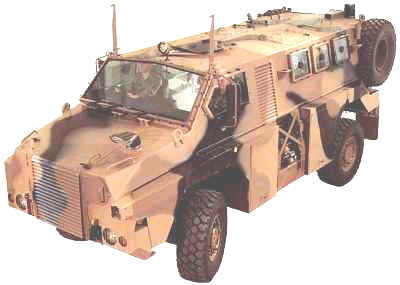 The Bushmaster



PRIME Minister John Howard will farewell 450 Australian troops bound for Iraq tomorrow, an additional deployment which broke an election promise.

Mr Howard announced in February that Australia would virtually double its troop numbers to Iraq, breaking a pledge not to dramatically increase the number of defence personnel sent to the war-torn country.

Australia's second contingent of troops will take over from 1400 Dutch soldiers who provided security for Japanese military engineers in the southern province of Al Muthanna.

Defence Minister Robert Hill and Defence Force chief Peter Cosgrove will also be in Darwin for the official farewell, sending the troops off with a barbecue for them and their families.

The first wave of soldiers will leave aboard the heavy landing craft HMAS Tobruk for the 19-day journey to the Middle East. The Tobruk will be loaded with 20 Australian light armoured vehicles (ASLAVS), stores, equipment and almost 200 crew.

The remaining Darwin-based 1st Brigade soldiers and ASLAVS are due to follow by sea and commercial air in late April, early May.

In addition, 10 of Australia's new Bushmaster troop carriers will be shipped on the Tobruk, and will undergo their first operational testing in Iraq.

Bushmaster is a large four-wheeled vehicle able to carry 10 soldiers and their equipment at highway speeds over substantial distances. Its light armour provides protection against small arms fire and mine blast.

Army officer Captain Keith Wilkinson said the Tobruk would unload the equipment and personnel into a safe port in the Middle East.

The Tobruk has previously provided sea transport and logistic support to the army during operations in East Timor, Bougainville and Somalia.

It is the vessel's first deployment to the Middle East in support of Operation Catalyst, the Australian Defence Force's contribution to the rehabilitation and stabilisation of Iraq.

One Australian has lost his life while serving in Iraq.

Flight Lieutenant Paul Pardoel, a 35-year-old former RAAF officer, was killed along with nine British servicemen on January 30 while serving with the Royal Air Force.

Flt Lt Paul Pardoel, from Victoria, died when a British C-130 Hercules transport plane crashed north of Baghdad.

After the prime minister's February announcement on the extra troops, Opposition Leader Kim Beazley said Mr Howard had misled voters and demanded he explain what had changed to justify the decision to send the extra troops to the war-torn nation.
Posted by: God Save The World || 04/16/2005 4:41:28 PM || Comments || Link || E-Mail|| [328 views] Top|| File under:
iraqi Army surrounds hostage town
IRAQI soldiers have surrounded a town south of Baghdad where gunmen, believed to be Sunni militants, are holding scores of Shiite residents hostage and have threatened to kill them unless all Shiites leave. The mass seizure of residents coincided with a string of insurgent attacks across the country in which at least 17 Iraqis were killed, seven of them in one explosion in central Iraq.

In an incident likely to heighten sectarian tension between the majority Shiites, who swept January's elections, and the embittered disempowered Sunnis, gunmen blew up an empty Shiite mosque in Al-Madain after taking the hostages. An interior ministry official said the gunmen were holding some 80 hostages and threatening to kill them unless all Shiites left the town, some 30km south of Baghdad. Iraqi army special forces had surrounded the town and there was a brief exchange of gunfire, the official added.

The stand-off began when the gunmen, riding in pick-up trucks, seized hostages and called over loudspeakers on Shiites to leave, a defence ministry official said. Scores fled the town, some heading for the city of Kut further south. "They have detained more than 80 people, including women and children, and they are threatening to kill them unless Shiites leave," Captain Haitham Mohammed, of the Iraqi army, said.

Many Iraqi soldiers and police put on civilian clothing to flee the mixed Sunni-Shiite town, located on the Tigris river on the site of the ancient city of Ctesiphon. The area around Al-Madain is home to several Sunni Arab tribes who follow the radical Wahabi brand of Islam that dominates Saudi Arabia. Recent reports suggested that Shiites had set up vigilante groups for protection. An interior ministry official suggested events in Madain could be a response to the abduction of Sunnis from the powerful Dulaimi tribe, who have a presence in the area.

In other violence, at least 17 people were killed, including two US soldiers and a Turkish truck driver, in separate incidents, US and Iraqi officials said. In the most lethal attack, seven died, including a number of policemen, and five were wounded when a bomb went off in at crowded restaurant in Baquba, north of the capital, police said.

In Baghdad, one civilian was killed and three wounded when a suicide bomber drove his car into a military-guarded convoy. The al-Qaeda-linked group of Abu Musab al-Zarqawi said in statements carried on the internet that it carried out both attacks. An Iraqi policeman was also shot dead in southern Baghdad while driving his car, the interior ministry said.

In continuing attacks on the estimated 140,000 US troops in Iraq, one American soldier, travelling in a convoy, was killed by an explosion near Taji, north of Baghdad, the US military said, one day after another had died of his wounds in an attack near Tikrit, further north.

A Turkish truck driver was killed when a roadside bomb exploded near the northern oil refining town of Baiji, setting his vehicle ablaze. An Iraqi soldier died and another was wounded in an explosion near Samarra, north of Baghdad, and four civilians were wounded in a car bomb attack against an Iraqi army convoy in the same area.

The Iraqi army meanwhile said it had arrested 20 people in Khalis, north of Baghdad, on suspicion of involvement in insurgent attacks. It also said its soldiers had killed two leaders of Ansar al-Sunna, an al-Qaeda-linked network.

The leader of the network was identified as Abu Bakr Mohammed Nayef al-Janabi, a former intelligence officer under Saddam Hussein.

This article starring:
ABU BAKR MOHAMED NAIEF AL JANABI
Ansar al-Sunna
Abu Musab al-Zarqawi
Captain Haitham Mohammed
Ansar al-Sunna
Posted by: God Save The World || 04/16/2005 4:30:12 PM || Comments || Link || E-Mail|| [374 views] Top|| File under:
Bombs rock Iraq as top Sunni cleric calls for amnesty
Right. The two parts of that headline just seem to go together, don't they?
Bomb attacks across Iraq killed at least four people as inmates rioted in a U.S.-run prison and an official warned that a new government was at least a week away from formation. After a surge in violence in the capital that followed a relative post-election lull, influential Sunni cleric Sheikh Abdel-Ghafour al-Samarrai urged President Jalal Talabani to honor his offer of amnesty to insurgents.

Baghdad woke up to bombs for the second day when a car bomb intended for a U.S. military convoy passing through the capital's upscale Mansour neighborhood killed at least one person and wounded five, including an American soldier, police and the U.S. military said. Al-Qaeda's wing in Iraq said one of its suicide bombers drove his vehicle into a convoy of American "cross worshippers" while traveling in Mansour and inflicted casualties. Just 10 minutes later, a roadside bomb went off in eastern Baghdad, targeting an Iraqi Army convoy, killing one civilian and wounding three, an interior ministry source said. A roadside bomb near the central city of Samarra killed two Iraqi soldiers, an army source said. The attacks came the day after twin suicide car bombs hit a highway police patrol in Baghdad, killing 11 people and wounding dozens.

In southern Iraq, a prisoner at the U.S.-run Camp Bucca detention center was murdered, triggering a fight between inmates that left 12 wounded on Thursday night, the U.S. military said. "The fight was confined between the detainees in one compound and was not directed at U.S. forces," the American military said in a statement. The incident comes just two weeks after 12 prisoners and four American guards were wounded in a riot in which detainees burned tents and hurled rocks at Camp Bucca, the country's largest U.S.-run detention facility with more than 6,000 inmates. The International Committee of the Red Cross has called for an investigation into the incident at Camp Bucca, which was the scene of another riot at the end of January that left four dead.
Posted by: Fred || 04/16/2005 11:17:19 AM || Comments || Link || E-Mail|| [332 views] Top|| File under:
2 Iraq graves may hold remains of 7,000
Two mass graves that appear to contain the remains of as many as 7,000 people killed by Saddam Hussein's government have been discovered in southern Iraq, according to an Iraqi government minister. The new Iraqi government may use some of the remains to build its case against war crimes suspects, including Hussein, Human Rights Minister Bakhtiar Amin said yesterday. Iraqi officials said they have been unable to excavate the burial grounds found earlier this year because of security concerns and because Iraq lacks enough forensic workers to perform the grisly task. Amin said that several of his investigators recently visited the sites and calculated the number of bodies by surveying the contours of the graves and interviewing witnesses of the burials.

The larger of the grave sites is in a deserted area near the southern port city of Basra, where Hussein's Sunni-led Baathist government waged a brutal campaign against a Shiite uprising after the 1991 Persian Gulf War. Amin said 5,000 bodies of people involved in the uprising might be buried there. Amin said the rest of the bodies were found in Samawa, a less-inhabited area in south-central Iraq. "We have found about 2,000 remains in the Samawa area of the family of Massoud Barzani," Amin said, referring to the current chief of the Kurdish Democratic Party, one of the two most powerful Kurdish organizations in Iraq and a longtime leader of a guerrilla movement against Hussein. Hussein's army detained 8,000 of Barzani's clansmen in their homeland in northern Iraq in 1983, and they were never heard from again. If the ministry's estimates are correct, the two mass graves would be among the largest of 290 secret burial sites reported found in Iraq since the U.S.-led invasion. Iraqi human rights investigators estimate that 600,000 to 1 million people disappeared during Hussein's rule.
Posted by: Fred || 04/16/2005 11:11:28 AM || Comments || Link || E-Mail|| [788 views] Top|| File under:
Africa: North
Zoellick Visits Darfur Camp to Stress U.S. Commitment
Standing Friday in a vast camp sheltering as many as 100,000 refugees from violence in Sudan's Darfur region, Deputy Secretary of State Robert B. Zoellick asked Salwa Gaffar, a woman making pasta, where she came from.

"Number 21," Gaffar said, pointing toward one of the neat rows of mud-brick homes in the camp. Then she giggled shyly, realizing the visitor wanted to know which village she had fled in Darfur, where African rebels have been fighting government troops and Arab militias for two years.

Robert B. Zoellick also met with an ex-rebel leader in southern Sudan.

Zoellick arrived here after zigzagging around Africa's largest country, at one point delayed by a fierce sandstorm. He flew to Rumbek in the south to meet with former rebel leader John Garang. Then he headed west to inspect the Darfur camp visited in June by then-Secretary of State Colin L. Powell.

The tour followed a day of meetings with officials in Khartoum, the capital. Zoellick pressed them to quickly implement a peace accord with the south and to take concrete steps to end the attacks in Darfur, which is a separate conflict. He said he traveled to both conflicted areas to emphasize Washington's commitment to resolving the disputes.

"The gap in understanding between Washington and Khartoum and Rumbek and Darfur is enormous," Zoellick told reporters traveling with him. "This is going to be a very hard problem to address." But he said he hoped he had laid out a road map this week that might begin the process of reconciliation. And he said continued U.S. financial support for the north-south accord would hinge on demonstrable progress in Darfur.

Ten months after Powell's visit, however, the sense of permanent crisis in Darfur was striking. Last summer, Abu Shouk had 40,000 people living in fragile shelters of wood and plastic. Now, more than double that number inhabit acres of mud-brick homes. The nearby headquarters of the African Union peacekeeping mission has also expanded from a single ramshackle house to an expanse of air-conditioned trailers and huge tents.

Nearly 1.9 million people live in more than 100 camps in Sudan, and tens of thousands have died in the Darfur conflict, which broke out in early 2003 when African rebel groups attacked police and military posts. The United Nations accuses the Arab-led government of supporting militias and bombing villages to crush the rebellion.

Aid groups have complained that they face intimidation from both government and rebel forces, as well as a shortage of funds. The U.N. World Food Program announced this month that it will be forced to cut rations for more than a million people beginning in May.

When Zoellick asked Gaffar whether it was safe in Darfur, she shook her head. When he asked whether it was safe in the camp, where an aid group is training 90 women, including Gaffar, to make and sell pasta, she said it was still dangerous at night.

"All Darfur is now a camp, because there is insecurity all over Darfur," said Mohamed Mustafa El-Mekkai, a tribal leader who met with Zoellick on Thursday.

U.S. officials said they sense the government in Khartoum is "chastened," as one put it, by international condemnation of the atrocities in Darfur, including a U.N. Security Council resolution authorizing possible war crimes prosecution. They said they hope the creation of a national unity government with southern rebels could lead to the granting of greater autonomy to ethnic groups throughout Sudan.

The north-south conflict, which lasted 21 years, pitted the Islamic government against the Sudan People's Liberation Army in the mostly animist and Christian south; 2 million people died, primarily from famine and disease, and 4 million were left homeless. Under the January accord, the South will be not be subject to Islamic law, known as sharia, and will have six years of self-rule, followed by a vote on whether to remain part of Sudan.

When Zoellick landed on the red dirt strip outside Rumbek, he was greeted by a band, an honor guard and several hundred people.

With the signing of the peace accord, about 600,000 people have returned to southern Sudan, and Rumbek has the feel of a boom town. Potholed tracks have been graded, and thatch-roof huts are being built. This week the market was stocked with colorful fabrics. A one-room courthouse, a jail and a small bank are located on the dirt field called Freedom Square.

But the area is still desperately poor. There is no running water, and the nearest paved road is hundreds of miles away.

Zoellick, who attended a conference in Oslo earlier this week that raised $4.5 billion to implement the peace agreement, said Garang asked him for an immediate infusion of $30 million to help build the new government.


Posted by: Robin Burk || 04/16/2005 9:42:22 AM || Comments || Link || E-Mail|| [328 views] Top|| File under:
Afghanistan/South Asia
Nepal schools obey Maoist shutdown order after rebels bomb schools
KATHMANDU - Nepal's private schools outside the capital, Kathmandu, obeyed on Friday a Maoist rebel order to shut after guerrilla bombs,planted as a warning, exploded in three empty schools, officials said. Two of the blasts occurred Thursday while the other took place last week, Nepal's private schools' association said. All of the bombs exploded in rebel-dominated west Nepal, damaging the buildings but causing no injuries.

Schools outside Kathmandu, where the Maoists hold sway, heeded the rebel closure order that marked the latest challenge to the authority of King Gyanendra who seized power February 1. But educational institutions in the tightly guarded capital, Kathmandu, functioned normally after re-opening for the new academic year in the country of 27 million people.

The Private and Boarding School Organization-Nepal said the Maoist student wing had been bombarding schools with threatening e-mails and telephone callstelling them to close unless they met a series of demands. "No students or teachers were injured in the bombings but the school buildings were damaged," said Bhim Pant, a senior member of Nepal's private schools' association. "Maoist student leaders have been constantly threatening the schools by telephone and e-mails to close down all private boarding schools or face dire consequences."

The Maoists want the institutions to cut fees, scrap singing the national anthem and remove photographs of Gyanendra as part of their drive to install their own "people's education" system. But the schools have refused to obey the Maoists.
Posted by: Steve White || 04/16/2005 00:00:00 AM || Comments || Link || E-Mail|| [326 views] Top|| File under:
US consulate in Karachi reopens after three-day closure
KARACHI - The US consulate in the volatile Pakistani city of Karachi reopened on Friday after being closed for three days because of a security threat, an official said. The building, targeted by a deadly suicide bomb blast in 2002 that killed 12 people, had been closed since Tuesday after police received a telephone call warning that militants planned to attack the building. "The consulate is open today with all the staff at work,"Â  Greggory Crouch, press attache at the US embassy in Islamabad, told AFP. However security had been stepped up around the building, he added.


Why would we "step up" security? Isn't it supposed to be at the max already?
Posted by: Steve White || 04/16/2005 00:00:00 AM || Comments || Link || E-Mail|| [321 views] Top|| File under:
Kashmir Korpse Kount
SRINAGAR, India - Six terrorists militants, including three wanted commanders, a soldier and a Muslim civilian were killed in Kashmir during raids by Indian troops on Friday, a day before the arrival in India of Pakistani President Pervez Musharraf, the army said. Soldiers killed four terrorists militants in a raid on a terrorist rebel hideout in the central Kashmir district of Budgam in the early hours of Friday, an army spokesman said, adding that a civilian had died during the exchange of fire. "Three of the banged slain terrorists militants were wanted commanders from the hardline al Badr group, including group's chief commander General Omar," the spokesman said. Four houses and three cowsheds were also destroyed during the fighting, residents said.
Another terrorist rebel was shot dead in a separate raid by Indian troops in the southern town of Kulgam, the spokesman said. "Both clashes erupted when troops raided the hideouts on tip-offs," the spokesman said. Police said a soldier and a terrorist militant were killed in another clash at a terrorist rebel hideout in southern Rajouri district on Friday evening. In other violence Friday, suspected terrorists rebels shot dead an alleged army informer in northern Baramulla district, police said. The bloodletting comes on the eve of Musharraf's first visit to India since a collapsed summit in July 2001. He will hold talks with Prime Minister Manmohan Singh on Kashmir and watch the last match of the one-day cricket series between India and Pakistan.
Posted by: Steve White || 04/16/2005 00:00:00 AM || Comments || Link || E-Mail|| [1125 views] Top|| File under:
Israel-Palestine
Israeli troops in the Golan Heights capture infiltrator from Syria
JERUSALEM - Israeli troops captured a 21 year-old gunman who infiltrated the Israeli-controlled Golan Heights on Friday from a refugee camp in Syria, an Israeli military official said. The official, speaking on customary condition of anonymity, said the infiltrator was armed with a hunting rifle and was captured near the farming community of Hazaka in the central Golan Heights after firing nine rounds at an Israeli army outpost. She said he was a Palestinian resident of the Yarmouk refugee camp and under interrogation disclosed that he planned to kidnap an Israeli officer and bring him back to Syria.


She also noted that he wasn't too bright, and further that he was extremely fortunate to be alive.

Infiltration into the Golan Heights is relatively rare. The Israeli official said an inquiry would be conducted to determine how the gunman managed to enter the territory.


"I think he walked, sir."
"Knock it off, Avi, and go fix the damned barbed wire!"
Posted by: Steve White || 04/16/2005 00:00:00 AM || Comments || Link || E-Mail|| [336 views] Top|| File under:
Who's in the News
59
[untagged]
Bookmark
E-Mail Me
The Classics
The O Club
Rantburg Store
The Bloids
The Never-ending Story
Thugburg
Gulf War I
The Way We Were
Bio
Merry-Go-Blog
Hair Through the Ages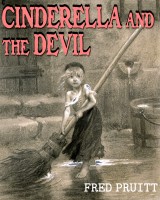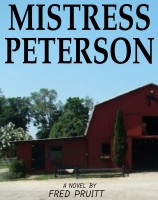 On Sale now!


A multi-volume chronology and reference guide set detailing three years of the Mexican Drug War between 2010 and 2012.

Rantburg.com and borderlandbeat.com correspondent and author Chris Covert presents his first non-fiction work detailing the drug and gang related violence in Mexico.

Chris gives us Mexican press dispatches of drug and gang war violence over three years, presented in a multi volume set intended to chronicle the death, violence and mayhem which has dominated Mexico for six years.
Click here for more information


Meet the Mods
In no particular order...


Steve White
Seafarious
Pappy
lotp
Scooter McGruder
john frum
tu3031
badanov
sherry
ryuge
GolfBravoUSMC
Bright Pebbles
trailing wife
Gloria
Fred
Besoeker
Glenmore
Frank G
3dc
Skidmark
Alaska Paul



Better than the average link...



Rantburg was assembled from recycled algorithms in the United States of America. No trees were destroyed in the production of this weblog. We did hurt some, though. Sorry.
3.231.220.225