Afghanistan
Ex-Taliban, Warlord Said in Talks
Pakistan's intelligence service, publicly allied with the United States in the fight against terrorism, is trying to broker an alliance between leaders of Afghanistan's ousted Taliban regime and a fugitive warlord who is on the United States' most wanted list, a former Taliban official said Friday. Meeting in secret in the dust-clogged streets of Peshawar, he said Pakistan's intelligence service has been acting as a go-between with the remnants of the Afghan religious regime and supporters of Gulbuddin Hekmatyar, a key rebel leader who was based in Iran and is now sought by U.S. forces. "Already the mujahedeen (fighters) of Hekmatyar and of the Taliban are together, but some of the leaders still have differences," the official told The Associated Press.
They tried to come together a few months ago, with the Secret Army of Doom, but it looks like they had a falling out over who was going to be potentate.
The official, who is in hiding and spoke only on condition of anonymity, said Pakistan's InterServices Intelligence agency has also been meeting with the former Taliban governor of eastern Nangarhar province, Maulvi Abdul Kabir, believed to be the Taliban's third highest-ranking member. "Kabir is very close to the ISI," he said. But the ISI dismissed allegations that it was trying to broker any agreement, saying its loyalties are to the government of President Pervez Musharraf.


Unless, of course, they get a better offer.
Posted by: Fred Pruitt || 11/15/2002 07:42 pm || Comments || Link || E-Mail|| [290 views] Top|| File under:
Startled marines find Afghan men all made up to see
This is an old article, but it is too funny to pass up


BRITISH marines returning from an operation deep in the Afghan mountains spoke last night of an alarming new threat - being propositioned by swarms of gay local farmers.

An Arbroath marine, James Fletcher, said: "They were more terrifying than the al-Qaeda. One bloke who had painted toenails was offering to paint ours. They go about hand in hand, mincing around the village."

"We were pretty shocked," Marine Fletcher said. "We discovered from the Afghan soldiers we had with us that a lot of men in this country have the same philosophy as ancient Greeks: 'a woman for babies, a man for pleasure'."

Originally, the marines had sent patrols into several villages in the mountains near the town of Khost, hoping to catch up with al-Qaeda suspects who last week fought a four-hour gun battle with soldiers of the Australian SAS. The hardened troops, their faces covered in camouflage cream and weight down with weapons, radios and ammunition, were confronted with Afghans wanting to stroke their hair.

"It was hell," said Corporal Paul Richard, 20. "Every village we went into we got a group of men wearing make-up coming up, stroking our hair and cheeks and making kissing noises."

The Afghan hill tribes live in some of the most isolated communities in the country. "I think a lot of the problem is that they don't have the women around a lot," said another marine, Vaz Pickles. "We only saw about two women in the whole six days. It was all very disconcerting."
Posted by: Paul || 11/15/2002 09:00 pm || Comments || Link || E-Mail|| [274 views] Top|| File under:
Arabia
Saudi Arabia in financial trouble
Diplomatic sources say that the Consultative Council in Saudi Arabia, the Majlis al-Shura is deeply concerned by the presence of U.S. troops in the kingdom and the prospect of war on Iraq, and also by the looming economic crisis.


It's the economy, Omar!


Economists with the Shura urged sweeping economic reforms on the basis of startling figures of the real financial plight of the oil-rich kingdom. They report public debts as high as $180 billion. Among its IOUs, the kingdom owes about $63 billion to buyers of government bonds, $32 billion to Saudi commercial banks, $37 billion to the pension fund, $18 billion to the General Organization for Social Insurance, $14 billion to other funds and organizations and $10 billion to farmers and contractors. The Shura economists advocate a gradual paying down of the debt, but insist it be done without cutting social programs.


Social programs = funding Islamist schools. This is why they can't stop selling us oil.
Posted by: Steve || 11/15/2002 01:42 pm || Comments || Link || E-Mail|| [266 views] Top|| File under:
Axis of Evil
Rumsfeld says Iraqi war to be finished fast
If the United States goes to war in Iraq, the American military would move to "finish it fast," Defense Secretary Donald Rumsfeld said on Thursday. "In the event that it becomes necessary, the United States would do it in a manner that would be respectful of human life on all sides, but would be determined to do the job and to finish it fast," he said.


The quicker it's over, the fewer people who get killed or injured. Think "liberation," not destruction...


Rumsfeld noted that occupying Iraqi forces collapsed quickly under assault from a U.S.-led coalition in the Kuwait desert in the 1991 Gulf War, and that hundreds of those soldiers at one point even surrendered to an unarmed journalist, AP quoted Rumsfeld as saying. "The idea that it is going to be a long, long, long battle of some kind, I think, is belied by what happened" then, he said. "The Gulf War lasted five days. I can't tell you if the use of force in Iraq today would last five days, or five weeks, or five months. But it certainly isn't going to last any longer than that," he stated.


Actually, he's leaving off the air war, which lasted over a month. I hope the first month of this Gulf War is the same as the first month of that one.
Posted by: Fred Pruitt || 11/15/2002 08:33 am || Comments || Link || E-Mail|| [308 views] Top|| File under:
Iran Hard-Liners Demonstrate for Dissident to Hang
Some 1,000 Iranian hard-liners demonstrated Friday to demand the death sentence for a dissident academic be carried out in a backlash against the biggest student pro-reform protests in the Islamic Republic for three years. "Aghajari should be hanged," the male worshipers shouted as they emerged from Friday prayers at Tehran University. A member of the conservative-dominated Expediency Council arbitration body said Iran's Western enemies were trying to sow discord in the country, branded part of an "axis of evil" by President Bush. "The enemies might have been discouraged from launching a military assault on us, but they are not discouraged from trying to topple the system from inside," Qorbanali Dorri Najafabadi told worshipers Friday. "The honorable Iranian nation, officials and pillars of the system should disappoint the enemy, so the enemy sees everyone in Islamic Iran is united," he said.


What good is a Islamic nation if we can't hang someone?
Posted by: Steve || 11/15/2002 10:27 am || Comments || Link || E-Mail|| [310 views] Top|| File under:
BLIX CONCEDES IRAQIS MAY DECEIVE INSPECTORS AGAIN
Coffee cup alert!


Suggest that Han Blix might need to be aggressive on his mission to ferret out Iraqi weapons of mass destruction, as Steve Kroft did, and the Swedish diplomat cautions that aggression is not permitted under his U.N. charter. So how will he perform his inspections? "We'll be correct and effective," he tells Kroft in an interview to be broadcast on 60 MINUTES.
"Aggressive is an American quality."


Thank you.


"You are aggressive in business. That's fine."


Last warning for coffee!


"Aggression is prohibited under U.N. charter," Blix tells Kroft. "And as a European, I would rather use the word dynamic and effective."


I warned you about the coffee. Dynamic and effective Europeans? Isn't that a oxymoron?


Blix, speaking in his first U.S. interview since the U.N. gave him sweeping new powers to inspect for Iraqi weapons of mass destruction, concedes the new powers cannot make people tell the truth who were deceptive the last time inspectors entered Iraq. "[The Iraqis] certainly did not give accurate answers to the questions they should answer. It could happen again,".


You don't say!


He can't even guarantee if all of his 280 weapons inspectors from various countries will not undermine the effort by tipping off the Iraqis. "I can never have 100 percent guarantees that no one will not be someone who worked for a state [as an intelligence agent]
If I discover that
, then I'll fire the person."


Only if he happens to be working for U.S. Intelligence. A dynamic and effective European couldn't do anything like that.


Blix, however, says the imminent threat of war makes the situation different than the last time inspections were carried out in 1998. "[The Iraqis] have not been under quite the same stress and pressure as they are now," he tells Kroft. "There is this difference: they know that the consequences might be very serious this time
You have a unanimous [U.N.] Security Council that demands Iraq to cooperate," he says. "I think it's a very somber moment and I hope that this is taken to heart by the Iraqis," says Blix.


Please, Saddam, don't let me find anything. That might lead to aggression, aggression leads to anger, anger leads to the dark side!
Posted by: Steve || 11/15/2002 01:11 pm || Comments || Link || E-Mail|| [323 views] Top|| File under:
Caucasus
Law enforcers on track of Red Cross workers' abductors
Law enforcement agencies have managed to track the people involved in the abduction of two International Committee of the Red Cross employees. The abduction took place near Grozny on Wednesday. A source with Chechnya's main military commandant office told Interfax that the abduction was probably committed by a gang led by a certain Paizulayev, a middle-rank field commander in Grozny. Head of the Chechen civil administration Akhmad Kadyrov said that the abduction of the Red Cross workers is a provocation aimed at exacerbating tensions in the republic and disrupting a referendum on a Chechen constitution. "I have 90% reliable information on who might stand behind this abduction, and if the abducted people are not released by this evening, the toughest possible measures will be used against the criminals," Kadyrov said.


We call it going "Putin" on them.
Posted by: Steve || 11/15/2002 10:41 am || Comments || Link || E-Mail|| [274 views] Top|| File under:
Bus explosion "was Chechen plot"
A bus explosion in southern Russia that killed four people and injured nine more was a botched attempt by Chechen security officers to kidnap two of the bus' passengers, according to Russian police. Three residents of Chechnya, carrying pistols and papers identifying them as members of a Moscow-backed Chechen administration, pulled up to a bus stop in the Ingush town of Malgobek and burst onto the bus. The three tried to seize two bus passengers, the police said. One of the Chechen security officers reportedly opened fire and wounded one of their targets, and a grenade was then detonated on the bus.


Another case of "You'll never take me alive, Copper!"


The wounded man and three women died on the spot, and nine others were injured. The Chechens then put the surviving man in their car and drove off, but police gave chase and detained all the men on the border between Ingushetia and Chechnya.


They are now regretting being "detained".



Posted by: Steve || 11/15/2002 12:19 pm || Comments || Link || E-Mail|| [265 views] Top|| File under:
Central Asia
Thousands of Rebels Raid Nepali Towns, 118 Dead
KATHMANDU (Reuters) - Thousands of Maoist rebels stormed two remote Nepali towns, fighting pitched battles with security forces in which at least 118 people were killed, officials said on Friday. About 3,000 rebels stormed the town of Jumla, 375 miles northwest of Kathmandu and used villagers as human shields during the night-long gunbattle.


Human shields. Nice move, assholes.


At least 95 people, including 55 guerrillas and 37 security men, were killed in the fighting there, the defense ministry said in a statement. One top bureaucrat and two civilians also died."Villagers say terrorists had carried away many bodies of their colleagues while fleeing," the ministry said. Officials said the rebels also bombed a rural airport tower at Jumla and set fire to buildings housing government offices.


Never see any mention of this conflict on the nightly news, do you?
Posted by: Steve || 11/15/2002 11:15 am || Comments || Link || E-Mail|| [328 views] Top|| File under:
Europe
Al-Qaida Suspect in Belgium Confesses
A Tunisian terror suspect has confessed in a radio interview that he learned to build bombs from Osama bin Laden's operatives and planned to attack a Belgian air base where the United States has soldiers. Nizar Trabelsi also told the RTBF radio network that he met bin Laden in Afghanistan and loves him "just like a father." Trabelsi said that when he was arrested two days after the Sept. 11 attacks, he was planning an attack against the Kleine-Brogel Air Base in northeastern Belgium. There are about 100 U.S. Air Force personnel based at Kleine-Brogel as part of a munitions support squadron. Anti-nuclear campaigners have long claimed that U.S. nuclear weapons are held at Kleine-Brogel, a claim that the Belgian government neither confirms nor denies.


The USAF owns and maintains the nukes, the Belgian AF is tasked to deliver them. That's why the Belgian government is keeping its mouth shut.


Trabelsi said he met with bin Laden, leader of the al-Qaida network, on a visit to Afghanistan and sees him as a mentor. "I love him just like a father. Whatever he has done in the past, it doesn't matter to me," Trabelsi said in the RTBF interview. "I love Islam, I love Muslims and I love all human beings, except the Americans," he said.


To an Islamist, Americans aren't human beings.
Posted by: Steve || 11/15/2002 11:33 am || Comments || Link || E-Mail|| [315 views] Top|| File under:
Home Front
Terror Suspect Arrested in North Carolina
Peter tried to post this, and found a bug in the GuestPoster. I fixed it, but let me know about any more you find. It's a cut-down version of the son of the poster I use. Guess I didn't cut it down enough...
An alleged leader of a terrorist sleeper cell in Michigan who is believed to be an expert in airport security is in federal custody. The man, identified in court papers in North Carolina as Abel-Ilah Elmardoudi, 36, of Minneapolis, was accused in an August indictment of acting with ``a covert underground support unit'' and an ``operational combat cell'' for a radical Islamic movement allied with al-Qaida. At the time of the indictment, the man was known only as Abdella. Federal officials allege Elmardoudi provided direction to three other men charged in the indictment. Elmardoudi, Karim Koubriti, 24, Ahmed Hannan, 34, and Farouk Ali-Haimoud, 22, were charged with conspiracy to provide material support or resources to terrorists. Koubriti, Hannan and Ali-Haimoud have pleaded innocent. A trial is scheduled for Jan. 21.


Sounds like they found a cell of active Bad Guys. In the Second World War they used to shoot or hang spies and saboteurs.


The indictment says the men sought to obtain weaponry to benefit operatives overseas and recruit people for violent activity. The indictment says the other suspects knew Elmardoudi as an expert in airport security operations, telephone calling card fraud and falsifying identification.


All the things Islamists do to fill their spare time. Other people go bowling, or to the movies...


At a Minneapolis convenience store near one of Elmardoudi's former addresses, store owner Ismaeel Alkhlafea said Elmardoudi came in often to buy cigarettes and other small items. But Alkhlafea said it's been at least a year since he's seen Elmardoudi. He said Elmardoudi was in trouble because of a phone scam and had called the store collect from jail twice to leave a message for his wife. ``I knew he was in trouble with the law, but I didn't think it was that serious,'' Alkhlafea said.


Guess it wasn't, at the time. Mr Big Time Terrorist is a small-time crook at heart...


Court documents in Minneapolis show that a man with a similar name, Abdel-Ilah Elmardoudi, was arrested more than a year ago and charged with stealing telephone calling-card numbers by peering over people's shoulders at the Minneapolis-St. Paul airport.


Obviously a criminal mastermind. Professor Moriarty must be green with envy...


Over 14 months, more than 790 calling-card access numbers were obtained at the airport and used in calls from places such as Egypt, East Africa, the Philippines, the Middle East and the Balkans, according to a court affidavit.


All the fun places...


Minneapolis U.S. Attorney Tom Heffelfinger said that man, who is listed as a citizen of Morocco, disappeared in 2001. Heffelfinger said he believed that man was in federal custody in North Carolina, but would not confirm whether it was the same man facing charges in Detroit.


I wonder if he "disappeared" when he jumped bail, or when the Feds took an interest in him?
Posted by: Fred Pruitt || 11/15/2002 10:15 am || Comments || Link || E-Mail|| [697 views] Top|| File under:
FBI Bulletin Warns of 'Spectacular' Attack
A "spectacular" Al Qaeda attack intended to inflict massive casualties and disrupt the American economy may be in the works, the FBI warned officials Thursday night. The bulletin, given out to authorities nationwide, does not tell where, when or how such an attack might occur. But the warning's blunt language was exceptional. "Sources suggest Al Qaeda may favor spectacular attacks that meet several criteria: high symbolic value, mass casualties, severe damage to the U.S. economy and maximum psychological trauma," says the alert.
I wonder if this has something to do with Pepe Escobar's latest contribution to Asia Times? Pepe, not the most reliable reporter in the Mysterious East, picked up on one of the e-mail hoaxes floating around the internet and went to town. I'd just finished working it over, and went back to Asia Times to check something and they'd withdrawn it. If the FBI picked up on it, we're spending a lot of money, courtesy of Pepe.
Posted by: Fred Pruitt || 11/15/2002 11:27 am || Comments || Link || E-Mail|| [297 views] Top|| File under:
India-Pakistan
Bus boom in Pakland...
An explosion on a local bus in the southern Pakistani city of Hyderabad has killed two people and injured nine others, police and Home Secretary, Brig. Mukhtar Ahmed said. The blast occurred at around 9.30 a.m. (0430 GMT) on Friday as the bus departed from the station, heading for the small town of Kotri, eight kilometers (five miles) away. Officials said they were not immediately aware of a motive or who was behind the blast.


They're talking about Pakland. Who needs a motive?


"We have two bodies of unidentified men and nine injured," Naeem Ahmed, a spokesperson for a local emergency rescue organization, told The Associated Press news agency.


CNN implies this might be associated with the demise of Mir Aimal Kasi, who was put down in Virginia last night. It could also be because Islamic heroes in Pakland like to see things explode.
Posted by: Fred Pruitt || 11/15/2002 08:32 am || Comments || Link || E-Mail|| [269 views] Top|| File under:
Kasi ''a martyr''...
In Quetta, Mir Aimal Kasi's brother hailed him as a martyr, hours after his execution, as paramilitary troops patrolled his home city amid fears of reprisals. "He is a martyr. His smiling face is still in front of me," Naseebullah Kasi, told AFP, as he expressed shock that the execution went ahead. "It was coming and I had little hope that the Supreme Court would stay his execution, but still the news was shocking."


He's a "martyr" for shooting unarmed people sitting in traffic...


Kasi, 38, comes from a powerful tribe in Pakistan ' south-west desert province of Baluchistan. His family lives in the provincial capital Quetta. Kasi tribesmen and Quetta community leaders poured into the family home Friday morning to console his relatives.


"You can be proud! Proud that your brother was a vicious killer, in the best Baluchi tradition! Them Pashtuns got nuttin' on us!"


Police and paramilitary troops were patrolling Quetta , which has been rocked by almost daily protests this week in the lead-up to the execution. Baluchistan police Chief Shoaib Suddle said so far the city was calm. "We are on high alert, but so far the city is peaceful," Suddle told AFP, adding that there may be protests after the Friday prayers.


Yeah, that's when the mullah usually get the rubes fired up...


Local newspapers meanwhile called for a strike in protest at Kasi's execution.


Go ahead. No skin off my fore...
Posted by: Fred Pruitt || 11/15/2002 10:23 am || Comments || Link || E-Mail|| [266 views] Top|| File under:
International
Mashhour: The Obituary
Mustafa Mashhour, the leader of Egypt's banned Muslim Brotherhood who spent more than 20 years in jail, died Thursday. He was 81.


He will be missed. Not very much, but he will be missed.


Mashhour joined the Brotherhood at the young age of 17 in 1938. After obtaining a science degree in 1943, he worked for the Meteorological Department. He was arrested in 1948 and detained for three years for his involvement in what was known at the time as the "jeep case" - the seizure by police of a jeepload of firearms allegedly belonging to the Brotherhood.


"He had a wholesome Islamic youth..."


After President Gamal Abdel-Nasser's rise to power, Mashhour was detained for 10 years, regaining his freedom in 1964. But he was re-arrested in the same year and kept behind bars, without a trial, for six more years and was only released after Nasser's death in 1970.


Would that Pakland would do the same with its Islamic loons! But don't worry. In a few years the U.S. will be doing similar things. If they don't, a few years after that our children will be bowing down to Mecca five times a day.


He devoted himself to preaching the Islamist ideology from 1977, rising to become the group's deputy supreme guide in the early 1980s. He has written 17 books, including The Qualifications of a Preacher, which was banned by Al-Azhar.


By al-Azhar? The university that's a hotbed of Islamist nutbaggery?


Mashhour became the leader of Brotherhood in 1996 and helped the movement gain influence by forging alliances with legal parties. In the 2000 legislative elections, Brotherhood-backed candidates won 17 out of 454 seats, becoming the largest opposition bloc in a parliament dominated by the ruling National Democratic Party. God struck him dead Mashhour suffered a stroke and went into a coma Oct. 29. He never recovered, his deputy Mamoun el-Hodeiby said. El-Hodeiby, 82, has been running party affairs since Mashhour's hospitalization, and will succeed to the leadership post.


He's the new potentate-in-waiting...


In 1997, Mashhour caused an uproar when he was quoted in an interview as saying that Egypt's minority Christian Copts should not serve in the armed forces, and that their loyalty could be questioned if Egypt were attacked "by a Christian country." He also said Copts should pay the "jizyah" — the tax imposed in the early stage of Islam on non-Muslims living in Islamic countries. After a public outcry, Mashhour denied making the comments.


"Nope. Nope. Not what I said. I was misquoted. What I really said was, uh... something else... Ah, hell! What's the use of being a Muslim if you can't oppress somebody?"
Posted by: Fred Pruitt || 11/15/2002 08:32 am || Comments || Link || E-Mail|| [265 views] Top|| File under:
Middle East
Hamas may agree to stop boomings inside Israel...
Fatah and Hamas have reached an understanding that could mean a halt to suicide bombing attacks against Israelis inside the Green Line, Haaretz reported Friday. Under Egyptian auspices, the four-day talks that ended in Cairo Thursday aimed at bringing the two movements to an agreement that would reject violence between them and reformulate their stand toward Israel. As part of the understanding reached between the sides, Hamas' leadership, both in Palestine and abroad, promised to consider seriously whether it would continue attacks against Israel inside the Green Line.


I'm sure they'll consider it just as seriously as they'd consider all becoming Rosicrucians, at least...


On Thursday night, Israel's Channel 1 TV reported that Egypt's intelligence chief Omar Suleiman informed President Katsav of an agreement reached by Hamas and Fatah to stop attacks inside the Green Line for three months, until after the January 28 elections in Israel.


If there is such an agreement it will be a purely tactical move, to lend some support to the doves within Israel. If Netanyahu is willing to toss Yasser, maybe he'd also be willing to make Sheikh Yassin and his politburo into martyrs.
Posted by: Fred Pruitt || 11/15/2002 08:32 am || Comments || Link || E-Mail|| [264 views] Top|| File under:
27 Paleos nabbed...
The Israeli army arrested Thursday night 27 Palestinians throughout the West Bank and the Gaza Strip. In the village of Yatta near Hebron, a senior Tanzim activist, Jihad Husseia, was arrested. In Ramallah, 17 Hamas activists were arrested. An Israeli army force entered a wedding hall where a festive meal for the breaking of the Ramadan was being held.


All 17 were at the wedding party? Sounds like a really festive occasion!
Posted by: Fred Pruitt || 11/15/2002 08:32 am || Comments || Link || E-Mail|| [271 views] Top|| File under:
PA-Hamas edging toward civil war?
Palestinian Authority security men Tuesday night fired at a unit of the Qassam Brigades, the military wing of the Hamas Movement, while returning from an operation launched against Zionist settlements. Palestinian sources said that members in a Qassam unit had fired three Qassam missiles in Beit Lahia to the north of the Gaza strip at Zionist settlements at around 11 pm Tuesday. On their way back a PA intelligence force chased them, along with members from the PA marine police and military intelligence. The PA security men fired at the resistance fighters at the pretext that they refused to stop.
Another shootout between the PA men and Hamas. Could it be that Yasser's latest Minister of Interior is attempting to assert some control?
Inhabitants in the area said that the Qassam elements hid in a cultivated area and were chased by PA security men. The Qassam members managed to seize one of the security men's cars and fled towards the Jabaliya refugee camp. An exchange of fire took place leading to the injury of three Qassam members in addition to two security men while fire broke out in one of the security men's cars completely destroying it, according to the eyewitnesses.


Cheeze! It sounds like an episode of "The A Team." Was one of the Qassam guys a big black guy with a lot of jewelry and a funny haircut?


Jabaliya mosques called for saving the Qassam members after which a number of Qassam units arrived to the scene and managed to end the problem.


In other words, the local imam called for backup, and a Hamas mob showed up to chase the coppers away. The PA has the choice of being in control or not being in control. If they're going to be in control, they've got to whack the Islamists hard. But they've sat back and played games for so long that it's not going to happen without a lot of dead bodies in the street. If they don't do it, they keep on being irrelevant and the IDF can clean out the Islamists, but the PA doesn't get any reward when it's all over.
Posted by: Fred Pruitt || 11/15/2002 11:52 am || Comments || Link || E-Mail|| [322 views] Top|| File under:
Israeli Occupation Forces Raid Central Gaza
Israeli occupation forces raided central Gaza in the early hours of Thursday and arrested three "wanted" Palestinians, a reference to suspected freedom fighters. Palestinian sources said dozens of tanks, armored personnel carriers and other vehicles swept into the Sheikh Ijlin neighborhood, a few hundred meters from the home of Hamas spiritual leader Sheikh Ahmed Yasin.


Just a little hint to the Sheikh, I'd guess. Wonder if he was home?


The sources said the Zionist forces abducted three Palestinians, including an official at the Palestinian Preventive Security Force. This is the first time in many years the Israeli army goes that deep into the Gaza Strip. Hamas spokesman Mahmoud Zahar said the incursion was "a message to all freedom fighters and political activists to take precaution."


Meaning they're not safe anywhere anymore? Sounds good to me. Zahar, by the way, is a member of the Hamas politburo and lives in a house big enough to have a table tennis setup in the living room for his seven kiddies, none of whom is going to explode — count on it.

.
Posted by: Fred Pruitt || 11/15/2002 12:00 pm || Comments || Link || E-Mail|| [293 views] Top|| File under:
12 Israelis killed in Hebron shooting attack
At least twelve Israelis were killed and 15 wounded Friday evening when Palestinian gunmen opened fire and tossed grenades at a group of Jewish settlers and IDF soldiers escorting them, as they made their way to Sabbath prayers at the Tomb of the Patriarchs in the West Bank city of Hebron. Several of the wounded were in serious condition.


More Paleoheroism, killing people on their way to synagogue...


The attack began shortly after 7 P.M. when gunmen ambushed worshippers making their way on foot from the nearby settlement of Kiryat Arba to the Tomb of the Patriarchs. Soldiers who rushed to the scene - an area popularly known as "worshippers' lane" - also came under fire and several were killed or wounded, Army Radio said. Heavy gunbattles ensued between Palestinians and Israeli security forces in the area. Gunbattles raged for about 90 minutes, making it difficult for ambulances to reach the wounded. Military helicopters were used to assist in evacuating the wounded, and flares lit up the night sky over the city as soldiers searched for those who had carried out the attack. "It's a very grave incident on the eve of the Jewish Sabbath, close to the site of prayers," said army spokesman Lt. Col. Olivier Rafowicz. The Tomb of the Patriarchs is revered by both Jews and Muslims as the traditional burial place of the biblical patriarchs Abraham, Isaac and Jacob.


Since Muslims revere it, nobody else should even think about using it...


The head of Islamic Jihad said his organization had carried out the
attack. Speaking by telephone to al-Jazeera satellite television, Ramadan Shallah said it was retaliation for Israel's killing of one of the group's members, Iyad Sawalha, earlier this month in Jenin. "I extend congratulations to our heroic mujahideen... who were able to carry out this remarkable operation. It included members of the Jerusalem Brigades, the military wing of Islamic Jihad in Palestine," said Shallah, who is normally based in Syria.


"Remarkable" is as good a description as any, I guess. I'd have said "despicable," myself...
Posted by: Fred Pruitt || 11/15/2002 04:53 pm || Comments || Link || E-Mail|| [308 views] Top|| File under:
Southeast Asia
US investigators in KL to question terror suspect
US investigators and prosecution officials have arrived in Malaysia to question a detained terror suspect over his alleged links to the September 11 attacks. The suspect is Malaysian Yazid Sufaat, who is alleged to have had connections with Zacarias Moussaoui. Yazid, a former army captain, will cooperate with the US interrogators, his lawyer, Saiful Izham Ramli, told reporters. "I was informed by the home ministry that US officials will interview Yazid on Monday. Yazid has requested that I be present during the questioning. He said he will cooperate with the US," said the lawyer.


It's called cutting a deal.


Yazid has been in held in Kemunting detention centre in northern Perak state since last December. He is alleged to have hosted Moussaoui during a visit to Malaysia a year before the attacks and to have provided him with a letter purportedly appointing him as US marketing agent for a Malaysian computer software company. Yazid's apartment was also allegedly used in early 2000 by two hijackers, Khalid al-Midhar and Nawaf al-Hazmi, who were aboard the plane which crashed into the Pentagon.
Posted by: Steve || 11/15/2002 02:26 pm || Comments || Link || E-Mail|| [267 views] Top|| File under:
Philippine police raise suspicions over chemical shipment
A large shipment of chemicals lying unclaimed in a Philippine customs warehouse for over a year, is raising suspicions that they could be ingredients of bombs. Twenty bags of sodium nitrate, and 30 plastic containers of various acids were found in containers in the warehouse. Investigating officials say the chemicals could be used to make explosives. They have been lying in the warehouse for more than a year because of a lack of any importation papers.


This is where it gets interesting.


The containers arrived five days before the September 11 terrorist attacks in the United States.


Coincidence?


A Norwegian who shipped the cargo on behalf of a company in Saudi Arabia, has committed suicide.


Another coincidence?


The Saudi firm is allegedly associated with the Bin Laden group of companies.


What a suprise! Saudis+explosives=Bin Laden


Investigations have lead to an unidentified Arab national, who was interested in pursuing a claim, but later discontinued the transaction.


Must not need them anymore.
Posted by: Steve || 11/15/2002 12:48 pm || Comments || Link || E-Mail|| [275 views] Top|| File under:
Terror Networks
Japan Arrests 2 for Cash Transfers
Two Iranian men were arrested Friday for allegedly transferring cash illegally from banks in Tokyo to overseas accounts, and Japanese police were investigating possible links to terrorist organizations. The men were identified as Rahmani Akbar, 32, and Ghanbar Ali Zivari Derakhshan, 45, a Tokyo Metropolitan Police spokesman said on condition of anonymity. The two were acquaintances, he said, and only Akbar had a permit to work in Japan.


They are fussy about that in Japan.


Japan's Kyodo news agency cited police sources as saying the two suspects may have transferred as much as $3.3 million to 15 countries, including the United States, between October 2001 and last month. The spokesman said police believe Akbar transferred $42,950 to accounts in Hong Kong and Switzerland from a Tokyo bank account belonging to an unidentified person.


Wonder who that would be?


Akbar, who lives in Yokohama, is suspected of forging the account holder's signature to make the transfers on May 15 and Oct. 18, the police spokesman said. Kyodo cited police sources as saying Akbar had opened two bank accounts under an alias in 2000 and received deposits from more than 140 foreigners.


Bet they got the names, they keep good records over there.


Derakhshan is suspected of sending $36,000 to a bank account in the United Arab Emirates on May 15, using a method similar to Akbar's, the police spokesman said. Derakhshan, who first came to Japan in 1991 and was working at a restaurant in Kawasaki, was also found to have illegally overstayed his most recent six-month tourist visa, the spokesman said.


Japanese INS must get their training from ours.


Police were investigating whether the overseas accounts were on an international list of bank accounts owned by individuals and groups believed to have links to terrorist organizations.


Bets, anyone?
Posted by: Steve || 11/15/2002 02:02 pm || Comments || Link || E-Mail|| [270 views] Top|| File under:
Prepare to Ululate...
WASHINGTON — A "senior Al Qaeda member" has been arrested, U.S. officials told Fox News Friday.

The officials did not reveal any details of the circumstances surrounding the arrest, including when it occurred or where the suspect was being held, but they did confirming that a senior Al Qaeda leader is "in U.S. hands."

Sources said the suspect was neither Usama bin Laden nor his number two man, Ayman Al-Zawahiri, but he is one of the "top handful of Al Qaeda leaders."



Damn! But we'll take whatever they've got.



"Someone who knows al Qaeda would know his name," one official said. "This is a big deal."

The description was deliberately vague because this is an "ongoing operation," sources told Fox News



Stocking up on candy. Gargling with salt water. Buying ammo for the AK. O.K., I'm ready for more news.





Posted by: Anonymous || 11/15/2002 02:50 pm || Comments || Link || E-Mail|| [320 views] Top|| File under:
U.S. captures top al-Qaida figure
The United States captured a top operative of the al-Qaida network sometime last week, NBC News has learned. However, officials have declined to give any details on the person, other than to confirm that he is a senior member of the group, which is blamed for the Sept. 11 attacks on the United States. Sources told Reuters that the captive was one of the top two dozen al-Qaida leaders sought by the United States. There were no details available on the alleged suspect's age, involvement in terrorism or his whereabouts. But it was not top lieutenant Ayman al-Zawahiri, operational leader Khalid Shaikh Mohammed, nor Osama bin Laden's sons, sources said. One official told NBC there had been "a complication" that has prevented the Bush administration from identifying the person.
Posted by: Frank Martin || 11/15/2002 04:28 pm || Comments || Link || E-Mail|| [312 views] Top|| File under:
Who's in the News
26
[untagged]
Bookmark
E-Mail Me
The Classics
The O Club
Rantburg Store
The Bloids
The Never-ending Story
Thugburg
Gulf War I
The Way We Were
Bio
Merry-Go-Blog
Hair Through the Ages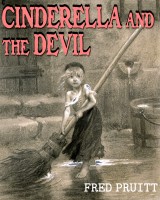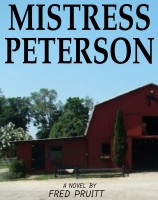 On Sale now!


A multi-volume chronology and reference guide set detailing three years of the Mexican Drug War between 2010 and 2012.

Rantburg.com and borderlandbeat.com correspondent and author Chris Covert presents his first non-fiction work detailing the drug and gang related violence in Mexico.

Chris gives us Mexican press dispatches of drug and gang war violence over three years, presented in a multi volume set intended to chronicle the death, violence and mayhem which has dominated Mexico for six years.
Click here for more information


Meet the Mods
In no particular order...


Steve White
Seafarious
Pappy
lotp
Scooter McGruder
john frum
tu3031
badanov
sherry
ryuge
GolfBravoUSMC
Bright Pebbles
trailing wife
Gloria
Fred
Besoeker
Glenmore
Frank G
3dc
Skidmark
Alaska Paul



Better than the average link...



Rantburg was assembled from recycled algorithms in the United States of America. No trees were destroyed in the production of this weblog. We did hurt some, though. Sorry.
3.231.220.225