-Lurid Crime Tales-
Second ex-Senate staffer charged in aiding doxxing of GOP senators
[THEHILL] A second ex-aide to Sen. Maggie Hassan (D-N.H.) has been charged in connection with the leaking of Republican senators' personal information during Justice Brett Kavanaugh's Supreme Court confirmation hearings last year, according to Politico.

Samantha Deforest Davis was charged Wednesday with evidence tampering and aiding and abetting computer fraud, according to the publication, and is expected to plead guilty to the two misdemeanors.

Another former aide to Hassan, Jackson Cosko, is facing more than four years in prison after he pleaded guilty to felony charges involving copying sensitive data and publishing the home addresses and phone numbers of Sens. Lindsey Graham


... the South Carolina RINO, fellow maverick of Honest John McCain...


(R-S.C.) and Mike Lee (R-Utah), as well as then-Sen. Orrin Hatch

...former Republican Senator-for-Life from Utah. His successor was Mitt Romney, former Republican presidential candidate who used to be governor of Massachussetts...
(R-Utah).

Davos, whose office keys Cosko used to access Hassan's office after being fired, allegedly did not give Cosko permission to use the keys the first time but later loaned him the keys and agreed to wipe his fingerprints from office computers, according to Politico.

Cosko initially intended to harass his former colleagues, who he held responsible for his firing, but has admitted he eventually used the data to publish the personal information during Kavanaugh's hearings, according to the publication.

Davis, who worked as a legislative correspondent for Rep. Abigail Spanberger (D-Va.) this year, does not yet have a arraignment date set.

"Senator Hassan appreciates the work of Capitol Police and the U.S. Attorney's Office in pursuing justice in this case," Hassan's communications director Aaron Jacobs told The Hill in a statement.

A spokesperson for Spanberger told The Hill the congresswoman's office could not comment on internal staffing matters.
Posted by: Fred || 06/20/2019 00:00 || Comments || Link || E-Mail|| [283 views] Top|| File under:
-Land of the Free
FBI, warned early and often that Manafort file might be fake, used it anyway
[THEHILL] When the final chapter of the Russia collusion caper is written, it is likely two seminal documents the FBI used to justify investigating Donald Trump

...The tack in the backside of the Democratic Party...
's 2016 campaign will turn out to be bunk.

And the behavior of FBI agents and federal prosecutors who promoted that faulty evidence may disturb us more than we now know.

The first, the Remington Christopher Steele dossier, has received enormous attention. And the more scrutiny it receives, the more its truthfulness wanes. Its credibility has declined so much that many now openly question how the FBI used it to support a surveillance warrant against the Trump campaign in October 2016.

At its best, the Steele dossier is an "unverified and salacious" political research memo funded by Trump's Democratic rivals. At worst, it may be Russian disinformation worthy of the "garbage" label given it by esteemed

news hound

Bob Woodward.

The second document, known as the "black cash ledger," remarkably has escaped the same scrutiny, even though its emergence in Ukraine in the summer of 2016 forced Paul Manafort to resign as Trump's campaign chairman and eventually face U.S. indictment.

In search warrant affidavits, the FBI portrayed the ledger as one reason it resurrected a criminal case against Manafort that was dropped in 2014 and needed search warrants in 2017 for bank records to prove he worked for the Russian-backed Party of Regions in Ukraine.



Ukraine's top anticorruption prosecutor, Nazar Kholodnytsky, told me he warned the U.S. State Department's law enforcement liaison and multiple FBI agents in late summer 2016 that Ukrainian authorities who recovered the ledger believed it likely was a fraud.

There's just one problem: The FBI's public reliance on the ledger came months after the feds were warned repeatedly that the document couldn't be trusted and likely was a fake, according to documents and more than a dozen interviews with knowledgeable sources.

For example, Ukraine's top anticorruption prosecutor, Nazar Kholodnytsky, told me he warned the U.S. State Department's law enforcement liaison and multiple FBI agents in late summer 2016 that Ukrainian authorities who recovered the ledger believed it likely was a fraud.

"It was not to be considered a document of Manafort. It was not authenticated. And at that time it should not be used in any way to bring accusations against anybody," Kholodnytsky said, recalling what he told FBI agents.

Likewise, Manafort's Ukrainian business partner Konstantin Kilimnik, a regular informer for the State Department, told the U.S. government almost immediately after The New York Times


...which still proudly displays Walter Duranty's Pulitzer prize...
wrote about the ledger in August 2016 that the document probably was fake.

Manafort "could not have possibly taken large amounts of cash across three borders. It was always a different arrangement ‐ payments were in wire transfers to his companies, which is not a violation," Kilimnik wrote in an email to a senior U.S. official on Aug. 22, 2016.

He added: "I have some questions about this black cash stuff, because those published records do not make sense. The timeframe doesn't match anything related to payments made to Manafort. ... It does not match my records. All fees Manafort got were wires, not cash."

Special counsel Robert Mueller's team and the FBI were given copies of Kilimnik's warning, according to three sources familiar with the documents.

Submitting knowingly false or suspect evidence ‐ whether historical or to support probable cause ‐ in a federal court proceeding violates FBI rules and can be a crime under certain circumstances. "To establish probable cause, the affiant must demonstrate a basis for knowledge and belief that the facts are true," the FBI operating manual states.
Posted by: Fred || 06/20/2019 00:00 || Comments || Link || E-Mail|| [146 views] Top|| File under:
Home Front: Politix
Biden not apologizing for remarks on segregationist senators
[APNEWS] Joe Foreign Policy Whiz Kid Biden
...Failed seeker of the Democratic presidential nomination on multiple occasions, vice president under Barack Obama, giving it a last try in his dotage for 2020...
refused calls to apologize Wednesday for saying that the Senate "got things done" with "civility" even when the body included segregationists with whom he disagreed.

His rivals for the Democratic presidential nomination, including the two major black candidates in the contest, roundly criticized Biden's comments. But Biden didn't back down and was particularly defiant in the face of criticism from New Jersey Sen. Cory Spartacus Booker

U.S. Senator-for-Life from Noo Joisey, formerly the mayor of Newark. Booker is a candidate for president in 2020, running on a platform of Make America Newark. He once wrote an essay on how to grope babes. He is noted for having an imaginary friend named T-Bone...
, who said the former vice president should apologize for his remarks.

Biden countered that it was Booker who should apologize because the senator "should know better" than to question his commitment to civil rights.

"There's not a racist bone in my body," Biden said. "I've been involved in civil rights my whole career."

Speaking on CNN, Booker responded: "I was raised to speak truth to power and that I shall never apologize for doing that. And Vice President Biden shouldn't need this lesson."

The firestorm is quickly becoming one of the most intense disputes of the Democratic presidential primary, underscoring the hazards for Biden as he tries to turn his decades of Washington experience into an advantage. Instead, he's infuriating Democrats who say he's out of step with the diverse party of the 21st century and potentially undermining his argument that he's the most electable candidate in the race.

The controversy began at a New York fundraiser Tuesday when Biden pointed to long-dead segregationist senators James Eastland of Mississippi and Herman Talmadge of Georgia to argue that Washington functioned more smoothly a generation ago than under today's "broken" hyperpartisanship.

"We didn't agree on much of anything," Biden said of the two men, who were prominent senators when Biden was elected in 1972. Biden described Talmadge as "one of the meanest guys I ever knew" and said Eastland called him "son," though not "boy," a reference to the racist way many whites addressed black men at the time.

Yet even in that Senate, Biden said, "At least there was some civility. We got things done."

A pile on from Biden's rivals quickly ensued. Booker said he was disappointed by Biden's remarks.

"I have to tell Vice President Biden, as someone I respect, that he is wrong for using his relationships with Eastland and Talmadge as examples of how to bring our country together," said Booker, who is African American.


Posted by: Fred || 06/20/2019 00:01 || Comments || Link || E-Mail|| [159 views] Top|| File under:
Democratic senator's wife to Biden: 'You are not who we need to succeed the racist in the White House'
[WASHINGTONEXAMINER] Connie Schultz, a Pulitzer Prize-winning liberal journalist married to Democratic Sen. Sherrod I absolutely trust Hillary Brown

Dem senator from Ohio who harbors the same presidential ambitions as the rest of his colleagues. At a distance he is indistinguishable from most other Dem politicians, including the females...
, slammed Joe Foreign Policy Whiz Kid Biden
...Old, boring, a plagiarist, fond of hair sniffing and grabbing the protruding parts of women, and not whatcha call brilliant....
for hailing his relationships with segregationist senators as examples of "civility."

Schultz said Biden's comments show he should not replace President Trump in the White House.


And she'd say that even if she wasn't married to a rival candidate, you betcha.


"There is no punchline here, no emoji or funny meme to soften the harm of your words. That segregationist never called you 'boy' because you are white. If you want to boast about your relationship with a racist, you are not who we need to succeed the racist in the White House," she tweeted Wednesday.


Yep. That damn Trump no sooner beat Hillary than he turned into a racist!


"We're either allies, or we're not," she added, referring to what she said was the reaction to Biden's remarks from her black friends, neighbors, and colleagues.
Posted by: Fred || 06/20/2019 00:00 || Comments || Link || E-Mail|| [228 views] Top|| File under:
Liberal group presses Democratic chairman to file lawsuit for Trump's tax returns quickly
Kabuki for the rubes. As I recall, it was the Secretary of the Treasury who said Congress has no legitimate interest to see such things, and therefore the president's tax returns will not be shared with them.
[THEHILL] The Red Guards liberal group Stand Up America
501(c)(4) non-profit organization founded in the weeks after the 2016 U.S. presidential election to resist Donald Trump's election agenda. It began as a Facebook community started by Sean Eldridge, which grew to over a million people, and evolved into a national advocacy campaign focused on resisting the president's alleged corruption, ties to Russia, and his legislative agenda. It was part of the People's Defense Coalition, which tried to block the confirmation of Supreme Court Justice Neil Gorsuch. The group helped organize the national Tax March on April 15, 2017, which called for the release of Trump's tax returns, and in May 2017, the group launched a national campaign demanding an independent investigation into Trump's ties to Russia. The group supports the Not One Penny campaign, opposing tax cuts for the wealthy...
announced on Wednesday that it's launching a new campaign to pressure House

Boodle Central

Chairman Richard Neal (D-Mass.) to immediately file a lawsuit over the Treasury Department's failure to comply with his requests for President Trump's tax returns.

Stand Up America said that its campaign will involve volunteers sending text messages to people in Neal's district, urging them to contact the congressman's office to demand that he promptly file the lawsuit.

Stand Up America's new effort comes one month after Treasury Secretary Steven Mnuchin rejected Neal's subpoena for six years of Trump's tax returns. Earlier this month, the House passed a resolution that gives committee chairmen more legal authority to enforce subpoenas.

In 2016, Trump became the first major party presidential nominee in decades to decline to release his returns, which Democrats say must be examined for instances of corruption or conflict of interest.

Neal has taken a careful approach to seeking Trump's tax returns, and he has said that he plans to file a lawsuit in the near future. But some progressives have been frustrated with the pace that Neal has taken on the tax-return issue and want him to move more quickly.

"The House of Representatives handed Chairman Neal the power to take Secretary Mnuchin to court to get Trump's tax returns ‐ and he should use it," Stand Up America

front man

Ryan Thomas said. "Every day that Neal delays this process further, the Trump administration is able to make a mockery of Congress and deprive the American people of the transparency they deserve."
Posted by: Fred || 06/20/2019 00:00 || Comments || Link || E-Mail|| [206 views] Top|| File under:
Dem. aide who doxxed Republican senators during confirmation hearing for SC Justice Brett Kavanaugh, sentenced to prison Wednesday
[DailyCaller] Self-Righteous Dem Staffer Headed To Prison As Prosecutors Look To Make Example Of Him For Politically-Motivated Crimes

A former Democratic congressional aide who doxxed Republican senators during a confirmation hearing for Supreme Court Justice Brett Kavanaugh will be sentenced to prison Wednesday.

Former computer administrator Jackson Cosko carried out what prosecutors said was the largest known data theft in Senate history and used it to blackmail a witness, to plot to extort a senator and to threaten others.

He left operational spy devices on the Senate network that went undetected by police even after he was arrested and his plot was discovered, prosecutors said.

Prosecutors are seeking to make an example of Cosko for criminally attacking people who disagreed with him politically, citing a rise in such incidents.

A former aide to Sen. Maggie Hassan and Rep. Sheila Jackson Lee is headed to prison Wednesday for what prosecutors said was the largest known data theft in Senate history.

Jackson Cosko, pleaded guilty in April to crimes related to an unparalleled effort to ransack a Senate office, extorting a Democratic senator, illegally harming Republicans for their political views, and blackmailing a witness.

Prosecutors asking for nearly five years in prison for Cosko, a one time congressional IT aide to Hassan. Cosko admitted he stole the New Hampshire Democrat's data out of revenge for being fired, then used it to doxx Republicans during the Brett Kavanaugh hearings.

An accomplice, who has since been fired, is Samantha DeForest-Davis. Hassan's office subsequently confirmed her identity, yet DeForest-Davis has not been charged with any crime?!

Then, during the confirmation hearings of now-Supreme Court Justice Brett Kavanaugh, Cosko used his House computer to post the stolen personal information of Republicans on the Senate Judiciary Committee to far left Wikipedia.

After Kentucky Republican Paul ‐ who was the victim of a physical assault and has been shot at ‐ demanded accountability for the mystery "doxxer," Cosko targeted Paul and Senate Majority Leader Mitch McConnell "with the intent to intimidate them," posting their personal addresses and phone numbers, knowing that others would use the information to harass them, prosecutors said.

On Oct. 2, Cosko went back to Hassan's office for more after asking Deforest-Davis for her key. According to prosecutors, he was caught in the act by a Hassan employee and fled, then emailed the witness: "If you tell anyone I will leak it all. Emails signal conversations gmails. Senators children's health information and socials."

Prosecutors said Cosko "self-righteous entitlement"
Posted by: Woodrow || 06/20/2019 00:00 || Comments || Link || E-Mail|| [356 views] Top|| File under:
Who's in the News
30
[untagged]
6
Islamic State
6
Taliban
6
Govt of Iran
3
Govt of Iran Proxies
3
Moslem Colonists
2
Hamas
2
Commies
2
Govt of Pakistan
2
Houthis
1
Tin Hat Dictators, Presidents for Life,
1
al-Shabaab (AQ)
1
al-Qaeda
1
Narcos
1
Sublime Porte
1
al-Nusra
1
Thai Insurgency
1
Govt of Pakistain Proxies
Bookmark
E-Mail Me
The Classics
The O Club
Rantburg Store
The Bloids
The Never-ending Story
Thugburg
Gulf War I
The Way We Were
Bio
Merry-Go-Blog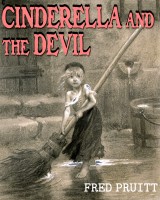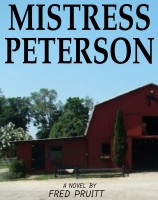 On Sale now!


A multi-volume chronology and reference guide set detailing three years of the Mexican Drug War between 2010 and 2012.

Rantburg.com and borderlandbeat.com correspondent and author Chris Covert presents his first non-fiction work detailing the drug and gang related violence in Mexico.

Chris gives us Mexican press dispatches of drug and gang war violence over three years, presented in a multi volume set intended to chronicle the death, violence and mayhem which has dominated Mexico for six years.
Click here for more information


Meet the Mods
In no particular order...


Steve White
Seafarious
Pappy
lotp
Scooter McGruder
john frum
tu3031
badanov
sherry
ryuge
GolfBravoUSMC
Bright Pebbles
trailing wife
Gloria
Fred
Besoeker
Glenmore
Frank G
3dc
Skidmark
Alaska Paul



Better than the average link...



Rantburg was assembled from recycled algorithms in the United States of America. No trees were destroyed in the production of this weblog. We did hurt some, though. Sorry.
3.235.101.50