Europe
Western Europe must repatriate its ISIL fighters and families
[Al Jazeera] Western Europe
...the land mass occupying the space between the English Channel and the Urals, also known as Moslem Lebensraum...
an intransigence on ensuring that citizens detained abroad as

ISIS

suspects or their family members can return home made world headlines recently when an Iraqi court sentenced nine French citizens to death following trials tainted by allegations of torture.
"tainted"? I would hope they were, bloodthirsty bastage that I am
Countries including

La Belle France

, the United Kingdom, and the Netherlands insist that logistical challenges and security risks make it practically impossible for them to help their citizens accused of membership in the Islamic State
Continued on Page 49
Posted by: Fred || 06/20/2019 00:00 || Comments || Link || E-Mail|| [6461 views] Top|| File under: Islamic State
Home Front: Politix
Trump's Orlando Speech: Unprecedented and Remarkable
[American Thinker] Watching live TV coverage of President Trump at his Orlando rally announcing his reelection campaign, I was blown away by Trump's unprecedented, straightforward honesty. With no holds barred, Trump told the American people the truth about numerous important issues which have been lied about or hidden by fake news media. I thought, "My goodness, the president just gave the American people a year's worth of truthful news in one speech." I guarantee that Americans who only watch fake news media heard for the first time during Trump's speech that the Mueller investigation of Trump did not find any collusion with Russia. Trump's speech was probably the first time many heard about Hillary Clinton's corrupt illegal behavior before, during, and after her failed run for the White House. Trump's speech was probably the first time many Americans learned that Democrats shockingly passed legislation to kill babies on their birthday and seek to pass legislation to kill babies even after they are born.

Trump touted his remarkable long list of economic, cultural, and freedom-enhancing achievements for We the People. Folks, I am telling you, many Americans were hearing all the great things Trump has done for America for the first time.

Enjoying my cup of Red Rooibos tea, I internally cheered every time Trump told his huge audience another truth about the evils Democrats, the deep state and fake news media are perpetrating upon America and their traitorous attempts to undermine his presidency. Republicans typically do not push back the way Trump does in public speeches and social media. Democrats and fake news media routinely kick our butts in the court of public opinion by attacking Republicans with lies and every gutter, lowlife, and dirty trick in their playbook. In response, Republican consultants and advisers always say, "play nice," "take the high road," and "remain presidential." Such advice drives me nuts. We (Republicans) always stupidly bring an olive branch to a gun fight. Trump understands the battle in which we are engaged for the heart and soul of America. He fights back with the appropriate weapons and intensity.
Posted by: Besoeker || 06/20/2019 05:09 || Comments || Link || E-Mail|| [6462 views] Top|| File under:
Science & Technology
Award-Winning Feminist Author Says Parents With 'Bad Genes' Should Be Banned From Reproducing
[Townhall] The slow march of the collectivist thinker always leads society toward complete government control over every function of the individual -- whether it be the economy or your sex life, the only way the world can work under a leftist reality is if self-autonomy becomes obsolete. We were reminded of this again today after a self-avowed "secular humanist, feminist, physician" tweeted that certain parents should be banned from having children. In other words, she supports eugenics much like early feminist hero Margaret Sanger.

"Men and women who have bad genes with genetic diseases like diabetes, hypertension, cancer, SCD, etc. should not produce children. They have no right to make others suffer," Taslima Nasreen tweeted.

In what seems like a parody, she defended her position by claiming that she too suffers because of her parents' genetic defects. "I love fish and meat and sweets. But I have to be a vegan in order to reduce the risk of early death," Nasreen said.
Posted by: Besoeker || 06/20/2019 05:49 || Comments || Link || E-Mail|| [6461 views] Top|| File under:
To Hack or Not To Hack - US cyber strategy
[ZeihanOnGeopolitics] The New York Times dropped a fun piece last week asserting a coalition of like-minded national security and intelligence professionals are neck-deep in an offensive cyber operation against the Russian electricity system. The article suggests the hacking was meant to provide a cudgel to beat Russia with should it intervene in American elections again. The real kicker was the assertion made by a host of anonymous sources that not only was U.S. President Donald Trump unaware of the operation, but that the sources were afraid to tell him for fear the White House would shut the operation down.

There's a bit of peeling required for this particular onion:

Computerization didn't happen all at once. At first computers were multi-billion-dollar monuments of circuitry that only major governments could afford, to be used "simply" to compute complicated math (ergo the term computer). They certainly weren't hooked into civilian infrastructure. Besides, there was nothing to "hook" into. Pre-1980s tech was analogue and manual, not digital and automatic.

Fast forward to the 1980s and this changed rapidly. The marriage of now-more-attainable computers to telephony brought us modems long before it brought us smartphones. That linkage enabled the first computer networks to snake through the worlds of finance, media, energy, academia and manufacturing. As computers became ubiquitous, the possibility of extreme damage being inflicted upon the average American citizen expanded exponentially.

A new policy was required for this new era.

The president at the time was Ronald Reagan. His executive guidance was threefold:

First, the U.S. government would provide no cyber protection to any part of the civilian system. Individual firms and citizens were wholly responsible for protecting their computer systems from outside threats.

Second, the U.S. government would maintain an absolutely massive hacker corps with standing orders to hack everything and put malware and backdoors into every imaginable foreign system.

Third, the U.S. would deign to identify precisely where its red lines were.

These three points explain why it is so simple for Nigerians to defraud your grandmother, why the Russians could interfere in the U.S. elections with ease, and why everyone is so afraid to go after the really important stuff: infrastructure in the United States. In essence, America's cyber policy is a lot like the rest of its armed forces: you can poke and prod the exposed flanks of the behemoth and you might or might not get swiped at for your trouble, but if you ever do something that really draws its attention, well... you'd better have a great bunker.

In the event the U.S. ever did decide to cut loose, it would have a remarkably shitty quarter. The lack of cyberdefense would ensure that power grids would fail, vulnerable city bureaucracies would be left helpless, and all the businesses that forgot to update their Windows operating system from last decade's would find they no longer have computers. In other words, it would hurt. But whoever the U.S. was going to war with would find themselves facing off against nearly four decades of surveillance, planning, and preparation by skilled, vengeful nerds. In the best-case scenario (for the targets), they would regress a century as everything from power to water to communications to shipping simply seized up, never coming on-line again until a complete computer-free overhaul was completed.

The Reagan administration's guidance on cyber sat broadly unchanged for the next four presidents. Offensive cyber was used rarely and the U.S. refuses to discuss it. It is only under Donald Trump that some shifts have occurred. In Trump's early months as executive the U.S. government leaked it had done something I find hilarious:

It didn't simply identify the specific Russian agents who had interfered in the United States' 2016 presidential elections, it sent cease-and-desist letters to those agents at their home addresses complete with enough personal touches to drive home to the Russian hackers that the U.S. government knew more about their personal lives than the Russian government itself.

What all this makes clear is that the U.S. realized it had undersold itself and underutilized its tools, which is quite literally the last thing you want to do with a deterrent. But times are changing and so, it appears, the pace of operations is picking up.
Posted by: DarthVader || 06/20/2019 00:00 || Comments || Link || E-Mail|| [6461 views] Top|| File under:
Syria-Lebanon-Iran
U.S. Holds All the Cards in Showdown with Iran-VICTOR DAVIS HANSON



teaser


[PJMedia] In May 2018, the Donald Trump administration withdrew the United States from the Joint Comprehensive Plan of Action with Iran, popularly known as the Iran nuclear deal.
The U.S. then ramped up sanctions on the Iranian theocracy to try to ensure that it stopped nuclear enrichment. The Trump administration also hoped a strapped Iran would become less capable of funding terrorist operations in the Middle East and beyond, proxy wars in the Persian Gulf, and the opportune harassment of ships transiting the Strait of Hormuz.

The sanctions are clearly destroying an already weak Iranian economy. Iran is now suffering from negative economic growth, massive unemployment and record inflation.

A desperate Iranian government is using surrogates to send missiles into Saudi Arabia while its forces attack ships in the Gulf of Oman.

The Iranian theocrats despise the Trump administration. They yearn for the good old days of the Obama administration, when the U.S. agreed to a nuclear deal that all but guaranteed future Iranian nuclear proliferation, ignored Iranian terrorism and sent hundreds of millions of dollars in shakedown payments to the Iranian regime.

Iran believed that the Obama administration saw it as a valuable Shiite counterweight to Israel and the traditionally American-allied Sunni monarchies in the Gulf region. Teheran assumes that an even more left-wing American administration would also endorse Iran-friendly policies, and so it is fishing for ways to see that happen in 2020 with a Bernie Sanders, Elizabeth Warren or Joe Biden presidency.

Desperate Iranian officials have already met secretly with former Secretary of State John Kerry and openly with Sen. Diane Feinstein, likely to commiserate over Trump's cancellation of the nuclear deal and to find ways to revive the Obama-era agreement after Trump leaves office.

To that end, the Iranians wish to disrupt world oil traffic while persuading China, Russia and the European Union to pressure the U.S. to back off sanctions.

Iran hopes to provoke and embarrass its nemesis into overreacting -- or not reacting at all. If Trump does nothing, he looks weak to this Jacksonian base of supporters. But do too much, and he appears a neoconservative, globalist nation-builder. Either way, the Iranians think Trump loses.

After all, Iran knows that Trump got elected by flipping the blue-wall states of the Midwest -- in part by promising an end to optional interventions in the Middle East. Accordingly, Iran hopes to embarrass or bog down the U.S. before the 2020 elections. In Teheran's view, the challenge is to provoke Trump into a shooting war that it can survive and that will prove unpopular in the United States, thus losing him the election.

Iran, of course, is not always a rationale actor. A haughty Tehran always magnifies its own importance and discounts the real dangers that it is courting. It harkens back to its role in the 2003-2011 Iraq War, a conflict that proved that U.S. efforts could be subverted, hundreds of American soldiers could be killed, public support for war could be eroded, and a more malleable American government could be transitioned in.

But what worked then may not work now. The U.S. is not only the world's largest producer of oil and natural gas, but soon to become the largest exporter of energy -- and without getting near the Iranian coast. Likewise, American allies in the Middle East such as Israel are energy independent. America's Arab friends enjoy seeing competing Iranian oil all but off the market.

Time, then, is on the Americans' side. But it is certainly not on the side of a bankrupt and impoverished Iran that either must escalate or face ruin.
Posted by: DarthVader || 06/20/2019 12:34 || Comments || Link || E-Mail|| [6465 views] Top|| File under: Govt of Iran
Terror Networks
Arson makes its way into the terrorist repertoire
[Rudaw] After several years of drought, farmers in Syria and Iraq were looking forward to the bountiful harvests that this season's ample rainfall made possible. Across northern Iraq and Syria, however, seemingly endless fires decimate their wheat fields just before the harvest. In Shingal, the field fires threaten already battered Yezidi communities and raged across suspected mass graves.

In disputed territories, around places like Kirkuk,


... a thick stew of Arabs, Turkmen, Kurds, and probably Antarcticans, all of them mutually hostile most of the time...


suspicions regarding the arsonists responsible for setting crops ablaze exacerbate already tense inter-ethnic relations. In Syria, communities around Raqqa and other recently liberated areas must now deal with more suffering as their fields burn.
Continued on Page 49
Posted by: trailing wife || 06/20/2019 00:00 || Comments || Link || E-Mail|| [6467 views] Top|| File under: Islamic State
Home Front: Culture Wars
The State Department Needs To Issue Travel Warnings For Baltimore And Chicago
[Hot Air] It's frequently been said that President Trump is a bit of a disrupter of normal political and governmental processes (and that's from people trying to be nice to him). It follows that some of his Cabinet-level appointees might fall into the same general category. With that in mind, I've got a suggestion for Secretary of State Mike Pompeo. Start issuing travel advisories for dangerous places where people shouldn't travel, even if they are inside the United States.

And let's start with Chicago and Baltimore. Not the entirety of both cities, of course. There are some very nice tourist destinations in each. But there are some neighborhoods where it's simply not safe to go without some form of protection. And since you're not allowed to carry your own defensive firearms when visiting those areas, people should be aware.

Sure, a suggestion like this is going to offend some people, but let's think about it for a moment. If you go to the State Department website where they list all of the travel advisories, they break them down into four categories. Level 1 is described as "Use Normal Caution" and it covers countries ranging from Andorra to New Zealand. Level 2 urges travelers to "Exercise Increased Caution." That includes some rather sketchy places like Columbia, Uganda, and Ecuador. But it also includes Italy, Germany and the Netherlands.

By the time we reach Level 3 (Reconsider Travel) we're into some definitely risky turf. There are 16 countries on this list and it includes Haiti, Pakistan, Lebanon, Honduras, and Chad. Finally, we reach Level 4 which flatly states "Do Not Travel." Thirteen nations have earned this "honor." You can probably guess most of them, like North Korea, Afghanistan, Iraq, Iran, Syria, and Venezuela. If you go there without a military escort you're probably just begging to be killed or taken away to prison.

So if we were going to do tourists the favor of warning them away from the rougher neighborhoods in Chicago and Baltimore, what category would they fall into? While this study from Chicago Magazine dates back seven years, they took a look at this precise question. Kabul Province in Afghanistan (a Level 4 region) with a population of 3.5 million actually had a lower murder rate for civilians than Chicago. And Baltimore, looked at on a per capita basis, has a murder rate that's even worse. Should we be creating a new Level 5 to describe these cities?
Posted by: Besoeker || 06/20/2019 05:39 || Comments || Link || E-Mail|| [6466 views] Top|| File under:
Government
The VA is improving because it's using more private healthcare
[Washington Examiner] Recently, the battle over the future of veterans healthcare increased in intensity because arguably the two most prominent politicians in the country weighed in on the issue, Rep. Alexandria Ocasio-Cortez, D-N.Y., and President Trump.

At a town hall in April, Ocasio-Cortez criticized the Trump administration's efforts to expand healthcare choice for veterans through the Department of Veterans Affairs and said in regards to the VA that "if it ain't broke, don't fix it." It isn't surprising that Ocasio-Cortez would vigorously defend the VA while attacking reforms meant to give veterans more private healthcare options. Many of her ideological partners, such as Sen. Bernie Sanders, I-Vt., consider the VA a model government-run healthcare system and a positive example of "socialism in action."

A week later, Trump responded to Ocasio-Cortez with a tweet that seemingly agreed with her assertion that the VA is performing well. Underlying his tweet was the implication that the uptick in performance is due to legislation he signed into law that increased choice for veterans and accountability for VA employees ‐ bills Ocasio-Cortez and her allies have criticized.

This exchange between the president and AOC predictably set off a debate about who was right and who was wrong about the VA. Unfortunately, in a world of 280-character tweets and cable news segments that are clipped and shared without context, it is difficult to convey a nuanced position about any public policy issue, including the future of the VA. The reality is the VA is neither completely fixed nor completely broken but is instead an institution at a crossroads with an opportunity to break the cycle of reform and failure that has plagued it since its inception. This is especially true with the recent launch of the Veterans Community Care Program which, if properly implemented, will substantially increase healthcare freedom for veterans through the VA and improve access to medical services.

Even as someone who has been highly critical of the agency for years, I have to admit the VA has made some improvement since the deadly 2014 waitlist scandal.
Posted by: Besoeker || 06/20/2019 05:14 || Comments || Link || E-Mail|| [6461 views] Top|| File under:
Who's in the News
30
[untagged]
6
Islamic State
6
Taliban
6
Govt of Iran
3
Govt of Iran Proxies
3
Moslem Colonists
2
Hamas
2
Commies
2
Govt of Pakistan
2
Houthis
1
Tin Hat Dictators, Presidents for Life,
1
al-Shabaab (AQ)
1
al-Qaeda
1
Narcos
1
Sublime Porte
1
al-Nusra
1
Thai Insurgency
1
Govt of Pakistain Proxies
Bookmark
E-Mail Me
The Classics
The O Club
Rantburg Store
The Bloids
The Never-ending Story
Thugburg
Gulf War I
The Way We Were
Bio
Merry-Go-Blog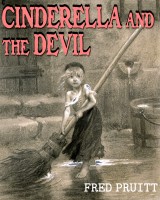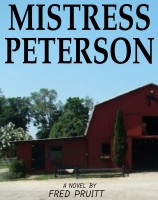 On Sale now!


A multi-volume chronology and reference guide set detailing three years of the Mexican Drug War between 2010 and 2012.

Rantburg.com and borderlandbeat.com correspondent and author Chris Covert presents his first non-fiction work detailing the drug and gang related violence in Mexico.

Chris gives us Mexican press dispatches of drug and gang war violence over three years, presented in a multi volume set intended to chronicle the death, violence and mayhem which has dominated Mexico for six years.
Click here for more information


Meet the Mods
In no particular order...


Steve White
Seafarious
Pappy
lotp
Scooter McGruder
john frum
tu3031
badanov
sherry
ryuge
GolfBravoUSMC
Bright Pebbles
trailing wife
Gloria
Fred
Besoeker
Glenmore
Frank G
3dc
Skidmark
Alaska Paul



Better than the average link...



Rantburg was assembled from recycled algorithms in the United States of America. No trees were destroyed in the production of this weblog. We did hurt some, though. Sorry.
3.227.235.216

Help keep the Burg running! Paypal: