Entitlement shoplifter assaults elderly Texas Walmart greeter
[WSOCTV.com] CYPRESS, Texas - A 72-year-old Walmart greeter in Texas said he was only doing his job when he was allegedly punched in the face by a customer Friday night.

Mohinder Singh Randhawa was checking the receipt of Craig Valentine, 42, of Hockley, at a Walmart in Cypress when he noticed a case of Gatorade had not been paid for, KTRK reported.

"I told him if you want, you can scan and take it," Randhawa told the television station. "I never told him he was stealing."

According to investigators who watched surveillance video, Valentine became angry and yelled at Randhawa. According to a probable cause affidavit filed in Harris County District Court, Valentine "chest bumped" Randhawa before punching him.


Posted by: Besoeker || 06/20/2019 06:04 || Comments || Link || E-Mail|| [6483 views] Top|| File under:
The Plot Against the Principality of Sealand!
A lurid crime tale to spend a few enjoyable minutes on. Many don't know about Sealand. It is a country on an old WW-II radar platform in international waters. So ... enjoy.
Posted by: 3dc || 06/20/2019 00:00 || Comments || Link || E-Mail|| [6466 views] Top|| File under: Tin Hat Dictators, Presidents for Life,
Man nabbed for Bronx rape allegedly said she 'deserved it' for 'slavery'
[NYPOST] A black parolee arrested for raping and bashing a white woman on the roof of his Bronx apartment building allegedly told a witness that she "deserved" the brutal attack because of slavery, according to court papers.

"She was a white girl. She deserved it because us minorities have been through slavery," Temar Bishop, 23, allegedly said to someone who witnessed the bloodied 20-year-old woman after the assaults, according to a criminal complaint.

"This is what they used to do to us. This is what they did to us during slavery. They used to beat us and whip us."

Temar Bishop, 23, was arrested by authorities on Friday in Virginia on a slew of charges connected to the early morning June 1 assault, which officials have deemed a hate crime, according to authorities.

The 20-year-old met Bishop ‐ who was on parole after serving just over a year behind bars for robbery ‐ around 5 a.m. and joined him on the rooftop of the public housing building on Alexander Avenue near East 137th Street in Mott Haven, police said.

Bishop allegedly punched her repeatedly before raping her, then continued his assault ‐ kicking and punching her in the head and body until she fell unconscious, cops said.

He then fled, but returned with the unnamed witness ‐ who saw the woman "laying on the roof landing with blood covering her face" ‐ and then allegedly made the remarks about slavery, court documents say.

The woman was treated at an area hospital for several injuries, including a broken nose and broken teeth. She was also "vomiting blood," the complaint states.

Police sources previously told The Post a Special Victims Division investigator described the attack as "one of the worst he's ever seen."

Bishop was charged with two counts of predatory sexual assault, attempted murder, rape, two counts of assault, sexual abuse, assault and a hate crime.
Posted by: Fred || 06/20/2019 00:00 || Comments || Link || E-Mail|| [6481 views] Top|| File under:
Meeanwhile, in Russia
[DAWN] An emaciated polar bear has been sighted in a Russian industrial city in Siberia, far south of its normal hunting grounds.

Emergency officials in the city of Norilsk in a statement on Tuesday warned local residents about a bear that has been spotted in one city district.

Anatoly Nikolaychyuk, chief of the local hunting department, told the Tass news agency that the last time a polar bear was seen in the area around Norilsk was more than 40 years ago.
Posted by: Fred || 06/20/2019 00:00 || Comments || Link || E-Mail|| [6465 views] Top|| File under:
Britain
Scottish MP slams PM hopeful Johnson as racist, says he is unfit to govern UK
[PRESSTV] The top Scottish member of the British parliament has denounced the main candidate seeking to become the country's next prime minister, saying he is a "racist" who cannot be trusted to lead the United Kingdom.

Ian Blackford said during a Wednesday debate of the House of Commons that Johnson, who is leading the Conservative Party leadership race by a large margin, had a well-known record of insulting communities in the UK.

"Does the prime minister realize, not only is the member racist, he is stoking division in communities and has a record of dishonesty?" said Blackford while posing a question to outgoing Prime Minister Theresa May.

Blackford resisted a call from the Commons speaker John Bercow to withdraw his comments about Johnson, who is a current member of the parliament.

"The member has called

Moslem

women 'letterboxes', described African people as having 'watermelon smiles', and another disgusting slur that I would never dignify by repeating," said the Scottish MP, adding, "If that's not racist, Mr Speaker, I don't know what is.


Posted by: Fred || 06/20/2019 00:00 || Comments || Link || E-Mail|| [6469 views] Top|| File under:
Londonistan: Fifth Killing in Six Days After Street Knife 'Battle'
[Breitbart] A 38-year-old man has been stabbed to death after a fight in a London neighbourhood that one witness described as a "full-on battle".

London's Metropolitan Police were called to Welbeck Road in Barnet, north London, at 10:50 p.m. on Tueday to reports of a fight, with three men ‐ a 38-year-old, a 34-year-old, and a 25-year-old ‐ being taken to hospital. The two younger men are said to not be in life-threatening condition, but the oldest victim was pronounced dead shortly after midnight, reports the BBC.

Witnesses told the Evening Standard that the victim was killed during a street fight between two groups who were armed with chains, broom handles, and knives in what was described as a "family area" of Barnet.

"There were three of them on the floor and blood everywhere. One had a hole in his arm like a dog had ripped it," a resident told the London evening newspaper.

They added: "There was a knife sheath on the ground and a chain nearby. It was a full-on battle. The ones who attacked them came around the back of the victim's house, they must have known him. They chase them on to the street. There was blood even on the cars. It was brutal."

The suspected murder is the fifth killing in London in six days. In the early hours of Monday morning, a man was fatally stabbed in Stratford, east London. On Saturday, 30-year-old Gleb Stanislavovitch Zhebrovsky was stabbed to death in Tower Hamlets, east London. And on Friday, Cheyton Evans, 18, was fatally stabbed in Wandsworth, while Eniola Aluko, 19, was shot dead in Plumstead.

After Scotland Yard had opened three homicide investigations in 24 hours on Saturday, U.S. President Donald Trump weighed in to criticise London's Mayor Sadiq Khan for his handling of rising crime in the British capital.

"LONDON needs a new mayor ASAP. Khan is a disaster ‐ will only get worse!" President Trump said, adding: "[Khan] is a national disgrace who is destroying the City of London!"

According to a review by the Greater London Assembly Conservatives of crime statistics, under the Labour mayor gun crime has risen by 30 per cent, knife crime has risen by 52 per cent, and homicides by 24 per cent.

Posted by: Phaick Uneretle6310 || 06/20/2019 00:00 || Comments || Link || E-Mail|| [6463 views] Top|| File under: Moslem Colonists
China-Japan-Koreas
Russia, China, block US effort to halt North Korea fuel deliveries
[IsraelTimes] Russia and China blocked an American initiative that aimed to halt fuel deliveries to
North Korea, which Washington accuses of exceeding its annual ceiling for 2019, diplomatic sources say.

Moscow and Beijing said more time was needed to study the US request, which was backed by 25 UN members including Japan,

La Belle France

and Germany, according to the sources.

A week ago, the United States, in a report, accused North Korea of breaching the United Nations


...aka the Oyster Bay Chowder and Marching Society...


-imposed ceiling on fuel imports by carrying out dozens of ship-to-ship transfers.

The cap on fuel imports is among a series of tough sanctions adopted by the UN Security Council in response to North Korea's ballistic missile and nuclear tests.

The United States insists that "maximum pressure" from the sanctions must remain on North Korea until it agrees to dismantle its weapons program.
Posted by: trailing wife || 06/20/2019 01:38 || Comments || Link || E-Mail|| [6463 views] Top|| File under: Commies
Apple explores moving 15-30pc of production capacity from China: report
[DAWN] Apple Inc has asked its major suppliers to assess the cost implications of moving 15 per cent to 30pc of their production capacity from China to Southeast Asia as it prepares for a restructuring of its supply chain, according to a Nikkei Asian Review report on Wednesday.

Apple's request was a result of the extended Sino-United States trade dispute, but a trade resolution will not lead to a change in the company's decision, Nikkei said, citing multiple sources.

The iPhone maker has decided the risks of depending heavily on manufacturing in China are too great and even rising, it said.

Earlier this month, credit rating agency Fitch said it views Apple, Dell Technologies Inc and HP Inc as potential blacklist candidates if China blacklists US companies in retaliation for restrictions on Huawei.

Key iPhone assemblers Foxconn, Pegatron Corp, Wistron Corp, major MacBook maker Quanta Computer Inc, iPad maker Compal Electronics Inc, and AirPods makers Inventec Corp, Luxshare-ICT and Goertek have been asked to evaluate options outside of China, Nikkei reported.


Posted by: Fred || 06/20/2019 00:00 || Comments || Link || E-Mail|| [6468 views] Top|| File under:
China May Be Preparing Muslims in Concentration Camps for Organ Harvesting
Why smart people don't want to live under totalitarian regimes of any sort.
[Breitbart] A nonpartisan tribunal published a report Tuesday accusing China of "crimes against humanity," cutting organs out of Falun Gong practitioners alive to transplant into paying clients, and potentially preparing an "organ bank" using the millions of mostly Uighur Muslims believed trapped in concentration camps in western China.

The China Tribunal ‐ a panel of international legal experts led by Sir Geoffrey Nice, chief prosecutor in the case against Serbian war criminal Slobodan Milošević ‐ held hearings featuring victims of China's brutal repression of Falun Gong practitioners and ethnic Uighurs as well as eyewitnesses who testified to seeing and participating in organ testing and harvesting. The tribunal repeatedly highlighted in its report that it attempted to contact the Chinese government and bring in witnesses favorable to the Chinese Communist Party (CCP), but China failed to cooperate.

It concluded that China is currently harvesting organs from Falun Gong practitioners and has begun extensive testing of its captive Uighur camp population that does not have any other overt utility outside of organ harvesting. It also concluded that "some Tibetan Buddhists and House Church Christians" (those who do not worship in government-run churches) have likely suffered forced organ harvesting.


The Uighurs will get no help from bought and paid for Biden. That is for sure.



Posted by: Phaick Uneretle6310 || 06/20/2019 00:00 || Comments || Link || E-Mail|| [6491 views] Top|| File under: Commies
India-Pakistan
Jinnah Express dining car fire disrupts schedule
"Mahmoud! I think the chicken's done!"


[DAWN] The Bloody Karachi


...formerly the capital of Pakistain, now merely its most important port and financial center. It is among the largest cities in the world, with a population of 18 million, most of whom hate each other and many of whom are armed and dangerous...


-bound Jinnah Express train's dining car caught fire near the Harrapa railway station in Sahiwal on Tuesday, causing suspension of the rail traffic for hours on the main line-1 (ML-1) between Lahore-Khanewal sections.

The passengers of Jinnah Express and those travelling by other trains that had to be stopped owing to the incident stranded for over four hours at various railway stations, an official source said.

"The fire erupted in the 32-down Jinnah Express's dining car around 4pm when it was passing the Harrapa railway station on its way to Karachi. The dining car staff members tried to extinguish the fire on their own but when they failed to do so, a staff member pulled the chain to have the train stopped," the source told Dawn.

He said police and Rescue 1122 teams responded to the emergency calls as did the officials of the Pakistain Railways. The teams extinguished fire and detached the affected dining car from the passenger coaches. They completed the process in four hours or so.

The PR administration also ordered an inquiry to know about the reasons behind eruption of fire in the dining car of the train. "An inquiry team will conduct probe into the incident and submit its report to the PR's CEO within next three days or so," another source said.


Posted by: Fred || 06/20/2019 00:00 || Comments || Link || E-Mail|| [6467 views] Top|| File under:
Chitral court sentences school gatekeeper to jail for causing teenage girl to commit suicide
[DAWN] A criminal court in Chitral on Wednesday sentenced a school gatekeeper to two and a half years of rigorous imprisonment after it found him guilty of causing a teenage girl to commit suicide.

The court had been hearing a two-year-old case pertaining to the suicide of a 17-year-old girl. The victim had been an FSc student in a government school in the far-flung village of Harchin in Upper Chitral's Laspur valley and had taken her own life in 2016.

The girl's mother told the court that her daughter had registered a complaint with police days before she took her own life no Aug 5, 2016, stating that Deedar Wali had been harassing her on her way to school and back home. She also informed the headmaster of the issue, but no action had been taken, the woman said.

She told the court that no one had taken the matter seriously, after which her daughter had become discouraged and

did away with himself

by consuming poison.

The girl's mother had then registered an FIR against Deedar Wali, a government employee at the school.

The court in its verdict sentenced Wali to rigorous imprisonment for two years under Section 354 of the Pakistain Penal Code (assault or criminal force to woman with intent to outrage her modesty) and six months under Section 506 of PPC (punishment for criminal intimidation). Imprisonment under Section 506 will begin after the sentence awarded under Section 354 has expired.

According to rights groups working in the area, the number of suicides by women has been rising over the past few years. More than five cases have been reported over the past two months. Activists say that many cases go unreported due to lack of police action, family honour and other reasons. They regretted that police do not attempt to investigate suicide cases.

Saima Munir, an activist, told DawnNewsTV that the suicide rate in mountainous regions like Chitral, Swat


...a valley and an administrative district in the Khyber Pakhtunkhwa Province of Pakistain, located 99 mi from Islamabad. It is inhabited mostly by Pashto speakers. The place has gone steadily downhill since the days when Babe Ruth was the Sultan of Swat...


and Hazara

...a grouping of Dari-speaking people of Sino-Tibetan descent inhabiting Afghanistan and Pakistain. They are predominantly Shia Moslems and not particularly warlike, which makes them favored targets...


division is higher than urban areas. She described the situation in Chitral as particularly "alarming".


Posted by: Fred || 06/20/2019 00:00 || Comments || Link || E-Mail|| [6463 views] Top|| File under:
Israel-Palestine-Jordan
Israel to process Gaza sewage with new pipeline – report
[IsraelTimes] NIS 15 million solution said in the offing to treat waste that has been spilling into Israel from the Paleostinian side of the border, polluting groundwater and creating an environmental hazard. With the

Hamas, a regional Iranian catspaw,

government struggling to run Gazoo
...Hellhole adjunct to Israel and Egypt's Sinai Peninsula, inhabited by Gazooks. The place was acquired in the wake of the 1967 War and then presented to Paleostinian control in 2006 by Ariel Sharon, who had entered his dotage. It is currently ruled with an iron fist by Hamaswith about the living conditions you'd expect. It periodically attacks the Hated Zionist Entity whenever Iran needs a ruckus created or the hard boyz get bored, getting thumped by the IDF in return. The ruling turbans then wave the bloody shirt and holler loudly about oppression and disproportionate response...
, the sewage treatment system there collapsed in 2017, resulting in thousands of cubic meters of raw sewage spilling into the Israeli side daily.

An interim solution had been to collect the sewage and pump it via the existing network to the treatment plant that serves Sderot and the surrounding communities, the report said. But the additional wastewater from the Paleostinian towns had overloaded the system and caused the sewage pipeline to burst, resulting in pollution and a foul odor on the Israeli side.

Work is expected to start this month on the new pipeline, which will run along the northern border between Gaza and Israel through agricultural fields and be connected to the regional sewage treatment plant on the Israeli side, the report said.

Israel will fund the NIS 15 million ($4 million) bill for the new sewage line by deducting the cost from the tax revenues it transfers to the Paleostinian Authority in the West Bank, Yedioth reported.


Posted by: trailing wife || 06/20/2019 01:31 || Comments || Link || E-Mail|| [6470 views] Top|| File under: Hamas
Government
Trump intends to appoint Kurdish woman as Ambassador to Bulgaria
[Rudaw] President Donald Trump

...Oh, noze!...
has announced "his intent" to nominate Herro Mustafa, a Kurd, to the post of US ambassador to Bulgaria, the White House said on Monday.

"Ms. Mustafa, a career member of the Senior Foreign Service, class of Counselor, is currently the Deputy Chief of Mission of the U.S. Embassy in Lisbon, Portugal," said the White House, in a

blurb

.

Mustafa began her tour in Lisbon in 2016. She previously served as Political Minister Counselor in New Delhi, India, as an Advisor in the Officer of the VP at the White House, and as Deputy Director of the Office of Afghanistan in the State Department.

Mustafa, 46, was born in Erbil. She and her family were political refugees and were resettled when Mustafa was a year old to Minot, North Dakota, where she grew up.

She earned a Bachelor of Science in Foreign Service from Georgetown University, studying national security and the Middle East, and graduated with a Masters of Public Affairs from Princeton University.

After university, Mustafa joined the Foreign Service in 1999, serving in Athens, Beirut, and Washington, D.C.

She became the Coalition Provisional Authority Governorate Coordinator for Nineveh, based in djinn-infested Mosul
... the home of a particularly ferocious and hairy djinn...
, where she managed a team of US Service officers, military officers and contractors, as well as overseeing the US Agency for International Development contractors.

She is the recipient of the Matilda W. Sinclaire Award for Excellence in Foreign Language, the announcement said.

She speaks nine languages, including Arabic, Russian, Hindi, and Farsi, according to the White House.
Posted by: trailing wife || 06/20/2019 00:00 || Comments || Link || E-Mail|| [6461 views] Top|| File under:
Who's in the News
30
[untagged]
6
Islamic State
6
Taliban
6
Govt of Iran
3
Govt of Iran Proxies
3
Moslem Colonists
2
Hamas
2
Commies
2
Govt of Pakistan
2
Houthis
1
Tin Hat Dictators, Presidents for Life,
1
al-Shabaab (AQ)
1
al-Qaeda
1
Narcos
1
Sublime Porte
1
al-Nusra
1
Thai Insurgency
1
Govt of Pakistain Proxies
Bookmark
E-Mail Me
The Classics
The O Club
Rantburg Store
The Bloids
The Never-ending Story
Thugburg
Gulf War I
The Way We Were
Bio
Merry-Go-Blog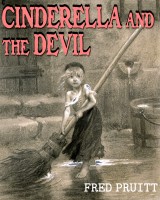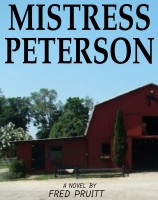 On Sale now!


A multi-volume chronology and reference guide set detailing three years of the Mexican Drug War between 2010 and 2012.

Rantburg.com and borderlandbeat.com correspondent and author Chris Covert presents his first non-fiction work detailing the drug and gang related violence in Mexico.

Chris gives us Mexican press dispatches of drug and gang war violence over three years, presented in a multi volume set intended to chronicle the death, violence and mayhem which has dominated Mexico for six years.
Click here for more information


Meet the Mods
In no particular order...


Steve White
Seafarious
Pappy
lotp
Scooter McGruder
john frum
tu3031
badanov
sherry
ryuge
GolfBravoUSMC
Bright Pebbles
trailing wife
Gloria
Fred
Besoeker
Glenmore
Frank G
3dc
Skidmark
Alaska Paul



Better than the average link...



Rantburg was assembled from recycled algorithms in the United States of America. No trees were destroyed in the production of this weblog. We did hurt some, though. Sorry.
54.211.101.93

Help keep the Burg running! Paypal: