Africa Subsaharan
'I'm Saddened by the White Man's Emasculation': An African Sets the Record Straight
[PJ] Since the 1990s, Tigori has vigorously denounced the political class ruining his country, and the general lack of prospects compelling Africans to leave their countries in droves, in search of a better future.

Welfare Europe is a powerful magnet for the thousands who keep washing up on its shores, lured by the promises of this new Eldorado*. Meanwhile, the exodus causes standards of living to decline steadily back home, as well as human safety and the value of human life itself, often reduced to that of merchandise.

It saddens me to see the white man too emasculated to put up any resistance

Regarding Europe, Tigori warns that uncontrolled migration from the South to the North shore of the Mediterranean may destabilize it beyond repair and that ethnic wars could well be looming on the horizon.

"It saddens me", he says," to see the white man beating his breast over and over, too emasculated to put up any resistance to people who've come to threaten him on his own doorstep". He believes that a toxic mix of guilt, "human rightsism", political naivety and crass ignorance of History have a debilitating effect on Europeans' capacity to fight the invasion.

He accuses the corrupt African leaders of destroying the lives of hundreds of millions of human beings in all impunity but is equally critical of the ideologues who are paving the way for them. They should stop blaming it all ‐ slavery, the slave trade, colonialism, neocolonialism, and racism ‐ on a forever repentant Europe, which now has to carry the burden of this mass immigration to atone for its supposed sins against Africa.

Tigori explains how the History of black Africa from the 15th to the 20th centuries has intentionally been falsified in the 1940s by Stalinist strategists and their Communist followers, whose covert aim it was to tarnish the image of Western European nations, in order to drive them out of their colonial possessions and take their place. Up until now, that is 30 years after the collapse of the Soviet Union, the lies have stuck.

He has harsh words, too, for fake humanists and do-gooders, wolves in sheep's clothing who jump on the humanitarian bandwagon to better conceal their motives. These predators are deft at playing gullible public opinion like a fiddle, while reaping juicy profits in their smuggling rings and transnational underground networks.

The myth the author debunks is twofold. No, Europe is not responsible for the practice of slavery in black Africa, nor is it guilty of colonial crimes. And, no, Africans did not allow themselves to be enslaved or colonized as "poor hapless victims".



Skipping down to the bottom line and actual causes.



The problems of postcolonial Africa, concludes Tigori, can neither be blamed on the historical myth of its colonial enslavement, nor on the present-day myth of Europe's racism, xenophobia or white supremacism.

They should rather be attributed to its local elites who continue to betray the masses through their lawlessness, corruption, nepotism, lack of economic rationality, widespread mismanagement and more. Since 1960, he says, bloodthirsty African dictators who looted their countries have done much more harm to their people than the European colonial masters.

Posted by: Besoeker || 01/16/2020 06:57 || Comments || Link || E-Mail|| [320 views] Top|| File under:
What a lost prison manuscript reveals about the real Nelson Mandela
From 2014, but no less interesting. Though the speculation of what President Obama would have thought if he'd know the truth about Mr. Mandela's Soviet connections strikes an odd note half a decade later.
[Spectator] This is a story about Nelson Mandela, and it begins on Robben Island in 1974. Prisoner number 466/64 is writing up his life story, working all night and sleeping all day. Finished pages go to trusted comrades who write comments and queries in the margins. The text is then passed to one Laloo Chiba, who transcribes it in 'microscopic' letters on to sheets of paper which are later inserted into the binding of notebooks and carried off the island by Mac Maharaj when he is released in 1976.


So, a 'Secret'. If you wonder why, read on.

Outside, the intrepid Mac turns the microscopic text into a typescript and sends it to London, where it becomes the Higgs boson of literary properties, known to exist but not seen since it passed into the hands of the South African Communist Party, or SACP, in 1977. Years pass; the mystery deepens. Mandela goes from being an obscure South African prisoner to possibly the most famous living human, subject of global adulation and a ghostwritten autobiography that sells 15 million. His cult is such that prints of his hands are sold for thousands, and yet the prison manuscript stays missing. Until last week, when Professor Stephen Ellis of the University of Leiden sent out an email saying: 'You'll never guess what I've just found in the online archive of the Nelson Mandela Centre of Memory.'

So yes, the lost manuscript has come back to us and, with it, a range of fascinating questions. Why was it not published earlier? Why did it surface now? And above all, what light does it shed on Mandela's Awkward Secret, first reported by Professor Ellis in 2011?


There's More!
...and it kind of goes along with what we already knew about him (or most of us anyway)
Posted by: Mullah Richard || 01/16/2020 00:00 || Comments || Link || E-Mail|| [326 views] Top|| File under: Commies
Britain
Maitra: Harry is another Diana-Narcissist: All Noblesse, and Zero Oblige
[Federalist] How Prince Harry Turned Into Lena Dunham: Composure and class, stoic fortitude, and a sense of duty are not due to bloodline or money. Some people naturally possess them, and some can attain them through discipline, but most do not.


If they'd let him have a career in the army instead of bringing him home to do meaningless goodwill photo ops around the empire while waiting to see if his brother was knocked out of the heirship, none of this would have happened.
Posted by: Lex || 01/16/2020 00:00 || Comments || Link || E-Mail|| [317 views] Top|| File under:
Economy
Nobody Makes Money Like Apollo's Ruthless Founder Leon Black
[Bloomberg Business Week] Leon Black, the most feared man in the most aggressive realm of finance, wants you to know he's misunderstood. Not about the feared part‐that much is indisputable.

Black built his company, Apollo Global Management Inc., by buying struggling businesses with huge piles of debt at bargain-basement prices, imposing austerity measures on the staff, and extracting huge dividend payments and management fees. Many of Apollo's most lucrative deals have been from companies other firms wouldn't go near, and Black is concerned this has left him with a reputation for taking on inordinate risk. "We've actually made our most money during recessions," he says, growing agitated. As his face reddens over his blue Hermès tie, his incongruously soft voice rises by an octave, and he stabs a pile of printed-out emails with an eraserless No. 2 pencil. "Everybody else is running for the doors, and we're backing up the trucks."

The most recent recession, triggered by the 2008 financial crisis, created an unprecedented opportunity for private equity firms, and few have taken better advantage than Apollo, Wall Street's apex predator. During the past 10 years, its assets grew sixfold, to more than $320 billion. Black has amassed a personal fortune of $9.5 billion. Now 68, he became chairman of New York's Museum of Modern Art in 2018, a coronation of sorts among the wealthiest of the wealthy. His office, which is guarded by a display of antique French long guns and has spectacular views of Central Park, is just above that of Henry Kravis, the most infamous corporate raider of the 1980s.

Who bears the risk in situations where Black is involved is an interesting question. A private equity takeover can involve deep payroll cuts, massive asset sell-offs, and taking on dangerous levels of debt. The process can mortally wound a company and trigger zero-sum fights over the corpse. Even if you don't know Apollo, you know its targets: Caesars casinos, Claire's jewelry stores, Linens 'n Things, all purchased just before the financial crisis and driven to bankruptcy under Black's watch. That's not always the outcome, but when it is, creditors are on the hook. Apollo, known for guarding its hoard, usually manages to walk away richer.
Posted by: Besoeker || 01/16/2020 08:11 || Comments || Link || E-Mail|| [2923 views] Top|| File under:
More Than A Quarter Of Prospective Millennial Home Buyers Have Less Than $1,000 Saved
[Zero] In one of the most comprehensive reports we've seen about millennial attitudes toward home buying, Clever surveyed 1,000 millennials to discern their thoughts about homeownership as part of the company's second annual "Millennial Home Buyer Report."

And what they found - while not exactly surprising - certainly speaks to the difficulties that millennials are facing compared with their predecessors: 84% of millennials believe that owning a home is a critical part of the American dream. This is true, despite the fact that the number of millennials who own homes is 10% lower than the number of Gen Xers who owned homes at the same age.


Posted by: Besoeker || 01/16/2020 03:29 || Comments || Link || E-Mail|| [289 views] Top|| File under:
Great White North
Unskilled foreigners seek move to Canada
[The Beaverton] A British and American couple, both unemployed, are seeking to emigrate to Canada despite having no real skills to offer the country, early reports indicate.


lord garth submitted the same article this morning, commenting:

btw, nice to see that Canada now has multiple satire websites
thebeaverton and
frankmag.ca

The US leads on this with
TheOnion
Babylonbee
thederringer
GensiusTimes
Scrappleface

and many others
Posted by: Bright Pebbles || 01/16/2020 00:00 || Comments || Link || E-Mail|| [174 views] Top|| File under:
Home Front: Politix
With medieval conditions in California, Gov. Newsom looks back to the old Poor Laws
[American Thinker] California was once called "the Golden State." It has a mellow climate; its agricultural industry was "the fruit basket of America"; San Francisco was "the City that Knows How"; Los Angeles was the "City of Dreams"; and the Sierra mountain range, one of the most beautiful in the world, was a summer and winter pleasure paradise. That's the California in which I grew up.

The current California isn't quite so nice. The climate is still lovely, but the agricultural industry has been struggling because of environmental concerns over the Delta Smelt, a small fish.

Regularly occurring droughts, which are part of California's natural cycle, are proving devastating, mostly because California has refused to upgrade its water system in the last 60 years, even as the population almost doubled. The new plan is to limit people to 55 gallons a day, which gives them a choice on many days between cleaning their clothes and cleaning themselves.

Punishing taxes and regulations routinely drive businesses (AKA employers) out of the state.

Those are all bad things, but what people really know about California today is that it has a homeless problem ‐ 156,000 homeless people, to be specific. Tucker Carlson spent a week looking at the way in which San Francisco, once one of the world's most beautiful cities, has seen its quality of life collapse under the weight of the homeless. Los Angeles has vast tent cities that have become breeding grounds for medieval disease, while Sacramento is overrun with rats.

But fear not! Governor Gavin Newsom has a plan. He wants to amend the California constitution to mandate that all cities and counties must provide housing and shelter enough for every homeless person within the region:
Posted by: Besoeker || 01/16/2020 03:32 || Comments || Link || E-Mail|| [316 views] Top|| File under:
Michael Moore Laments 'The Sad Downfall of Elizabeth Warren'
[Free Beacon] Michael Moore, the multi-millionaire socialist filmmaker best known for losing a bunch of weight, could not contain his anguish over the recent campaign spat between Sens. Elizabeth Warren (D., Mass.) and Bernie Sanders (I., Vt.).

In the most recent episode of Moore's podcast, Rumble, the filmmaker lamented "the sad downfall of Elizabeth Warren" and expressed his despair and disbelief that the candidate would promote such a "malicious lie" about Sanders.

"Any of us who have known Bernie forever know automatically, we don't even have to hear him denying it, that there's no way he would say this because there's no way he thinks that," said Moore, who recalled being "paralyzed" earlier this week after reading the CNN report accusing Sanders of telling Warren he did not think a woman could be president.
Posted by: Besoeker || 01/16/2020 02:59 || Comments || Link || E-Mail|| [286 views] Top|| File under:
The Dems Could Bern It All Down
It's Kurt time


[TownHall] - Communist curmudgeon Bernie Sanders is having his moment, threatening to actually win some of the early primaries and maybe even the nomination. This is bad, at least for the Democrats, since the idea of a weird crusty admitted socialist as their candidate is problematic ‐ the problem being Americans aren't insanely stupid enough to elect this guy president.

We hope.

Also note that I am excluding Vermont, New York and California from that statement, if you have somehow confused those mutant provinces with America.

...Gropey Joe is collapsing, and we still have not seen the full effect of what happens when America gets a load of his loser son, the $50,000 a month stripper impregnator. Once Joe takes his first real body blow, he's going down.

Heap Big Hack is the one trying to get as close to Sanders as she can without going full socialist ‐ never go full socialist ‐ but she's flailing. Recently she decried our shameful failure to respond to America's greatest crisis, that boy criminals pretending to be girl criminals still have to go to boy jails instead of girl jails.

...And there's Pete Buttigieg, the Hero of Kandahar, the Moses of the Midwest. That pretentious little doofus. Never has someone had so much self-esteem and so little reason for it. Let's put it this way ‐ if the Democrat primary was Hogan's Heroes, Pete Buttigieg would assume he was Bob Crane but he would really be Larry Hovis.

...We could hope that the nomination of Bernie would lead the Democrats to a massive electoral repudiation that would spark a long-overdue re-think of the Democrat Party's drift to the far left. That seems the most likely result. But imagine if Sanders won. If you are one of the two nominees, you have a shot at it, as Donald Trump proved.

...So, Sanders could win. Now it gets really scary. Him with executive power. Shiver. Think of his administration, a motley collection of weirdos, trustafarians, hipsters, professors, and beret-topped activists. Look at that psycho from Iowa Project Veritas exposed. It would be a socialist Freaknik.

What would these cadres of Bernie Bros with some power do? Nationalization of businesses. Giveaways to freeloaders, paid for by all his new taxes. If you want your health care run by a guy who never had a job until those idiots in Vermont elected him, vote Bernie. Say "Bye" to free speech, freedom of religion, and your guns. Our enemies would be emboldened, our allies betrayed, our military ruined, and our economy destroyed. But hey ‐ maybe Bernie Sanders is the one guy in all of human history talented enough to make socialism work.

And, if he keeps true to the form of his idols, he would try to turn the full power of the government against anyone who objects. But gee, lucky our federal law enforcement, intelligence, and tax agencies are packed with non-partisan professionals who would never, ever abuse their power and position to help a Democrat politician go after his opponents!

Posted by: g(r)omgoru || 01/16/2020 01:41 || Comments || Link || E-Mail|| [188 views] Top|| File under:
Who's in the News
24
[untagged]
7
Sublime Porte
4
Arab Spring
4
Govt of Iran
3
Moslem Colonists
3
Islamic State
3
Govt of Pakistan
2
Commies
1
Taliban
1
Govt of Iran Proxies
1
Govt of Saudi Arabia
1
Govt of Sudan
1
Hamas
1
Muslim Brotherhood
1
Narcos
Bookmark
E-Mail Me
The Classics
The O Club
Rantburg Store
The Bloids
The Never-ending Story
Thugburg
Gulf War I
The Way We Were
Bio
Merry-Go-Blog
Hair Through the Ages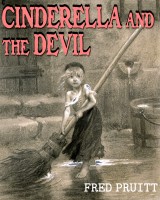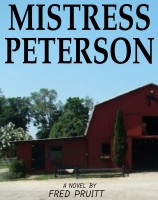 On Sale now!


A multi-volume chronology and reference guide set detailing three years of the Mexican Drug War between 2010 and 2012.

Rantburg.com and borderlandbeat.com correspondent and author Chris Covert presents his first non-fiction work detailing the drug and gang related violence in Mexico.

Chris gives us Mexican press dispatches of drug and gang war violence over three years, presented in a multi volume set intended to chronicle the death, violence and mayhem which has dominated Mexico for six years.
Click here for more information


Meet the Mods
In no particular order...


Steve White
Seafarious
Pappy
lotp
Scooter McGruder
john frum
tu3031
badanov
sherry
ryuge
GolfBravoUSMC
Bright Pebbles
trailing wife
Gloria
Fred
Besoeker
Glenmore
Frank G
3dc
Skidmark
Alaska Paul



Better than the average link...



Rantburg was assembled from recycled algorithms in the United States of America. No trees were destroyed in the production of this weblog. We did hurt some, though. Sorry.
18.208.202.194