-Short Attention Span Theater-
Urban walking isn't just good for the soul. It could save humanity
[Guardian] I'm exaggerating, but only slightly. Understanding how cities are put together is vital, given more than half of us live in them.

It probably says something about me that, while I retain no memory of the first time I successfully walked the 15 miles from central London to my childhood home in Essex, I remember my first failure in excruciating detail. It was late October, the week before I started my first proper job and, not then being in the habit of gainful employment, I got up late and accidentally didn't set out until the afternoon. Then I stopped for a lengthy coffee at Mile End, a district whose very name should have been a useful clue that I'd barely got started. I eventually gave up, freezing and damp, in Ilford, a suburb that borders Romford, which, I reasoned, meant I'd nearly made it. I hadn't.

I didn't know it then, but that walk was an early symptom of a mania that was to gradually swallow up my free time. I've since done that route so often that I've grown bored with it ‐ there's only so much joy to be had from a long march through Chadwell Heath ‐ but I've branched out, walking the Thames and the Lea rivers, various tube lines and completing the assorted routes recommended by Transport for London. Once I'd exhausted those, I took to getting trains out to far-flung stations and then simply walking back. I've done the same in other cities, too, walking aimlessly around the streets of Montreal and Manchester, Chicago and Coventry. I even tried walking in Doha, though I fear I may be the only person in the whole of human history to have attempted it, and I regretted it exactly as swiftly as you'd think I would.
Posted by: Besoeker || 08/22/2018 04:50 || Comments || Link || E-Mail|| [10797 views] Top|| File under:
Afghanistan
He's Despised, He's Reviled, But Erik Prince Has A Point About Afghanistan
[Forbes] Erik Prince is back, publicizing his plan for the Afghan war that is both heretical and worth considering. For those unfamiliar with the name, Prince founded the security company, Blackwater, which provided private security details in Iraq. He claimed never to have lost the client, but the company was accused of atrocities, particularly a 2007 incident in Baghdad where 20 people were killed. To say he is controversial would be an understatement.

Last year, Prince proposed a plan to the administration to create a "viceroy" in Afghanistan and to transfer most support activities to long-serving contractors, including the advising of Afghan forces and the conduct of air operations. This was highly controversial, both because of Prince personally and because the military opposed turning so many of its customary functions over to contractors. The plan was thought to be dead. However, it has resurfaced recently, with Prince holding a series of interviews and getting some media attention.

Why would anyone pay attention now? He has an opening because of the president's frustration with the continued stalemate in Afghanistan and the military' lack of a clear plan for concluding the conflict. A year ago, the president laid out his plan for Afghanistan, which included about 6,000 more troops above the Obama level of 9,000, and fewer restrictions on military operations. The president repeatedly talked about "winning". It's now a year later, and victory looks no closer than it has in the previous 17 years of the war. Indeed, Afghan security forces recently lost and then re-took the town of Ghazni at great cost, part of the see-saw war that has been going on for years. The president had wanted to get out entirely, and now he's probably feeling trapped.

It's not clear that the military has a plan to "win" or even to withdraw after achieving some minimal goals, like establishing a government that will not permit terrorist attacks on the United States. Prince offers three things that could be very useful:

First, he recommends unity of command. His term "viceroy" is unfortunate because of the connotations of colonialism, but the notion that one person should be in charge of the U.S. effort makes some sense. Whether it's possible to bring together all the elements of government, particularly the departments of Defense and State, is unclear, but it's worth exploring.
Posted by: Besoeker || 08/22/2018 13:54 || Comments || Link || E-Mail|| [10797 views] Top|| File under:
Britain
Prisoners Demand Home Office Payment for Running Prison
[News Biscuit] Prisoners are demanding that the Home Office formalises the long standing arrangement whereby they run all of Britain's prisons, and pay them for labour that has hitherto been done for free. 'It's really hard work, running a prison' said Big Ron, currently serving 10 years for armed robbery, as de-facto acting governor of B wing of Birmington prison and a variety of recreational substances to eager customers 'But if those G4S w*nkers can manage to get paid for not running this dump, then me and my mates should get paid for doing it, even if it is a complete shit-hole. After all, we ain't goin' to get very rich from jus' selling drugs to a load of fellow lags what ain't got no money.'

'And we gets f*ck-all help from the screws. The idle bastards jus' locks thes' selves in their office, cowerin' an' wimperin'. It's not even as though they'd come to any harm if they came out an' tried lookin after us. Well, not much harm. If they is co-operative, know what I mean?'

'But the stress of running a prison criminals is beginnin' to get to me' he concluded. 'It's enough to drive you to drink ‐ or drugs.'

NewsBiscuit was launched by John O'Farrell in September 2006 with the noble aims of eradicating global poverty, creating a lasting peace in the Middle East and providing a daily dose of humour to bored people at work. And in many respects we have already achieved so much more.
Posted by: Besoeker || 08/22/2018 05:16 || Comments || Link || E-Mail|| [10794 views] Top|| File under:
Economy
George Will Is Wrong about the Economy
[National Review] Conditions now are fundamentally different from 2008.

George Will's recent syndicated column, "America Is Overdue for Another Economic Disaster," puts me in the painful position of having to decide if I want to ignore a topic that should not be ignored, or if I want to take on one of the great op-ed writers of all time. I am not sure I have disagreed with even three columns George has written over the decades I've been reading him, and I hold him in extraordinarily high regard. But his stab at economic fearmongering warrants a response.

The article serves as a compilation of the most commonly uttered refrains from market bears about the current stock market and economy: that this bull market is the longest ever, that a Lehman Brothers‐like collapse is around the corner, that this economic expansion is long in the tooth, and that deficits and debt stand to blow us to smithereens. As is usually the case, even with many writers who are but a fraction as smart and gifted as George Will, the argument comes by blending technically accurate factoids with deceiving or poorly nuanced conclusions.

And the melodrama of appeals to the memory of Lehman Brothers ("Those who see no Lehman-like episode on the horizon did not see the last one," writes Will) manages to whip readers into a perfect frenzy of fear and usually irrational behavior.

Let's be clear. If the basic point of the piece were merely to point out the rather obvious fact that President Trump's claims that this is "the greatest economy we have ever had" are patently absurd, there would be no beef. The president's boasts do fail to pass the math test, since, as Will points out, we have had 101 quarters since 1947 as strong or stronger as the one we just finished. The fact that politicians exaggerate facts and figures to their benefit is where the word "spin" comes from, even if this president seems to be particularly fond of the practice. My concern with Will's article is not that he wants to correct the administration's claims about the strength of the economy.
Posted by: Besoeker || 08/22/2018 05:25 || Comments || Link || E-Mail|| [10794 views] Top|| File under:
The Grand Turk
Anti-US virtue signaling in Erdogan's Turkey
[Rudaw] This past week witnessed some colorful virtue signaling by patriotic Turks and supporters of President Sultan Recep Tayyip Erdogan the First

... Turkey's version of Mohammed Morsi but they voted him back in so they deserve him. It's a sin, a shame, and a felony to insult the president of Turkey...
. As part of the continuing spat between The Sick Man of Europe Turkey


...the only place on the face of the earth that misses the Ottoman Empire....


and the United States over the imprisonment of American pastor Andrew Brunson and punitive US tariffs on Ottoman Turkish steel and aluminum, Erdogan told his people to shun US dollars and products such as the Apple iPhone.
Continued on Page 49
Posted by: trailing wife || 08/22/2018 00:00 || Comments || Link || E-Mail|| [10795 views] Top|| File under: Sublime Porte
Home Front: Politix
Obama Was Accused of Offering Hush Money to Jeremiah Wright... and No One Cared
[PJ] Yesterday's news that President Trump's former lawyer Michael Cohen pleaded guilty in federal court and accused Trump of committing a federal crime by directing him to pay hush money to two women "for the principal purpose of influencing the election" was definitely shocking. According to Cohen and his attorney, Trump violated campaign finance laws by allegedly directing Cohen to make these hush money payments. This point had me confused.

For the moment, let's put aside the obvious problems with Cohen's credibility and assume he's telling the truth. According to a Reuters article about the Cohen pleas:

Under U.S. election law, campaign contributions, defined as things of value given to a campaign to influence an election, must be disclosed. A payment intended to silence allegations of an affair just before an election could constitute a campaign contribution, which is limited to $2,700 per person per election, some experts said.
So, let's review... A payment to silence someone from making potentially damaging statements "could constitute" a campaign contribution according to "some" experts? There's clearly a significant amount of subjectivity here. But, here's the thing: if everything went down as Cohen says it did, then why wasn't Obama held to the same standard?

That's right, Barack Obama also offered an individual hush money "for the principal purpose of influencing the election," but you probably never heard about it. It wasn't to silence a mistress though, it was to silence his former pastor, Jeremiah Wright. Wright's inflammatory, anti-American rhetoric caused Obama significant headaches during his first presidential campaign, and he tried to contain the damage to protect his chances of winning the White House.

Edward Klein broke the story in the New York Post on May 13, 2012‐the same year Obama was reelected‐that Obama's team tried to buy Wright's silence during the 2008 campaign. According to Wright, he was offered $150,000 through an Obama intermediary (one of Obama's closest friends), and Obama himself tried to persuade him to keep quiet.
Posted by: Besoeker || 08/22/2018 14:47 || Comments || Link || E-Mail|| [10795 views] Top|| File under:
Nancy Pelosi's Last Chance
[The American Conservative] Her caucus is clamoring for her head. If the Democrats lose this year, they just might get it.

Most of the commentary surrounding the 2018 midterm election season is‐surprise, surprise‐about Donald Trump. After every special election, whether a Democrat wins or a Republican, prognosticators and pundits habitually steer the conversation towards what the result says about Trump's longevity. A loss by a Republican in a district Trump won in 2016 is packaged as a political win for the Democrats. And a GOP win in a competitive race is interpreted as a blow to the Resistance movement.

But the 2018 midterms are not all about Trump. There is another senior politico whose record is on the ballot: House Democratic Leader Nancy Pelosi.

The San Francisco congresswoman is everything the modern Republican Party hates. She's West Coast, representing one of the most liberal states in the country. She helped push the Affordable Care Act across the finish line in 2010 without a single GOP vote. She raises boatloads of cash for Democratic candidates and progressive causes: a source told CNN that Pelosi has raised $91 million for the Democratic Congressional Campaign Committee in this election cycle, a pile of cash that would make the Clintons envious. And she led Democrats back into the House majority in 2006 after 12 years in the political wilderness.
Posted by: Besoeker || 08/22/2018 05:11 || Comments || Link || E-Mail|| [10794 views] Top|| File under:
Sen. Paul Makes Another Attempt to Defund Planned Parenthood
[Townhall] Sen. Rand Paul (R-KY) filed an amendment to the Senate appropriations package for Defense, Labor, Health and Human Services, and Education that would defund Planned Parenthood, the nation's largest abortion provider.

"One of the top priorities for a Republican Congress that professes pro-life values on the campaign trail should be to stop taxpayer funding for abortion providers," he said in a statement Friday. "This is our chance to turn our words into action, stand up for the sanctity of life, and speak out for the most innocent among us that have no voice."

Planned Parenthood has performed 321,384 abortions over this past year, according to their latest annual report and received about $543.7 million in federal funding.
Posted by: Besoeker || 08/22/2018 04:20 || Comments || Link || E-Mail|| [10794 views] Top|| File under:
Home Front: WoT
The 'Red' Paved the Way for the 'Green': Minnesota Case Study Uncovers Hard-Left Roots of Islamic Surge
[CenterForSecurity] As tens of thousands of Sharia-supremacists convene in Minneapolis/St. Paul's Minnesota Vickings' stadium for a two-day "show of power," the context for such a demonstration – and its implications – is urgently needed. Fortunately, a new Center for Security Policy Occasional Paper by author and filmmaker Trevor Loudon explains how Muslims intent on fundamentally transforming America have achieved an ominous beachhead in Minnesota, thanks in large measure to that state's long-dominant radical left.

Mr. Loudon's "Red Minnesota: How a State's Communist Roots Produced the Hard-Left Politics that is Enabling Its Burgeoning Sharia-supremacism" reveals a chilling reality: The "Land of Lakes" has become one of the most Islamized states in the Union because it is one of its most socialist states. A man who personifies this "Red-Green axis" is the Marxist and Muslim Brotherhood-tied Keith Ellison, the first Muslim elected to Congress in 2006 who has just won the Democratic nomination for the state's Attorney General. His candidacy has become a crucible for the further coalescing of the far-left and Sharia-supremacist movements into one great stream dedicated to undermining and eventually supplanting the traditions of political freedom, Western values and religious tolerance.
Posted by: newc || 08/22/2018 00:00 || Comments || Link || E-Mail|| [10795 views] Top|| File under: Muslim Brotherhood
Science & Technology
'Yoni Steaming'... go ahead, tell me they're not NUTS !
[BBC] The alternative therapist who steams women's vaginas. Claire Stone has steamed her own vagina for eight years and now offers the practice of "yoni steaming" to other women.

The Cheshire based alternative therapist says it may help with issues such as periods and fertility, although doctors say there's no evidence for the benefits.
Posted by: Besoeker || 08/22/2018 03:36 || Comments || Link || E-Mail|| [10794 views] Top|| File under:
Terror Networks
The next phase in the war against Daesh
[ARABNEWS] The uncovering of a terrorist cell in the Jordanian city of Salt, west of the capital Amman, two weeks ago ‐ a day after a homemade bomb went kaboom! in a police patrol car in a neighboring town, killing one policeman and injuring six others ‐ was a stark reminder that, while the war against

ISIS

in Syria and Iraq may be entering its final chapter, the fight against extremism has a long way to go.

The storming of a building where members of the terrorist cell were entrenched resulted in the deaths of four security personnel and three suspected terrorists, whose bodies were found in the remains of a building that they blew up during the confrontation. Five suspects were also tossed in the slammer
Yez got nuttin' on me, coppers! Nuttin'!
. Dozens of civilians

were maimed

in the process.
Continued on Page 49
Posted by: Fred || 08/22/2018 00:00 || Comments || Link || E-Mail|| [10795 views] Top|| File under: Islamic State
Home Front: Culture Wars
Who Really Killed Liberalism?
Think pieces mourning the fall of multiculturalism drift through the fetid pool of the media and its smaller foreign policy pond is afloat with almost as many pieces mourning the multinational order.

In these revisionist histories, the resurgence of racial tribalism among Trump voters in the heartland and explosions of anti-immigrant sentiment in Europe (aided by the ubiquitous vast Russian conspiracy) did in the great multinational and multicultural projects. Brexit and Trump killed the liberal order. Wealthy right-wingers and the Russians had secretly financed a campaign to undermine human progress.

Nonsense.

Trump and Brexit were responses to the collapse of liberalism. The collapse was accelerated when supposedly liberal political movements on both sides of the ocean endorsed two tribalisms. On the European side of the ocean, the EU tossed aside its post-national pose to back Muslim tribalism and its mass migration at the expense of the nation-state. On the American side, the Democrats abandoned even the pretense of believing in equality to fully embrace the pettiness of tribal identity politics.


Posted by: g(r)omgoru || 08/22/2018 04:56 || Comments || Link || E-Mail|| [10794 views] Top|| File under:
A Third of Teenagers Don't Read Books for Pleasure Anymore
[TIME Health] A third of U.S. teenagers haven't read a book for pleasure in at least a year, according to a new survey from the American Psychological Association (APA). And it's not because they're too busy watching TV.

The research, published in the journal Psychology of Popular Media Culture, points to the continuing dominance of digital media among teenagers. Teen use of traditional media ‐ such as books, magazines and television ‐ has dropped off, while time spent texting, scrolling through social media and using other forms of digital media continues to increase, the survey says.

To reach their conclusions, APA researchers analyzed data from the Monitoring the Future study, an ongoing annual survey of around 50,000 eighth, 10th and 12th graders. The study included survey responses from 1976 to 2016.
Posted by: Besoeker || 08/22/2018 04:33 || Comments || Link || E-Mail|| [10796 views] Top|| File under:
Who's in the News
39
[untagged]
5
Islamic State
4
Sublime Porte
3
Commies
3
Moslem Colonists
3
Govt of Iran
2
al-Nusra
2
Govt of Pakistan
1
Fatah
1
Taliban
1
Govt of Syria
1
Muslim Brotherhood
1
Houthis
1
Hizb-i-Islami-Hekmatyar
1
Govt of Iran Proxies
1
Hamas
Bookmark
E-Mail Me
The Classics
The O Club
Rantburg Store
The Bloids
The Never-ending Story
Thugburg
Gulf War I
The Way We Were
Bio
Merry-Go-Blog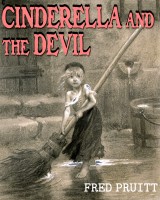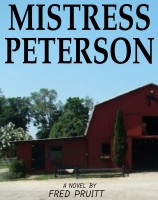 On Sale now!


A multi-volume chronology and reference guide set detailing three years of the Mexican Drug War between 2010 and 2012.

Rantburg.com and borderlandbeat.com correspondent and author Chris Covert presents his first non-fiction work detailing the drug and gang related violence in Mexico.

Chris gives us Mexican press dispatches of drug and gang war violence over three years, presented in a multi volume set intended to chronicle the death, violence and mayhem which has dominated Mexico for six years.
Click here for more information


Meet the Mods
In no particular order...


Steve White
Seafarious
tu3031
badanov
sherry
ryuge
GolfBravoUSMC
Bright Pebbles
trailing wife
Gloria
Fred
Besoeker
Glenmore
Frank G
3dc
Skidmark



Better than the average link...



Rantburg was assembled from recycled algorithms in the United States of America. No trees were destroyed in the production of this weblog. We did hurt some, though. Sorry.
3.238.118.80

Help keep the Burg running! Paypal: