Afghanistan
Hekmatyar Accuses Warring Groups Of Being An 'Enemy Of Islam'
[ToloNews]
Gulbuddin Hekmatyar
... who used to be known in intelligence circles as The Most Evil Man in the World but who now seems merely run-of-the-mill evil...
, leader of Hizb-e-Islami, on Tuesday said during an Eid prayer ceremony in Kabul that any

bad boy

group that continues this war and refuses to accept peace, is an enemy of Islam and the Afghan people.

Hekmatyar said such groups are fighting in Afghanistan on the orders of foreigners and for the interests of foreigners but blaming it on the presence of foreign troops in the country.

Hekmatyar's remarks come after President Ashraf Ghani

...former chancellor of Kabul University, now president of Afghanistan. Before returning to Afghanistan in 2002 he was a scholar of political science and anthropology. He worked at the World Bank working on international development assistance. As Finance Minister of Afghanistan between July 2002 and December 2004, he led Afghanistan's attempted economic recovery until the Karzais stole all the money. ..
's announcement on Sunday of a conditional ceasefire with the Taliban
...Arabic for students...
. Ghani said the ceasefire would be upheld if the Taliban reciprocated. However the Taliban has not responded.

"Anyone who continues the war and creates problems against peace, they are the enemy of people, religion and the country and are serving the foreigners," said Hekmatyar.

Hekmatyar also criticized Taliban's attacks on Ghazni city, especially attacks on residential areas.

Meanwhile sources said in the next two weeks Mullah Sher Mohammad Abbas Stanekzai, head of Taliban's Qatar

...an emirate on the east coast of the Arabian Peninsula. It sits on some really productive gas and oil deposits, which produces the highest per capita income in the world. They piss it all away on religion, financing the Moslem Brotherhood and several al-Qaeda affiliates. Home of nutbag holy manYusuf al-Qaradawi...
office, will attend a meeting in Moscow to discuss the Afghan

grinding of the peace processor

.

According to sources, no representative from Afghanistan will attend the Moscow meeting, but representatives from Iran, Pakistain, Russia and some other central Asian countries will attend.

"We hope that in this meeting they (Taliban) not only discuss their own demands, but also discuss the demands of the Afghan people," Anwar ul-Haq Ahadi, head of the New National Front of Afghanistan said.

Meanwhile sources close to Taliban confirmed that the group has been invited to the Moscow meeting and that representatives from the group will probably attend the meeting.

"I think Taliban's meetings and visits with foreign countries is a positive sign of the group's interest in peace talks," Sayed Akbar Agha, a former

Taliban Überstürmbannführer

said.

Hekmatyar also accused circles in government of interfering in the electoral commissions affairs.

"The electoral commissions weakness, lack of independence and unfair distribution of ID cards and stickers is fraud," said Hekmatyar.

The Presidential Palace however said President Ashraf Ghani issued an order barring government interference in electoral commissions' affairs.
Posted by: trailing wife || 08/22/2018 00:00 || Comments || Link || E-Mail|| [10793 views] Top|| File under: Hizb-i-Islami-Hekmatyar
Atta Noor Threatens To Boycott Elections
[ToloNews] The former Balkh governor also stated that since the end of the last ceasefire, over 7,000

Afghan cops

have been killed.


It's good to get a sense of the pace of things from time to time.

Former governor of northern Balkh province and CEO of Jamaat-e-Islami
...The Islamic Society, founded in 1941 in Lahore by Maulana Sayyid Abul Ala Maududi, aka The Great Apostosizer. The Jamaat opposed the independence of Bangladesh but has operated an independent branch there since 1975. It maintains close ties with international Mohammedan groups such as the Moslem Brotherhood. the Taliban, and al-Qaeda. The Jamaat's objectives are the establishment of a pure Islamic state, governed by Sharia law. It is distinguished by its xenophobia, and its opposition to Westernization, capitalism, socialism, secularism, and liberalist social mores...
party Atta Mohammad Noor on Tuesday warned that "if transparency of the elections is not guaranteed, we will boycott the elections."

Addressing Mazar-e-Sharif residents, during his Eid message, Noor said: "For the last time I am announcing to all friends, who are leaders of the government, to take my words seriously."

"If you do not bring reforms in all of Afghanistan or major parts of the country and do not accept the demands of the political parties over bringing of changes in the election system or voting system, including a biometric system, we will boycott your election," he said.

Noor said if their demands are not met and election transparency is not guaranteed the political parties will call for the resignation of government leaders and install an interim government.

He also said the Taliban
...Arabic for students...
has benefited from government's first ceasefire ‐ in June ‐ over Eid al-Fitr.

Although he welcomed efforts being made to bring peace to the country, he said that the June ceasefire enabled Taliban members to infiltrate cities.

Noor claimed that since the end of the Eid ceasefire, on June 29 "over 7,000

Afghan cops

were martyred".

He said Taliban entered cities during Eid and "they brought weapons with them."

In the meantime, residents of Balkh welcomed President Ashraf Ghani

...former chancellor of Kabul University, now president of Afghanistan. Before returning to Afghanistan in 2002 he was a scholar of political science and anthropology. He worked at the World Bank working on international development assistance. As Finance Minister of Afghanistan between July 2002 and December 2004, he led Afghanistan's attempted economic recovery until the Karzais stole all the money. ..
's conditional ceasefire announcement and also called on Taliban to renounce violence.

Meanwhile,


...back at the pound, the little lost dog had finished eating the rat terrier...


the provincial police chief Gen. Abdul Raziq Qaderi said that "all highways and mosques are under heavy protection by security forces."

Despite Mazar having been quiet on the first day of Eid-al-Adha, the same could not be said for Kabul.

At about 9am,

Death Eaters

launched a rocket attack on the city, also targeting the Presidential Palace, while President Ashraf Ghani was delivering his Eid message.

Officials said earlier at least 12 rockets were fired but later stated they had found the remains of at least 20 rockets. Kabul residents said they counted 22.
Posted by: trailing wife || 08/22/2018 00:00 || Comments || Link || E-Mail|| [10793 views] Top|| File under:
Europe
Italy allows docking of ship with migrants
[DAWN]

Italia

will let its

coasties

ship carrying 177 migrants colonists it rescued on the high seas five days ago dock in Sicily, Transport Minister Danilo Toninelli said on Monday, ending a standoff with Malta over where it should disembark.

The European Commis­sion also said it was working on a solution to share out of the migrants colonists aboard the Diciotti with

Italia

's EU partners after a request from

Italia

's foreign ministry the previous day.

"The Diciotti ship will dock in Catania," Toninelli said on Twitter without specifying when. "Now Europe

...also known as Moslem Lebensraum...
must hurry to do its part." Since taking office in June,

Italia

's Interior Minister Mat­teo Salvini and Toninelli have toughened the stance on allowing ships to dock in the country's ports at a time of rising anti-immigration sentiment in

Italia

. The Dici­otti picked up 190 migrants colonists on Wednesday from an overcrowded boat.

The

coasties

quickly evacuated 13 of them to

Italia

for medical treatment, but instead of bringing the rest to shore, the Diciotti stayed in international wat­ers while Rome insisted that Malta should take them.


Posted by: Fred || 08/22/2018 00:00 || Comments || Link || E-Mail|| [10793 views] Top|| File under: Moslem Colonists
Knife attacker in Spain was suicidal — source
Monday's excitement accomplished two things: 1) suicide by cop, so much easier than doing the deed oneself, and 2) instead of going to Hell for the sin of homosexuality, Paradise is promised for being killed while jihading.

[IsraelTimes] A man

rubbed out

as he attacked a Spanish

cop shoppe

had come out as gay and wanted to commit suicide, a source close to the probe says Tuesday based on testimony of the assailant's ex-wife.

Abdel Wahab Taib,


...or in the An Nahar version of his name, Abdelouahab Taib...

a 29-year-old Algerian man, invoked the name of Allah during the assault early Monday in the town of Cornella de Llobregat near Barcelona.

Authorities are treating the incident as a "terrorist attack" although the source, who refuses to be named, says "there don't appear to be any signs of jihadism."

According to the source, Taib's ex-wife, a Spaniard who reportedly converted to Islam after meeting him, told police he had recently told her he was homosexual.

"She said they had separated, that he had revealed his homosexuality and that he was disturbed about how that fit in with the

Moslem

religion," the source says.

"We're putting this down to confusion, a suicide attempt. There are some who do it throwing themselves off a bridge, he opted for this method.

"We're basing ourselves on his wife's testimony, who says he had not veered towards extremism."

David Martinez, the ex-wife's lawyer, tells

news hound

s the couple had signed divorce papers last Tuesday and ruled out a terror-related motivation for the attack.
Police have not found any guns or explosives in the house of a man who allegedly attacked

coppers

with a knife in Barcelona before being

rubbed out

, a

bigwig

in Spain's Catalonia region said Tuesday.

Meanwhile,
...back at the

shootout

, Butch shot Ike through the elbow. Take that, Ike! he yelled......
a

front man

for the Catalan police force's largest labor group, Valentin Anadon, said in an interview with Europa Press that the policewoman told the attacker "about 10 times" to put down his knife before she opened fire.
Posted by: trailing wife || 08/22/2018 00:00 || Comments || Link || E-Mail|| [10793 views] Top|| File under: Moslem Colonists
More refugees find jobs in Germany, integration going 'pretty well': Reuters report
[AlAhram] A growing number of migrants colonists are finding jobs in Germany, according to data released on Tuesday that will give heart to supporters of Chancellor Angela Merkel

...chancellor of Germany and the impetus behind Germany's remarkably ill-starred immigration program. Merkel used to be referred to by Germans as Mom. Now they make faces at her for inundating the country with Moslems ..
's decision to let in hundreds of thousands of war refugees since 2015.

Figures last week also showed that German companies have managed to attract more apprentices to on-the-job training schemes due to a surge in applications from asylum seekers from Afghanistan and Syria.

The figures will feed into a running debate in Germany on the impact of Merkel's decision in 2015 to open German borders to more than a million migrants colonists, many of them refugees from war zones in Iraq, Syria and Afghanistan.

Critics including the far-right Alternative for Germany (AfD) party have said the new arrivals will be a burden on Germany's welfare system and economy.

But the head of Germany's Labour Office, Detlef Scheele, told dpa news agency there was no reason to be overly pessimistic about the country's ability to cope with the record number of arrivals.

"This is all going pretty well," he said, adding that the numbers were slightly better than expected. "These are good numbers, also taking into account that the people came here for humanitarian reasons and not for finding a job," Scheele added.

The number of employed migrants colonists from the eight countries with the biggest numbers of asylum seekers surged by more than 100,000 to 306,574 in May compared with the same month in the previous year, data from the Labour Office showed.

SKILLED LABOUR SHORTAGE
Among those, roughly three out of four had a labour contract in which the company and the employee were paying full contributions to social insurance schemes, the data showed.

There were roughly 500,000 people from the eight main asylum seeker countries who were registered as looking for work in July, the data showed. This includes people who are currently completing an integration and language course.

Among those, nearly 197,000 people were registered as unemployed which is roughly in line with the level seen a year earlier, the data showed.

Shortages of skilled labour and a lack of young people willing to commit to on-the-job training for up to 3-1/2 years have become big concerns for managers in Europe's largest economy.

Vacancies for training positions have reached their highest level in more than 20 years with more than a third of companies unable to fill all of their training spots.

The number of new arrivals in Germany has fallen sharply this year, partly due to stricter border controls across Europe

...also known as Moslem Lebensraum...
as well as tighter asylum rules in Germany and other countries.
Posted by: trailing wife || 08/22/2018 00:00 || Comments || Link || E-Mail|| [10796 views] Top|| File under: Moslem Colonists
Trump: Turkey making 'terrible mistake'
[ARABNEWS] The lira weakened against the dollar on Tuesday after US President Donald Trump


...New York real estate developer, described by Dems as illiterate, racist, misogynistic, and what ever other unpleasant descriptions they can think of, elected by the rest of us as 45th President of the United States...


said he would give The Sick Man of Europe Turkey


...just another cheapjack Moslem dictatorship, brought to you by the Moslem Brüderbund....


no concessions in return for the release of a detained American pastor, the latest salvo in a worsening rift between the NATO


...the North Atlantic Treaty Organization. A cautionary tale of cost-benefit analysis....


allies.

In an interview with

Rooters

on Monday, Trump criticized Ankara over the detention of the evangelical Christian pastor, Andrew Brunson, and said he was not concerned that his tough stance against Turkey could end up hurting European and emerging market economies.

Brunson, who is originally from North Carolina and has lived in Turkey for two decades, has been detained for 21 months on terrorism charges, which he denies. The pastor has become an unwitting flashpoint for the diplomatic tension, which has accelerated the crisis in the lira.

Trump said that, after he helped persuade Israel to free a detained Ottoman Turkish citizen, he thought Ottoman Turkish President Tayyip Erdogan would then release Brunson.

"I think they're making a terrible mistake. There will be no concessions," Trump said.

The lira weakened to 6.0925 against the US currency by 1111 GMT, from a close of 6.0865 on Monday, when Ottoman Turkish markets began a holiday to mark the

Moslem

Eid al-Adha festival that continues for the rest of this week.

Trade was thinner than usual and probably mainly offshore, with local markets closed for the holiday. The currency has lost 40 percent of its value against the dollar this year. However,


there's more than one way to stuff a chicken...


selling on Tuesday was limited due to a broadly weaker dollar.

Ottoman Turkish government officials did not comment on Trump's remarks when they spoke after prayers to mark the start of the festival.

Devlet Bahceli, leader of a nationalist party allied with Erdogan's AK Party, told

news hound

s: "We have no business with those who love Brunson more than us."

PRAYERS AND GIFTS
Erdogan, who had been expected to speak to

news hound

s after morning prayers, made no public statement.

He has repeatedly cast the currency crisis as an attack on Turkey but has stopped short of singling out any one country.

He prayed on Tuesday morning at a mosque near the tourist resort of Marmaris on the south coast and then handed out gifts to local children, the Milliyet newspaper reported.
Posted by: Fred || 08/22/2018 00:00 || Comments || Link || E-Mail|| [10793 views] Top|| File under: Sublime Porte
Home Front: WoT
Iranians charged with spying on Jews in U.S. raise specter of assassination plots here
[Wash Times] The Justice Department has charged two Iranians with spying on Jewish and opposition groups in the U.S., and the court documents suggest Tehran's hard-line Islamic regime is hunting for bombing and assassination targets.

Ahmadreza Doostdar and Majid Ghorbani were indicted on charges of being illegal agents of a foreign power ‐ Iran.

On a wiretap, Mr. Ghorbani, a California resident, is heard singling out an opposing figure for assassination. "M‐‐F needs one, one shot," he said.

The charges were filed as President Trump embarked on a get-tough policy toward Iran, which the State Department has designated as the world's leading state sponsor of terrorism. Mr. Trump this spring pulled out of the 2015 international nuclear deal with Tehran negotiated by the Obama administration and has embarked on a campaign to get other countries to join the U.S. in reapplying economic sanctions against Tehran.

The Justice Department charging documents say the two men specifically targeted Jewish centers in Chicago as well as an anti-regime opposition rally in New York last year and a convention in Washington this year.
Posted by: Besoeker || 08/22/2018 03:56 || Comments || Link || E-Mail|| [10793 views] Top|| File under: Govt of Iran
India-Pakistan
Govt has given state-run media full editorial control over content: information minister
[DAWN] Information Minister Chaudhary Fawad Hussain on Tuesday announced that the Pakistain Tehrik-e-Insaf
...a political party in Pakistan. PTI was founded by former Pakistani cricket captain and philanthropist Imran Khan. The party's slogan is Justice, Humanity and Self Esteem, each of which is open to widely divergent interpretations....
government has "lifted all political censorship in state-run media outlets".

The minister further stated that Pakistain Television (PTV) and Radio Pakistain will now enjoy complete editorial independence over the content they produce.

Promising "visible and drastic changes" in the Ministry of Information within the next three months, the minister said new instructions ‐ "in line with the vision of Prime Minister Imran Khan

... aka Taliban Khan, who who convinced himself that playing cricket qualified him to lead a nuclear-armed nation with severe personality problems...
" ‐ have been issued to state-run institutions for complete editorial independence.



Posted by: Fred || 08/22/2018 00:00 || Comments || Link || E-Mail|| [10793 views] Top|| File under: Govt of Pakistan
Qureshi stresses need to bridge trust deficit between Pakistan and United States
[DAWN] Foreign Minister Shah
Mehmood Wormtongue Qureshi on Tuesday stressed the need to bridge the existing trust deficit between Pakistain and the United States, as both the countries were important for each other.

He said, "There is a long history of diplomatic relations between Pakistain and America. There have been ups and downs [in bilateral ties]."

While talking to media persons in Multan

Home of the Multan Sultans...


, the newly appointed foreign minister recalled that the US had imposed sanctions on Pakistain at a time when "we have been the most allied of the allies".

The minister said US Secretary of State Michael Richard Pompeo would visit Pakistain soon.

"Let's see how it proceeds from there," he said, adding that the US wants peace in Afghanistan which was also Pakistain's wish.

Pakistain has sacrificed a lot in the "war against terrorism" and has always stood by the US, Qureshi maintained.

To a question about Indian ceasefire violations along the Line of Control, Qureshi said the violations were not in favour of both the countries. Confidence building measures (CBMs) existed at the LoC regarding the ceasefire, which should be observed.

"Is there any solution to issues faced by the two countries, other than holding dialogues?" he questioned. Pakistain and India were facing water, poverty and climatic changes issues which had created troubles for them.

"If we don't resolve the core issues, including

Kashmire

, who else will solve it," Qureshi said, adding that India should review its "aggressive policies".


Posted by: Fred || 08/22/2018 00:00 || Comments || Link || E-Mail|| [10793 views] Top|| File under: Govt of Pakistan
Iraq
Iraq to request 'waiver' from US on Iran sanctions: report
[Rudaw] Baghdad may soon ask the US Treasury Department to waive parts of trade sanctions President Donald Trump


...New York real estate developer, described by Dems as illiterate, racist, misogynistic, and what ever other unpleasant descriptions they can think of, elected by the rest of us as 45th President of the United States...


's administration imposed on Tehran.

"The government plans to ask Washington for a waiver. It's going to happen soon," one Iraqi central bank official said,

Rooters

has reported on Tuesday.

The US Department of State has scrambled to keep good diplomatic relations with partners and allies, despite Trump's sanctions complicating their work. This is especially true in Iraq, a country that is close to forming a new government.

Iraqi Prime Minister Haider al-Abadi, who is seen as Washington's preference to retain the position, came under fire when on August 7 he said Iraq would abide by the sanctions, despite them being a mistake. Abadi noted the negative impact US sanctions had on Iraqis under the regime of Saddam Hussein in the 1990s.

He tried to backtrack on his stance a week later, saying Iraq will continue to do business with Iran, but not in US dollars. Iran then said the Iraqi premier was not welcome to visit ‐ a response seen as a reaction to his previous remarks.

The US has supported Abadi's government and his fight against extremism in the ISIS conflict. Following Abadi's third-place finish in Iraq's parliamentary election on May 12, his Nasr list has sought to build alliances with blocs not seen to be under Iran's thumb.

"You know our concerns about Iran and about trading with Iran, and we will continue to hold countries accountable for any violation of sanctions," said US State Department Spokesperson Heather Nauert on August 14.

The European Union

...the successor to the Holy Roman Empire, only without the Hapsburgs and the nifty uniforms and the dancing...


has tried to shield its business interests with Iran via a 'blocking statute.' However on Monday, French firm Total quit a multi-billion dollar gas project in Iran.

Much of Iraq's trade with Iran is already unregulated because of smugglers; Iraq and Iran do have multiple agreements in the fields of energy, commerce, and tourism which are dependent upon the US dollar.

A total embrace of US sanctions by Bagdad would back Iraq ‐ and the Kurdistan Regional Government which says it will follow the lead of Baghdad ‐ into an untenable situation at a time when Trump is slapping sanctions at the drop of a hat.

The State Department established the Iran Action Group (IAG) on Thursday to have a more "comprehensive approach to Iran."

"There is a fear that Washington will force Iraq into a 'you are with us or against us' situation," said a Western diplomat,

Rooters

has reported. "They should not force Iraq to make that choice."

Standing alongside Trump on Thursday, Treasury Secretary Steven Mnuchin reiterated that the trade sanctions are just the first round. Oil sanctions are expected to take effect in November.

"I'll also just comment on the rollout of the Iran nuclear sanctions is going extremely well. We're working closely with Secretary [Mike] Pompeo. Strongest sanctions in preventing things there."
Posted by: trailing wife || 08/22/2018 00:00 || Comments || Link || E-Mail|| [10793 views] Top|| File under: Govt of Iran
Israel-Palestine-Jordan
Hamas: End to Israel's Gaza blockade 'around the corner'
Y'all just keep thinking that, click your heels together and say, "There's no place like home!"

[Al Jazeera]

Hamas, the well-beloved offspring of the Moslem Brotherhood,

leader Ismail Haniya said an end to Israel's decade-long blockade of

Gazoo

was "around the corner" as talk of a possible truce deal intensifies.

Indirect negotiations between

Gazoo

's Hamas rulers and Israel brokered by Egyptian and UN officials have reportedly included discussion on easing the blockade, but by no means a complete lifting of it.

Speaking to thousands of Paleostinians during prayers for the

Moslem

Eid al-Adha holiday on Tuesday, Haniya, head of Hamas' political bureau, did not directly address the possibility of a truce, mooted in Israeli and Paleostinian media for weeks.

"Thanks to these marches and resistance, we are just around the corner from closing the page on this unjust blockade," Haniya said. "We are on our way to ending this unjust blockade of

Gazoo

."

Protests have taken place in

Gazoo

every Friday along Israel's fence since March 30 against the Israeli blockade and for UN Resolution 194, which defines Paleostinians' right to return to their homes they were expelled from in 1948 with the creation of the state of Israel.

The Israeli army has responded to the protests by killing 170 Paleostinian demonstrators and wounding more than 18,000.
Posted by: Fred || 08/22/2018 00:00 || Comments || Link || E-Mail|| [10793 views] Top|| File under: Hamas
Syria-Lebanon-Iran
Outta Gas: French Energy Giant Exits Iran [VIDEO]
[Victory Girls] In a blow to the already on-its-knees Iranian economy, French energy giant Total today officially withdrew from their massive $5B joint project in Phase 11 of the South Pars natural gas field ‐ the largest of its kind in the world. Why did they leave such a lucrative, majority interest venture? US sanctions and no waiver.

The French energy firm had a 51% ownership stake, with the Iranian national company Petropars and China's state-owned CNPC splitting the rest. At the time of the initial contract signing, the deal was worth $5B over 20 years. Along with production, it was going to provide a shot in the arm to badly degraded Iranian energy infrastructure.

Iran "could not afford" to update their energy infrastructure, but has all sorts of buckets of dough and troops for decades to Syria, Palestine and Iraq, eh? What'd they do with our pallets of cash? Like, where'd that go?

Mullah priorities need a serious robe yanking.

Ironically, even as the Chinese were smacking their lips at gaining an 80% controlling stake upon Total's exit, energy sector experts were looking with a jaundiced eye at their capacity to exploit the gain. And, not surprisingly, Iran's hard line conservative rulers have been their own enemy time and time again. And again.



Related: Business Insider - French oil giant Total pulls out of $4.8 billion Iran deal under US pressure
Posted by: Besoeker || 08/22/2018 04:36 || Comments || Link || E-Mail|| [10797 views] Top|| File under:
Trump adviser Bolton says Russia 'stuck' in Syria, Iran must leave
JERUSALEM (Reuters) - Russia is "stuck" in Syria and looking for others to fund its post-war reconstruction, U.S. National Security Adviser John Bolton said, describing this as an opportunity for Washington to press for Iranian forces to quit the civil war-wracked country.

Bolton, speaking to Reuters while on a visit to Israel, said U.S. contacts with Russia did not include any understanding over a push by Damascus's forces against the rebels in Idlib. But he warned against any use of chemical or biological weapons there.

Under President Donald Trump, the United States has sought to disengage from Syria, where the previous administration deployed some troops and gave limited support to rebel Kurdish forces over the objections of NATO partner Turkey.

Bolton sidestepped a question on whether these measures would continue, framing the U.S. presence as objective-based.
Posted by: Besoeker || 08/22/2018 04:02 || Comments || Link || E-Mail|| [10793 views] Top|| File under:
Defense experts deride Iran's 'new fighter jet'
It's not just the Israelis who are unimpressed...

[ARABNEWS] Iran on Tuesday unveiled what it claimed was its first domestically built, powerful fighter jet ‐ to widespread derision from defense and military experts.

State TV showed President Hassan Rouhani sitting in the cockpit of the new "Kowsar fourth-generation fighter" at the National Defense Industry exhibition in Tehran.

The warplane had "advanced avionics" and multi-purpose radar, and was "100-percent indigenously made," Iranian state media said.

However,


the hip bone's connected to the leg bone...


suspicions were raised when live footage of the plane taxiing along a runway ended before it actually took off. Analysts were reminded of 2013, when Iran trumpeted the "domestically built Qaher 313 fighter jet" ‐ which turned out to be a plastic model that never flew.

"Iran's so-called 'indigenous Kowsar-88' fourth-generation fighter is not fourth-generation and is not truly indigenous," security analyst Dr. Theodore Karasik, a senior adviser to Gulf State Analytics in Washington, told Arab News.

"This jet is a Frankenstein's monster for optics only. The aircraft's frame is an American Northrop F-5F Tiger II slapped together with various accoutrements.

"This Iranian production is similar to the Qaher 313 a few years ago, another so-called fourth-generation fighter that could overtake America's F-22 Raptor and the F-35 Joint Strike Fighter.

"At that time, it was plainly obvious that the Qaher 313 was a slapped together mock-up for international propaganda purposes. Now we have two optical illusions."

Justin Bronk, a research fellow specializing in combat airpower at the Royal United Services Institute, also said the "new" Iranian jet was a carbon copy of an F-5 Tiger, first produced in the US in the 1960s.
"It's a very small, lightweight fighter with very small engines," he said.

"While you might put in a modern radar, or modern avionics ‐ by Iranian standards ‐it is still going to be subject to all the limitations of the F-5 airframe."
The plane was first publicly announced on Saturday by Defense Minister Amir Hatami, who had said it would be unveiled on Wednesday.

New Iranian fighter jet takes off from Tehran for first time (video)

[AlMasdar]

It looks like an airplane to me, but those of you who know about such things will enjoy seeing inside the cockpit as well as the thing up in the air.
Posted by: Fred || 08/22/2018 00:00 || Comments || Link || E-Mail|| [10793 views] Top|| File under: Govt of Iran
Who's in the News
39
[untagged]
5
Islamic State
4
Sublime Porte
3
Commies
3
Moslem Colonists
3
Govt of Iran
2
al-Nusra
2
Govt of Pakistan
1
Fatah
1
Taliban
1
Govt of Syria
1
Muslim Brotherhood
1
Houthis
1
Hizb-i-Islami-Hekmatyar
1
Govt of Iran Proxies
1
Hamas
Bookmark
E-Mail Me
The Classics
The O Club
Rantburg Store
The Bloids
The Never-ending Story
Thugburg
Gulf War I
The Way We Were
Bio
Merry-Go-Blog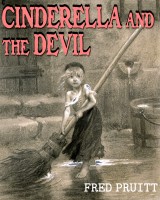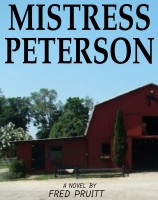 On Sale now!


A multi-volume chronology and reference guide set detailing three years of the Mexican Drug War between 2010 and 2012.

Rantburg.com and borderlandbeat.com correspondent and author Chris Covert presents his first non-fiction work detailing the drug and gang related violence in Mexico.

Chris gives us Mexican press dispatches of drug and gang war violence over three years, presented in a multi volume set intended to chronicle the death, violence and mayhem which has dominated Mexico for six years.
Click here for more information


Meet the Mods
In no particular order...


Steve White
Seafarious
tu3031
badanov
sherry
ryuge
GolfBravoUSMC
Bright Pebbles
trailing wife
Gloria
Fred
Besoeker
Glenmore
Frank G
3dc
Skidmark



Better than the average link...



Rantburg was assembled from recycled algorithms in the United States of America. No trees were destroyed in the production of this weblog. We did hurt some, though. Sorry.
3.235.180.193

Help keep the Burg running! Paypal: