-Lurid Crime Tales-
Texas Man Gets 6 Years for Attempting to Bomb Confederate Statue
[Breitbart Texas] A federal judge in Houston sentenced a local man to spend more than six years in prison after he attempted to blow up a statue honoring a Civil War Confederate Army lieutenant. The man pleaded guilty to federal charges of attempting to damage property receiving financial assistance.

A federal judge in Houston sentenced 26-year-old Andrew Cecil Earhart Schneck to more than six years in prison following his guilty plea earlier this year, according to FOX26 Houston. A police officer arrested the man after he attempted to blow up a Confederate statue honoring Lt. Richard Dowling. The statue was erected to honors Dowling's defeat of a Union invasion force at the Battle of Sabine Pass in 1863, Fox reported. The judge also imposed a $10,000 fine.

A park ranger encountered Schneck in almost one year ago after he was found attempting to plant an explosive device at the statue located at Houston's Herman Park, Breitbart Texas reported. The attempted bombing followed a Black Lives Matter protest earlier in the day at the scene of a different Confederate statue. Protesters that included activists from Black Lives Matter, the Brown Berets, anarchists, communists and Democratic Socialists, along with others from the "Destroy the Confederacy!" movement.


Update at 7:00a.m: Heavy.com has more about Andrew Schneck, including affluent parents, a BA in chemistry, a reputation as a socially awkward loner, and a previous conviction for misbehaviour with explosives.
Posted by: Besoeker || 08/22/2018 03:25 || Comments || Link || E-Mail|| [10793 views] Top|| File under:
Paul Manafort Guilty of Eight Counts of Fraud
[WSJ] The jury in the Paul Manafort trial has found the former Trump campaign chairman guilty of eight counts of fraud. The judge declared a mistrial on the other ten counts he faced.

Also...

*Of Verdicts, Manafort Found Guilty on All Five Counts of Tax Fraud

*Manafort Also Found Guilty on One Count of Failure to File a Report on a Foreign Bank Account

*Manafort Also Found Guilty on Two Counts of Bank Fraud

*Mistrial Declared on Remaining Foreign-Bank-Account Charges and Bank-Fraud Counts



Related: Townhall - A Jury Has Reached a Verdict in the Paul Manafort Case
Posted by: Besoeker || 08/22/2018 00:00 || Comments || Link || E-Mail|| [10797 views] Top|| File under:
-Short Attention Span Theater-
Steven Tyler Wants Trump To Stop Playing Aerosmith Songs At His Rallies
[Variety] - Aerosmith singer Steven Tyler is demanding President Donald Trump stop using the band's songs at rallies, like the one held at the Charleston Civic Center in West Virginia on Tuesday (August 21). The band's 1993 hit "Livin' on the Edge" was played as Trump devotees entered the venue, which has a capacity of 13,500. Tyler has in turn sent a "cease and desist" letter through his attorney Dina LaPolt to the White House accusing the President of willful infringement in broadcasting the song, which was written by Tyler, Joe Perry and Mark Hudson.

Citing the Lanham Act, which prohibits "any false designation or misleading description or representation of fact ... likely to cause confusion ... as to the affiliation, connection, or association of such person with another person," Tyler's attorney contends that playing an Aerosmith song in a public arena gives the false impression that Tyler is endorsing Trump's presidency.

Comic relief - here's a link to Tyler fucking up the National Anthem at the Pats / Ravens AFC Championship game back in January 2012, which the Patriots won in spite of this cock-up!
Posted by: Raj || 08/22/2018 15:55 || Comments || Link || E-Mail|| [10798 views] Top|| File under:
Stormy Daniels To Appear At Salisbury (MA) Club
1) You have to check out the picture of this place for the laugh of the day. 2) I have always regarded Salisbury, MA as one of the sleaziest cities in Mass, even with Brockton, Chelsea, Lynn & Revere in that lineup.
[Salem News] - SALISBURY ‐ Stormy Daniels, the porn star who gained international notoriety when it was revealed she was paid $130,000 to keep quiet regarding an alleged extramarital affair with President Donald Trump, is taking her national tour to Kittens Gentlemen's Club next month.

In a Tweet, Daniels, whose legal name is Stephanie Clifford, confirmed she will perform at the Bridge Road adult entertainment club Sept. 7 and 8.

Trump has repeatedly denied allegations he had an affair with the adult movie actor while he was running for president.

The club began advertising the show Friday with an announcement on its Facebook page and Sunday morning on the sign outside the business. Tickets are on sale and expected to go fast, according to Kittens' Facebook page.

"We just had Bridget the Midget there so when we took her sign down, we put her's (Daniels) up," club owner Kevin Moury said Sunday.


Yes, 'Bridget the Midget' on a brass pole. I rest my case.
Posted by: Raj || 08/22/2018 11:57 || Comments || Link || E-Mail|| [10793 views] Top|| File under:
-Land of the Free
"Top Gun" Sequel Starts Filming This Week
About damn time!


[Virginia Military News] - The highway to the danger zone will run through Hampton Roads.

The sequel to the 1986 blockbuster "Top Gun" is being filmed aboard the Norfolk-based USS Abraham Lincoln this week, according to the Navy. The original film inspired a generation of fighter pilots and served as a recruiting bonanza for the Navy.

The much-anticipated sequel began shooting May 31, according to a photo on Tom Cruise's Instagram account. The photo featured him in a flight suit near a fighter jet with the same helmet he wore in the original film and referenced an oft-quoted line from the original movie: "I feel the need, the need for speed."


I can see the lefty movie reviews being written already - 'A paean to toxic masculinity', etc., as it rakes in serious box office. Bring it on!
Posted by: Raj || 08/22/2018 11:47 || Comments || Link || E-Mail|| [10793 views] Top|| File under:
Mollie Tibbetts case: Body found believed to be missing Iowa jogger; murder charge filed with Illegal migrant
[ABC] A first-degree murder charge was filed on Tuesday against a young man in the case of missing Iowa jogger Mollie Tibbetts, state officials said Tuesday.

The suspect, 24-year-old Cristhian Rivera, is an undocumented immigrant who lives in the rural area where the college student vanished one month ago, according to Rick Rahn of the Iowa Division of Criminal Investigation.


Some might refer to Rivera as an illegal alien.


A body recovered Tuesday morning in a farm field is believed to be Tibbetts, Rahn said, but the identity has not yet been confirmed.

Tibbetts, a 20-year-old rising sophomore at the University of Iowa, disappeared the evening of July 18 while jogging in the rural farming town of Brooklyn, a close-knit community of about 1,500 residents.

A critical break in the case was finding a local person with security cameras showing Tibbetts jogging, Rahn said.

"Through that we were able to identify a vehicle that we believed belonged to Mr. Rivera," Rahn said. "From that we were able to track his patterns and the routes that he took. We were also able to find Mollie running on this video and we were able to determine that he was one of the last ones to have seen Mollie running."

In an interview, Rivera told authorities he saw Tibbetts running, got out of his car and ran alongside of her, Rahn said.
Posted by: Bright Pebbles || 08/22/2018 00:00 || Comments || Link || E-Mail|| [10793 views] Top|| File under:
Africa North
Morocco moves toward return of military service
[ARABNEWS] Morocco's government is moving to restore military service, with men and women between the ages of 19 and 25 expected to serve a year in the army, navy or air force.

King Mohammed VI's ministerial council on Monday approved the draft law that is expected to comfortably win

politician

s' backing when tabled for parliamentary debate in October.

The council said the aim is "to strengthen the sense of citizenship among young people."

The plan provoked an immediate outcry on social media. Critics argued that the government wants to turn young Moroccans, among the hardest hit by unemployment, into brainwashed patriots.

Refusing to serve could be punished with 1 to 3 months in prison and a fine.

Morocco abolished military service in 2006 to save money.




Posted by: Fred || 08/22/2018 00:00 || Comments || Link || E-Mail|| [10793 views] Top|| File under:
Africa Subsaharan
Obama Praised South African President Who Is Stealing Farm Land from Whites
[Independent Sentinel] Potential genocide looms over South Africa and the nation's President has begun to steal farmland. It's a good time to remember that in early August, Barack Obama went to the country and praised the land grabbing racist President Cyril Ramaphosa.

STEALING LAND FOR ONE-TENTH OF ITS VALUE
The South African government has begun to seize white-owned farmland. He reportedly filed legal papers to expropriate two farms for one-tenth of their estimated value.

The filings, involving two game farms in the northern province of Limpopo, come as the African National Congress government is seeking to amend the country's constitution to allow outright seizures of land with no compensation.

The ANC's leader also has recently argued that pure expropriation is allowed anyway now "in the public interest."

The Akkerland Boerdery wants $200 million for the farm but the government wants to give them $20 million. What makes the case unique is the owners were not given the opportunity to dispute the claim in court as the law requires.

The seizures are part of a broad program of land redistribution and reparations that the post-Apartheid government claims they are entitled to have.
Posted by: Besoeker || 08/22/2018 13:37 || Comments || Link || E-Mail|| [10796 views] Top|| File under:
Caribbean-Latin America
Venezuela hit by 7.3-magnitude earthquake
Buildings in the capital Caracas have been evacuated and shaking has been felt across the Caribbean.

Venezuela's northern coast has been rocked by a powerful earthquake that was felt across the Caribbean and sent people rushing out into the streets hundreds of kilometres away in the capital, Caracas.

The United States Geological Survey said a 7.3-magnitude earthquake had struck off the South American country's northern coast at 5.31pm local time on Tuesday, 38km east of the city of Carúpano. The Colombian Geological Service said it was a 7.0-magnitude quake.

The earthquake was felt more than 600km further east in Caracas, where the crisis-stricken nation's political leaders were celebrating a new economic plan they claim will rescue Venezuela's crumbling economy.

According to Associated Press, the confusing moments after the quake were captured on state television as Diosdado Cabello, one of Venezuela's most powerful politicians, was delivering a speech at a march. "Quake!" those around him yelled as Cabello and others looked from side to side.

"I had never felt such a strong earthquake 😨," tweeted María Ramírez Cabello, a Venezuelan journalist who was in Ciudad Bolívar at the time of the quake, alongside images of people running out of a supermarket.

Footage posted on social media by another Venezuelan journalist showed terrified residents racing out into the street after the quake struck.
Posted by: 3dc || 08/22/2018 00:00 || Comments || Link || E-Mail|| [10793 views] Top|| File under:
Caucasus/Russia/Central Asia
Russia is preparing to search for a nuclear-powered missile that was lost at sea months ago after a failed test
[CNBC] Moscow is preparing to recover a nuclear-powered missile lost at sea, according to sources with direct knowledge of a U.S. intelligence report.

Russian President Vladimir Putin bragged earlier this year that the new missile had unlimited range.

The missile was tested four times between November and February, each resulting in a crash, according to sources who spoke to CNBC on the condition of anonymity.

A nuclear-powered Russian missile remains lost at sea after a failed test late last year, and Moscow is preparing to try to recover it, according to people with direct knowledge of a U.S. intelligence report.

Crews will attempt to recover a missile that was test launched in November and landed in the Barents Sea, which is located north of Norway and Russia. The operation will include three vessels, one of which is equipped to handle radioactive material from the weapon's nuclear core. There is no timeline for the mission, according to the people with knowledge of the report.

The U.S. intelligence report did not mention any potential health or environmental risks posed by possible damage to the missile's nuclear reactor.

Russian President Vladimir Putin unveiled the new nuclear-powered missile in March, boasting it had unlimited range. Yet, the weapon has yet to be successfully tested over multiple attempts.

Russia tested four of the missiles between November and February, each resulting in a crash, people who spoke on the condition of anonymity previously told CNBC. The U.S. assessed that the longest test flight lasted just more than two minutes, with the missile flying 22 miles before losing control and crashing. The shortest test lasted four seconds and flew for five miles. Russia has denied the missile test failures.

If the Russians are able to regain possession of the missile, U.S. intelligence analysts expect Moscow will use the procedure as a blueprint for future recovery operations. It is unclear whether the other missiles are missing at sea, too.

While the report didn't address the potential effects of possible damage to the weapon's reactor, there remain concerns that radioactive material could leak.

"It goes without saying that if you fire a missile with a nuclear engine or energy source, that nuclear material will end up wherever that missile ends up," said Hans Kristensen, director of the Nuclear Information Project at the Federation of American Scientists.

Posted by: 3dc || 08/22/2018 00:00 || Comments || Link || E-Mail|| [10795 views] Top|| File under: Commies
China: high speed rail Suifenhe-Vladivostok cost-effective
[1Prime.ru] China considers it cost-effective to build a high-speed railroad line from the Chinese border city of Suifenhe to Vladivostok, Deputy Prime Minister of the Russian Federation, presidential envoy to the Far Eastern Federal District Yury Trutnev told reporters.

According to him, the cost of the BCM with a length of 180 kilometers is estimated at 7 billion dollars.

"The Chinese company has almost completed a feasibility study, and we have now looked at it - it's enough in-depth considering the situation in both the border areas of China and the Russian Far East," Trutnev said on Tuesday, discussing results of the meeting of the Russian-Chinese intergovernmental commission.


Posted by: 3dc || 08/22/2018 00:00 || Comments || Link || E-Mail|| [10793 views] Top|| File under: Commies
China-Japan-Koreas
IAEA Says No Indication N. Korea Nuclear Activities Stopped
[AnNahar] The U.N.'s nuclear watchdog said it had not seen any indication that nuclear activities in
North Korea have stopped despite its pledges to denuclearize.

"The continuation and further development of the DPRK's nuclear program and related statements by the DPRK are a cause for grave concern," said a report by the

ineffective International Atomic Energy Agency

(IAEA), referring to North Korea's official name.

The report, published late Monday, by director general Yukiya Amano is to be submitted to an IAEA board meeting in September.

In 2009 Pyongyang expelled IAEA inspectors from its Yongbyon nuclear site and has since refused to allow IAEA inspections on its territory.

The watchdog has stepped up monitoring through open source information and satellite imagery, it said.

"As the Agency remains unable to carry out verification activities in the DPRK, its knowledge of the DPRK's nuclear program is limited and, as further nuclear activities take place in the country, this knowledge is declining," it said.

Between late-April and early-May, there were indications of the operation of the steam plant that serves the radiochemical laboratory at the Yongbyon site, according to the report.

However,


if you can't say something nice about a person some juicy gossip will go well...


the steam plant was not operative long enough to have supported the reprocessing of a complete core from the experimental nuclear power plant reactor, it added.

The report added steam charges and the outflow of cooling water at the Yongbyon experimental nuclear power plant had also been observed "consistent with the reactor's operation."

"Since December 2015, when the current operational cycle started, there have been indications consistent with several short periods of reactor shutdown. However,


if you can't say something nice about a person some juicy gossip will go well...


none of these periods were of sufficient duration for the complete reactor core to have been discharged. The Agency's observations indicate that the current operational cycle is longer than the previous one," it said.

It also found "indications consistent with the use of the reported centrifuge enrichment facility located within the plant, including the operation of the cooling units as well as regular movements of vehicles."

North Korea's leader Kim Pudge Jong-un


...the overweight, pouty-looking hereditary potentate of North Korea. Pudge appears to believe in his own divinity, but has yet to produce any loaves and fishes, so his subjects remain malnourished...


and U.S. President Donald Trump


...New York real estate developer, described by Dems as illiterate, racist, misogynistic, and what ever other unpleasant descriptions they can think of, elected by the rest of us as 45th President of the United States...


held a groundbreaking summit in Singapore in June.

At the meeting the pair struck a vague agreement to denuclearize the Korean peninsula, but there has been little movement since.

Before this, Kim met South Korean President Moon Jae-in in April for their first summit. They agreed to push for a declaration of an end to the Korean War this year.

The two leaders are due to meet again in September.

The IAEA has said previously it stands ready to help verify any future agreements between the U.S. and North Korea over Pyongyang's nuclear weapons program.
Posted by: trailing wife || 08/22/2018 00:00 || Comments || Link || E-Mail|| [10793 views] Top|| File under: Commies
Down Under
Australia Enforces Immigration Laws Against … Local Pacific Islanders
[Barely A Blog] The Economist: "Australia is kicking Kiwis out, and New Zealand is unhappy about it."

In 2014 a conservative prime minister, Tony Abbott, tightened deportation rules. Any foreigner sentenced to a year in jail now fails a "character test" and has to leave the country. Kiwis may live and work freely in Australia. Since about 650,000 do so, the rule hits them the hardest. Since the law was changed, at least 1,200 New Zealanders have been cast back across the Tasman Sea. Oz Kiwi, an advocacy group, estimates that around 170 New Zealanders are currently in detention centres awaiting deportation, more than any other nationality.

... Australia makes no concessions for those who came as children but never changed their passports. Neither does it for juvenile offenders, or petty criminals with short sentences that cumulatively add up to 12 months, even if those were suspended. Historic crimes were once ignored, but the law now works retroactively, counting ancient infringements committed overseas as well as recent ones in Australia.

Some prior offenders are stopped at airports.

... New Zealanders of Maori or Pacific Islander descent are disproportionately affected by the changes, because they are more likely than average to have convictions. About 60% of New Zealanders who have been deported from Australia since 2014 are "brown", as Joanne Cox of Oz Kiwi puts it. Citizenship is reserved mostly for the skilled and relatively wealthy: only about 8.4% of New Zealanders who arrived in Australia in the decade after 2001 got passports. The rate for Maoris was below 3%.

Paul Hamer, a researcher at Victoria University of Wellington, in New Zealand's capital, suggests that Australia's souring mood has been fed by "dissatisfaction" at New Zealand's openness to Pacific migration. It threw open its doors to the region at a time when Australia still banned all but white immigrants (today it sets annual quotas for newcomers from the Pacific). People of Pacific Islander descent are 8% of New Zealand's population. Politicians in Canberra, the Australian capital, have complained for decades that such migrants exploit a "backdoor" to Australia.

... conservative coalition government under Malcolm Turnbull is so concerned about border control that last year it rebuffed New Zealand's offer to resettle asylum-seekers from detention centres run for Australia's benefit in Nauru, a tiny Pacific island state, and Manus island, part of Papua New Guinea. Almost 1,600 "boat people" remain in the controversial camps, with no idea of when they might be released. ("Australia is kicking Kiwis out, and New Zealand is unhappy about it")

Does Australia do anything about non-indigenous immigration, say from China, India, the Philippines and Vietnam? Or, is enforcement just against the Pacific Islander Maori, who are, face it, indigenous to the region, to New Zealand? What about Muslim, South-Asian migrants?
Posted by: Besoeker || 08/22/2018 04:55 || Comments || Link || E-Mail|| [10793 views] Top|| File under:
Economy
With Love Of Tech And Beer, Couple Left IT Jobs To Open Store For Homebrewers
[Forbes] While Desiree picked Bionic Woman dolls over Barbies, Dave was busy taking his toys apart and attempting to put them back together.

They both attended college in the 1980s, a time when Desiree became obsessed with computers and Dave pursued a degree in lasers and electronics. The two techies built separate careers in the IT industry.

But in 2002, they landed at an energy company in Tulsa, Oklahoma. Desiree worked as a systems analyst, and Dave was the company's senior network architect. And although they shared a common craft, it was Dave's homegrown hobby that ultimately brought them together.

"I've always been a homebrewer," Dave said. "And it's also how I introduced myself to Desiree at the office. I offered her some homebrewed beer, and she thought that was pretty cool."
Posted by: Besoeker || 08/22/2018 14:01 || Comments || Link || E-Mail|| [10793 views] Top|| File under:
Europe
Russia delivers fighter jets to Serbia
[Al Jazeera] Serbia's air force received two Russian MiG-29 fighter jets as part of an arms purchase that could heighten tensions in the Balkans and increase Moscow's influence in the region.

Serbian President Aleksandar Vucic attended the ceremony on Tuesday at a military airport close to the Serbian capital, Belgrade, thanking Russian President Vladimir Putin for helping make Serbia's armed forces stronger.


Posted by: Fred || 08/22/2018 00:00 || Comments || Link || E-Mail|| [10793 views] Top|| File under:
Home Front: Politix
Haunting Final Interview Surfaces of Dead Journalist Jen Moore; Her Chilling Details of Abuse of Alleged Clinton Rape Victim
[The Event Chronical] While friends and admirers mourn the loss of investigative journalist Jen Moore ‐ who was found dead in a suburban D.C. hotel room Monday ‐ a haunting final interview has surfaced where Moore details the Clinton case she was working on at the time of her suspicious death.

Moore, an advocate who investigated abused and trafficked children, had been in the process of investigating allegations by a 26-year-old man that ‐ as a young boy ‐ he was sexually assaulted by Bill Clinton and pimped out at private sex parties attended by other D.C. elites.

Moore, who was often called "Task Force as a nickname," was interviewed about the Clinton case on July 13th by YouTube and radio journalist Farmer Jones. One month later, Moore's she was dead, her body found by employees at the Country Inn & Suites by Radisson, Washington, D.C. East ‐ in Capitol Heights, Maryland. The investigation is ongoing. Autopsy results were not available on Wednesday.

During the Jones interview Moore expressed dismay and frustration that despite her sharing the details with Homeland Security agents in charge of child trafficking investigations, no one had reached out to her to follow up about the details of the alleged victim. Or the alleged suspect.

Moore died of an apparent seizure. Police said the death was not the result of suicide.

Just four weeks before her death, Moore filed details of the alleged victim's claims with the Department of Homeland Security, detailing the allegations against Clinton. Moore contacted Homeland Security beginning on July 6th through July 9th, records show. A week later, she contacted the FBI with identical details about the victim and the shocking allegations against Clinton.


Lengthy article.
Posted by: Besoeker || 08/22/2018 13:24 || Comments || Link || E-Mail|| [10793 views] Top|| File under:
India-Pakistan
India's court orders death sentence for rapists of 8-year-old girl
[DAWN] An Indian court on Tuesday sentenced two men to death for the gang-rape of an eight-year-old girl that sparked angry protests.

The sentence was one of the first ordered under a new law allowing for fast-track trials and capital punishment for child rapists.

Crowds chanted "Death to rapists!" after the brutal attack on the child in the central state of Madhya Pradesh two months ago. The victim is still in the hospital with critical injuries.

The suspects picked up the child outside her school in Mandsaur as she waited for her father.

They took her to a secluded spot where she was raped, had her neck slashed and was left to die. Her life was saved by locals who found her and rushed her to hospital.

A court in Mandsaur passed the sentence on the men, aged 20 and 24.

India in April made the rape of children aged up to eight a capital offence following widespread outrage over earlier cases.


Posted by: Fred || 08/22/2018 00:00 || Comments || Link || E-Mail|| [10793 views] Top|| File under:
Olde Tyme Religion
More than Two Million Muslims Mark Eid al-Adha in Saudi
[AnNahar] More than two million

Moslem

s took part in the symbolic stoning of the devil Tuesday in Soddy Arabia


...a kingdom taking up the bulk of the Arabian peninsula. Its primary economic activity involves exporting oil and soaking Islamic rubes on the annual hajj pilgrimage. The country supports a large number of princes in whatcha might call princely splendor. When the oil runs out the rest of the world is going to kick sand in the Soddy national face...


, the last major ritual of the hajj pilgrimage that heralds the start of the Eid al-Adha feast.



Moslem

s on the annual hajj pilgrimage, one of the five pillars of Islam, made their way across the Mina valley of the western Saudi Arabian Mecca province, many carrying pebbles in plastic bottles.
Continued on Page 49
Posted by: trailing wife || 08/22/2018 00:00 || Comments || Link || E-Mail|| [10793 views] Top|| File under:
Science & Technology
Russian hackers targeted US conservative think-tanks, says Microsoft
[AlAhram] Hackers linked to Russia's government tried to target the websites of two right-wing U.S. think-tanks, suggesting they were broadening their attacks in the build-up to November elections, Microsoft said.

The software giant said it thwarted the attempts last week by taking control of sites that hackers had designed to mimic the pages of The International Republican Institute and The Hudson Institute. Users were redirected to fake addresses where they were asked to enter usernames and passwords.

There was no immediate comment from Russian authorities, but the Kremlin was expected to address the report later on Tuesday. It has regularly dismissed accusations that it has used hackers to influence U.S. elections and political opinion.

Casting such allegations as part of an anti-Russian campaign designed to justify new sanctions on Russia, it says it wants to improve not worsen ties with Washington.

"We're concerned that these and other attempts pose security threats to a broadening array of groups connected with both American political parties in the run-up to the 2018 elections," Microsoft said in a blog post overnight.

The International Republican Institute has a roster of high-profile Republican board members, including Senator
John Maverick McCain
... the Senator-for-Life from Arizona, former presidential candidate and even more former foot soldier in the Reagan Revolution. As an ordinary citizen he greased the infamous hookers peeing on the Obamabed in Moscow dossier in an attempt to smear President Trump...
of Arizona who has criticised U.S. President Donald Trump


...New York real estate developer, described by Dems as illiterate, racist, misogynistic, and what ever other unpleasant descriptions they can think of, elected by the rest of us as 45th President of the United States...


's interactions with Russia, and Moscow's rights record.

The Hudson Institute, another conservative group, has hosted discussions on topics including cybersecurity, according to Microsoft. It has also examined the rise of kleptocracy, especially in Russia and has been critical of the Russian government, the New York Times


...which still proudly displays Walter Duranty's Pulitzer prize...
reported.

"They (the Russians) are pursuing attacks that they perceive in their own national self-interest," Eric Rosenbach, the director of the Defending Digital Democracy project at Harvard University, told the New York Times.

"It's about disrupting and diminishing any group that challenges how Putin's Russia is operating at home and around the world."

CYBER-TENSIONS
Microsoft's report comes amid increasing cyber-tensions between Moscow and Washington ahead of the congressional votes in November.

Microsoft said its digital crimes unit (DCU) had acted on a court order to take control of six internet domains created by a group known variously as Strontium, Fancy Bear and APT28, which it said was associated with the Russian government.

As well as the two think-tanks, other home pages had been set up to mimic the websites of the U.S. Senate and Microsoft's own Office software suite, it added.

The type of attack is known as "spear fishing," in which the hackers trick victims into entering their username and password into the fake site in order to steal their credentials.

"To be clear, we currently have no evidence these domains were used in any successful attacks before the DCU transferred control of them, nor do we have evidence to indicate the identity of the ultimate targets of any planned attack involving these domains," Microsoft said on the blog.

Facebook said late last month it had removed 32 pages and fake accounts from its platforms in a bid to combat foreign meddling ahead of the U.S. votes.

The company stopped short of identifying the source of the misinformation. But members of Congress who had been briefed by Facebook on the matter said the methodology of the influence campaign suggested Russian involvement.

Kremlin dismisses reports of fresh Russian cyberattacks

[IsraelTimes] The Kremlin dismisses new reports that Russia is targeting US political groups through cyberattacks ahead of midterm elections.
Microsoft said earlier Tuesday that it's uncovered new intrusions by Russian government-linked hackers on US political groups. It said one group created fake internet domains that appeared to spoof two American conservative organizations.

Kremlin

front man

Dmitry Peskov denies the allegations and says that Microsoft's statement lacks detail and it wasn't clear "who the hackers in question are" and how they could distort the US electoral system.

Microsoft says there is no evidence that the hackers were successful.

Posted by: trailing wife || 08/22/2018 00:00 || Comments || Link || E-Mail|| [10793 views] Top|| File under:
Southeast Asia
Indonesian woman imprisoned for complaining Muslim call to prayer was too loud
[IsraelTimes] A woman in

Moslem

-majority Indonesia is sentenced to 18 months in prison on Tuesday for complaining about the volume of a mosque's call to prayer ‐ the latest conviction under a controversial blasphemy law.

Meiliana, 44, an ethnic Chinese Buddhist, is found guilty of insulting Islam for asking her neighborhood mosque to lower its sound system because it was too loud and "hurt" her ears.

There are some 800,000 mosques across the archipelago, with the five-times-a-day call to prayer heard everywhere in the biggest cities and smallest towns.

Tuesday's verdict will likely fuel fears that Indonesia's moderate brand of Islam is coming under threat from increasingly influential radicals.

The court in the city of Medan on Sumatra island says the woman's comments two years ago triggered riots that saw angry

Moslem

mobs ransack Buddhist temples.

Some ethnic Chinese in the area fled in fear.

The defendant's lawyer says his client will appeal the decision.
Posted by: trailing wife || 08/22/2018 00:00 || Comments || Link || E-Mail|| [10794 views] Top|| File under:
Who's in the News
39
[untagged]
5
Islamic State
4
Sublime Porte
3
Commies
3
Moslem Colonists
3
Govt of Iran
2
al-Nusra
2
Govt of Pakistan
1
Fatah
1
Taliban
1
Govt of Syria
1
Muslim Brotherhood
1
Houthis
1
Hizb-i-Islami-Hekmatyar
1
Govt of Iran Proxies
1
Hamas
Bookmark
E-Mail Me
The Classics
The O Club
Rantburg Store
The Bloids
The Never-ending Story
Thugburg
Gulf War I
The Way We Were
Bio
Merry-Go-Blog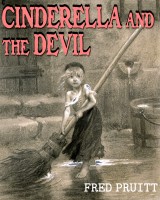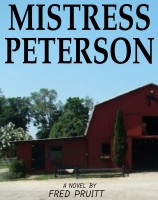 On Sale now!


A multi-volume chronology and reference guide set detailing three years of the Mexican Drug War between 2010 and 2012.

Rantburg.com and borderlandbeat.com correspondent and author Chris Covert presents his first non-fiction work detailing the drug and gang related violence in Mexico.

Chris gives us Mexican press dispatches of drug and gang war violence over three years, presented in a multi volume set intended to chronicle the death, violence and mayhem which has dominated Mexico for six years.
Click here for more information


Meet the Mods
In no particular order...


Steve White
Seafarious
tu3031
badanov
sherry
ryuge
GolfBravoUSMC
Bright Pebbles
trailing wife
Gloria
Fred
Besoeker
Glenmore
Frank G
3dc
Skidmark



Better than the average link...



Rantburg was assembled from recycled algorithms in the United States of America. No trees were destroyed in the production of this weblog. We did hurt some, though. Sorry.
18.232.56.9

Help keep the Burg running! Paypal: