-Short Attention Span Theater-
End Presidential Term Limits
I suppose the author means by Congress, and three-fourths of the States, not by executive fiat.


In 1947, Sen. Harley Kilgore (D-W.Va.) condemned a proposed constitutional amendment that would restrict presidents to two terms. "The executive's effectiveness will be seriously impaired," Kilgore argued on the Senate floor, " as no one will obey and respect him if he knows that the executive cannot run again."


Why, he'd be a lame duck!


I've been thinking about Kilgore's comments as I watch President Obama, whose approval rating has dipped to 37 percent in CBS News polling -- the lowest ever for him -- during the troubled rollout of his health-care reform. Many of Obama's fellow Democrats have distanced themselves from the reform and from the president. Even former president Bill Clinton has said that Americans should be allowed to keep the health insurance they have.


Clearly, he needs a third term to enact his progressive agenda!


Or consider the reaction to the Iran nuclear deal. Regardless of his political approval ratings, Obama could expect Republican senators such as Lindsey Graham (S.C.) and John McCain (Ariz.) to attack the agreement. But if Obama could run again, would he be facing such fervent objections from Sens. Charles Schumer (D-N.Y.) and Robert Menendez (D-N.J.)?


After all, those guys couldn't possibly think it's a bad deal - they're Democrats!



Probably not. Democratic lawmakers would worry about provoking the wrath of a president who could be reelected. Thanks to term limits, though, they've got little to fear.


If they're not brain dead, they fear The Chicago Way, whether Champ is one term or el Presidente for Life.


Nor does Obama have to fear the voters, which might be the scariest problem of all. If he chooses, he could simply ignore their will. And if the people wanted him to serve another term, why shouldn't they be allowed to award him one?


Whoa. Somebody help me out here. Is this cognitive dissonance, or just academic stoopidity?




Those aren't mutually exclusive...


The first president to openly challenge the two-term tradition was Theodore Roosevelt, who ran for a third term as president in 1912 on the Bull Moose ticket. When he stepped down in 1908, Roosevelt pledged not to seek a third term; reminded of this promise in 1912, he said that he had meant he would not seek a "third consecutive term." The New York Times called Roosevelt's explanation a "pitiful sophistication," and the voters sent Woodrow Wilson to the White House.


In retrospect, clearly a bad omen.


Citing the outbreak of war overseas and the Depression at home, Democrats renominated Franklin D. Roosevelt. They pegged him for a fourth time in 1944 despite his health problems, which were serious enough to send him to his grave the following year.

To Republicans, these developments echoed the fascist trends enveloping Europe. "You will be serving under an American totalitarian government before the long third term is finished," warned Wendell Wilkie, Roosevelt's opponent in 1940. Once the two-term tradition was broken, Wilkie added, nobody could put it back together. "If this principle dies, it will be dead forever," he said.


So let's kill it in 2013!


That's why the GOP moved to codify it in the Constitution in 1947, when a large Republican majority took over Congress. Ratified by the states in 1951, the 22nd Amendment was an "undisguised slap at the memory of Franklin D. Roosevelt," wrote Clinton Rossiter, one of the era's leading political scientists. It also reflected "a shocking lack of faith in the common sense and good judgment of the people," Rossiter said.


Ratified by three-fourths of the states, right? I bet the elitists hated that.


He was right. Every Republican in Congress voted for the amendment, while its handful of Democratic supporters were mostly legislators who had broken with FDR and his New Deal. When they succeeded in limiting the presidency to two terms, they limited democracy itself.


That's right, bozo, they kept it a Republic!


"I think our people are to be safely trusted with their own destiny," Sen. Claude Pepper (D-Fla.) argued in 1947.
And the people spoke, Claude, in 1952, when they ratified the 22nd amendment, memorializing FDR, not "slapping" his memory.
"We do not need to protect the American people with a prohibition against a president whom they do not wish to elect; and if they wanted to elect him, have we the right to deny them the power?"

It's time to put that power back where it belongs. When Ronald Reagan was serving his second term, some Republicans briefly floated the idea of removing term limits so he could run again. The effort went nowhere, but it was right on principle.


Were you cheering for it then, Professor?


Barack Obama should be allowed to stand for re election just as citizens should be allowed to vote for -- or against -- him. Anything less diminishes our leaders and ourselves.


Hoping he could steal the election again?


Jonathan Zimmerman is a professor of history and education at New York University. His books include "Small Wonder: The Little Red Schoolhouse in History and Memory."
Posted by: Bobby || 11/29/2013 10:36 || Comments || Link || E-Mail|| [6464 views] Top|| File under:
Africa Horn
Somalia's Failure: A Broken System Or Lousy Leaders?
Those are not mutually exclusive choices...

In fact they might be interdependent.

Nonsense. There's been no confirmation report by a renowned think-tank yet.

Somalia's power-sharing system has failed.

In most of the world's parliamentary democracies, it's rare to see presidents and prime ministers bickering, since their roles and responsibilities are more or less distinct and rarely overlap. However, in many African governments, power struggles between presidents and prime ministers are quite common, even when the offices have clearly defined constitutional roles.

In Somalia, the president is the head of state. His powers include appointing a prime minister and serving as commander-in-chief of the armed forces, which includes the power to declare of a state of emergency or war. The prime minister is the chief of the cabinet, guiding and overseeing the work of the other ministers. However, despite these neatly separated roles and responsibilities, Somalia is once again having great difficulty in governing itself under a power sharing system.

Although it's designed to encourage collaboration between clans, the arrangement has yet to produce sustainable political stability, with a rift widening between President Hassan Sheikh Mohamud and Prime Minister Abdi Farah Shirdon. The real issue between them is unclear, but according to media reports, the president recently asked the prime minister to resign due to incompetence, while the prime minister claims that the president has no constitutional power to request his resignation. The prime minister has complained that the government cannot achieve its goals because of the slim cabinet that the president had imposed on him, which has resulted in each minister being in charge of three to four ministries.

After its independence, Somalia had a parliamentary system based on political parties. But a coup d'état in 1969 installed the Siad Barre military regime, disrupting the democratic process and eventually plunging the country into civil war. Since then, a number of power-sharing agreements aimed at resolving the crisis have crumbled.

In 2000, a Transitional National Government was established in Djibouti that ended up disintegrating due to a power struggle that began with President Abdiqasim Salad Hassan and Prime Minister Ali Khalif Galaydh. Similarly, in 2002, the Inter-Governmental Authority on Development organized a reconciliation conference in Kenya that gave birth to a Transitional Federal Government and a parliamentary system without any political party presence. The party system was replaced with a clan-based power-sharing formula called the 4.5 system, which awarded an equal share of parliamentary seats to Somalia's four major clans, with a fifth retaining a half-share.

But something's not working. Somalia's three most recent presidents have each appointed three prime ministers, a rapid turnover rate indicating ongoing infighting between representatives ofcompeting clans who are loathe to cede power to each other. As a result, Somalia has been plagued by a political process that is based on competition rather than cooperation and compromise. The current fallout between the president and the prime minister is a continuation of the political stalemate that has hampered Somalia's progress for decades.

Meanwhile, precious time is being wasted on political brinkmanship rather than dealing with the innumerable challenges facing the country. Security, reconciliation, the economy, education, infrastructure, and healthcare are a few of the many issues that do not get addressed so long as the president and prime minister are locked in a power struggle. Consequently, many Somalis have lost faith in their leaders' ability to unite the nation, which may lead the country towards another civil war and away from economic prosperity.

Therefore, the time has come for Somalia to try a different system of governance. Somali constitutional experts should review and amend the constitution from a power sharing system back to political party system in which a president and vice president from the same party are elected on the same platform.

The clan-based system has had its chance. Only through a party system, overseen by an electoral commission, can Somalia put together a government with the capacity to solve the country's unique challenges--and bring about the political stability that has eluded it for the last two decades.
Posted by: Steve White || 11/29/2013 00:00 || Comments || Link || E-Mail|| [6468 views] Top|| File under:
India-Pakistan
Tableeghi Jamaat: reason for the rise of religious intolerance -- Syed Kamran Hashmi
[Pak Daily Times] You know exactly who he is when you see him. A man with a long scruffy beard, a trimmed down mustache, a long shirt and a short shalwar, a taqiyah cap on his head, a prayer rug in one hand and a lota in the other is easy to recognise as a member of the Tableeghi Jamaat in Pakistain.

Nowadays, he is present everywhere: in the remote towns of southern Punjab, in the interior districts of Sindh, the affluent neighbourhoods of Lahore, the cantonment areas of Rawalpindi and obviously in the Defence Housing Authority (DHA) in Bloody Karachi


...formerly the capital of Pakistain, now merely its most important port and financial center. It is among the largest cities in the world, with a population of 18 million, most of whom hate each other and many of whom are armed and dangerous...


. His presence cannot be ignored, even if you try, not because he is so noteworthy and impressive, but only because if he finds you ignoring him, he will come after you to preach his Islamic values and make you a better

Musselmen

. No, he is not rude, bossy or condescending, nor is he intimidating or aggressive; actually, he is just the opposite: humble, down to earth and gentle. He will never argue with you over any issue nor will he confront you on any subject; rather he would listen to you. Yet, in his own unique style he will just keep on insisting that you join his hands to teach ordinary

Musselmen

s the true path of Islam -- the

Musselmen

s who, in his opinion, have lost contact with their Creator and have deviated far from their religious duties. He thinks Islam has been kept on the shelf for a long time instead of being practiced in every day life. "They need help to be reintroduced to their faith and, with your assistance, they can get back on the right track," he will insist.

Trust me, once glued he is impossible to get rid of, until you have given him some indication that you will join him on his three day trip, which I call a three day trap, to invite others to the education, learning, preaching and the implementation of Islam in their lives. For immediate confirmation he may even ask you for a short walk with like-minded brothers to get acquainted with the 'right' path and to step away from the charms of this mundane life -- which may include your wife, children, parents and your job.

It usually happens after the Asr prayers when Tableeghi Jamaat members divide themselves up into small groups of twos, threes and fours to take a walk around the surrounding neighbourhood. During these trips, they knock on every door in the street to preach Islam and help those residing within to acquire a more 'religious' lifestyle, an action that can be considered a direct attack on the faith of non-

Musselmen

s or non-Sunnis and a step to further make insecure the religious minorities. The evangelists do not care; why should they? They are convinced that they are on the road that follows the sunnah (ways) of the prophet (

PTUI!

) and are acting upon the will of God even though most

Musselmen

s throughout the world and throughout history refuse to accept this as the rightful way to preach.

If you join them in these local congregations, you are encouraged, often times to an embarrassing extent, to plan a three-day course, which is followed by a week long trip and then that is then extended to a 40-day tour to the remote areas of Pakistain to spread the message. After one cycle, you will be requested to repeat these self-financed excursions after every few months or at least once a year to get your own faith revitalised. These expeditions get so addictive that my cousin went on a six-month long visit. On his way out, he reassured his ailing father, who had recently been diagnosed with lung cancer, in these words, "I am leaving my mobile phone behind but I will be in touch with you and will call you as soon as I get an opportunity."

Even then, he did not forget to advise him, "Our group will pray for your health every day; just ascertain that, meanwhile, you will compensate for all of your missed prayers, fast for your lost months of Ramzan and pay off your zakat in full." It turned out that his father passed away within the next 30 days and my cousin was never able to attend his own father's funeral.

With the passage of time, as you make these volunteer trips, you will adopt a new lifestyle, the one that has been recommended mostly by one sect as the righteous way of living. Your attire will be more 'compliant' and more representative of that particular faction, your accent will adapt to new rules, your vocabulary will evolve and, above all, your attitude towards your family will change. Surrounded by a number of new friends, either you will avoid your old associates or they, after failing to find their old pal in you, will start circumventing you. Fashion becomes a curse word and your admiration for the arts and literature will evaporate as part of history. With these changes, you will emerge as a 'reformed'

Musselmen

who is ready for his three-day trip every weekend.

You are also convinced that your denomination is the only rightly guided one and that every other faction is either a non-

Musselmen

or, in the best case scenario, a sinful

Musselmen

, an attitude that has helped religious intolerance and fanaticism grow in society, and has not helped bring religious harmony and plurality in Pakistain. If I am wrong, just imagine if a tableeghi group from a Shia community knocked on your door and asked you to join them in their imambargah every week. Now imagine that this happens every other day!

No, you are not going to be violent, nor do I think that you will condone it. I am also confident that you are not going to support any form of torture, bloodshed or terrorist activity as long as you stay with the tableegh. However,


you can observe a lot just by watching...


this is the boundary where non-aggression ends and one step further towards the right will take you to an entirely different world, a world of active jihad to establish Islamic sharia in the country.

Posted by: Fred || 11/29/2013 00:00 || Comments || Link || E-Mail|| [6459 views] Top|| File under: Tablighi Jamaat
Syria-Lebanon-Iran
Champ Chamberlain's Iranian Deal Not So Hot - WaPo
THE FACT sheet distributed by the Obama administration about the nuclear agreement with Iran is notable for its omissions.


Not unusual, but what is uncommon is that this is the WaPo house editorial, and it strikes me as critical of el Presidente.


The 2,000-word document, like President Obama's televised statement Saturday night about the deal, stresses Iran's pledge to cap its enrichment of uranium, delay the completion of a plutonium-producing reactor and accept additional inspections -- measures that will guard against an attempt to produce a bomb while negotiations continue.


I guess this is the statement the Mullahs flagged as erroneous.


What the White House didn't report is that the text of the accord makes several major concessions to Tehran on the terms of a planned second-stage agreement.


For the children, you know?


Though White House officials and Secretary of State John F. Kerry repeatedly said that Iran's assertion of a "right to enrich" uranium would not be recognized in an interim deal, the text says the "comprehensive solution" will "involve a mutually defined enrichment program with mutually agreed parameters." In other words, the United States and its partners have already agreed that Iranian enrichment activity will continue indefinitely. In contrast, a long-standing U.S. demand that an underground enrichment facility be closed is not mentioned.


O.K., so a couple of minor details were overlooked by our ace negotiating team. Waitaminute....Didn't I see something that said the Champ was heavily invested in the negotiations?


Unexpectedly Those resolutions order Iran to suspend uranium enrichment, but the agreement does not say whether those demands will be enforced.


I'm sure there will be a red line drawn. Soon. Very soon.


The most troubling part of the document provides for what amounts to a sunset clause in the comprehensive agreement. It says the final deal will "have a specified long-term duration to be agreed upon," and that once that time period is complete, "the Iranian nuclear program will be treated in the same manner as that of any non-nuclear weapon state party" to the Non-Proliferation Treaty.


And if the parties happen to not agree on the timeframe? Oh, wait - the WaPo explains why it don't really matter.


Iran thus could look forward to a time when there would be no sanctions and no special restrictions on its nuclear capacity; it could install an unlimited number of centrifuges and produce plutonium without violating any international accord.


Just like any other country, except all those other countries have intelligent life forms in charge.


Administration officials say they regard Iran's agreement to the words "long-term" in the sunset clause as a significant concession. In theory, this might mean 15 to 20 years. Iran, however, has proposed a far shorter period; we are told it was three to five years.


Great! A three-to-five year extension on the nation of Israel. Assuming the Mullahs choose to follow any of the agreement's restrictions.


Whatever the final compromise, if any, it would be dangerous to allow this Iranian regime to have an unrestricted nuclear program at any time -- and it surely would be unacceptable to Israel and Iran's Arab neighbors.


Right. Didn't Champ say that once? Iran having the bomb was a red line?


The United States should retain the ability to block the expiration of controls with its veto in the U.N. Security Council.


Oh, I feel better now!


The interim arrangement, as we have said, is worthy because it theoretically checks Iran's progress toward a bomb and is far preferable to the military action that otherwise might have been hypothetically necessary. But the agreement leaves the United States and its partners at a disadvantage in negotiating the comprehensive settlement. The concessions made to Iran will have to be balanced by a major rollback of Iran's nuclear infrastructure -- with no automatic expiration date.


You gonna lead the negotiations, Ms. Graham?
Posted by: Bobby || 11/29/2013 08:17 || Comments || Link || E-Mail|| [6473 views] Top|| File under:
Who's in the News
34
[untagged]
8
Arab Spring
4
Hezbollah
3
Govt of Pakistan
2
TTP
2
Ansar al-Sharia
2
Govt of Iran
2
Jamaat-e-Islami
1
Taliban
1
al-Qaeda in the Levant
1
Govt of Syria
1
al-Qaeda in Africa
1
Islamic State of Iraq
1
al-Nusra
1
Tablighi Jamaat
1
Boko Haram
1
Commies
Bookmark
E-Mail Me
The Classics
The O Club
Rantburg Store
The Bloids
The Never-ending Story
Thugburg
Gulf War I
The Way We Were
Bio
Merry-Go-Blog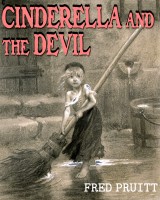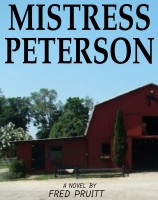 On Sale now!


A multi-volume chronology and reference guide set detailing three years of the Mexican Drug War between 2010 and 2012.

Rantburg.com and borderlandbeat.com correspondent and author Chris Covert presents his first non-fiction work detailing the drug and gang related violence in Mexico.

Chris gives us Mexican press dispatches of drug and gang war violence over three years, presented in a multi volume set intended to chronicle the death, violence and mayhem which has dominated Mexico for six years.
Click here for more information


Meet the Mods
In no particular order...


Steve White
Seafarious
Pappy
lotp
Scooter McGruder
john frum
tu3031
badanov
sherry
ryuge
GolfBravoUSMC
Bright Pebbles
trailing wife
Gloria
Fred
Besoeker
Glenmore
Frank G
3dc
Skidmark
Alaska Paul



Better than the average link...



Rantburg was assembled from recycled algorithms in the United States of America. No trees were destroyed in the production of this weblog. We did hurt some, though. Sorry.
3.227.235.216

Help keep the Burg running! Paypal: