Afghanistan
3 Civilians Killed in Nangarhar Twin Blast
[Tolo News] At least three

non-combatants were killed

and ten others

were maimed

on Thursday by twin blasts in eastern Nangarhar


The unfortunate Afghan province located adjacent to Mohmand, Kurram, and Khyber Agencies. The capital is Jalalabad. The province was the fief of Younus Khalis after the Soviets departed and one of his sons is the current provincial Taliban commander. Nangarhar is Haqqani country..


province, local officials said.

The incident took place in Achin district of Nangarhar province at about 10:00am when a civilian vehicle struck a road side bomb, Ahmad Zia Abdul Zai, the provincial

front man

, said.

The second blast took place when residents arrived to help the victims. Abdul Zai added.

Local police said the victims were taken to a nearby hospital for emergency care and that preliminary investigations were underway.
Posted by: Fred || 11/29/2013 00:00 || Comments || Link || E-Mail|| [6459 views] Top|| File under: Taliban
Africa Horn
Federals and AMISOM forces clash with Shaboobs near Beledweyne
BELEDWEYNE, Somalia -- Somali Government forces aided by AMISOM Wednesday launched a clean-up operation in the outskirts of Beledweyne, the provincial capital of Hiraan following deadly assault on Police station by Al Shabaab, Garowe Online reports. Local reports say Somali-AMISOM forces moved into Luuq-Jeelow, Shabelley, El-Bar and Buq-Gosar villages, located a few kilometers from Beledweyne where heavy battle occurred.

Federal Government of Somalia's Defence Minister Abdihakin Haji Mohamud Fiqi Wednesday said that they seized four areas from Al Shabaab militants "Our brave forces took over four vicinities near Beledweyne".

"Al Shabaab is languishing in their final days and apart from anti-Al Shabaab offensives those people are in fear and suspicion, "noted Fiqi.

The Defence Minister told that the morale of Somali government soldiers has been boosted as the government regularly pays their salaries and support services.

Al Shabaab military operations spokesman Sheikh Abdiasis Abu Muscab said they have inflicted heavy losses on Djiboutian forces after their fighters ambushed AMISOM convoy between Beledweyne and Luuq-Jeelow.

On November 19, At least 20 people were killed when Al Shabaab militants stormed a police station in Beledweyne town of central Somalia, with a suicide bomber firstly ramming an explosive-laden car into the compound.
Posted by: Steve White || 11/29/2013 00:00 || Comments || Link || E-Mail|| [6462 views] Top|| File under:
Africa North
50 police hurt in Tunisia strike violence: Ministry
[Al Ahram] Fifty Tunisian policeman were hurt in

festivities

with protesters in the marginalised town of Siliana where a general strike degenerated into violence, the interior ministry said on Thursday.

The violence broke out on Wednesday as the town observed a strike to mark the first anniversary of riots that left more than 300 people injured, and as strikes were held in two other regions amid rising social discontent and political deadlock.

"Fifty agents

were maimed

to varying degrees in the troubles, some of them suffering fractures," the ministry said, adding that two of them were badly

maimed

.

Police vehicles and public and private buildings were damaged during the unrest.

"(The police) managed to control the situation only using tear gas in extreme cases," the ministry said, while insisting that all those who take part in or incited the violence would be prosecuted.

Earlier, a medical source said the hospital in Siliana treated 32 people injured in Wednesday's

festivities

, nearly all of them Tunisian police, adding that they had all since had been discharged.

Violence also took place in the poor central town of Gafsa, where protesters torched an office of the ruling Islamist party Ennahda.

Wednesday's

festivities

erupted when hundreds of demonstrators marked the first anniversary of violence that left more than 300 people injured, when anti-government marches went kaboom! into days of running

festivities

between police and protesters.

The

festivities

lasted late into the night, with some of the protesters hurling rocks at police and placing burning tyres in the town centre as the police tried to disperse them by driving into the crowd and firing tear gas.

Calm had returned to Siliana on Thursday, when the extent of the violence became apparent with trees charred, signs torn down and debris littering its streets.

The regions of Gafsa and Gabes also ground to a halt on Wednesday as strikes were observed to protest against poverty and lack of development.

Posted by: Fred || 11/29/2013 00:00 || Comments || Link || E-Mail|| [6479 views] Top|| File under: Arab Spring
Student killed in clashes with police at Cairo University
[Al Ahram] A student was killed in

festivities

at Cairo University between protesters and security forces on Thursday afternoon,

front man

of the coroner's office Hesham Abdel-Hamid and head of the Ambulance authority Ahmed El-Ansari told AFP.

Mohammed Reda was killed by a birdshot injury to his neck and another student, whose name has not yet been released, has been hospitalised after sustaining a severe injury, reported Al-Ahram's Arabic news website.

Angry students attempted to block the subway line at the station adjacent to the university, but were dispersed by security forces, Al-Ahram reported.

Several hundred students were protesting inside the campus to denounce the harsh jail sentences recently given to 21 female protesters in Alexandria who had been demonstrating in support of ousted president Mohammed Morsi
...the former president of Egypt. A proponent of the One Man, One Vote, One Time principle, Morsi won election after the deposal of Hosni Mubarak and jumped to the conclusion it was his turn to be dictator...
.

The Alexandrian protesters were given sentences of up to 11 years each on charges of destruction of private property, attacking security forces and fomenting violence.

The interior minister said in a statement issued on Thursday evening that students at Cairo University had marched outside the campus "blocking traffic" and "hurling stones at security forces based outside campus."

The statement added that security forces told students through speakers to enter campus grounds, "but they did not listen and insisted on blocking the road." Four of the students were incarcerated
Book 'im, Mahmoud!
.

The events come only two days after police arrested dozens of protesters at two non-Islamist demonstrations in central Cairo, stirring widespread criticism.

On Thursday, security forces also fired teargas to disperse another protest against the Alexandrian protesters' sentencing at Alexandria University, Egypt's state news agency MENA reported.

A controversial new protest law was issued on Sunday which requires that protest organizers notify authorities three days in advance of any demonstration, and mandates heavy jail terms and fines for individuals who break the law, as well as escalating measures that security forces can deploy in dispersing protests.

The government says a protest law is essential in dealing with the recent unrest.
Posted by: Fred || 11/29/2013 00:00 || Comments || Link || E-Mail|| [6460 views] Top|| File under: Arab Spring
Three Libyan marines killed in fighting near Marj
[Libya Herald] Three members of the Mushat Al-Awal, the 1st Marines Battalion, have been killed and a further seven injured in

festivities

just outside Marj, some 80 kilometres northeast of Benghazi this afternoon.

A source close to the Saiqa Special Forces told the Libya Herald that there were no indications of any injuries or deaths among the attackers, whom he described as "an armed criminal group." However,


a hangover is the wrath of grapes...


it is reported elsewhere that three of the attackers were also killed.

The dead were taken to Benghazi's Al-Jalaa Hospital, the source stated.

In a television statement, the Commander of the army's Saiqa Brigade, Wanis Bukhamada, said that the attackers were members of Ansar Al-Sharia.

The fighting is said to happened after four people were placed in durance vile
Drop the rod and step away witcher hands up!
at a checkpoint by local forces after they were found to be carrying weapons and a large sum of money..

The marines were then sent to pick them up. It was when they were taking the four to Benghazi that they ran into an ambush. It is reported that, despite the heavy fighting, the attackers were unable to free the four who were being driven in the last of a group of vehicles. It reversed at speed and managed escape.

The four remain in detention.

The area was closed off and military helicopters from Benina airbase dispatched to patrol the area. There are unconfirmed reports that they fired at targets.

Military commanders have meanwhile asked people not to post pictures on Facebook that might be of help to Ansar.

Saiqa has also asked the media not to state where the injured were being treated for security purposes.

In his television statement, Bukhamada warned that Benghazi was heading for disaster if Congress and the government did not pay attention to what was happening in the city and take action.

"Benghazi is now in a bad position," he said, stating that there was a plot against Libya which, if not dealt with, would result in major conflict and bloodshed.
Posted by: Fred || 11/29/2013 00:00 || Comments || Link || E-Mail|| [6465 views] Top|| File under: Arab Spring
Three Saiqa soldiers shot in Benghazi
[Libya Herald] Unknown assailants tried to kill three members of the Special Force Saiqa Brigade late this evening in two separate incidents in Benghazi. The attempted murders are thought to involve the same attackers, a Brigade source told the Libya Herald.

In the first attack, two members of the brigade manning a checkpoint in Syria Street in East Salmani district were

maimed

in a drive by shooting. Shortly afterwards another member of the brigade was shot in similar circumstances at a checkpoint at the Jazirat Al-Jaab roundabout on the corner of Dubai Street.

According to the source the same PKT 7.62mm light machine gun was used in both attacks.

The three have been named as Ibrahim Saad, Abdul-Jalil Muftah and Ayad Muftah. All seriously

maimed

, and one in intensive care. The other two are said to be in a stable condition.
Posted by: Fred || 11/29/2013 00:00 || Comments || Link || E-Mail|| [6463 views] Top|| File under: Ansar al-Sharia
Air base blast near Sebha kills at least ten
[Libya Herald] At least ten people have been killed and around 20 injured in what appears to have been a substantial blast in a weapons store at the Brak Al-Shatti airbase to the north of Sebha.

It has been reported that tank ammunition was being stolen when the

kaboom

occurred. If this is correct, today's crime will be the latest in a series of raids that have resulted in the theft of arms and ammunition from the airbase. The base commander, Colonel Ahmed Al-Hasnawi, who is also the commander of Brigade 144, could not be contacted this evening for comment. However,


a woman is only as old as she admits...


there are reports from inside that as many as 30 people could have been killed in the

kaboom

.

National television quoted one of the injured as saying that they had been trying to steal copper wire. While that may be true, the Brak Al-Shatti ammunition dumps have been hit a number of times by thieves.

Only last Saturday, a large body of men raided the facility. After the attack, Hasnawi told the Libya Herald: "Dozens of

gunnies

stormed the air base and looted all the ammunition inside the storage, including ammunition for heavy weapons such as rockets and artillery."

Hasnawi said of last week's looting that the raiders had had accomplices within the unit tasked with the guarding of the base.
Posted by: Fred || 11/29/2013 00:00 || Comments || Link || E-Mail|| [6548 views] Top|| File under: Ansar al-Sharia
Africa Subsaharan
Niger Police Arrest Man in Suspected Terror plot
[An Nahar] Niger police tossed in the clink
... anything you say can and will be used against you, whether you say it or not...
a man on suspicion of planning two terror attacks against strategic sites in the capital Niamey, the justice minister told Agence

La Belle France

Presse on Thursday.

"If these attacks had been carried out it would have been dramatic," the minister said, adding that security had been reinforced around the areas that had been targeted.

The minister, Marou Amadou, named the male suspect as Beidari Moulid. He did not give details about the date or circumstances of the arrest, nor the age or nationality of Moulid.

He said Moulid had tried to transfer the plans of his attacks to Mali on a portable memory device hidden in a pair of trousers, but Niger authorities seized the memory card in a Mali-bound bus.

The suspect was in contact with Cheibane Ould Hama, a Malian who had been serving time for gunning down a Pentagon official and four Saudi nationals but

beat feet from

a Niamey prison in June.

The investigation into Moulid led police to Cheibane, the minister said. French special forces arrested the

runaway

in northern Mali on Tuesday.

Tensions in Niger were raised by twin

suicide kaboom

s on May 23 in the north, targeting an army base in Agadez and a uranium mine at Arlit run by French nuclear giant Areva. More than 20 people were killed.

Posted by: Fred || 11/29/2013 00:00 || Comments || Link || E-Mail|| [6477 views] Top|| File under: al-Qaeda in Africa
Soldiers Kill 51 Terrorists in Another Raid of Camps
[ALLAFRICA] At least 51 suspected members of the Boko Haram
... not to be confused with Procol Harum, Harum Scarum, possibly to be confused with Helter Skelter. The Nigerian version of al-Qaeda and the Taliban rolled together and flavored with a smigeon of distinctly Subsaharan ignorance and brutality...


faceless myrmidons

group were yesterday

rubbed out

as military operatives attacked targeted terrorist camps along Damboa- Gwoza road of Borno State, military sources have said.

The attack which involved both land and air raidstook place at Bita village near Damboa town, 85km away from Maiduguri, Borno State capital.

A usually credible security source who talked to LEADERSHIP in confidence said the military raid started on Sunday through Monday and ended on Tuesday. The source said soldiers of the 7 Division, Nigeria army acted on a tip-off that the

faceless myrmidons

were camping in bushes around Bita village.

The military source said, "the recent attacks launched by the troops of the Division was a huge success. It was targeted at the camps of the

faceless myrmidons

and destroyed them, killing over 41 Boko Haram members".

The Spokesman of the 7 Division, Col Muhammed Dole, could not respond to email enquiry sent him for confirmation of the incident.

But the state deputy governor, Zanna Mustapha, who visited the troubled Gwoza area along side the General Officer Commanding 7 Division, Major General Obidha Ethan without media coverage, came back very late on Tuesday, held a marathon closed door meeting at the office of the deputy governor during the most part of yesterday.
Posted by: Fred || 11/29/2013 00:00 || Comments || Link || E-Mail|| [6463 views] Top|| File under: Boko Haram
Bangladesh
Ramu Mayhem: 'Mastermind' arrested
[Bangla Daily Star] Detectives yesterday tossed in the clink
Keep yer hands where we can see 'em, if yez please!
one of the key accused in last year's Ramu atrocities case at Naikhongchhari in Bandarban.

Tofayel Ahmed, a suspended chairman of Naikhongchhari upazila, and a local Jamaat leader, is accused of orchestrating the attacks, looting and burning of Buddhist temples and houses at Ramu and Ukhia in Cox's Bazar on September 29 last year.

Tofayel was taken into the custody of Cox's Bazar police after he was placed in durance vile
Maw! They're comin' to get me, Maw!
from Naikhongchhari upazila parishad around 12:30pm.

He went there to join the office after taking stay order from the High Court (HC) recently, our Bandarban correspondent reports, adding that Tofayel used to show up in the area occasionally.

Md Jasim Uddin, officer-in-charge (OC) of Cox's Bazar Sadar Model Police Station, said Tofayel was being interrogated over the Ramu violence.

He would be produced before the court today with remand prayer, the OC added, our Cox's Bazar correspondent reports.

Tofayel went into hiding immediately after Islamist fanatics ransacked, looted and burnt 12 Buddhist temples in Ramu on September 29 night last year. They also looted 50 dwellings and torched 15 houses of the Buddhist villages in the area.

On September 30, zealots also set fire to five Buddhist temples, and ransacked two Hindu temples in Ukhia the next day. On the same day, they also attacked a Buddhist village in Teknaf and ransacked 11 houses there.

Cox's Bazar police filed 13 cases in connection with the violence, while the victims lodged six more cases with four

cop shoppe

s in the district.

Following the incident, detectives conducted a drive in October last year to nab Tofayel.

A total of 375 people were accused and 14,807 shown as suspects in all the 19 cases.

A government probe body formed to investigate the incident placed Tofayel at 176 in a list of 298 people.

Police have so far submitted charge sheets in 12 cases.
Posted by: Fred || 11/29/2013 00:00 || Comments || Link || E-Mail|| [6464 views] Top|| File under: Jamaat-e-Islami
Five BNP leaders denied bail again
[Bangla Daily Star] While five BNP leaders, including Moudud Ahmed, MK Anwar and Rafiqul Islam Miah, have again been denied bail in two cases filed for murder attempt and violence, their party colleague Mir Nasir was jugged
I ain't sayin' nuttin' widdout me mout'piece!
in Chittagong yesterday evening.

Law enforcers arrested BNP Chairperson
Khaleda Zia
Three-term PM of Bangla, widow of deceased dictator Ziaur Rahman, head of the Bangla Nationalist Party, an apparent magnet for corruption ...
's adviser Mir Mohammad Nasir Uddin at Shah Amanat International Airport in Chittagong in connection with two arson cases.

A joint team of police, detectives, and immigration police picked up Mir Nasir around 9:00pm when the former Chittagong City Corporation mayor was about to board a flight to Dhaka. They took him to Kotwali Police Station.

Senior police officials preferring anonymity said Nasir was arrested in connection with two cases filed with Kotwali and Chawkbazar

cop shoppe

s for arson and vandalism of two auto-rickshaws at Kazir Dewry and Chatteswary areas on Wednesday.

Meanwhile,


...back at the barn, a little lightbulb figuratively appeared over Bossy's head...


Dhaka Metropolitan Sessions Judge Md Zahirul Haque denied the five BNP leaders bail after defence lawyers moved two separate petitions for the five, two weeks after their bail petitions were first rejected by a magistrate.

The three standing committee members of BNP along with BNP Chairperson Khaleda Zia's Adviser Abdul Awal Mintoo and her Special Assistant Shamsur Rahman Shimul Biswas are charged with "attempted murder of cops anad creating violence in the capital".

During yesterday's hearing, defence lawyers argued that their clients had been "implicated" in the cases to "politically harass them" and their names were not mentioned in the first information reports (FIRs) of the cases. And so, they should be granted bail.
Posted by: Fred || 11/29/2013 00:00 || Comments || Link || E-Mail|| [6458 views] Top|| File under:
Hindu houses, shops looted in Lalmonirhat
[Bangla Daily Star] Hindus came under attack allegedly by activists of Jamaat-e-Islami
...The Islamic Society, founded in 1941 in Lahore by Maulana Sayyid Abul Ala Maududi, aka The Great Apostosizer. The Jamaat opposed the independence of Bangladesh but has operated an independent branch there since 1975. It maintains close ties with international Mohammedan groups such as the Moslem Brotherhood. the Taliban, and al-Qaeda. The Jamaat's objectives are the establishment of a pure Islamic state, governed by Sharia law. It is distinguished by its xenophobia, and its opposition to Westernization, capitalism, socialism, secularism, and liberalist social mores...
and Islami Chhatra Shibir


... the student wing of the Jamaat-e-Islami Bangladesh...


at Patgram upazila in Lalmonirhat for the second time in a month yesterday.

The attackers beat up at least 12

women and kiddies

and torched and looted at least five shops and two houses at Ghoshpara village of Jongra union on the third day of the opposition-sponsored 71-hour blockade.

The incident fuelled concerns over a fresh spell of attacks on the Hindus as men of the village have fled in fear of further attacks.

Earlier on October 28, Jamaat-Shibir men along with BNP activists unleashed a terror on another Hindu majority area at Shafinagar in Bawra union during hartal


... a peculiarly Bangla combination of a general strike and a riot, used by both major political groups in lieu of actual governance ...


, torching at least 18 shops.

Ghoshpara, situated nearly 87 km from the district headquarters, is only three kilometres away from Shafinagar.

Opposition activists on November 4 also attacked another village at Satpatki Majhipara in Sadar upazila. They vandalised and looted several houses after villagers had refused to pay them toll.

About 200 to 250 Jamaat-Shibir activists and supporters led by Patgram upazila unit Shibir president Rana Islam yesterday made a sudden attack on the shops and houses from a procession, said police and witnesses.

They vandalised and looted three groceries owned by Manik Chandra Ghosh, Subhas Chandra Ghosh, and Jamini Ghosh, a fertiliser shop of Khokan Chandra Ghosh, and a pharmacy of Koyel Chandra Ghosh. The attackers also vandalised two houses belonging to Koyel Chandra Ghosh and Dhanjit Ghosh Tapos, president of Bangladesh Chhatra League
... the student wing of the Bangla Awami League ...
of Rangpur district unit.

Locals were confused about the reason behind the attack. Some said the Jamaat-Shibiar men were angry with Dhanjit and attacked his and other Hindu houses.

A number of Hindu villagers however alleged that ruling party men had instigated the attack.

Police enjugged
Don't shoot, coppers! I'm comin' out!
Nazrul Islam, member of local Union

Gay Paree

had and former president of Shibir of Patgram upazila.

Officer-in-charge of Patgram police Sohrab Hossain said Rana was a listed criminal and was on the run.

Gopal Chandra Barman, general secretary of district Puja Udjapan

Gay Paree

had, said several male members of at least 23 Hindu families had left the village and were in need of security.
Posted by: Fred || 11/29/2013 00:00 || Comments || Link || E-Mail|| [6464 views] Top|| File under: Jamaat-e-Islami
Disaster averted in Barisal
[Bangla Daily Star] It was sheer luck that saved an Opsonin chemical factory and the lives of dozens from an

kaboom

in Barisal city after opposition activists set alight a truck loaded with 480 gas cylinders near the factory on Wednesday night.

More than half of the cylinders carrying about six tonnes of liquid petroleum gas (LPG) went kaboom! and shot off to different directions. But luckily, none of those landed inside the chemical storehouses of the factory in Rupatali industrial area.

Splinters of the exploding cylinders flew into two trucks parked next to the factory, setting them ablaze. Several shops also caught fire, and a building inside the factory was damaged.

Many locals immediately left the area in fear of a possible

kaboom

at the chemical industry, said witnesses.

A group of opposition activists poured petrol and set fire to the tyres of the truck parked in front of the Global Capsules and Chemical Industry and Nova Packaging of Opsonin Group around 11:30pm. They immediately

expeditiously departed at a goodly pace

, said witnesses.

"I woke up to screams of people," said truck driver's assistant Sumon, who was asleep inside the vehicle.

He then promptly called the driver, who had gone to his home at a nearby village.

The incident happened during the opposition's 71-hour countrywide blockade that started from 6:00am on Tuesday in protest against the announcement of the polls schedule.

barisal burnAs locals called the fire-fighters for help, a 30-member team of Barisal Fire Service Station reached the spot in 10 minutes, said shopkeeper Rubel, who witnessed the incident.

Parimal Chandra Kundu, assistant director of the fire station, told The Daily Star that the flames were brought under control around 1:20am yesterday.

There could have been a disaster if the huge stocks of hydrochloric acid at the factory had caught fire, said Parimal.
Posted by: Fred || 11/29/2013 00:00 || Comments || Link || E-Mail|| [6461 views] Top|| File under:
19 burnt as bus set afire
[Bangla Daily Star] A teenage boy died and at least 18 other people were burned after arsonists set fire to a passenger bus near Shishu Park in the capital yesterday, the third day of the opposition blockade.

The dead is Nahid Mondol, 18, of Shibchar in Madaripur.

The other injured include a female journalist and her mother, a female High Court lawyer, a female banker, a policeman and a Dhaka College student.

All the victims were taken to the burn unit of Dhaka Medical College Hospital, where Nahid died around 11:30pm. Doctors said most of victims suffered 20 to 60 percent burns while at least five were in a "very critical" condition.

The injured journalist is Shushmita Sen of Ekushey Television, while her mother is Geeta Sen.

The two other women are advocate Khodeja Nasrin and banker Masuma Akter, and the injured policeman is Nur Nabi, 55, an assistant sub-inspector at Rajarbagh Police Lines.

With them, the number of arson victims of the BNP-led 18-party alliance hartal


... a peculiarly Bangla combination of a general strike and a riot, used by both major political groups in lieu of actual governance ...


and blockade this month rose to 52. Eight of them died so far, including Nahid.

Yesterday's incident happened when blockaders set the Bihanga Paribahan bus aflame with gun powder around 6:30pm, said Shibli Noman, assistant commissioner of (Ramna division) Dhaka Metropolitan Police.

Driver Mahbub Hasan, who was instantly on fire, lost control and hit the road divider. He is among those in a critical condition.

The Mirpur-bound bus was carrying about 50 passengers. Most of them jumped out of the vehicle through windows.

Anwar Hossain, who works at a flower shop at Shahbagh, said he was walking by the footpath when he saw two people came on a

cycle of violence

through the Suhrawardy Udyan gate.

As the bus came near them, the person sitting at the back of the bike set a match to a bottle of liquid and hurled it into the bus. The front part of the bus burst into flames immediately, he said.

Abdur Rahman, owner of a tea stall opposite the Shishu Park, rushed to the spot with drums of water to douse the fire.

"I saw burning people running madly across the street. Those trapped inside were thrashing about trying to get out, since the front part of the bus was in flames," he added.

BNP acting secretary general Mirza Fakhrul Islam Alamgir blamed government agencies and ruling Awami League cadres for the arson attack.

In a

blurb

last night, he claimed the government was using various agencies and ruling party men to kill opposition leaders and workers and create anarchy.
Posted by: Fred || 11/29/2013 00:00 || Comments || Link || E-Mail|| [6459 views] Top|| File under:
India-Pakistan
'Bajaur cleared of militants'
[Pak Daily Times] Army Sector Commander North Brig Haider has said that maintenance of peace in Bajaur and provision of basic and modern civic facilities to the

rustics

is the top priority of security forces and all possible means are being used for the purpose.

He was speaking at a ceremony to inaugurate a month-long cleaning drive in Khar on Thursday. A large numbers of tribal elders, political and religious leaders, social activists, traders, students, Bajaur Scouts commandant, Political Agent Syed Abdul Jabar Shah and

bigwig

s of security forces and the local administration attended the ceremony.

The campaign aims at making the agency beautiful.

The Pak Army sector commander said that security forces committed to providing basic and modern facilities to the people of militancy-hit areas of agency and "extraordinary efforts" have been initiated in this regards. He said that peace had been restored and writ of the government established in the whole area after the successful operation by security forces against

gunnies

in the agency.

He appreciated the

rustics

and personnel of Bajaur levies forces for their outstanding efforts in restoration of peace in the agency.

He asked the elders to continue their support for the government to maintain order in the agency as peace is vital for the development of the region.

Political Agent Syed Abdul Jabar Shah also spoke on the occasion. He highlighted the importance of the cleaning drive in the agency. He said that the administration is determined to making the agency beautiful as Bajaur was famous for its beauty and flowers. He urged the participants to utilise their efforts for promoting trends of cleanliness among the people of agency.
Posted by: Fred || 11/29/2013 00:00 || Comments || Link || E-Mail|| [6478 views] Top|| File under: Govt of Pakistan
Two powerful bombs defused
[Pak Daily Times] Police foiled a major terrorism bid after it recovered and defused two bombs on Thursday. Miscreants had planted the bombs, which weighed 18kg each, by the road in Sarband area of Beautiful Downtown Peshawar


...capital of Khyber Pakhtunkhwa (formerly known as the North-West Frontier Province), administrative and economic hub for the Federally Administered Tribal Areas of Pakistan. Peshawar is situated near the eastern end of the Khyber Pass, convenient to the Pak-Afghan border. Peshawar has evolved into one of Pakistan's most ethnically and linguistically diverse cities, which means lots of gunfire.


. Acting on a tip-off, police reached the scene along with the Bomb Disposal Squad (BDS) and defused the bombs. Police said that if the bombs had went kaboom! they would have resulted in a massive loss of life and property. A heavy contingent of police cordoned off the area and, after the recovery of bombs, launched a search operation to hunt down the culprits.
Posted by: Fred || 11/29/2013 00:00 || Comments || Link || E-Mail|| [6467 views] Top|| File under: TTP
Body found from box in Peshawar
[Pak Daily Times] The body of a man was found from a box on the Ring Road, while three other men were

rubbed out

in Takht Bhai locality of the city.

The man whose body was found had been killed by unidentified persons early on Thursday. According to police, locals spotted a suspicious box in Akhunabad area of Ring Road and called the Bomb Disposal Squad (BDS) for investigation. Upon opening the box, the BDS officials found the body of a man

rubbed out

.



The dear departed

was a resident of Shabqadar area of Charsadda District. Police took the body into custody and started investigation.

Unidentified

gunnies

rubbed out

three people in Takht Bhai area of the city late on Wednesday. According to reports, the assailants barged into a house in Qudratabad area and shot three people, including two women. Police said that

the dear departed

belonged to the Dir District of the province. It has launched an investigation into the murders.
Posted by: Fred || 11/29/2013 00:00 || Comments || Link || E-Mail|| [6459 views] Top|| File under:
LEAs round up 38 more suspects
[Pak Daily Times] KARACHI: Law enforcers claimed to have captured around 38 criminals during separate targeted raids and operations across the city
on Thursday.

In the first happening, Special Investigation Unit apprehended an alleged

hit man

, Shahzad. The officials said that accused was involved in killing two persons in Mominabad, while robbery cases were also registered against him in Korangi Industrial Area and Sharafi Goth

cop shoppe

s.

Separately, police claimed to have enjugged
Drop the heater, Studs, or you're hist'try!
two

bandidos

from Block-7, Gulshan-e-Iqbal, who were looting valuables from a house.

On a tip-off, police reached in time that prompted the culprits to resort to firing. The police team retaliated to the gunfire and injured both suspects, who were later placed in durance vile
Drop the rod and step away witcher hands up!
.

The accused were identified as Mohammad Sohail and Gul Bahar. Police also recovered weapons and looted items from their possession.

On the other hand, Zaman Town police claimed to have held around nice suspects involved in street crime and robberies.

The arrests were made during separate targeted raids and operations in various parts of the city.

Similarly, Awami Colony police arrested two street criminals, Noman and Abid, and also recovered mobile phones from their possession.

Moreover, Pakistain Rangers Sindh detained around 24 hardened criminals from various parts of the city including Landhi No 1 and 5, Jauhar Mor, Hussainabad, Shah Faisal Colony, Nazimabad No 2, Liaquatabad, Ali Mohammad Mohalla, Hangorabad and Powerhouse. According to Rangers

front man

political workers, gangsters and other criminals were among the detainees. The official also claimed to have recovered weapons from their custody.
Posted by: Fred || 11/29/2013 00:00 || Comments || Link || E-Mail|| [6461 views] Top|| File under: Govt of Pakistan
Iraq
31 dead as car bombs rock Iraq
[Al Ahram] Attacks in Iraq killed 31 people Thursday as 11

boom-mobile

s struck nationwide, the latest in a surge of violence that has sparked fears Iraq is slipping back into all-out sectarian war.

The bloodshed, in which more than 6,000 people have been killed this year, is the worst prolonged stretch of unrest since 2008 and comes just months before a general election, forcing Storied Baghdad


...located along the Tigris River, founded in the 8th century, home of the Abbasid Caliphate...


to appeal for international help in battling

krazed killer

s.

Although there have been no claims of responsibility for much of the unrest, officials see the hand of a resurgent Al-Qaeda emboldened by the civil war raging in neighbouring Syria.

Attacks struck across the country, from the northern hub of djinn-infested Mosul
... the home of a particularly ferocious and hairy djinn...
to Kut in the south. They cut down civilians as well as security forces in a wide variety of incidents targeting markets, bus stations, a funeral tent and the convoy of a top police official, security and medical sources said.

Babil province, south of Storied Baghdad, suffered the lion's share of the

boom-mobile

s, as a half-dozen struck

picturesque provincial capital

Hilla and nearby towns, killing six people and wounding dozens more.

Another vehicle rigged with explosives targeted Salaheddin provincial police chief Major General Juma al-Dulaimi.

It killed three civilians and

maimed

two others.

Dulaimi himself escaped unharmed from the blast in the

picturesque provincial capital

of Tikrit, hometown of now executed dictator Saddam Hussein.

A suicide

boom-mobile

ing at a police checkpoint near Samarra, also in Salaheddin, killed three police and

maimed

three more.

Two more

boom-mobile

s in predominantly-Sunni Salaheddin and two others in Wasit, a mostly Shiite province south of Storied Baghdad, killed three people and

maimed

15.

Also in Salaheddin,

bully boyz

who set up a fake checkpoint

bumped off

six people -- a

bigwig

in Iraq's identity card department and his wife, two

coppers

and two other civilians.

Meanwhile in Storied Baghdad, a

roadside kaboom

targeting a patrol of Sahwa anti-Al-Qaeda-

forces of Evil

killed two people, one of them a Sahwa fighter, and two other bombs elsewhere in the capital killed four more.

From late 2006 onwards, Sunni tribal militias known as the Sahwa turned against their co-religionists in Al-Qaeda and sided with the US military, helping to turn the tide of Iraq's insurgency.

Sunni

bully boyz

view them as traitors and frequently target them.

Also on Thursday, shootings in the northern city of Mosul killed four people, including two members of the Yazidi religious sect.

Violence worsened sharply after security forces stormed a Sunni protest camp in northern Iraq on April 23, sparking

festivities

in which dozens died.

The authorities have made some concessions aimed at placating the protesters and Sunnis in general, such as freeing prisoners and raising the salaries of Sahwa fighters, and have also trumpeted security operations targeting

krazed killer

s.

But diplomats, analysts and rights groups say the government is not doing enough to address disquiet among Sunnis over what they see as mistreatment at the hands of the Shiite-led authorities.

Thursday's attacks take to more than 600 the number of people killed this month, according to AFP figures based on security and medical sources.

On Wednesday, the UN Security Council condemned the recent violence and voiced support for government efforts to tackle the bloodshed.

"The members of the Security Council expressed their deep condolences to the families of the victims and reaffirmed their support for the people and the government of Iraq, and their commitment to Iraq's security," a statement said.

Posted by: Fred || 11/29/2013 00:00 || Comments || Link || E-Mail|| [6461 views] Top|| File under: Islamic State of Iraq
Syria-Lebanon-Iran
Syrian Killed in Attack on Russian Embassy in Damascus
[An Nahar] One Syrian was killed and nine others

were maimed

on Thursday when mortar fire struck the Russian embassy in Damascus, the foreign ministry said in a statement.

It added that no Russian nationals were hurt in the attack by suspected rebels and that the building suffered little damage.

The Russian compound has been targeted on several occasions in recent months by rebel forces angered by Moscow's continued backing for Syrian Hereditary President-for-Life Bashir Pencilneck al-Assad


Supressor of the Damascenes...


The foreign ministry said Russia considers the attacks "acts of terror".

Assad's regime has been fighting to put down a 32-month insurgency that has killed more than 120,000 people and displaced millions.
Posted by: Fred || 11/29/2013 00:00 || Comments || Link || E-Mail|| [6460 views] Top|| File under: al-Nusra
Renewed Sectarian Tension in Tripoli, Several Jabal Mohsen Residents Injured
[An Nahar] The northern city of Tripoli


...a confusing city, one end of which is located in Lebanon and the other end of which is the capital of Libya. Its chief distinction is being mentioned in the Marine Hymn...


witnessed renewed sectarian tension on Thursday after at least three residents of the neighborhood of Jabal Mohsen

were maimed

in a shooting.

The state-run National News Agency said assailants shot the three men in their feet in the area of al-Zahriyeh.

LBCI TV said there were four victims. It identified them as Tripoli municipal workers Wissam Fares, Mohammed Saleh, Said Issa and Haidar Soto.

Shortly later, a hand grenade was tossed in the rival Bab al-Tabbaneh district.

Reports said the tension erupted after members of the Arab Democratic Party hoisted the Syrian flag in Jabal Mohsen, which prompted Bab al-Tabbaneh residents to hoist the flag of the revolution.

LBCI said a Lebanese soldier was

maimed

while trying to contain the dispute.

Later on Thursday, the "Military Committee of the Families of the Tripoli Blasts Victims"

grabbed credit

for the shooting.

It explained: "We will continue our activities until Arab Democratic Party chief Ali Eid, the group's Secretary-General Rifaat Eid


...secretary general of the Leb Arab Democratic Party, a Pencilneck regime front organization...


as well as other attackers (behind the deadly mosques'

kaboom

s in the city) are tried."

Meanwhile,


...back at the argument, Livia grabbed for Jane's hair to make her point. Jane elbowed her in the face in rebuttal...


security sources told LBCI that "someone is leaking the names of Allawite workers in the city's municipality offices to facilitate targeting them."

The same sources noted that the targeted men are linked to Abou Jamal al-Nouhaili, Ali Sharkass and al-Hallaq.

"The situation is Tripoli is not stable and we are working on reevaluating the adopted security measures to avoid another round of

festivities

."

In a related matter, a bomb was hurled on Syria street between the rival neighborhoods of Bab al-Tabbaneh and Jabal Mohsen on Thursday evening, without causing any injuries.

OTV also said a clash erupted at the al-Nahhasin market in Tripoli near the bridge area.

The northern city has been witnessing in the past month tit-for-tat confessional attacks, a direct spillover of the Syrian war on

Leb

.

Posted by: Fred || 11/29/2013 00:00 || Comments || Link || E-Mail|| [6460 views] Top|| File under:
Hizbullah Field Commander Nicknamed 'Sayyed Nasrallah' Killed in Syria
[An Nahar] The southern town of Rishknaniyeh in the Tyre district on Thursday held a funeral for a slain Hizbullah military commander nicknamed "Sayyed Nasrallah" in reference to the group's secretary-general His Eminence Sayyed Hassan Nasrallah


The satrap of the Medes and the Persians in Leb...


"Wissam Sharafeddine, the most prominent Hizbullah field commander in Damascus' countryside, has been killed," Future TV reported.

Sharafeddine is "nicknamed Sayyed Nasrallah and hails from the town of Rishknaniyeh, east of Tyre," it added.

For its part, the pro-Hizbullah bintjbeil.org website confirmed the death of Sharafeddine, saying he was killed "while performing his sacred jihadist duty."

On Wednesday, the Syrian Observatory for Human Rights said 13 Hizbullah fighters have been killed since Friday in ongoing

festivities

with

Salafist tough guys

in the al-Marj area in Damascus' Eastern Ghouta region.

Rebels in Eastern Ghouta, east of Damascus, are trying to break the army siege on opposition areas there.

More than 200 fighters on both sides have been killed in the fighting.

"Hizbullah is leading the fighting. Hundreds of its fighters have been deployed to Eastern Ghouta," Syrian Observatory for Human Rights chief Rami Abdel Rahman told Agence

La Belle France

Presse.

Posted by: Fred || 11/29/2013 00:00 || Comments || Link || E-Mail|| [6461 views] Top|| File under: Hezbollah
Nephew of Hussein Hajj Hassan Killed in Syria
[An Nahar] The nephew of Caretaker Agriculture Minister Hussein Hajj Hassan has been killed along with three other Hizbullah fighters in Syria's Qalamoun region, a source close to the party said on Thursday.

"Ali Rida Fouad Hajj Hassan, aged 22, was killed along with three other Hizbullah fighters in Qalamoun" north of Damascus on Wednesday, the source told Agence

La Belle France

Presse.

"He was the nephew of Hussein Hajj Hassan," Caretaker Agriculture Minister and a leading Hizbullah member, the source added.

In May, the movement admitted for the first time that it has sent fighters to support
Hereditary President-for-Life Bashir Pencilneck al-Assad


Leveler of Latakia...


's forces in their bid to crush an anti-regime rebellion that erupted in 2011.

According to the source, the bodies of the four men have not been brought back to

Leb

for burial.

But local TV stations said the young fighter was buried in Beirut's southern suburbs on Thursday. The funeral was accompanied by gunfire by mourners.

Qalamoun is located aloaang the border with

Leb

, and fighting has escalated there in recent weeks as Syria's army and its backers launched a bid to wrest from the rebels areas under opposition control.

Posted by: Fred || 11/29/2013 00:00 || Comments || Link || E-Mail|| [6465 views] Top|| File under: Hezbollah
Syrian army takes town, and upper hand
[Al Ahram] The Syrian army recaptured the strategic town of Deir Attiyeh Thursday, less than a week after losing it, taking the advantage in its bid to crush rebels just north of Damascus.

The takeover of Deir Attiyeh, on the Damascus-Homs highway, comes two weeks into an army offensive in the Qalamoun region, important to the regime for its proximity to the capital and the rebels as it serves as their rear base near the border with

Leb

.

It also comes amid intense international efforts to hold a Geneva peace conference aimed at ending the 32-month conflict.

The opposition demands any talks should lead to a transitional period during which
Hereditary President-for-Life Bashir Pencilneck al-Assad


Oppressor of the Syrians and the Lebs...


's regime plays no role.

But forces loyal to Assad appear to be pushing for as many battleground victories as possible for leverage at the Geneva talks to be staged on January 22.

"Our heroic army has taken total control of the town of Deir Attiyeh in Damascus province after it crushed the terrorists' last enclaves there," said state television


... and if you can't believe state television who can you believe?


, citing a military source.

A high-ranking security official in Damascus confirmed the report to AFP, adding that "operations to expel the

Death Eaters

from nearby areas are ongoing".

On Friday last week, hundreds of jihadists from the Islamic State of Iraq and the Levant (ISIL) and Al-Nusra Front, as well as other rebels, took control of Deir Attiyeh, according to a monitoring group.

Most of the rebels who had taken up positions in Deir Attiyeh were "crushed" and the town had been "cleansed," the security official said on condition of anonymity.

The Syrian Observatory for Human Rights said the army was now in "near-total control" of Deir Attiyeh, though gunfire could still be heard.

A security source said regime loyalists also entered the nearby town of Nabuk.

"If this town is captured, all we'll have left is Yabroud and some other villages to completely block off the border with

Leb

and to stop any entrance or exit of rebels into

Leb

," said the source.

"The next phase will be to retake the south (of Syria). The north and the east are for later," he added.

Different areas of northern and eastern Syria are under control of the rebels, jihadists and Kurds.

Also engaged in the fighting in Qalamoun is the Lebanese Shiite movement Hezbollah, which backs Assad and has sent thousands of fighters into Syria.

On Thursday, a source close to the movement said a nephew of

Leb

's agriculture minister was killed along with three other Hezbollah fighters in Qalamoun.

"Ali Rida Fuad Hajj Hassan, aged 22, was killed along with three other Hezbollah fighters in Qalamoun" north of Damascus on Wednesday, the source said.

"He was the nephew of Hussein Hajj Hassan,"

Leb

's agriculture minister and a leading Hezbollah member, he added.

Fighting raged elsewhere on Thursday, a day after Iran said it and Turkey, which support opposing sides in the conflict, would press for a ceasefire ahead of the Geneva 2 peace conference.

Nine rebels were killed around Marj in the Eastern Ghouta region near Damascus, said the Observatory, which also reported fierce

festivities

around Douma, another rebel bastion nearby.

In the northern city of Raqa, a surface-to-surface missile launched overnight from Damascus province killed at least six people and

maimed

at least 30 others, including two women, the monitor said.

Raqa is the only

quiet provincial capital

in Syria to have fallen out of regime hands since the conflict broke out in March 2011.

It is now under jihadist control, but activists have frequently accused the army of targeting only civilian areas of Raqa, rather than parts of the city where the feared Islamic State of Iraq and the Levant is positioned.

In Aleppo province's Atareb, ISIL executed Hassan Jazra and six members of his Ghuraba al-Sham battalion, after it had accused them of theft and looting.

In areas where it is powerful, ISIL has sought to establish itself as the sole power-broker, first by eliminating small rival groups over charges of corruption, then by opening fronts with bigger battalions.

Posted by: Fred || 11/29/2013 00:00 || Comments || Link || E-Mail|| [6463 views] Top|| File under: Govt of Syria
Who's in the News
34
[untagged]
8
Arab Spring
4
Hezbollah
3
Govt of Pakistan
2
Jamaat-e-Islami
2
Ansar al-Sharia
2
TTP
2
Govt of Iran
1
Govt of Syria
1
al-Nusra
1
Tablighi Jamaat
1
Taliban
1
Commies
1
al-Qaeda in Africa
1
al-Qaeda in the Levant
1
Islamic State of Iraq
1
Boko Haram
Bookmark
E-Mail Me
The Classics
The O Club
Rantburg Store
The Bloids
The Never-ending Story
Thugburg
Gulf War I
The Way We Were
Bio
Merry-Go-Blog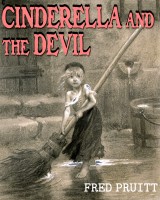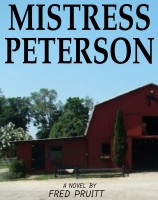 On Sale now!


A multi-volume chronology and reference guide set detailing three years of the Mexican Drug War between 2010 and 2012.

Rantburg.com and borderlandbeat.com correspondent and author Chris Covert presents his first non-fiction work detailing the drug and gang related violence in Mexico.

Chris gives us Mexican press dispatches of drug and gang war violence over three years, presented in a multi volume set intended to chronicle the death, violence and mayhem which has dominated Mexico for six years.
Click here for more information


Meet the Mods
In no particular order...


Steve White
Seafarious
Pappy
lotp
Scooter McGruder
john frum
tu3031
badanov
sherry
ryuge
GolfBravoUSMC
Bright Pebbles
trailing wife
Gloria
Fred
Besoeker
Glenmore
Frank G
3dc
Skidmark
Alaska Paul



Better than the average link...



Rantburg was assembled from recycled algorithms in the United States of America. No trees were destroyed in the production of this weblog. We did hurt some, though. Sorry.
44.201.96.43

Help keep the Burg running! Paypal: