Afghanistan
A New Way Forward
RETHINKING U.S. STRATEGY IN AFGHANISTAN

REPORT OF THE AFGHANISTAN STUDY GROUP (PDF)
Posted by: tipper || 09/08/2010 18:51 || Comments || Link || E-Mail|| [389 views] Top|| File under:
Caribbean-Latin America
Castro to Ahmadinejad: Stop denying the Holocaust
Israel and the Jewish people found an unlikely defender in Fidel Castro, the retired dictator of Cuba, on Tuesday, when he came out strongly against Iranian President Mahmoud Ahmadinejad's denial of the Holocaust and supported Israel's right to exist.

In a rare interview with Jewish-American reporter Jeffrey Goldberg of The Atlantic, the ailing 84-year-old leader said he sympathized with the Jews who have suffered from repeated persecution over the course of history
"The Jews have lived an existence that is much harder than ours," Castro said. "There is nothing that compares to the Holocaust."

Asked by Goldberg if he could relay the message to Ahmadinejad, who has denied the Holocaust and called for Israel to be wiped off the map, he was quoted as saying: "I am saying this so you can communicate it."

Castro also spoke lengthily about his first experience with anti-Semitism as a youth growing up in Catholic Cuba.

"I remember when I was a boy - a long time ago - when I was five or six years old and I lived in the countryside," he said, "and I remember Good Friday. What was the atmosphere a child breathed? `Be quiet, God is dead.' God died every year between Thursday and Saturday of Holy Week, and it made a profound impression on everyone. What happened? They would say, `The Jews killed God.' They blamed the Jews for killing God! Do you realize this?"

He added: "Well, I didn't know what a Jew was. I knew of a bird that was a called a 'Jew,' and so for me the Jews were those birds. These birds had big noses. I don't even know why they were called that. That's what I remember. This is how ignorant the entire population was."

Castro spoke to Goldberg because he recently wrote a piece about the prospects of Israel launching a strike against Iran. Fearing a regional flare up in the Mideast, the leader called for Israel and the US to back down from Iran over its nuclear program.

"This problem is not going to get resolved, because the Iranians are not going to back down in the face of threats," he said. "That's my opinion."
Posted by: tipper || 09/08/2010 11:11 || Comments || Link || E-Mail|| [282 views] Top|| File under:
Fidel to Ahmadinejad: 'Stop Slandering the Jews'
Castro said the Iranian government should understand the consequences of theological anti-Semitism. "This went on for maybe two thousand years," he said. "I don't think anyone has been slandered more than the Jews. I would say much more than the Muslims. They have been slandered much more than the Muslims because they are blamed and slandered for everything. No one blames the Muslims for anything."


Do and you just may die.


The Iranian government should understand that the Jews "were expelled from their land, persecuted and mistreated all over the world, as the ones who killed God.

In my judgment here's what happened to them: Reverse selection. What's reverse selection? Over 2,000 years they were subjected to terrible persecution and then to the pogroms. One might have assumed that they would have disappeared; I think their culture and religion kept them together as a nation."

He continued: "The Jews have lived an existence that is much harder than ours. There is nothing that compares to the Holocaust." I asked him if he would tell Ahmadinejad what he was telling me. "I am saying this so you can communicate it," he answered.

Castro went on to analyze the conflict between Israel and Iran. He said he understood Iranian fears of Israeli-American aggression and he added that, in his view, American sanctions and Israeli threats will not dissuade the Iranian leadership from pursuing nuclear weapons. "This problem is not going to get resolved, because the Iranians are not going to back down in the face of threats. That's my opinion," he said. He then noted that, unlike Cuba, Iran is a "profoundly religious country," and he said that religious leaders are less apt to compromise. He noted that even secular Cuba has resisted various American demands over the past 50 years.
Posted by: Glineling Jones6718 || 09/08/2010 10:49 || Comments || Link || E-Mail|| [272 views] Top|| File under:
Economy
When Taxes are High,The Way to Wealth - Benjamin Franklin
Courteous Reader,

I stopped lately where a great number of people were collected at an auction. The hour of sale not being come, they were conversing on the badness of the times, and one called to a plain clean old man, with white locks, "Pray, Father Franklin, what think you of the times? Won't these heavy taxes quite ruin the country? How shall we be ever able to pay them? What would you advise us to?"

Father Franklin stood up, and replied, "If you'd have my advice, I'll give it you in short, for a word to the wise is enough, and many words won't fill a bushel, as Poor Richard says.

"Friends, the taxes are indeed very heavy, and if those laid on by the government were the only ones we had to pay, we might more easily discharge them; but we have many others, and much more grievous to some of us.

We are taxed twice as much by our idleness, three times as much by our pride, and four times as much by our folly, and from these taxes the commissioners cannot ease or deliver us by allowing an abatement. However let us hearken to good advice, and something may be done for us; God helps them that help themselves, as Poor Richard says, in his almanac of 1733.

"It would be thought a hard government that should tax its people one tenth part of their time, to be employed in its service. But idleness taxes many of us much more, if we reckon all that is spent in absolute sloth, or doing of idle employments or amusements that amount to nothing. Sloth, by bringing on diseases, absolutely shortens life. Sloth, like rust, consumes faster than labor wears, while the used key is always bright, as Poor Richard says.

"So what signifies wishing and hoping for better times? We may make these times better if we bestir ourselves. Industry need not wish, as Poor Richard says, and he that lives upon hope will die fasting. There are no gains, without pains, then help hands, for I have no lands, or if I have, they are smartly taxed. And, as Poor Richard likewise observes, he that hath a trade hath an estate, and he that hath a calling hath an office of profit and honor; but then the trade must be worked at, and the calling well followed, or neither the estate, nor the office, will enable us to pay our taxes. Little strokes fell great oaks, as Poor Richard says in his almanac, the year I cannot just now remember.

"Here you are at this auction of fineries and knicknacks. You call them goods, but if you do not take care, they will prove evils to some. You expect they will be sold cheap, and perhaps they may for less than they cost; but if you have no occasion for them, they must be dear to you. Remember what Poor Richard says, buy what thou hast no need of, and ere long thou shalt sell thy necessaries.

"What madness must it be to run in debt for these superfluities! We are offered, by the terms of this auction, six months' credit; and that perhaps has induced some of us to attend it, because we cannot spare the ready money, and hope now to be fine without it. But, ah, think what you do when you run in debt; you give to another power over your liberty.

If you cannot pay at the time, you will be ashamed to see your creditor; you will be in fear when you speak to him, you will make poor pitiful sneaking excuses, and by degrees sink into base downright lying; for, as Poor Richard says, the second vice is lying, the first is running in debt. Gain may be temporary and uncertain, but ever while you live, expense is constant and certain; and 'tis easier to build two chimneys than to keep one in fuel, as Poor Richard says. So rather go to bed supperless than rise in debt.

Get what you can, and what you get hold;

'Tis the stone that will turn all your lead into gold,

as Poor Richard says. And when you have got the philosopher's stone, sure you will no longer complain of bad times, or the difficulty of paying taxes.

Benjamin Franklin.

July 7, 1757
Posted by: Daffy Slolump6761 || 09/08/2010 12:16 || Comments || Link || E-Mail|| [287 views] Top|| File under:
Europe
Grassroots Anti-Islamism in Germany
In what could be seen as a parallel to the robust grassroots opposition to the Ground Zero mosque in the U.S., citizens of the German city of Mönchengladbach, located in the West German state of North Rhine–Westphalia, are working overtime to prevent the radical Islamic association "Invitation to Paradise" from building an Islamic school there. Germany's domestic intelligence agency, Verfassungsschutz, has monitored the activities of "Invitation to Paradise" members, who propagate a Salafist version of Islam that calls for the decapitation of non-believers and the imprisonment of women in burqas.

Traditionally, German politicians and policymakers have bent over backwards to not offend homegrown Islamists, revolutionary Iranian supporters, and Hezbollah activists. That helps to explain why the Hamburg-based mosque al-Quds, which spawned the 9/11 terror attacks, remained open for almost nine years as a training center for jihadists.

A citizens' initiative in Mönchengladbach spearheaded by Wilfried Schultz, a jurist and a student of theology, seeks to jolt drowsy politicians and government officials into action against the Salafists. Last week, a court barred the radical Islamic association from using a building as a mosque and from building the planned Islamic school, based on an insufficient construction application. In response, 130 Salafists seized a market square to pray and will continue to hold open-air services. According to a local press report, a woman shouted at them, "You're repressing women and children"; she was met with a response of "loud and aggressive Allahu Akbar (God is Great!)" chants.

"Invitation to Paradise" is a bizarre mix of German converts to Islam and German Muslims energetically campaigning to win more converts to their backward form of fanatical Islam. While the citizens' group opposing them seems to have fathomed the anti-women, anti-Western goals of the Salafists, Hamburg continues to serve as one of Europe's leading metropolitan hubs for anti-Western Islamic ideologies and as the Islamic Republic's financial center. Take the example of Iran's supreme leader, Ayatollah Ali Khamenei, who appointed the director of the Islamic Center of Hamburg, which is part of the Imam Ali Mosque. The mosque's imam, Ayatollah Reza Ramezani, has invoked the standard Iranian battle cry for wiping Israel off the map, "liberation of Jerusalem from the Zionist system," and his mosque serves as a meeting place for members of the Iranian Revolutionary Guards Corps (IRGC), which the U.S. has designated as global terrorist organization.

Despite the banning of the al-Quds moque this year, Hamburg still remains an "Invitation to Paradise" for radical Islam.
Posted by: tipper || 09/08/2010 10:52 || Comments || Link || E-Mail|| [362 views] Top|| File under: Salafists
Home Front: Politix
Paul Krugman And Tom Friedman Are Fed Up: 'Obama Has Had No Vision'
Is this going to result in further calls for drug tests from Minister of Information Robert Washington Bob Gibbs? I think it's safe to say when one speaks of the "professional left" Paul Krugman and Tom Friedman are at the top of many people's list. And if this morning's This Week panel was anything to go by they are very, very angry.

As angry and prolific and hyperbolic as the Tea Party has been this past year, and as much as the White House has been running scared from Glenn Beck in recent months, I'm not sure there's anything scarier than an hardcore Liberal turned angry. First up, Paul Krugman, who has been critical of

President B.O.

before but perhaps not in such stark terms: This morning he accused Obama of having no vision.

But what is true on all of this is that Obama has had no vision. He has not articulated a philosophy. What is Obama's philosophy of government? He wobbles between sounding kind of like a liberal. Then he says, well, the conservatives have some points, too. He concedes the message.

There's never been anything like what Reagan did, which was to say, "We've been on the wrong track. We're going to follow a very different track. That's going to change things. You need to, you know, support us in this."

Shortly thereafter Tom Friedman jumped on board declaring that Obama had "over-read his mandate"

Look, I'm for more health care. I'm glad we've extended it to more Americans. But the fact is, there is a real, I think, argument for the case that Obama completely over-read his mandate when he came in.

He was elected to get rid of one man's job, George Bush, and get the rest of us jobs. I think that was the poor thing. And by starting with health care and not making his first year the year of innovation, expanding economy and expanding jobs, you know, I think, looking back, that was a political mistake.

And then stated that the

B.O. regime

communicates worse than any administration Friedman has ever seen since he came to Washington.

I think it is fair. You know, one of the criticisms certainly I've had -- and many others have had -- this is not, I think, original -- there's been no narrative to this administration. To me, I think

Barack Obama

was elected for one thing, which I'm not sure he ever fully understood, to do nation-building at home, to do nation-building in America...There's never been a unifying message. I've worked here since 1989. I personally -- just as a reporter, a columnist in Washington -- have never seen a worse communicating administration, just at the basic, technical level of, "Hey, we've got a good plan. You know, maybe someone out there would be interested in writing about it," not since I've been to Washington.

Unlike much of the hollering on the right these past few months, this is not the sort of criticism that the

B.O. regime

can easily brush away with accusations of election rhetoric. Whether or not he takes it seriously remains to be seen. But it is rather mind-boggling to hear two stalwarts of the left (per some commenters, agreed Friedman less so than Krugman, but still striking to hear him criticize Obama in such stark terms) accuse a president who swept into office on a wave of national euphoria of being both a bad communicator and someone who lacks vision. Apparently we were not the ones we've been waiting for? Watch below.
Posted by: tipper || 09/08/2010 11:19 || Comments || Link || E-Mail|| [293 views] Top|| File under:
Home Front: WoT
Spengler: Why don't Americans like Muslims?
A million and a quarter Americans have rotated through Afghanistan and Iraq, moreover, and what they have seen horrifies them. For the first time, very large numbers of Americans have had direct exposure to the Muslim world. American servicemen returning from Iraq and Afghanistan are the main source of Americans' first-hand knowledge of the Muslim world.

The accumulation of first-hand information may explain why American attitudes toward Islam have hardened since 2001. In November 2001, with the memory of the World Trade Center attacks fresh in their minds, half of Americans told the Pew Forum poll that there was not much difference between Islam and their own religion. By 2007, the proportion had risen to 70%, the same percentage that opposes the Ground Zero Islamic center.

Iraq is the first American war in which soldiers stationed overseas are not fraternizing with the locals. Americans are not hostile to foreigners. On the contrary, American soldiers abroad used to fall for the local girls in huge numbers. American soldiers have brought three quarters of a million brides home since World War II. Only a few hundred American soldiers [3] have requested visas for Iraqi spouses or fiances, by contrast, a vanishingly small number. Unlike all previous American wars, American boys and Iraqi girls don't fall in love. Part of the problem is security - it's harder for Americans to fraternize with the locals than in previous wars - but the bigger issue is cultural. Americans and Arab Muslims come from worlds far less compatible than Americans and say, Vietnamese or Japanese.
Posted by: tipper || 09/08/2010 11:28 || Comments || Link || E-Mail|| [390 views] Top|| File under:
Olde Tyme Religion
Robert Fisk on Honor Killings
It is a tragedy, a horror, a crime against humanity. The details of the murders -- of the women beheaded, burned to death, stoned to death, stabbed, electrocuted, strangled and buried alive for the "honour" of their families -- are as barbaric as they are shameful. Many women's groups in the Middle East and South-west Asia suspect the victims are at least four times the United Nations' latest world figure of around 5,000 deaths a year. Most of the victims are young, many are teenagers, slaughtered under a vile tradition that goes back hundreds of years but which now spans half the globe.


he spends some time trying to de-Islamicize the problem but then gives examples and, surprise, the worst of the worst tend to all be Islamic honor killings
Posted by: lord garth || 09/08/2010 14:18 || Comments || Link || E-Mail|| [309 views] Top|| File under:
Who's in the News
43
[untagged]
5
Govt of Pakistan
5
Govt of Iran
4
TTP
2
al-Qaeda in Pakistan
1
Salafists
1
Taliban
1
Thai Insurgency
1
Global Jihad
1
Commies
1
Hezbollah
Bookmark
E-Mail Me
The Classics
The O Club
Rantburg Store
The Bloids
The Never-ending Story
Thugburg
Gulf War I
The Way We Were
Bio
Merry-Go-Blog
Hair Through the Ages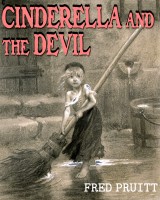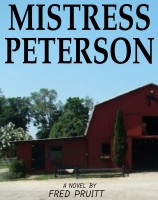 On Sale now!


A multi-volume chronology and reference guide set detailing three years of the Mexican Drug War between 2010 and 2012.

Rantburg.com and borderlandbeat.com correspondent and author Chris Covert presents his first non-fiction work detailing the drug and gang related violence in Mexico.

Chris gives us Mexican press dispatches of drug and gang war violence over three years, presented in a multi volume set intended to chronicle the death, violence and mayhem which has dominated Mexico for six years.
Click here for more information


Meet the Mods
In no particular order...


Steve White
Seafarious
Pappy
lotp
Scooter McGruder
john frum
tu3031
badanov
sherry
ryuge
GolfBravoUSMC
Bright Pebbles
trailing wife
Gloria
Fred
Besoeker
Glenmore
Frank G
3dc
Skidmark
Alaska Paul



Better than the average link...



Rantburg was assembled from recycled algorithms in the United States of America. No trees were destroyed in the production of this weblog. We did hurt some, though. Sorry.
34.200.218.187