Afghanistan
Al-Qaeda disarms Afghan Taliban commanders
Al-Qaeda is blocking Taliban fighters who favour peace talks from negotiating with Kabul.

The terror movement has disarmed two Taliban commanders, Mullah Laal Muhammad and Mullah Alaoddin of the Haqqani network, who were interested in starting peace talks with the Afghan government, Kunduz Provincial Governor Engineer Muhammad Omar said.

"Al-Qaeda has disarmed two prominent commanders of the Haqqani Network in Kunduz in the past two weeks, and nine others in fear of being disarmed have buried their weapons and fled to Pakistan," Omar told Central Asia Online.

"The Afghan Taliban (have accepted) reality now and want to participate in peace talks with the Afghan government, but the Pakistani, Uzbek and Chechen militants don't want the reconciliation process to start," he said.

After President Hamid Karzai's election to a second term, he expressed willingness to talk to those who lay down their arms and accept the Afghan constitution.

Kunduz representative to the Afghan parliament Moyeen Merastyal confirmed the governor's statement.

"The groups that are supporting the Taliban from outside don't want peace talks in Afghanistan as they consider stability detrimental to their interests," Merastyal said. "They want terrorism in the region, not only in Afghanistan, so anyone who looks interested in peace talks is being disarmed or captured," he said, referring to the arrest of some Taliban figures in Pakistan.

"Those prominent Taliban commanders who have been captured in Pakistan in the past few months were interested in starting peace talks, but they were stopped as well," he added.

On the other hand, since the arrest of the Taliban's chief military commander, Mullah Abdul Ghani Baradar, in Karachi last February, some disagreements between Taliban factions and al-Qaeda have been visible, Omar said.

The reconciliation and reintegration plan is aimed at encouraging the Taliban's followers, estimated by NATO officials at 25,000 to 30,000 active fighters, to renounce violence, sever ties with al-Qaeda and respect the constitution.

Taliban leaders and spokesmen have said negotiations can begin only after international forces leave Afghanistan.
Posted by: tipper || 09/08/2010 10:42 || Comments || Link || E-Mail|| [6457 views] Top|| File under:
Britain's envoy to Afghanistan quits after 'Taliban strategy clash'
The UK's special representative on Afghanistan and Pakistan was appointed in March last year after being UK ambassador in Kabul the two previous years.

In June he took an "extended leave" from the role just a month before a crunch international conference in Kabul, in what observers described as a surprise move.

At the time no reason was given for why Sir Sherard temporarily stepped down and the Foreign Office said he was "expected back in the autumn".

Sir Sherard was known to have been critical of the United States-led military strategy in Afghanistan and to have argued in favour of holding talks with the Taliban.

He then missed the Kabul summit attended by world leaders including Ban Ki-Moon, the United Nations Secretary General.

Foreign Office insiders at the time rejected reports suggesting he had been sidelined by the new Coalition Government at the request of the Americans.

But on Wednesday the FCO announced that it had been agreed that a separate representative was no longer required due to the changing situation.

A spokesman said this would allow the role to be handled by a policy chief, which would be now handled by Karen Pierce, the FCO director for South Asia and Afghanistan.

He said many allies, including the US, combine the representative and policy roles.

William Hague, the Foreign Secretary, paid tribute to Sir Sherard, saying he had made "an invaluable contribution to UK policy towards Afghanistan and Pakistan".

"He showed great commitment, dedication and expertise during an important phase in international efforts in the region," he said.

"He has a very able successor in Karen Pierce. Afghanistan and Pakistan continue to be this Government's top priority in foreign affairs."
Posted by: tipper || 09/08/2010 10:48 || Comments || Link || E-Mail|| [6464 views] Top|| File under:
China-Japan-Koreas
U.S. Sending High-Level Team to Asia to Discuss Norks
A team of top U.S. officials is going to Seoul, Tokyo, and Beijing next week for talks on North Korea and U.S. efforts to convince the North to give up its nuclear program


"Which officials?"
"Top officials!"

The team will include the U.S. envoys for North Korea, Stephen Bosworth and Sung Kim.

Announcing the trip Tuesday, State Department spokesman PJ Crowley said he does not anticipate the officials going to North Korea during their four day visit.

North Korean leader Kim Jong-il said during a visit to China last month that he would like to see a resumption of the six-party talks with China, Japan, Russia, South Korea, and the United States. But Crowley said Tuesday it is up to the North to create a better environment for progress.

Crowley also said Tuesday that the United States would consider any new requests for humanitarian aid for North Korea following recent devastating floods along its border with China.


Maybe Bambi will bow to them as well ...
Posted by: Steve White || 09/08/2010 00:00 || Comments || Link || E-Mail|| [6461 views] Top|| File under:
Norks demand goodies from South to fix .. Nork floods
Usually governments fix their own natural disasters. Like Pakistan, for instance ...

North Korea wants rice and materials to repair flood damage such as cement and heavy equipment from South Korea, it was said in a message Saturday. The Unification Ministry on Tuesday said the message came from the North Korean Red Cross and was sent to its South Korean counterpart after the South offered some W10 billion in flood relief (US$1=W1,179).

The North asked for rice, cement, vehicles and bulldozers if the South is willing to help. The message was a belated response to the South Korean Red Cross's offer on Aug. 26 of emergency food supplies and medicines.


The cement and construction equipment will be used to build hardened bunkers for Nork artillery and troops. So how about, 'no' ...

But Seoul is less keen to provide rice and building materials since such aid has been put on hold as part of sanctions after the North sank the South Korean Navy corvette Cheonan since the North has a history of diverting such aid to the military. Heavy equipment, cement and iron bars proved controversial when the South gave flood aid to the North in 2006 and 2007.

But the government seems nonetheless inclined to meet the request to some extent, with many officials saying rice in particular should be considered, according to a ministry official.

This was the first time since April 2007 that the North officially asked the South for rice as relations soured when the conservative Lee Myung-bak administration came to office in 2008. A security official said, "We could think positively of giving them rice if it comes out of the W10 billion we've offered."

A senior government official earlier told reporters the government could approve offers from the private sector to send rice aid to the North. But as far as supplies of heavy equipment go, public sentiment here is unfavorable. A North Korea expert said, "We can't afford to give them materials or equipment like bulldozers that could be used to implement projects such as modernizing or renovating Pyongyang for the North Korean ruling class.

"There'll be an announcement on the supply of rice purely as a humanitarian issue between the Red Cross societies of the two sides," a senior Cheong Wa Dae official said. "But we'll have to think hard which materials best suit our intention of giving relief to flood victims."

At the moment, the North is clearly in dire need of aid from the South. It needs outside help amid a food shortage and is gearing up to establish Kim's successor at an extraordinary party congress this week.

It initially turned to traditional ally China, but although Kim senior visited China twice in May and August this year, he came away almost empty-handed and is under pressure from Beijing to reform and open up the country's failed planned economy.

Whether the request marks the beginning of a thaw in inter-Korean relations remains to be seen. "We'll have to watch for a while once the party congress is over to understand whether the North will be making this a priority," the Cheong Wa Dae official speculated.
Posted by: Steve White || 09/08/2010 00:00 || Comments || Link || E-Mail|| [6461 views] Top|| File under:
Europe
Merkel to award prophet cartoonist
[Iran Press] German Chancellor Angela Merkel is set to pay tribute to the Danish cartoonist who caused uproar in the

Mohammedan

world by drawing insulting cartoons of Prophet Mohammed (

PTUI!

).

Merkel is scheduled to address a ceremony about freedom of press in Potsdam, near Berlin on Wednesday where she will give an award to Danish cartoonist Kurt Westergaard, organizers of the event said in a statement on Tuesday.

"We still know what no freedom means and we should never forget how valuable liberty is. Press freedom is one of the features of a free democracy," Merkel was quoted as by AFP.

The 75-year old cartoonist, who offended

Mohammedan

s across the world, will be awarded the M100 Media Prize 2010.

The blasphemous cartoons were first printed on September 30, 2005 in Danish newspaper Jyllands-Posten, and were reprinted repeatedly in different newspapers in over 50, mostly Western, countries.

The move by Western media sparked anger among

Mohammedan

s across the globe, provoking mass protests by the community who demanded Westergaard be punished.

Westergaard announced in June that he would retire from the Jyllands-Posten newspaper in a bid to ease tensions over his insulting cartoons.
Posted by: Fred || 09/08/2010 00:00 || Comments || Link || E-Mail|| [6466 views] Top|| File under: Global Jihad
Fifth Column
Proposed Koran burning
Koran burning said to be dumb and dangerous

WASHINGTON: A religious leader who met with Attorney General Eric Holder on Tuesday said the top US law enforcement official described as "idiotic and dangerous" a Florida church's plan to burn copies of the Quran on the anniversary of the September 11, 2001 attacks.

"He said, I quote him, 'The Gainesville plan is idiotic and dangerous,'" said Farhana Khera, executive director of Muslim Advocates.

Rabbi David Sapperstein of the Religious Action Network added that they held a "vigorous discussion," even though the attorney general has no power to intervene to stop the planned burning of Muslim holy books.

"A lot of protection is to come from local law enforcement," he told reporters. "We are confident that the attorney general, when he speaks, speaks very strongly to the American people."

Holder held the talks with religious leaders to discuss ways of confronting an anti-Islamic wave in the United States, amid plans by an evangelical pastor to hold a Koran-burning ceremony in Florida on Saturday.

The ceremony is to be led by Pastor Terry Jones, who has said the Quran torching aims "to remember those who were brutally murdered on September 11," and to send a warning "to the radical element of Islam."


Well it certainly is awful to see book burnings... it reminds one of fascism




Agreed. Book burning is what idiots do.

N.B.: put the http link in the source box when you post, not buried in the text. AoS.
Posted by: Anon1 || 09/08/2010 00:00 || Comments || Link || E-Mail|| [6460 views] Top|| File under:
India-Pakistan
KP demands 'decisive' operation in Tribal Areas
[Pak Daily Times] The

Khyber Pakhtunkhwa, formerly NWFP, aka Terrorism Central

(KP) government has once again demanded a conclusive military operation against the Tehreek-e-Taliban Pakistain (TTP), which it said was strengthening its position in the tribal belt.

"Taliban

Boskonians

have started targeting settled areas of Khyber Pakhtunkhwa once again and carried out two major attacks in Lakki Marwat and Kohat within two days," KP Information Minister Mian Iftikhar Hussain told reporters on Tuesday.

"Security forces should now focus on terrorists' activities rather than the flood activities. Taliban are taking advantage of the flood situation and have restarted killing innocent citizens," Iftikhar said, adding that any further delay in the operation against the Taliban could put the whole country at risk.

He said that Taliban-affiliated groups had once again strengthened their presence in Darra Adamkhel, Khyber, Mohmand and suburbs of

Beautiful Downtown Peshawar

. Referring to the kidnapping of Islamia College University Vice Chancellor Dr Ajmal Khan, the minister said that the government had ordered police to launch a crackdown against kidnappers, who, he said, had close links with terrorists.

The minister also said that the federal government had accepted the province's suggestions about distribution of relief funds among the provinces.

"The Centre has agreed with the KP government's request that rehabilitation and reconstruction work in the flood-affected areas should be carried out mostly by the provinces. The Centre will now provide funds to the provinces on need basis," he said. He said that the federal government had also agreed to increase the cash grant for the flood-affected people from Rs 5,000 to Rs 20,000 on the KP government's suggestion.

He said that the KP government would take all steps to complete the rehabilitation and reconstruction projects in the flood-hit areas at the earliest.


Posted by: Fred || 09/08/2010 00:00 || Comments || Link || E-Mail|| [6458 views] Top|| File under: Govt of Iran
Taliban threaten more suicide attacks
[Pak Daily Times] The Tehreek-e-Taliban Pakistain (TTP) on Tuesday threatened more

suicide kaboom

s on security forces and government offices, challenging authorities already overwhelmed by the devastating floods in the country. "Americans are carrying out

dronezap

s with the permission of Pakistain and we will take

Dire Revenge™

with

suicide kaboom

s on security forces, police and government offices," TTP

front man

Azim Tariq told

Rooters

by telephone, from Qazi's guesthouse an undisclosed location. "Drone attacks have killed dozens of innocent women and children but America has never expressed its regret, " Tariq said. The TTP has

grabbed credit

for the latest bombing, which killed 19 people in Lakki Marwat.
Posted by: Fred || 09/08/2010 00:00 || Comments || Link || E-Mail|| [6463 views] Top|| File under: TTP
US, allies should contain terrorists along Pak-Afghan border: IISS
[Pak Daily Times] The US-led coalition's strategy in Afghanistan is too ambitious and instead it should counter the threat of

bad turban

attacks along the Afghan-Pakistain border, a British think tank said on Tuesday.

The call by the London-based International Institute for Strategic Studies (IISS) came as the public and governments in NATO countries tire of the nine-year-old war.

"For Western states to be pinned down militarily and psychologically in Afghanistan will not be in the service of their wider political and security interests," IISS Director General John Chipman told a news conference.

The coalition's original goal of defeating al Qaeda in Afghanistan and preventing its return had ballooned into a comprehensive strategy to develop and modernise Afghanistan, Chipman said at the launch of 'Strategic Survey 2010', the institute's annual review of world affairs.

"Defeat of the Taliban was seen as virtually synonymous with the defeat of al Qaeda, even though much of its organised capacities had been displaced to Pakistain," he said.

Finding a constitutional settlement that recognised Afghan realities would need an enormous political effort that included not just all the local players but all regional states, he said.

"That in time might be necessary. In the interim... it is necessary and advisable for outside powers to move to a containment and deterrence policy to deal with the international terrorist threat from the Afghan-Pakistain border regions," he said.

Ambitious: Chipman called US President Barack B.O. Obama's counter-insurgency strategy "too ambitious" and said the coalition should draw up a containment strategy now to implement as combat forces withdrew.

Such a strategy would have political, diplomatic, economic and military elements. "It would require political deals in Afghanistan and among key regional powers including India, Pakistain, Iran and the central Asian states," he said.
Posted by: Fred || 09/08/2010 00:00 || Comments || Link || E-Mail|| [6459 views] Top|| File under: Taliban
Iraq
Looted artifacts back in Iraq
BAGHDAD — Hundreds of Iraqi artifacts looted from museums and archaeological sites across the country — including a 4,400-year-old statue of an ancient king stolen during the US-led invasion — have been returned to Iraq and were displayed Tuesday.

Iraq is home to relics of the world's most ancient urban civilizations. Its priceless heritage was plundered during the country's wars and upheavals, and its precious antiquities sold to collectors abroad.
Posted by: Steve White || 09/08/2010 00:00 || Comments || Link || E-Mail|| [6461 views] Top|| File under:
Abdulmahdi nomination not result of foreign pressure
BAGHDAD / Aswat al-Iraq: Iraqi Vice President Adel Abdulmahdi said on Tuesday that his nomination for the premiership came in response to the will of the Nation al Alliance to speed up the formation of the new government not as a result of any Arab or regional pressures.

Abdulmahdi told Aswat al-Iraq news agency correspondent during a press conference that he will work with other political blocs to form a government of national unity. He thanked the members of the National Alliance for their trust, including those who opposed or rejected his nomination.

He underlined that he will be in the parliament's building every day until forming the new government and ending the current crisis.

Iraq has been in a political vacuum since the March 7 election which Allawi's Iraqiya won by two seats over State of Law, although neither party won the majority needed to govern. Allawi and Maliki's blocs have held tentative negotiations, but at the same time have also both been reaching out to other potential partners.
Posted by: Steve White || 09/08/2010 00:00 || Comments || Link || E-Mail|| [6457 views] Top|| File under:
Israel-Palestine-Jordan
Palestinian Negotiator: We Will Never Recognize Israel
I wonder how the peace talks will work out?


A member of the Palestinian negotiation team, Nabil Sha'ath, said in Ramallah, "The Palestinian Authority will never recognize Israel as the Jewish state because such a declaration will negate the right of the Palestinian refugees to return to their homes."

Sha'ath said that the Palestinian negotiating team rejected Prime Minister Benjamin Netanyahu's offer to discus this matter at the next meeting between the sides at Sharm a-Sheikh. He noted, "The PA does is not opposed to the fact that there will be a Jewish majority in Israel."


Right up until they have the opportunity to change that fact?
Posted by: Free Radical || 09/08/2010 08:54 || Comments || Link || E-Mail|| [6457 views] Top|| File under:
Southeast Asia
Iran tells world 'don't make stoning rights issue'
[Pak Daily Times] Foreign countries should not interfere in Iran's legal system and stop trying to turn the case of a woman sentenced to be stoned to death for adultery into a human rights issue, Iranian government spokesperson said on Tuesday.

The case of the 43-year-old mother of two, condemned to death for illicit sex and charged with involvement in her husband's murder, provoked an international outcry, with Brazil offering her asylum and the Vatican speaking out against the punishment.

The spokesperson said that the furore was based on false information about Sakineh Mohammadi Ashtiani's case. "Unfortunately, (they are) defending a person who is being tried for murder and adultery, which are two major crimes of this lady and should not become a human rights issue," Foreign Ministry Ramin Mehmanparast told a news conference.

"If releasing all those who have committed murder is to be perceived as a human rights issue, then all European countries should release all the murderers in their countries." The stoning case has further strained relations between Iran and the West which accuses the Islamic Republic of seeking nuclear weapons.

In France, European Commission President Jose Manuel Barroso said on Tuesday he was appalled to hear about the sentence. "This is barbaric beyond words. We condemn such acts, which have no justification under any moral or religious code," he told the European Parliament in Strasbourg.
Posted by: Fred || 09/08/2010 00:00 || Comments || Link || E-Mail|| [6459 views] Top|| File under: Govt of Iran
Syria-Lebanon-Iran
Russia urges Iran-IAEA cooperation
[Iran Press] Russia has urged Iran to maintain cooperation with the

ineffective International Atomic Energy Agency

(IAEA), a day after Tehran rejected the agency's claim that it had restricted UN inspectors.

"The IAEA must continue its work ... Iran must fulfill the requirement of the IAEA," RIA Novosti quoted Russian Foreign Minister Sergey Lavrov as saying on Tuesday.

On Monday, IAEA Director General Yukiya Amano handed his latest report on the implementation of the Safeguards Agreement in Iran to the agency's Board of Governors.

According to the supposedly confidential report that was made immediately available to the press, the agency confirms that it "continues to verify the non-diversion of declared nuclear material in Iran," calling on Tehran to provide "necessary cooperation."

Iranian officials have criticized the report for mixing technical issues with politics, stressing that Tehran has fully complied with IAEA regulations.

Head of the Atomic Energy Organization of Iran Ali Akbar Salehi said Iran, like all IAEA members states, has the right to vet IAEA inspectors and bar those it believes are prejudiced.

Regarding the IAEA claim that Iran has denied inspectors access to its heavy water plant, Salehi argued such an inspection did not fall within the framework of the Safeguards Agreement between Iran and the agency.

Remarks of the Russian foreign minister were made following a meeting with his French counterpart Bernard Kouchner in Paris, two weeks after Russia delivered its first supply of nuclear fuel for the launch of Iran's first nuclear power plant in the southern city of Bushehr.
Posted by: Fred || 09/08/2010 00:00 || Comments || Link || E-Mail|| [6460 views] Top|| File under: Govt of Iran
Iran stresses right to vet UN inspectors
[Iran Press] Iranian Foreign Ministry

front man

Ramin Mehmanparast says Tehran has a

legitimate

right to demand changes to the list of UN inspectors monitoring its nuclear program.

"One issue that some officials within the [International Atomic Energy] Agency may raise is over the designation of inspectors, which...we have the right to decide to replace or change inspectors based on their records," IRNA quoted Mehmanparast as saying on Tuesday.

The remarks come one day after the agency claimed in its latest report that Tehran's "repeated objections" to the designation of experienced inspectors could hamper the process of monitoring Iran's nuclear facilities.

Speaking at his weekly press briefing, Mehmanparast said Iran is ready to resume nuclear fuel swap negotiations with the Vienna group --the US, France, Russia, and the IAEA -- based on the Tehran declaration.

On May 17, Iran, Brazil, and Turkey signed a nuclear fuel swap declaration, under which Tehran expressed readiness to exchange 1,200 kg of its low-enriched uranium on Turkish soil for fuel for a medical research reactor.

Iranian officials say the latest report has reaffirmed the non-diversion of Iran's nuclear program and shows that the country's compliance with IAEA regulations.

Head of the Atomic Energy Organization of Iran Ali Akbar Salehi also stressed that Iran, like other IAEA members states, has the right to vet and bar IAEA inspectors.

Tehran rejects Western allegations that it is following a military nuclear program, arguing that as a member of the IAEA and a signatory to the Nuclear Non-Proliferation Treaty it has the right to use peaceful nuclear technology.
Posted by: Fred || 09/08/2010 00:00 || Comments || Link || E-Mail|| [6464 views] Top|| File under: Govt of Iran
Hizbullah Denies Transferring Arms from Shehabiyeh to Other Locations
[An Nahar] Hizbullah sources denied that party members removed long-range rockets from a suspected arms depot in Shehabiyeh and transferred them to other locations after several blasts and a fire in the three-storey building last week.

The Israeli army said Sunday that it dispatched an unmanned aerial vehicle (UAV) to film the scene following Friday's

kaboom

s and defense officials said the home was previously known to Israel as a significant arms cache used by Hizbullah fighters.

Hizbullah "does not comment on Israeli lies," the sources told pan-Arab daily Asharq al-Awsat in remarks published Tuesday.

The Israeli army said that some of the weaponry, which included 107 and 122 mm rockets, were taken to nearby homes and others to a mosque in Nabatiyeh.

Israel has warned that it will send the footage to the

United Nations, aka the Oyster Bay Chowder and Marching Society

as evidence to a complaint it filed against

Leb

last week.
Posted by: Fred || 09/08/2010 00:00 || Comments || Link || E-Mail|| [6459 views] Top|| File under: Hezbollah
Home Front: Culture Wars
Hillary Clinton condems Koran-burning as 'disgraceful'
An evangelical pastor insisted his plans to torch the holy Koran would go ahead after US secretary of state Hillary Clinton condemned the "disgraceful" burning ceremony in Florida.

The leader of the little known church found himself in the eye of a rapidly swirling storm today with several Muslim and world leaders deploring his plans as fanning flames of intolerance, as well as Muslim hatred of the United States.

Clinton was the most senior US official to speak out against the burning scheduled for the anniversary of the September 11 attacks, saying she was "heartened by the clear, unequivocal condemnation of this disrespectful, disgraceful act that has come from American religious leaders of all faiths."

The White House added its voice to warnings that the move could trigger outrage around the Islamic world and endanger the lives of US soldiers.

"It puts our troops in harm's way. And obviously any type of activity like that puts our troops in harm's way would be a concern to this administration," White House spokesman Robert Gibbs said yesterday.

He was reiterating comments by top US and NATO commander in Afghanistan, General David Petraeus, who warned burning the holy book of Islam would provide propaganda for insurgents.

"It could endanger troops and it could endanger the overall effort in Afghanistan," said Petraeus of the plan, adding that it could cause significant problems "everywhere in the world we are engaged with the Islamic community."
Posted by: Free Radical || 09/08/2010 08:49 || Comments || Link || E-Mail|| [6458 views] Top|| File under:
Who's in the News
43
[untagged]
5
Govt of Pakistan
5
Govt of Iran
4
TTP
2
al-Qaeda in Pakistan
1
Salafists
1
Taliban
1
Thai Insurgency
1
Global Jihad
1
Commies
1
Hezbollah
Bookmark
E-Mail Me
The Classics
The O Club
Rantburg Store
The Bloids
The Never-ending Story
Thugburg
Gulf War I
The Way We Were
Bio
Merry-Go-Blog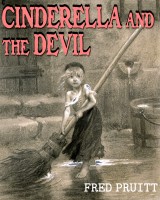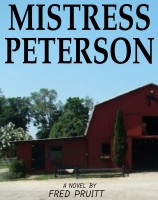 On Sale now!


A multi-volume chronology and reference guide set detailing three years of the Mexican Drug War between 2010 and 2012.

Rantburg.com and borderlandbeat.com correspondent and author Chris Covert presents his first non-fiction work detailing the drug and gang related violence in Mexico.

Chris gives us Mexican press dispatches of drug and gang war violence over three years, presented in a multi volume set intended to chronicle the death, violence and mayhem which has dominated Mexico for six years.
Click here for more information


Meet the Mods
In no particular order...


Steve White
Seafarious
Pappy
lotp
Scooter McGruder
john frum
tu3031
badanov
sherry
ryuge
GolfBravoUSMC
Bright Pebbles
trailing wife
Gloria
Fred
Besoeker
Glenmore
Frank G
3dc
Skidmark
Alaska Paul



Better than the average link...



Rantburg was assembled from recycled algorithms in the United States of America. No trees were destroyed in the production of this weblog. We did hurt some, though. Sorry.
3.235.120.150

Help keep the Burg running! Paypal: