-Lurid Crime Tales-
When is a hate crime, NOT a hate crime?
Ay Pee, summarized: South Philadelphia High School: After years of Black on Asian violence at the school, student complaints ignored by the authorities, last December 3rd groups of black gang members rampaged through the school attacking Asians. After school, and for some time after, Asian students were attacked in the streets by gangs of up to thirty Blacks.
If they were skinheads with swastikas...
So fifty of the Asian kids gave up on appealing to authority and, consulting local activits, organized themselves, boycotting the school for one week. Their leader, interviewed for the article, is hopeful that things will be better this year.
...Pretty sad. Where are AL Sharpton or Jesse Jackson speaking out. Or are they only concerned with one race? Read the rest.
Posted by: anymouse || 09/08/2010 00:00 || Comments || Link || E-Mail|| [1238 views] Top|| File under:
-Signs, Portents, and the Weather-
40-foot breach in safety dyke threatens Dadu city
[Pak Daily Times] A 40-foot wide breach in FP embankment at Allah Yarani is threatening Dadu city, a private TV channel reported on Tuesday.


I'm no civil engineer, but it seems to me a 40' breach is almost the same as no embankment at all. I hope I'm wrong.

Authorities are making frantic efforts to save Dadu, a city of over 300,000, after the breach developed in the protective embankment near Allah Yarani point in MNV Drain.

The floodwater earlier hit Mehar, Khairpur Nathan Shah and Juhi in Dadu district. The latest breach has triggered a mass exodus and the locals are trying to move to safer places.


Smart locals. They've learnt from the experience of others. Hopefully they took supplies with them, as they'll get little to nothing from aid agencies.

According to Dadu District Coordination Officer Muhammad Iqbal Memon, army personnel have been deployed along the MNV Drain.


It's nice to see the Pakistani army doing something other than shoot across the Indian border to cover jihadi incursions.

Around 80 percent of Juhi's population of 60,000 has already fled to safer areas, the channel reported.

Pakistan Army engineers have opened the roads connecting Sindh and Balochistan in Dera Murad Jamali, Mangoli, Goth Jani, Ahmedpur, Dolatpur and Garhi Rahim Dad up to Thal for all types of traffic.


That sounds like a job of work.

They have also plugged the breaches in Muzaffargarh Canal and Rangpur Canal. The engineers, in collaboration with the civil government, are now working to reopen the road link between Dera Allah Yar and Jacobabad.

High flood:

According to a report issued by Federal Flood Commission (FFC), the Indus River is still in high flood situation at Kotri Barrage and this situation is expected to continue during the next four to five days. However, the river is in low flood in Chashma-Taunsa, Taunsa-Guddu and Guddu-Sukkur reaches, the report said.
Posted by: Fred || 09/08/2010 00:00 || Comments || Link || E-Mail|| [298 views] Top|| File under: Govt of Pakistan
Indonesian volcano erupts again
[Pak Daily Times] An Indonesian volcano shot a towering cloud of black ash high into the air on Tuesday, dusting villages 25 kilometres away in its most powerful eruption since awakening last week from four centuries of dormancy.

Some witnesses at the foot of Mount Sinabung reported seeing an orange glow - presumably magma - in cracks along the volcano's slopes for the first time. Vast swaths of trees and plants were caked with a thick layer of ash.

"There was a huge, thunderous sound. It sounded like hundreds of bombs going off at one," said Ita Sitepu, 29, who was among thousands of people staying in crowded emergency shelters well away from the base. "Then everything starting shaking. I've never experienced anything like it."

Mount Sinabung's first eruption last week caught many scientists off guard. With more than 129 active volcanoes to watch in this vast archipelago, local vulcanologists had failed to monitor the long-quiet mountain for rising magma, slight uplifts in land and other signs of seismic activity.

Indonesia is a seismically charged region because of its location on the so-called "Ring of Fire" - a series of fault lines stretching from the Western Hemisphere through Japan and Southeast Asia.

There are fears that current activity could foreshadow a much more destructive explosion in the coming weeks or months, though it is possible, too, that Sinabung will go back to sleep after letting off steam. More than 30,000 people living along the volcano's fertile slopes have been relocated to cramped refugee camps, mosques and churches in nearby villages.

But some have insisted on returning to the danger zone to check on their homes and their dust-covered crops.

The government sent dozens of trucks to the mountain to help carry them back before Tuesday's eruption, which sent ash and debris shooting three miles (5,000 meters) into the air, said Surono, who heads the nation's volcano alert centre.

"It was really terrifying," said Anissa Siregar, 30, as she and her two children arrived at one of the makeshift camps, adding that the mountain shook violently for at least three minutes. "It just keeps getting worse." Local media said ash had reached as far as Berastagi, a district 15 miles (25 kilometres) from the base of the mountain. Surono, who, like many Indonesians, uses only one name, said activity was definitely on the rise: There were more than 80 volcanic earthquakes in the 24-hour lead-up to the blast, compared to 50 on Friday, when ash and debris shot nearly two miles (3,000 meters).

The eruption early Tuesday occurred just after midnight during a torrential downpour. Witnesses said volcanic ash and mud oozed down the mountain's slopes, flooding into abandoned homes. Others said saw bursts of fire and hot ash. The force of the explosion could be felt five miles (eight kilometres) away.

Indonesia has recorded some of the largest eruptions in history.

The 1815 explosion of Mount Tambora buried the inhabitants of Sumbawa Island under searing ash, gas and rock, killing an estimated 88,000 people. The 1883 eruption of Krakatoa could be heard 2,000 miles away.
Posted by: Fred || 09/08/2010 00:00 || Comments || Link || E-Mail|| [279 views] Top|| File under:
Africa North
ElBaradei calls for Egypt election boycott
[Al Arabiya] Egypt's leading democracy advocate has made a forceful call for the nation to boycott November's parliamentary election, saying they were certain to be rigged and urging his young supporters to be patient and plan for a lengthy struggle.


In other words Hosni has the fix in. Nope, I didn't see that coming either ...




So long as he doesn't advocate "resistance", President Mubarak's bully boys are likely to let Dr. El Baradei sleep peacefully in his bed at night. Although that "leading democracy advocate" thingy already seems a bit presumptuous.

Nobel laureate Mohammed ElBaradei told about 200 activists gathered Monday for a sunset Ramadan meal that participating in the vote would go against "the national will" to transform Egypt into a genuine democracy.

ElBaradei also said civil disobedience was the last resort if the state continues to ignore demands for reform.


That strikes me as unwise, given that Egypt is nothing like the UN, but given his education, no doubt Dr. El Baradei knows what he's about.

But he nonetheless urged his supporters to gather up to two to three million signatures by the end of year.
Posted by: Fred || 09/08/2010 00:00 || Comments || Link || E-Mail|| [345 views] Top|| File under:
Arabia
Saudi rejects Sri Lanka maid torture allegations
[Al Arabiya] Saudi authorities denied allegations that a Sri Lankan maid was tortured by hammering nails into her body and accused Sri Lankan labor firms of blackmail.

Saad al-Badah, head of the Foreign Workers Committee at the Saudi Chamber of Commerce, said that 49-year old Sri Lankan maid L.G. Ariyawathi lied when she alleged that the Saudi couple she worked for hammered nails in different parts of her body.

Ariyawathi claimed that her employers used to punish her by heating nails and needles then driving them into her body. The total number of metal objects in her body was 24, she said.
Continued on Page 49
Posted by: Fred || 09/08/2010 00:00 || Comments || Link || E-Mail|| [296 views] Top|| File under:
Bangladesh
Anthrax in Lalmonirhat
[Bangla Daily Star] Seventy-six more people are suspected to have contracted anthrax in sadar and Kaliganj upazilas of Lalmonirhat.

The health and livestock officials are yet to confirm whether anthrax has spread to the district, as lab tests of the samples, collected from the infected people, are still going on.

The number of infected people in the district might be confirmed today, they said.

Of the 76 cases, 66 are from Kisamot Harati village under sadar upazila and 10 from Kaliganj upazila, reports our Lalmonirhat correspondent.

A medical team has already collected the specimen of blood and skin from the affected people and sent those to the capital for diagnosis, said Dr Jahangir Alam, civil surgeon of the district.

Authorities of the Institute of Epidemiology, Disease Control and Research (IEDCR) confirmed 337 human cases of anthrax on Monday.

Though anthrax is not new in the country, this year a significant number of people at different districts are affected with the infection.
Posted by: Fred || 09/08/2010 00:00 || Comments || Link || E-Mail|| [268 views] Top|| File under:
Caribbean-Latin America
Researcher calls for more habanero chile production in the Yucatan
Google Translate

For a map, click here.

A researcher at a Yucatan university is calling for increased production of habanero chile to taker advantage of international markets, according to Mexican press reports.

Jorge Luis Canché Escamilla, an economist at the Universidad Autónoma de Yucatän (UADY), said states of the Yucatan should begin plan to expand production of the chile, already at 3,000 tons a year because the current level is insufficient for exporting.

States of the Yucatan include the Mexican state of Campeche, Quintana Roo and Yucatan.

Several states of the region have recently received certificates of origin for the habanero, and the granted certificates have caused conflicts amongst the states, said Canche Escamilla.

However, no one state in the region is a major producer of the chile.

The economist said work was done backwards, in that production increases of the chile should have been done first, before obtaining the certificates.

States have the mark, but not the product, he said.
Posted by: badanov || 09/08/2010 00:00 || Comments || Link || E-Mail|| [392 views] Top|| File under:
Explosion at biggest oil refinery in Mexico
[Iran Press] An explosion has occurred at major oil company, Pemex, killing one worker and injuring 10 in northern Mexico at the Cadereyta refinery.

The explosion at the Cadereyta refinery was caused by a leak in a hydrogen recirculation compressor, Pemex said on Tuesday, AP reported.

Juan Sanchez Paz, an operations engineer, was killed in the explosion outside the northern city of Monterrey. Two other Pemex employees suffered serious burns and were hospitalized, while eight other workers had slight injuries.

While authorities subdued the fire, Pemex did not say how the accident impacted operations at Cadereyta, which is the third largest and most sophisticated refinery in Mexico with a capacity of refining 275,000 barrels per day.

The explosion comes in a year marred by serious accidents in the North American oil industry, including the Deepwater Horizon spill, a major pipeline accident in Michigan and an explosion at a Gulf of Mexico natural gas platform.

The blast could force Mexico, which already relies on imports for more than 40 percent of domestic gasoline demand, to significantly boost fuel imports.

Posted by: Fred || 09/08/2010 00:00 || Comments || Link || E-Mail|| [352 views] Top|| File under:
India-Pakistan
Flood victims to get cash grants soon, says Gilani
[Pak Daily Times] The disbursement of Rs 20,000 in cash grant to the flood-affected families would start before Eid, but could take up to 40 days to complete as a large number of the affected were spread in far flung areas of the country, Prime Minister Yousaf Raza Gilani said on Tuesday.

The purpose of the grant was to help the affected families make a return to normalcy, he added, while talking to a delegation of the All Pakistan Newspapers Society (APNS) led by its Secretary General Sarmad Ali, which met him at the Prime Minister's House.

The prime minister said Rs 10 billion had already been pooled by the federal and provincial governments to disburse as cash grants, adding that "more would be added to the amount, soon".

On transparency of funds disbursement, the prime minister said that soon all information regarding receipt of funds and goods, along with expenditure and disbursement would be available on a special website to be launched in the next few days.

Highlighting significance of the National Oversight Disaster Management Council (NODMC), the prime minister said the organisation's objective was to ensure transparency and optimum utilisation of funds, so the affected population could benefit.

The prime minister said he was confident that the support and assistance, both local and foreign, would increase after the damage-need assessment is completed by October 19.

Value: Separately, talking to Baroness Valene Amos, the newly-appointed UN under secretary general for humanitarian affairs and emergency relief coordinator, who called on him at the PM's House, Gilani said the government appreciated the valuable contributions made by the UN Office of Coordinator of Humanitarian Affairs (OCHA) in providing timely and effective relief to flood-hit Pakistan.
Posted by: Fred || 09/08/2010 00:00 || Comments || Link || E-Mail|| [366 views] Top|| File under: Govt of Pakistan
Bid to smuggle 6,000kg hashish foiled
[Pak Daily Times] The Customs authorities foiled an attempt to smuggle approximately 6,000kg hashish on Monday.


"Ummm... Dewd? 6000kg is six tons. That's a lot of hash..."


A Customs team headed by Deputy Collector Javed Sarwar Shaikh recovered the hashish concealed in 260 cartons in a 40-feet container no. MRKU 0423860, which was declared to contain cotton terry towels for Montreal, Canada. The R&D wing of the Pakistan Customs Computerised System (PaCCS) under the supervision of Additional Collector Tariq Huda was pursuing the case and focusing on both local and foreign elements involved. No arrests have been made so far while further investigation was underway.
Posted by: Fred || 09/08/2010 00:00 || Comments || Link || E-Mail|| [273 views] Top|| File under: Govt of Pakistan
Mosque, madrassa built on private land against court orders
[Pak Daily Times] Ayesha Sehgal, the owner of a 14-kanal land in Chachuwali village on Bedian Road, has been left with little options to recover her property after some clerics have built a mosque and madrassa on her land.

Ayesha moved a court, which ordered that the land be handed over back to the owner, but the clerics blatantly ignored the court orders. As a result, the owner again moved the court which sentenced madrassa manager Qari Muhammad Idrees to six years' rigorous imprisonment and Rs 20,000 fine, another Muhammad Talha to four years' rigorous imprisonment and Rs 10,000 fine and Muhammad Anees to three years' rigorous imprisonment and Rs 5,000 fine.

The process to revert the land to its owner was still to be completed when it came to the notice of clerics that the mosque and madrassa had come in the purview of the Ring Road project. But they refused to vacate the madrassa and manhandled the Ring Road officials. However,
The infamous However...
after negotiations, the Ring Road authorities agreed to give Rs 4 million, a two-kanal plot and Rs 30,000 per month to clerics as compensation to acquire the land. The real owner of the land had never been paid anything by the Ring Road authorities.

Still Ayesha had possession of a building adjacent to the madrassa, but the clerics forcibly occupied it on August 3 and installed private guards there.

The Burki police has

started the paperwork but haven't done much else

against Hafiz Abdul Haq, Qari Nafees, Qari Anees, Qari Imran, Sher Muhammad and 10 others for occupying the private property illegally, but none of them had been

jugged

so far. Ironically, Qari Talha, who was sentenced to four years' rigorous imprisonment, has never been

jugged

. A court has declared him a proclaimed offender, but he has been seen in his area and police never dared arrest him.

According to reports, clerics have sold some portion of the property, and again the court declared the sale illegal, but it seems Ayesha will have to go a long way to get her property back.

The guards and madrassa students, who have been deployed at the land to foil any attempt to recover the land can be a harbinger of a big tragedy unless the government authorities acted in the interest of the law.
Posted by: Fred || 09/08/2010 00:00 || Comments || Link || E-Mail|| [285 views] Top|| File under: Govt of Pakistan
Three killed in clash between primitives
[Pak Daily Times] Three people were killed in a clash between two rival tribes in the Kanak area of Mastung, around 50 kilometres from Quetta, on Tuesday.

According to official sources, the incident took place in the Killi Baqi area of Kanak when the two tribes opened fire on each other over a petty issue. As a result of the firing, three persons were killed and another suffered bullet injuries.

Levies officials along with tribal elders rushed to the spot to intervene and brought an end to the clash. The dead bodies and the injured were taken to a nearby government hospital. It was a domestic dispute and the law enforcement agencies were investigating the incident, a Levies official told Daily Times.
Posted by: Fred || 09/08/2010 00:00 || Comments || Link || E-Mail|| [266 views] Top|| File under:
Iraq
Iraq won't meet electricity demand before 2013
BAGHDAD — Iraq will need at least another three years before it is able to satisfy current electricity demand, the US general charged with the military's reconstruction efforts in the Middle East said on Tuesday.

But Brigadier General Kendall Cox acknowledged that his projection was based on present levels of demand, which continue to rise as Iraqis purchase more consumer goods for their homes such as refrigerators and air conditioners.

His comments come about two months after a series of violent protests kicked off in several cities over a massive shortfall in mains-supplied electricity, seven years after the US-led invasion that ousted dictator Saddam Hussein.

"Probably 2013, 2014 would be the earliest that I think they would be able to have a shot at generating enough power, with the requisite distribution and transmission capability, to have some sort of sustained, close to, 24 hours (per day) of power," Cox told reporters at a briefing in Baghdad.

"That's... based on current demands," he said, adding that "even as they continue to increase the megawatts that they bring online, simultaneously they are increasing their demand."

He estimated that current demand for electricity in Iraq was between 12,000 and 14,000 megawatts, with supply at just over 6,000 megawatts.
Posted by: Steve White || 09/08/2010 00:00 || Comments || Link || E-Mail|| [355 views] Top|| File under:
Who's in the News
43
[untagged]
5
Govt of Pakistan
5
Govt of Iran
4
TTP
2
al-Qaeda in Pakistan
1
Salafists
1
Taliban
1
Thai Insurgency
1
Global Jihad
1
Commies
1
Hezbollah
Bookmark
E-Mail Me
The Classics
The O Club
Rantburg Store
The Bloids
The Never-ending Story
Thugburg
Gulf War I
The Way We Were
Bio
Merry-Go-Blog
Hair Through the Ages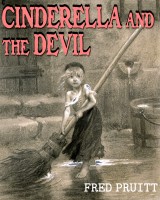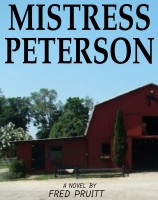 On Sale now!


A multi-volume chronology and reference guide set detailing three years of the Mexican Drug War between 2010 and 2012.

Rantburg.com and borderlandbeat.com correspondent and author Chris Covert presents his first non-fiction work detailing the drug and gang related violence in Mexico.

Chris gives us Mexican press dispatches of drug and gang war violence over three years, presented in a multi volume set intended to chronicle the death, violence and mayhem which has dominated Mexico for six years.
Click here for more information


Meet the Mods
In no particular order...


Steve White
Seafarious
Pappy
lotp
Scooter McGruder
john frum
tu3031
badanov
sherry
ryuge
GolfBravoUSMC
Bright Pebbles
trailing wife
Gloria
Fred
Besoeker
Glenmore
Frank G
3dc
Skidmark
Alaska Paul



Better than the average link...



Rantburg was assembled from recycled algorithms in the United States of America. No trees were destroyed in the production of this weblog. We did hurt some, though. Sorry.
3.235.45.196