-Lurid Crime Tales-
Kass: Daley and the Chumbolone Flu
Note the reference to Allison Davis.


Learned professors from the Centers for Disease Control and Prevention are probably skedaddling to Chicago -- equipped with cool scientific stuff like Bunsen burners, beakers and smoking dry ice -- now that Mayor Richard Daley has emerged from his sickbed with the flu.

After watching Daley insist that he didn't know until it was too late that his nephew Robert Vanecko received almost $70 million in city pension fund money to invest, I've formed my own amateur diagnosis.

The Boss of Chicago, our beloved King Shortshanks, must be in the grip of a virus so rare it has only now been discovered. Technically, let's call it the B1-S1 virus, or B-S for short.

But my colleague Wings has just given it a fancy Latin name: Chumbolonius verbalis fibbus, or, more commonly, the Chumbolone Flu.

The Chumbolone Flu shall be known by this defining sign: The afflicted suffers from the delusion that everyone around him is a chumbolone who believes what he's told.

Another symptom of the Chumbolone Flu is that the victim is often compelled to read a statement that was obviously drafted by lawyers, then almost whispers in a quiet voice: My statement speaks for itself.

"First of all, while many of you have speculated that somehow I knew about Bob's [his nephew's] business relationship, I did not," Daley said, reading from a statement. "I found out about it the same way most people did, in news, when the story broke. When I did find out, I made it very clear it was not a good decision and that he should end the business relationship immediately."

Those of you who have been paying attention know that Vanecko resigned this week from DV Urban Realty, the company he formed with Allison Davis (President Barack Obama's first law firm boss) to invest the city pension funds.

And federal authorities are investigating how those deals for Daley's nephew and Davis were approved, and by whom and why.

Only a chumbolone would believe that the pension board members wouldn't run to the mayor like little eager puppies, to tell him that his nephew was sniffing around for $70 million.

And only a chumbolone would believe that the pension board members would go out of their way to defy the mayor and give his nephew the money to invest, if they thought Daley might be the least bit opposed.

See how the B1-S1 virus works?

"Everyone knows that perception is everything," the mayor read. "Perception is. And Bob's decision very clearly led to the perception that rules are broken or preferential treatment [was] given. It is a perception that follows almost every business transaction involving any Daley family member or any aspect of local government or any other government."

Translation: Any time a Daley does something involving $70 million and a government controlled by the mayor, people have this weird propensity to think the boss might know what's going on.

Oh, the heartbreak of the Chumbolone Flu.

While some broadcast reporters tried to change the subject, stubborn print reporters valiantly attempted to focus on what he knew and when. Tribune City Hall reporter Dan Mihalopoulos asked the best question:

Mayor, you have representatives on the city pension boards. Did you talk with them about DV Urban?

"No, no," Daley said, but he added that the city treasurer and the Daley administration's chief financial officer are, by statute, appointed to the boards that decide how to invest the pension funds for city workers.

Clearly, Daley expects us to believe that people who owe their livelihood to Daley would never bother to say, 'Hey, Your Highness, what's up with your nephew Bobby asking for all that cash? Should we give it to him?' "

Fran Spielman of the Sun-Times asked what he'd tell folks who don't believe him.

"Fran, things happen in families. That's it," said Daley, perpetuating the Sun-Times spin that the nephew can defy the mayor and still receive millions to invest. "That's all I have to say."

Then, with the stern voice of a strict nurse protecting a beloved patient, Daley's press secretary, Jacquelyn Heard, interrupted, saying, "Are there questions on any other topics? Otherwise, we're going to end the press conference."

So I asked: You're not going to answer questions about your nephew?

He clenched his teeth but bravely repressed his inner Mayor Chucky, though he probably wanted to unleash Chucky on me.

"I answered questions," Daley said. "The statement speaks for itself."

And he looked around, as if we believed him, the poor guy.

Those learned scientists from the CDC can't get here fast enough. Hurry, boys! Don't forget the white lab coats.

O Chumbolonius verbalis fibbus, please release the proud mayor of Chicago from your evil grasp.
Posted by: mom || 06/12/2009 09:12 || Comments || Link || E-Mail|| [6468 views] Top|| File under:
-Signs, Portents, and the Weather-
So your bank account's wiped out
The "upside" of an EMP, which is, for some reason, a topic I can't get off my mind of late...


Or to extend the old saw: if you owe the bank a thousand dollars, you have a problem. If you owe the bank a million dollars, the bank has a problem. If everyone owes a million dollars, civilizational survival has a problem. When I first heard about EMP a few years back, the big worry was that in a split-second it would vaporize trillions of dollars of wealth. From the perspective of 2009, vaporizing trillions of dollars of debt has something to commend it.
Posted by: Uncle Phester || 06/12/2009 08:12 || Comments || Link || E-Mail|| [6471 views] Top|| File under:
China-Japan-Koreas
India's unwise military moves
Editorial in China's Global Times

In the last few days, India has dispatched roughly 60,000 troops to its border with China, the scene of enduring territorial disputes between the two countries.


Let me guess: the Chinese think that is 'unwise' ...

J.J. Singh, the Indian governor of the controversial area, said the move was intended to "meet future security challenges" from China. Meanwhile, Indian Prime Minister Manmohan Singh claimed, despite cooperative India-China relations, his government would make no concessions to China on territorial disputes.

The tough posture Singh's new government has taken may win some applause among India's domestic nationalists. But it is dangerous if it is based on a false anticipation that China will cave in.

India has long held contradictory views on China. Another big Asian country, India is frustrated that China's rise has captured much of the world's attention. Proud of its "advanced political system," India feels superior to China. However, it faces a disappointing domestic situation which is unstable compared with China's.

India likes to brag about its sustainable development, but worries that it is being left behind by China. China is seen in India as both a potential threat and a competitor to surpass.

But India can't actually compete with China in a number of areas, like international influence, overall national power and economic scale. India apparently has not yet realized this. Indian politicians these days seem to think their country would be doing China a huge favor simply by not joining the "ring around China" established by the US and Japan.

India's growing power would have a significant impact on the balance of this equation, which has led India to think that fear and gratitude for its restraint will cause China to defer to it on territorial disputes.

But this is wishful thinking, as China won't make any compromises in its border disputes with India. And while China wishes to coexist peacefully with India, this desire isn't born out of fear.

India's current course can only lead to a rivalry between the two countries. India needs to consider whether or not it can afford the consequences of a potential confrontation with China. It should also be asking itself why it hasn't forged the stable and friendly relationship with China that China enjoys with many of India's neighbors, like Pakistan, Nepal and Sri Lanka.


And Tibet, don't forget the friendly relations you have with Tibet ...

Any aggressive moves will certainly not aid the development of good relations with China. India should examine its attitude and preconceptions; it will need to adjust if it hopes to cooperate with China and achieve a mutually beneficial outcome.
Posted by: john frum || 06/12/2009 00:00 || Comments || Link || E-Mail|| [6466 views] Top|| File under:
Government care is an oxymoron
by Kevin O'Brien

The team is assembled and scrubbed and the patient is on the table. If all goes well, we will witness a triumph of modern politics over modern medicine.

We really should hope that it goes very poorly, indeed. Only then will we retain both a very good health care system and the chance to make it better.

The surgery that Drs. Kennedy, Waxman, Miller, Rangel and Chief of Government-Run Medicine Barack Obama propose has been done in socialist countries all over the world. Here, though, it's considered experimental. And the experiment will "work" here only if the desired results are fairness, in the sense of a broad equality of misery, and a colossal increase in the power of government over the individual.

If the desired results are freedom of choice, timely access to care, high quality of care, flexibility, innovation -- the things the vast majority of Americans enjoy today -- plus any chance at reducing cost and bureaucracy, the proposals the Democratic surgical team is pushing are exactly the wrong things to do. And all of them -- President Barack Obama, Sen. Edward Kennedy and Reps. Henry Waxman, George Miller and Charles Rangel -- know it.

Four congressional committees are mobilizing to yank health care out of the private sector and finish the job of making medicine a government enterprise. You know, like a bank or a car company.

The "single-payer" people, who have clamored for years in favor of a straight government takeover of the entire health insurance system, are upset because Obama no longer publicly agrees with them. They needn't worry -- and the savvy ones aren't worried, because they recognize a useful smoke screen when they see one.

Obama and the framers of the House's legislation propose a "public health insurance option" to compete with (Democratic subliminal message alert) EVIL, FILTHY, NASTY, AWFUL, MEAN, GREEDY, HORRIBLE private health insurers. Kennedy favors the "government option," too, but apparently hasn't included it, yet, in the bill he is writing.

The government option is the end of the health care system we know today. It's single-payer in two easy steps, rather than one politically difficult one.

When government competes directly with the private sector, government wins -- as all auto companies that are not General Motors are about to find out -- because government is not only playing the game but making the rules.

In a letter intended to push Kennedy and a reluctant Sen. Max Baucus, head of the Senate Finance Committee, toward the government option, Obama expressed a "core belief that Americans should have better choices for health insurance, building on the principle that if they like the coverage they have now, they can keep it."

Even the most ardent single-payer advocate can afford such a core belief, knowing that the key words are "if they like the coverage they have now," and that once government is in the game, it can easily make it impossible for private companies to offer coverage that Americans and their employers like.

Read Obama's letter, which lays out the health care program he expects Congress to place on his desk for signature this fall. The numbers don't come close to adding up and elements of the program contradict one another. For example, how would covering more people and doing more preventive care -- that's treating more people more often -- cut costs? We're a lot more likely to see costs cut by denial of Jane's hip replacement or Joe's prostate cancer surgery. It will be cheaper for Jane to limp, and Joe to die.

The most tragic thing about the enormous changes the Democrats propose -- and the reason why Obama and his congressional allies are bent on rushing them through as fast as they can -- is that once private-sector health care is gone, there will be no bringing it back.

The question on the table is not whether Americans have legitimate gripes about their medical system -- we do. The question is whether we think it's in such terrible shape that even the government could do a better job with it. That's what any plan that includes a government "option" is really asking. The right answer, clearly, is a resounding "no."

Let Congress hear it, over and over.
Posted by: || 06/12/2009 00:00 || Comments || Link || E-Mail|| [6473 views] Top|| File under:
India-Pakistan
 PAF defends charges but a probe is needed
Defence deals of the Pakistan Air Force in recent years, worth billions of US dollars, need a public scrutiny amid growing reports of kickbacks, procedural violations and compromise on technology.

While a former air chief, Saadat Kaleem, has already accused General Pervez Musharraf of ruining the PAFís $1.2 billion Saab Surveillance System deal by adding the Chinese technology with the Swedish for possible kickbacks, producing a mismatch, some insiders insist that the situation is worse than what the former air chief has hinted at.

A credible source said that the PAFís Air Board had been bypassed in quite a few defence deals during the recent years owing to pressures both from within and outside the force. The PAF spokesman, however, insists that the contracting of various items is the prime responsibility of the concerned branch of the Air Headquarters and is not required to be discussed and approved by the Air Board.

Before the last major PAF deal worth $1 billion for the first consignment of JF-17 aircraft, an influential Pakistan International Airlines (PIA) pilot having close association with a key ruler in Islamabad was seen visiting the top offices at the Air Headquarters in Islamabad. Following these visits towards the end of January 2009, the $1 billion deal on JF-17 moved on a fast track. The same PIA employee interestingly travelled to China, along with President Asif Ali Zardari, in February this year to obtain a one billion dollar loan.

PAF spokesman Group Captain Tariq Mehmood, however, did not respond to the question about the strange visits of strangers to the Air Headquarters before the loan contract was signed. Mehmood said that the JF-17 serial production contract was being negotiated since December 2006 and was almost finalised in June 2008 but could not be concluded due to non-release of funds by the government.

This delay, he said, was adversely affecting the operational capability of the PAF and the work at the PAC Kamra. ìSince then, efforts are being made for the arrangement of funds,î the PAF spokesman said in a note that he gave to this correspondent in response to a number of queries e-mailed to him. For quite some time, the spokesman was hesitant to respond to The News queries but later came up with his response on selected questions, still requesting to delay the story by a few weeks.

A source disclosed that the March deal of $1 billion was not presented before the JF-17 projectís Board of Directors for approval, but the PAF spokesman said: ìThe JF-17 Board of Directors was regularly updated on the status of the JF-17 Serial Production (SP) contract.î

He said that in January 2009, a presentation was given to the president, the prime minister and other cabinet members following which the federal government directed the Ministries of Foreign Affairs and Finance to take up the matter with the Chinese authorities for concessional credit. ìSubsequently, with the efforts of Pakistanís ambassador to China and the PAF, the seller (CATIC) offered a sellerís credit facility for the SP Contract.î

The spokesman said that on the instructions of the prime minister, the offer was subsequently negotiated by a joint team of the PAF, JF-17 project representative, the Ministry of Finance and the Pakistan Embassy.

He said that the case was finally put up for the governmentís approval, which was later approved. An agreement was then signed for a credit of about $1 billion to be payable over seven years at a cost of around $100 million (approximately at the rate of 1.4 per cent per year).

The PAF spokesman did not clearly respond if the JF-17 BoD and the PAFís Air Board approved the proposal too. He dispelled the impression that the loan had been obtained at an extraordinary mark-up. Sources said the prevalent rate in the world was less than one per cent.

ìThis is the most economical credit facility ever negotiated,î said the spokesman, adding after the formal approval of the government, the contract was signed by the JF-17 PMO and the PAC Kamra on March 7. ìAll principal staff officers at the Air Headquarters and the Chinese ambassador witnessed the signing ceremony.î

Tariq Mahmood said that the JF-17 contract was signed on highly favourable terms that included transfer of technology for airframe manufacturing immediately and avionics package next year. The contract, he said, heralds the realisation and commitment of both Pakistan and China to turn their cherished dream of co-producing a modern fighter into a reality and beginning of a new era of aviation industry in Pakistan.

According to a source, besides the latest deal, the PAF Air Board was also ignored in a few other deals worth $800 million struck with Brazil, South Africa, Russia and Italy in the last few years for purchase of different technologies for the PAF.

Tariq Mehmood, however, explained every case was not supposed to go to the Air Board for approval. He said the vice chief of the air staff, who manages the PAF budget, allocates funds for all such contracts and hence is always in the loop for such authorisations by the Air Headquarters. He said once the proposal was approved by the Air Headquarters, the ministries of defence and finance do further scrutiny, hold negotiations and finalise contracts. ìThe process is totally transparent and above board. The Air Board is periodically apprised of all these issues,î he claimed. The sources said in the coming few years, defence deals worth $8-10 billion were expected for which the government should evolve a mechanism so that right purchases were made for the countryís air force without any chance of kickbacks.
Posted by: || 06/12/2009 00:00 || Comments || Link || E-Mail|| [6467 views] Top|| File under:
Jonah Goldberg: connecting dots that aren't there
When an abortion provider in Wichita, Kans., was murdered, the predictable chorus pointed fingers at Fox News's Bill O'Reilly. After all, O'Reilly had said that George Tiller was a "baby killer" and had railed against the doctor's late-term abortion practice for years. He must be to blame! No one bothered to ask whether Tiller's accused murderer had ever watched O'Reilly, or to ponder whether a militant pro-life extremist really needed a talk-show host to tell him anything he didn't already know about one of the less than a dozen doctors in the country who still performed third-trimester abortions.

But never mind. Such details don't matter when you're trying to delegitimize people.

Now we have James von Brunn. He is an 88-year-old loon, considered a dangerous nut even within the dangerous-nut community. He took his gun and shot up the Holocaust Museum and murdered a guard. Reporting suggests that von Brunn wanted to fulfill his revenge fantasies against the Jewish-neocon globalist cabal, which apparently outsources much of its work to the Bush family. A 9/11 truther, convinced that the bagel-snarfing, string-pulling Jooooooooooozzz are behind everything, von Brunn is the kind of fanatic the zombies who talk to themselves at the bus station would give a wide berth.

But, of course, we have Sarah Palin to thank for von Brunn. So says some genius at the Daily Kos. A competing braniac at the Huffington Post says, "Thank you very much Karl Rove and your minions." Pretty much the entire media establishment is comfortable labeling von Brunn as a member of the "far right." Putting aside other objections to that nomenclature, if von Brunn is a member of the far right, then it would be helpful and journalistically responsible if the press would start calling Rush Limbaugh, Newt Gingrich, Sean Hannity, et al., moderates and centrists.

That won't happen, because the whole point of these exercises is to paint the Right as an undifferentiated blob of evil....


Go read it all. The last paragraph is a zinger:


Maniacs like von Brunn connect dots that aren't there because that's what paranoid anti-Semites do. What's the Left's excuse?
Posted by: Mike || 06/12/2009 09:54 || Comments || Link || E-Mail|| [6463 views] Top|| File under:
Who's in the News
66
[untagged]
4
TTP
2
Taliban
2
al-Qaeda
2
Palestinian Authority
2
Hamas
1
al-Shabaab
1
Govt of Iran
1
Hezbollah
1
Global Jihad
1
Abu Sayyaf
1
al-Qaeda in Iraq
1
Lashkar e-Taiba
1
al-Qaeda in Pakistan
1
Moro Islamic Liberation Front
1
Jemaah Islamiyah
Bookmark
E-Mail Me
The Classics
The O Club
Rantburg Store
The Bloids
The Never-ending Story
Thugburg
Gulf War I
The Way We Were
Bio
Merry-Go-Blog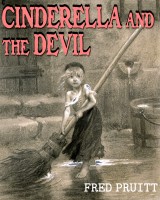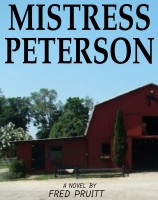 On Sale now!


A multi-volume chronology and reference guide set detailing three years of the Mexican Drug War between 2010 and 2012.

Rantburg.com and borderlandbeat.com correspondent and author Chris Covert presents his first non-fiction work detailing the drug and gang related violence in Mexico.

Chris gives us Mexican press dispatches of drug and gang war violence over three years, presented in a multi volume set intended to chronicle the death, violence and mayhem which has dominated Mexico for six years.
Click here for more information


Meet the Mods
In no particular order...


Steve White
Seafarious
Pappy
lotp
Scooter McGruder
john frum
tu3031
badanov
sherry
ryuge
GolfBravoUSMC
Bright Pebbles
trailing wife
Gloria
Fred
Besoeker
Glenmore
Frank G
3dc
Skidmark
Alaska Paul



Better than the average link...



Rantburg was assembled from recycled algorithms in the United States of America. No trees were destroyed in the production of this weblog. We did hurt some, though. Sorry.
3.235.228.219

Help keep the Burg running! Paypal: