-Short Attention Span Theater-
Bermudians not crazy about the new neighbors
Bermuda's beautiful and the people are about as friendly as it gets. It takes a lot to piss them off...


Reaction to the announcement that four Guantánamo Bay detainees have been relocated to the Island, was swift and overwhelming with The Royal Gazette being inundated with e-mails as well as comments on our Facebook page. The number of e-mails was unprecedented, with no issue causing such an outpouring in recent memory.

E-mails to the news desk yesterday indicated that born Bermudians and foreign workers alike were opposed to the resettling of four Chinese Muslim Uighurs released from Guantánamo Bay.

Many who wrote in expressed outrage at Premier Dr. Ewart Brown's comment that the four former detainees will be "provided with the opportunity to become naturalised citizens" when many expatriate workers in Bermuda are denied long-term residency and forced to leave after six years. "How many foreigners are on this island working hard and helping our economy but get no opportunity to become a citizen?" asked one Bermudian.

Added another local worker: "All these hard working people who have contributed to Bermuda's well being, who are desperate to live here full-time, are being shoved out of the way for some terror suspects."

Another local man asked: "What about the many people here who were born here, lived most of their life here, productive members of our communities and the labour force, engrossed in the betterment of our country, but yet regularly denied the opportunity to status?"

Others asked what Bermuda would be getting in return for agreeing to naturalise the four Chinese Muslims, noting that the Pacific island of Palau where 17 Uighurs have been relocated is to receive almost $200 million in aid from the US. "How much money did the Bermuda Government receive and why don't you report on that?" asked one letter-writer. "This deal was struck to get the US Government to back off going after exempted companies for taxes," said another. "At what price is Bermuda going to pay for the way this Government chooses to do business?"

Other letter writers called on Dr. Brown to step down or be removed, with some noting that this action has forced them to reconsider their allegiance to the Premier. "Government MPs that still have some backbone left, please exercise the power, the only true power that you have, and relieve Dr. Brown of his position," wrote one local resident. "Dr. Ewart Brown has sealed his fate," said another in an e-mail. "If his PLP supporters cannot see the light of day I don't think they ever will."

"I may have been for Independence, but have to second guess that vote if this is going to be the result," said one letter writer. "The more I read this, the sicker I feel."

Of the few e-mails welcoming the Bermuda Government's decision to take in the four detainees, one came from a US college professor, who said: "The Uighurs are not your enemies, and I hope the residents of your country will give these men a chance to have a good life."

The Royal Gazette's Facebook page was overwhelmed by Bermuda-based users of the networking website, most of whom were also against the Government's decision. "We are overpopulated as is," said one Facebook user commenting on the breaking news stories placed on Facebook. "With our housing and traffic problems, there's only one question why here?"

Some Bermuda residents posted more sympathetic messages, with one young local saying: "These poor people have been imprisoned for years without trial, have some compassion." Another Bermudian said: "These people were acquitted of wrongdoing. So why is everyone calling them 'terrorists'?"

Yet more Bermuda Facebook users asked why the Government had not informed residents of the decision to relocate these former prisoners until after their arrival. "Everyone should write on Dr. Brown's page," implored one user of the website. "Why were we kept in the dark? This is the reason why we have so much trouble in Bermuda these days." One other said: "This is just another example of poor decision making by our wannabe dictator. Nobody wants these guys. Why should we take them? This is ridiculous."
Posted by: tu3031 || 06/12/2009 09:35 || Comments || Link || E-Mail|| [336061 views] Top|| File under: al-Qaeda
-Signs, Portents, and the Weather-
Palauans not crazy about new neighbors either
The decision by Johnson Toribiong, president of the obscure Pacific nation of Palau, to take in up to 13 Uighurs -- Muslim Chinese -- currently being held at Guantanamo is meeting some resistance from the general population.

As ABC News' polling director Gary Langer points out, proportional to population, sending 13 Uighurs to Palau is like sending 188,993 Uighurs to the United States.

The Associated Press reports that Fermin Nariang, editor of the Palau newspaper Island Times, has "been stopped in the streets of the capital Koror by locals venting their anger. 'This is a very small country ... and some are saying if the whole world doesn't want these folks, why are we taking them?' Nariang said. The government has 'fumbled the ball on this one.'"

Yesterday the Justice Department announced that it had released six detainees. Four have been resettled in Bermuda, though as ABC News' Kirit Radia reported yesterday, British government officials are "pissed," according to a senior State Department official, saying they were not adequately consulted. The UK provides for Bermuda's defense and foreign affairs.

The Obama administration released another detainee in Iraq this week while a sixth was sent to Chad.
Posted by: tu3031 || 06/12/2009 09:47 || Comments || Link || E-Mail|| [336065 views] Top|| File under:
Afghanistan
Petraeus: Afghanistan attacks reach record high
Bush was a quiet genius. He knew all along that both Iraq and Afghanistan had to be won. It didn't have to necessarily be Iraq, but it had to be something important and Iraq was the best choice (and still is/was). He figured Obama would take care of Afghanistan, so he did the smart thing and took care of Iraq knowing full well that if he didn't then the Dems would once again pull out before the job was done. W did the job so well that if the Dems muck it up now it would be too obvious.

OK, Barack: You're on. Your predecessor has both set the standard and paved the road to victory in Afghanistan by setting you up with a solid fighting force and reasonably developed techniques. And whether you know it or not, everybody's watching. Including the American voters.
America's top general painted a bleak picture Thursday of the immediate future in Afghanistan, saying that insurgent attacks have risen to record levels not seen since 2001.

"There is no question that the situation has deteriorated over the course of the past two years and that there are difficult times ahead," said Gen. David Petraeus, who heads the US Central Command.

"The past week was the highest level of security incidents in Afghanistan's history, at least that post-liberation history," Petraeus said in a speech at the annual conference of the Center for New American Security, a Washington thinktank.

Petraeus's comments came as the United States is embarking on new strategy in Afghanistan, with increased troop levels and a focus on counterinsurgency tactics. Petraeus said America should draw on the lessons learned in Iraq.

At the height of that insurgency, Iraq suffered from 160 violent attacks a day, he said. That number has failen to between 10 and 15 a day.

Petraeus masterminded the so-called surge strategy, which is credited with helping stabilize Iraq. Iraq continues to move forward, Petraeus said but Afghanistan "is headed in the other direction."

He said some of the violence "will go up because we are going to go after their sanctuaries and their safe havens as we must."

Petraeus said Afghanistan presented unique challenges. It is imperative that U.S. soldiers live near local people, build relationships and have a "phenomenal understanding" of the local culture, he said. He said training fledgling Afghan security forces will be critical to long-term success, just as it was in Iraq.

President Barack Obama has approved a plan that increases U.S. presence by 21,000 troops. Last month Defense Secretary Robert Gates injected fresh energy into the beleaguered war effort by tapping Lt. Gen. Stanley McChrystal, a former special operations chief, to take over as the top U.S. commander in Afghanistan.

In May, Obama met with the presidents of Afghanistan and Pakistan and pledged a more coordinated effort to defeat the insurgents. He has called for improved troop training and added civilian expertise in an effort to battle a resurgent Taliban.
After the September 11 terrorist attacks in 2001, the United States invaded Afghanistan and toppled the Taliban. But in recent months, the country has seen a resurgence in extremism and a rise in violence.

So far this year, 73 U.S. soldiers have died in Afghanistan.
Posted by: gorb || 06/12/2009 00:55 || Comments || Link || E-Mail|| [336062 views] Top|| File under:
Afghanistan: Italian soldiers injured in clashes in west
[ADN Kronos] Three Italian soldiers were injured, one of them seriously, in clashes with militants in the western Afghan province of Farah on Thursday. Military sources told Adnkronos that one of the soldiers was injured in the foot, another in the hand and the third under his arm while they were conducting a joint patrol with Afghan soldiers.


May they experience quick healing with no pain, and a rapid return to their brothers in arms.

"The action of the insurgents seems to have been meticulously prepared, to hit our troops at the end of a search, in an area known for the presence of hostile militias," the ministry of defence said in a statement.

"The Afghan military and paratroopers of the 187th Thunderbolt regiment...immediately responded to the fire and positioned the troops against our enemy."


The Afghan army seems to be developing nicely.

The ministry said it was unclear how many militants were killed in the exchange.


Did anyone check to see that the number of spare feet was precisely twice the number of spare noses?

Italy has 2,350 troops in Afghanistan, the fifth largest deployment after the United States, Britain, Canada and Germany.
Posted by: Fred || 06/12/2009 00:00 || Comments || Link || E-Mail|| [336063 views] Top|| File under: Taliban
Europe
Italy: Police uncover G8 Žterror plotŽ
[ADN Kronos] Italian anti-terrorist police arrested several people in in nationwide raids on Thursday in relation to a potential terror attack on the Group of Eight meeting which was to have been held on an island off the coast of Sardinia in July. The Division of General Investigations and Special Operations (DIGOS) and police from Rome, the Sardinian city of Sassari and northern cities of Milan and Genoa were involved in the police operation.

Six people were reportedly arrested in the police raids which were the result of a two-year investigation.

Among those arrested was Luigi Fallico, a former member of the terrorist group the Red Brigades, a group responsible for bank robberies and political assassinations in the 1970s and 1980s.

Those arrested by police are alleged to have been involved in a plot to target the G8 meeting which was to have been held on the island of Maddalena off the coast of Sardinia.

It is now due to be held in L'Aquila, site of the devastating April earthquake in the region of Abruzzo, outside Rome in July.

The group face several charges including criminal association, terrorism and arms possession.
Posted by: Fred || 06/12/2009 00:00 || Comments || Link || E-Mail|| [336061 views] Top|| File under:
Home Front: WoT
Gitmo detainees sent to Iraq, Chad
U.S. officials say two more Guantanamo Bay detainees have been released, sent to their home countries of Iraq and Chad.

The Justice Department says Jawad Jabber Sadkhan was sent to Iraq Wednesday night. Mohammed el-Gharani, the youngest detainee at Guantanamo, arrived in Chad Thursday.

The transfers come as four other detainees arrived Thursday in Bermuda, bringing the total number of detainees still at Guantanamo to 232. Earlier this week, the first Guantanamo detainee arrived on U.S. soil, when officials sent Ahmed Ghailani to New York to face trial.
Posted by: ed || 06/12/2009 12:03 || Comments || Link || E-Mail|| [336063 views] Top|| File under:
India-Pakistan
Anti-Taliban cleric killed in Pakistan suicide bombing
A prominent anti-Taliban Pakistani Muslim cleric was killed on Friday in a suicide bomb attack in the city of Lahore, police said. In another blast at around the same time, a suicide car-bomber set off explosives in an attack on a mosque in the northwestern town of Nowshera, killing at least three people, police said. The blasts came as Pakistani forces stepped up attacks on militants across the northwest after the U.S. House of Representatives approved tripling aid to Pakistan to about $1.5 billion a year for the next five years. The militants have responded with a series of bomb attacks.

Moderate cleric Sarfraz Naeemi was attacked at his office at his mosque complex after leading Friday prayers. "Unfortunately, Maulana Sarfraz Naeemi has been martyred," Lahore police chief Pervez Rathore told Reuters. The cleric's brother, Tajwar Naeemi, said seven people were wounded in the attack that killed his brother. "When I came out of the office a few people went in and the suicide bomber was probably among them," the brother said.

In Nowshera, in North West Frontier Province, three people were killed and more than 20 were wounded, police said.

Naeemi was an outspoken critic of suicide attacks which he said were un-Islamic. "The military must eliminate the Taliban once and for all," Naeemi told Reuters last month. "Otherwise they will capture the entire country which would be a big catastrophe."
Posted by: ryuge || 06/12/2009 06:35 || Comments || Link || E-Mail|| [336063 views] Top|| File under:
Woman tells court Mumbai attackers killed her daughter
Two armed men who burst into Mumbai's main railway station during November's deadly attacks last year killed a six-year-old girl in front of her mother, a court was told on Thursday.

Giving evidence at the trial of Pakistani national Ajmal Kasab, who is alleged to have been one of the gunmen, Nafisa Qureshi, 23, said she was waiting with her daughter Afreen for a delayed train when the firing started. "At 9:30 pm I heard a loud explosion, after which there was some firing. I saw people running helter-skelter and suddenly I saw in front of me my daughter was hit in the back and I got hit on my left foot," she said.

"I saw two people about 15 feet away who were just firing randomly. My daughter shivered for a short while and then collapsed in my arms and died." Kasab, 21, sat silently with his head bowed during her testimony, an AFP reporter in court said. Asked to describe the gunmen by prosecutor Ujjwal Nikam, Qureshi added: "I saw one man who was tall and one short." "I can identify that he is the shorter one," she said, pointing at the defendant. On Wednesday a 10-year-old girl, who was disabled in the station shooting, also identified Kasab in court.

Pressured: Qureshi was calm while narrating events but broke down in tears under cross-examination from Kasab's lawyer Abbas Kazmi, who suggested that she had been pressured by the police into identifying his client as one of the attackers. "No, I'm right. You're wrong," she told the lawyer. A second witness, Jiloo Yadav, said Abu Ismail was the other after being shown a photograph.
Posted by: || 06/12/2009 00:00 || Comments || Link || E-Mail|| [336062 views] Top|| File under: Lashkar e-Taiba
NWFP minister hurt in attack
NWFP Prisons Minister Mian Nisar Gul Kakakhel was injured and three of his guards were killed when his squad was ambushed in the semi-tribal Darra Adamkhel on Thursday, locals said. They said that three gunmen attacked the minister near Darualoom Islamia in Akhrwal area when he was on way to Peshawar from his hometown Kohat. One of the gunmen was also killed. NWFP Information Minster Iftikhar Hussain told reporters Mian Nisar sustained two bullet wounds.
Posted by: || 06/12/2009 00:00 || Comments || Link || E-Mail|| [336063 views] Top|| File under: Taliban
29 Taliban held from Nowshera and Kohat
Police arrested 29 Taliban from various parts of the country on Thursday, sources said. A top Taliban commander, Qari Khursheed, and his accomplices were arrested from Nowshera, they said, adding that Khursheed confessed to his involvement in various terrorist activities. Meanwhile, law enforcement agencies arrested a trainer of suicide bombers from Kohat bypass road and took him to an undisclosed location for interrogation while 25 trained terrorists were also arrested in a search operation in Dera Bandai area of Kohat, the sources said.
Posted by: || 06/12/2009 00:00 || Comments || Link || E-Mail|| [336063 views] Top|| File under: TTP
Pakistan kills 66 Taliban as hotel blast probed
[Al Arabiya Latest] Pakistan's army said Thursday it had killed 66 Taliban members as fighting spilled into a tribal area known to be a hub for the militant group blamed for a deadly bombing at a luxury Peshawar hotel.

Already in the final stages of an operation to clear Islamist fighters from the Swat valley, far to the northwest and closer to Islamabad, the military went on the offensive on Tuesday in Bannu district after up to 800 militants infiltrated from Waziristan.

U.S. officials, worried that the Taliban could drive nuclear-armed Pakistan into chaos, have welcomed the Swat offensive and there has been talk that Waziristan, a hub of Taliban and al-Qaeda activity, would be the army's next target.

Investigators, meanwhile, sifted through the rubble of the Pearl Continental hotel for DNA and other clues to try to piece together exactly who was behind the blast that killed nine people and wounded 62 on Tuesday.

At least nine people were killed when three attackers shot their way through a security checkpost and rammed an explosives-laden truck into Peshawar's five-star Pearl Continental late Tuesday.

It was the latest in a string of attacks in Pakistan widely seen as revenge by the Taliban for a punishing military offensive launched against insurgents around northwest Swat valley on April 26.

In a daily update, the army said that "during the last 24 hours... 34 terrorists were killed while three were apprehended" in Bannu, where artillery and helicopter gunships have been pounding rebel positions.

In South Waziristan itself, 22 suspected rebels were killed when the army repulsed an attack, the statement said. "Late last night about 400 terrorists attacked Siplatoi and Jandola Fort... three soldiers embraced shahadat (martyrdom) and five were injured, while 22 terrorists were killed and a large number injured," the army said.

In Swat's Taliban stronghold of Peochar, 10 suspected militants were killed, taking the total killed in the last day to 66.

Pakistan's tribal zones harbor Taliban and al-Qaeda rebels who fled the U.S.-led invasion of Afghanistan in late 2001, and Washington said militants are using the lawless areas to regroup and plan attacks on the West.

In other unrest Thursday, one person was killed and 35 injured when a bomb hidden in a toilet exploded on a train in southwestern Baluchistan province, railway official Manzoor Ahmad Magsi said.

The blast happened about 45 kilometers (25 miles) away from the provincial capital Quetta in an area rife with militant and sectarian violence.

Just outside Peshawar, gunmen attacked the car of northwest provincial minister for prisons Mian Nisar Gul. The official was wounded, while two of his body guards and one of the assailants were killed, police said.

No group has yet claimed responsibility for the attack the Pearl Continental hotel and investigators continued their search for clues Thursday. "We are investigating the blast from different angles. We have taken two hotel employees and four other suspects in for questioning," Qazi Jamilur Rehman, a senior police officer in Peshawar, told AFP.

Provincial Information Minister Mian Iftikhar Hussain said on Wednesday the blast was likely the work of Taliban seeking revenge for the northwest offensive against them, and warned of more attacks.

About 155 people have been killed in bombings since the military offensive began, with the Taliban claiming responsibility for a May 27 assault on a Lahore police building, warning of more "massive attacks."

The military says it has killed nearly 1,400 militants since the assault began on April 26, although the figures are impossible to verify.

Pakistan's decision to opt for military action in Swat has been helped by a shift in public opinion. That support might ebb if the welfare of some 2.5 million people displaced by the conflict in the northwest is mishandled.

Nine aid agencies said on Thursday in London they would be forced to stop or cut back supplies of aid unless a funding crisis was resolved.

The United Nations has appealed for $543 million, but has received only $138 million so far.

The United Nations is heavily involved in relief efforts, and five U.N. workers, including two foreigners, were among those killed in Tuesday's suicide attack.
Posted by: Fred || 06/12/2009 00:00 || Comments || Link || E-Mail|| [336062 views] Top|| File under: TTP
21 injured in grenade attack in DI Khan
An unidentified motorcyclist hurled a hand grenade on people in Topawala Bazaar on Thursday injuring 21 people, police said. The man attacked civilians near Jadeed cloth house around 11:55am, police said. The injured were identified as Ramzan, Younus, Shamsur Rehaman, Muhammad Nawaz, Qadir Islam, Shair, Inayat, Najamuddin, Iran, liaqat, Allah Wasaya, Ahmad Bakhsh, Yousuf, Muhammad Irfan, Fazal and a seven-year-old girl, Hunza.
Posted by: Fred || 06/12/2009 00:00 || Comments || Link || E-Mail|| [336063 views] Top|| File under: TTP
Suicide attack in Peshawar kills 3, injures 13 cops
[Geo News] Three people were killed and 13 policemen injured in a suicide attack at Ring Road in Peshawar on Thursday. The blast also destroyed two police mobile vans, sources said. The injured are being taken to nearby hospitals as relief activities have gone underway at the site of the blast. According to details, two persons on a motor-cycle hurled a hand grenade at Ring Road and when police was stationed in the area a suicide bomber came up and blew himself up, killing three people and injuring 13 policemen. Prime Minister Yusuf Raza Gilani has ordered inquiry into the attack. Forensic experts are gathering evidence from the wreckage which spread across the site of the incident.
Posted by: Fred || 06/12/2009 00:00 || Comments || Link || E-Mail|| [336062 views] Top|| File under: al-Qaeda in Pakistan
 Wanted Swat Taliban list reissued with corrections
The NWFP government quietly corrected the mistakes made in its earlier list of the wanted Swat militants and placed a new advertisement in the newspapers on Tuesday, offering higher amount of head money for the capture of the 21 top Taliban commanders.

A minimum of Rs10 million as head money was offered for the capture, dead or alive, of 20 Taliban commanders from Swat. Earlier, amounts ranging from Rs1 million to Rs4 million were announced for the capture of these 20 men. The decision to raise the head money was apparently made to tempt informers and improve the chances for the capture of the wanted militants.

For Maulana Fazlullah, the head money remained the same, i.e. Rs50 million. In fact, the federal government had raised it to Rs50 million after realising that the amount of Rs10 million being offered by the NWFP government was too small to lure bounty hunters.

In the new list advertised by the provincial government, the name of Taliban commander Liaquat has been removed as he was already in jail but the authorities were unaware of this fact. The name of Maulana Rasheed Ahmad has also been omitted because he had left Swat a year ago after being cleared by the intelligence agencies and freed by a court. Since May 2008, he had been teaching at a seminary in Turangzai village of Charsadda, a fact vouchsafed by elders of the area and leaders belonging to the JUI-F.

The government also did not publish the picture of militant commander Qari Mushtaq after having committed a blunder by putting the photo of the wrong person, banker Mohammad Mushtaq, in the previous advertisement. The government still does not have the picture of Qari Mushtaq and the place for the photo in the advertisement was left blank.

The government also added a few names to the wanted list. One is Fakhar Alam alias Mufti Aftab, who was a member of the Taliban court and whose picture was published, another is Maulana Mohammad Alam Binori alias Khalil, and the third is Omar Rahman alias Fateh. Their names were missing in the earlier list. There were no photos of Khalil and Fateh in the advertisement.

Others in the list were also listed in the earlier advertisement. They included Muslim Khan, Maulana Shah Dauran, Mahmood Khan, Akbar Hussain, Sher Mohammad Qasab, Sirajuddin, Bakht Farzand, Mian Gul Ghafoor, Nisar Ahmad, Lal Din alias Baray Mian, Anwarullah alias Anwar, Bashir Ahmad, Sultan Hussain, Ibne Amin, Shahinshah from Shah Dheray and Maulana Mohammad Amin.
Posted by: Fred || 06/12/2009 00:00 || Comments || Link || E-Mail|| [336062 views] Top|| File under: TTP
Iraq
Marines Will Come Out of Iraq by Spring 2010
Washington – All but a few dozen of the 16,000 Marines now in Iraq will be out by next spring, the Marine Corp Gen. James T. Conway said his Marine commanders are already moving equipment out of Anbar Province, where his forces have largely been concentrated. But the larger exodus will begin shortly after the Iraqi elections.

"I see the number going down to essentially zero in, I think, sometime in spring 2010," Conway told an audience at the National Press Club. The only exception, he said, will be about 30 Marines who will be working with Iraq's fledgling Marine Corps securing oil platforms in the south around Basra.

Conway and other military leaders have said that to beef up Marine presence in Afghanistan, they would have to draw down in Iraq. Last month close to 11,000 Marines deployed to Afghanistan, heading to the southern Helmund province, the world's largest opium poppy-producing region.

While some of the lessons from Iraq will carry over, Conway said the Marines in Afghanistan are facing tougher terrain and can't always wear the 80 pounds of body armor they had been wearing in Iraq.

He also said that buried roadside bombs that are triggered by pressure plates are the greatest threat the troops face in Afghanistan, although they are not quite as sophisticated as those seen in Iraq.

He said he believes the Taliban are massing for an increase in attacks. But when asked how long he believes the Marines will be in Afghanistan, Conway would only say they will be there for as long as they are needed.

Conway also said that he believes the Marines can sustain between 15,000 and 18,000 Marines in Afghanistan and still give troops 14 months at home for every seven months they are deployed — a key rest period that also allows units to get training.

There are currently 56,000 U.S. troop in Afghanistan and 133,000 in Iraq. All U.S. combat forces are scheduled to be out of Iraqi cities by the end of this month and out of Iraq by the end of 2011.
Posted by: GolfBravoUSMC || 06/12/2009 12:44 || Comments || Link || E-Mail|| [336067 views] Top|| File under:
Top Sunni lawmaker killed outside Baghdad mosque
The head of Iraq's main Sunni parliamentary bloc was killed in a bold daylight attack after delivering a sermon during Friday prayers at a mosque in western Baghdad, raising fears that insurgents are trying to rekindle sectarian violence.

A gunman believed to be as young as 15 shot Harith al-Obeidi as he left the mosque and walked toward his nearby home, police said.


Rest at link
Posted by: ed || 06/12/2009 12:29 || Comments || Link || E-Mail|| [336063 views] Top|| File under:
Iraq: US Marines out by spring 2010
Dude, what happened to my quagmire?


WASHINGTON (AFP) -- The US Marines will withdraw from Iraq in the spring of 2010, the commandant of the elite force said Thursday, signaling the end of a mission that once faced a fierce Sunni insurgency.

"We think that in the spring of 2010 we'll close the door and turned out the lights to Marine Corps presence in Iraq," said General James Conway in a speech at the National Press Club.

The date is in line with the schedule set by President Barack Obama, who in February ordered the withdrawal of all US combat troops from the country by the end of August 2010 with the rest of the force coming out by the end of 2011.

Conway said there are currently 16,000 marines in Iraq and that the reduction of the force would accelerate after legislative elections scheduled for January 2010.

Posted by: Frozen Al || 06/12/2009 11:43 || Comments || Link || E-Mail|| [336063 views] Top|| File under:
Iraq arrests two over al-Bathaa terror attack
[Iran Press TV Latest] Iraqi police forces have arrested two men, one believed to be an al-Qaeda member, over a car bombing at a market in the southern town of al-Bathaa. Speaking at a press conference Wednesday night, the chief of the Dhi Qar police General Sabah al-Fatlawi said, "We managed to arrest two persons, one of them believed to be one of the perpetrators of the terrorist attack in al-Bathaa."

Al-Fatlawi added that the "al-Bathaa bombing was launched by terrorists from another Iraqi province not from Dhi Qar."

At least 30 people were killed and 70 others injured after a car rigged with explosives and TNT drove through a market in al-Bathaa town. Nobody has so far claimed responsibility for the fatal attack.

Addressing a meeting of security chiefs in Baghdad, Prime Minister Nouri al-Maliki branded the blast in al-Bathaa, as "a criminal operation with a political message" "These operations will intensify...to try to make the elections fail, but they will not succeed, God willing," Maliki said.

The Iraqi leader stressed that the attack had been devised by those who wanted to see Iraq struggling with sectarian unrest and bloodshed. "The population realizes that there cannot be a return to sectarianism and fighting," he said.

Meanwhile, Dhi Qar's governor has ordered the dismissal of the al-Bathaa police chief and the formation of an operation room under his supervision following the terror assault.
Posted by: Fred || 06/12/2009 00:00 || Comments || Link || E-Mail|| [336062 views] Top|| File under: al-Qaeda in Iraq
Israel-Palestine-Jordan
PA police arrest 36 Hamas supporters
[Jerusalem Post Middle East] Palestinian security forces arrested 36 Hamas supporters, many of them professors and students, the Islamic group said Thursday, widening a crackdown by the Western-backed Palestinian president.

The sweep is part of an apparent effort by Mahmoud Abbas to show he is fulfilling his commitments under the US-backed "road map" peace plan at a time when US President Barack Obama has been pushing both sides to make progress. The crackdown also comes as Prime Minister Binyamin Netanyahu prepares to give a key policy speech Sunday.

Since the Hamas takeover, Abbas' forces have arrested hundreds of Hamas activists, shut down Hamas-affiliated institutions and tried to dry up the group's funding. In the last two weeks, a pair of deadly shootouts between security forces and Hamas gunmen resisting arrest in the West Bank town of Kalkilya left nine dead, including four police officers.

The latest sweep, which began Wednesday, included 17 students from a United Nations-run teachers' institute, Hamas said.

The latest sweep, which began Wednesday, included 17 students from a United Nations-run teachers' institute, Hamas said.

Palestinian police spokesman Adnan Damiri confirmed arrests were made, but did not say how many people were held. He denied the arrests were political, saying those rounded up were tied to crimes involving handling weapons and money for Hamas or "incitement against the Palestinian Authority."

Political analyst Hani al-Masri said Abbas' focus on security serves to show Obama that he is serious about peace talks, while drawing attention away from internal Palestinian divisions. "Security is the only winning card in the hand of the Palestinian Authority now," he said. "Most of the arrests have nothing to do with security."

According to Damiri, the Palestinian Authority is currently holding about 300 Hamas members. Hamas says the number is over 700.
Posted by: Fred || 06/12/2009 00:00 || Comments || Link || E-Mail|| [336063 views] Top|| File under: Hamas
Southeast Asia
Thai terrorists gun down Buddhist monk collecting alms
Terrorists Suspected insurgents shot dead an elderly Buddhist monk and seriously wounded another as they were collecting morning alms in Yala in the far south on Friday, police said. The 60-year-old monk died instantly after he was shot several times by two men dressed in exercise clothes and riding a motorbike, police said. The second monk, aged 24, was critically wounded and admitted to hospital. The attack occurred near Klong Sainai village in the municipality of Yala.

The attack comes amid a sharp upsurge in the number of brutal attacks in the southernmost provinces, bordering Malaysia, where 11 people were killed in a vicious assault on a mosque during evening prayers by unidentified gunmen on Monday night-- the deadliest incident in the region this year.

Prime Minister Abhisit Vejjajiva said on Friday he had instructed two government ministers to travel with army chief Anupong Paojinda to the troubled region on Saturday to expedite the inquiry into the mosque shooting. Gen Anupong said he hoped the inquiry would refute villagers' claims that the shooting was carried out by members of the security forces. "We will speak the truth but we can't speculate on who the perpetrators are without evidence,'' the army chief said.

On Thursday, two men were detained in Narathiwat province after they were found in possession of leaflets accusing state authorities of masterminding the mosque massacre. Also on Thursday, the cabinet approved a three-year development plan with a budget of 54 billion baht to improve the quality of life in the far South. The government hopes to end the unrest by bringing prosperity to the region.

Plus:

On Thursday, three civilians were killed and one injured in two separate terrorist insurgent attacks in Narathiwat. Three grocers selling food from a pick-up truck were attacked by an unknown number of terrorists insurgents in another pick-up truck. The terrorists presumed insurgents fired M16 assault rifles and 9mm weapons at the victims. Pongsakorn Amarin and his wife, Duangkamol, four months pregnant was pronounced dead while the man's 50-year-old mother was in critical condition. Elsewhere in Narathiwat, a villager identified as Muhamad Mayaeed Samae was killed in a shooting in Rangae district.
Posted by: ryuge || 06/12/2009 05:18 || Comments || Link || E-Mail|| [336062 views] Top|| File under:
Eight dead in clashes on Philippine hostage case
[Al Arabiya Latest] Two soldiers and six members of an Islamic militant group holding an Italian Red Cross hostage were killed in heavy fighting in the southern Philippines on Thursday, the military said.

There was no immediate confirmation on the physical state of Eugenio Vagni, the 62-year-old Italian who was abducted by the Abu Sayyaf along with two other aid workers--who have since been released unharmed--nearly five months ago.

A marine combat patrol came upon about 150 heavily armed Abu Sayyaf members near the town of Indanan on southern Jolo island at dawn, the military said. "A fierce firefight ensued and is still ongoing," Navy spokesman Lt. Colonel Edgard Arevalo said.

Two soldiers and six militants were killed, and four soldiers were wounded, he said.

He said the Abu Sayyaf unit was led by Albader Parad and Abu Pula, two senior commanders of the group thought to be holding Vagni. The Swiss and Philippine colleagues of the International Committee of the Red Cross (ICRC) staffer were released separately in April.
Posted by: Fred || 06/12/2009 00:00 || Comments || Link || E-Mail|| [336061 views] Top|| File under: Abu Sayyaf
JI bomb expert arrested
[Straits Times] A FILIPINO bomb expert from the Jemaah Islamiyah (JI) group, who is thought to have carried out a deadly attack on Manila in 2000 was arrested Thursday in the southern Philippines, police said. Ansar Venancio, described by the government as 'a high value target' was arrested by government intelligence agents in Marawi city, the Islamic heartland of southern Mindanao island, police said.

A statement said Venancio was involved in the December 30, 2000 bombing of a commuter train in Manila that killed 22 people, as well as the 2003 attack on an international airport in southern Davao city, which left 21 people dead.

'His capture in Marawi city is a big blow to the... JI in Mindanao,' the police statement said.

'The arrested JI member was believed to be conducting terroristic training in the areas of Lanao del Sur and Lanao del Norte when arrested,' it said, referring to two Mindanao provinces.

The Indonesia-based JI is blamed for the 2002 nightclub bombings in Bali that killed 202 people, many of whom were tourists.

Dozens of JI foreign militants are believed to be hiding out in Mindanao island with the help of homegrown Islamic armed groups, including the 12,000-strong Moro Islamic Liberation Front (MILF) and the smaller Abu Sayyaf.
Posted by: Fred || 06/12/2009 00:00 || Comments || Link || E-Mail|| [336062 views] Top|| File under: Jemaah Islamiyah
Guard killed in rebel jail raid
[Straits Times] A PRISON guard was killed and two others were wounded on Thursday during an abortive raid by Muslim separatists to spring rebels from a jail in the southern Philippines, the military said. About 50 Moro Islamic Liberation Front (MILF) gunmen laid siege to the provincial jail near the city of Kidapawan on Mindanao island before dawn, but the attack was repulsed, said army spokesman Lieutenant-Colonel Jonathan Ponce.

One jail guard was killed and two others were wounded as police and military units mounted a counter-attack, he told reporters.

Ponce said that the attempt by the rebels to spring militants trained in the manufacture of improvised explosive devices showed that the MILF planned to increase its bombing campaign in central Mindanao.

President Gloria Arroyo suspended peace talks with the 12,000-member MILF last year after the Supreme Court struck down a draft peace agreement that would have given the Islamic minority control over large areas of Mindanao.

The court ruling triggered a series of MILF raids on Christian settler communities that left scores of civilians dead and displaced more than half a million others across the island, according to international aid agencies.
Posted by: Fred || 06/12/2009 00:00 || Comments || Link || E-Mail|| [336063 views] Top|| File under: Moro Islamic Liberation Front
Syria-Lebanon-Iran
Israeli spying sisters arrested in Lebanon
[Al Arabiya Latest] Lebanese internal security forces arrested two Israeli sisters at Beirut's international airport as they tried to leave the country after one of them voted in Sunday's parliamentary election, a Hezbollah-affiliated website and TV station reported late Wednesday.

Sisters Josephine Moussa, 67, and Georgette, 69, entered Lebanon with Lebanese passports shortly before the hotly contested parliamentary elections but they reportedly lived in Israel and held Israeli passports, according to the media reports. Josephine was also said to possess an American passport.

The American embassy told Al Arabiya it had no information about the incident and did not know whether Josephine had contacted the embassy.

According to Hezbollah's Al Manar satellite TV station, Georgette reportedly admitted to voting in a Beirut district in the elections that saw the pro-Western March 14 alliance retain its hold on the majority.

After a preliminary investigation, a Lebanese Military Court judge ordered that the sisters be transferred to the Lebanese Internal Security's intelligence branch.

According to the report, the judge made his decision after information in the sisters' travel documents and other papers were found to be contradictory, and after it was discovered that Georgette's Israeli passport stated that her original nationality was Jordanian.

The arrests came amid a wave of crackdowns on alleged Israeli spy networks in Lebanon that has resulted in several arrests.
Posted by: Fred || 06/12/2009 00:00 || Comments || Link || E-Mail|| [336062 views] Top|| File under:
Who's in the News
66
[untagged]
4
TTP
2
Hamas
2
Palestinian Authority
2
Taliban
2
al-Qaeda
1
Global Jihad
1
Govt of Iran
1
Hezbollah
1
Jemaah Islamiyah
1
Lashkar e-Taiba
1
Moro Islamic Liberation Front
1
Abu Sayyaf
1
al-Qaeda in Iraq
1
al-Qaeda in Pakistan
1
al-Shabaab
Bookmark
E-Mail Me
The Classics
The O Club
Rantburg Store
The Bloids
The Never-ending Story
Thugburg
Gulf War I
The Way We Were
Bio
Merry-Go-Blog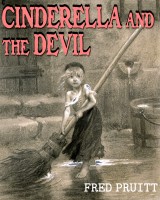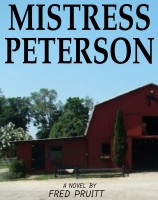 On Sale now!


A multi-volume chronology and reference guide set detailing three years of the Mexican Drug War between 2010 and 2012.

Rantburg.com and borderlandbeat.com correspondent and author Chris Covert presents his first non-fiction work detailing the drug and gang related violence in Mexico.

Chris gives us Mexican press dispatches of drug and gang war violence over three years, presented in a multi volume set intended to chronicle the death, violence and mayhem which has dominated Mexico for six years.
Click here for more information


Meet the Mods
In no particular order...


Steve White
Seafarious
tu3031
badanov
sherry
ryuge
GolfBravoUSMC
Bright Pebbles
trailing wife
Gloria
Fred
Besoeker
Glenmore
Frank G
3dc
Skidmark



Better than the average link...



Rantburg was assembled from recycled algorithms in the United States of America. No trees were destroyed in the production of this weblog. We did hurt some, though. Sorry.
3.231.217.107

Help keep the Burg running! Paypal: