Afghanistan
Do Or Die Time For The Taliban
The influx of American troops is showing up throughout southern Afghanistan. Areas that had long been dominated by the Taliban, or pro-Taliban tribes, are now being raided by American troops. U.S. intelligence forces arrived before the combat troops, and the increased reconnaissance and electronic monitoring effort produced a more detailed picture of who the Taliban were, where they lived and what they were up to. All that was needed was more troops to work the target list.
Posted by: ed || 06/12/2009 15:51 || Comments || Link || E-Mail|| [6502 views] Top|| File under:
Africa Horn
Somali Islamist threatens ŽinvasionŽ of Kenya
[Mail and Globe] A senior member of Somalia's Islamist insurgent movement al-Shabaab threatened on Thursday to "invade" Kenya if it did not reduce its military presence on the Somali border.


That would be a little .. dangerous .. for al-Shabaab, wouldn't it? Kenya has a real army.

That's ok -- it's only a quote invasion unquote, not the real thing.

The rebels, who control parts of south Somalia close to Kenya, have long resented Nairobi's support for the Western-backed government in Mogadishu. Kenya, fearful of flows of people and arms across its border and mindful of past attacks in the region planned from Somalia, keeps a heavy military presence in its remote north. "We shall invade Kenya if it does not stop its military movement along the Somalia-Kenya border towns," said Sheikh Abdiqani Mohamed, vice-governor of the southern port of Kismayu which al-Shabaab captured in mid-2008. "We cannot bear the aggression of Kenya. What is its military doing near Dhobley and our other towns in southern Somalia?" he said. "If Kenya does not stop this, our troops will cross the border and fight inside their country."

Al-Shabaab controls some areas of Mogadishu and is resisting a push by President Sheikh Sharif Ahmed's security forces to drive its fighters out of town. In the provinces, it is fighting a pro-government moderate Islamist militia, with towns and territory often changing hands. Kenya's government has tried to reassure citizens and expatriates amid fears of attacks in Nairobi and security warnings circulating among foreign diplomats. Noting the deteriorating security situation in Somalia, Foreign Minister Moses Wetangula said on Wednesday that diplomatic police were on "high alert".
Posted by: Fred || 06/12/2009 00:00 || Comments || Link || E-Mail|| [6488 views] Top|| File under: al-Shabaab
Africa North
Italy: Gaddafi condemns terrorism during Rome visit
[ADN Kronos] Libyan leader Muammar Gaddafi on Thursday condemned terrorism while raising questions about what provoked such violence. In a controversial address to Italian senate leaders during his historic visit to Rome, Gaddafi also said his country had renounced the construction of chemical and nuclear weapons.

"We are against all acts of terrorism. We strongly condemn it but we should ask ourselves what are the reasons that provoke it," Gaddafi said. "We must talk about it even with the devil if that delivers a solution."

Referring to bombing raids ordered by the late US president, Ronald Reagan, that killed 15 people in 1986, Gaddafi said: "Wasn't it an act of terrorism in 1986 when they tried to kill me and my children? What is the difference with (Al-Qaeda leader) Bin Laden?

"It's like this: Bin Laden did not have a state, while the United States was a state. The truth is they should eliminate their arrogance: we are all created equal by god on the earth and cannot be dominated by one hegemonous state."

Libya was blamed for the Lockerbie plane bombing over Scotland which claimed the lives of 270 people in 1988.

Two Libyans suspected of organising the incident were handed over in 1999 for trial in The Hague under Scottish law and one of the suspects was found guilty of the crime.

Gaddafi was welcomed on Thursday by the president of the Italian senate, Renato Schifani, who hailed it as an "historic meeting" to create "a bridge to the future" across the Mediterranean.

Meanwhile, hundreds of people demonstrated in a Rome square to draw attention to what they claimed was Libya's poor human rights record.

Prime minister Silvio Berlusconi personally welcomed Gaddafi on Wednesday on a trip widely considered an opportunity to end a painful chapter in the two countries' past.

The Libyan leader praised Italy's efforts and its commitment to pay 5 billion dollars in reparations.

"Italy is the only former colonial state today, the only state, that we cannot reprimand any more," Gaddafi said at a media conference where he spoke about crimes from the colonial era.

The visit by Gaddafi, his first to Italy since taking power in a 1969 coup, is one of the few he has made since economic sanctions were lifted when Libya vowed to stop sponsoring terrorism.

Libya supplies a quarter of Italy's oil and is a source of capital for Italian companies suffering from the global financial crisis.

But to the embarrassment of his Italian hosts, Gaddafi arrived with a picture of a Libyan resistance hero Omar Al-Mukhtar pinned to his chest in a provocative reminder of Italy's past.

Gaddafi also invited Al-Mukhtar's son, now an elderly man who had to be helped off the plane by a bevy of security men.

Gaddafi has repeatedly lambasted Italy over its 1911-43 colonial rule, but the two nations have long maintained close business ties.
Posted by: Fred || 06/12/2009 00:00 || Comments || Link || E-Mail|| [6472 views] Top|| File under:
Britain
EU court orders UK to unfreeze Abu Qatada's assets
European judges today overturned an order freezing the assets of Abu Qatada, the radical Muslim cleric, on the ground that its implementation breached his fundamental rights. The ruling in the European Court of Justice is a further blow to the Government's counter terror policies after the Law Lords' judgment that suspects held under control orders must be given details of the allegations against them.

Qatada, once described as Osama bin Laden's "spiritual ambassador" in Europe, was added to a United Nations sanctions blacklist freezing the funds of associates of Bin Laden, al-Qaeda or the Taleban. The ruling today means that Qatada, currently being held in a top security prison pending deportation, will regain access to his accounts and any other assets in two months and ten days if the British Government does not appeal.

The European Court of Justice ruling applies to all his assets held throughout Europe. In a case last year the court quashed an order freezing the assets of Yasin Kadi, a Saudi businessman who had been listed by the UN as an al-Qaeda associate. In the Kadi case the court ruled that his rights had been breached because he had not been given the opportunity to challenge evidence against him. The court found breaches of his fundamental rights -- in particular, rights of defence, the right to effective judicial review, and the right to property.

In today's ruling, the EU judges said: "Mr Othman [Abu Qatada] finds himself in a factual and legal situation in every way comparable to that of Mr Kadi... The court must therefore conclude that the council adopted the regulation in breach of Mr Othman's fundamental rights. Consequently, the court annuls the regulation in so far as it freezes Mr Othman's funds." The EU list is regularly updated to take account of changes in the central list drawn up by the UN Security Council's Sanctions Committee. In April the European Commission published plans to change the way it implements the UN's terrorist blacklist to take account of the Kadi ruling.

A Foreign Office spokesman said the Government accepted the judgment from the EU court. He said targeted sanctions played an important role in countering the threat posed by international terrorism. "We accept, however, that the application of targeted measures to individuals and entities must take account of their fundamental rights and respect due process." He said the Government was working with the EU and the UN to reform the sanctions regimes to ensure they satisfied both these requirements, he said. "The UK will work with EU partners to address the reasons identified by the court as to the why they found in favour of Mr Othman."

Qatada, a Jordanian national has lived in the UK since 1993. Since February 2001 he has been arrested several times under anti-terrorism legislation and a government decision to extradite him was upheld by the House of Lords in February this year.
Does this mean that the EU is ahead of the UN in the competition for the most submissive dhimmi organization?

Best British tabloid headline:
Give Mr Beardie his dosh back say Europrats
Posted by: ryuge || 06/12/2009 05:37 || Comments || Link || E-Mail|| [6481 views] Top|| File under:
Caribbean-Latin America
Chavez: Gov't may shutter critical TV channel
Just another page out of the Thugs Handbook to Total Power ...

CARACAS, Venezuela – President Hugo Chavez threatened to close down an opposition-sided news network, saying the defiant Globovision channel's days on the airwaves will be numbered if its directors don't stand down.

Chavez on Thursday urged executives at Globovision "to reflect" upon the TV channel's tough anti-government stance — or else the station "won't be on the airwaves much longer."

The socialist leader has threatened Globovision before, demanding sanctions against the channel for its alleged violation of broadcast regulations. Chavez told a crowd of his supporters on Thursday that he "doesn't care" if such a decision were to draw international criticism.

Chavez recently called for sanctions against Globovision, and within a week Venezuela's tax agency slapped the network with a $2.3 million fine, prosecutors charged its president in a probe into alleged fraud and lawmakers began investigating the channel for purportedly joining an anti-government conspiracy.

Broadcast regulators also are investigating Globovision for inciting "panic and anxiety" during its coverage of a minor earthquake last month, when station director Alberto Federico Ravell criticized state television for failing to quickly inform its viewers about the severity of the quake.

Free press and rights groups have condemned the investigation. The New York-based Committee to Protect Journalists warned against what it called "unwarranted accusations against the press" in Venezuela.

Chavez accused Globovision on Thursday of "poisoning people" and "sowing hate" among Venezuelans. He denied that he's trying to silence critics, telling supporters they "should not allow themselves to be manipulated" by detractors who "accuse the government of persecuting journalists."

Globovision — a Caracas-based all-news network — has been the only anti-Chavez channel on the open airwaves since 2007, when Chavez refused to renew the broadcast license of another opposition-sided channel, Radio Caracas Television. That network moved to cable.
Posted by: Steve White || 06/12/2009 13:03 || Comments || Link || E-Mail|| [6485 views] Top|| File under:
China-Japan-Koreas
Out: "Commander Kim" In: "Brilliant Comrade"
SEOUL, South Korea (AP) -- The youngest son of North Korea's authoritarian leader has been given the title of "Brilliant Comrade," a newspaper reported Friday, a sign the communist regime is preparing to name him as successor to the ailing Kim Jong Il.

U.S. and South Korean intelligence authorities disclosed during a meeting this week that 26-year-old Kim Jong Un is now being referred to in the secretive regime as "Yongmyong-han Dongji," which translates roughly as "Brilliant Comrade," South Korea's mass-circulation JoongAng Ilbo newspaper reported.


How many hole-in-one's in his first outing on the links? If it isn't at least five then he isn't so brilliant ...

An unidentified intelligence official quoted by the newspaper said the title means the North will engineer a cult of personality for the younger Kim -- much like it was done for his father and grandfather, Kim Il Sung, the only two leaders North Korea has seen.

The eldest Kim founded North Korea in 1948 in the aftermath of World War II when the peninsula was divided between the Soviet Union-controlled north and the U.S.-backed south. Kim, who was referred to as the "Great Leader," died in 1994, paving the way for the first hereditary transfer of power in a communist nation. His son, Kim Jong Il, became the "Dear Leader."

The ailing 67-year-old Kim, who reportedly suffered a stroke last year, is said to be grooming "Brilliant Comrade" Jong Un, the youngest of his three sons, to succeed him. Jong Un reportedly studied at the International School in Berne, Switzerland, in the 1990s, and is said to be proficient in English.

Grandiose titles are part of a tradition to stimulate public support in a nation where the media is tightly controlled and little information about the inner workings of the government is available. The leader is given credit for most national projects. The state media carry endless flattering reports about Kim, repeatedly referring to him with his various titles of which "Dear Leader" is the most prominent.

Earlier this week, North Korea's main newspaper, Rodong Sinmun, said in an editorial that an important issue concerning the nation's fate and its revolution had been resolved. Cheong Seong-chang of the Sejong Institute think tank outside Seoul said this was an apparent reference to a power transfer."It indicates that North Korea has resolved the succession issue," he said.

The developments come as a U.S. official said Thursday that North Korea may be preparing for a third nuclear test in defiance of the United Nations. The official, who spoke on condition of anonymity in order to discuss the unreleased information, would not provide details regarding the assessment.

Analysts speculate credit for any such test would be given to Jong Un to establish his credentials before he takes over.
Posted by: tu3031 || 06/12/2009 15:13 || Comments || Link || E-Mail|| [6477 views] Top|| File under:
TV Asahi shows wrong photo as that of N. Korean leaderŽs 3rd son
[Kyodo: Korea] A man in a photograph that TV Asahi Corp. said was the third son of North Korean leader Kim Jong Il turned out to be another person, the broadcaster announced Thursday. TV Asahi apologized for the mistake, saying it ŽŽgave wrong information to the viewersŽŽ by showing in WednesdayŽs programs a photo of what it claimed was an exclusive image of Kim Jong Un, who has recently attracted public attention as South Korean media reported him to be the successor of Kim.
Posted by: Fred || 06/12/2009 00:00 || Comments || Link || E-Mail|| [6491 views] Top|| File under:
Gates sees no threat of N. Korea's military action from U.N. sanctions
WASHINGTON, June 11 (Yonhap) -- North Korea has shown no military response to discussions at the U.N. Security Council of further sanctions for the North's nuclear test last month, Secretary of Defense Robert Gates said Thursday.

"I don't think that there has been a commensurate change in the posture of the North Korean military that would suggest an intent to undertake operations," Gates said upon arriving in Brussels for a NATO defense ministers' meeting, according to a transcript released by the Pentagon "Intelligence does not indicate warlike changes in the North Korean military dispositions."

Gates added, "Military operations are pretty routine at this point, so that's a source of some comfort. Intelligence information indicates that North Korea is not mobilizing troops or moving troops and equipment."

"They are so unpredictable you can't completely discount them," he said. "It's a very unpredictable regime, so it is probably not wise just to dismiss out-of-hand the rhetoric."

China Tuesday approved the draft resolution as the U.S. and its allies agreed to a demand by Beijing to change the word "decide" to "call on" in the provisions of the draft in an apparent effort to make them voluntary.


Thus rendering them toothless, which has been the Chinese goal all along.

Susan Rice, U.S. permanent representative to the U.N., Thursday expressed satisfaction.


Since she's also edentulous ...

"We're very pleased with the outcome," she told a Fox News Channel program. "This is a very strong comprehensive resolution with financial sanctions that are much tougher and broader -- comprehensive export ban for arms; a much, much strengthened inspection regime for suspect cargo on the high seas; and more North Korean companies and individuals that will be subject to sanctions and asset freezes."

Rice urged North Korea to return to the six-party talks on ending its nuclear ambitions. "The message to North Korea is to halt its nuclear program, halt its ballistic missile program and return without conditions to a process of negotiations, implement the steps it has committed to do already in an irreversible way," she said.


No, the message to the Norks is that China still has their back ...

Stephen Bosworth, U.S. special representative for North Korea policy, also told a Senate Foreign Relations Committee hearing, "We remain willing to engage North Korea to resolve our differences through diplomacy, including bilaterally, within the framework of the six-party process."

"A central tenet of the Obama administration's foreign policy approach to date has been a willingness to engage in dialogue with those with which we have had differences, sometimes very serious differences," he said.

Bosworth reiterated the Obama administration "will not accept North Korea as a nuclear weapons state," but added, "The U.S. has no hostile intent towards the people of North Korea. Nor are we threatening to change the North Korean regime through force."

On the allegations that Washington will relist North Korea as a state sponsor of terrorism after the North's recent nuclear and missile tests, he said, "I would note that a redesignation of North Korea as a state sponsor of terrorism would not result in any new material penalty to the North Koreans since many of the activities that we are talking about are covered under other sanctions applied to North Korea under other provisions of U.S. law."
Posted by: Steve White || 06/12/2009 00:00 || Comments || Link || E-Mail|| [6474 views] Top|| File under:
China Backs UN Sanctions on N.Korea
China has agreed to join a harsh U.S.-led resolution in the UN Security Council sanctioning North Korea over its recent nuclear test. The sanctions are aimed mainly at choking off North Korea's supply of dollars through arms deals, a South Korean official said.

Another official on Wednesday said seven countries, namely the five permanent UNSC members -- the U.S., Britain, France, China and Russia -- plus South Korea and Japan, have reached agreement on a resolution. A full session on Thursday will formally adopt the resolution.

The draft resolution consists of three parts -- search of suspicious ships entering or leaving North Korea, ban on weapons trade, and financial sanctions. It is in effect a harsher version of UNSC Resolution 1718, which was adopted after the North conducted the first nuclear test in 2006.


However, ship search and the ban on weapons trade is still not mandatory, so it's still all jello.

The framework was laid chiefly by the U.S. and Japan. But even North Korean allies China and Russia, which had until recently taken a lukewarm attitude toward sanctions in consideration of their traditional ties, agreed to back the resolution.

The resolution makes it possible to stop and search all suspicious ships entering and leaving North Korea.
Success or failure of such searches will depend on how faithfully UN member nations carry out the resolution. But it could be a bigger blow to the North than the Proliferation Security Initiative, a U.S.-led anti-proliferation regime the North has called a "declaration of war." The PSI has 95 members and does not include China but the UNSC resolution applies to all 192 UN members.

Regarding the weapons trade, Resolution 1718 targets only weapons of mass destruction and missiles, but the new resolution targets "all kinds of weapons and all related materials." "This reflects the international community's intention to completely ban the North from continuing weapons exports, its main source of foreign currency," a government source said.

The resolution also envisages controlling "all financial transactions that could contribute to North Korea's development of WMD and missile programs." It also bans all kinds of economic aid to the North, with exception of humanitarian aid and aid for the purpose of denuclearization.
Posted by: Steve White || 06/12/2009 00:00 || Comments || Link || E-Mail|| [6473 views] Top|| File under:
U.S. Point Man on N.Korea Pledges to Work with Seoul
Kurt Campbell, the nominee for the position of assistant secretary of state for East Asian affairs, on Wednesday vowed to focus on cooperation with South Korea and Japan in dealing with North Korea. In his Senate confirmation hearing on Wednesday, Campbell said cooperation among allies is the key to dealing with North Korea's "direct and reckless challenge" to the world, and to send a clear message that three countries are working together, he would work on improving diplomatic and defense measures against the North.

Campbell made the remarks apparently mindful of continued provocations by North Korea in the future. The U.S. is not contemplating military attacks against North Korea, but if provocations continue, it is reportedly thinking of bolstering U.S. forces around the Korean Peninsula.

Campbell said it was also important to approach the North Korea issue from international level, providing counter-proliferation support to South Korea and Japan. He said China's support for a new UN Security Council resolution on North Korea is a big step forward. In a statement before the Senate Foreign Relations Committee, Campbell said, "If confirmed, I would use close bilateral and trilateral coordination with Tokyo and Seoul to make clear that neither the United States nor its allies will accept a nuclear North Korea."
Posted by: Steve White || 06/12/2009 00:00 || Comments || Link || E-Mail|| [6470 views] Top|| File under:
Norks in Extortionate Demands for Kaesong Complex
Yup, when I think 'extortion' North Korea certainly comes to mind ...

North Korea wants South Korea to quadruple wages for North Korean workers and pay 31 times the rent at the joint Kaesong Industrial Complex. The North made the new demand in a second round of inter-Korean talks at the industrial park Thursday. That dims prospects for the project even further, but the two Koreas agreed to meet again on June 19 to continue talks.

The Unification Ministry said North Korea demanded that workers' wages are raised from the current US$75, including social insurance, to $300 per month. Most of the wages already go to the regime, not the workers.

It also demanded $500 million in rent for 3.3 million sq. m land put aside for the first phase of the industrial park, for which Hyundai Asan and the Korea Land Corporation in 2004 already paid in $16 million for a 50-year lease. In addition, the North wants another $10 per 3.3 sq. m for 1.98 million sq. m land currently allotted to the industrial park a year from 2010.

An intelligence officer said, "If we pay $500 million in rent and increase the per capita wage to $300 per month, North Korea will earn $600 million to $700 million in cash this year alone. That's nearly 70 percent of North Korea's annual export volume of $900 million" as of 2007.


Which is why the Norks want the money -- they have precious few other ways to generate that kind of revenue. Arms sales only can do so much, and the drug trade and counterfeiting apparently have hit their natural limits. The smart move for the South Koreans and the U.S. would be to walk away from Kaesong and make every effort possible to starve the Norks of cash. That could strain the Norks further and cause them to go to the Chinese, and that would give us a lever.

The South Korean side called on Pyongyang to release a Hyundai Asan staffer identified as Yu who has been held incommunicado in Kaesong for some 70 days. It wants the two sides establish a committee on travel between the two Koreas, which will serve as a forum to discuss the safety of South Koreans traveling to the North. Seoul also urged Pyongyang to stop conducting nuclear tests and creating military tension, resume inter-Korean talks and return to the six-party nuclear talks.

Prof. Nam Ju-hong of Kyonggi University commented, "North Korea may want to close the Kaesong industrial park unilaterally, but it also has to be mindful of Chinese and other foreign investors who have money in the North. It is apparently attempting to choke off South Korean firms to make them leave of their own accord."


I think it's more likely that they're playing chicken, hoping that the investors will strong-arm the SKor government into making concessions and upping the yearly ransom. However, President Lee seems to be made of stronger stuff, so maybe Kaesong really will close.

But some feel there still is room for negotiations with the North. Prof. Kim Yong-hyun of Dongguk University said, "If it had decided to close down the industrial park, the North would have unilaterally told Seoul that it would do so, without setting a date for the next round of talks. It seems that Pyongyang is trying to see how Seoul would respond to a maximum demand."
Posted by: Steve White || 06/12/2009 00:00 || Comments || Link || E-Mail|| [6467 views] Top|| File under:
Norks, Iran joined on missile work: U.S. general
WASHINGTON (Reuters) - Iran and North Korea are working together to develop ballistic missiles and have made significant progress, the head of the Pentagon's Missile Defense Agency said on Thursday. "It really is an international effort going on out there to develop ballistic missile capability between these countries," Army Lieutenant General Patrick O'Reilly told a forum on Capitol Hill.


Both work on nuclear technology. The Norks do plutonium, the Iranians do enriched uranium. The Norks do the testing so as to keep Iran from being hammered. The Norks work on long-range liquid fuel missiles, the Iranians work on solid-fuel missiles. It's a cooperative.

Yes, but the good general actually said so, aloud and in public. Why, and why now?

Iran and North Korea each is at odds with much of the international community over their nuclear programs, and North Korea has tested an atomic bomb. Each has demonstrated a capability to launch missiles with more than one stage, critical to more advanced systems. They are sharing know-how on avionics, propulsion and materials, among other things, O'Reilly said.

"We've seen it for years and it continues," he said of such cooperation between North Korea and Iran, whose Shahab missiles are widely reported to be based on North Korean designs.

Their ability to fire missiles with a stable ignition and launch a second stage represents "a significant step forward" for both of them, O'Reilly said.

Asked which country was further ahead in missile development, he said it could be described as a "horse race" with no clear leader.


It's not a horse race, it's a cooperative ...

Continuing the metaphor, the two countries are running in harness.

Other experts said Iran had demonstrated greater expertise with test-firing of a solid-fuel rocket with a stated range of some 1,200 miles -- enough to reach Israel, U.S. bases in the Gulf or southeastern Europe.

Iran's use of solid-fuel missiles demonstrated "a quantum leap in capabilities" over those shown by North Korea, Uzi Rubin, the former head of Israel's Missile Defense Organization, told Reuters in an interview. "Basically, this is big-power league," he said, adding that the jury was still out, as far he was concerned, on whether the two had integrated their ballistic missile programs.

The U.S. Air Force's National Air and Space Intelligence Center says Iran, with support from outside sources, within six years could produce a missile capable of hitting the United States. "Iran has ambitious ballistic missile and space launch development programs and, with sufficient foreign assistance, Iran could develop and test an ICBM capable of reaching the United States by 2015," it said in a new report.

The report, made available by the Federation of American Scientists, said North Korea was continuing work on its Taepodong 2 "that could reach the United States with a nuclear payload" if developed as an intercontinental ballistic missile.

The Obama administration has asked Congress for $7.8 billion for the U.S. Missile Defense Agency in fiscal 2010, down about $1.2 billion from 2009. Congress is considering adding more funds.
Posted by: Steve White || 06/12/2009 00:00 || Comments || Link || E-Mail|| [6489 views] Top|| File under:
Europe
Terrorism: Al-Qaeda asks Turkish Muslims for funds
[ADN Kronos] Al-Qaeda has appealed for financial donations, particularly from Muslims in Turkey, to fund its military operations in Afghanistan. The terror network made its appeal in a new audio message posted on jihadi Internet forums on Thursday.

The message is entitled 'Our advice to the Turkish population' and made by Al-Qaeda spokesman, Mustafa Abu al-Yazid.

"There are no differences between Arab Muslims and Muslims in other countries because Islam has taught us to support each other and our brotherhood," he said.

Abu al-Yazid discussed several speeches by Al-Qaeda leaders, Osama Bin Laden and Ayman al Zawahiri, and said those who were not directly involved in jihad, or holy war, could contribute to the cause of Al-Qaeda.

"You all know that jihad needs a lot of money," he said. "Without money, the mujahadeen cannot buy food and weapons, so how can we accomplish jihad?

"Many verses of the Koran discuss the obligation to fund the jihad. We are in Afghanistan and we need money for our operations. Unfortunately, we are being forced to cut back our operations and attacks because of inadequate funds."

"There are many brothers who cannot participate in jihad because they do not have enough money and many aspiring suicide attackers, who would like to sacrifice themselves on the way to god, cannot be recruited because of the lack of funds."

Abu Al-Yazid spoke generally about Al-Qaeda victories against NATO troops in Afghanistan in the audio message. It is believed, however, that the message was recorded several months ago because former president George W. Bush is still referred to as the president of the United States.

Several days ago the Arab news channel, Al-Jazeera, aired an interview with Abu al-Yazid, carried out by a correspondent in Afghanistan.

The militant proclaimed that Al-Qaeda would defeat NATO troops in Afghanistan by the end of 2010.
Posted by: Fred || 06/12/2009 00:00 || Comments || Link || E-Mail|| [6472 views] Top|| File under: al-Qaeda
Home Front: WoT
Atlanta terror trial verdict: Guilty
Moments after his son was convicted Wednesday of a terrorism conspiracy, Syed Riaz Ahmed said the young man never harmed anyone and committed nothing more than thought crimes. "You think something and you're guilty of something," said Ahmed, somber and weary as he stood outside a federal courtroom. "He's not guilty of any crimes in the eyes of Allah. He's guilty of U.S. laws."

During a brief hearing, U.S. District Judge Bill Duffey pronounced Syed Haris Ahmed, a former Georgia Tech student, guilty of conspiring to provide material support to terrorists here and overseas. He will be sentenced later this year.

U.S. Attorney David Nahmias said Ahmed's case did not involve an imminent threat, "because in the post-9/11 world we will not wait to disrupt terrorism-related activity until a bomb is built and ready to explode." "The fuse that leads to an explosion of violence may be long, but once it is lit —- once individuals unlawfully agree to support terrorist acts at home or abroad —- we will prosecute them to snuff that fuse out," Nahmias said. The investigation was connected to the convictions of multiple terrorists around the world, "all before any innocent people were killed," he said.

Ahmed, 24, once a Centennial High student who earned a Georgia Tech scholarship to study mechanical engineering, embarked on a spiritual plunge journey during his college years to learn more about Islam. Upset by how fellow Muslims were being treated across the world, Ahmed turned to the Internet and became besotted with jihadist Web sites espousing violent, radical views.

At his trial last week, prosecutors introduced into evidence e-mails and Internet chats in which Ahmed said he wanted to engage in violent jihad. The trial culminated in Ahmed's refusal to allow his lawyer to deliver a closing argument. Instead, Ahmed waived a jury trial so he could use the allotted 45 minutes for closings to deliver what he said was the message of Islam. Ahmed quoted nine passages from the Quran in Arabic while giving his statement to Duffey, who presided as judge and jury. He said he hoped that by delivering "the message that has been revealed by Allah … the promise of protection from evil will also apply to me." Ahmed also admitted to the court he had been "misguided."

Prosecutors said Ahmed began plotting acts of terror in early 2005, when he and his alleged co-conspirator, Ehsanul Islam Sadequee of Roswell, met with suspected terrorists in Toronto. The men talked big, discussing attacks on military bases and oil refineries, even using lasers to disable the GPS satellite system. A month later, Ahmed and Sadequee drove to Washington and took 62 amateurish "casing videos" of area landmarks, such as the Capitol and World Bank. Some of the recordings were later found on the computers of two men now convicted of terrorism crimes in Great Britain. Prosecutors said Ahmed and Sadequee took the videos to earn the respect of terrorists overseas by proving they could take risks and showing how close they could get to potential targets.

Defense attorney Jack Martin countered that Ahmed was an immature college student who had "momentary ideas, childish fantasies" that were never carried out. After Wednesday's verdict, Martin said, "Perhaps this case all along was about what is the appropriate sentence."

The slight, bearded defendant, who was wearing a white skull cap, showed little emotion and said nothing as Duffey handed down the guilty verdict. He smiled and waved to his father and two of his sisters seated behind him in court as he returned to the defense table. Ahmed will be sentenced after Sadequee's trial, which is to begin Aug. 3. He faces up to 15 years in federal prison.

Outside the courtroom, Ahmed's 27-year-old sister, Mariam Ahmed, said her younger brother has memorized the Quran and read prodigiously since his arrest. For more than three years, she noted, Ahmed has awaited trial in solitary confinement at the federal penitentiary. "To me, he's suffered enough already, because he didn't deserve this," said Ahmed's sister, who came from her home in Pakistan to attend the trial. "He's now a better person. He has his peace of mind."


And now we have ours.
Posted by: ryuge || 06/12/2009 08:22 || Comments || Link || E-Mail|| [6473 views] Top|| File under: Global Jihad
India-Pakistan
Bin Laden still believed to be in Pakistan: Panetta
WASHINGTON (AP) - CIA Director Leon Panetta says he believes Osama bin Laden is still in Pakistan. The spy agency hopes to close in on the al-Qaida leader as Pakistan's military cracks down on the tribal area where he is thought to be hiding.

Panetta told reporters after a speech on Capitol Hill that finding bin Laden remains one of the CIA's top priorities. He said he hopes that the combination of increased CIA activity and the Pakistani military offensive will give the United States a better chance of nabbing him. Panetta said in his speech that the CIA has increased the number of officers and agents in Pakistan who are providing targeting and other information to attack the al-Qaida network there.
Posted by: Steve White || 06/12/2009 00:00 || Comments || Link || E-Mail|| [6467 views] Top|| File under:
Israel-Palestine-Jordan
Carter: No Mideast peace without Hamas
[Jerusalem Post Middle East] Former President Jimmy Carter Thursday reiterated that there can be no peace between Israel and the Palestinians without involving Hamas. His comments came shortly before he met with the group's Syrian-based leader, Khaled Mashaal. Carter met with Mashaal twice under the Bush administration, angering some in the US government who said he was legitimizing a group the US considers a terrorist organization.

But this was his first meeting under the Obama administration, which has launched a fresh quest for peace in the Middle East, and came as Obama's Mideast envoy, George Mitchell, was less than 400 miles (645 kilometers) away in Cairo preparing to visit Syria Friday.

Carter, who went to Syria after observing elections in neighboring Lebanon, stressed that he was in Damascus as a private citizen and not representing the Obama administration.

Obama, also a Democrat, seems to be going in the direction that Carter has long advocated - engagement with longtime foes Iran and Syria. So far Obama, like the Bush administration, has drawn the line at meeting with Hamas. But in a speech in Cairo last week, Obama seemed to suggest some basis for believing that Palestinian factions who rule Gaza might be drawn into the peace process.

As president, Carter helped broker an Israeli-Egyptian peace deal in the late 1970s and was awarded the Nobel Peace Prize in 2002 for his efforts to promote peace around the world. He has continued to pursue Mideast peace through his Atlanta, Georgia-based Carter Center foundation, and angered many Israelis for his 2006 book that compared Israel's policies toward the Palestinians in the West Bank to apartheid.

Speaking to reporters after meeting with Syrian President Bashar Assad, Carter said Hamas and its more moderate Fatah rivals must reconcile so they can negotiate effectively with Israel. "I don't believe there is a possibility to have any peace between the Palestinians and Israel unless Hamas is involved directly in harmony with Fatah," he said.

Carter said Obama's pressure on Israel to freeze construction in West Bank settlements is an essential step toward restarting peace efforts. He said Israel is "very eager to avoid any serious disagreement or confrontation" with the US and that Obama's push for a two-state solution would be seriously considered by Israel.

Carter also plans meetings in Israel and the West Bank over the weekend.

Syria's official news agency reported that Assad discussed with Carter ways to reactivate the peace process and stressed that Damascus is committed to peace that guarantees the return of Arab rights.

Meanwhile, Mashaal complained that Obama was presenting Hamas with preconditions ahead of entering into dialogue while he was not insisting on these preconditions regarding both Syria and Iran.

"Obama adopted a new language for speaking with Hamas," Mashaal told the London-based Asharq Al-Awsat newspaper, adding, "We hope this will translate into actions on the ground, and that he will cancel the preconditions for talking to Hamas."

However, he said, Obama "is turning over a new leaf with the region and is beginning dialogue with the Iranians and the Syrians without preconditions, so why is he setting preconditions for Hamas?"

On Tuesday night, Mashaal had said, "Hamas will be a positive force in helping to find a fair solution for the Palestinian people and enabling them to fulfill their rights.

"Hamas will not be an obstacle. Everyone knows that Israel is the obstacle," he had said.

In his Cairo address, Obama called on Hamas to end violence, abide by previous agreements signed between Israel and the Palestinians and recognize Israel's legitimacy.

While commending Obama's call to establish a Palestinian state, Mashaal criticized the president for the fact that his "perception of the Palestinian state is still vague, because he did not address the issue of territory, capital, right of return and a timetable for all of the above. These are critical points."

The Damascus-based Hamas leader admitted that his organization was going through difficult times. "We have reached hard times... our rights were violated, we will present our vision," he said.

On Tuesday, Mashaal had told Al Quds al Arabi, another London-based paper, that he would answer Prime Minister Binyamin Netanyahu's upcoming policy speech with his own vision for the future of the region.

In Thursday's interview to Asharq, Mashaal noted that Obama did not use the word "terror" when mentioning the Palestinian "resistance."

But he expressed displeasure at Obama's comparison of the condition of the Palestinians to the history of blacks in the United States and South Africa. "We in Palestine face an occupation. An occupation is to be fought with arms according to all criteria of international law."
Posted by: Fred || 06/12/2009 00:00 || Comments || Link || E-Mail|| [6463 views] Top|| File under: Hamas
Peres urges temporary-bordered Palestinian state
[Al Arabiya Latest] President Shimon Peres said on Thursday that Israel and the Palestinians should agree on a Palestinian state with temporary borders as a first step towards ending the Middle East conflict, as Prime Minister Benjamin Netanyahu is due to outline his government's policies on the peace process at a speech on Sunday.

"The roadmap outlines a clear path and (the sides) should implement the second stage of the roadmap -- declaring a Palestinian state with temporary borders," Peres's office quoted him as saying.

Israel and the Palestinians should further make "a clear commitment that the borders will become permanent within a limited period," he said at a meeting with the European Union foreign policy chief Javier Solana.
Posted by: Fred || 06/12/2009 00:00 || Comments || Link || E-Mail|| [6468 views] Top|| File under: Palestinian Authority
Israel: PM to ŽadoptŽ road map with no end to settlements
[ADN Kronos] Israeli prime minister Benjamin Netanyahu will announce in his foreign policy speech scheduled for Sunday the adoption of the road map and the "two-state solution" for settling the Palestinian-Israeli conflict, according to sources close to the prime minister.

Sources cited by the Israeli daily, Haaretz, said the speech will "revolve around the road map."

Netanyahu is expected to present conditions for the implementation of the road map, above all a Palestinian recognition of Israel as the homeland of the Jewish people. He will also demand that the future Palestinian state be demilitarised.

The 'road map' plan -- sponsored by the diplomatic Quartet of the UN, European Union, Russia and the United States -- aims to secure a two-state solution to the Middle East conflict, with Israel and Palestine living side by side in peace.

According to sources, Netanyahu will defy US pressure and declare that settlements in the West Bank are not an obstacle to peace.

US president Barack Obama recently spoke about the "illegitimacy" of Israeli settlements in the West Bank and has insisted that Israel freeze construction in land Palestinians want for their state.

Jewish settlements and outposts, considered illegal under international law, are a major source of friction between Israelis and Palestinians. The first settlements were erected in 1967. Over 450,000 Israeli settlers live in the Palestinian territories including East Jerusalem, where Palestinians are seeking to make their capital in a future state.

The premier, however, said the conditions for the implementation of the road map are the Palestinian recognition of Israel as the homeland of the Jewish people and the demand of a demilitarised Palestinian state.

Sources said Netanyahu would also propose a region-wide process whereby Arab states will begin normalising ties with Israel, in parallel to Israeli-Palestinian negotiations.

Also on Thursday, Israeli president Shimon Peres called for the establishment of a Palestinian state with provisional borders. He made the remarks while meeting European Union chief foreign policy chief Javier Solana.
Posted by: Fred || 06/12/2009 00:00 || Comments || Link || E-Mail|| [6465 views] Top|| File under: Palestinian Authority
Syria-Lebanon-Iran
Mousavi claims victory in Iran election
TEHRAN (Reuters) - Opposition challenger Mirhossein Mousavi claimed victory on Friday against hardline President Mahmoud Ahmadinejad in Iran's presidential election on Friday. "I am the definite winner of this presidential election," Mousavi, a moderate, told a news conference in Tehran.

But he said many people had not been able to cast their ballots even after voting was extended by four hours.

A victory for Mousavi could help ease tensions with the West, which is concerned about Tehran's nuclear ambitions, and improve chances of engagement with U.S. President Barack Obama, who has talked about a new start in ties with Tehran.
Continued on Page 49
Posted by: tu3031 || 06/12/2009 15:51 || Comments || Link || E-Mail|| [6488 views] Top|| File under:
ŽIsrael garbled Lebanon phone networksŽ
[Jerusalem Post Middle East] Lebanese Telecommunications Minister Gibran Bassil claimed on Tuesday that according to a recent investigation, Israel garbled cellular networks in Southern Lebanon, beginning three days before the June 7 parliamentary elections.

Speaking at a press conference, Bassil said that following the probe's findings, he requested that Lebanon's foreign minister report the alleged disturbance to the relevant international bodies. "There are known sources of interference from the sea and air," he said, mentioning his appeal from some two months ago to take notice of such possible interferences. Bassil added that land lines were also affected to a lesser degree.

Lebanon's cellular networks are considered to be in a poor state, incapable of supporting the 1.8 million-strong subscribers nationwide.

Over the past few weeks, Lebanese authorities arrested 35 people they claimed were spying for Israel. Lebanon has recently upped its efforts to close in on an alleged ring of Lebanese spies for Israel.
Posted by: Fred || 06/12/2009 00:00 || Comments || Link || E-Mail|| [6474 views] Top|| File under:
Hezbollah Žto support Hariri premiershipŽ
[Iran Press TV Latest] The Lebanese resistance movement Hezbollah will reportedly support the nomination of Future Movement bloc leader Saad Hariri as prime minister.

In a report published in its Thursday edition, the Beirut-based As Safir quoted Hezbollah circles as saying that the group "does not object to Hariri becoming prime minister."

The officials also declared, according to the report, that Hezbollah had informed all those concerned that Lebanon's incumbent parliament speaker Nabih Berri is the 'natural' candidate to head the parliament.

As Safir in addition hinted at the likelihood of a meeting between Hariri and Hezbollah Secretary-General Seyyed Hassan Nasrallah in the 'immediate future'.

Another Lebanese newspaper, Al-Akhbar , meanwhile, divulged that preparations are underway for the 'urgent' meeting between Hariri and Nasrallah.

The Al-Liwaa daily reported that a Hariri-Berri meeting is likely to take place prior to the Hariri-Nasrallah meeting.

Hariri is now the man most likely to become the new prime minister of Lebanon after his pro-Western March 14 coalition won Sunday's elections.

The Future Movement bloc of the 39-year-old son of slain former prime minister Rafiq Hariri gained 68 seats to the Hezbollah bloc's 57. The other three seats in the 128-member parliament went to independents.
Posted by: Fred || 06/12/2009 00:00 || Comments || Link || E-Mail|| [6467 views] Top|| File under: Hezbollah
Who's in the News
66
[untagged]
4
TTP
2
Taliban
2
al-Qaeda
2
Palestinian Authority
2
Hamas
1
al-Shabaab
1
Govt of Iran
1
Hezbollah
1
Global Jihad
1
Abu Sayyaf
1
al-Qaeda in Iraq
1
Lashkar e-Taiba
1
al-Qaeda in Pakistan
1
Moro Islamic Liberation Front
1
Jemaah Islamiyah
Bookmark
E-Mail Me
The Classics
The O Club
Rantburg Store
The Bloids
The Never-ending Story
Thugburg
Gulf War I
The Way We Were
Bio
Merry-Go-Blog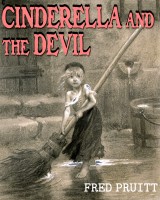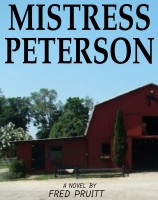 On Sale now!


A multi-volume chronology and reference guide set detailing three years of the Mexican Drug War between 2010 and 2012.

Rantburg.com and borderlandbeat.com correspondent and author Chris Covert presents his first non-fiction work detailing the drug and gang related violence in Mexico.

Chris gives us Mexican press dispatches of drug and gang war violence over three years, presented in a multi volume set intended to chronicle the death, violence and mayhem which has dominated Mexico for six years.
Click here for more information


Meet the Mods
In no particular order...


Steve White
Seafarious
Pappy
lotp
Scooter McGruder
john frum
tu3031
badanov
sherry
ryuge
GolfBravoUSMC
Bright Pebbles
trailing wife
Gloria
Fred
Besoeker
Glenmore
Frank G
3dc
Skidmark
Alaska Paul



Better than the average link...



Rantburg was assembled from recycled algorithms in the United States of America. No trees were destroyed in the production of this weblog. We did hurt some, though. Sorry.
34.239.147.7

Help keep the Burg running! Paypal: