-Lurid Crime Tales-
It Can't Happen Here?

'Fusion Centers' Expand Criteria to Identify Militia Members

Do you like Ron Paul or oppose abortion? You may be a member of a militia, according to a new report by a government information collection agency.

If you're an anti-abortion activist, or if you display political paraphernalia supporting a third-party candidate or a certain Republican member of Congress, if you possess subversive literature, you very well might be a member of a domestic paramilitary group.
Posted by: SR-71 || 03/24/2009 17:56 || Comments || Link || E-Mail|| [326 views] Top|| File under:
-Signs, Portents, and the Weather-
Environmentalism and the death of the West
Somehow, we need to get the "developing" countries to quit copying our disasters in the first world. Showing real respect for the quiet life in villages would be a help. How about a Discovery Channel series on "The Truly Sustainable" - showing village life wherever it can be found, and not focused on "gosh, no plumbing", but on - "this clan has lived here for 1,000 years...' - and showing community dynamics.

Obviously, the writer has never had cholera. The scary thing about this comment is that it showcases a school of thought more common than not on the far Left (25% most left).

Here we see the culmination of the Left's evolution from technophiles to technophobes. Only a politically driven collective delusion could cause an educated person to believe that 1,000 years of cultural stagnation is more important than preventing the enormous suffering and death caused by sewage-borne illnesses.

We now have a powerful segment of our mainstream Left that seems to sincerely believe that the point of existence is mere stasis and stability. Gone is the desire to create, explore and improve. The pre-'60s Left that thought only in terms of onward and upward is dead.

Science fiction tells us little about the future but it tells us a lot about the cultural milieu in which any particular story is written. When Gene Roddenberry wrote the original Star Trek in the Sixties, he articulated the mainstream American-leftist vision of a future in which socialist-created, -managed and -distributed technology would eliminate poverty, disease, crime, ignorance and internal strife. In the original Star Trek, humans seeking adventure had to journey to the farthest stars because life at home was so good as to be boring. Such a future seemed quite plausible to a country then engaged in a great project to send men to the moon just to prove that it could.

No leftist would write a technological-paradise story like Star Trek today, nor would they support any adventure like the Apollo program. The Left today wants us to view ourselves as a failed civilization, one that needs to be crippled and reduced to a static and stagnant culture that never dreams of a better and greater future. They want us and the rest of humanity to keep our heads down and accept the lives of drudgery and the pain of preventable death that a lack of technology brings.

Fortunately for humanity as a whole, the leftists will fail. The poor of the planet have no romantic notions of what it is like to live without industrial technology. They will improve themselves and will wage war against us should we try to stop them. The leftists can, however, cripple the West, locking us into a downward spiral in which we starve for energy and fear any technological change. Should they triumph, the West will have no future and the rest of the world will pass us by as we enter cultural senescence.

There won't be a future Captain Kirk, but rather a Captain Singh or a Captain Lu Cho. Not bad from the perspective of the entire species, but did we and our forbearers undertake the experiment of America to be left on the sidelines of history?


Posted by: mom || 03/24/2009 19:01 || Comments || Link || E-Mail|| [457 views] Top|| File under:
Britain
What is the point of Hazel Blears?
Yvonne Ridley

It's a question I've often asked myself but her ineffective initiatives and weak sound bites have largely been so insignificant that most of us choose to ignore her.

Her Westminster life began to take off when she joined a group of largely other dodgy-looking boilers who were given the unlikely soubriquet of Blair's Babes.
Continued on Page 49
Posted by: Fred || 03/24/2009 00:00 || Comments || Link || E-Mail|| [320 views] Top|| File under: Global Jihad
Home Front: Politix
A Cap And Trade Calamity? (or not)
I'd go with "not."


No time for in-line - have at it, Rantburgers.
It is gradually dawning on Washington that cap-and-trade legislation won't pass anytime soon--certainly not this year, and probably not next year either. One reason is public opinion: a Gallup survey released last week revealed that "for the first time in Gallup's 25-year history of asking Americans about the trade-off between environmental protection and economic growth, a majority of Americans say economic growth should be given the priority, even if the environment suffers to some extent." Just four years ago, protecting the environment enjoyed a 17-point edge; today, the advantage goes to the economy, 51-42.


Anytime you have a sour economy you force people to consider a basic question: what's more important, protecting the polar bears or feeding our children? Guess who wins on that one.

The second reason is regional politics. Support for environmental legislation is strongest on the coasts, weakest in the interior areas that depend more heavily on coal-fired power plants.


It's not the power plants that make the coasts different ...

The Midwest, which has already been hit hard by the collapse of manufacturing, would take a second blow.


Sure; Detroit is doing so well so let's cap and trade the auto industry. They can handle it ...

This matters because the Democratic Party is an uneasy coalition between the fruits coasts and the nuts interior, symbolized by bitter fight between Henry Waxman and John Dingell for the chairmanship of the House Energy and Commerce Committee.


Too bad it isn't a death match ...

It is hard to imagine Midwestern Democrats voting for cap-and-trade in current economic circumstances, and perhaps not in any economic circumstances--that is, unless they receive credible assurances of dollar-for-dollar offsets against the higher costs their constituents would have to bear.


Which isn't the point of cap and trade: if you give all the money back, you provide no 'incentive' to cut carbon use. And if you give the money back the pols have no new money to spend ...

This reality creates two difficulties for the Obama administration. On the fiscal front, the administration is counting on $629 billion in revenues from cap-and-trade ...


But it won't be that high since the economy will tank further and thus depress tax revenues ...

... to pay for the Making Work Pay tax credit and its proposed spending on clear energy technology.


If 'green energy' could be done today, we'd be doing it. We're all for R & D but the simple fact is, 'green energy' isn't economical.

Failure to pass cap-and-trade would force the administration to choose between cherished programs and an even higher budget deficit, already estimated by the CBO at $9.3 trillion over the next decade.


And the one thing you know for sure is that the CBO is low-balling their higher revision of Obama's terribly low-balled estimate. The ten year deficit will be much, much higher as the economy continues to sputter.

On the diplomatic front, when the Copenhagen Climate Conference convenes this December, the administration faces the prospect of showing up empty-handed. Senior officials acknowledge the potential embarrassment for a president so clearly determined to assert American global leadership on energy and environmental issues but see no easy way out.


If he wants to show 'leadership' he can propose this:


1) America to drill for oil and gas at home
2) America to build 200 new nuclear power plants
3) America to invest heavily in polywell research
4) America to invest more in clean coal
5) America to put a 25 cent per gallon tax on gasoline

Most American would support all that. So would intelligent people around the world.

In the face of these inconvenient developments, the administration's options are limited. If the president remains committed to Making Work Pay and clean energy investment, he will probably have to agree to equivalent spending reductions elsewhere,
GFL on that one.
because fiscal moderates within his own party will insist. Internationally, the president's team would be wise to prepare other key participants in the Copenhagen conference for the near-certainty that the stance of the United States on emissions reductions will be based mostly on good intentions rather than settled policy. The administration, quite simply, won't be close to meeting its own standards of success on environmental issues--and it is hard to erect credibility on a foundation of overpromising and underperforming.


But they'll continue to try....
Posted by: Barbara Skolaut || 03/24/2009 15:00 || Comments || Link || E-Mail|| [304 views] Top|| File under:
India-Pakistan
"Chief Justice of Pakistan minus Swat"
When Chief Justice Iftikhar Chaudhary walks into his office at the Supreme Court on Tuesday after a gap of 16 months, he has to contend with the troubling reality that his court has no writ in seven whole districts of the North West Frontier Province, including Swat.

Last week, Sufi Mohammed, a hardline Islamist cleric and chief of the Tehreek-i-Nifas-i-Sharia Mohammadi, with whom the provincial government entered into an agreement in February to set up Sharia courts in the Malakand division of the NWFP in return for peace in Swat, ordered the regular courts in the region to stop functioning.

Denouncing the courts as anti-Shari and anti-Islamic, the TNSM head asked judges and lawyers to stop going to work. In Swat district, Sufi Mohammed qazis have started holding court.

"The qazi courts are taking up cases. The regular judiciary is paralysed, and the lawyers are all sitting home with nothing to do," a lawyer from Swat told The Hindu. He did not want to be named.

More than 300 lawyers are registered with the Swat Bar Association, and lawyers' associations in other parts of the country have expressed concerns about the welfare of their colleagues in the troubled NWFP district.

The irony is that Sufi Mohammed's order came on the same day that the government announced Mr. Chaudhary's restoration following a "long march" led by the former Prime Minister, Nawaz Sharif, and lawyers demanding his restoration as basic to the "rule of law" in the country.

It led to the comment by columnist Ejaz Haider in the Daily Times that unless the Swat situation was fixed, "the title Chief Justice of Pakistan would need a suffix in parenthesis -- sans Swat -- because the system Justice Chaudhary heads is not acceptable to Sufi Mohammed running his satrapy."

Dawn newspaper reported that at least one "qazi court" has already pronounced a judgment in a civil case, directing the respondent to pay Rs.17,000 to the applicant, and a further Rs.20,000 in four instalments.

Sufi Mohammed's son Rizwanullah Khan told journalists that the regular judges had taken a "wise decision" not to attend courts.

"In Sharia, there is no room for courts functioning under English law," he said. Some lawyers had tried to persuade Sufi Mohammed to allow them to practice; but he rejected the appeal, telling them their profession was against Islam.


Posted by: Fred || 03/24/2009 00:00 || Comments || Link || E-Mail|| [338 views] Top|| File under: Govt of Pakistan
Taliban's influence could spill over to India: Chidambaram
Union Home Minister P. Chidambaram has said the spreading influence of the Taliban and other fundamentalist organisations in Pakistan was worrisome because it could spill over to India. He was responding to questions on the turmoil in Pakistan and its implications for India in Karan Thapar's programme 'Devil's Advocate' broadcast by CNN-IBN on Sunday.

The following are excerpts from the interview. The earlier part was excerpted in Sunday's issue.

Karan Thapar: Do you believe the recent developments... have made Pakistan a more stable country, or do you think a precarious equilibrium that lasted for seven months has been disturbed?

P. Chidambaram: Well, I can't make a judgment on that, but we're not happy with the turmoil... Turmoil across our border has a tendency to spill over in different ways... If they have reached a settlement and that settlement will provide greater stability to the civilian government I'll be happy. But, for the time being I'd like to reserve judgment...

There are several components... The first is [Pakistan President] Asif Ali Zardari. He always says things that sound very reassuring to Indian ears. But do you believe he's sincere or is this just rhetoric?

Well, I don't have to make a judgment on his sincerity. I only need to know what he says and what he does. If there's a wide gap between what they say and what they do then I have to keep my guard high. That's all.

And in the case of Mr. Zardari, does that gap exist...?

It exists in the case of every Pakistani leader who has commented on the situation post the Mumbai attack.

A second aspect... is the role... played by [Army Chief] General Parvez Ashfaq Kayani. People in Pakistan say he played a sagacious role in ensuring that the confrontation was reduced and that a consensus was arrived at between the quarrelling political parties. Are you reassured by his presence and behaviour, or do you have a sense of doubt and concern?

Well, I don't know him. All I know is what I hear. I'm told the Army is a centre of power. I'm told the Army has brokered some kind of peace between the Prime Minister and the President. Now, who wields real authority in Pakistan I can't say, but if General Kayani is a moderating influence, if he has brokered peace between the President and the Prime Minister, well that's a good piece of news. But I've no information to make a judgment on these matters.

The other element is the spreading influence of the Taliban and other fundamentalist organisations... How do you view the peace deals the Zardari government has done with the Taliban...?

Very bad for South Asia. It's bad for Pakistan, it's bad for the rest of South Asia. We cannot countenance a regime like the Taliban regime, that's opposed to every notion of civilised democratic government that we accept, and we're trying to build India on that foundation. But if the Taliban's influence spreads in Pakistan then I'm sorry for the people of Pakistan. But it worries me because the Taliban's influence is spreading and it could spill over into India.

Would it have security implications for us...?

See, the induction of any force into Pakistan does alter the security situation. Does it alter it for the better or for the worse, I can't say. The point is, India is trying to help Afghanistan find its feet. We are helping them in many ways. We've a policy on Afghanistan which is quite explicit. We've made it clear. There's a paragraph in the President's speech. I don't want to say anything beyond that.
Posted by: Fred || 03/24/2009 00:00 || Comments || Link || E-Mail|| [329 views] Top|| File under: TTP
Syria-Lebanon-Iran
Children of Adam
Does the name Muhammad Qalibaf ring a bell? He is the mayor of Teheran and may be tapped by Iran's supreme leader Ayatollah Ali Khamenei to replace Mahmoud Ahmadinejad as president.

Qalibaf's selection could signal that the ayatollah wants a change of tone in his country's foreign relations. If that happens, or if by some fluke Mehdi Karroubi or Mir Hosein Mousavi - both former high-ranking officials - wind up capturing the presidency following first-round elections scheduled for June 12, we will be witnessing Khamenei's considered response to President Barack Obama's March 20 overture for improved relations.

On the occasion of the Persian New Year, Obama told the people of Iran and its leaders: "The United States wants the Islamic Republic of Iran to take its rightful place in the community of nations. You have that right - but it comes with real responsibilities, and that place cannot be reached through terror or arms...."
Continued on Page 49
Posted by: Fred || 03/24/2009 00:00 || Comments || Link || E-Mail|| [346 views] Top|| File under: Govt of Iran
Home Front: Culture Wars
Legalize drugs to stop violence
Over the past two years, drug violence in Mexico has become a fixture of the daily news. Some of this violence pits drug cartels against one another; some involves confrontations between law enforcement and traffickers. Recent estimates suggest thousands have lost their lives in this "war on drugs."

The U.S. and Mexican responses to this violence have been predictable: more troops and police, greater border controls and expanded enforcement of every kind. Escalation is the wrong response, however; drug prohibition is the cause of the violence.

Prohibition creates violence because it drives the drug market underground. This means buyers and sellers cannot resolve their disputes with lawsuits, arbitration or advertising, so they resort to violence instead.
Continued on Page 49
Posted by: GolfBravoUSMC || 03/24/2009 12:15 || Comments || Link || E-Mail|| [1081 views] Top|| File under:
Who's in the News
60
[untagged]
6
Govt of Pakistan
4
TTP
3
Govt of Iran
2
Jamaat-e-Islami
2
Hamas
2
Pirates
2
Global Jihad
2
al-Qaeda in Pakistan
1
Lashkar e-Taiba
1
Taliban
1
al-Qaeda in Iraq
1
Chechen Republic of Ichkeria
1
al-Qaeda in North Africa
1
Govt of Sudan
1
Iraqi Insurgency
1
Jamaat-e-Ulema Islami
Bookmark
E-Mail Me
The Classics
The O Club
Rantburg Store
The Bloids
The Never-ending Story
Thugburg
Gulf War I
The Way We Were
Bio
Merry-Go-Blog
Hair Through the Ages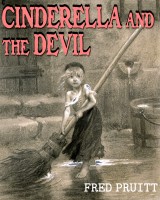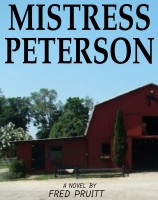 On Sale now!


A multi-volume chronology and reference guide set detailing three years of the Mexican Drug War between 2010 and 2012.

Rantburg.com and borderlandbeat.com correspondent and author Chris Covert presents his first non-fiction work detailing the drug and gang related violence in Mexico.

Chris gives us Mexican press dispatches of drug and gang war violence over three years, presented in a multi volume set intended to chronicle the death, violence and mayhem which has dominated Mexico for six years.
Click here for more information


Meet the Mods
In no particular order...


Steve White
Seafarious
Pappy
lotp
Scooter McGruder
john frum
tu3031
badanov
sherry
ryuge
GolfBravoUSMC
Bright Pebbles
trailing wife
Gloria
Fred
Besoeker
Glenmore
Frank G
3dc
Skidmark
Alaska Paul



Better than the average link...



Rantburg was assembled from recycled algorithms in the United States of America. No trees were destroyed in the production of this weblog. We did hurt some, though. Sorry.
3.235.238.217