Afghanistan
US and Afghan govt peace moves are a trick, says Haqqani
US-backed Afghan government attempts to open peace talks with Taliban-led insurgents are a trick to divide the militants, a top Afghan insurgent commander allied to the Taliban and Al Qaeda said.

The new US policy on Afghanistan to be unveiled soon will include more emphasis on economic assistance as well as the 17,000 extra troops already committed, and President Barack Obama has said he is open to the idea of talks with moderate Taliban. But a key commander of the Haqqani network, which is allied to both the Taliban and Al Qaeda, rejected the idea outright.

One command: "The Taliban are under one command, there are no moderate Taliban fighters among us," Sirajuddin Haqqani told Reuters in an interview by satellite telephone from an undisclosed location.

"This is a plot by Western nations trying to weaken and demoralise our fighters," he said. Led by Jalaluddin Haqqani, the group built up a fierce reputation fighting the Soviet invasion in the 1980s with support from the US Central Intelligence Agency (CIA) and Pakistan's Inter-Services Intelligence (ISI). It also formed ties with Osama Bin Laden and his Arab fighters active in the same region. Jalaluddin Haqqani then joined the Taliban government in the later 1990s and his group now leads the insurgency in southeast Afghanistan with bases across the border in Pakistan.

But effective leadership of the group has now passed from Jalaluddin Haqqani, who is in his 70s, to his more radical eldest son Sirajuddin, security analysts say. The network is thought to be behind a number of high-profile suicide attacks in Kabul, notably the attack on the Indian embassy in July last year that killed more than 50 people.

Sirajuddin Haqqani insisted his group was under the command of Taliban leader Mullah Mohammad Omar, who styles himself as the head of the Islamic Emirate of Afghanistan and has repeatedly rejected peace overtures from Afghan President Hamid Karzai. "The Afghan government do send us peace proposals engaging high-ranking officials like ministers and governors, but we haven't come up with an agreement to talk. Once again I want to say this: we are followers of Emirate's policy," Haqqani said.

Afghan officials have met with moderate former Taliban officials in Saudi-sponsored talks aimed at exploring ways towards more meaningful dialogue, but the Taliban leadership says there can be no peace negotiations until the 70,000 international troops now in Afghanistan leave the country. Obama said on Sunday the United States had to come up with an exit strategy for Afghanistan, but Haqqani said he would not trust any deadline set for troop withdrawal by Western nations.

"It is just a trick, they will say it, but won't act on it. We want the independence of Afghanistan and no foreign troops on Afghan soil before any possibility of peace talks," he said. Violence in Afghanistan is at its highest levels since the 2001 US-led invasion.

Haqqani promised "fresh tactics" in the fight as spring now arrives in Afghanistan, melting the snow in the mountain passes. Haqqani admitted links with Al Qaeda whose leaders, including Osama Bin Laden. Security analysts point to the relative sophistication of Haqqani attacks such as that on Kabul's five-star Serena hotel last year that killed seven people, the assassination bid on Karzai last April and the Indian Embassy bombing as evidence of al Qaeda support.

"We have brotherly ties with al Qaeda, they are our Muslim brothers fighting for the same cause, but we do not need any support from them because we are strong ourselves," Haqqani said. "There are many foreign fighters willing to come to fight in Afghanistan, but we don't need them as we are being supported by the public which has turned against the government and its Western backers for their brutality and tyranny," he said.
Posted by: Fred || 03/24/2009 00:00 || Comments || Link || E-Mail|| [337 views] Top|| File under: Taliban
Africa Horn
Sudan's al-Bashir in Eritrea despite ICC warrant
Sudan's president visited Eritrea on Monday on his first foreign visit since he was indicted by the International Criminal Court (ICC) for war crimes in Darfur, Eritrea's government said.

President Omar Hassan al-Bashir risks arrest when he leaves Sudan after The Hague-based court issued a warrant for him this month on charges of war crimes and crimes against humanity.

"Yes, he is here," Eritrean Information Minister Ali Abdu Ahmed told Reuters by telephone. "He is meeting with President Isaias [Afwerki], and they are discussing bilateral relations. Why should we worry about the ICC issue?"

On Sunday Sudanese state media said local Islamic scholars had advised the president not to travel to an Arab summit in Qatar at the end of March.

"This looks like a symbolic act -- to show he can do it. It is not that significant in itself," said Fouad Hikmat, an analyst for the Nairobi-based International Crisis Group.

"He is just crossing one of his country's own borders, visiting a neighbour who doesn't really have dealings with the international community," he said, adding: "The real question is whether he will be able to cross international air space to visit Qatar."

Mutrif Siddig, under-secretary at the Sudanese Foreign Ministry, said al-Bashir had accepted an invitation from Eritrea's government and would be returning to Sudan later on Monday.

"If we felt there was a risk we would not have allowed him to travel. But we felt that he was safe," Siddig said.

"Whenever this situation comes up again [travel abroad], we will evaluate the situation on a case by case basis."

Posted by: Fred || 03/24/2009 00:00 || Comments || Link || E-Mail|| [331 views] Top|| File under: Govt of Sudan
Russian warships to set sail soon for Horn of Africa
(RIA Novosti) - A task force from Russia's Pacific Fleet is getting ready to travel from Vladivostok to the Gulf of Aden in late March to take part in ongoing anti-piracy operations, a fleet spokesman said on Monday. The Admiral Panteleyev destroyer, a salvage tugboat and a tanker will replace a task force, led by the Admiral Vinogradov destroyer, which has been involved in the anti-piracy operation off the coast of Somalia since the beginning of January.


Seems like every Rooskie fleet has a tugboat along just in case ...

"The departure of the task force to the Gulf of Aden, where Somali pirates are active, is scheduled for the end of March. The crews are readying the ships to operate in a tropical climate," Capt. 1st Rank Roman Martov said.

The Admiral Panteleyev is an Udaloy class missile destroyer, armed with anti-ship missiles, 30-mm and 100-mm guns, and Ka-27 Helix helicopters.

The Admiral Vinogradov and the Boris Butoma tanker have completed their anti-piracy mission around the Horn of Africa and are expected to return to their home base in Vladivostok at the beginning of April. "The ships are scheduled to make an official visit to Jakarta [Indonesia] on March 24-28. On the way to Vladivostok they will also visit the Chinese port of Zhanjiang," Martov said.

Around 20 warships from the navies of at least a dozen countries are involved in anti-piracy operations off Somalia.
Posted by: Fred || 03/24/2009 00:00 || Comments || Link || E-Mail|| [320 views] Top|| File under: Pirates
Bangladesh
Weapons found at Bangladesh Islamic charity school
Authorities uncovered a cache of weapons and bomb-making materials during a raid on an Islamic school in southern Bangladesh on Tuesday, a police officer said.


Well, where else would you find arms and bombs?

A special anti-crime unit found about a dozen guns, several thousand bullets, bomb-making materials and booklets on 'jihad' or holy war at the 'Green Crescent' Islamic charity school in the coastal district of Bhola, said Mamunur Rashid of the Rapid Action Battalion. He said a teacher and three employees at the religious school, or madrassah, had been arrested and officials were continuing to search the premises.

Rashid said the school, which also houses orphans, was opened a few months ago in a remote area of the coastal district, about 60 miles (100 kilometers) south of the capital, Dhaka. No further details were immediately available.

Last week, Finance Minister A.M.A. Muhith said authorities would examine the activities and sources of funding of some Islamic charities that were approved by the previous alliance government, which included two Islamic parties.
Posted by: ryuge || 03/24/2009 07:47 || Comments || Link || E-Mail|| [319 views] Top|| File under:
Dhaka grounds suspected 1971 war criminals
Bangladesh has barred war crimes suspects in the 1971 war from leaving the country ahead of a planned trial, a government minister said on Monday.

Law Minister Shafique Ahmed said the government is preparing to try those accused of collaborating with Pakistani troops and helping them in killings, rape, arson and looting during the war. He said the immigration authorities have been given a list of the suspects to stop them from traveling overseas. He refused to say who or how many people were on the list. "What I can tell you is that those who have committed crimes against humanity during the 1971 war must be put on trial," Ahmed said. "The process of starting the trial has already begun." Ahmed did not provide further details.
Posted by: Fred || 03/24/2009 00:00 || Comments || Link || E-Mail|| [316 views] Top|| File under: Jamaat-e-Islami
Britain
British government breaks ties with Muslim Council of Britain
The Government has broken off relations with the Muslim Council of Britain (MCB) ahead of a launch today of the Contest 2 plan which aimed to build stronger links between Government and British Muslims. The tensions between the Labour Government and the Muslim community escalated with the unprecedented step of a Government front bencher demanding a member of the MCB remove an individual from its executive.

The decision to sever links between Whitehall and the MCB came about because of allegations that one of the leaders of the organisation had made statements against Israel and comments to support violence against the Jewish state. Daud Abdullah is said by The Guardian to have signed a declaration last month "which the government interpreted as calling for violence against Israel and condoning attacks on British troops".

The Government has demanded via Hazel Blears the Communities Secretary that Abdullah "be asked to resign" from the MCB for signing a statement supporting Hamas and celebrated the "victory" against the "this malicious Jewish Zionist was over Gaza".

The MCB replied:"The MCB is appalled by the high handed and condescending action of the Secretary of State, Hazel Blears."
Posted by: ryuge || 03/24/2009 09:18 || Comments || Link || E-Mail|| [347 views] Top|| File under: Global Jihad
China-Japan-Koreas
Food from Kaesong getting into Nork-land
Another crack in the wall ...

Food products from Kaesong industrial zone such as coffee mix, candy, Choco-pie, other snacks and breads are distributed around North Korea. These products come from North Korean laborer's pockets. The laborers sell these subsidiary foods from companies based in Kaesong Industrial Zone where they work, instead of eating them themselves.

The food products include coffee mix, candy, Choco-Pie, Bambbang(Chestnut bread) and bread.

On the back of the coffee mix, it is stated that the coffee mix is a product of "Macnulty Korea" and is sold at 400Won ($0.11) per bag (12g). Choco-Pie is product of Lotte Food and is sold at 500Won ($0.14). Bambbang is from Samlip food and is sold at 500Won ($0.14). Candy is a scorched rice flavor and $20 for 2.5 kg (5 bags).

A company in the Kaesong Industrial Zone states that "Albam" is distributed to laborers without packages. This allows North Korean Workers to circulate it among the markets by the name "Bambbang" instead of the correct name, "Albam"
Posted by: Steve White || 03/24/2009 00:00 || Comments || Link || E-Mail|| [325 views] Top|| File under:
Norks Allow Unregulated Cash Transaction for Food Imports
Look carefully: this is a true crack in the wall.

According to sources in Shinuiju, North Korea's food import system has shown some changes since early February. It is now allowing cash transactions for food imports, which was not permitted in the old interlocked import-export system. The old system only allowed importing food using the revenues generated from exports. However, these restrictions were lifted in early February, and imports are now being made available through cash transactions.

As a result, Shinuiju harbor is witnessing a mass importation of rice and flour from China for the first time. The amount of food imports, which started to increase in early February, has reached its peak in late February and early March, importing 800 to 1,000 tons of rice and flour everyday. Prior to the changes, an average of 500 tons of food was imported daily.

The sources also say that three to four cargo ships enter into Shinuiju's military-appointed harbors, such as the Dong Yang harbor (exclusive warship for the Escort Command) and the Kang Sung harbor (exclusively for the Ministry of the People's Armed Forces), transporting daily imports. The amount of food these ships carry everyday reaches from 800 to 1,000 tons. As the rations are disembarked, they are immediately purchased by the awaiting wholesale traders and distributed throughout the country.


So food comes into the military harbors and doesn't immediately go the military ...

The importers purchase rice for $470 per ton and flour for $480 per ton, and resale them for $530 and $540, respectively, to the wholesalers. Included in the expenses are operating fees, port usages, and customs fees.


That's almost .. capitalistic ...

There are several important features in this newly ratified import law.

First, they are allowing unregulated cash transactions in food purchases, which were only permitted during the latter part of the "March of Suffering" in 1997. North Korea's old system only allowed food imports to be made with export revenues. Food is now being imported regardless of export income, through unregulated cash transactions. Secondly, it is the first time since the "March of Suffering" that direct wholesale of food rations are taking place at the ports. More importantly, the government is not regulating such practices.


Either the government realizes that food must come in or the country is going to blow up, or Kimmie isn't in complete charge anymore and somebody out there is deciding to let food in.

Finally, there had been strict historical regulations of rations flowing out into other regions. In other words, one region's ration supplies were strictly supervised so that it does not flow out into other provinces and municipalities. However, it is now being overlooked, resulting loose regulations of ration transportation and middlemen at Shinuijui's Baeksa and Dal-lae river checkpoints in Jungjoo.

Sources say the demands for imported foods are so high, that 800 to 1,000 tons of daily imports sell out instantly.


Here's a target of opportunity. Push more food imports this way, up to whatever the system will allow, and use the opportunity to grease some palms, gather information, and make friends.
Posted by: Steve White || 03/24/2009 00:00 || Comments || Link || E-Mail|| [314 views] Top|| File under:
Europe
Spanish police arrest 23 Maghreb suspects in drug sting
Spanish police dismantled a drug trafficking gang Saturday in Catalonia and arrested 23 North African suspects, Ennahar reported on Sunday (March 22nd). Some 260,000 euros and 224 kg of hashish were seized during the operation.
Posted by: Fred || 03/24/2009 00:00 || Comments || Link || E-Mail|| [406 views] Top|| File under:
Great White North
Judge relaxes bail rules for Canadian terror suspect
A federal court has relaxed some bail conditions of Toronto terrorism suspect Mahmoud Jaballah, loosening round-the-clock supervision by allowing him to remain at home alone for up to six hours on weekdays.

Justice Eleanor Dawson also extended his curfew and paved the way to letting Jaballah attend his son's wedding this summer. Although it was premature to rule on whether he can attend the ceremony, "as a matter of principle, every effort should be made to permit this," Dawson ruled.

That ruling, released Friday, also lets Jaballah's children use a video-gaming system at home, provided certain conditions are met, such as not connecting it to the Internet. The judge also upheld the right of the Canada Border Services Agency to conduct "overt surveillance" on Jaballah while he is out in public with his family. The ruling came days after a judge agreed to send accused terrorist Mohammad Mahjoub back to jail after Mahjoub said he prefers life behind bars to the harassment by investigators his family faced while he was on bail.

But Jaballah's lawyer, Barbara Jackman, said the conditions are still too restrictive. She had requested Jaballah be allowed to stay home without a supervising surety round the clock, which would have let his wife work full-time. "(The court) is not going to let him stay at home alone long enough for her to have a full-time job," Jackman said. The agency said that request would increase the risk of Jaballah communicating with unauthorized or prohibited people.

Dawson imposed several conditions on Jaballah being left at home alone. He must notify CBSA before his supervisors leave, the home's computer room must remain locked, with a contact switch installed on the door, and he cannot receive visitors or deliveries. Dawson ruled against Jackman's request that Jaballah's son, a university student, be allowed to have a wireless computer in the house.

Jaballah is accused by the Canadian Security Intelligence Service of involvement with the Egyptian Al Jihad. He is also allegedly linked to Canadians with suspected terrorism ties. The Egyptian refugee was released under house arrest in May 2007. The Canadian government wants to deport him back to Egypt, but Jaballah says he will face torture there.
Posted by: ryuge || 03/24/2009 07:57 || Comments || Link || E-Mail|| [348 views] Top|| File under:
Home Front: WoT
The End of the Global War on Terror
The end of the Global War on Terror -- or at least the use of that phrase -- has been codified at the Pentagon. Reports that the phrase was being retired have been circulating for some time amongst senior administration officials, and this morning speechwriters and other staff were notified via this e-mail to use "Overseas Contingency Operation" instead.

"Recently, in a LtGen [John] Bergman, USMC, statement for the 25 March [congressional] hearing, OMB required that the following change be made before going to the Hill," Dave Riedel, of the Office of Security Review, wrote in an e-mail.

"OMB says: 'This Administration prefers to avoid using the term "Long War" or "Global War on Terror" [GWOT]. Please use "Overseas Contingency Operation.'"

Riedel asked recipients to "Please pass on to your speech writers and try to catch this change before the statements make it to OMB."

By way of history, senior Bush administration officials several years ago wanted to stop using the phrase and switch to something many felt might better reflect the realities of the fight against international terrorism.

One leading option was to change the name to GSAVE, or Global Struggle Against Violent Extremism. This was not as catchy an acronym as GWOT, but officials felt it more accurately described the battle.Then-Defense Secretary Donald H. Rumsfeld even used the GSAVE abbreviation publicly.

But, in a White House meeting, President Bush ruled that it was still a war for him, and Rumsfeld and everyone else went back to GWOT.
Posted by: tipper || 03/24/2009 08:48 || Comments || Link || E-Mail|| [497 views] Top|| File under:
India-Pakistan
Kishanganga project: Pakistan serves notice on India
ISLAMABAD: Pakistan has served notice on India over the controversial 330 MW Kishanganga hydropower project after all efforts to resolve the issue at the level of Permanent Commission of Indus Waters (PCIW) failed, saying it is now left with no option but to move the neutral expert.

"We had served the notice on India some ten days back after exhausting all endeavours mentioned in the Indus Waters Treaty at PCIW level to resolve the issue, but India is hell bent upon negating the treaty by diverting the water flows for hydrogeneration which is destined to reach Pakistan," a senior official at the ministry of water and power told The News.

India is constructing Kishanganga hydropower project on Ganga tributary near Bandipur in Baramullah district in held Kashmir. The said tributary is called Neelum River when it enters Pakistan and India is diverting water of Neelum River (Ganga River) to Wullar Lake to generate electricity, but Pakistan objects that diversion of water by India is not allowed under the 1960 Indus Waters Treaty. Pakistan is building Neelum-Jhelum Hydropower project on Neelum River in Azad Kahsmir.

Both sides discussed the thorny issue on July 29, 2008 in New Delhi under PCIW in the last-ditch effort to resolve the dispute at the commission level, but the talks ended in failure. Soon after the meeting, Syed Jamaat Ali Shah, leader of the Pakistan's delegation, told the Indian media in New Dehli that Islamabad would decide the next course of action after further consultations.

"Now after the passage of seven months, the Pakistan Commission of Indus Water has served notice on India, informing New Delhi that Islamabad is to move a neutral expert to seek justice." The official said Pakistan's Commissioner of Indus Water Syed Jamaat Ali Shah has sent the notice to his Indian counterpart.

Pakistan says the diversion of water flow will not only adversely reduce the electricity generation capacity of the 969 MW Neelum-Jhelum Hydropower project by 15 to 16 percent, but will also inflict huge damage on the environment of the Neelum Valley. And if the Neelum-Jhelum project loses 16 percent capacity to generate electricity because of non-availability of water then its financial viability would be compromised.

When contacted, Abdul Basit, spokesman for Foreign Office said that he has come to know that Pakistan's Commission of Indus Water has written a letter to its Indian counterpart, but he did not know the exact contents of the letter. "However, I will be able to know the facts after the March 23 holiday is over," he said.

Syed Jamaat Ali Shah did not disclose any details when this scribe approached him. However, he did not deny the fact that he himself served the notice on his Indian counterpart. Pakistan had earlier sought the services of a neutral expert appointed by the World Bank for the resolution of Baglihar dispute.

But the verdict went against Pakistan and now the Pakistani authorities are pondering to move the International Court of Justice against the verdict of the neutral expert. The world water day (March 22) is of immense significance to Pakistan, keeping in view its water disputes with India.
Posted by: john frum || 03/24/2009 16:29 || Comments || Link || E-Mail|| [458 views] Top|| File under:
Pakistan could collapse in six months: Kilcullen
The Pakistani state could collapse within six months if immediate steps are not taken to remedy the situation, warned a top adviser to the US Central Command.


How will we be able to tell if it does collapse?


David Kilcullen, who advises CENTCOM commander Gen. David H. Petraeus on the war on terror, urged US policymakers to focus their attention on Pakistan as a failure there could have devastating consequences for the entire international community.


Our focus has been on Pakistain, and it's still failed. It's worked very hard to fail.


In an interview with The Washington Post (Sunday Edition), Kilcullen, who is credited with the success of the US troop surge strategy in Iraq, warned that if Pakistan went out of control, it would 'dwarf' all the crises in the world today. "Pakistan hands down. No doubt," he said when asked to name the central front in the war against terror.


Pakistain is Terrorism Central. Large areas are controlled by al-Qaeda and its surrogates, which include entire corps of the Pak military, while a venal and breath-takingly inept political oligarchy squabbles within itself over how to split a constantly diminishing boodle. All this is complemented by comic opera holy men complete with turbans, Dr. Stranglove clones, and bearded bandidos, and it's punctuated by the occasional earthquake and/or epidemic.


Asked to explain why he thought Pakistan was so important, Kilcullen said: "Pakistan has 173 million people, 100 nuclear weapons, an army bigger than the US Army, and al-Qaeda headquarters sitting right there in the two-thirds of the country that the government doesnít control."


That's about what I said, only with population figures.


He claimed that the Pakistani military and police and intelligence service did not follow the civilian government; they were essentially a rogue state within a state.
Actually multiple rogue states within a state.
"Were now reaching the point where within one to six months we could see the collapse of the Pakistani state, also because of the global financial crisis, which just exacerbates all these problems," he said. "The collapse of Pakistan, al-Qaeda acquiring nuclear weapons, an extremist takeover -- that would dwarf everything we've seen in the war on terror today."


Binny with nuclear weapons would be something out of either Fu Manchu or Austin Powers, I'm not sure which. Much worse would be nuclear weapons in the hands of Hafiz Saeed, who's looking forward to incinerating someone.


Kilcullen, an Australian anthropologist who advises governments on Muslim militancy throughout the West, disagreed with the suggestion that it was important to kill or capture Osama bin Laden. He discussed two possible scenarios for catching the al-Qaeda leader. Scenario one is, American commandos shoot their way into some valley in Pakistan and kill bin Laden. This, Kilcullen said, would not end the war on terror and would make bin Laden a martyr.


All depends on how he went down. If he went down fighting, yeah. If he's shot running away then we've got lots of propaganda. It'd be better than capturing him alive. If he dies lingering and gut-shot it could go either way -- depends on how much he snivels, which should be lots if we've got any kind of propaganda expertise at all. Even better would be if he was brain dead and we kept the carcasse going for year after year.


The second scenario: a tribal raiding party captures bin Laden, puts him on television and says, "You are a traitor to Islam and you have killed more Muslims than you have killed infidels, and we're now going to deal with you."


There ain't gonna be any tribal raiding party, but continue with your fantasy...


They could either then try and execute the guy in accordance with their own laws or hand him over to the International Criminal Court.


That'd be the absolute worst of all solutions.


"If that happened, that would be the end of the al-Qaeda myth," said Kilcullen.


Is Kilcullen talking? Or is he emitting verbal methane? The International Criminal Court is a joke. It's not even a funny joke.


He said that three lessons learned in Iraq could also apply to Afghanistan. The first one is to protect the population. "Unless people feel safe, they won't be willing to engage in unarmed politics," he argued.


Oh. Yeah. I shoulda thought of that...


The second lesson is to focus on getting the population on America's side and making them self-defending.


Village defense councils, is it? That always works.


And then a third lesson is to make a long-term commitment.


With B.O. in the White House. Right.


Kilcullen said that the Obama administration's policy of reaching out to moderate elements of the Taliban also had several pitfalls. "If the Taliban see that we're negotiating for a stay of execution or to stave off defeat, that's going to harden their resolve," he warns. "I'm all for negotiating, but I think the chances of achieving a mass wave of people turning against the Taliban are somewhat lower in Afghanistan than they were in Iraq."
I actually think the chances would be pretty good. I think that, given a bit of time and support, Petraeus could come up with a plan. Afghanistan's not as complicated in detail as Iraq was. The problem's almost entirely with the neighbors and the terrain.

The Pashtuns are only 40 percent of the population, even though the remainder's split into a half dozen other main groupings, of which three or four are actually pretty civilized and none of which are particularly fond of Pahstuns. That puts us halfway to a solution there. Within Pakistain, the Balochs are pretty oppressed by the Punjabi-Pashtun alliance, as well. And the poor Sindhis are in the same boat. This is a house of cards that's just waiting for the right shake. Iran, the Balochs, and Sindh could all be handled, given the right approach. I'll admit that it probably won't be, given a showboating ward heeler playing at being president and a congress full of party hacks. But the solution is there. All it would take would be a bit of intelligence, which Petraeus has, and a smidgeon of ruthlessness, which B.O. only has in domestic politix.
Posted by: Fred || 03/24/2009 00:00 || Comments || Link || E-Mail|| [881 views] Top|| File under: Govt of Pakistan
UN warns India against anti-Muslim prejudice
NEW DELHI: The United Nations human rights chief urged India on Monday to counter suspicion against its Muslim minority following the Mumbai attacks and warned the country's strict anti-terror measures threatened human rights.

India is still on edge after gunmen killed 166 people in a three-day rampage on the financial hub last November.

Hundreds of Muslims were detained and questioned over the attacks, angering rights activists who said innocent people were caught up in the backlash.

"The horrific terrorist attack in Mumbai has also polarised society and risks stoking suspicions against the Muslim community," said UN Human Rights chief Navanethem Pillay.

"Both internal and external terrorist threats have led to counter-terrorist measures that put human rights at risk," Pillay said in New Delhi during her India visit.

Religious and caste-based prejudices remain entrenched in Indian society, she said.

After the Mumbai attacks, the government rushed through new laws in December to allow police to hold suspects for up to 180 days without charge and created a new FBI-style national police force, in what was seen as an attempt to soothe public anger.

But human rights experts at the time said India's main political parties ignored concerns the new legislation could be misused in the absence of an independent supervisory body to monitor its implementation.

Pillay also questioned India's human rights record in the troubled state of Jammu and Kashmir, where security forces have been battling a 20-year separatist insurgency that has killed more than 47,000 people.

Pillay said security forces have excessive emergency powers under the Armed Forces Special Powers Act, a law which lets them fire at civilians breaking laws in "disturbed" areas and make arrests without a warrant.

"In the past two decades, hundreds of cases of disappearances have been reported in Kashmir," Pillay said. "These cases must be properly investigated in order to bring a sense of closure to the families who for far too long have been awaiting news, any news." reuters
Posted by: john frum || 03/24/2009 00:00 || Comments || Link || E-Mail|| [326 views] Top|| File under:
Qazi not satisfied with decision to end long march
RAWALPINDI: Jamaat-e-Islami (JI) Amir, Qazi Hussain Ahmad, while dispelling the perception that major revolution has taken place in the country, conceded that only judiciary has been freed and if the people's expectations from CJ Iftikhar Chaudhry were not fulfilled, then the people would be disappointed.

Addressing a gathering and later talking to the media, Qazi Hussain Ahmad said that if the judiciary would have been restored on Nov. 2 position, then it would have been better. Â"CJ Iftikhar Chaudry's return is a positive step, without getting rid of PCO judges, judiciary will not be free,Â" he said. He said that the privileged and NRO ascended class to power could not tolerate free judiciary.

He said that Jama Hafsa, Lal Masjid bombing, NRO and Nov.3 actions were not buried bodies. He said that it was decided with Shahbaz Sharif and Chaudhry Nisar that after the PM speech, decision would be taken with consultations, but no such thing happened for ending long march. He said that the lawyers' leadership was also not happy with decision to end long march,
Posted by: Fred || 03/24/2009 00:00 || Comments || Link || E-Mail|| [345 views] Top|| File under: Jamaat-e-Islami
Pakistan 'perilously close' to being failed state, says India
Pakistan is 'perilously close' to becoming a failed state and is already 'pretty dysfunctional', Indian Home Minister P Chidambaram has said, and voiced fears that the rise of the Taliban in neighbouring Pakistan could have a spill-over effect on India. "I do not think it (Pakistan) is a failed state, but if it does not arrest the decline, it is perilously close to becoming one," said the Indian home minister in an interview on India's CNN-IBN network that was to be aired late on Monday. "It is pretty dysfunctional today," said Chidambaram.

Asked -- by programme host Karan Thapar -- if India had a stake in ensuring stable civilian rule in Pakistan, he said, "Of course, a stable civilian democratic government means that we know who we are dealing with and there are checks and balances."

He said that the rise of the Taliban in Pakistan "will encourage fundamentalists in India to imitate them, and number two the Taliban could become a sponsor of terror in India".

"Therefore, I do not think we in India can view this lightly. We have to take this as a very serious and grave development," he said.

Asked whether there was already concern that Taliban influence in Pakistan was encouraging fundamentalists in India, he said, "Yes, fundamentalists of both kinds." Asked whether he meant both Hindu and Muslim, he replied, "Yes."

India has accused the banned Pakistan-based group Lashkar-e-Tayyaba (LeT) as well as 'official agencies' in Pakistan of being behind last year's Mumbai terror attacks.
Posted by: Fred || 03/24/2009 00:00 || Comments || Link || E-Mail|| [314 views] Top|| File under: Govt of Pakistan
Judges' restoration has not weakened me: Zardari
* President calls for US-Britain help to fight terror
* Says Taliban will not be in control of any part of Pakistan
* Denies Pakistan greater threat to global stability than Afghanistan
Comely young maiden: "Nothing hurts you, does it?"
Conan: "Only pain."
Posted by: Fred || 03/24/2009 00:00 || Comments || Link || E-Mail|| [303 views] Top|| File under: Govt of Pakistan
Cellular company launches service in S Waziristan
Pakistan's largest cellular company will launch its service in the Taliban-infested South Waziristan Agency from today (Tuesday), residents and officials said on Monday. Mobilink was scheduled to begin its service in the area on Monday but bad weather delayed the launch. "There is great excitement because of a mobile phone service's arrival in Wana and the surrounding areas," the residents said. South Waziristan is the fifth tribal agency to get such a facility after Bajaur, Mohmand, Khyber and Kurram agencies. Tribal sources in Wana told Daily Times that the Taliban have welcomed the facility. Use of electronic telecommunication equipment by the Taliban has helped security agencies nab wanted men in the past, sources said, adding that "This is what we hope happen."
Posted by: Fred || 03/24/2009 00:00 || Comments || Link || E-Mail|| [386 views] Top|| File under: al-Qaeda in Pakistan
Religious parties demand sharia in other NWFP areas after Malakand
After the government's decision to introduce Nizam-e-Adl Regulations 2009 in Malakand Division, religious parties have started to make demands for implementation of Swat-like system in other districts of the province and tribal areas. NWFP government while announcing the Nizam-e-Adl Regulations 2009 had claimed that under the regulations the people of Malakand Division would get inexpensive and speedy justice in accordance with Sharia law as the Qazi courts would decide cases of criminal nature in four months and of civil nature in six months.

Jamiat Ulema-e-Islam Fazl (JUI-F) deputy parliamentary leader in the NWFP Assembly Mufti Kifayatullah told Daily Times on Monday that the government should introduce Swat-like Nizam-e-Adl in other districts of the province as well so that the people could get speedy and inexpensive justice in accordance with Sharia.

He said JUI-F supported the agreement between Tehrik-e-Nifaz-e-Shariat-e-Mohammadi (TNSM) and Awami National Party (ANP)-led provincial government for peace and implementation of Nizam-e-Adl in Malakand, and demanded introduction of such-like Sharia laws in other districts of the province as well.

Besides JUI-F, the internally displaced persons (IDPs) from Bajaur Agency have also announced that they would not return to the agency until the federal government imposed Swat-like regulations there to bring peace and establish Islamic system.

On March 15, IDPs' representatives from Kacha Garhi camp 1 and 2, Jalozai Camp and Banazir Camp in a meeting had said that IDPs would not leave their camps until Swat-like regulations were imposed in the agency.

JUI-Samiul Haq provincial leader and former NWFP Assembly deputy speaker Ikramullah Shahid told Daily Times that the government should implement Nizam-e-Adl Regulations in other districts of the province so that the people could get speedy and inexpensive justice.

Renowned constitutional expert Qazi Mohammad Anwar told Daily Times that after implementation of Nizam-e-Adl Regulations 2009 in Malakand Division, people of other districts would also demand implementation of Nizam-e-Adl Regulations for quick dispensation of justice. He said in regular courts, cases took years to be decided while under the regulations, qazis were bound to dispose of criminal nature cases in four months and civil cases in six months.

He further said that main relief to litigants in the regulations was execution of decree within two months that takes years in regular courts; and that was why people would force the government to implement these regulations in other districts of the province. Regarding demands for introduction of Nizam-e-Adl Regulations in other districts, NWFP Law Minister Barrister Arshad Abdullah told Daily Times that there were a lot of traditional and historical differences between the people of Malakand Division and of other districts of the province.

He said that Swat was incorporated into NWFP in 1969. Before that, Wali-e-Swat (ruler of Swat) used to decide cases in accordance with traditions and Sharia. That was why, the people of the region were demanding settlement of their cases in accordance with Islamic laws. The law minister said that situation in other districts of the province was quite different and people of other districts would not accept Malakand-like Nizam-e-Adl. They were happy with the courts decisions made under Criminal Procedure Code (CrPC) and Pakistan Penal Code (PPC).

Posted by: Fred || 03/24/2009 00:00 || Comments || Link || E-Mail|| [341 views] Top|| File under: Jamaat-e-Ulema Islami
Iraq
Will Sunni's rejoin AQI for the bucks?
BAGHDAD -- The American military marked another milestone the other day in the initiative perhaps most responsible for taming the violence in Iraq: All but 10,000 of the 94,000 Sunni militiamen -- many of them former insurgents who agreed, for cash, to stop killing American soldiers -- had been turned over to the control of the Iraqi military.

The same day, one group of the fighters north of Baghdad announced they were resigning from their Awakening Council, the Iraqi name for what the Americans call the Sons of Iraq. And in the town of Salman Pak, councils in southern Baghdad and its suburbs, an area once called "the ring of death," met to denounce Iraqi efforts to integrate them.

These are among the signs that the fighters' patience is fraying badly at a difficult moment. After months of promises, only 5,000 Awakening members -- just over 5 percent -- have been given permanent jobs in the Iraqi security forces. Those promises were made last year when Iraq was flush with oil money.
Continued on Page 49
Posted by: GolfBravoUSMC || 03/24/2009 14:53 || Comments || Link || E-Mail|| [370 views] Top|| File under:
Iraq warns PKK during landmark Turkish visit
Iraq on Monday warned Turkish Kurdish rebels based in its northern mountains to lay down their guns or leave the country, during a landmark visit by Turkey's President Abdullah Gul. 'The PKK has two choices: lay down its guns or leave Iraq,' President Jalal Talabani, himself a Kurd, said of the Kurdistan Workers' Party (PKK) at a joint news conference marking the first visit by a Turkish head of state in 33 years.

'The PKK must become involved in political and parliamentary life instead of resorting to weapons, since using guns does wrong to Kurds and Iraqis,' Talabani said.

'Iraq's constitution forbids the existence of armed groups, the PKK along with others, and we are currently working towards this aim on the tripartite committee' comprising Iraq, Turkey and the United States, he said.

The Turkish president said: 'It is time to finish with these problems because they harm relations between our two countries ... Common action is needed to eliminate terrorism.'

Gul said the responsibility fell upon 'officials in the areas where these terrorists are implanted,' in reference to the Kurdish regional government of northern Iraq.

He was also set to meet the premier of the Kurdish autonomous region during his trip, an official with the regional government said. Falah Mustafa said Nechirvan Barzani would meet Gul in Baghdad.

Turkey has often accused the Iraqi Kurds, and the autonomous administration in northern Iraq, of tolerating and even aiding the rebels.

Ankara says thousands of PKK militants use mountainous northern Iraq as a springboard to attack Turkey.

The Turkish army has targeted rebel bases in Iraq under a parliamentary authorisation for cross-border military action, which was first approved in 2007 and renewed for another year in October.

In Istanbul last week Talabani urged Turkey to consider an amnesty for the rebels to consolidate measures broadening Kurdish cultural freedoms and boost the prospect of a lasting peace.

He also said the Kurdish rebels were likely to heed an appeal expected to be issued next month by Kurdish political groups from Iran, Iraq, Syria, Turkey and Europe to lay down their weapons.

'I believe the PKK will accept the wish of all Kurdish parties, laying down its arms and putting an end to violent action,' Talabani told Turkey's Sabah newspaper.

The PKK's expected move would not mean only a ceasefire but 'a decision in principle to end the so-called armed revolution,' he said.

Kurdish groups from the region and Europe are due to gather in late April or May, probably in the northern Iraqi city of Arbil, which serves as the capital of Iraq's Kurds.

Talabani first visited Turkey as head of state a year ago, when he and Gul pledged to cooperate in attempts to oust PKK rebels from their bases in northern Iraq.

The last Turkish head of state to visit Iraq was Fahri Koruturk, who made the trip in 1976 back when Ahmed Hassan al-Bakr was president of Iraq.

Ankara wants close ties and economic cooperation with Baghdad, but the safe haven the PKK enjoys in northern Iraq has long been a bone of contention.

Hopes of better cooperation improved after Iraq, Turkey and the United States agreed in November to form a joint committee on the issue.

Visiting Ankara in December, Iraqi Prime Minister Nuri al-Maliki pledged to increase cooperation to root out the rebels.

The PKK, labelled a terrorist group by much of the international community, took up arms for self-rule in Turkey's Kurdish-majority southeast in 1984, sparking a conflict that has claimed about 44,000 lives.

Gul's talks were also likely to cover the controversial issues of water and of oil-rich Kirkuk, an ethnically divided city 255 kilometres (160 miles) north of Baghdad where tensions between Kurdish, Arab and Turkmen residents run deep.

Turkmen, an ethnic group comprising about 600,000 people, are concentrated around Kirkuk. Kurds have demanded that the city be added to their autonomous region in Iraq's north, but Turkey and Iraqi Arabs oppose this.
Posted by: Fred || 03/24/2009 00:00 || Comments || Link || E-Mail|| [340 views] Top|| File under:
Israel-Palestine-Jordan
Hamas says it's ready to resume talks on Schalit swap deal
The Hamas deputy chief said Monday his group is ready to resume talks with Egyptian officials in order to reach a prisoner exchange deal with Israel as soon as possible over the release of captured IDF soldier Gilad Schalit.

Moussa Abu Marzouk told The Associated Press in an interview that Hamas "did not close and will not close the door until we release our prisoners from Israeli jails."

Egyptian-brokered talks over a deal that would see Israel release hundreds of Palestinian prisoners in exchange for Schalit broke down last week.

Prime Minister Ehud Olmert said early this week that Hamas' excessive demands prevented the deal and indicated he would turn the matter over to his successor, Binyamin Netanyahu.

Abu Marzouk blamed Israel for the prisoner swap failure, saying it was trying to break its previous commitments.

"There was an agreement through the Egyptian mediator that Israel releases 450 Palestinian prisoners whose names were submitted by Hamas in exchange for Schalit," Abu Marzouk said. He claimed Israel was trying to change the list of prisoners and wanted to expel some of them from the Palestinian territories.

He added that if Israel changes its mind, then they should go to the Egyptian mediators, and "we are ready for dialogue over this issue."


Posted by: Fred || 03/24/2009 00:00 || Comments || Link || E-Mail|| [313 views] Top|| File under: Hamas
Muslim Leader Arrested for Assaulting Police
(IsraelNN.com) Israeli Muslim leader Sheikh Raed Salah, head of the Islamic Movement's "Inner Palestine" division, has been arrested for allegedly assaulting police officers. The incident allegedly took place as officers dispersed an illegal gathering in Jerusalem. Four others, one of them Salah's personal guard, were arrested in connection with the same incident.

Infuriated Islamic Movement officials called Salah's arrest "unacceptable" and accused Israel of "Judaizing Jerusalem."

The illegal gathering which Salah attended was connected to the Palestinian Authority's celebrations of its own version of "Jerusalem Day." The PA, joined by the Arab League, has designated Jerusalem "the capital of Arab culture for 2009," and kicked off celebrations on Saturday in what Israeli police called a violation of Israel's agreements with the PA and an attempt to flaunt Israeli sovereignty in the capital city.

Police cracked down on the "Jerusalem Day" events, closing eight meetings and arresting 20 people.

Islamic Movement officials said Salah did not visit Jerusalem to join the PA's celebrations, but to protest plans to destroy the houses of terrorists from Jerusalem. Several of Salah's supporters, who accompanied him during his stay in Jerusalem, did take part in the celebrations, they said.

When officers arrived to disperse the meeting, Salah and his supporters allegedly rioted, physically assaulting the police.

Salah has been arrested for alleged incitement and assault in the past, as well as for allegedly financing Hamas activities. He has served time in prison and has also been temporarily barred from Jerusalem, a sentence he received after a series of riots sparked when Muslim leaders accused Israel of attempting to destroy the Al Aksa mosque on the Temple Mount.
Posted by: Fred || 03/24/2009 00:00 || Comments || Link || E-Mail|| [326 views] Top|| File under:
Who's in the News
60
[untagged]
6
Govt of Pakistan
4
TTP
3
Govt of Iran
2
Jamaat-e-Islami
2
Hamas
2
Pirates
2
Global Jihad
2
al-Qaeda in Pakistan
1
Lashkar e-Taiba
1
Taliban
1
al-Qaeda in Iraq
1
Chechen Republic of Ichkeria
1
al-Qaeda in North Africa
1
Govt of Sudan
1
Iraqi Insurgency
1
Jamaat-e-Ulema Islami
Bookmark
E-Mail Me
The Classics
The O Club
Rantburg Store
The Bloids
The Never-ending Story
Thugburg
Gulf War I
The Way We Were
Bio
Merry-Go-Blog
Hair Through the Ages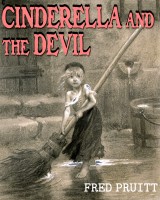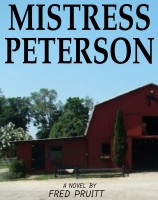 On Sale now!


A multi-volume chronology and reference guide set detailing three years of the Mexican Drug War between 2010 and 2012.

Rantburg.com and borderlandbeat.com correspondent and author Chris Covert presents his first non-fiction work detailing the drug and gang related violence in Mexico.

Chris gives us Mexican press dispatches of drug and gang war violence over three years, presented in a multi volume set intended to chronicle the death, violence and mayhem which has dominated Mexico for six years.
Click here for more information


Meet the Mods
In no particular order...


Steve White
Seafarious
Pappy
lotp
Scooter McGruder
john frum
tu3031
badanov
sherry
ryuge
GolfBravoUSMC
Bright Pebbles
trailing wife
Gloria
Fred
Besoeker
Glenmore
Frank G
3dc
Skidmark
Alaska Paul



Better than the average link...



Rantburg was assembled from recycled algorithms in the United States of America. No trees were destroyed in the production of this weblog. We did hurt some, though. Sorry.
3.214.184.223