Africa Subsaharan
Thousands protest against new Madagascar leader
Thousands of Madagascans took to the streets of Antananarivo Monday to demonstrate against Andry Rajoelina's army-backed ouster of Marc Ravalomanana at the helm of the Indian Ocean island.

The demonstrators gathered in the capital's Ambohijatovo gardens, chanting slogans against the 34-year-old sacked mayor of the city, who was sworn in as president of a transition authority on Saturday. "Come back our father, come back Ravalo," chanted some of the protesters, in reference to the man who ruled the country for seven years before the army forced him to resign last week and swept Rajoelina to power.

"We see Andry Rajoelina's accession to power as illegal and the international community says the same thing," Andrianatoandro Raharinaivo, a spokesman for Ravalomanana's TIM party, told AFP at the rally. Rajoelina, who only became the undisputed leader of the opposition two months ago, took the oath as president of a transition authority on Saturday at an inauguration ceremony attended by 40,000 supporters. Unde pressure from the army, the 59-year-old Ravalomanana resigned as president on March 17, clearing the way for Rajoelina after a bitter three-month power struggle during which around 100 civilians died. Rajoelina promptly suspended parliament and said fresh elections might take two years to organise, drawing a barrage of criticism from Western donors and regional powers who describe his takeover as a coup.
Posted by: Fred || 03/24/2009 00:00 || Comments || Link || E-Mail|| [313 views] Top|| File under:
Britain
Churches should be used as post offices to benefit community, says UK Government
Churches should be used as post offices or day care centres so they benefit everyone in their communities and not just worshippers, according to official guidance.

A guide published by the Government and the Church of England tells clergy how they can navigate the maze of public funding, and so obtain grants to make better use of their buildings.

It claims that this not only helps local people but ensures that historic churches, many of which need repairs, will be preserved for the future.

Ministers also want charities and public bodies to get over their "squeamishness" about giving money to religious groups, pointing out that they are often ideally placed to run services as they have good-quality buildings, willing workers and a deep knowledge of their local areas.

At least 12 post offices now operate from church buildings around the country while many more of England's 16,000 parish churches host child care centres, youth clubs and cafes.

The Culture Secretary, Andy Burnham, said: "Churches and other places of worship are at the heart of neighbourhoods. They are the local landmarks by which we navigate and they often represent the best of our heritage. At the same time, both the buildings and the people that frequent them, are so often active in enhancing the lives of many people, offering services to meet the needs of the local community.

"This excellent paper brings together two important things – the bricks and mortar of much-loved buildings, and the benefits they bring as resources for the wider community. Put them together and we are helping these buildings to meet the challenges of the future."

The Bishop of London, the Rt Rev Richard Chartres, insisted that churches that take on new roles for the wider community will remain primarily places of worship.

He went on: "This is an example of a growing trend to return church buildings to their original function as places of worship and also places of assembly and celebration for the whole of the local community.

"This ancient tradition has in more recent times been overlaid by a distaste for mixing the sacred and the secular but this dichotomy is increasingly being challenged."

Speaking at the launch of the report, called Churches and Faith Buildings: Realising the Potential, at St Martin-in-the-Fields in Trafalgar Square, the bishop said it was an unequivocal sign of the Government's support for religious groups – despite the lack of new money.

Last year a report published by the Von Hügel Institute accused the Government of "religious illiteracy", claiming it had no idea of the significant contribution made to society by the Church.

Meanwhile the Government has announced that England's first "Inter Faith Week" will take place from November 15 this year to strengthen relations between the country's religious groups.

It could include a football match between followers of different religions, or churches and mosques organising exchanges of their congregations.
Posted by: john frum || 03/24/2009 18:38 || Comments || Link || E-Mail|| [455 views] Top|| File under:
UK population must fall to 30m, says Greenie
JONATHON PORRITT, one of Gordon Brown's leading green advisers, is to warn that Britain must drastically reduce its population if it is to build a sustainable society.

Porritt's call will come at this week's annual conference of the Optimum Population Trust (OPT), of which he is patron. The trust will release research suggesting UK population must be cut to 30m if the country wants to feed itself sustainably.

Porritt said: "Population growth, plus economic growth, is putting the world under terrible pressure. Each person in Britain has far more impact on the environment than those in developing countries so cutting our population is one way to reduce that impact."


The greenies and VHE advocates always talk about reducing the population but never offer to go first to show us how it's done ...


Continued on Page 49
Posted by: Steve White || 03/24/2009 00:00 || Comments || Link || E-Mail|| [494 views] Top|| File under:
Economy
Nevada: Tree-planting jobs are state's first funded by stimulus
CARSON CITY – The Legislative Interim Finance Committee today approved what would be the first Nevada jobs paid for by the federal stimulus package.

At a cost of $700,000, 20 people will be hired to plant trees in state parks and clear brush for fire protection along state Route 319 and in the town of Pioche. The contract is to last 18 months. The workers would be paid the federal prevailing wage in Lincoln County -- anywhere from $30 to $50 an hour.


Nice. Wonder what Democratic political hacks got them?


Assemblyman Joseph Hogan, D-Las Vegas, called the jobs the "first boots on the ground" in putting people to work in a state where unemployment is above 10 percent. In Lincoln County the jobless rate in February was 7.4 percent.

State Forester Peter Anderson said a project must start by Wednesday to receive the funds. Anderson said his division has submitted additional requests for money from the stimulus package and he has his "fingers crossed" that the state will receive millions.

The state Transportation Department will open bids April 9 for repaving 20 miles east of Lovelock on Interstate 80. It will be the first state road building project using the federal stimulus funds and it is estimated to cost $14 to $16 million.
Posted by: tu3031 || 03/24/2009 14:38 || Comments || Link || E-Mail|| [311 views] Top|| File under:
Thai auto exports down 31%
THAI auto exports plunged more than 31 per cent in February from a year ago as the global economic crisis slowed demand from foreign markets, an industry group said on Monday.
Posted by: Fred || 03/24/2009 00:00 || Comments || Link || E-Mail|| [308 views] Top|| File under:
Mitsubishi UFJ Financial Group to cut 1 000 jobs
Japan's biggest bank Mitsubishi UFJ Financial Group, struggling to return to profit, said on Monday that it would cut 1,000 jobs and close 50 branches over three years in a bid to cut costs. The megabank will shed the jobs through retirement and reducing hiring, said a company spokesperson who declined to be named.

The bank will also shut down about 200 automated teller machines, he said.

"This is part of our efforts to streamline our operations in order to maximise the effect of our merger," the spokesperson said, denying the cuts were prompted by the global financial crisis.

MUFG was formed in October 2005 through a merger between Mitsubishi Tokyo Financial Group and UFJ Holdings. The bank, which bought a chunk of troubled Wall Street titan Morgan Stanley last year, lost 42-billion yen ($437-million) in the nine months to December, hit by slumping stock markets and the credit crunch.
Posted by: Fred || 03/24/2009 00:00 || Comments || Link || E-Mail|| [310 views] Top|| File under:
US spells out plan to help banks
The US government has fleshed out a plan to buy up to $1 trillion worth of US banks' "toxic assets" in a bid to prevent further economic turmoil.

News of the scheme lifted stock markets on Monday despite doubts over private sector participation and questions about who, banks or taxpayers, will end up paying the most for the clean-up.

The Public-Private Investment Programme, as it is known, also got a vote of confidence from China, the biggest holder of US government debt, which said it would continue to buy US treasuries.

The move to help banks resume normal lending is central to efforts by Barack Obama, the US president, to revive the economy.

In late morning trading on Monday the Dow Jones Industrial Average was up 297.96 points, or 4.1 per cent, to 7,576.34 points, while European stocks also closed higher. And the US received further positive economic news on Monday with the National Association of Realtors saying that sales of existing homes grew 5.1 per cent to an annual rate of 4.72 million last month from 4.49 million units in January - the largest sales jump since July 2003.
Posted by: Fred || 03/24/2009 00:00 || Comments || Link || E-Mail|| [311 views] Top|| File under:
Europe
Old Europe dying, replaced by Eurabia
BRUSSELS, Belgium -- A clash of civilizations may be taking place on the battlefields of Iraq and Afghanistan, but it's also happening a lot more quietly in European cities. Old Europe's population is dwindling even as immigration and high birth rates among Muslim groups are swelling in cities all over the continent.

And in Belgium, it is no different. Filip Dewinter, a leader of the far-right party Vlaams Belang, predicts there will eventually be a kind of civil war when the longtime residents of Brussels -- the nation's capital and administrative seat of the European Union -- realize their city is about to be taken over by Muslim immigrants.


Click here for video.


Although there are no official statistics on how many Muslims live in Brussels, it is believed they make up about 25 percent of the city's 1 million urban residents. Dewinter, who opposes immigration and has called Islamophobia a "duty," claims three of the 19 sections of Brussels, each with its own mayor, now have Muslim majorities.

"In those neighborhoods it's not our government that's in power," he said, "but the Muslim authorities -- the mosques, the imams -- who are in charge."

FOX News visited one of those neighborhoods, called Molenbeek, which looks more like North Africa than the heart of Europe. For some Belgians, that's not a problem. The mayor of Molenbeek, Socialist Philippe Moureaux, has worked hard to help Muslims try to integrate over the past decade and a half.

Moureaux believes multiculturalism is a good thing. He says even those who disagree with him should get used to life as it is in Brussels today: "Be realistic. They're here. They're relatively numerous and they're growing."

Many Moroccans have been in Belgium for decades and are now citizens, as are their children. The imam of one of the main mosques, which thousands of young Moroccans attend each Friday, stressed that Muslim immigrants have starting blending in around Brussels.

During FOX News' brief visit, there were no fiery demonstrations of the kind that have wracked the Netherlands, though the municipality is sometimes considered dangerous to traverse at night.

Yet Molenbeek remains disconcerting. Belgian police assigned three plainclothes officers to watch over a FOX News team shooting street scenes one morning in Molenbeek. When FOX News returned in the afternoon as more people were out and about, the police said it would be safer not to get out of the car. It wasn't even dark yet.

Part of that fear stems from particularly nasty street crime, something that can happen in bad neighborhoods in any big European -- or American -- city. But part of it is due to strong anti-Western sentiment among Belgium's Muslims, which suggests that true integration is still a long way off.

Mayor Moureaux blames the problems on a tiny number of very violent youths who are condemned by everyone, including the Muslim community.

But for Dewinter, integration simply isn't working. He claims the great majority of the Muslims don't want it to work. So instead of being a melting pot, Brussels has become a city that does everything possible to appease Islam, he claims. "Halal food is served in the schools, not only for Muslim children, but for all the children," said Dewinter, adding that municipal pools in Brussels now have separate hours for men and women to swim.

The anti-immigrant Vlaams Belang, once considered a pariah party, now controls about 24 percent of the Belgian vote, a trend matched in other European countries with burgeoning Muslim populations.

Though the immigration debate has not yet reached the fever pitch it has in the U.S., a real test will come when a major European city has a Muslim majority. The first could be Marseilles, in France, or Amsterdam, in the Netherlands. But don't count out Brussels, the heart and capital of Europe.
Posted by: GolfBravoUSMC || 03/24/2009 15:37 || Comments || Link || E-Mail|| [309 views] Top|| File under:
India-Pakistan
India's Nano, Driving Like a (National) Dream
MUMBAI — I didn't want to be the first Western journalist to crash a Nano.

But I was so curious about the world's cheapest car I was willing to take that chance.

With a sticker price of about $2,000, the new Tata Motors' Nano has been mocked as a lawn mower for four. It has no air conditioning, stereo or air bags. Those cost extra. It does come with a single windshield wiper, kind of skimpy for a country with a monsoon season. Oh, and the Nano comes only with manual transmission.
Continued on Page 49
Posted by: john frum || 03/24/2009 17:24 || Comments || Link || E-Mail|| [483 views] Top|| File under:
Khairpur feudal lord clips cell company lines
A foreign cellular company operating in Pakistan has written letters to all the concerned departments of the government to take notice of a landowner of Khairpur, who has cut its optical fibre cables four times in one week, allegedly to the raise the rent.

One of the top officials of the cellular company said that all the foreign investors, who have put their money in the telecom sector, were concerned and many have threatened to wind-up their business because of political backing for the miscreants. The optical fibre of Mobilink, connecting the rest of the country with Karachi, passes through Khairpur and one of the persons from whose land the optical fibre was passing demanded Rs 3.5 million per month as rent, which was much more than the standard rent being paid to the rest of the landowners from where the optical fibre passes.

After negotiations failed with that person, he cut the optical fibre twice on 17-03-2009 and once on 18th and 19th of the current month to get a contract signed of his choice. The spokesman for Mobilink, while talking to The News, said a person in Khairpur has cut the optical fibre of Mobilink four times in three days. He said that the demand of the person, from whose land the optical fibre was passing, was to raise the rent by substantial amount than the standard. He said that Mobilink was not disclosing the name of that person.

Sindh Home Minister Zulfiqar Ali Mirza, when contacted, said that he was not aware of the mishap with the foreign investor and vowed that he would sort out that person irrespective of his backing.

"There is no name of the miscreant in my list and I would ensure that foreign investors were not blackmailed by anyone," said Zulfiqar Mirza adding: "The cellular company in trouble should contact me and it is the mission of my leaders to ensure safety of all people and companies and infrastructure and I would leave no stone unturned to get the problem solved."

While one of the top officials of Mobilink requesting anonymity said that all the foreign cellular companies operating in the country had raised their concern over the issue as it would lead to winding-up or limiting their operations in Pakistan.

He said: "Even the Orascom Telecom Company, the mother organisation of Mobilink, has written a letter to the Egyptian Embassy in Islamabad showing deep concern over the issue and even was mulling of limiting its services if such things continued as these effect the international standards and causing inconvenience to the customers."

"If we give Rs 3.5 million per month to Doda Khan, then every landowner in Pakistan would claim such a hefty rent, which would cause substantial loss to the cellular companies." However, sources close to Doda Khan rejected the allegation of blackmailing by the landowner. They told The News that Doda never adopted any illegal course. He would uphold the law in all his transactions, they said.

Posted by: Fred || 03/24/2009 00:00 || Comments || Link || E-Mail|| [325 views] Top|| File under:
US to work with India on nuclear non-proliferation
WASHINGTON-The Obama administration wants to build on a U.S.-India civilian nuclear power deal to work with the Indians to strengthen the global non-proliferation system, a senior U.S. diplomat said on Monday.

U.S. Deputy Secretary of State James Steinberg said the 2005 atomic power deal allowing New Delhi to import nuclear technology after a 33-year freeze gave both countries a duty to shore up the nuclear Non-Proliferation Treaty system. "Both the United States and India have the responsibility to help to craft a strengthened NPT regime to foster safe, affordable nuclear power to help the globe's energy and environment needs, while assuring against the spread of nuclear weapons," he said.

India, which is not a signatory to the NPT, is nonetheless "in the position to look at the kinds of commitments it can make to be part of an international approach," Steinberg said at the Brookings Institution, a Washington think tank.

The 45-nation Nuclear Suppliers Group agreed in September to lift a ban on nuclear trade with India, imposed after its first nuclear test in 1974 and for its refusal to join the NPT. Washington overcame significant opposition to win the NSG waiver in order to implement the nuclear cooperation pact, a key strategic, clean energy, environmental and commercial goal of the United States.

India's special envoy for nuclear issues and climate change said the nuclear deal and NSG waiver meant his country was "now accepted as a partner in the global nuclear domain."

"Thanks to the civil nuclear agreement, we are now, potentially at a different level of engagement on these hitherto sensitive and even contentious issues," envoy Shyam Saran said at Brookings.

"How we deal with bringing India and Pakistan into the NPT world is a critical question," Steinberg said.

How Washington and New Delhi would cooperate on non-proliferation issues would be worked out in talks once the Obama administration filled key posts and following India's general elections in April and May, he added.
Posted by: Steve White || 03/24/2009 00:00 || Comments || Link || E-Mail|| [314 views] Top|| File under:
Lift restriction on dual use technology trade: India to US
India on Monday pressed the new Barack Obama Administration to lift the "unnecessary" restrictions on international trade with India on dual use items and technology.

Addressing a meeting at the prestigious Brookings Institute, a Washington-based think-tank, Prime Minister's Special Envoy on Climate Change Shyam Saran also hoped that America would scrap the so-called entity list, which prohibits sale of US technology to a number of Indian companies.

Saran, who played an influential role in the Indo-US civilian nuclear deal in various capacities, said: "With the opening up of nuclear commerce with India, there is a need now to review and remove these unnecessary restrictions on international trade with dual use item and technology."

As India's economy matures and its industry moves into higher-end manufacturing, the demand for high technology goods and services is destined for a major boost. And the US, of course, remains preferred source of such goods and services, he said.

"It is also our hope that the so-called Entity List, which still prohibits sale of US technology and goods to a number of Indian high-tech companies, will be scrapped sooner or later. The positive impact of a more liberal technology trade regime is already beginning to make an impact on India's sourcing of defence hardware from the US," Saran said.

Thanks to the historic Indo-US civilian nuclear deal, Saran said, the two countries are now on a different level of engagement on the "hitherto sensitive and even contentious" issues of nuclear non-proliferation and nuclear disarmament, compared to the past.

"The success of the civil nuclear initiative has engendered a sense of assurance and confidence enables us to look proactively and not defensively, at a new global agenda for nuclear non-proliferation and nuclear disarmament," Saran, who had been the Foreign Secretary and Prime Minister's Special Envoy on Nuclear Deal, said.
Posted by: john frum || 03/24/2009 00:00 || Comments || Link || E-Mail|| [322 views] Top|| File under:
International-UN-NGOs
China calls for new reserve currency
China's central bank on Monday proposed replacing the US dollar as the international reserve currency with a new global system controlled by the International Monetary Fund. In an essay posted on the People's Bank of China's website, Zhou Xiaochuan, the central bank's governor, said the goal would be to create a reserve currency "that is disconnected from individual nations and is able to remain stable in the long run, thus removing the inherent deficiencies caused by using credit-based national currencies".

Analysts said the proposal was an indication of Beijing's fears that actions being taken to save the domestic US economy would have a negative impact on China. "This is a clear sign that China, as the largest holder of US dollar financial assets, is concerned about the potential inflationary risk of the US Federal Reserve printing money," said Qu Hongbin, chief China economist for HSBC.


He's sending Bambi a clear message: we have to hold your stinking dollars right now but we don't like it. And we'll be looking to bring you Americans down a notch when it's safe to do so.

Although Mr Zhou did not mention the US dollar, the essay gave a pointed critique of the current dollar-dominated monetary system. "The outbreak of the [current] crisis and its spillover to the entire world reflected the inherent vulnerabilities and systemic risks in the existing international monetary system," Mr Zhou wrote.

To replace the current system, Mr Zhou suggested expanding the role of special drawing rights, which were introduced by the IMF in 1969 to support the Bretton Woods fixed exchange rate regime but became less relevant once that collapsed in the 1970s.

Today, the value of SDRs is based on a basket of four currencies – the US dollar, yen, euro and sterling – and they are used largely as a unit of account by the IMF and some other international organisations. China's proposal would expand the basket of currencies forming the basis of SDR valuation to all major economies and set up a settlement system between SDRs and other currencies so they could be used in international trade and financial transactions.

Countries would entrust a portion of their SDR reserves to the IMF to manage collectively on their behalf and SDRs would gradually replace existing reserve currencies.

Mr Zhou said the proposal would require "extraordinary political vision and courage" and acknowledged a debt to John Maynard Keynes, who made a similar suggestion in the 1940s.


Mao spins in his grave ...
Posted by: Steve White || 03/24/2009 00:00 || Comments || Link || E-Mail|| [330 views] Top|| File under:
Israel-Palestine-Jordan
Israel army rides out T-shirt row
Israeli officials have described as "tasteless" and inconsistent with army values a popular military pastime of printing violent cartoons on T-shirts. An investigation in Haaretz daily says the customised shirts are often ordered when troops finish training courses.

One example shows a pregnant Arab women in the cross-hairs of a sniper's sight with the legend "1 shot 2 kills".

Another design shows a child being similarly targeted with the slogan "the smaller they are, the harder it is".

In both images the people being targeted appear to be carrying weapons. A third T-shirt design shows a dead Palestinian baby and the words "Better use Durex" (condoms).

An army statement said the customised clothing was produced outside military auspices, but it pledged to stamp out the use of such imagery by soldiers.

"The examples presented by the Haaretz reporter are not in accordance with IDF values and are simply tasteless," the military statement said. "This type of humour is unbecoming and should be condemned."

But it admitted that until now there were no military guidelines governing "acceptable civilian clothing" made by its soldiers.

The Israeli military has faced heavy criticism for causing high levels of civilian casualties during its recent Gaza offensive. The army frequently says it takes care to avoid civilian casualties and blames Palestinian militants for putting them in harm's way.

A sociologist quoted by Haaretz, Orna Sasson-Levy of Bar-Ilan University, warned the designs could strengthen, stimulate and legitimise aggression towards Palestinians in the occupied territories. "There is... increasing callousness," she said. "There is a perception that the Palestinian is not a person, a human being entitled to basic rights and therefore anything may be done to him."

The Haaretz investigation discovered numerous T-shirts depicting violence against Palestinians and appearing to celebrate sexual assault. Other designs appeared to bear witness to officially prohibited practices, such as "confirming the kill" (shooting lifeless enemies' bodies in the head to ensure they are dead), or deliberately harming religious sites and non-combatants.

The shirts are often printed up to mark the end of basic training and other military courses.

The Tel Aviv clothing firm Adiv, which made many of the shirts, did not comment on the Haaretz report. It prints up about 500 different patterns for military units each month, Haaretz says, mostly jokes about army life and "a handful reflecting particular aggressiveness, violence and vulgarity".

On Monday, Israel's chief of staff defended his troops against a rising tide of criticism. "I tell you that this is a moral and ideological army," Lt-Gen Gabi Ashkenazi said in a speech to new recruits. "I have no doubt that exceptional events will be dealt with. We took every measure possible to reduce harm to the innocent [in Gaza]."

The Haaretz report says the T-shirts tend to be worn strictly in private or in barracks because of adverse civilian reactions and are seen by army psychologists as an expression of bonding within a small, tight-knit unit.
Posted by: Beavis || 03/24/2009 08:34 || Comments || Link || E-Mail|| [489 views] Top|| File under:
Third of American Jews: Lieberman weakens our bond with Israel
Poll held among American Jews reveals that Yisrael Beiteinu chairman is not held in high esteem within community, some 60% of whom oppose views he expressed during elections. Some 75% support decreased financial aid to Israel should Jewish state be party to put skids under signing agreement with Palestinians.
Posted by: Fred || 03/24/2009 00:00 || Comments || Link || E-Mail|| [315 views] Top|| File under:
Science & Technology
Japanese Astronaut Tests Stink-free Underwear
Teen-age boys, are you tired of embarrassing questions about when you last changed underwear? Japan's space scientists may have just the answer -- a line of odour-free underwear and casual clothing.

Koichi Wakata, the first Japanese astronaut to live on the International Space Station, is testing the clothes, called J-ware and created by textile experts at Japan Women's University in Tokyo.

"He can wear his trunks (underwear) more than a week," said Koji Yanagawa, an official with the Japanese Aerospace Exploration Agency.

Wakata's clothes, developed by researcher Yoshiko Taya, are designed to kill bacteria, absorb water, insulate the body and dry quickly. They also are flame-resistant and anti-static, not to mention comfortable and stylish.

Japanese astronaut Takao Doi gave the clothes a trial run during a shuttle mission last year. Even after a vigorous workout, Doi's clothes stayed dry.

"The other astronauts become very sweaty, but he doesn't have any sweat. He didn't need to hang his clothes to dry," Yanagawa said.

J-ware should reduce the amount of clothing that needs to be sent to the space station, which has no laundry facilities. Toting cargo into orbit is expensive, so having clothes that stay fresh for weeks at a time should result in significant savings.

The Japanese space agency plans to make the clothes available to NASA and its other space station partners once development is complete. A commercial line also is in the offing.

Taya also is working with clothing manufacturers Toray Industries and Goldwin. on clothes that have a microscopically thin chemical layer in the materials.

Wakata, who arrived at the station last week for a three-month stay, said on Sunday that the clothes appear to be working.

"Nobody has complained, so I think it's so far, so good," Wakata said.



Next up, skid mark free underwear.
Posted by: Beavis || 03/24/2009 16:39 || Comments || Link || E-Mail|| [321 views] Top|| File under:
Computer Virus 'Time Bomb' Could Go Off April 1
The Conficker Internet worm could strike at infected computers around the world on April 1, a security expert warned Monday. Conficker is a sophisticated piece of malicious computer software, or malware, that installs itself on a Windows PC's hard drive via specially written Web pages. It then conceals itself on a computer.

Graham Cluley of the British security firm Sophos confirmed that Conficker is programmed "to hunt for new instructions on April 1."

However, he added, "This does not mean that anything is going to happen, or that the worm is actually going to do anything. Simply, it is scheduled to hunt a wider range of Web sites for instructions on that date."

One strange thing about Conficker is that no one yet has any idea what it is programmed to do.

In February, Cluley told The Times: "It's as if someone is assembling an army of computers around the world, but hasn't yet decided where to point them."

A worst-case scenario for April 1 would be for all the world's millions of infected computers to receive simultaneous instructions to attack, or to flood the Internet with spam e-mail. "April 1 is a classic date for anything like this to go off," he said. "But I really would hate to say that April 1 is going to be unlike any other day."
Posted by: GolfBravoUSMC || 03/24/2009 12:05 || Comments || Link || E-Mail|| [479 views] Top|| File under:
Southeast Asia
Malaysia bans newspapers, raising fears of clampdown
Malaysia's government has banned two opposition newspapers as incoming premier Najib Razak gets ready to take power, raising opposition fears of a looming clampdown.

The party papers of the People's Justice Party (PKR) and the Malaysian Pan-Islamic Party (PAS), two of the three parties in the opposition coalition, said they received letters on Monday from the Home Ministry informing them of a three-month ban.

No reasons were specified for the ban issued by the ministry's Quranic Texts and Publications Division in a letter faxed to the editors of PAS' Harakah and PKR's Suara Keadilan newspapers.

The ban came just a day before the start of party elections in the United Malays National Organisation (UMNO), the main party in the coalition that has ruled Malaysia for 51 years.

Those elections will see Najib, who says he wants to open up the economy to more foreign investment, confirmed as party president ahead of his transition to the post of premier, currently held by Abdullah Ahmad Badawi, early next month.

"This is clearly a clampdown on press freedom, especially since we have been one of the most critical publications at a time when both the UMNO assembly and by-elections are approaching," said Tian Chua, a PKR official.

Posted by: Fred || 03/24/2009 00:00 || Comments || Link || E-Mail|| [318 views] Top|| File under:
Who's in the News
60
[untagged]
6
Govt of Pakistan
4
TTP
3
Govt of Iran
2
Jamaat-e-Islami
2
Hamas
2
Pirates
2
Global Jihad
2
al-Qaeda in Pakistan
1
Lashkar e-Taiba
1
Taliban
1
al-Qaeda in Iraq
1
Chechen Republic of Ichkeria
1
al-Qaeda in North Africa
1
Govt of Sudan
1
Iraqi Insurgency
1
Jamaat-e-Ulema Islami
Bookmark
E-Mail Me
The Classics
The O Club
Rantburg Store
The Bloids
The Never-ending Story
Thugburg
Gulf War I
The Way We Were
Bio
Merry-Go-Blog
Hair Through the Ages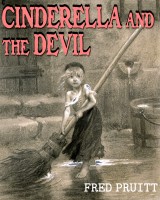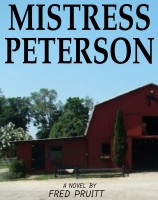 On Sale now!


A multi-volume chronology and reference guide set detailing three years of the Mexican Drug War between 2010 and 2012.

Rantburg.com and borderlandbeat.com correspondent and author Chris Covert presents his first non-fiction work detailing the drug and gang related violence in Mexico.

Chris gives us Mexican press dispatches of drug and gang war violence over three years, presented in a multi volume set intended to chronicle the death, violence and mayhem which has dominated Mexico for six years.
Click here for more information


Meet the Mods
In no particular order...


Steve White
Seafarious
Pappy
lotp
Scooter McGruder
john frum
tu3031
badanov
sherry
ryuge
GolfBravoUSMC
Bright Pebbles
trailing wife
Gloria
Fred
Besoeker
Glenmore
Frank G
3dc
Skidmark
Alaska Paul



Better than the average link...



Rantburg was assembled from recycled algorithms in the United States of America. No trees were destroyed in the production of this weblog. We did hurt some, though. Sorry.
3.214.184.223