Afghanistan
Mini-surge to test out US strategy in Afghanistan
Maydan Shahr, Afghanistan - The 3,000 new American troops who arrived in recent weeks in Logar and Wardak provinces, both of which border Kabul, face a formidable challenge: establishing control in areas with little government presence and where insurgents operate freely.

In Band-e-chak, for example, a district capital in Wardak, gun-toting Taliban fighters regularly come into town on their motorbikes to do some shopping. They buy their produce and go home, driving past government offices unmolested.

These provinces could be a key testing ground for the Obama administration's Afghan strategy, which may include a surge of thousands of US forces countrywide.

"Policymakers in Washington will be watching the progress there closely," says Habibullah Rafeh, political analyst with the Afghan Academy of Sciences. "If [the US] can turn things around there, they can create the momentum to turn around the whole war."

The strategy in Logar and Wardak will be to push the insurgents out of their strongholds and eliminate their contact with locals, and to emphasize development and reconstruction, says Col. David Haight, commander of the newly arrived troops.

Insurgents' expanding control

Unlike areas of the Afghan south, such as Kandahar, the provinces close to Kabul were free from a sizeable insurgent presence until the last couple of years. The deteriorating security here mirrors the trends of worsening violence nationwide over the past year, where record numbers of foreign soldiers and civilians were killed.

In Wardak Province, insurgents today control six out of nine districts, according to interviews with locals and government officials here. They also control four out of seven districts in Logar Province, locals say. Parallel governments exist in each of these districts, with the Afghan government nominally occupying the district capitals but allowing the Taliban to operate freely.

Residents of Band-e-chak, the capital of Chak district, say the local government made an agreement with the Taliban. "They leave each other alone, so there is no fighting between the two sides," says Fazel Minallah. "Sometimes when officials from Kabul visit, the Taliban leave and the [district government] puts a bunch of police in the streets and everyone pretends there is no problem."

One other Wardak district even lacks a Kabul-appointed governor, leaving only the Taliban administration.

Complex militant networks

In addition to dealing with corrupt and ineffective local governments, US forces will have to contend with a collection of insurgent forces with different tactics and ideologies.

In Logar Province, the Haqqani network is the dominant insurgent group, according to intelligence officials. This network has sympathies with Al Qaeda and is considered one of the most dangerous insurgent outfits. Authorities say it may have been behind the daring simultaneous attack on three government offices in Kabul last week, for example.

Here in Wardak, the rebel group Hizb-i-Islami controls two districts and the Taliban four. Hizb-i-Islami was a leading guerrilla force that fought against the Soviet invasion in the 1980s and maintains ties from that time.

The rebels' ranks here are drawn mostly from the local population, unlike some other provinces where the Taliban imports fighters. "This could make it harder for the US to separate the insurgents from the population and isolate them," says Waliullah Rahmani, an insurgency expert with the Kabul Center for Strategic Studies.

Like elsewhere, Wardak and Logar are home to a bewildering array for tribes, each carrying a complex history of rivalries and allegiances.

A group of tribes here, which locals call the Maidani, has historically supported Hizb-i-Islami and contributes fighters to its ranks. Other tribes have allegiances with the Taliban and still others support the Afghan government.

Locals wary of more foreign troops

Washington's biggest challenge, however, may be winning the support of a local population that is wary of American troops. "I had a meeting with my constituents," says Roshanak Wardak, a member of parliament from Wardak Province. "They were completely, 100 percent against the arrival of foreign troops."

"People are worried that the injection of more troops will bring more civilian casualties," says Muhammad Hazrat Janan, a member of Wardak's provincial council.

"We don't want more fighting here," says Najibullah, a taxi driver. "When the Americans come, the Taliban attacks us." The others in his car nod in agreement.

But already 3,000 troops have landed in these provinces. They belong to the Army's 10th Mountain Division, which was slated for Iraq until being diverted to Afghanistan last September.

Colonel Haight says he recognizes the problem of local hostility. "You won't be able to build trust overnight. It will take some time." "We need to push into the villages," he adds. "We have to get out there and show the benefits of our presence." These benefits will include fostering development and better governance, he says, to go along with traditional combat operations.

"They got the groceries here," he explains, referring to farm produce. "They can get it out of the ground, they just can't get it to the market." The two provinces have few usable roads and related facilities. US forces here plan to facilitate infrastructure development, which officials contend will lead to more economic opportunities for the locals.

"He who creates jobs is going to win this war," says Haight. "The Taliban can't create jobs, but if we can, it can make a real difference." In addition, the Americans plan to help build the capacity of Afghan government.

They are meeting regularly with Wardak's governor Muhammad Halim Fedayee. "I have been focused on getting qualified staff and creating a transparent and accountable government," Mr. Fedayee says. "If the Americans don't continue this approach, we are all in trouble."

Debate over arming Afghans

US officials are also backing the creation of an armed paramilitary force in Wardak known as the Afghan Protection Force. Village elders will nominate groups of young men, who will be vetted, trained, armed, and given a uniform by the Ministry of Interior. These groups will be tasked with providing neighborhood security – there are only 460 police officers for the more than half a million people there – and acting as a "holding force" in areas where insurgents are cleared out, according to Afghan officials.

While the plan is popular with locals who see the possibility of jobs in a province where they are scarce, many analysts say there are dangers in providing weapons to tribesmen in a region awash with arms and in a country with a history of civil war.

Government officials in Wardak, however, support the initiative. "The US should be helping support all local Afghan security forces, instead of sending in troops," says provincial council member Mr. Janan.

The provincial council is an elected body that advises the provincial governor. As the Taliban increased its hold over Wardak, council members started to leave the province. Now, none of the nine members even live in Wardak – they've all relocated to Kabul.

"My family can't stay there anymore," Janan says. "We just sit and wait for the day that we can return."
Posted by: GolfBravoUSMC || 02/18/2009 05:36 || Comments || Link || E-Mail|| [6470 views] Top|| File under:
Europe
Jihad TV in Europe
It's time to shut down Hezbollah and Hamas broadcasts to the Continent.

By Mark Dubowitz and Roberta Bonazzi

Their propaganda notwithstanding, Hamas and, two years ago, Hezbollah suffered devastating military defeats that may diminish their ability to attack Israel with rocket fire. But these Iranian-backed terrorist organizations are deploying another dangerous weapon in their war against Western democracies -- terrorist television stations.

Thanks to Arab satellite companies, Hezbollah's al-Manar and Hamas's al-Aqsa TV stations can still beam their incitement and hatred into European living rooms, radicalizing Muslim immigrants throughout the Continent.

Al-Manar, however, is not a mere propaganda tool. Founded in 1991 by Hezbollah guerillas, it is an operational weapon in the hands of a deadly terrorist organization. Following a 2006 letter to then-President George W. Bush signed by a majority of the U.S. Senate, including Barack Obama and Hillary Clinton, the U.S. Treasury Department designated al-Manar as a Specially Designated Global Terrorist entity. This designation placed, for the first time, a media outlet on the same terrorism list as al Qaeda, Hamas and Hezbollah itself.

The designation highlighted the role of al-Manar as more than just a station with objectionable content. The Hezbollah outlet was actively involved in recruiting and fund raising for Hezbollah, and providing preoperational surveillance for terror attacks. Undersecretary of Treasury Stuart Levey has observed that al-Manar is an "entity maintained by a terrorist group" and is therefore "as culpable as the terrorist group itself."

Europe has also taken several steps against al-Manar. In 2004, the European Union and the governments of France, Spain and Holland determined that al-Manar violated a European law prohibiting incitement to hatred in broadcasting. This encouraged European satellite providers Eutelsat, Globecast, Hispasat and New Skies Satellite to cease transmission of the station.

Five non-European satellite providers have ended their broadcast of al-Manar, and multinational corporations discontinued about $4 million in annual advertising on the channel after their ad buys on Hezbollah television were exposed. In December 2008, two U.S. residents pleaded guilty in Southern District Court in New York to material support for Hezbollah after they were found to be broadcasting al-Manar and selling satellite equipment.

Yet the Saudi-based, Arab League-owned Arabsat and the Egyptian government-owned Nilesat still allow al-Manar to broadcast incitement and violence to Europe's Muslim population on their satellites. During the 2006 Danish cartoon controversy, for example, Hezbollah's Sheikh Nasrallah urged al-Manar's viewers "to take a decisive stand." He said that "hundreds of millions of Muslims are ready and willing to sacrifice their lives in order to defend the honor of their Prophet. And you are among them."

Al-Manar has become alarmingly popular with Europe's young Arabic-speaking Muslims. On one German television program, young Muslims in Berlin cited al-Manar as a factor influencing their hatred of the U.S. and Jews. In November 2008, Germany banned the terrorist station on the basis that it promoted the use of violence. This ban prohibits al-Manar from doing business in the country, although its hate and incitement are still accessible in Germany via Arabsat and Nilesat.

Hamas, designated by both Europe and the U.S. as a terrorist entity, followed al-Manar and took its own brand of jihad to the airwaves in 2006. Today, Hamas's al-Aqsa television disseminates its violent message on Arabsat. Eutelsat, France's leading satellite operator and the world's third-largest satellite company, also began broadcasting al-Aqsa on its Atlantic Bird 4 and Eurobird 2 satellites, enabling Hamas to incite, recruit and raise funds throughout Europe, the Middle East and North Africa.

Al-Aqsa TV is notorious for its uninterrupted speeches of Hamas leaders calling for suicide bombings, for its youth-oriented music videos that incite viewers to murder, and programs aimed at children which glorify suicide bombers. Faced with world-wide outcry for using Disney-like characters, the show's producers dropped the Mickey Mouse character -- they told kids that Israel had killed the popular rodent -- and found bees, bunnies and other animals to tout the virtues of jihad.

Policy makers, law enforcement officials and regulators should be worried about al-Aqsa, but so should every European parent. One haunting music video produced by al-Aqsa shows a mother preparing a bomb in her bedroom. Her young daughter naively asks whether she is bringing her a toy. Mama leaves home and explodes on her suicide mission. Her child says, "Instead of me, you carried bombs in your hand. . . . Only now I know what was more precious than me." The little girl continues, "My love for Muhammad will not be merely words. I am following mama in her steps."

Another broadcast shows mothers donning suicide belts and calling on women and girls to blow themselves up. The "martyrs" are assured that the "Zionist Entity" will be destroyed.

Al-Aqsa is an integral part of Hamas's global strategy of radicalizing Muslims, subverting the peace process, raising funds for future attacks, and disseminating propaganda in the Palestinian territories and beyond. Like al-Manar, it is an operational weapon in the hands of a deadly terrorist organization.

While "free speech" activists decry action against these terrorist media outlets, European officials should recall prior campaigns against enemy media outlets. In 1999, during the Kosovo war, NATO planes bombed the Belgrade-based headquarters of Radio Television of Serbia. While 16 employees were killed, NATO defended the action as a legitimate attack against Serbian broadcasting of Slobodan Milosevic's violent call to arms against Kosovo's Muslims.

European states also have prosecuted hate speech as a war crime, first at the Nuremberg trials against Nazi officials after World War II and then at an international court in Tanzania in 2003, when three Rwandan media executives were convicted of running a radio station and publishing a newspaper calling for the systematic extermination of Rwanda's Tutsis. In supporting the convictions, Reed Brody, legal counsel to Human Rights Watch, said, "If you fan the flames, you'll have to face the consequences."

Europe can act against Hamas TV under its own legal authority governing television broadcasting. France should enforce the warning its own audiovisual authority issued on Dec. 2, 2008, warning Eutelsat that al-Aqsa programming violates French communications law. Eutelsat's recent decision to stop distributing al-Aqsa on only one of its satellites is not sufficient compliance, and Eutelsat should be held accountable for its continued broadcasting of al-Aqsa.

In his inaugural address, President Barack Obama called for "a new way forward" with the Muslim world. But he also called for a strong defense against those who "seek to advance their aims by inducing terror and slaughtering innocents" and addressed leaders "who seek to sow conflict, or blame their society's ills on the West." Working with Cairo and Riyadh to cease satellite broadcasts of these Iranian-backed, terrorist-owned media channels is key to addressing the radicalization threat in Europe for the continent's leaders. But France should first get its own terrorist-media house in order.
Posted by: ryuge || 02/18/2009 05:26 || Comments || Link || E-Mail|| [6468 views] Top|| File under:
Home Front: Politix
Stimulus bill a sorry spectacle - Is CNN growing Cajones?
What a joke. Your Congress has voted to spend almost $790 billion of your money on a stimulus package that not a single member of either chamber has read.

The 1,073-page document wasn't posted on the government's Web site until after 10 p.m. the day before the vote to pass it was taken. I don't care if you're Evelyn Wood, you can't read almost 1,100 pages of the lawyer talk that makes up all legislation in eight or 10 hours.

The criminal part of this boondoggle is divided into two parts. The first is the Democrats promised to post the bill a full 48 hours before the vote was taken to allow members of the public to see what they were getting for their money. Both parties voted unanimously to do this ... and they lied.

It didn't happen. Why am I not surprised? Congress lying to the American people has become part of their job description. They can't be trusted on anything anymore.

I'm sure part of the reason there was no time for the public to read the bill was the 11th-hour internecine warfare between House Speaker Nancy Pelosi and Senate Majority Leader Harry Reid.

When Reid first announced the compromise had been reached, Nancy Pelosi was nowhere to be seen. And it would take an act of God for this egotistical, arrogant woman to miss a photo op where she could take credit for anything. But she wasn't there.

She summoned Reid to her office, where unnamed sources said she blew her top over some provision for schools that she wasn't happy with. Pelosi's snit delayed everything.

It's really too bad President Obama couldn't figure out a way to jettison these two who are poster children for everything that is wrong in Washington. The Associated Press called the birth of the stimulus bill "sausage making" in the best tradition of Washington politics as usual.

The second part of the crime is the contents of the bill itself. Far from being only about jobs, infrastructure and tax cuts as promised, the stimulus bill stimulates a bunch of other stuff as well. Eight billion dollars for high-speed rail lines, including a proposed line between Las Vegas and Los Angeles. This little bit of second story work wasn't even in the House version of the bill. iReport.com: So many things to do, what would you fix first?

It started in the Senate as a $2 billion project, and came out of the conference committee costing a whopping $8 billion. Gee, now who would that benefit? Oh yeah, the Senate majority leader is from Nevada.

Filipino veterans, most of whom don't live in the U.S., will get $200 million in compensation for World War II injuries. And: $2 billion in grants and loans for battery companies, $100 million for small shipyards and a rollback of the alternative minimum tax at a cost of some $70 billion.

The AMT provision is much-needed legislation, but it doesn't belong in the stimulus bill. It forced other things out so Congress could keep to its self-imposed $800 billion cap.

And when it comes to the tax cuts contained in the stimulus bill, experts have determined they will amount to about $13 per week after taxes for the average American. I'm not sure how much stimulation $13 a week buys. It depends on the neighborhood.

The biggest problem of all is the stimulus bill may not be nearly enough. And if the president has to come back asking for more, the next time might not be so easy.

So far, we have an anemic stimulus bill and some sort of vague proposal from the secretary of the Treasury to deal with the banking crisis -- a proposal that landed with a thud last week -- as the two first steps toward solving a financial crisis that is threatening to take down the country.

Obama better step up his game, or it's going to be a short four years in office.
Posted by: GolfBravoUSMC || 02/18/2009 05:03 || Comments || Link || E-Mail|| [6471 views] Top|| File under:
Home Front: WoT
The Last Ace
by Mark Bowden
All about the F-22 and why it matters.
Posted by: Steve White || 02/18/2009 00:00 || Comments || Link || E-Mail|| [6492 views] Top|| File under:
Home Front: Culture Wars
Pelosi get Pope-Slapped
The Vatican Press Office released a note this morning detailing part of the conversation which Pope Benedict XVI had with Nancy Pelosi, the Speaker of the House of Representatives. Vatican insiders relay that such releases are always phrased in diplomatic language and thus the correction of the Speaker who fancies herself a faithful Catholic despite her abortion advocacy can be taken as a rebuke.

The text of the note reads: "His Holiness took the opportunity to speak of the requirements of the natural moral law and the Church's consistent teaching on the dignity of human life from conception to natural death which enjoin all Catholics, and especially legislators, jurists and those responsible for the common good of society, to work in cooperation with all men and women of good will in creating a just system of laws capable of protecting human life at all stages of its development."


Sad thing is, this is wasted on Pelosi, who has already sacrificed her core faith on the altar of Leftist Political Expediency. Its not that the Church is not teaching, it is that Pelosi refuses to heed the teaching. IMHO, she should stop calling herself Catholic, and should be refused communion due to being excommunicated latae sententiae (self-excommunicated by her own acts). If her Archbishop had the courage to act he could make it quite clear.
Posted by: OldSpook || 02/18/2009 11:09 || Comments || Link || E-Mail|| [6468 views] Top|| File under:
Home Front Economy
One share of NYT now costs less than Sunday Edition
Shares of NYT (NYT) dropped 29 cents today to close at $3.77. The Sunday paper goes for $4 at the newsstand.

Maybe they could save costs by printing the paper on their stock certificates.


heh heh
Posted by: Frank G || 02/18/2009 07:08 || Comments || Link || E-Mail|| [6471 views] Top|| File under:
Who's in the News
64
[untagged]
8
Govt of Pakistan
3
Govt of Iran
2
TTP
2
al-Qaeda
2
TNSM
1
Govt of Sudan
1
Govt of Syria
1
Jamaat-e-Islami
1
Lashkar e-Taiba
1
Palestinian Authority
1
Taliban
1
al-Qaeda in Pakistan
1
al-Qaeda in Yemen
Bookmark
E-Mail Me
The Classics
The O Club
Rantburg Store
The Bloids
The Never-ending Story
Thugburg
Gulf War I
The Way We Were
Bio
Merry-Go-Blog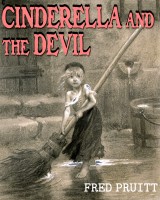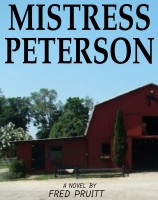 On Sale now!


A multi-volume chronology and reference guide set detailing three years of the Mexican Drug War between 2010 and 2012.

Rantburg.com and borderlandbeat.com correspondent and author Chris Covert presents his first non-fiction work detailing the drug and gang related violence in Mexico.

Chris gives us Mexican press dispatches of drug and gang war violence over three years, presented in a multi volume set intended to chronicle the death, violence and mayhem which has dominated Mexico for six years.
Click here for more information


Meet the Mods
In no particular order...


Steve White
Seafarious
Pappy
lotp
Scooter McGruder
john frum
tu3031
badanov
sherry
ryuge
GolfBravoUSMC
Bright Pebbles
trailing wife
Gloria
Fred
Besoeker
Glenmore
Frank G
3dc
Skidmark
Alaska Paul



Better than the average link...



Rantburg was assembled from recycled algorithms in the United States of America. No trees were destroyed in the production of this weblog. We did hurt some, though. Sorry.
54.210.223.150

Help keep the Burg running! Paypal: