-Lurid Crime Tales-
U.S. Accuses Texas' Stanford Financial Group of $8 Billion Fraud
Stopping what it called a "massive ongoing fraud," the Securities and Exchange Commission on Tuesday accused Robert Allen Stanford, the chief of the Stanford Financial Group, of fraud in the sale of about $8 billion of high-yielding certificates of deposit held in the firm's bank in Antigua. Also named in the suit were two other executives and some affiliates of the financial group.


Wonder where Andy Cuomo and Eliott Spitzer were all those years ...
Posted by: Fred || 02/18/2009 00:00 || Comments || Link || E-Mail|| [6470 views] Top|| File under:
Caribbean-Latin America
Drug gangs drive off cops, terrorize Mexican town
For people caught inside Mexico's drug corridors, life is about keeping your head down and watching your back, especially when the sun dips behind the cactus-studded horizon.

No town knows this better than Villa Ahumada, where the entire police force quit after 70 cartel hit men roared through last spring, killing the police chief, two officers and three townspeople.

Residents were left defenseless again last week when gunmen returned and kidnapped nine people, despite the soldiers manning checkpoints far outside town.

"This was a mellow town where we would walk along main street at night. But now we're too scared to even go out," said Zaida de Santiago.

For this lanky 14-year-old, everything changed last May 17. She was dancing at a neighbor's ranch when gunfire shattered the night. The party's hosts turned off the lights and silenced the music. The guests stood frozen, ears trained to the sound of automatic weapons as the gunmen raced down gravel streets in their SUVs.

When the sun rose hours later, the party guests learned that armed cartel commandos had killed the police chief and five others. Soon after, the rest of the 20-member force quit in fear. "That day will always remain burned in my mind," Santiago said.

Federal investigators say Villa Ahumada is a key stop along one of Mexico's busiest drug smuggling routes, where the Sinaloa cartel has been challenging the Juarez gang for control. The military staffs checkpoints miles outside town, and soldiers and federal police roll through each day, but residents are largely left on their own.
Posted by: Fred || 02/18/2009 00:00 || Comments || Link || E-Mail|| [6475 views] Top|| File under:
Europe
Analysis: Poles, Czechs fear loss of bases
Poland and the Czech Republic enraged Russia by backing a U.S. plan to put missile bases in their countries.

Now, as the Obama administration signals a willingness to reverse course ahead of a NATO defense ministers meeting starting Thursday, those two countries are fearful of being left out on a limb with their giant neighbor nursing a grudge.

If Washington scraps the project, the decision will be seen by Eastern Europe — long under the Soviet yoke — as a major concession to Moscow and, quite possibly, a tacit acceptance of the view that Russia should have more say in its traditional sphere of influence.

"A lot of people put a stake in this project and they will feel disappointed — even betrayed" if it fails, said Andrzej Jodkowski, director of the Polish branch of the Missile Defense Advocacy Alliance, a U.S.-based group that favors the shield.

While missile defense is not on the agenda of the NATO meeting, it's certain to come up.

Polish Defense Minister Bogdan Klich said Wednesday ahead of the alliance's gathering in Krakow that he was waiting "with great interest" on what U.S. Secretary of Defense Robert Gates would have to say on the project.

"We Poles are most interested in whether the commitments the U.S. signed with us last year — the deal about a missile defense installation in Poland — will be kept," Klich said. "I hope that will happen ... and that the installation will be placed in Poland."
Too bad for the E. Euros a Marxist and an imperialist are leading the USA and Russia.
Rest at link
Posted by: ed || 02/18/2009 18:22 || Comments || Link || E-Mail|| [6486 views] Top|| File under:
Great White North
Obama wants to reopen NAFTA but keep trade flowing
OTTAWA (Reuters) - President Barack Obama said on Tuesday he still wants to reopen the North American Free Trade Agreement, despite a warning from Canada that this would be a mistake, but he said he did not want to end up curbing trade.


Isn't it great how Bambi is winning friends all around the world for us?

In an interview with the Canadian Broadcasting Corp, shortly before his visit to Ottawa on Thursday, Obama also declined to characterize oil from Canada's vast oil sands region as "dirty oil" which should somehow be curtailed.

Obama had alarmed Canada during the Democratic primaries last year when he advocated renegotiating NAFTA, and he reiterated this goal on Tuesday while recognizing these were sensitive economic times.

"As I've said before, NAFTA, the basic framework of the agreement, has environmental and labor protections as side agreements. My argument has always been that we might as well incorporate them into the full agreement so that they're fully enforceable," he said in the interview with CBC television.

However, he also said: "I think there are a lot of sensitivities right now because of the huge decline in world trade."

Obama noted there was $1.5 billion in trade between Canada and the United States every day, adding: "It is not in anybody's interest to see that trade diminish."


Gee, no kidding. Not to mention that the Canadians sell us a whole of oil that they could sell to someone else ...
Posted by: Steve White || 02/18/2009 00:00 || Comments || Link || E-Mail|| [6474 views] Top|| File under:
Home Front: Politix
Reporters that worked for election of Donk's, make it official, join the payroll.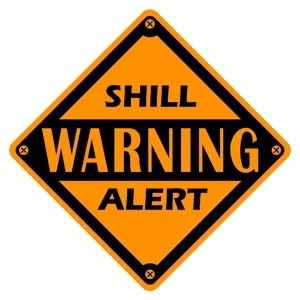 In three months since Election Day, at least a half-dozen prominent journalists have taken jobs working for the federal government.

Journalists, including some of those who've jumped ship, say it's better to have a solid job in government than a shaky job -- or none at all -- in an industry that's fading fast.


And it's a cush job. Nice pay-off ...

But conservative critics answer with a question: Would journalists be making the same career choices if John McCain had beaten Barack Obama in November?


The question answers itself ...

"Obama bails out more media water-carriers," conservative blogger Michelle Malkin wrote upon hearing that the Chicago Tribune's Jill Zuckman is taking a job with the Obama administration.

Blogs at both the Weekly Standard and the National Review are pointing to a "revolving door" that spins between the media and the Obama administration. And while Brent Bozell, president of the conservative Media Research Center, acknowledges that financial troubles may be forcing reporters out of newsrooms, he thinks it's worth noting where they're going. "When some leave journalism because of a reduction in staff, what's the natural landing spot?" The Obama administration," Bozell charged.

Zuckman says it's not so. In an interview, she said that she began looking around for a new job last month, motivated by the grim state of the industry -- her employer, the Tribune Co., recently slashed its D.C. bureau -- and also by her own feeling that she'd accomplished what she'd set out to do covering politics.

She said she had no plans to go to the administration -- until she heard about an opening under Transportation Secretary Ray LaHood, a former Republican representative she's long respected for reaching across the aisle.

So, would Zuckman have taken -- or even been offered -- such a job if McCain were president? "I have a great deal of respect for [McCain] and have thoroughly enjoyed covering him over the years," Zuckman said. "But there's no way I can answer your hypothetical because I wouldn't know who he would have chosen for secretary of transportation. My decision to go to work for the Obama administration is tied up in my relationship with Ray LaHood and his focus on getting the economy back on track."

As for other reporters making similar moves, Zuckman said that she didn't think there would be so many "if the industry were stable."

But it isn't, and there are.

On Tuesday, Cox's Scott Shepard joined Sen. John Kerry's office as a speechwriter, becoming the second journalist this year to take a job under the Massachusetts Democrat. Investigative reporter Doug Frantz is now chief investigator under the Kerry-helmed Senate Foreign Relations Committee.

A week before Zuckman announced that she's headed for Obama's Transportation Department, her Tribune colleague Peter Gosselin signed on as speechwriter for Obama's treasury secretary, Tim Geithner.

In December, Jay Carney relinquished his perch as Time's Washington bureau chief to become Vice President Joe Biden's communications director. Warren Bass left the Washington Post's Outlook section to write speeches and advise Dr. Susan Rice at the United Nations. Daniel W. Reilly left Politico to become communications director for Rep. Ed Markey (D-Mass.) Linda Douglass left the National Journal for the Obama campaign back in May and is expected to become assistant secretary for public affairs in the department of Health and Human Services.

On Monday, Pew's Project for Excellence in Journalism published a report on "The New Washington Press Corps," grim statistics confirming the high rate at which regional newspapers are shuttering their D.C. bureaus while niche and foreign outlets grow. Of the journalists flocking to government jobs, Pew Project Director Tom Rosenstiel says: "There's no mystery here, and I don't think the key to this is ideological as much as economic. The newspaper industry, in Washington in particular, is suffering mightily."


They could sell shoes ...

Rosenstiel noted that Shepard would have been out of a job by April, when Cox's D.C. bureau will close after over three decades -- and that Zuckman's bureau has been downsized following consolidation among the Tribune Co.'s papers.

In the case of Frantz, who was laid off from Portfolio magazine in November, Rosenstiel said his Senate job isn't much of a departure from the investigative reporting he'd done for decades -- both require "a prosecutorial mindset."


But the magazine didn't have the power to subpoena ...

Both require money, too, and government may be better suited than media companies to provide it for now.

"I didn't leave journalism easily and I'll always think of myself as a reporter, with a notepad tucked in his back pocket and a lot of unanswered questions," Frantz told Politico last month. But even if Frantz views himself as a reporter, he's no longer working for the Newhouse, Sulzberger or Chandler families. Instead, a Democratic politician signs the paychecks.

Frantz isn't alone in downplaying the partisan aspect of his new job. Maybe it's based on a lifetime of nonpartisan conditioning, but many of the reporters who've made the leap to government seem hesitant to admit that they're no longer impartial observers.


Oh sure, yewbetcha, it's a real struggle for them ...

"This is a Democratic administration; we're obviously on that side of the aisle, but I don't see this as a partisan job at all," Carney told the Times a couple weeks back.

Carney told the Times that he had "an affinity" with Biden and Obama, but that it didn't influence his coverage at the newsweekly. Time staffers have told Politico that they could never tell Carney's politics during the 2008 race. "I didn't even know Jay was a Democrat," Time's Joe Klein said.

But does that mean Carney would have been just as eager to take a job as press secretary for Vice President Sarah Palin?

Currently traveling with Biden, Carney declined to be interviewed.

For Bozell, the ease of the transition is telling. "If you are in journalism, and you can so easily fit in the world of politics, it tells you something," Bozell said, "that you were not that detached from it when you were in journalism."

Perhaps proving Bozell's point, journalists say that there used to be more stigma attached when a reporter crossed over to cover someone he's covered. Now, they say, it's hard to consider a colleague a sell-out when the alternative to a government job could be the unemployment line.

Al Hunt, the executive Washington editor for Bloomberg News, said that making the switch used to be a "very weighty" decision -- and that it's not anymore. "It's a sad commentary on the state of the business," Hunt said, adding that people have "got to put food on the table."

He acknowledged that journalists weren't exactly flocking to government work when George W. Bush took office in 2001, but he said that the industry factors were different then. No one was seriously predicting in February 2001 that large cities in the United States might be without daily newspapers by the time the year was out.

They're making those kinds of predictions now. And Hunt says those economic fears -- rather than an ideological bias -- are driving the decisions journalists are making. "If you can't find a job in journalism and you live in Washington, the only option is a government job, and the government is dominated by Democrats," he said. "That's less ideological than it is situational."
Posted by: GolfBravoUSMC || 02/18/2009 13:33 || Comments || Link || E-Mail|| [6492 views] Top|| File under:
Home Front: WoT
TSA moves ones step closer to cavity searches.
WASHINGTON -- For the first time, some airline passengers will skip metal detectors and instead be screened by body scanning machines that look through clothing for hidden weapons, the Transportation Security Administration said Tuesday.

An experimental program that begins today at Tulsa International Airport will test whether the $170,000 body scanners could replace $10,000 metal detectors that have screened airline passengers since 1973. Airports in San Francisco, Las Vegas, Miami, Albuquerque and Salt Lake City will join the test in the next two months, TSA spokesman Christopher White said.

The scanners aim to close a loophole by finding non-metallic weapons such as plastic and liquid explosives, which the TSA considers a major threat. The machines raise privacy concerns because their images reveal outlines of private body parts.

"We're getting closer and closer to a required strip-search to board an airplane," said Barry Steinhardt of the American Civil Liberties Union.

Privacy advocate Melissa Ngo fears that passengers won't understand that the scanners take vivid images that screeners take vivid images that screeners view.

White said each scanner has explanatory signs on how the machines work and posters showing the image they create.

Passengers at the test airports will be instructed to go through the new scanners. Anyone who doesn't want to go through will be allowed to refuse and instead go through a metal detector and receive a pat-down, White said.

People in the scanner will stand with their arms raised and their face will be blurred out in the metallic-looking image on a nearby screen. TSA screeners view the images from inside a closed room near a checkpoint and immediately delete them.

"We've struck a very good balance between security and privacy," White said.


Christopher Bidwell, security chief at the Airports Council International trade group, said the scanner "really does not reveal as much as some people might think."


But will it reveal a CT and/or VPL.


The scanners aim to address problems exposed by government probes in which covert agents got liquid explosives and detonators through airport checkpoints. A 2005 Homeland Security report urged better checkpoint technology.

Security analyst Bruce Schneier, a frequent critic of the TSA, said the scanners should improve security but warned that they take longer than metal detectors -- 30 seconds vs. about 15 seconds per passenger. "There will be pressure to do the screening faster, which will be sloppier," Schneier said.

The scanners bounce harmless "millimeter waves" off passengers' bodies and use no radiation.

The TSA has done preliminary tests of the scanner on passengers who had just passed through metal detectors. Those tests found that the machines excel at finding hidden objects, White said.

Based on the results of the latest test, the TSA will decide at an undetermined date whether to use more body scanners in place of metal detectors.
Posted by: GolfBravoUSMC || 02/18/2009 15:54 || Comments || Link || E-Mail|| [6489 views] Top|| File under:
Home Front Economy
Greenspan backs bank nationalisation
The US government may have to nationalise some banks on a temporary basis to fix the financial system and restore the flow of credit, Alan Greenspan, the former Federal Reserve chairman, has told the Financial Times.

In an interview, Mr Greenspan, who for decades was regarded as the high priest of laisser-faire capitalism, said nationalisation could be the least bad option left for policymakers.

"It may be necessary to temporarily nationalise some banks in order to facilitate a swift and orderly restructuring," he said. "I understand that once in a hundred years this is what you do."

Mr Greenspan's comments capped a frenetic day in which policymakers across the political spectrum appeared to be moving towards accepting some form of bank nationalisation.

"We should be focusing on what works," Lindsey Graham, a Republican senator from South Carolina, told the FT. "We cannot keep pouring good money after bad." He added, "If nationalisation is what works, then we should do it."

Speaking to the FT ahead of a speech to the Economic Club of New York on Tuesday, Mr Greenspan said that "in some cases, the least bad solution is for the government to take temporary control" of troubled banks either through the Federal Deposit Insurance Corporation or some other mechanism.

The former Fed chairman said temporary government ownership would "allow the government to transfer toxic assets to a bad bank without the problem of how to price them."

But he cautioned that holders of senior debt – bonds that would be paid off before other claims – might have to be protected even in the event of nationalisation.

"You would have to be very careful about imposing any loss on senior creditors of any bank taken under government control because it could impact the senior debt of all other banks," he said. "This is a credit crisis and it is essential to preserve an anchor for the financing of the system. That anchor is the senior debt."

Mr Greenspan's comments came as President Barack Obama signed into law the $787bn fiscal stimulus in Denver, Colorado. Mr Obama will announce on Wednesday a $50bn programme for home foreclosure relief in Phoenix, Arizona. Meanwhile, the White House was working last night on the latest phase of the bailout for two of the big three US carmakers.

In his speech after signing the stimulus, which he called the "most sweeping recovery package in our history", Mr Obama set out a vertiginous timetable of federal decisions in the coming weeks that included fixing the US banking system, submission next week of the 2009 budget and a bipartisan White House meeting to address longer-term fiscal discipline.

"We need to end a culture where we ignore problems until they become full-blown crises," said Mr Obama. "Today does not mark the end of our economic troubles… but it does mark the beginning of the end."

Posted by: GolfBravoUSMC || 02/18/2009 16:31 || Comments || Link || E-Mail|| [6473 views] Top|| File under:
Home Front Economy
Obama to unveil $75 $400 billion mortgage relief plan
President Barack Obama's plan to tackle the foreclosure crisis will spend $75 billion in an effort to prevent up to 9 million Americans from losing their homes.

In tandem, the Treasury Department said it would double the size of its lifeline to Fannie Mae and Freddie Mac. The government, which seized the mortgage finance companies last fall, said Wednesday it would absorb up to $200 billion in losses at each company.

The plan, which Obama is releasing later Wednesday, is more ambitious than initially expected -- and more expensive. It aims to aid borrowers who owe more on their mortgages than their homes are currently worth, and borrowers who are on the verge of foreclosure.

The initiative is designed to help up to 5 million borrowers refinance, and provides incentive payments to mortgage lenders in an effort to help up to 4 million borrowers on the verge of foreclosure.

"All of us are paying a price for this home mortgage crisis," Obama says in a prepared text of remarks scheduled shortly after 12 noon EST Wednesday at a Phoenix area high school.

Headlining the plan was a $75 billion Homeowner Stability Initiative, under which would provide incentives to lenders to cut monthly mortgage payments to sustainable levels. It defines this at no more than 31 percent of a homeowners income.

Another key component: a new program aimed at helping homeowners said to be "under water" -- with dwellings whose value have sunk below the principal still owing on their mortgages. Such mortgages have traditionally been almost impossible to refinance. But the White House said its program will help 4 to 5 million families do just that.

Of the nearly 52 million U.S. homeowners with a mortgage, about 13.8 million, or nearly 27 percent, owe more on their mortgage than their house is now worth, according to Moody's Economy.com
...
Posted by: ed || 02/18/2009 10:46 || Comments || Link || E-Mail|| [6474 views] Top|| File under:
California, Foreclosure Central
It has taken Susan Erb just three years to see the value of her Merced, California, home plunge by more than half to $350,000. Next month, her mortgage payment jumps 20 percent to $3,321 and she knows she can't afford it. Her bank won't rework the loan unless she stops paying altogether.

"Now I know how people feel when I go knocking on their door," said Erb, 53, a real estate agent who works for a company that notifies residents in foreclosed properties that they must vacate. "I'm in their shoes."

Merced, the epicenter of the U.S. foreclosure crisis, demonstrates the steep challenges President Barack Obama will face in trying to stem defaults. One in 59 housing units in the Merced metropolitan area received a foreclosure filing in January, the highest rate in the U.S., according to RealtyTrac Inc., an Irvine, California-based seller of default data. For- sale signs are everywhere and a building boom fueled by subprime mortgages has been brought to a standstill. Just 18 construction permits were issued last year. In 2005, there were 1,427.

"We're ground zero," said Merced Mayor Ellie Wooten, 75. The city, population 81,000, had an unemployment rate of 15.5 percent in December, "and it's going to get worse," she said.

$75 Billion Plan

Obama is scheduled today to unveil a series of measures in Phoenix to reduce record home foreclosures and halt the erosion of property values. The administration is seeking to help as many as 9 million people restructure or refinance their mortgages.

The program will use $75 billion to bring down interest rates and encourage loan modifications, the Treasury Department said in a statement. The department also said it would double the amount of stock purchases of Fannie Mae and Freddie Mac to as much as $200 billion of each company.

The measures come amid a worsening economy and plunging home values that have put 17.6 percent of mortgage holders underwater, or owing more than their property is worth, Seattle-based Zillow.com said Feb. 3.

Modifying loans and reducing principal may not be enough to keep people in their homes and fix the housing market, said Ethan Harris, co-head of U.S. economics research for Barclays Capital Inc. in New York, in an interview.

"There's a chunk of these loans that are unsustainable, where people have gotten divorced or lost their jobs, or the loans were way beyond the borrowers' capability to pay in the first place," said Harris. "A lot of the loans were not designed to be repaid, they were designed to be refinanced. That works only when housing prices are going up."

Bad Loans

The "sheer volume of bad loans" is also a challenge, said Harris. "Getting the process going is very tough to do with such volume, even when it's in everybody's best interests."

U.S. homeowners lost an estimated $3.3 trillion in house value last year, real estate valuation service Zillow said. In California, the state with the most foreclosure filings, the share of underwater owners will rise to a third of all mortgage holders by the end of the year, according to data provider First American LoanPerformance of Santa Ana, California.

Merced, located about 110 miles southeast of San Francisco in California's agricultural Central Valley, became a housing boom town in the early part of the decade as buyers with subprime loans sought affordable property within commuting distance of Bay Area job centers, said Jeff Michael of the University of the Pacific's Eberhardt School of Business in Stockton.

Median home prices in Merced rose from $150,000 in January 2002 to a peak $382,750 in December 2005, according to MDA DataQuick, a San Diego-based property research firm. In December 2008, the median stood at $120,500, down 52 percent from a year earlier, as four out of five resales involved properties that had been foreclosed on in the prior 12 months.

Subprime Loans

"There were a lot of young families and first-time buyers with not a particularly high income, so it was perfect ground for subprime lending," said Michael, who directs the school's business forecasting center. "You had people streaming in from the Bay Area. This was their chance to get in."

Many of the people coming to town were immigrants priced out of other parts of California. About 17 percent of Merced's population is of Laotian descent and 52 percent is Hispanic, city spokesman Mike Conway said.

Homebuilders constructed subdivisions to the north, west and east of the downtown, and today "no area is untouched" by the foreclosure crisis, said Brad Grant, city finance director.

Merced's general fund revenue, mostly from property and sales taxes, will drop 12 percent to $38.6 million for the fiscal year ending June 30, and will probably decline a further 7 percent next year, Grant said. The city won't fill 35 jobs and department managers are to cut budgets by 12 percent.

Job Losses

Bankrupt retailers including Mervyn's LLC, Circuit City Stores Inc. and Linens 'n Things Inc. have cut almost 200 jobs in town, and Quebecor Inc. may close its Merced printing plant and fire about 100 workers, Wooten said.

Rina Serrano, 35, an after-school program supervisor for the Merced County Office of Education, may lose her job next year due to budget cuts. The value of her house, built by Calabasas, California-based Ryland Group Inc. in the Bellevue Ranch development, fell by at least a third since she purchased it in 2007. Her husband's cabinetmaking business is down by half.

"Nobody has given us any options, but my feeling is there should be some assistance," said Serrano, 35, a mother of four. The couple took out a 30-year fixed loan and aren't behind on payments but they are underwater by about $70,000.

Speculators helped drive up Merced prices during the boom, said Greg Parle, co-owner of the Branding Iron steak house on Main Street, not far from a historic courthouse built in 1875, three years after the city was established.

'Tremendous Wave'

"We had a tremendous wave of Bay Area people coming through, and they were rolling houses," Parle said. "You couldn't touch a two-bedroom condo for less than $600,000 there. But you could buy a three-bedroom house for $250,000 here."

The Obama plan probably can't help Merced residents Bountay and Khamtanh Rattanavongsa, who walked away from their adjustable-rate home loan last year and were foreclosed upon after monthly payments jumped to $3,500 from $1,800.

They're now renting a Bellevue Ranch house constructed by Kimball Hill Homes, the Rolling Meadows, Illinois-based homebuilder that filed for Chapter 11 bankruptcy protection in December. Across the street, wooden frames of partially built two-story homes, with no windows or doors, are clustered in a former cattle pasture.

Khamtanh, 63, a retired school aide, came to the U.S. from Laos in 1978 with her husband, 60, who works as a custodian. Their son lives with them and helps pay the $1,500 rent.

"I loved my house, I never thought I'd lose it," Rattanavongsa said. "Now I have no credit. I've got nothing."
Posted by: GolfBravoUSMC || 02/18/2009 10:05 || Comments || Link || E-Mail|| [6475 views] Top|| File under:
Magazine Ad $ down, Time -47.7%, Newsweek -37.6% , Guns & Ammo +7.6%
MAGAZINES are generally seen as good early warning signs for economic downturns. The thinking is that corporations would rather cut back on ads before they actually have to start cutting back on people.

If that thinking holds, we're in for a long and deep recession.

Tomorrow, Media Industry Newsletter is releasing its report on the first quarter of 2009 and it will show ad pages have tumbled a numbing 21.5 percent for monthlies in the period compared with the first quarter of 2008. (MIN gets early numbers because the March issues are starting to hit newsstands.)

In comparison, in the first quarter of 2008 magazines had just gone negative, dropping 4.6 percent after racking up small gains for most of 2007. Ad pages have now been falling for five straight quarters, MIN reports.

What is most upsetting in the latest wipeout is that virtually no category of magazine is spared. "Never have there been advertising performances so weak that just 13 out of the 160 monthlies are up through the first quarter," MIN reported.

Newsweeklies are decimated. Time is down 47.7 percent through its Feb. 16 issue and Newsweek is down 37.6 percent through the same period. Not surprisingly business/finance titles are bleeding: BusinessWeek is off 34.8 percent; Forbes is down 33.1 percent and Fortune is 24.9 percent below last year.

So what's looking good? Guns & Ammo is up 7.4 percent.

Sexy women? It depends. Penthouse is up 12.3 percent but rival Playboy is down 22.1 percent in ad pages. The red hot Sports Illustrated Swimsuit Issue, which hit newsstands last week, dwarfs both of them with 203 ad pages, but that's down 28.8 percent from a year ago when it had 285 ad pages. SI reports its online traffic has tripled versus 2008.

General car books are getting hammered as expected with Automobile, Road & Track and Motor Trend all down more than 30 percent, but not everything requiring fuel is sputtering. A few specialized pursuits are making it. Motorcylist is up 9.4 percent and Sport Truck is up 3.3 percent.

One potentially encouraging sign: kids and family seem to be getting more attention. Family Circle is up 5.4 percent, National Geographic Kids is up 1.9 percent while Sports Illustrated Kids is up 29.6 percent.

Posted by: GolfBravoUSMC || 02/18/2009 04:20 || Comments || Link || E-Mail|| [6469 views] Top|| File under:
Oil Trades Below $35
Feb. 18 (Bloomberg) -- Crude oil traded below $35 a barrel in New York on speculation that U.S. stockpiles climbed for the 19th time in 21 weeks amid a drop in demand because of the global economic contraction.

An Energy Department report tomorrow will probably show U.S. crude-oil inventories rose 3.2 million barrels last week, according to the median of 11 analyst responses in a Bloomberg News survey. The Reuters/Jefferies CRB Index of 19 commodities prices fell yesterday to 203.25, the lowest since June 21, 2002, and has slipped 11 percent this year.

Crude oil for March delivery was at $34.96 a barrel, up 3 cents, in electronic trading at 9:31 a.m. Singapore time on the New York Mercantile Exchange. In New York yesterday, futures fell $2.58, or 6.9 percent, to settle at $34.93 a barrel, the biggest decline since Jan. 27. Prices are down 22 percent this year.

The March contract expires on Feb. 20. The more active April contract was at $38.38 a barrel, down 16 cents, at 9:33 a.m. Singapore time.

Manufacturing in New York declined in February at the fastest pace on record, and Japan's economy shrank in the fourth quarter at an annualized rate of 12.7 percent, the most severe contraction since 1974, government reports showed over the past two days.

Prices for oil to be delivered in future months are higher than for earlier ones, a situation known as contango, allowing buyers to profit from hoarding oil. The price of oil for delivery in April is $3.61 a barrel higher than for March. December futures are up $13.87 from the front month.

The build in supplies at Cushing, Oklahoma, where West Texas Intermediate, the U.S. benchmark grade, is stored, has contributed to the contango. Inventories there climbed 1.7 percent to 34.9 million barrels last week, the Energy Department said on Feb. 11. It was the highest since at least April 2004, when the department began keeping records for the location.

Gasoline stockpiles probably declined 300,000 barrels in the week ended Feb. 13, the survey showed. Supplies of distillate fuel, a category that includes heating oil and diesel, probably dropped 1.5 million barrels. Gasoline futures for March delivery were at $1.11 a gallon, down 18 cents, at 9:10 a.m. Singapore time. The contract yesterday fell 9.45 cents, or 7.8 percent, to $1.1118 a gallon yesterday in New York, the lowest settlement since Jan. 27

Brent crude oil for April settlement was at $40.55 a barrel, up 20 cents, at 9:22 a.m. Singapore time on London's ICE Futures Europe exchange. It declined yesterday $2.25, or 5.2 percent, to end the session at $41.03 a barrel, the lowest since Dec. 30.


Brent crude is a better marker than West Texas, according to recent reports, since the latter can't be pumped to all the refineries in our country.
Posted by: Steve White || 02/18/2009 00:00 || Comments || Link || E-Mail|| [6471 views] Top|| File under:
Home Front: Culture Wars
Jury: Rancher didn't violate illegal immigrants' rights
TUCSON, Ariz. — A federal jury found Tuesday that a southern Arizona rancher didn't violate the civil rights of a group of illegal immigrants who said he detained them at gunpoint in 2004. The eight-member civil jury also found Roger Barnett wasn't liable on claims of battery and false imprisonment.

But the jury did find him liable on four claims of assault and four claims of infliction of emotional distress and ordered Barnett to pay $77,804 in damages — $60,000 of which were punitive.

Barnett declined to comment afterward, but one of his attorneys, David Hardy, said the plaintiffs lost on the bulk of their claims and that Barnett has a good basis for appeal on the two counts on which he lost. "They won a fraction of the damages they were seeking," Hardy said.

All six plaintiffs are citizens of Mexico, five of whom are living in the United States with visa applications pending, and the sixth resides in Mexico but was allowed into the U.S. for the trial, said Nina Perales, an attorney with the Mexican American Legal Defense and Educational Fund. She declined to say where in the U.S. they're residing.

Perales called the outcome "a resounding victory that sends a message that vigilante violence against immigrants will not be tolerated."


Sorta like how the Battle of Santa Cruz was a resounding victory for Santa Anna ...

David Urias, attorney for the plaintiffs, said, "Obviously we are disappointed with some aspects of the verdict. But I think that overall this was a victory for the plaintiffs."

For years, Arizona has been the busiest point along the Mexican border for illegal immigrants entering the United States. For more than a decade, Barnett has been a controversial figure in southern Arizona. He's known for aggressively patrolling his ranch property and along highways and roads in the area, often with his wife and brothers, on the lookout for illegal immigrants.

The plaintiffs alleged that Barnett threatened them with his dog and told them he would shoot anyone who tried to escape.


You were on the man's property. And you and your mates are rather nasty. I think I'd keep my shotgun on you myself ...

Barnett's lawyers argued that his land was inundated with illegal immigrants who left trash on his property, damaged his water supply and harmed his cattle.

Barnett's wife and a brother were dismissed as defendants; in addition, 10 more people initially named as plaintiffs were dropped from the proceedings.

Barnett has been known to wear a holstered 9-mm pistol on his hip and upon coming across groups of migrants, to flash a blue and gold badge resembling that of the highway patrol, with the wording "Barnett Ranch Patrol. Cochise County. State of Arizona."

The Barnetts detain and turn over those whom they encounter to the U.S. Border Patrol. In 2006, Barnett estimated that he had detained more than 10,000 illegal immigrants in 10 years.

His actions have resulted in formal complaints from the Mexican government against what it considers vigilante actions, and in several other lawsuits, including one stemming from an October 2004 incident. In that case, a jury awarded a family of Mexican-Americans on a hunting trip $100,000 in damages, later upheld by the Arizona Supreme Court.

Barnett's 22,000-acre ranch, about five miles north of the Mexican border, includes private and federal lease holdings in addition to nearly 14,000 acres of state-leased land.
Posted by: Steve White || 02/18/2009 00:00 || Comments || Link || E-Mail|| [6471 views] Top|| File under:
Who's in the News
64
[untagged]
8
Govt of Pakistan
3
Govt of Iran
2
TTP
2
al-Qaeda
2
TNSM
1
Govt of Sudan
1
Govt of Syria
1
Jamaat-e-Islami
1
Lashkar e-Taiba
1
Palestinian Authority
1
Taliban
1
al-Qaeda in Pakistan
1
al-Qaeda in Yemen
Bookmark
E-Mail Me
The Classics
The O Club
Rantburg Store
The Bloids
The Never-ending Story
Thugburg
Gulf War I
The Way We Were
Bio
Merry-Go-Blog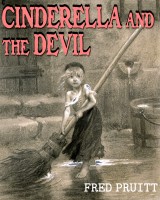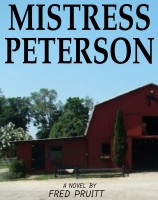 On Sale now!


A multi-volume chronology and reference guide set detailing three years of the Mexican Drug War between 2010 and 2012.

Rantburg.com and borderlandbeat.com correspondent and author Chris Covert presents his first non-fiction work detailing the drug and gang related violence in Mexico.

Chris gives us Mexican press dispatches of drug and gang war violence over three years, presented in a multi volume set intended to chronicle the death, violence and mayhem which has dominated Mexico for six years.
Click here for more information


Meet the Mods
In no particular order...


Steve White
Seafarious
Pappy
lotp
Scooter McGruder
john frum
tu3031
badanov
sherry
ryuge
GolfBravoUSMC
Bright Pebbles
trailing wife
Gloria
Fred
Besoeker
Glenmore
Frank G
3dc
Skidmark
Alaska Paul



Better than the average link...



Rantburg was assembled from recycled algorithms in the United States of America. No trees were destroyed in the production of this weblog. We did hurt some, though. Sorry.
52.23.219.12

Help keep the Burg running! Paypal: