-Lurid Crime Tales-
Manhunt: Accused Financier Scammer Stanford Missing
Texas financier R. Allen Stanford is accused of cheating 50,000 customers out of $8 billion dollars but despite raids Tuesday of his financial empire in Houston, Memphis, and Tupelo, Miss., federal authorities say they do not know the current whereabouts of the CEO.


No kidding. $8 billion and change and he disappeared? I'm shocked, shocked ...

The Securities Exchange Commission alleges Stanford ran a fraud promising investors impossible returns, much like Bernard Madoff's $50 billion alleged Ponzi scheme.

Investigators Tuesday shut down and froze the assets of three of the companies Stanford controls and they say the case could grow to be as big as the Madoff scandal. Like Madoff's clients, Stanford's investors are in shock. But in addition to angry clients, Stanford, like Madoff, has many friends in Washington.

Stanford's business is headquartered on the Caribbean island of Antigua. In the last decade, Stanford and his companies have spent more than $7 million on lobbyists and campaign contributions in efforts to loosen regulation of offshore banks.

Among the top recipients: Senator Bill Nelson (D-Fla.), Congressman Pete Sessions (R-Texas), Sen. John McCain (R-Ariz.), Senator Chris Dodd (D-Conn.) and Senator John Cornyn (R-Texas), one of the members who took a trip to Antigua where he was entertained by Stanford. Sen Cornyn's office has said the trip "was strictly a fact-finding trip," and at the time, "there was nothing untoward or unseemly" about Stanford Financial.
Posted by: Steve White || 02/18/2009 14:22 || Comments || Link || E-Mail|| [6493 views] Top|| File under:
Obama's Free Money Web Site
- pay off family debt

- consolidate debt

- provide mortgage help to deal with the forclosure crisis

- purchase a new home

- start a new business or assist with an existing business

- pay off student loans or assist new students with obtaining a degree and giving government aid

- If there is a bill out there that needs to be paid there may be funding now available that will be able to cover it.

REST ASSURED! YOU WILL NOT HAVE TO PAY FOR ANYTHING! (Fine Print? ...but it will have to be paid for by all the generations that follow, "as these sins will be visited upon your children, even unto the 4th generation".)
Posted by: Fester Fliter1319 || 02/18/2009 00:00 || Comments || Link || E-Mail|| [6484 views] Top|| File under:
Despite tearful plea, ex-Ald. Troutman gets 4 years
Former Ald. Arenda Troutman was sentenced to four years in prison today for mail and tax fraud. Troutman admitted that for several years she had solicited cash from developers to back their projects in her South Side ward. The sentence was handed down after Troutman tearfully told the judge that she's not "a monster" as portrayed by prosecutors who said she accepted bribes and fraternized with gang members.


Nope. She's just a Chicago alderman...


She asked for leniency so she could remain with her three sons. "This society is real cruel to young black boys who don't have instruction and guidance," she said. "They'll get swallowed up in the belly of the beast."


And what instruction and guidance would you offer them, Arenda? Don't get caught?


U.S. District Judge Ruben Castillo said he believed that Troutman is a good mother to her sons and a good daughter to her ailing mother but described her as "a walking contradiction." He noted that Troutman had once worked with the late Chicago Mayor Harold Washington but wouldn't be joining him in the local political Hall of Fame. "Instead you join the Hall of Shame of politicians who sold their offices," Castillo said.



"Even by Chicago standards, it's no small crime," Alesia said.

Assistant U.S. Atty. Joseph Alesia called Troutman's conduct "a five-year crime spree." In some instances she blocked low-income housing because no one involved would pay her a bribe, he said. "Even by Chicago standards, it's no small crime," Alesia said.

Troutman's lawyer, Michael Gillespie, said she accepted full responsibility. "She is terribly humbled and saddened by what she has done to constituents in her ward," he said.


Not enough to do her time quietly ...


The former alderwoman had about 30 supporters in the courtroom. Moments after the judge handed down the prison sentence, Troutman was seated at defense table with supporters huddled around her in what appeared to be a prayer circle. She remained free on bail pending appeal.

After she was charged with corruption in early 2007, Troutman, the alderman of the 20th Ward, defiantly denied wrongdoing and suggested she had been targeted for political reasons. "Folk in my community understand there can be false allegations when there is someone who is the voice of the people," Troutman told the Tribune at the time. But in August a subdued Troutman admitted that prosecutors had been right after all and that for several years she had solicited cash from developers to back projects in her ward.

Troutman is the 12th Chicago alderman convicted of wrongdoing in the last 20 years, but the first since Percy Giles (37th) in 1999.
Posted by: Fred || 02/18/2009 00:00 || Comments || Link || E-Mail|| [6476 views] Top|| File under:
Home Front: Politix
Stanford gave big to Dems
The Texas financier accused by the Securities and Exchange Commission Tuesday of "massive ongoing fraud" was a generous political donor who gave more heavily to Democrats. Since 2000, R. Allen Stanford, the chief of the Stanford Financial Group in Houston, his wife and company gave $2.2 million in political contributions -- $1.7 million to Democratic candidates and committees -- according to Federal Election Commission records.
Posted by: Fred || 02/18/2009 00:00 || Comments || Link || E-Mail|| [6467 views] Top|| File under:
Burris tried to raise funds for Blagojevich
U.S. Sen. Roland Burris now acknowledges attempting to raise money for ousted Gov. Rod Blagojevich - an explosive twist in his ever-changing story on how he landed a coveted Senate appointment from the man accused of trying to sell the seat.


Look surprised now. C'mon, you can do it.

This is Chicago. We'll learn tomorrow that he offered up a family member ...

Burris made the admission to reporters on Monday, after releasing an affidavit over the weekend saying he had more contact with Blagojevich aides about the Senate seat than he had described under oath to the state House panel that recommended Blagojevich's impeachment. The Democrat also said in the affidavit, but not before the panel, that the governor's brother asked him for fundraising help.

Though Burris insists he never raised money for Blagojevich while the governor was considering whom to appoint to the seat President Barack Obama vacated, the revelation that he had attempted to do so is likely to increase calls for Burris' resignation and an investigation into whether he committed perjury before the panel. Illinois Democrats have forwarded documents related to Burris' testimony to a county prosecutor for review.

Burris would not answer questions Tuesday in Peoria about his attempts to raise funds for Blagojevich, but said he didn't do anything wrong and encouraged officials to look into the matter.

"I welcome the opportunity to go before any and all investigative bodies, including those referred by Illinois Attorney General Lisa Madigan and the Senate ethics committee to answer any questions they have," he told reporters Tuesday.


Burris has never been known for his political acumen. He's basically a dummy who got where he got by being a good machine man. The Dhimmicrats have to be worried that he's going to get hammered in the 2010 election. His ties to Blago, his foot in mouth problem, and the fact that he's a scumbag Chicago pol will do him in unless the Pubs nominate a guy with sealed divorce records.
Posted by: Fred || 02/18/2009 00:00 || Comments || Link || E-Mail|| [6466 views] Top|| File under:
Waxman Wants Control of Internet Content
The House Energy and Commerce Committee is also looking at how it can put in place policies that would allow it greater oversight of the Internet. "Internet radio is becoming a big deal, and we're seeing that some web sites are able to control traffic and information, while other sites that may be of interest or use to citizens get limited traffic because of the way the people search and look for information," says on committee staffer. "We're at very early stages on this, but the chairman has made it clear that oversight of the Internet is one of his top priorities."



We want to get alternative views on radio and TV, but we also want to makes sure those alternative views are read, heard and seen online, which is becoming increasingly video and audio driven.

"This isn't just about Limbaugh or a local radio host most of us haven't heard about," says Democrat committee member. "The FCC and state and local governments also have oversight over the Internet lines and the cable and telecom companies that operate them. We want to get alternative views on radio and TV, but we also want to makes sure those alternative views are read, heard and seen online, which is becoming increasingly video and audio driven. Thanks to the stimulus package, we've established that broadband networks -- the Internet -- are critical, national infrastructure. We think that gives us an opening to look at what runs over that critical infrastructure."

Also involved in "brainstorming" on "Fairness Doctrine and online monitoring has been the Center for American Progress, a liberal think tank, which has published studies pressing for the Fairness Doctrine, as well as the radical MoveOn.org, which has been speaking to committee staff about policies that would allow them to use their five to six million person database to mobilize complaints against radio, TV or online entities they perceive to be limiting free speech or limiting opinion.
Posted by: Fred || 02/18/2009 00:00 || Comments || Link || E-Mail|| [6471 views] Top|| File under:
B.O. signs stimulus bill without bothering to read it
We've all been taught never to sign any document we haven't read. But that doesn't apply to the economic stimulus bill President Obama is signing today in Denver.

At 1,079 pages, the legislation hardly qualifies as a quick read. Sure, President Obama has a good idea of what's in the bill, but he hasn't read it page for page, which is not unusual. Rarely, if ever, does a president read a lengthy bill in its entirety before signing it into law.

So how does Mr. Obama know it's okay to sign? "He has a team of the best legislative and economic experts in the country who advise him," says White House Deputy Press Secretary Bill Burton.


Yeah. That's what worries us...


But mistakes do happen. Last May, Congress had to re-vote on the 1,768-page Farm Bill because 34 pages were missing from the version originally enacted into law.

If you want to read the stimulus bill for yourself, it's on the web at the Library of Congress website. Type in the bill's number: H.R. 1. The bill is even longer on the web — because it has about 670 pages of material that was struck out and replaced. Or you can print a copy. It might make a nice belated Valentine's Day for someone. Or not.
Posted by: Fred || 02/18/2009 00:00 || Comments || Link || E-Mail|| [6465 views] Top|| File under:
Replacing Michelle Obama
At the top right hand corner of Page 17 of the New York Post of January 24th, 2009, was a short column entitled; "Replacing Michelle; in the National Review, The Week" column.

I found this interesting, so here it is, word for word, as it appeared two days ago......

"Some employees are simply irreplaceable. Take Michelle Obama: The University of Chicago Medical center hired her in 2002 to run "programs for community relations, neighborhood outreach, volunteer recruitment, staff diversity and minority contracting."

In 2005 the hospital raised her salary from $120,000 to $317,000 - nearly twice what her husband made as a Senator.

Way to network Michelle!

Oh did we mention that her husband had just become a US Senator? He sure had. Requested a $1 Million earmark for the UC Medical Center, in fact.

But now that Mrs Obama has resigned, the hospital says her position will remain unfilled. How can that be, if the work she did was vital enough to be worth $317,000?


Cuz it made them about 700 grand in Uncle Sugar's money...



Posted by: Besoeker || 02/18/2009 00:00 || Comments || Link || E-Mail|| [6505 views] Top|| File under:
Home Front: WoT
Murtha backs tanker split between Boeing, Airbus
EVERETT, Wash., Feb 16 (Reuters) - The chairman of the U.S. House of Representatives' appropriations subcommittee on defense renewed a call on Monday for the Pentagon to consider splitting a $35 billion aerial refueling tanker contract between Boeing Co and a rival team of EADS and Northrop Grumman Corp. The call, by Pennsylvania Democratic Rep. John Murtha, is a direct challenge to the Pentagon, which has been adamant that contracting only one supplier would be the cheapest for U.S. taxpayers.

It is the latest twist in an almost decade-long saga of deciding who should build tankers to refuel U.S. jet fighters and supply U.S. forces around the world.

"I'm trying to figure out a way to convince the secretary of defense to at least look at two airplanes, or both of them," said Murtha, after a tour of Boeing's widebody aircraft plant in Everett, north of Seattle. "My decision is not where the contract goes, but to come up with the money to pay for the contract once the Air Force makes a decision," said Murtha. "We are trying to come up with ways to get the military to make a decision earlier."

Attempts to start building replacements for the aging U.S. tanker fleet have been bogged down since 2001, when the Air Force hatched a plan to lease and then buy tankers from Boeing, which was subsequently derailed by a procurement scandal. The Northrop/EADS team won the contract last year, but the Government Accountability Office later found errors in the award after a protest by Boeing.

The Pentagon is now looking to start a new competition for the contract this year with an award in early 2010. So far, both Defense Secretary Robert Gates and undersecretary of defense for acquisition John Young have both come out publicly in favor of a single-source tanker.
Posted by: Steve White || 02/18/2009 14:16 || Comments || Link || E-Mail|| [6468 views] Top|| File under:
Home Front: Culture Wars
Holder: US is nation of cowards on racial matters
WASHINGTON (AP) - Attorney General Eric Holder described the United States Wednesday as a nation of cowards on matters of race, saying most Americans avoid discussing unresolved racial issues.


Usually because when we do there's someone in the crowd who starts screaming and calling people names. That does rather tend to inhibit deep conversation.

In a speech to Justice Department employees marking Black History Month, Holder said the workplace is largely integrated but Americans still self-segregate on the weekends and in their private lives. "Though this nation has proudly thought of itself as an ethnic melting pot, in things racial we have always been and continue to be, in too many ways, essentially a nation of cowards," said Holder, nation's first black attorney general.

Race issues continue to be a topic of political discussion, Holder said, but "we, as average Americans, simply do not talk enough with each other about race."


He doesn't want us to talk about race. He wants us to do as we're told. There's a difference ...

He urged people of all races to use Black History Month as a chance for frank talk about & blah blah blah.
Posted by: newc || 02/18/2009 12:58 || Comments || Link || E-Mail|| [6488 views] Top|| File under:
Castration off table, Scalping of Pell Grant students is Jesse's concern.
ESSENCE.com asked the civil rights leader and founder of the Rainbow PUSH Coalition, Inc. to pen an "open letter to President Barack Obama." With the passion Jackson is known for, he asks the nation's first Black President to carefully examine important policies including those relating to the economy, education and Voting Rights Act.


Dear Mr. President:

What a joy and relief it is to be able to salute you as President Obama. Congratulations on a magnificently run campaign. Your discipline, vision, strength and courage will take America and the world a long way. Now that we have made it through the courtship of the primary season, the engagement party in Grant Park on November 4th, and the wedding on January 20th, we're entering into marriage--the final stage, one that is full of challenges.

It's high noon in our politics, where hope abounds. But it is midnight in our economics. But we have hope that the darkness will lead to a new light that will shine even brighter. We are in a time of the worst economic crisis of the last half century, and amid expanding wars and conflicts in Iraq, the Middle East and Africa. The two great themes of ending poverty at home and unnecessary wars abroad must dominate our priorities.

We need an economic stimulus. We also need equal protection under the law, which we've never had. Those who have been dealt the most inequality deserve targeted stimulation. Our character is measured, as you mentioned in your Inauguration speech, by how we treat the least of these. The least of these are gripped in poverty, high infant mortality, less access to capital, first-class jails and second-class schools, the highest victims of home foreclosures. They need targeted job creation and job training to offset targeted discrimination and denial leading to structural inequality. They need to be able to restructure and modify their loans, real foreclosure relief to save their homes.

Mr. President, I applaud your recent proposals to recommit our nation to education and invest in our most valuable asset, our youth. As you do, I'd like you to consider the RainbowPush Education Stimulus Plan, a simple yet sweeping plan to help families finance college costs that are steadily putting higher education out of the reach of most Americans. I propose that students holding and applying for college loans should be offered interest rates that do not exceed 1 percent--the same favorable terms that are being offered to large banks by the federal government. It's simply a matter of fairness.

Currently, students are generally forced to borrow loans with interest rates that range from 4 to 8 percent. Since that's inadequate to pay the costs of tuition and housing, most of them borrow from the commercial banks with 12 to 14 percent interest rates. Yet, these are the same banks that can borrow from the federal government at 1 percent interest; it's like scalping students. Many students must also finance their education with credit cards that carry interest rates of 20 percent or higher. As you know from your personal experience, graduating students will be saddled with debt for decades to come.

It gets worse when the students who get the loan cannot start payments within six months and are then penalized. As jobs are leaving, chances are they cannot start working in six months and need a longer grace period. Furthermore, the schools that lend them the money are penalized if students default on their loans; this pattern must end.

Through this 1 percent student loan program, along with the expansion of the Pell Grant program, which should correspond with the cost of the average college education, these programs will go a long way in developing the next generation of intellectual talent and leaders of our nation. This is an opportunity we cannot afford to pass up. We must go another way and seek the change that you eloquently talked about and promised.

Section Five Voting Rights Act, the key to political enfranchisement for all Americans, is now in peril as the Supreme Court reviews its validity. We must fight for the Voting Rights Act and prevail. Lyndon Johnson was right in his vision of a Great Society and the War on Poverty. We must build up on that great democratic tradition and carry it forward today.

Lifting the boats at the bottom is our moral challenge. Our foreign policy must place a priority on the escalating Middle East crisis which affects the whole region. One thousand lives were lost in the Gaza crisis while 3,000 died from cholera in Zimbabwe. Children in Haiti--100 miles off our shores--are eating mud pies as a staple. We must have one set of rules and standards and not lure Cubans to come to U.S. as refugees, and then deport or jail Haitians.

Twisting words sometimes has deadly consequences. What is an economic political refuge? Well, they are all human beings fleeing for their lives.

We're anxious to work with you, Mr. President. To follow through on Dr. King's last message, brought forward on his last birthday celebration, let us gather the moral courage to end poverty at home and end unnecessary wars abroad. I'm convinced that, yes, we can. We will. We must.

Keep hope alive.

Reverend Jesse L. Jackson, Sr.
President and Founder
RainbowPUSH Coalition, Inc.
"We're anxious to work with you" Rantburg translation - we need job appointments in your administration and free money.
Posted by: Besoeker || 02/18/2009 08:05 || Comments || Link || E-Mail|| [6469 views] Top|| File under:
Who's in the News
64
[untagged]
8
Govt of Pakistan
3
Govt of Iran
2
TTP
2
al-Qaeda
2
TNSM
1
Govt of Sudan
1
Govt of Syria
1
Jamaat-e-Islami
1
Lashkar e-Taiba
1
Palestinian Authority
1
Taliban
1
al-Qaeda in Pakistan
1
al-Qaeda in Yemen
Bookmark
E-Mail Me
The Classics
The O Club
Rantburg Store
The Bloids
The Never-ending Story
Thugburg
Gulf War I
The Way We Were
Bio
Merry-Go-Blog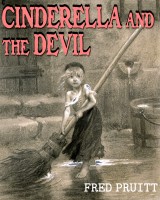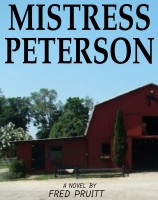 On Sale now!


A multi-volume chronology and reference guide set detailing three years of the Mexican Drug War between 2010 and 2012.

Rantburg.com and borderlandbeat.com correspondent and author Chris Covert presents his first non-fiction work detailing the drug and gang related violence in Mexico.

Chris gives us Mexican press dispatches of drug and gang war violence over three years, presented in a multi volume set intended to chronicle the death, violence and mayhem which has dominated Mexico for six years.
Click here for more information


Meet the Mods
In no particular order...


Steve White
Seafarious
Pappy
lotp
Scooter McGruder
john frum
tu3031
badanov
sherry
ryuge
GolfBravoUSMC
Bright Pebbles
trailing wife
Gloria
Fred
Besoeker
Glenmore
Frank G
3dc
Skidmark
Alaska Paul



Better than the average link...



Rantburg was assembled from recycled algorithms in the United States of America. No trees were destroyed in the production of this weblog. We did hurt some, though. Sorry.
35.153.166.111

Help keep the Burg running! Paypal: