Afghanistan
Petraeus In Uzbekistan To Discuss Afghan Supply Routes
General David Petraeus, the head of the U.S. military's Central Command, has arrived in Uzbekistan for talks on new supply routes for U.S. troops in Afghanistan and other security issues, the U.S. Embassy there said.
Posted by: Fred || 02/18/2009 00:00 || Comments || Link || E-Mail|| [6476 views] Top|| File under: al-Qaeda
Africa Horn
Sudan in 'turning point' deal with Darfur rebels
Sudan and Darfur's most active rebel group signed an accord on Tuesday paving the way for broader peace talks to end a conflict that has claimed the lives of several hundred thousand people in six years.

"This is an important turning point in the Darfur conflict," said Qatari Prime Minister Sheikh Hamad bin Jassem al-Thani, whose country hosted a week of talks between the Khartoum government and the Justice and Equality Movement. "I am very optimistic, as both sides are determined to end this conflict," he said at a press conference following the signing. The Doha talks were the first contacts since 2007 between the government and representatives of the JEM, which boycotted another largely abortive Darfur peace deal in 2006.

"The accord stipulates that negotiations continue toward a final peace agreement, in a period no longer than three months," Sudan's ambassador to Qatar, Abdullah al-Faqiri told AFP. "We will reach a final and just solution with God's will, to end this war, which ... will be the last war in Sudan," JEM leader Khalil Ibrahim said at the press conference. He said that "in a sign of goodwill," the JEM would release a number of prisoners from the government side.

Prisoner exchange: The Sudanese ambassador said that the agreement provided for an exchange of prisoners in the near future. Sheikh Hamad, who is also Qatar's foreign minister, said on Monday that he hoped negotiations on a ceasefire and a prisoner swap would be launched in two weeks. JEM member Tahar el-Fakih told the official Qatar News Agency: "The two sides have committed themselves in principle to an exchange of prisoners, to be freed in successive groups between now and the launch of talks on a framework agreement on peace in Darfur."

The JEM leader said the group is keen to include all warring factions in the negotiations, and called on Sudan's neighbours Chad, Egypt, Libya and Eritrea as well as the international community to join the talks. The sponsors of the Doha talks - Qatar, the United Nations, African Union and Arab League - stressed that they were preliminary and intended to pave the way for a broader peace conference on Darfur.

The most heavily armed of the Darfur rebel groups, the JEM declined to sign the 2006 peace deal signed by one other faction and in May last year launched an unprecedented assault on the Sudanese capital. According to the United Nations, 300,000 people have died and more than 2.2 million fled their homes since ethnic minority rebels in Darfur rose up against the Arab-dominated Khartoum government in February 2003. Sudan, whose President Omar al-Beshir is facing a possible international arrest warrant for alleged war crimes including genocide in Darfur, puts the death toll at 10,000.

Tuesday's accord followed a long meeting on Monday between the heads of the two delegations, Ibrahim for the JEM and Nafie Ali Nafie, a top aide to Beshir. Ibrahim had said at the start of the talks that broader peace negotiations would only be possible if the government was prepared to accept the winding up of allied Arab militias in Darfur and allow high-level rebel representation in the central government. He said confidence-building measures should include the expansion of aid deliveries to rebel-held areas as well as the release of JEM prisoners.
Posted by: Fred || 02/18/2009 00:00 || Comments || Link || E-Mail|| [6471 views] Top|| File under: Govt of Sudan
Africa Subsaharan
MV Faina cargo offloaded in Kenya
The MV Faina cargo have been fully loaded on rail wagons ready for onward transfer to the Kahawa Barracks in Nairobi.


So...will this be the first stop or the final destination?


Sources say the cargo is awaiting an official flag off to start the trip anytime later Tuesday or early Wednesday. The consignment aboard the Ukrainian ship included anti-aircraft guns mounted on four-wheel carriages, rocket propelled grenades, an armoured truck and spare parts. Military officials, led by Colonel George Kabugi, Deputy Commander of the Kenya Army Armoured Brigade, told journalists that they were happy to receive the cargo.


Yes, yes! We love the big toys!


When the vessel arrived, Defence Assistant Minister David Musila said the equipment would be transported to Kahawa Garrison and then to Isiolo and Lanet Army barracks.

The exercise was interrupted several times due to tidal waves on the ocean and other logistic hiccups.

The Belize-flagged MV Faina which remained in the control of pirates for 134 days was released on February 5 after the owners paid a $3.2 million ransom to the buccaneers.
Posted by: tu3031 || 02/18/2009 10:00 || Comments || Link || E-Mail|| [6473 views] Top|| File under:
Bangladesh
Pakistan urges BD to forgive war crimes
A Pakistani envoy has urged Dhaka to let "bygones be bygones" as he rejected Bangladeshi calls for help in prosecuting alleged war criminals.


"That was a long time ago..."


Bangladesh's new government has said it will try suspected war criminals for murder, rape and arson committed in 1971.


"We were all much younger then..."


Mirza Zia Ispahani, a special envoy of Pakistan President Asif Ali Zardari to Bangladesh, said on late Monday both nations should now look to the future. Ispahani said former Pakistani president Pervez Musharraf apologised for the war when he visited Bangladesh during his tenure.


"Most people nowadays don't know any of the dead. We've all gotten on with our lives."


The Pakistan envoy's comments came after Bangladeshi police arrested two men on Saturday suspected of war crimes in the 1971 conflict. They were the first arrests since 1975 when thousands of suspected war criminals were pardoned. The plan to try the suspects follows pledges by newly elected Prime Minister Sheikh Hasina and appeals by veterans of the conflict.


"You should, too. It's not good for you to hold all those nasty old memories."


War crimes were a big factor in December's general elections, when veterans addressed a series of nationwide rallies telling young voters that this was the "last chance" to try suspects. A private War Crimes Fact Finding Committee recently unveiled a list of 1,775 people it alleges were war criminals.


"You'll get a neurosis."
Posted by: Fred || 02/18/2009 00:00 || Comments || Link || E-Mail|| [6472 views] Top|| File under: Govt of Pakistan
Govt bound to hold trial of war criminals
Speaker Abdul Hamid in a ruling yesterday said the government must implement the resolution on holding trial of the war criminals, which was unanimously adopted by the House calling the executive to hold the trial.
Posted by: Fred || 02/18/2009 00:00 || Comments || Link || E-Mail|| [6474 views] Top|| File under:
Caribbean-Latin America
US Official: Venezuela Referendum 'Fully Democratic'
The United States says Sunday's Venezuelan referendum ending term limits for elected officials took place in a "fully democratic" process. A U.S. State Department spokesman, Gordon Duguid, told reporters Tuesday there were some troubling reports of intimidation of opponents, but that for the most part, the electoral process was fully consistent with democratic practice.


Is Gordon a Carter appointee?

The spokesman said the U.S. will continue to seek a positive relationship with Venezuela and looks to the government to use its democratic results in a positive manner.

The referendum allows Venezuelan President Hugo Chavez to seek re-election for a third term in 2012. It was his second bid to remove presidential term limits after voters rejected a similar proposal in 2007. Mr. Chavez says he needs more time to transform Venezuela into a socialist state. Critics say he is becoming a dictator.

More than 16 million people were eligible to cast ballots in Sunday's referendum. Election officials say the turnout was 67 percent, or 11 million. Official results show that 54 percent supported the measure, while some 46 percent rejected it. The opposition says the president's use of state funds made the campaign unfair.


Michelle Obama may finally be proud of her country but if people like Gordon are running the show I'm going to wretch ...
Posted by: Steve White || 02/18/2009 00:00 || Comments || Link || E-Mail|| [6471 views] Top|| File under:
China-Japan-Koreas
State Department Says Nuclear-Free Korea Remains US Goal
The State Department said Tuesday the complete dismantling of North Korea's nuclear program remains the goal of the Chinese-led six-party negotiations with Pyongyang. The comment followed an assertion by a leading U.S. academic that North Korea appears determined to retain a small arsenal of nuclear weapons.

The State Department says while the Obama administration is reviewing all aspects of U.S. policy toward North Korea, it has not changed the ultimate objective of achieving a nuclear free Korean Peninsula.

The comments here came in response to a published assertion by U.S. Asia scholar Selig Harrison that North Korea appears adamant in holding on to the small arsenal of nuclear weapons it is understood to have produced in recent years, and is unlikely to be willing to negotiate anything other than a cap on its weapons holdings.

Harrison, a former Washington Post Asia correspondent and now a scholar with the Washington-based Center for International Policy, said in a Washington Post column Tuesday that he visited North Korea last month and found a hardening of policy there - apparently related to the reported illness of the country's leader, Kim Jong Il.


And to the fact that they're barking mad ...

Harrison said he was told by North Korean officials the communist state was ready to rule out building additional weapons, but that relinquishing already-weaponized nuclear material would depend on how Pyongyang's relationship with Washington evolved - a seeming roll-back from its 2005 agreement-in-principle to disarm in return for various benefits.


Because they think they can bamboozle Bambi ...

At a news briefing, State Department Deputy Spokesman Gordon Duguid said the desired "end state" of the six-party negotiations continues to be a nuclear-free Korea. "Any move to change the six-party process, or not to live up to the commitments to the six-party talks, of course would be of concern," he said. "However, the North Koreans have agreed, have made commitments to the international community and particularly to the members of the six-party talks, to carry our certain functions, certain activities that will provide the actions-for-action moves that we will take. So they should focus on those commitments that they have made rather than statements that are not particularly helpful."

The nuclear talks have been a key issue in Secretary of State Hillary Clinton's visit to Japan, which ends Wednesday. She has said in Tokyo the United States expects North Korea to fulfill its obligations, and that reported plans by Pyongyang to test a long-range missile would be "very unhelpful."

Asia scholar Harrison said in his commentary Tuesday that the hard-line stance he encountered in Pyongyang suggests the United States might have to accept the idea of a nuclear North Korea and formulate policy accordingly.

A senior official here said while Harrison is a private citizen, North Korea has played him for a fool used him as a symp stooge conduit for relaying official views before and that he expects him to be in touch with State Department officials on his latest trip.
Posted by: Steve White || 02/18/2009 00:00 || Comments || Link || E-Mail|| [6471 views] Top|| File under:
N. Korean leader thanks public for nomination to parliament election
North Korean leader Kim Jong Il issued Tuesday an open letter to the public, thanking it for nominating him as candidate to deputy in all constituencies for the upcoming parliament poll, official media reported early Wednesday. Kim said in the letter that he will be standing from the Supreme People's Assembly's constituency no. 333 at the election on March 8, the Korean Central News Agency reported.
Posted by: Fred || 02/18/2009 00:00 || Comments || Link || E-Mail|| [6475 views] Top|| File under:
S. Korea terms North a 'direct, serious threat' in defense paper
South Korea has termed North Korea a ''direct and serious threat'' in its Defense White Paper for 2008 to be issued Friday, Yonhap News Agency reported Tuesday. In its Defense White Paper for 2006, South Korea used the term of an ''existing'' North Korean military threat, Yonhap said.
Posted by: Fred || 02/18/2009 00:00 || Comments || Link || E-Mail|| [6475 views] Top|| File under:
Europe
Spanish soldier arrested over Islamist videos
A Spanish soldier and his Russian girlfriend were arrested on Tuesday for posting videos on the Internet calling for Islamist attacks in Spain, the National Police said.

Christian Peso Ruiz and Maria Choubina, both 24, were arrested in the city of Granada in Andalusia over the videos, which called for the recovery of territories in Spain -- known as Al Andalus -- which were under Muslim rule for hundreds of years, the police said in a news release. "They wanted to use the Internet to distribute messages to encourage people in the Muslim world to carry out terrorist attacks in Spain, mixing nostalgic calls for the liberation of Al Andalus with praise of terrorists," the police said.

The pair posted up to 11 videos which received more than 2,000 hits.
Posted by: ryuge || 02/18/2009 05:08 || Comments || Link || E-Mail|| [6469 views] Top|| File under:
Great White North
'Ashraf' was eager jihadist, Canadian court told
A Quebec man dedicated his life to spreading propaganda for al-Qaeda and other jihadists, according to a controversial expert testifying at the man's trial. Rita Katz, the director of the Search for International Terrorist Entities, or SITE Intelligence Group, said Saïd Namouh was one of the most eager, fervent and trusted participants in an online cell dedicated to promoting al-Qaeda and other Islamic terror groups.

Mr. Namouh has been charged with four terror-related offences for allegedly acting as a propaganda wing for terrorists and Iraqi insurgents and for an alleged plot to set off a bomb in Vienna. He has admitted to taking part in hundreds of pro-jihad discussions on the Internet under the name Ashraf in 2007, but Ms. Katz testified the chatter was more than idle.

Ashraf was one of 73 members of the Khidemat forum, an online workshop for the Global Islamic Media Front. The front "is the oldest and most prominent of the virtual propaganda groups supporting the international jihad," Ms. Katz wrote in report presented in court yesterday. "It served as the official media outlet for terrorist organizations," she added in testimony.

Writing as Ashraf from his home in central Quebec, Mr. Namouh submitted 1,075 postings to the site about a year. Ms. Katz said he was responsible for distributing hundreds of videos of terrorist propaganda through direct copies and Internet links. The productions included instructions for making a suicide bomber's vest, a kidnapping video of BBC journalist Alan Johnston and a threat directed at Germany and Austria warning them of terrorist attacks if they failed to withdraw from Afghanistan. "He even commented on the excellent international media uproar that video created," Ms. Katz said.

Ashraf also got into the occasional spat with other group members for their lack of zeal. "Ashraf ... played a prominent role within the Global Islamic Media Front, and was trusted and respected by other members," Ms. Katz wrote.

Ms. Katz, who entered the courtroom by a back door under heavy security, has spent more than a decade tailing jihadists online. Fluent in Arabic, she was born in Iraq, raised in Israel, and started a private intelligence agency in the U.S. in 2002. She won admiration in some intelligence circles for quickly delivering threat analysis and al-Qaeda video to law enforcement, governments and media. Critics have accused her of being an alarmist who gives jihad wannabes an oversized platform.

Ms. Katz wore a disguise including a wig and a fake nose on 60 Minutes to promote her book, Terrorist Hunter, in 2003. She was sued over allegations she made on the program that a U.S. chicken farm was being used to launder terrorist money.

She faced another setback in 2004 when she spent months helping the U.S. Department of Justice prepare a case against an Idaho computer scientist accused of giving material support to terrorists. A jury acquitted him. In 2007, the White House leaked a video of Osama Bin Laden, which Ms. Katz's firm had clandestinely obtained and passed along. She complained the leak destroyed SITE's capacity to infiltrate al-Qaeda online.

Ms. Katz is the final Crown witness in the case against Mr. Namouh. His defence lawyer has not said if Mr. Namouh will testify.
Posted by: ryuge || 02/18/2009 04:59 || Comments || Link || E-Mail|| [6490 views] Top|| File under:
Home Front: Politix
Clinton seeks to improve US image with Muslims
Secretary of State Hillary Rodham Clinton pledged a new American openness to ideas from abroad, especially the Muslim world, during a visit Wednesday to Indonesia.

Anti-US protests were held in several cities, with some Islamic hard-liners setting tires on fire and others throwing shoes at caricatures of Clinton, but the rallies were small and scattered.

Indonesia, the world's most populous Muslim nation, is the second stop in Clinton's inaugural overseas trip as the top US diplomat. She said that was "no accident," with the trip designed to show support for the country's hard-won democracy as well as its efforts to fight terrorism while respecting human rights.


Thank W for the hard-won democracy ...

Steps were already being taken to improve relations, she said, announcing at a joint press conference with Foreign Minister Hassan Wirajuda that Peace Corps operations were expected to resume here after a long absence.
Posted by: g(r)omgoru || 02/18/2009 11:58 || Comments || Link || E-Mail|| [6475 views] Top|| File under:
President Ten Percent pledges to strengthen democracy
President Asif Ali Zardari on Tuesday reiterated the commitment of his party and the government to preserve, protect and strengthen democracy.


Even while giving away significant chunks of the country...


In a message on the eve of Feb 18 in commemoration of the day (Day of Democracy) when elections were held last year, the president said: "Let us vow not to let anyone usurp the rights of the people, not to let dictatorship strike again."


"... unles it's wearing a turban."


He said this required rededication to the principles of parliamentary democracy, constitutionalism and the rule of law. "We all must join hands to make parliament - the embodiment of the will of the people -- truly strong and supreme," he added.

Posted by: Fred || 02/18/2009 00:00 || Comments || Link || E-Mail|| [6469 views] Top|| File under: Govt of Pakistan
Dr Aafia Siddiqui's husband tells all
After six years of silence, Dr Muhammad Amjad Khan, ex-husband of Dr Aafia Siddiqui, has finally spoken up and says that most of the press reports that relate to his former wife as well as his children are false. In an exclusive talk with The News, he said that most claims are being propagated to garner public support and sympathy for Dr Aafia but are one-sided and in most instances untrue.


"That woman's crazy!"


Dr Aafia Siddiqui, suspected of having links to terrorist organizations, has been charged in a criminal complaint filed in a court of New York on account of attempting to kill US personnel during interrogation and on a charge of assaulting US officers and employees in Kabul, Afghanistan, on July 17, 2008. Subsequently Dr Aafia was imprisoned in Bagram for 18 days before being taken to the US for a trial.

Due to pressure from Aafia Siddiqui's family, the Pakistan government has been trying to secure her release from the US claiming her to be innocent. Although the US government has guaranteed Aafia the best legal assistance and a fair trial, her family is adamant that she be sent back on grounds that the US authorities have been consistently torturing her for years.

"Aafia's release cannot be secured by propagating stories based on falsehood and deception," commented Dr Amjad Khan, in an interview with The News. Dr Amjad, who was married to Dr Aafia for seven years until their divorce in October 2002, said Aafia's family and supporters should not believe that truth will not be revealed and mere lies will help in securing Aafia's repatriation.

He added that he is disappointed with the government's disregard for the law when officials handed over his eldest son, Ahmad, to his aunt Dr Fowzia Siddiqui on his return from Afghanistan last year instead of his legal guardian, his father. "The government made no effort to locate me despite the fact that I am Ahmad's real and legal guardian. My address in Karachi has not changed for the past 30 years. Ever since I returned from the US after our divorce, I have been living with my family," he said adding: "Both the Minister for Interior Rehman Malik and Dr Fowzia have been taking credit for obtaining Ahmad's release even though there was not a stone I left unturned to locate my missing children and obtain their custody according to law."

Providing documentary proof of the legal agreement between him and Dr Aafia following their divorce, Dr Amjad said that he had been financially supporting his three children Ahmed, Marium and Suleiman until the family stopped accepting the cheques he had been mailing. "After the agreement they accepted my cheques till March 2003. After that my cheques were being returned from Aafia's home and that got me worried. Soon after I learnt that in April 2003, Aafia and our children had been 'picked up' by agencies." Meanwhile, he received disturbing reports from the family that Aafia chose to leave Karachi with her children as she feared an attack from him.

Curious to locate the whereabouts of his children, Dr Amjad sought the help of the police and government officials to find them. "I was aware of Aafia's violent personality and extremist views and suspected her involvement in Jihadi activities. My fear later proved to be true when during Uzair Paracha's trial in the US in 2004, the real purpose of Aafia's trip to the US (between December 23, 2002 and January 3, 2003) was revealed."

Elaborating, Dr Amjad disclosed that he later learnt from media reports that Aafia's family claimed she made this trip to the US for job interviews in December at a time when universities were closed for winter holidays. "I also found it very odd that on the one hand Aafia insisted on leaving the US after September 11, 2001, claiming the country was unsafe for us and our children because the US government was abducting Muslim children, and on the other hand took the risk of travelling to that country again without fearing that she may be captured and may never see our children again."

While Dr Aafia was in the US, the authorities had been closely watching her, added Amjad. They soon issued the first global "wanted for questioning" alert for the couple in March 2003. "At that time, the agencies did not know we were divorced and I was also unaware of Aafia's involvement with two other terror suspects, Majid Khan and Ammar Al-Baluchi. They wanted me to persuade Aafia to appear for the interview with them and clear the charges leveled against her just as I had done. That is when she went underground and it later became apparent why she chose to 'disappear'," disclosed Dr Amjad.

Sharing details of his unsuccessful marriage with Dr Aafia, Dr Amjad told The News that since their marriage was arranged, he was unaware of Aafia's violent behaviour. "She got hysterical fits when she became angry and would physically attack me, but I put up with it for the sake of our children."

Although Amjad and Aafia both were inclined towards religion, he found her opinion towards Jihad to be of an extreme nature that sometimes made him uncomfortable. He became particularly suspicious of his wife's intentions when soon after the 9/11 attacks, she compelled Amjad to leave Boston (where Amjad was completing his residency) and move to Afghanistan where she claimed "he would be more useful".

The couple, however, chose to come to Pakistan instead for a vacation and discuss the matter with Amjad's family. It was here that his parents noticed Aafia's violent behaviour towards their son on several occasions, particularly when she openly asked for khula (divorce) when Amjad declined to go to Afghanistan. Therefore Amjad decided to file for a divorce as Aafia was adamant she wanted to go. "I tried my best to save our marriage, but divorce was inevitable," he recalls.

However, after mutual consent, the couple signed a legal agreement whereby the custody of the three minors was given to Aafia, while Amjad was required to pay for their education and maintenance. "Although the agreement says I am permitted to meet my children once a week, I was not allowed to do so," claimed Amjad sharing a copy of the agreement during the interview.


This article starring:
Aafia Siddiqui
al-Qaeda
Posted by: Fred || 02/18/2009 00:00 || Comments || Link || E-Mail|| [6473 views] Top|| File under: al-Qaeda
Advani demands probe into local support to Mumbai attacks
The Mumbai terror attacks could not have taken place without local support and there should be a 'thorough judicial inquiry' into the matter, Bharatiya Janata Party leader LK Advani said on Tuesday.

Indian Express quoted him as saying, "It is clear that planning happened for a year and they visited the places they attacked on November 26. It is not possible that there are no local links in 26/11. It is a well-planned conspiracy."

According to the newspaper, Advani questioned the basis on which the Mumbai police commissioner gave a "certificate denying any local involvement and stating that all those responsible for the carnage had been accounted for".

"The investigation is not yet complete. Yet a statement by the Mumbai police commissioner says that all those responsible for the carnage have been accounted for. That they are either dead or in custody. And there is no local link. How can they have given that certificate," the opposition leader was quoted by the paper as saying.

Indian Express reported that Advani pointed to the confessions of Rampur CRPF camp attack accused Fahim Ansari about the elaborate preparations for the Mumbai terror attack and said, "I demand a thorough judicial investigation into 26/11. The Rampur element and local support should be investigated."

It reported that Advani accused the government of failing to pre-empt the Mumbai terror attacks. He was quoted as saying, "The Mumbai attacks were unprecedented. We were not aware but the government had feelers that the next attack would be through the sea route."

Posted by: Fred || 02/18/2009 00:00 || Comments || Link || E-Mail|| [6473 views] Top|| File under: Lashkar e-Taiba
Govt to pursue Mumbai accused after questions answered: FM
The government of Pakistan would pursue the persons allegedly involved in the Mumbai attacks in court after getting replies to the questions raised in the Federal Investigation Agency's report, Minister of State for Interior Tasneem Ahmed Qureshi said on Tuesday.

While talking to reporters at a ceremony held at a local school, he said the probe into the Mumbai attacks was in progress and nothing had been concluded yet. India would have to cooperate for an effective investigation and conclusion. The government was serious in bringing the culprits to justice, he added. While talking about the Nizam-e-Adl agreement, he called it a positive development to ensure peace in the conflict area and the federal government would extend all its support to the provincial government to bring peace in the region. He stressed dialogue was the only solution to all the conflicts and problems.

Posted by: Fred || 02/18/2009 00:00 || Comments || Link || E-Mail|| [6467 views] Top|| File under: Govt of Pakistan
Pakistain serious about Mumbai probe, says Kasuri
Pakistan was serious about the investigations into Mumbai attacks, former foreign minister Khurshid Mahmood Kasuri said on Tuesday.
They just don't act serious.
The foreign minister told reporters on the sidelines of a book release in Indian capital New Delhi. "Though I am in the opposition but I believe government of Pakistan is very serious. I am among those who, in case of community issues, rise above party lines. I have worked very hard for the peace between Pakistan and India and I hope during my three or four day stay here I can take this process forward even as a ordinary citizen when I don't hold an office," said Kasuri.

He said there was progress in the investigation and promised to do his best to foster peace between the neighbours. "I think the government of Pakistan is working and cooperating," Kasuri said, adding that people in both the nations wanted peace to prevail. "Ninety-nine percent of common man on both sides of the border want peace but extremists are there in both India and Pakistan."

Posted by: Fred || 02/18/2009 00:00 || Comments || Link || E-Mail|| [6471 views] Top|| File under: Govt of Pakistan
JI welcomes peace pact
Just a day after its boycott of the peace jirga, the Jamaat-e-Islami (JI) announced its 'unconditional' support for the pact reached between the NWFP government and Tehrik-e-Nifaz-e-Shariat-e-Mohammadi (TNSM) for restoration of peace in Malakand division.

The decision was taken during the Shura (consultative body) meeting of JI chaired by the party's provincial chief Sirajul Haq here on Tuesday. The meeting also decided to observe 'Peace Day' today (Wednesday) in Malakand division.

"We welcome the agreement. We also appreciate the Taliban ceasefire. But at the same time, we urge the government to take practical steps for implementation of Islamic system," Sirajul Haq told journalists after chairing the Shura meeting.

He said the JI believes solution to all problems lies in the implementation of Islamic system, enforcement of which was the longstanding demand of the people of Malakand.

He suggested the government should do away with interest-based system of banking besides introducing the Islamic system of justice. The JI leader also demanded payment of compensation to families of those killed and those injured in the fighting.

The government should also make prompt arrangements for the return and rehabilitation of the internally displaced families to their homes in different areas of Swat, he added.

Posted by: Fred || 02/18/2009 00:00 || Comments || Link || E-Mail|| [6476 views] Top|| File under: Jamaat-e-Islami
Religious scholars express reservations over Nizam-e-Adl
Pakistan's religious scholars and Ulema have expressed reservations over the implementation of the Nizam-e-Adl Regulation 2009 in Malakand division, which was imposed after a deal was finalised between the NWFP government and Tehreek-e-Nifaz-e-Shariat Muhammadi (TNSM).

Pakistan Mufti-e-Azam and Ruhat-e-Hilal Committee Chairman Mufti Muneeb-ur-Rehman, while talking to Daily Times on Tuesday, said that the deal is a 'silent' agreement between two parties which is a step towards curbing the ongoing unrest. "Does the agreement justify the killing of innocent people and if so, who is to blame for the deaths? The second question that arises is that if the Shariat has been imposed by force then what about the other parts of the country?" asked Rehman. Replying to a question, Rehman said that even though he is Pakistan's Muft-e-Azam, his opinion was not sought in this regard. He demanded that President Asif Ali Zardari and Prime Minister Yousuf Raza Gilani take all religious scholars of all sects into confidence before implementing the Nizam-e-Adl Regulation 2009.

Idara-e-Tabligh Taleemat-e-Islami Pakistan Head Allama Syed Aun Naqvi said that it is a political deal which has been done with Tehreek-e-Taliban Pakistan through Sufi Muhammad. Expressing his reservations, he said, "What about the people belonging to other sects in the Malakand division such as Birhalvi, Shia, Ismaili, Bohri to name a few?" He added that if the regulation is implemented in other areas of NWFP, the people will not be given justice, the impact of which will be seen throughout the country.

He also said that if this is the way that the situation will be dealt with, the people might hold protests throughout the country. He declared that the decisions in the Shia sect are taken in the light of the Quran, Sunnat and wit, adding that, "This decision was taken by consulting the Quran, Sunnat and Ijema, hence, the Shia community does not accept the agreement."
Posted by: Fred || 02/18/2009 00:00 || Comments || Link || E-Mail|| [6471 views] Top|| File under: Govt of Pakistan
Sufi Muhammad in Swat for talks with Taliban
TNSM chief Sufi Muhammad said on Tuesday he would urge the Taliban to lay down their weapons. He told a gathering in Mingora he and his colleagues would continue their struggle until peace was restored in Malakand. The visit is part of the deal signed between a representative jirga of the TNSM and the NWFP government. A spokesman said the TNSM delegation would leave for Matta to talk with the Taliban on Wednesday. Sources said the delegation also met military officers and discussed the restoration of peace in Malakand.
Posted by: Fred || 02/18/2009 00:00 || Comments || Link || E-Mail|| [6471 views] Top|| File under: TNSM
Sufi Muhammad wants Islamic rule worldwide
Tehreek-e-Nifaz-e-Shariat Muhammadi (TNSM) chief Sufi Muhammad, who signed a controversial peace deal with the NWFP government on Monday, said he hated democracy and wanted supremacy of Islam over the entire world.

"From the very beginning, I have viewed democracy as a system imposed on us by the infidels. Islam does not allow democracy or elections," he told Deutsche Presse-Agentur in an interview held a few days before the government accepted his demand of enforcing sharia in the region. "Had the government accepted our demands in 1994, we would have not seen the violence we are seeing today," he added. Sufi Muhammad's son-in-law, Mullah Fazlullah, has fostered the violence in the name of Islam.

Sufi Muhammad said he was against shedding the blood of Muslims, however, added the government should have talked to the Taliban instead of taking military action. He pledged to work for complete peace in Swat if the government enforces Islamic laws, a demand which has now been met.

"I believe the Taliban government formed a complete Islamic state, which was an ideal example for other Muslim countries. Had this government remained intact, it could have led to the establishment of similar Islamic governments in many other countries," he said.
Posted by: Fred || 02/18/2009 00:00 || Comments || Link || E-Mail|| [6473 views] Top|| File under: TNSM
Hillary sez US trying to understand Pakistan's intentions in Swat
Extremists pose a direct security threat to Pakistan and the US, Secretary of State Hillary Clinton said on Tuesday, and vowed to push for more 'balance and harmony' in conducting US foreign policy.

A day after Pakistan struck a deal to implement sharia in Swat, Hillary told reporters in Tokyo that her country was studying the agreement Islamabad had reached with the Taliban and trying to understand the Pakistani government's 'intention and the actual agreed-upon language'. "Activity by the extremist elements in Pakistan poses a direct threat to the government of Pakistan as well as to the security of the US, Afghanistan and a number of other nations [beyond the] ... immediate region," said Hillary.

US President Barack Obama is pressing Pakistan to root out the Taliban, and recently sent envoy Richard Holbrooke to the region to review US strategy in the war on terror.

Alluding to the preceding Bush administration's stress on military power, Hillary told a gathering at the US embassy in Tokyo that President Barack Obama's administration sought to balance defence, diplomacy and development. "We do talk about the three Ds ... defence, diplomacy, development," said Hillary, on her first trip abroad as the chief US diplomat. "We happen to think they go together. If one gets out of proportion to the others, our policies and our role in the world gets a little out of balance," said the US secretary of state.

"I was talking to the head priest who told me about the importance of balance and harmony," she said after a visit early on Tuesday to a Shinto shrine. "We need to be looking to create more balance, more harmony. We are going to be reaching out to friends and allies," she said.

State Department:

Spokesman Gordon K Duguid said, "As I understand, Islamic law is within the constitutional framework of Pakistan, so I don't know that is particularly an issue for anyone outside of Pakistan to discuss."

Meanwhile, the US Statement Department on Tuesday reacted cautiously to the Swat agreement, saying it was in contact with the Pakistani government to know about the details of the strategy. "We are in touch with the government in Pakistan, we are discussing the issue, but that is all I have for you at the moment," said a State Department spokesman.

Spokesman Gordon K Duguid said, "As I understand, Islamic law is within the constitutional framework of Pakistan, so I don't know that is particularly an issue for anyone outside of Pakistan to discuss."

Pressed if Washington saw the agreement as a good or bad development, he said, "We have seen these sorts of actions before, what is important is that we are all working together to fight terrorism."
Posted by: Fred || 02/18/2009 00:00 || Comments || Link || E-Mail|| [6493 views] Top|| File under: Govt of Pakistan
'Nizam-e-Adl won't bring Taliban-styled regime.' Honest.
Extension of the Nizam-e-Adl Regulation to the entire Malakand division does not mean the imposition of a Taliban-style regime, Awami National Party leader Afrasiyab Khattak has said. Khattak told a private TV channel on Tuesday that the regulation was a judicial system aimed at the provision of speedy justice to the people. He said the regulation had been operational in Malakand since 1994. "It was revised in 1999 and now we will revise it again in 2009," he added. He said the judiciary in Malakand was part of the regular judiciary of the country.
Posted by: Fred || 02/18/2009 00:00 || Comments || Link || E-Mail|| [6470 views] Top|| File under: Govt of Pakistan
Israel-Palestine-Jordan
Israelis allegedly stone Palestinian vehicle, remove driver, set car alight
Judea and Samaria Police have launched an investigation after receiving a complaint Wednesday by a Palestinian motorist who said his vehicle was stoned by a group of Israelis as he drove in the vicinity of the former settlement of Homesh, in the northern West Bank.

The driver was then dragged out of the car and the vehicle was set alight, police said.

The Palestinian man escaped without injuries.


If true, a small step in the right direction---time for Arabs to learn that inolerance is a two way street.
Posted by: g(r)omgoru || 02/18/2009 11:55 || Comments || Link || E-Mail|| [6485 views] Top|| File under:
I was wrong about disengagement
President Shimon Peres said Wednesday that he had erred in supporting Israel's unilateral withdrawal from Gaza.

The revealing remarks come three years after Israel's evacuation of the volatile coastal strip which has since been seized by Hamas.

"Whatever will happen in the future, we shall not repeat the mistakes we made in leaving Gaza," Peres said in a question and answer session with a group of American Jewish leaders. "It should have been done otherwise. I was for leaving Gaza. I consider myself as one of the persons mistaken."
Unfuckingbelievable It's like the One supporting personal fiscal responsibility
Posted by: g(r)omgoru || 02/18/2009 11:51 || Comments || Link || E-Mail|| [6490 views] Top|| File under:
'Abbas ousts Qurei as top PA negotiator'
Palestinian Authority President Mahmoud Abbas has ousted Ahmed Qurei (Abu Ala) from his post as the chief of the team negotiating with Israel due to his inflexible positions and has replaced him with Saeb Erekat, the London-based Arabic daily Asharq Alawsat reported Tuesday.

The paper quoted senior Palestinian sources who said that Abbas's advisers were accusing Qurei of expressing his own personal opinions during negotiations with Israel. In September 2008, an argument erupted between the two after Qurei "refused to relay to Abbas an agreement proposal from Prime Minister Ehud Olmert," the sources said.

"There was a possibility that the agreement would have been presented to then-US president George Bush so that he could announce it, but Qurei refused and would not go to the US with Abbas," they added.

The paper said that the US had been giving Qurei the cold shoulder since September and accusing him of stubbornness. Israel has also been critical of Qurei for similar reasons.

Erekat was quoted by the paper as confirming the details of the report.

Speaking to The Jerusalem Post, the Palestinian Authority would not confirm that Qurei had been removed.

Sources close to Abbas told the paper that Qurei was still charged with handling the final-status negotiations, while Erekat was handling talks pertaining to daily life in the territories. The sources said that PA Prime Minister Salaam Fayad was in charge of the implementation of the road map plan.

Qurei, a former PA prime minister, headed a Fatah delegation to Cairo to discuss reconciliation with Hamas over the weekend. He is considered a possible successor to Abbas as president of the Palestinian Authority.
Posted by: Fred || 02/18/2009 00:00 || Comments || Link || E-Mail|| [6472 views] Top|| File under: Palestinian Authority
Syria-Lebanon-Iran
Missile defence to Iran on hold till meeting with Obama
Russian authorities have put on hold a secret contract with Iran. The contract, which is believed to have been signed in 2005, planned to arm the Islamic Republic with the famous S-300 air-defence missile systems. The latest move comes ahead of talks between the Russian and American presidents set for April 2009.

Iran's defence minister Mostafa Mohammad Hajjar, a veteran of the Revolutionary Guards of Iran, arrived in Moscow on Monday for talks on the supply of Russian arms to Iran, particularly the S-300 systems.

However, as reported in Kommersant Daily, Moscow will not deliver the missile systems for some time, at least not before the first meeting of Russian president Dmitry Medvedev and American counterpart Barack Obama, a historic event widely expected to melt the ice in Russia-US relations and restart a dialogue between the two sides.


They'll deliver the following week just to let Bambi know how far his influence extends.

Iran does not follow resolutions of the UN Security Council concerning its nuclear programme and that fact alone is enough to put Russia in an awkward position if it delivers S-300s to Iran now. So far, Moscow and Tehran have fulfilled only one contract in air defence dating back to 2005 when Russia sold Iran 29 Thor-M1 middle-range missile air-defence systems for US$700 million.

Since then, Tehran has showed intense interest in S-300 systems and even signed a secret contract for delivery of 5 divisions of S-300s for US$800 million. But despite the fact that the contract has been initialised and Iran expresses its readiness to pay, Moscow has delayed the supply for political reasons as the question of arming Iran with the newest defence systems greatly alarms America's principle Middle East ally, Israel.

It's not just once that the Iranian authorities have jumped the gun and declared that S-300s have already been delivered and deployed, claims always refuted by Russia. The last such instance was on December 22, 2008.

Iran desperately needs the S-300s to protect the almost completed Bushehr nuclear power plant, which is likely to be a high priority target in the event of military conflict with Israel. If S-300 systems are deployed near Bushehr, Israel will be unable to conduct air strikes without response as it did in 1981, when it destroyed a nuclear reactor in Iraq, as well as in 2007, when it took out a supposedly nuclear target in Syria.

At the same time Russian experts doubt whether Israel would dare to conduct an air strike against Iranian nuclear targets. "Israel does not have a reason for such an assault since Iran does not have and, in the near future, will not have nuclear arms, and the US seems to be looking for a political resolution with Iran, Israel will not do the dirty on Obama's administration" says political analyst Aleksandr Pikayev from the Institute of World Economy and International Relations.

Russia does not supply only military products to Iran. The construction of a nuclear power plant in Bushehr is just another example for this. "For Russia, Iran is a friendly state. Russia is in constant dialogue with Iran, advising it to comply with its international obligations. Clever people in Washington understand that Russia has vast interests in Iran because it is an ally and strategic friend and neighbour, so it is natural that Russia extends some commercial projects in Iran" commented military expert Viktor Mizin from the Moscow Institute of International Affairs.

It is true that five S-300 missile systems could secure the skies above Bushehr nuclear power plant, but it looks really doubtful that Moscow will put at risk the opportunity of improving the severely damaged relations with Washington.


That's a silly statement. We don't have a lot that Russia really wants once we cancel the missile defense system in Poland. The Russians just want us to stay out of the way and Bambi has already shown that's what he's going to do.

This means that this time the Iranian delegation may leave Moscow without any tangible results. However, the political situation is subject to change, which means that the fate of Iranian air defence literally depends on what Barack Obama has to propose to Dmitry Medvedev in April this year.

In turn, it is obvious that American leadership is planning to take a diplomatic pause till June when Iran will elect a new president and if it turns out to be someone less irreconcilable like Mahmoud Ahmadinejad, then the US will deal directly with the Iranian authorities.
Posted by: Steve White || 02/18/2009 14:18 || Comments || Link || E-Mail|| [6481 views] Top|| File under:
Is Israel assassinating Iran nuclear scientists?
The Telegraph quoted United States intelligence sources as saying Israel is using sabotage, front companies and double agents to disrupt the Iranian regime's illicit weapons project as an alternative to direct military strikes.

Nevertheless, it should be noted that Israel has been carrying out similar covert activities for about a decade, ever since Iran was first suspected of seeking nuclear weapons. The U.S. journalist James Risen has written recently that the CIA and the Mossad have planned together a number of sabotage operations against the Iranian program, including damaging power lines to nuclear sites in order to cause harm to computer systems and equipment.


Operation Lemony Snickett is in full swing ...

The Telegraph also quoted Israeli officials as privately acknowledging the new U.S. administration is unlikely to sanction an air attack on Iran's nuclear installations and that President Barack Obama's offer to extend a hand of peace to Tehran puts any direct military action beyond reach for now.

As such, the reported goal of Israel's covert campaign is to delay or interrupt the Iranian research program, without engaging in a direct confrontation that could lead to a wider war.

"Disruption is designed to slow progress on the program, done in such a way that they don't realize what's happening. You are never going to stop it," a former CIA officer on Iran was quoted as saying.

"The goal is delay, delay, delay until you can come up with some other solution or approach," he added. "We certainly don't want the current Iranian government to have those weapons. It's a good policy, short of taking them out militarily, which probably carries unacceptable risks."
Posted by: Fred || 02/18/2009 00:00 || Comments || Link || E-Mail|| [6470 views] Top|| File under: Govt of Iran
Ahmadinejad calls for new world order
Iranian President Mahmoud Ahmadinejad has called for a new world order based on new ideas, saying the era of tyranny has come to a dead-end.

In an exclusive interview with Islamic Republic of Iran Broadcasting (IRIB), Ahmadinejad noted that it is time to propose new ideologies for running the world. He said the time of tyrannical regimes is over and arrogant powers can no longer proceed with business as usual since their capitalism-based economies are collapsing.

"Tyrannical regimes will not last forever and they will reach their end sooner or later," Ahmadinejad stated.


We keep hoping, Mahmoud, we keep hoping ...

The president said people across the globe are fed up with the slogans of the arrogant powers. He cited the widespread protests in countries like Iraq and Afghanistan, where he believes the major powers' policies are failing.

"Any civilization or empire that wants to impose its ideas on others through the use of force will reach its end in the near future," he said. Iran can present new ideas and views, which the world will need in the future, he added.

The Iranian president stated that Israel's defeat in its Gaza offensive was the beginning of a new order in the world. "Now they are in disarray and new developments are unfolding."
Posted by: Fred || 02/18/2009 00:00 || Comments || Link || E-Mail|| [6479 views] Top|| File under: Govt of Iran
Who's in the News
64
[untagged]
8
Govt of Pakistan
3
Govt of Iran
2
TTP
2
al-Qaeda
2
TNSM
1
Govt of Sudan
1
Govt of Syria
1
Jamaat-e-Islami
1
Lashkar e-Taiba
1
Palestinian Authority
1
Taliban
1
al-Qaeda in Pakistan
1
al-Qaeda in Yemen
Bookmark
E-Mail Me
The Classics
The O Club
Rantburg Store
The Bloids
The Never-ending Story
Thugburg
Gulf War I
The Way We Were
Bio
Merry-Go-Blog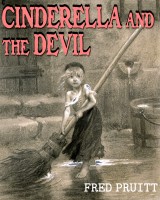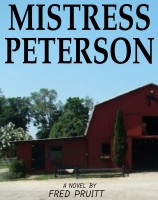 On Sale now!


A multi-volume chronology and reference guide set detailing three years of the Mexican Drug War between 2010 and 2012.

Rantburg.com and borderlandbeat.com correspondent and author Chris Covert presents his first non-fiction work detailing the drug and gang related violence in Mexico.

Chris gives us Mexican press dispatches of drug and gang war violence over three years, presented in a multi volume set intended to chronicle the death, violence and mayhem which has dominated Mexico for six years.
Click here for more information


Meet the Mods
In no particular order...


Steve White
Seafarious
Pappy
lotp
Scooter McGruder
john frum
tu3031
badanov
sherry
ryuge
GolfBravoUSMC
Bright Pebbles
trailing wife
Gloria
Fred
Besoeker
Glenmore
Frank G
3dc
Skidmark
Alaska Paul



Better than the average link...



Rantburg was assembled from recycled algorithms in the United States of America. No trees were destroyed in the production of this weblog. We did hurt some, though. Sorry.
52.91.0.112

Help keep the Burg running! Paypal: