-Lurid Crime Tales-
Texas teen brothers and their friend are arrested 'for beating stepdad to death with BRASS KNUCKLES after he sexually abused their half-sister, nine'
Siblings Christian Trevino and Alejandro Trevino, both 18, were arrested in Pharr, Texas, on Saturday


The boys along with their friend Juan Eduardo Melendez, 18, were taken into custody for last Thursday's murder of their stepfather, Gabriel Quintanilla


The Trevino brothers approached Quintanilla after their nine-year-old half-sister came forward and said her 42-year-old father had sexually assaulted her


Quintanilla was beaten on three different occasions and was thrown into the back of a pickup truck before they abandoned his body in a McAllen field


Christian Trevino and Melendez were charged with capital murder
Pharr police chief Andy Harvey revealed during a press conference Tuesday that Quintanilla had a 2019 arrest warrant for allegedly sexually abusing another minor.

Quintanilla had sexually assaulted the girl between 2014 and 2016.

'He was being elusive, obviously hiding from us,' Harvey said.
Posted by: Skidmark || 01/27/2022 08:54 || Comments || Link || E-Mail|| [10796 views] Top|| File under:
NYC hospital shooting suspect arrested after he wrote his name in sign-in book: report
[FoxNews] The gunman caught on video opening fire inside the emergency room of a New York City hospital has been taken into custody after police discovered he wrote his name in the facility's sign-in book, reports say.

Keber Martinez, 25, of the Bronx, now faces attempted murder, reckless endangerment and criminal possession of a firearm charges stemming from the shooting that unfolded Tuesday at Jacobi Medical Center, according to the New York Police Department.

Police told Fox5 NY that Martinez wrote his name in the Bronx hospital's sign-in book, making it easier for investigators to track him down. He was arrested late Tuesday night.

In a statement, the NYPD said they responded to the hospital midday Tuesday after receiving a 911 call about a person being shot inside there.

"Upon arrival Police discovered a 35-year-old male with a gunshot wound to the arm," the statement read. "The victim was immediately treated by medical personnel on location."

Police say Martinez got into a verbal dispute with the victim before discharging "several rounds."

The victim, who has not been identified, is expected to survive. He and Martinez also are believed to have known each other, according to ABC7.

The entire incident was captured on hospital surveillance cameras, showing calm in the waiting room before the gunfire erupted.

Martinez is familiar to police as he has had six prior arrests, the most recent being in May 2020 for charges of assault, drugs, grand larceny and criminal possession of a weapon, ABC7 reported.
Posted by: Skidmark || 01/27/2022 00:00 || Comments || Link || E-Mail|| [10795 views] Top|| File under:
Alabama man accused of feeding meth to 'attack squirrel' faces new charges
[FoxNews] The Alabama man who has denied allegations that he fed meth to an attack squirrel at his home will reportedly face additional charges—delaying his trial.

Mickey Joel Paulk, 39, was scheduled to appear in court next week to face charges of possession of a wild animal, stolen property and possession of a weapon by a felon after his initial arrest in June 2019, AL.com reported.

The bizarre case started in 2019, when deputies raided his Athens home and said they found meth, ammunition and body armor. The paper reported that they also claimed to have found the squirrel and released it into the wild. Limestone County deputies said they were told that Paulk fed the animal meth but said there was no safe way to test the animal, the report said.

Paulk was not home during the raid. Ronnie Reynolds, who was allegedly inside the home at the time, was arrested and charged with possession of a controlled substance, possession of drug paraphernalia and loitering at a known drug house, WBRC reported.

Paulk was arrested following a manhunt. He will now appear in court on Feb. 28, court documents show.

Paulk was arrested in December stemming from other drug offenses, AL.com reported.
Posted by: Skidmark || 01/27/2022 00:00 || Comments || Link || E-Mail|| [10795 views] Top|| File under:
-Obits-
Evansville Wartime Museum advocate, World War II pilot Allen Sanderson, 99, passes on
[Courier & Press] EVANSVILLE, Ind. — Allen Sanderson, who flew 118 missions in an Evansville-made P-47 Thunderbolt during World War II and later became a staunch supporter of the Evansville Wartime Museum, has died. He was 99.

The native of Roanoke, Virginia, moved to Evansville in the late 1950s and had a 35-year career with the company formerly known as American General Finance. He was involved with Hadi Shrine for 50 years, as well as several other organizations.

Establishing the local war museum, though, was Sanderson's great passion. Given his life story, it's easy to understand why.


Posted by: Besoeker || 01/27/2022 00:00 || Comments || Link || E-Mail|| [10795 views] Top|| File under:
-Great Cultural Revolution
Navy SEALs to stop using Washington state parks after residents voice fears of seeing 'armed men'
[FOX] The Navy has used Washington state coastal parks for over 30 years for SEAL cold water training and other special operations exercises, with leaders saying the area offers the perfect environment to simulate what the elite forces may encounter on difficult operations overseas.

"This area provides a unique environment of cold water, extreme tidal changes, multi-variant currents, low visibility, complex underwater terrain, climate and rigorous land terrain, which provides an advanced training environment," Navy spokesman Joe Overton told Coffee or Die Magazine.

But the Navy's use of Washington shoreline has recently come under fire from local residents who are concerned about both the physiological and environmental impact the SEAL training can have on others using the parks.

"I do not care to catch a glimpse of apparently armed men skulking around and I DEFINITELY do not want to risk having my young grandchildren see such a sight," a resident wrote to state regulators during a public comment period while the state was attempting to renew its agreement with the Navy.

Other residents expressed similar concerns, arguing that the parks are supposed to serve as a place to relax for residents.

"In these days of great division in our civil society, we don't need stealthy men in camo uniforms toting toy guns around our State and County Parks," another commenter said. "People frequent parks to escape tension, not to encounter more. Keep the Navy commando training out of our parks!"

Another commenter expressed concerns over UAVs, arguing, "The Navy's plan is to use larger, gasoline-powered UAV's as well as smaller, electric-powered types. This offers significant potential for direct and indirect injury to birds as well as auditory disruption to the experience of park visitors."
Posted by: Skidmark || 01/27/2022 00:50 || Comments || Link || E-Mail|| [10795 views] Top|| File under: Mob Rule
-Short Attention Span Theater-
Long COVID expert says the world is in 'deep trouble' and millions may suffer from debilitating physical and cognitive issues for YEARS after being infected
Isn't that old AGE?
Could, may and up to? Someone is having fun panicking. Also, given that this is only the second year that Covid-19 has been out in the wild, our precious Long Covid specialists need at least three more years of data before they can come up with a reliable prognosis.
Posted by: Skidmark || 01/27/2022 08:03 || Comments || Link || E-Mail|| [10796 views] Top|| File under:
Slow-Cooker Bloody Mary Chili
[Garden & Gun] The spicy tomato blend can provide the base for much more than cocktails—just ask Nashville chef Maneet Chauan - By KATHLEEN PURVIS
Posted by: Besoeker || 01/27/2022 07:05 || Comments || Link || E-Mail|| [10795 views] Top|| File under:
-Land of the Free
Donald Trump announces speakers for Texas rally Saturday
[JustTheNews] Former President Donald Trump will be joined by eight speakers, including candidates he has endorsed, at his rally Saturday in Conroe, Texas.

The all-day event will feature five pro-Trump officials running for reelection in Texas: Gov. Greg Abbott, Lt. Gov. Dan Patrick, Attorney General Ken Paxton, Agriculture Commissioner Sid Miller and Montgomery County Judge Mark Keough.

Additional speakers include State Sen. Dawn Buckingham, who is running for Texas Land Commissioner and Gonzales Mayor Connie Kacir, who will primary the incumbent Republican Gonzales County Judge according to The Gonzales Inquirer. Texas GOP Chairman Matt Rinaldi will also be at the Save America Rally.

The rally seeks to continue "President Trump's unprecedented
effort to advance the MAGA agenda by energizing voters and highlighting America First candidates and causes," the announcement reads.

"Really big crowd expected in Texas this weekend," Trump said on Monday. "The rallies are bigger than ever before–so much to talk about!"

The former President's last rally was held in Arizona and featured nine speakers, including three members of Congress.
Posted by: Skidmark || 01/27/2022 00:00 || Comments || Link || E-Mail|| [10797 views] Top|| File under:
Caribbean-Latin America
Canadian Killed in Mexican Resort Tied to Vietnamese Mafia, Say Police
[Breitbart] Mexican authorities revealed the shooting of three Canadians at a luxurious resort in the Mayan Riviera is linked to an apparent organized crime dispute. One of the fatal victims was a relative and alleged money launderer for a top Vietnamese mafia leader operating in Canada.

The shooting took place Friday afternoon at a luxurious resort in Mexico's Mayan Riviera, approximately 40 miles from Cancun, where a lone gunman approached three Canadian tourists and shot them before making an escape. Two died from their injuries.

In the days after the shooting, the Quintana Roo Attorney General's Office identified one of the victims as Robert James Dinh, a Canadian citizen wanted on money laundering charges. According to Mexican authorities, Dinh is a blood relative of Cong Dinh, a man identified as a top leader in the Vietnamese mafia operating in the U.S. and Canada. In 2019, the Royal Canadian Mounted Police offered a $50,000 reward for Cong Dinh and identified his organization as a major player in the Canadian drug trade with ties to Mexico, Australia, California, and Vietnam, the Vancouver Sun reported.

Mexican authorities also revealed the murder was planned since an unknown individual delivered the firearm to the gunman. Both of those individuals remain at large.

In recent months, Caribbean resort areas including Cancun, Tulum, and Playa Del Carmen have seen a rise in violence as rival organizations fight for control of the local drug trade and routes into Mexico. While most of the violence takes place away from tourist hotspots, there have been recent cases where gunmen clashed near hotels and high-profile destinations. In some cases, tourists were killed.
Posted by: Skidmark || 01/27/2022 00:00 || Comments || Link || E-Mail|| [10795 views] Top|| File under: Narcos
Michael Flynn Says Hundreds of Millions Could Die
(AmericanProsperity.com) — Once a national security advisor to former President Donald Trump, Michael Flynn is a retired Army Lieutenant General who recently gave his opinion on the continuing Ukraine conflict. With neither side budging, Flynn issued a grim warning, asserting that hundreds of millions of people could die as a result of the escalating situation.

Lt. Gen. Flynn mentioned how things are going between Russia, Ukraine, NATO, and the United States; war may be inevitable. The former national security advisor noted that American people are essentially in the dark, with the media only telling the public what they want them to hear. The retired general offered a unique opinion in The Western Journal's recent exclusive.
Posted by: Besoeker || 01/27/2022 03:02 || Comments || Link || E-Mail|| [10795 views] Top|| File under:
Initiative to recognize DPR and LPR agreed three times with Putin
Direct Translation via Google Translate. Edited.


[REGNUM] The initiative to recognize the DPR and LPR, coming from the Communist Party of the Russian Federation, has been agreed three times with the only person in Russia in whose hands the strategy is, President Vladimir Putin , said the leader of the movement "The Essence of Time," Sergey Kurginyan on the air of the author's program "The Meaning of the Game" on the movement channel in YouTube.


The strategic problems of war and peace, the management of tensions between countries, for example, Ukraine and Russia, in the Russian Federation are handled by one person - the President of Russia and Supreme Commander Vladimir Vladimirovich Putin. He is alone. Not the State Duma, not some departments, not separate elite groups, the political scientist said.

According to him, Putin, of course, listens to the information provided to him by one or another competent source, as well as some opinions of a very narrow circle of people who are involved in these issues, after which he can easily say to all these people in the spirit of Chapaev from the film of the same name: "About everything you said here, do not care and forget, listen to what I say," which has already happened more than once.

"Accordingly, I have a question about what certain types of actions mean, carried out as if in anticipation of something else. For example, we are well aware that on such important issues, and I don't see anything wrong with that, the Communist Party faction in the State Duma will be completely silent when it comes to war and peace, tension, and everything else. So, if it nonetheless puts forward an initiative like recognizing the LNR, DNR, then it is related to something.

She does this not because she wants to, or because it will increase her popularity among the people. Onaya agrees to this five times before doing something like that, "Korginyan said.

But even if this is an eccentric behavior of the Communist Party of the Russian Federation, not coordinated with the highest authorities, and no more than that, according to the expert, is completely excluded, then she would have been given a short sentence, after which she would have immediately shut up.

But this was not carried out. Therefore, taking into account the soft support for this decision in the State Duma, we are talking about thrice coordinated actions. And there can be no other understanding of this plot, the political scientist added.


Posted by: badanov || 01/27/2022 00:00 || Comments || Link || E-Mail|| [10794 views] Top|| File under:
US says something delphic about Nord Stream 2
WASHINGTON, Jan 26 (Reuters) - U.S. State Department spokesperson Ned Price said on Wednesday the Nord Stream 2 pipeline between Russia and Germany will not move forward if Russia invades Ukraine.

"I want to be very clear: if Russia invades Ukraine one way or another, Nord Stream 2 will not move forward," Price told NPR. "I'm not going to get into the specifics. We will work with Germany to ensure it does not move forward."


How is this clear if we don't know the specifics? For that matter what does 'go forward' mean since I thought all the construction was done and the pipeline was being pressurized

.
Posted by: Lord Garth || 01/27/2022 00:00 || Comments || Link || E-Mail|| [10797 views] Top|| File under:
Economy
Fed signals first interest rate hike coming in March as it scrambles to curb inflation
[Washington Examiner] The Federal Reserve has signaled that the first interest rate hike in years is on the horizon as it moves to leave its pandemic crisis posture and limit inflation.

The Federal Open Market Committee released its decision Wednesday after a two-day monetary policy meeting. The central bank said in a statement that "it will soon be appropriate to raise" its interest rate target.

Bond markets reacted to Wednesday's announcement by raising the implicit odds of a rate hike in March to 95%.

Economists and investors have been eagerly awaiting news on when the central bank will decide to start raising rates from the near-zero level they have been at since the outset of the COVID-19 pandemic. The last time interest rates were hiked was in 2018.

The Fed also announced Wednesday that its asset-purchasing program will end at the beginning of March.
Posted by: Besoeker || 01/27/2022 06:33 || Comments || Link || E-Mail|| [10798 views] Top|| File under:
US Trade Deficit Tops $1 Trillion for First Time
[Free Beacon] The U.S. trade deficit topped $1 trillion for the first time last year, according to Market Watch.

The deficit jumped from $893.5 billion in 2020—the nation's previous record—to $1.08 trillion in 2021. The United States' economic recovery from the coronavirus pandemic has outpaced other nations, spurring increased demand. But Americans have tended toward buying more foreign goods as U.S. businesses have struggled with supply chain shortages caused by worker illness due to COVID-19 as well as government-imposed restrictions and mandates.

During a marathon press conference last week, President Joe Biden credited his administration with having fixed supply chain disruptions brought on by the pandemic.

"I often see empty shelves being shown on television," Biden said. "Eighty-nine percent are full, which is only a few points below what it was before the pandemic."

But supply chain issues are still being reported, especially in the auto industry, where new car sales still lag their pre-pandemic levels. Manufacturers reported about 15 million new vehicle sales in 2021—2 million less than the year before the pandemic.
Posted by: Besoeker || 01/27/2022 03:31 || Comments || Link || E-Mail|| [10795 views] Top|| File under:
The new Bushmaster BA30 bolt action
[Guns America] Bushmaster Firearms is under new management, and they've hit the ground running with a new straight-pull bolt-action rifle, the BA30.

GunsAmerica editor True Pearce called it one of the fastest bolt-action guns he's ever shot, and we had a blast putting the BA30 through its paces at this year's SHOT Show Range Day.
Posted by: Besoeker || 01/27/2022 07:00 || Comments || Link || E-Mail|| [10796 views] Top|| File under:
Activist Uses Apple AirTags to Uncover Secret German Intel Agency
[Breitbart] An activist in Germany has reportedly used AirTags, a mass-market GPS tracking device developed by Apple, to identify a secret arm of German intelligence.

Activist Lilith Wittmann suspected that a mysterious German agency called the "Federal Telecommunications Service," of which little is publicly disclosed, actually belonged to the country's intelligence services. Wittman then utilized a novel method to discover the truth.

By mailing an AirTag to the innocuously-named federal telecoms authority and then tracking it via GPS, the activist was able to observe that the device ended up at the Office for the Protection of the Constitution, the federal domestic intelligence agency of Germany.
Posted by: Besoeker || 01/27/2022 03:17 || Comments || Link || E-Mail|| [10796 views] Top|| File under:
Some Covid-19/22 Figures To Munch On That Were Collected 1-25-22
Reported cases of COVID-19/22 in the last 7 days= 4,498,817.
So roughly 0.04324% of the total US Population was infected in the last 7 days.
Roughly about 1 in 2,312.67 persons.

Using the new CDC death counting guidelines.
There were roughly 14,444 COVID-19/22 deaths.
So this equals approximately 0.321% of the 4,498,817 infected population died.
Or about 1 in 31,152.64 infected of of the 1 in 2,312.67 did not survive.

COVID-19/22 VACCINE DATA
Experts estimate that in the U.S., 70% of the population — more than 200 million people — would have to recover from COVID-19 to halt the pandemic. It is estimated roughly 251,000,000+ people or 76% of the US population have received at least one dose of the Covid-19/22 Vaccine. But are told now we still haven't reached Covid-19 Herd immunity.

Maybe this figure more what they need to be 70%. Overall, roughly 211,000,000+ people or 65% of the population have been now fully vaccinated and have boosters.

VACCINE ISSUES
Among all Covid-19/22 vaccine recipients, 66.6% reported at least one systemic reaction in the 7 days after vaccination. The frequency and severity of systemic adverse events was higher after dose 2 than dose 1. Fatigue, headache, chills, and new or worsened muscle pain were most common.

US Cardiologists are reporting a huge spike in heart inflammation cases after vaccination to the American Heart Association (AHA). The warning to the AHA is clear: "Patients had a 1 in 4 risk for severe problems after the vaccines, compared to 1 in 9 before."

SEE: VACCINE RELATED SERIOUS EVENTS & DEATHS:
Look at the figures yourself. They are crappy when compared to other Vax's used.

BTW: As of this morning (07:32EST) the USA is showing 20% reduction in cases over the last accounting period (last week).
Posted by: NN2N1 || 01/27/2022 00:00 || Comments || Link || E-Mail|| [10797 views] Top|| File under:
Who's in the News
46
[untagged]
3
Islamic State
3
Tin Hat Dictators, Presidents for Life, & Kleptocrats
3
Human Trafficking
2
Migrants/Illegal Immigrants
2
Mob Rule
1
Tablighi Jamaat
1
al-Shabaab (AQ)
1
Hamas
1
Taliban/IEA
1
Narcos
1
Houthis
Bookmark
E-Mail Me
The Classics
The O Club
Rantburg Store
The Bloids
The Never-ending Story
Thugburg
Gulf War I
The Way We Were
Bio
Merry-Go-Blog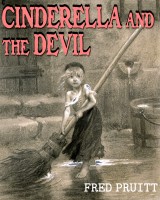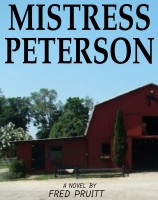 On Sale now!


A multi-volume chronology and reference guide set detailing three years of the Mexican Drug War between 2010 and 2012.

Rantburg.com and borderlandbeat.com correspondent and author Chris Covert presents his first non-fiction work detailing the drug and gang related violence in Mexico.

Chris gives us Mexican press dispatches of drug and gang war violence over three years, presented in a multi volume set intended to chronicle the death, violence and mayhem which has dominated Mexico for six years.
Click here for more information


Meet the Mods
In no particular order...


Steve White
Seafarious
tu3031
badanov
sherry
ryuge
GolfBravoUSMC
Bright Pebbles
trailing wife
Gloria
Fred
Besoeker
Glenmore
Frank G
3dc
Skidmark



Better than the average link...



Rantburg was assembled from recycled algorithms in the United States of America. No trees were destroyed in the production of this weblog. We did hurt some, though. Sorry.
3.236.65.63

Help keep the Burg running! Paypal: