-Lurid Crime Tales-
Naked Tennessee woman armed with ax accused of vandalizing Walmart
[FoxNews] A Tennessee woman was arrested Tuesday after she was found partially naked and using an ax inside a Walmart, authorities said.

Officers in Knoxville responded to the giant retailer after a caller said a naked woman was throwing items at employees and defecated on herself, according to a police report.

Nashea Brown, 35, was found in the sporting goods section with an ax and a knife tucked into her bra, police said. The officers ordered her to drop the ax but she allegedly refused to comply.

One officer attempted to use a Taser but it was ineffective. Another officer used their Taser and Brown was taken into custody.

She is charged with disorderly conduct, resisting arrest and vandalism up to $1000. She is being held in the Knox County jail.

The store estimated more than $500 worth of property was vandalized.

Posted by: Skidmark || 06/18/2021 00:03 || Comments || Link || E-Mail|| [10793 views] Top|| File under:
San Francisco substitute teacher, 65, pleads guilty to sex tourism charges after traveling to Vietnam
[Daily Mail, Where America Gets Its News] Paul Bodner pleaded guilty to three counts of travel with intent to engage in illicit sexual conduct; he faces up to 30 years in prison


Bodner worked as substitute teacher in San Francisco Unified School District on and off between 1985 and 2019


Bodner admitted to repeatedly traveling to Vietnam and engaging in sex acts with local boys as young as 11 or 12


He came under scrutiny in 2016, when US Customs and Border agents found in his luggage photos of semi-nude boys and a list of playground locations


As a teacher in California, Bodner allegedly faced multiple allegations of misconduct
Posted by: Fred || 06/18/2021 00:00 || Comments || Link || E-Mail|| [10793 views] Top|| File under:
Off-Duty Jersey City Officer Brutally Beaten By 10 Men
[DAILYVOICE] An off-duty Jersey City police officer was hospitalized after being beaten by a group of 10 men in a racially-motivated attack over the weekend, authorities said.The 42-year-old white officer was bleeding form his head and face when his colleagues were flagged down near Grove Street and Newark Avenue around 3:30 a.m. Sunday, city spokeswoman Kimberly Wallace-Scalcione said.

The officer was assaulted by a group of 10 males, who were also shouting racially motivated insults at the victim, she said.

The unnamed victim identified himself as an off-duty police officer multiple times throughout the assault before losing consciousness, Wallace-Scalcione said.

He was transported to a local hospital with severe head trauma, where he was treated and released.




Posted by: Fred || 06/18/2021 00:00 || Comments || Link || E-Mail|| [10794 views] Top|| File under:
Suspect in 'unprovoked' stabbing of Asian woman was freed from jail days earlier
[NYPOST] A 94-year-old Asian woman was stabbed multiple times in an "unprovoked" attack in the Socialist paradise of San Francisco
...where God struck dead Anton LaVey, home of the Sydney Ducks, ruled by Vigilance Committee from 1859 through 1867, reliably and volubly Democrat since 1964...
by a burglary suspect who was released from jail nine days earlier, according to police and court records.

Daniel Cauich, 35, was wearing an ankle monitor when he was arrested Wednesday on charges including attempted homicide, elder abuse and committing a felony while on bail or release, NBC Bay Area reported, citing police.

Cauich, who had reportedly been arrested five times last year on burglary charges, was sprung by a judge on June 7 to await his trial after his most recent arrest for burglary on May 18, according to court records cited by the San Francisco Chronicle.

Authorities said Cauich was taken into custody without incident less than two hours after the elderly victim was stabbed several times in front of her apartment.

"Officers also located a knife near the

scene of the crime

believed to have been used in the commission of the stabbing," police said in a statement. "At this time

Sherlocks

believe the attack was unprovoked and are working to determine if race was a motivating factor in the incident."

The victim, Anh Taylor, was recovering at a hospital Wednesday and is expected to survive, according to NBC Bay Area. She had surgery on her wrist, which was badly cut during the attack, a

news hound

for the station tweeted.

"A man seemed like he had bumped her into a wall and then I heard her scream," a San Francisco woman identified only as Jasmine told NBC Bay Area. "When I ran over, I saw blood gushing all over. I said, 'What happened?' She said, 'I don't know, he stabbed me.'"

In September, Cauich was one of three suspects arrested in a string of burglaries in San Francisco's North Beach section, where homes were robbed of bicycles, police said.

Cauich was convicted on multiple burglary charges in March, receiving a one-year jail sentence along with probation. He ultimately served more than 100 days before being released early in April, the Chronicle reported, citing court records.

Five years earlier, Cauich was arrested along with his brother in the fatal stabbing of a 55-year-old man, but a judge dismissed the case in February 2019 upon finding no sufficient cause to believe he was guilty. A third suspect in the case remains in jail awaiting trial, the newspaper reported.
Posted by: Fred || 06/18/2021 00:00 || Comments || Link || E-Mail|| [10793 views] Top|| File under:
-Short Attention Span Theater-
Two executions in South Carolina are BLOCKED until the state can form a firing squad so that the inmates are able to choose how they die
[Daily Mail, Where America Gets Its News]
The state's Supreme Court on Wednesday blocked the planned executions of Brad Sigmon and Freddie Owens until they can choose how they die


Under new capital punishment law, inmates are able to choose death by electrocution, lethal injection or firing squad


Sigmon and Owens both chose lethal injection, but the state doesn't have the necessary drugs for that method of execution


Corrections officers have also not yet assembled a firing squad, therefore electrocution would be the only option


The new revigorated opponents of capital punishment, who sent the state's governor a letter urging he call of the executions
Posted by: Skidmark || 06/18/2021 00:00 || Comments || Link || E-Mail|| [10793 views] Top|| File under:
-Land of the Free
Ammo shortage shows no sign of improving: Smith & Wesson
[FoxNews] Ammunition inventories that were depleted during the pandemic are showing no sign of improving, according to Smith & Wesson Brands CEO Mark Smith.

Gun sales in the U.S. have soared over the past 15 months as people sought protection in response to the wave of civil unrest that occurred following the death of George Floyd as well as an increase in socially distant outdoor activities amid COVID-19 lockdowns.

Firearms enthusiasts also stocked up to prepare for the possibility of stricter gun regulations during the Biden administration.

The unprecedented demand for firearms has made it difficult for manufacturers to keep ammunition on store shelves.

"It's widely known the ammunition shortages continue," said Smith & Wesson CEO Mark Smith. "There is still a lot of interest in firearms."

Smith & Wesson said it shipped nearly 2.5 million units last year, up 70% from 2020.

Strong demand continues in 2021.

NICS background checks have climbed 6.8% year over year to almost 1.63 million through the first five months of 2021. Last year they soared 40% to a record 39.695 million.

Background checks are indicative of sales trends but don't translate directly to sales. For example, customers can purchase multiple firearms at once and only be the subject of one background check.

A survey of 1,800 customers conducted in April by market research firm Southwick Associates found three-quarters of respondents encountered out-of-stock issues when trying to purchase ammunition. That was down slightly from the four in five customers who faced the problem in 2020.
Posted by: Skidmark || 06/18/2021 14:08 || Comments || Link || E-Mail|| [10793 views] Top|| File under:
Chinese Defector's Identity Confirmed, Was Top Counterintelligence Official
[Red State] We now know the name of the Chinese defector who has been working with the Defense Intelligence Agency (DIA) for a few months and what his position within the Chinese military and government was, among other details.

Matthew Brazil and Jeff Stein at Spy Talk reported on the "rumor," and gave the name and background of the rumored defector:


Chinese-language anti-communist media and Twitter are abuzz this week with rumors that a vice minister of State Security, Dong Jingwei (董经纬) defected in mid-February, flying from Hong Kong to the United States with his daughter, Dong Yang.

Dong is, or was, a longtime official in China's Ministry of State Security (MSS), also known as the Guoanbu. His publicly available background indicates that he was responsible for the Ministry's counterintelligence efforts in China, i.e., spy-catching, since being promoted to vice minister in April 2018. If the stories are true, Dong would be the highest-level defector in the history of the People's Republic of China.

RedState's sources confirmed that the defector is, in fact, Dong, that he was in charge of counterintelligence efforts in China, and that he flew to the United States in mid-February, allegedly to visit his daughter at a university in California. When Dong landed in California he contacted DIA officials and told them about his plans to defect and the information he'd brought with him. Dong then "hid in plain sight" for about two weeks before disappearing into DIA custody.

RedState's sources say that Chinese officials did demand that the United States return Dong, but Blinken didn't exactly refuse; at that time Blinken wasn't aware that Dong was with the US government, the sources say, and told China that the US didn't have Dong.

It's only in the last three to four weeks that anyone outside DIA knew about the defector, according to RedState's sources. Prior to that time, DIA was vetting the information provided and confronting Langley officials with what they'd learned without divulging the source.

Experts quoted in the Spy Talk piece essentially say that the defection is just a rumor and that rumors happen all the time, but that if it's true it's a big deal but "not game-changing." Based on conversations with sources familiar with the information Dong has already provided and its quantity and reliability, that's simply not the case. Not only does Dong have detailed information about China's special weapons systems, the Chinese military's operation of the Wuhan Institute of Virology and the origins of SARS-CoV-2, and the Chinese government's assets and sources within the United States; Dong has extremely embarrassing and damaging information about our intelligence community and government officials in the "terabytes of data" he's provided to the DIA.


Which the Biden Administration will promptly bury.
Posted by: Grinesing Unating7534 || 06/18/2021 03:19 || Comments || Link || E-Mail|| [10795 views] Top|| File under: Commies
-War on Police-
Dramatic footage shows frantic struggle in police interview room as man, 27, arrested for beating his girlfriend's two-year-old son to death tries to grab a detective's gun
[Daily Mail, where America gets its news]
Terrell Rhodes, 27, was taken into custody in Las Vegas back on May 11 in connection with the beating death of toddler Amari Nicholson


Newly released surveillance video from the interrogation room shows Rhodes lunging for an officer's gun just moments after allegedly confessing


Amari was reported missing by his mother, Tayler Nicholson, back on May 5 after Rhodes claimed a member of the boy's biological family took him


Nicholson was in Colorado at the time and left her son in her boyfriend's care


Amari's paternal relatives quickly denied claims they had taken the boy and police zeroed in on Rhodes as the prime suspect


Rhodes allegedly confessed after his arrest and told police where he had dumped the boy's body
Posted by: Skidmark || 06/18/2021 00:00 || Comments || Link || E-Mail|| [10795 views] Top|| File under:
Afghanistan
Covid Emergency at US Embassy in Afghanistan
The U.S. Embassy in Kabul on Thursday ordered staff to avoid leaving their quarters to cope with a surge of Covid-19 cases that has filled intensive care units and led to multiple evacuations and the death of at least one staff member.

An internal management notice reviewed by The Wall Street Journal described a chaotic situation at the embassy. Some 114 coronavirus cases have been confirmed among staff, it said.

The rapid spread of the illness has stretched medical facilities, according to the notice, forcing health units to create temporary wards to deal with an influx of patients. The intensive care unit at the U.S. military hospital that supports the embassy is at full capacity and several staff members have been evacuated.
-1. How could people not be vaccinated by now in the embassy.
2. Obviously, this is not just at the embassy but country-wide.
Posted by: Lord Garth || 06/18/2021 00:00 || Comments || Link || E-Mail|| [10794 views] Top|| File under:
Economy
Jobless Claims Exceed Expectations - Unexpectedly!
[Washington Examiner] The number of new applications for unemployment benefits rose 37,000 last week to 412,000, the Labor Department reported on Thursday.


The number of new jobless claims represents the number of people who filed for unemployment in the previous week. The new figure was more than forecasters' expectations of 359,000 new claims. The number is also higher than the week before, which saw 375,000 filings.

Weekly jobless claims are being watched closely as the U.S. economy recovers because recent monthly jobs reports have been less than stellar and have added to concerns that the country could be in the throes of a labor shortage.

The economy fell slightly short of expectations last month and added 559,000 new jobs, a number that was below the 650,000-consensus level but was still far more positive than the surprisingly bad report from the month before. Only 278,000 jobs were added in April, a figure way below predictions of nearly 1 million additional jobs.
Posted by: Bobby || 06/18/2021 00:00 || Comments || Link || E-Mail|| [10793 views] Top|| File under:
Israel-Palestine-Jordan
After years of delays, Jordan said to nix Red Sea-Dead Sea canal with Israel, PA
[IsraelTimes] Report says kingdom will pull the plug on pipeline and instead focus on internal desalination project.


They've taken long enough to get to the inevitable. Because for Jordan's rulers, working with outside Palestinians would give the local lot dangerous ideas, while working with the Joos is too icky for words.

Jordan has decided to cancel a highly touted joint project with Israel and the Paleostinian Authority for a canal linking the Red Sea and the Dead Sea, after years of the plan stagnating, the Kan public broadcaster reported Thursday.

According to the report, Amman has decided to finally pull the plug on the joint pipeline, citing unnamed sources saying there was "no real Israeli desire" for the plan to go ahead.

Instead Jordan will reportedly focus on a potential internal project that will see water pumped from the Red Sea and desalinated at a facility in Aqaba.

However,


a hangover is the wrath of grapes...


even if donors are found to fund that internal water supply project, it will take time to build and the kingdom will in any case still have a shortfall that requires continued purchase of some 50 million cubic meters of water per year from Israel supplied under the peace agreements between the two countries, Kan said.

The Red Sea-Dead Sea canal project had long been delayed by bureaucratic hurdles, financing difficulties and environmentalist objections, compounded by Israel's lack of a functioning government for two years.

The project was further harmed by diplomatic tensions between Israel and Jordan although newly installed Foreign Minister Yair Lapid appeared to court better ties on Monday, praising King Abdullah as "an important strategic ally" and promising to work with him.

After being talked about for years, an agreement on the canal was signed in 2013 with the aim of helping to alleviate Jordan's severe water shortage while helping replenish the fast-shrinking Dead Sea.

According to the plan, a desalination plant in Jordan would provide much-needed drinking water to the region while its leftover brine would be pumped north to the Dead Sea to replenish the fast-shrinking lake, while also producing green energy

... the attempt to produce energy without using fossil fuel. The preferred methods are solar, wind, geothermal, phlogiston, philosophers' stones, and rattling bears' teeth. The approach with the most promise involves attaching generators to perpetual motion machines, but using Words of Power to summon energy-rich demons may also work. The green in the term refers to the vast number of dollars that have been thrown at the problem since 1973 with indifferent results...
through the use of water turbines.

Israel was to see very little economic gain from the canal project, which would have cost the country around $1 billion, but as well as the environmental impact on the Dead Sea, there was also the strategic aim of the pipeline helping to maintain Jordan's stability.

A devastating drought in Syria, from 2006 to 2011, is credited with helping to fuel the deadly civil war there, as farmers moved to the cities, where unemployment intensified discontent, which was further exacerbated by food shortages.

Jordan is one of the most water-starved countries in the world. It draws nearly 60 percent of its water from underground aquifers, extracting at twice the rate that the groundwater can be renewed. The rest comes from rivers and streams.

In the capital, Amman, water is supplied to rooftop tanks once a week; other areas of the country are supplied even less frequently.

According to one estimate, Jordan's water is enough to sustain two million people, in a country that has close to ten million — a figure swelled over the past decade by 1.5 million refugees, most of them fleeing civil war in neighboring Syria.

Posted by: trailing wife || 06/18/2021 00:00 || Comments || Link || E-Mail|| [10804 views] Top|| File under:
Companies will be able to take over your DREAMS with commercials, scientists warn in letter calling for laws to ban them
[Daily Mail, where America gets its news] Nearly 40 dream researchers published an op-ed letter warning the public of companies taking over their dreams with commercials.

This technology, called targeted dream incubation (TDI), uses specific audio and visual stimuli, such as a movie, to induce specific imagery and sounds into the brain that people then see in their dreams.

'Our dreams cannot become just another playground for corporate advertisers,' the letter reads, urging the U.S. Federal Trade Commission to revisit its policies banning subliminal advertising to include ads that creep up in your sleep, too.
Posted by: Skidmark || 06/18/2021 10:15 || Comments || Link || E-Mail|| [10793 views] Top|| File under:
Who's in the News
39
[untagged]
5
Taliban
4
Commies
4
Antifa/BLM
3
Islamic State
2
Hezbollah
2
Govt of Iran
2
Human Trafficking
1
Govt of Syria
1
PLO
1
Hamas
1
Lashkar e-Taiba
1
Muslim Brotherhood
1
[untagged]
1
Houthis
1
Govt of Pakistain Proxies
Bookmark
E-Mail Me
The Classics
The O Club
Rantburg Store
The Bloids
The Never-ending Story
Thugburg
Gulf War I
The Way We Were
Bio
Merry-Go-Blog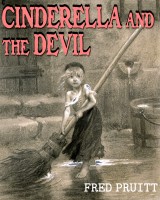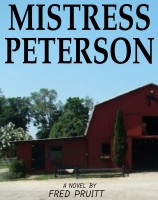 On Sale now!


A multi-volume chronology and reference guide set detailing three years of the Mexican Drug War between 2010 and 2012.

Rantburg.com and borderlandbeat.com correspondent and author Chris Covert presents his first non-fiction work detailing the drug and gang related violence in Mexico.

Chris gives us Mexican press dispatches of drug and gang war violence over three years, presented in a multi volume set intended to chronicle the death, violence and mayhem which has dominated Mexico for six years.
Click here for more information


Meet the Mods
In no particular order...


Steve White
Seafarious
tu3031
badanov
sherry
ryuge
GolfBravoUSMC
Bright Pebbles
trailing wife
Gloria
Fred
Besoeker
Glenmore
Frank G
3dc
Skidmark



Better than the average link...



Rantburg was assembled from recycled algorithms in the United States of America. No trees were destroyed in the production of this weblog. We did hurt some, though. Sorry.
3.225.221.130

Help keep the Burg running! Paypal: