Afghanistan
Clashes Reach Gates of Faryab's Capital in Northern Afghanistan
[ToloNews] With the centers of many districts in Faryab now under Taliban

...the Pashtun equivalent of men...
control,

festivities

have begun in the city of Maimana in the northern province, increasing the alarm of Faryab residents and

politician

s from the province in Kabul, who say that urgent action by the security forces is needed.

Along with fighting in the center of Faryab, the centers of 11 districts have fallen to the Taliban over the last 24 hours. The districts include Chal, Namak Ab, Yangi Qala, Khwaja Ghar and Hazar Samooch districts in Takhar, the Dara-e-Soof-e-Bala district in Samangan, Chahar Bolak district in Balkh, Khashrod District in Nimroz, Manjigak and Khanaqah districts in Jawzjan and Kharwar district in

Pashtun-infested Logar

.

Faryab

politician

s said the province needs urgent attention to push back the Taliban attacks from the center of Faryab.

The newly appointed acting defense minister Gen. Bismillah Mohammadi called on the people to stand with security forces and that the government will provide facilities and equipment.

The city of Maimana looked empty on Sunday morning following intensified

festivities

that inched closer to the center of the northern town.

"The people have been dispersed everywhere. Those who could have fled to villages," said Darwish, a Faryab resident.

"The conflict has reached the gates and the outskirts of the city. The Taliban has reached the gates of the city," said Mirwais, a Faryab resident.

Faryab residents warned that the city will fall to the Taliban if action is not taken to push back the

hard boy

s.

"The government and the security and defense forces should take urgent action to save the Maimana city residents from this situation because it is on the verge of collapse," said Shafiqa Sakha Yulchi, an MP from Farah.

The situation has been fragile in the northeastern province of Takhar over the last two weeks. Eight districts of the province, including Chal, Baharak, Ishkamish, Namak Ab, Yangi Qala, Khwaja Ghar and Hazar Samooch, have either fallen to the Taliban or have been evacuated by security forces within a week's time.

"The war management is weak because they are not keeping one commander two months in one assignment. They are deployed from one place to another and from that place to still another. All the time passes during these reshuffles," said Amir Mohammad Khaksar, an MP from Takhar.

Sar-e-Pul
...a city and eponymous province in northern Afghanistan, population about 500,000. Demographically it is majority Tadjik and Uzbek. There are small Pashtun, Arab, and Hazara communities, of which the Hazaras mostly don't bother anyone...
, Takhar and Faryab provinces in the north, Ghazni province in the center and Farah province in the west have lost the most territory to the Taliban over the last two months.

"If the Taliban chooses violence, continues fighting and bloodshed, they should realize that they will not achieve their evil end and will take it to the grave," said Bismillah Mohammadi, the acting defense minister.

Meanwhile,


...back at the Hubba Hubba Club, Nunzio had his hands full of angry bleached blonde...


a government forces supply convoy was attacked by the Taliban on the Kabul-Gardez highway in

Pashtun-infested Logar

province, causing many vehicles to be damaged, according to local sources.
Posted by: trailing wife || 06/21/2021 00:00 || Comments || Link || E-Mail|| [247 views] Top|| File under: Taliban
Afghan Hero and his whole squad Killed by Taliban in Massacre
[WashingtonPost] KABUL — He was a general's son, a U.S.-trained officer with a dazzling academic record and a daring military reputation.

Col. Sohrab Azimi, a field commander in Afghan special forces that often rescue troops and retake outposts from Taliban attacks, symbolized the country's best hope to fend off an insurgent takeover as U.S. troops began to withdraw from the fight.

Azimi, 31, and his squad of 22 men were massacred Wednesday by Taliban forces while defending a base in northern Faryab province and waiting for reinforcements.

At a ceremony outside a military hospital in Kabul on Saturday morning, a Muslim cleric blessed the velvet-draped coffins of Azimi and two other commandos, released by the Taliban and flown to Kabul by the Afghan Air Force.

They were lifted onto artillery trucks, followed by goose-stepping soldiers and a marching band, then loaded into ambulances.

But in Faryab, one of numerous provinces where the Taliban has launched repeated assaults in recent months, the mass killing added to a deepening sense of despair and defeat. After weeks of attacks that wore down local security forces and led many to surrender, the highly trained commandos sent to save the day had been surrounded, isolated and mowed down en masse.

"Government forces don't have the will to fight. Their morale is weak and there is little coordination among the forces," Sayed Babur Jamal, a provincial legislator, said Saturday.

He said the insurgents control eight districts in Faryab and continue to overrun military and police bases, seizing military vehicles and weapons from surrendering local forces.

"There is a strong possibility that Faryab will fall," he said.

Officials say the pace and aggression of Taliban attacks have increased since the Biden administration announced in April that all remaining troops would be withdrawn by Sept. 11. In some areas, local forces have surrendered after negotiations between community elders and the Taliban. In others, departing U.S. troops have destroyed bases or stripped them of everything usable to keep them from falling into Taliban hands.

Despite the drumbeat of attacks, military officials play down the significance of local Taliban advances and note that many are quickly reversed. After the commando slayings in Faryab's Dawlat Abad district, the district was recaptured by Afghan forces by Thursday, with insurgents suffering heavy casualties, authorities said.

For the Taliban, Azimi's killing was a potential propaganda coup.

The group released a video showing him with bullet holes in his chest, lying amid the corpses of men he had led in battle. But Azimi's father, Zahir, a former Defense Ministry spokesman, wrote on Facebook that he felt pride when he saw the bullets had struck his son from the front.

"You fought face to face with your enemy until the last moment," he wrote.

In an interview at his home Friday, the elder Azimi also noted that his son — who studied in the United States and Turkey, held several academic degrees and married an American citizen — could have easily chosen a prestigious desk job or foreign posting.

"He had many opportunities, but he wanted to go into operations. Regular Afghan families related to him, those who lost husbands and sons," he said.

The elder Azimi, 67, who fought Taliban extremists before they took power in 1996, said he was disturbed by the lack of planning that had preceded the dangerous mission in Faryab, leaving the commandos with no backup.

He said that with up to 50 of 370 Afghan districts under Taliban control or attack, it would be better to temporarily withdraw from some vulnerable areas and prevent bloodshed.

The ex-general said he respected Biden's decision to withdraw U.S. forces but that the president was wrong to rush into the pullout just months after U.S. officials signed a deal with Taliban leaders.

"[The Taliban] came to believe they were winning, and they began to attract thousands of volunteer fighters and support from abroad," he said. "They have a lot more capacity now."
Posted by: Lord Garth || 06/21/2021 00:00 || Comments || Link || E-Mail|| [160 views] Top|| File under: Taliban
Africa Horn
IDPs are detained in Central Darfur over opposition to peace signatory group
[Sudan Tribune] A

front man

of coordination, which supports the holdout SLM/A led by Abdel Wahid al-Nur, said that 11 displaced people from Mukjar camp were detained by the police in Wadi Saleh on Thursday afternoon and still under arrest.

Their arrest goes back to the fact that "the Justice and Equality Movement (JEM) tried on Wednesday, June 16th to open offices inside the camp, but the displaced refused and resisted it by peaceful means" said Adam Rajal.

"The IDPs consider that some of JEM local leaders were among the perpetrators of the mass and individual killings, rape, looting, kidnapping, torture, burning, displacement, arrest and other crimes in Mukjar and Wadi Saleh," stressed Rajal.

The statement went further to claim that JEM officials were part of the

forces of Evil

led by Ali Kushyab who is under trial by the International Criminal Court (ICC).

It is worth noting that the IDPs Coordination and the residents of camps under its control reject the Juba Peace Agreement. Also, they voiced their support to the position of the SLM-AW which calls for a national conference they intend to hold in the future.

Rajal said the camp residents closed the municipality's office to protest the arrest of 11 people.

The Sudanese in Central Darfur did not comment on the arrest of IPDs, or the incident.

The IDPs say elements of the former regime are still holding office at the state and local levels despite the regime change in 2019.

Also, aid workers complain that the humanitarian aid
officials in Darfur still reject the give them the needed permits for humanitarian access.
Posted by: Fred || 06/21/2021 00:00 || Comments || Link || E-Mail|| [90 views] Top|| File under: Govt of Sudan
Africa North
Libya's Haftar closes border with Algeria
[AlAhram] LNA last week sent troops into the southern city of Sebha and then on Saturday to a southern border crossing with Algeria

Libyan National Army (LNA) led by commander Khalifa Haftar

...Self-proclaimed Field Marshal, served in the Libyan army under Muammar Qadaffy, and took part in the coup that brought Qadaffy to power in 1969. He became a prisoner of war in Chad in 1987. While held prisoner, he and his fellow officers formed a group hoping to overthrow Qadaffy, so it's kind of hard to describe him as a Qadaffy holdover. He was released around 1990 in a deal with the United States government and spent nearly two decades in the United States, gaining US citizenship. In 1993, while living in the United States, he was convicted in absentia of crimes against the Jamahiriya and sentenced to death. Haftar held a senior position in the anti-Qadaffy forces in the 2011 Libyan Civil War. In 2014 he was commander of the Libyan Army when the General National Congress (GNC) refused to give up power in accordance with its term of office. Haftar launched a campaign against the GNC and its Islamic fundamentalist allies. His campaign allowed elections to take place to replace the GNC, but then developed into a civil war. Guess you can't win them all. Actually, he is, but slowly...
have closed the border with Algeria, they said on Sunday, after major deployments of his forces to the south underscored his continued role despite efforts to unify the country.

"The armed forces has closed the Libyan-Algerian border and declared it a military zone in which movement is prohibited", said the Moral Guidance Department, an LNA media unit.

The nearly 1,000-kilometre (620 miles) border between Algeria and Libya cuts through mostly uninhabited desert and has few crossings.

Despite progress towards a political solution for Libya after a decade of violence and chaos, most of the country is still controlled by

gang

s, corruption is rampant and the outside powers involved in the conflict have not withdrawn.

Progress is expected on Sunday in implementing the terms of a military ceasefire in place since September, with the planned reopening of the main coast road across front lines, and foreign powers will convene in Berlin this week for Libya talks.
Posted by: trailing wife || 06/21/2021 00:00 || Comments || Link || E-Mail|| [58 views] Top|| File under:
Arabia
Dozens Killed as Battle for Yemen's Marib Flares
[AnNahar] Renewed battles between government forces and Iran's Houthi sock puppets

...a Zaidi Shia insurgent group operating in Yemen. They have also been referred to as the Believing Youth. Hussein Badreddin al-Houthi is said to be the spiritual leader of the group and most of the military leaders are his relatives. The legitimate Yemeni government has accused the them of having ties to the Iranian government. Honest they did. The group has managed to gain control over all of Saada Governorate and parts of Amran, Al Jawf and Hajjah Governorates. Its slogan is God is Great, Death to America™, Death to Israel, a curse on the Jews They like shooting off... ummm... missiles that they would have us believe they make at home in their basements. On the plus side, they did murder Ali Abdullah Saleh, which was the only way the country was ever going to be rid of him...
s over the strategic city of Marib in northern Yemen


...an area of the Arabian Peninsula sometimes mistaken for a country. It is populated by more antagonistic tribes and factions than you can keep track of...


have left 47 dead, including 16 pro-government forces, military sources said.

The Iran-backed rebels are seeking to seize control of Marib and its surrounding oil fields, the Yemeni government's last stronghold in the north after six years of fighting that has plunged the country into a humanitarian crisis.

Diplomatic efforts to secure a ceasefire in Yemen had intensified, in parallel with the fierce campaign for control of Marib, which has left thousands dead on both sides.

But with no agreement in sight, the fighting has flared again after a lull over the past month.

Sources with the internationally recognized government told AFP that 16 soldiers from their ranks were killed, including six officers, on Saturday. The

holy warriors

rarely report their casualties.

The Huthis "launched attacks on various fronts, in an attempt to advance, but they were mostly repelled," one of the officials told AFP.

The sources said that warplanes from the Saudi-led coalition, which supports the beleaguered government, launched air strikes on rebel sites.

The Huthis said on their Al Masirah television channel that the coalition had also carried out 17 air strikes in different parts of Marib province.

The renewed fighting over Marib comes after the failure of a diplomatic push by the United Nations


...an organization originally established to war on dictatorships which was promptly infiltrated by dictatorships and is now held in thrall to dictatorships...


, the United States and regional nations to secure a ceasefire in Yemen.

The outgoing U.N. envoy for Yemen Martin Griffiths on Tuesday told the Security Council his own efforts over the past three years to end the war have been "in vain."

"It is with deep regret that I report today that the parties have not overcome their differences," he said.

Yemen has been devastated by the civil war which broke out in 2014, and millions of civilians are on the brink of famine, according to the U.N.

The Huthis have repeatedly demanded the re-opening of the airport in the rebel-held northern capital of Sanaa before agreeing to any ceasefire.

As well as the bloody offensive in Marib, the Huthis have also stepped up drone and missile strikes on Saudi targets, including its oil facilities.

Saudi air defenses on Saturday intercepted and destroyed 11 drones fired at the kingdom by

Houthis

in Yemen, Saudi state media reported, quoting the coalition battling the

bully boy

s.

"The interception operations were successful," the coalition said in a statement, adding that the drones were packed with explosives and seven were neutralized in Yemeni air space.
Posted by: trailing wife || 06/21/2021 00:00 || Comments || Link || E-Mail|| [86 views] Top|| File under: Houthis
Fifth Column
Flint Police Shoot 19-Year-Old Woman After Juneteenth Celebration — BLM Is Getting Ready For Protests
[USASUPREME] A 19-year-old woman shot by police Saturday during a Juneteenth celebration parade in Flint has died of her injuries, according to the Michigan State Police.

The woman, from Flint, was shot by a Flint police officer after she allegedly drove up to the officer and fired at him at about 2:14 p.m., police say.

The officer, who was injured, then shot the suspect. The incident took place on Saginaw Street near Leith Street.

The woman was taken to the hospital for treatment, where she died of her injuries, police said.

There was no video footage of the incident, but this morning a video taken by some bystanders was sent to us, and in the video where we can see the shooting.

Reports in the area are claiming that the black community is considering protests even do we can clearly see that the cop did everything right!


Posted by: Fred || 06/21/2021 00:00 || Comments || Link || E-Mail|| [235 views] Top|| File under: Antifa/BLM
Videos show leftist mob trying to intimidate conservative conference attendees
[WASHINGTONEXAMINER] A group of leftists aggressively harassed and attacked attendees of the Colorado Christian University Centennial Institute's Western Conservative Summit in downtown Denver on Friday night.

One video, posted by The Blaze's Elijah Schaffer and shared by freelance journalist Andy Ngo, shows a protester pushing a person walking to the Western Conservative Summit.

"F*** you," the protester, who is reportedly tied to the leftist group antifa, said in the video.

"You want some? You want some?" he echoed as he shoved the attendee. "You better back your a** up."

"Back inside, loser," another person can be heard repeatedly shouting off-camera.

"Your man came over and f***** with him," a third man said, defending the shoving. "Watch your man and shut the f*** up," he instructed an attendee who was attempting to resolve the situation.

A man named Leonne, who would not give his last name ("like Cher," he said) and said that he somewhere between 20 and 40 years old, told the Washington Examiner that he was "first and foremost" protesting "that a place like this," the Hyatt in downtown Denver, "lets a conference like this happen, that accepts money from these sorts of people."

"They're known Nazi sympathizers. They sit at the tables with people like Proud Boys," Leonne said.

Another member of the group who refused to give a name said, "This is called 'Frontier Freedom,' but y'all are on stolen indigenous land. And it's on Juneteenth, and I particularly find that distasteful."

Videos recorded earlier in the day show more

festivities

between the two groups.
Posted by: Fred || 06/21/2021 00:00 || Comments || Link || E-Mail|| [108 views] Top|| File under: Antifa/BLM
India-Pakistan
Attack avenged: 3 Lashkar terrorists including top commander gunned down by forces
[OneIndia] Three

turbans

including a top commander of the Lashkar-e-Tayiba were

bumped off

in an encounter in Jammu and Kashmir

...a disputed territory lying between India and Pakistain. After partition, the Paks grabbed half of it and call it Azad (Free) Kashmir. The remainder they refer to as "Indian Occupied Kashmir". They have fought four wars with India over it, the score currently 4-0 in New Delhi's favor. After 72 years of this nonsense, India cut the Gordian knot in 2019, removing the area's special status, breaking off Ladakh as a separate state, and allowing people from other areas to settle (or in the case of the Pandits, to resettle) there....
's Sopore. The

shootout

which began on Sunday night resulted from a joint operation conducted by the Army, CRPF and J&K police.

Mudasir Pandit, a top Lashkar-e-Tayiba

turbans

who was involved in the killing of three police personnel, two councillors and two civilians was killed in the encounter. IN all three

bad boyz were potted

, Inspector General of Police, Vijay Kumar told ANI.

The security forces, launched several operations following a terror attack in North Kashmir on June 12.

The attack took place when a police party led by sub-inspector, Mukesh Kumar was stationed at the main town for enforcing COVID-19 appropriate behaviour. Director General of Police, Dilbag Singh said that two of the four

coppers

, Waseem and Showkat were martyred in the attack.
Posted by: trailing wife || 06/21/2021 00:09 || Comments || Link || E-Mail|| [122 views] Top|| File under: Lashkar e-Taiba
Iraq
Military Intelligence Raids A Den Of Organized Crime Gangs In Diyala
[NINANEWS] Military intelligence detachments raided a den of organized crime gangs in Diyala Governorate.


The Security Media Cell said in a statement that the National Iraqi News Agency / NINA / received a copy of it: "The den is located behind one of the houses in al-Awashij area in al-Muqdadiyah district, and it was raided according to accurate intelligence information."

It added: "The den consists of three rooms equipped with fifteen sleeping beds, three air coolers, a refrigerator and complete household equipment. It was used to house outlaws from organized crime gangs, and their launch to carry out their heinous crimes, and the engineering detachments destroyed it, with its contents, on site."/
Posted by: Fred || 06/21/2021 00:00 || Comments || Link || E-Mail|| [142 views] Top|| File under:
Gang of kidnapping, robbery and drug trafficking arrested in Baghdad
[NINANEWS] The Baghdad Operations Command announced the seizure of a cache of explosive materials and the arrest of a gang of kidnapping, theft and drug trafficking in the capital.

It stated in a statement that a stockpile of explosive materials was seized, which contained two explosive devices, 155 mm caliber projectiles, and (4) detonation lighters, which were hidden underground in areas south of Baghdad, and they were removed without incident.

It added that a force raided one of the houses in Al-Shaab area, northeast of Baghdad, and arrested a gang of kidnapping and theft consisting of three suspects, in their possession weapons, a motorcycle and a stolen vehicle.

It continued that six suspects were arrested according to various legal articles, including two accused of using narcotics, 133 grams of crystal narcotic were seized in their possession, and (3) accused persons were arrested according to legal articles on the Karkh side.
Posted by: Fred || 06/21/2021 00:00 || Comments || Link || E-Mail|| [81 views] Top|| File under: Narcos
Israel-Palestine-Jordan
6 Arab Israelis, 2 Palestinians nabbed over murder of Lod man in May
[IsraelTimes] 7 of the men believed to have been directly involved in killing Yigal Yehoshua during riots last month, while the 8th is suspected of destroying evidence, throwing rocks.

Six Arab Israeli and two Paleostinian men were arrested in connection with the murder of Yigal Yehoshua in a rock-throwing attack on his car during violent mostly peaceful riots in the central Israeli city of Lod last month, Israeli law enforcement bodies announced Sunday, calling the incident a "racist and nationalistic" crime.

The eight suspects were arrested over the past several weeks in a joint operation by the Shin Bet security service and Israel Police, according to a statement from the two organizations.
Continued on Page 49
Posted by: trailing wife || 06/21/2021 01:02 || Comments || Link || E-Mail|| [115 views] Top|| File under:
Islamic Movement Northern Branch deputy released after incitement accusation
[IsraelTimes] Sheikh Kamal al-Khatib was arrested last month on suspicion of promoting violence inside Israel at the height of the conflict with

Gazoo.



A court in Nazareth ordered the release of Sheikh Kamal al-Khatib, the deputy head of the outlawed Northern Branch of the Islamic Movement in Israel,


... the militant arm of the Muslim Brotherhood in Israel, which goes in for riots and harassing Jews on the Temple Mount via their Israeli Arab Mourabitoun cadres, funding Hamas, and social services in Arab villages in the Galilee...

who was arrested last month on suspicion of inciting violence at the height of Israel's conflict with Gazoo
...Hellhole adjunct to Israel and Egypt's Sinai Peninsula, inhabited by Gazooks. The place was acquired in the wake of the 1967 War and then presented to Paleostinian control in 2006 by Ariel Sharon, who had entered his dotage. It is currently ruled with an iron fist by Hamaswith about the living conditions you'd expect. It periodically attacks the Hated Zionist Entity whenever Iran needs a ruckus created or the hard boyz get bored, getting thumped by the IDF in return. The ruling turbans then wave the bloody shirt and holler loudly about oppression and disproportionate response...
Continued on Page 49
Posted by: trailing wife || 06/21/2021 01:02 || Comments || Link || E-Mail|| [112 views] Top|| File under: Muslim Brotherhood
Iran's Bushehr nuclear power plant has emergency shutdown - state TV
[JPost]

Another coincidence


Iran's Bushehr nuclear power plant underwent an emergency shutdown, Iranian media reported on Sunday.

The Iranian Atomic Energy Organization reported that a technical defect in the power plant led to the plant being temporarily shut down and disconnected from the national electricity grid, according to the Iranian Fars News Agency. The AEO stated that the plant would be reconnected to the electricity grid in the next few days.

The deputy coordinator of the Iran Power Transmission, Generation and Distribution Company (​TAVANIR) told Fars that the plant was temporarily closed for "technical repairs," which would continue for about three to four days.

Last month, a massive fire broke out near the Islamic Republic's only functioning nuclear power plant in Bushehr. Last July, the city of Bushehr saw another large fire break out at the Delvar Shipyard.

In addition to the fires plaguing the plant, Iran said in March that Bushehr could stop operating this year altogether as the country struggles to keep the unit running due to financial troubles caused by American sanctions, the semi-official Iranian Students' News Agency (ISNA) reported.

The incident comes as Iran and world powers continued negotiations on renewing the Iran nuclear deal on Sunday for the first time since Ebrahim Raisi, a hardline judge under US sanctions for human rights abuses, was elected as Iran's next president.
Posted by: Frank G || 06/21/2021 00:00 || Comments || Link || E-Mail|| [177 views] Top|| File under: Govt of Iran
Pro-Iranian groups excavate in Syria's Palmyra
[NPASYRIA] The ancient city of Palmyra in the middle of the Syrian Desert, is witnessing secret excavations of antiquities by groups affiliated with the Islamic Revolutionary Guard Corps (IRGC), using heavy machinery late at night, local sources said.

According to the owners of machinery and those working in the excavations, the Iranian-backed group Harakat Hezbollah al-Nujaba started a new excavation of antiquities in the vicinity of Palmyra in general and its northern outskirts in particular, using heavy machinery.

Hamdi Abdullah (pseudonym), owner of a truck, said he rented his dump truck to Harakat Hezbollah al-Nujaba from 8 pm until 8 am on a daily basis for a sum of 25,000 Syrian pounds (SYP) per day.

In May 2015, ISIS took control of Palmyra, which is on the UNESCO list of archaeological sites, and Syrian government forces retook control of it in March 2016 with the support of Russian air strikes.

However,


you can observe a lot just by watching...


eight months after ISIS was defeated there, its members regained control of Palmyra again in December 2016.

Following violent mostly peaceful battles between the two sides, the government forces managed to regain control over Palmyra in early March 2017, with the support of Russian air strikes.
Posted by: Fred || 06/21/2021 00:00 || Comments || Link || E-Mail|| [88 views] Top|| File under: Govt of Iran Proxies
Who's in the News
43
[untagged]
4
Hamas
3
Sublime Porte
3
Antifa/BLM
3
Govt of Iran
2
Taliban
2
Govt of Iran Proxies
2
Palestinian Authority
2
Govt of Sudan
1
Muslim Brotherhood
1
Houthis
1
Lashkar e-Taiba
1
Narcos
1
Islamic State
1
Govt of Syria
1
[untagged]
1
Govt of Pakistan
Bookmark
E-Mail Me
The Classics
The O Club
Rantburg Store
The Bloids
The Never-ending Story
Thugburg
Gulf War I
The Way We Were
Bio
Merry-Go-Blog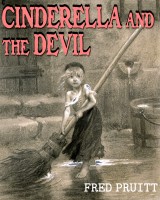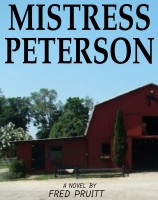 On Sale now!


A multi-volume chronology and reference guide set detailing three years of the Mexican Drug War between 2010 and 2012.

Rantburg.com and borderlandbeat.com correspondent and author Chris Covert presents his first non-fiction work detailing the drug and gang related violence in Mexico.

Chris gives us Mexican press dispatches of drug and gang war violence over three years, presented in a multi volume set intended to chronicle the death, violence and mayhem which has dominated Mexico for six years.
Click here for more information


Meet the Mods
In no particular order...


Steve White
Seafarious
Pappy
lotp
Scooter McGruder
john frum
tu3031
badanov
sherry
ryuge
GolfBravoUSMC
Bright Pebbles
trailing wife
Gloria
Fred
Besoeker
Glenmore
Frank G
3dc
Skidmark
Alaska Paul



Better than the average link...



Rantburg was assembled from recycled algorithms in the United States of America. No trees were destroyed in the production of this weblog. We did hurt some, though. Sorry.
44.200.25.51

Help keep the Burg running! Paypal: